Art
Get more with myNEWS
A personalised news feed of stories that matter to you
Learn more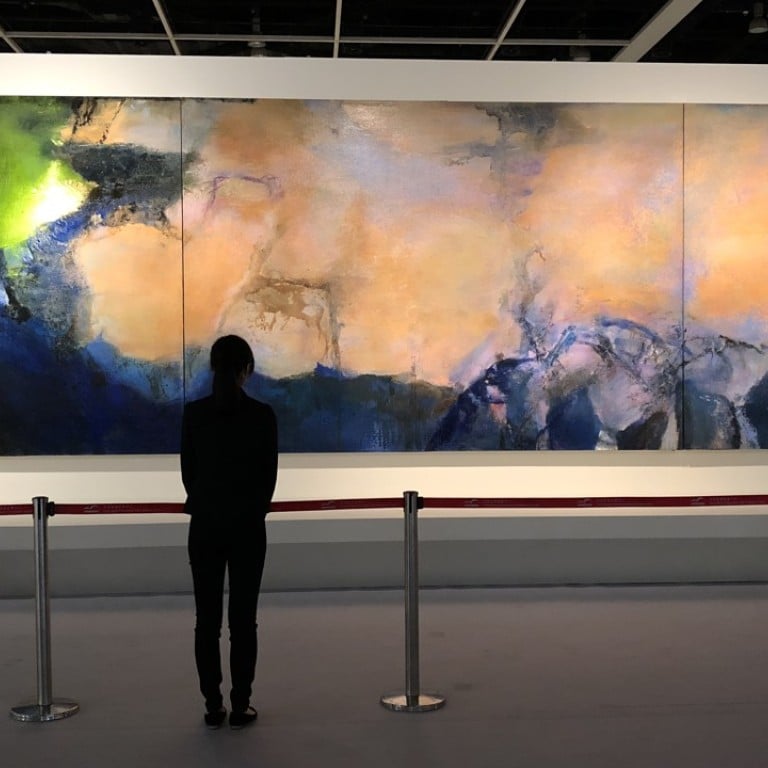 US$65 million sale of Zao Wou-Ki painting in Hong Kong auctions does not mean market is booming
Price fetched by Zao's 'Juin-Octobre 1985' was the highlight of the first round of Hong Kong's autumn auctions, but look deeper and a nervous sentiment among buyers becomes apparent
The art market might appear to be in rude health with sale last week of a painting for over half a billion Hong Kong dollars, but it depends on where you look.
Zao Wou-Ki's Juin-Octobre 1985, a 10-metre-wide triptych, was the highlight of the first round of Hong Kong's autumn auctions ending October 3. The piece went under the hammer for HK$450 million (US$57 million) at Sotheby's modern art evening sale on September 30 – HK$100 million more than the pre-sale estimate of HK$350 million – with the total sale price reaching HK$510.4 million with commissions.
Zao is still very much in demand even though the median annual return for his works at auction has fallen from 23.4 per cent to 12.6 per cent over the past five years, according to Sotheby's Mei Moses index. That was further proved with his 23.05.64 going for HK$90.4 million, the second most expensive piece in the modern art sale. Even excluding Juin-Octobre 1985, Zao still accounted for nearly a third of the evening's total sales. (All sale prices from here are quoted with commissions added and all pre-sale estimates are quoted without.)
However, most of Zao's pieces sold at well below the top estimates. The pre-sale range for 23.05.64 was set at HK$80 million to HK$120 million. The same was true at China Guardian, where only one out of the four major Zao paintings sold exceeded expectations.
The sales room was not exactly riotous when other HK$100 million-plus lots came up at Sotheby's. A Qing-dynasty falangcai poppy bowl was expected to fetch more than HK$200 million but sold for HK$169 million. A five-carat blue diamond and diamond ring fetched HK$108.4 million, at the bottom end of expectations. The gaudy Yamanaka reticulated vase sold at well above its conservative HK$50 million to HK$70 million estimate, but the HK$149 million final price was far below the reported £20 million to £25 million (US$26 million to US$32 million / HK$203 million to HK$254 million) that its twin fetched in a private sale at Bonhams in 2013. The twin was the notorious "Bainbridge vase" that was originally sold for a staggering £43 million in 2010 but the buyer never paid.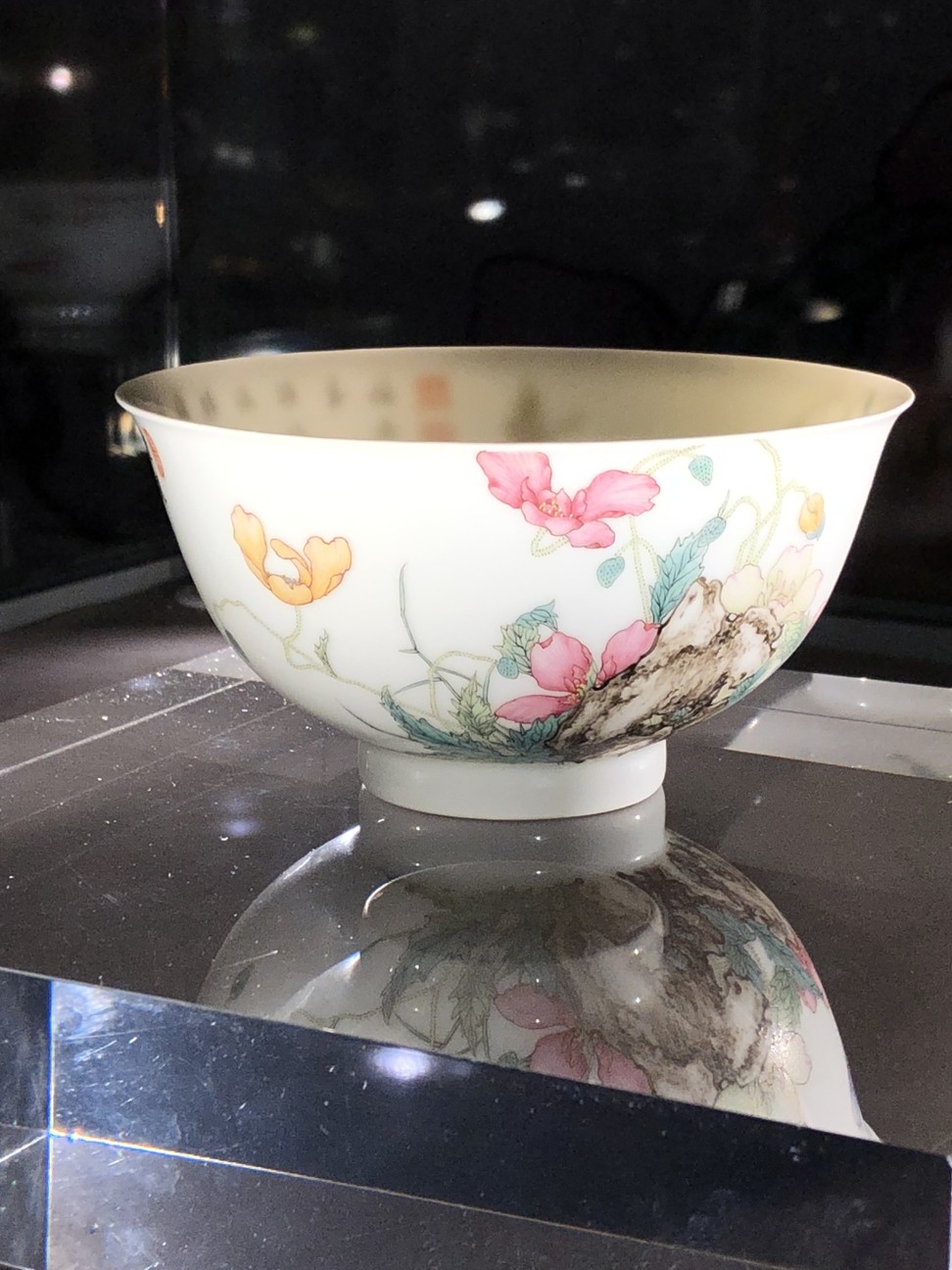 Other low points this autumn included the October 3 sale of the Speelman Collection of Chinese works of art – only 10 out of the 62 lots found homes.
The general feeling is that buyers have become more selective rather than cash-strapped. The October 3 sale of the late Sir Lee Quo-wei's antiques collection for HK$172.5 million had a 92 per cent sell-through rate, with many lots exceeding estimates. Lee, who was a pillar of Hong Kong's financial and political establishment, had bought through the late Julian Thompson, the much-respected former chairman of Sotheby's Asia, and the fact that his collection was on the market caused quite a stir among connoisseurs.
Former Jardines' head David Newbigging, a contemporary of Lee, sold four out of his five Chinese paintings at Bonhams, led by Fu Baoshi's Appreciating the Chrysanthemum Under the Pine Trees (HK$9.5 million). However, two insipid Buddhist art sales at Bonhams only sold 23 and 54 per cent of all lots, respectively. Edward Wilkinson, executive director of Bonhams Asia, blamed it on "nervous sentiment across our market that was experienced by all".
Sotheby's total from the week came to HK$3.64 billion, 15 per cent more than the autumn sales of 2017, with a still-healthy total sell-through rate of 85 per cent.
Things did not look quite as robust at Poly Auction, China's biggest auctioneer. Its total for the week was just under HK$900 million, it said, less than half the amount it sold a year ago. China Guardian's result was similar to last year's.
Auction houses observed that demand for Western art remains strong in Asia. All works by Western artists at Sotheby's modern and contemporary sales were snapped up, while Seoul Auction sold Louise Bourgeois' Quarantania for HK$67 million – the fifth highest price attained for the artist's works at auction.