Art
Get more with myNEWS
A personalised news feed of stories that matter to you
Learn more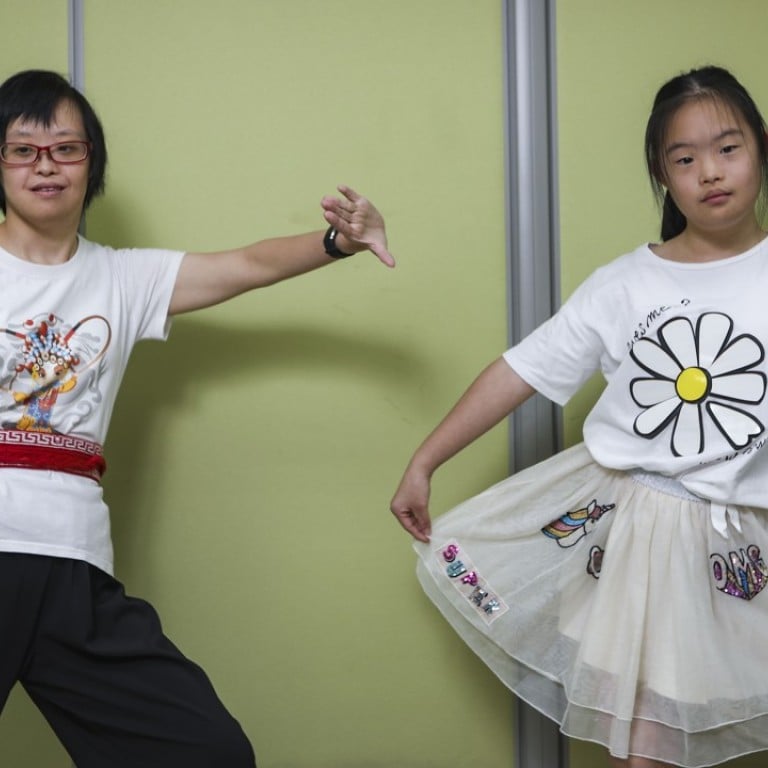 People with Down's syndrome live their dreams for Hong Kong photo exhibition
University of Hong Kong exhibition shows 12 people with Down's syndrome in roles including ballerina, baker and kung fu master
Photographer says Hong Kong lacks jobs for disabled people
Ever since she was a little girl, Gigi Chan Che-yu has loved Cantonese opera. She used to watch old black-and-white Cantonese opera films and live performances with her family and was fascinated by the beautiful make-up and costumes of the performers.
She pursues her interest through lessons, which she has done since 2005. Her Down's syndrome has not stopped her from learning and working with a number of famous Cantonese opera teachers and performing on stage.
"Actually I find it very relaxing performing on stage because I really enjoy it. I like wearing the costumes, headdresses and the make-up. It's very pretty," the 40-year-old performer says.
Down's syndrome is a genetic condition caused by a complete or partial third copy of chromosome 21 in the cells of a human body. The condition results in characteristic facial features, physical growth delays and some intellectual disabilities.
Chan is one of 12 people with Down's syndrome photographed for an exhibition that aims to raise awareness of the condition and showcase their otherwise unknown abilities and aspirations to the public. The roles that those photographed dream of performing include film director, artist, baker and kung fu master.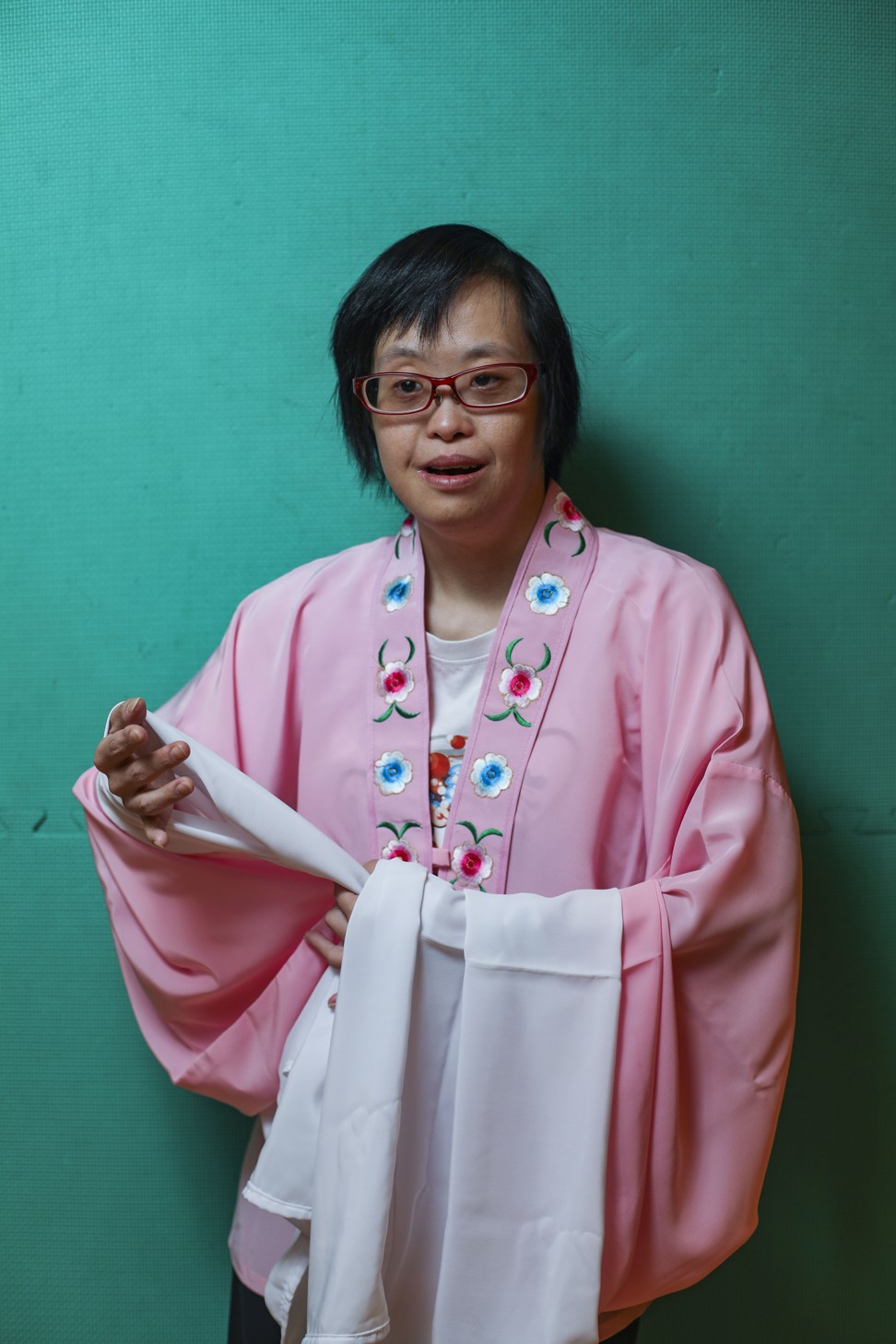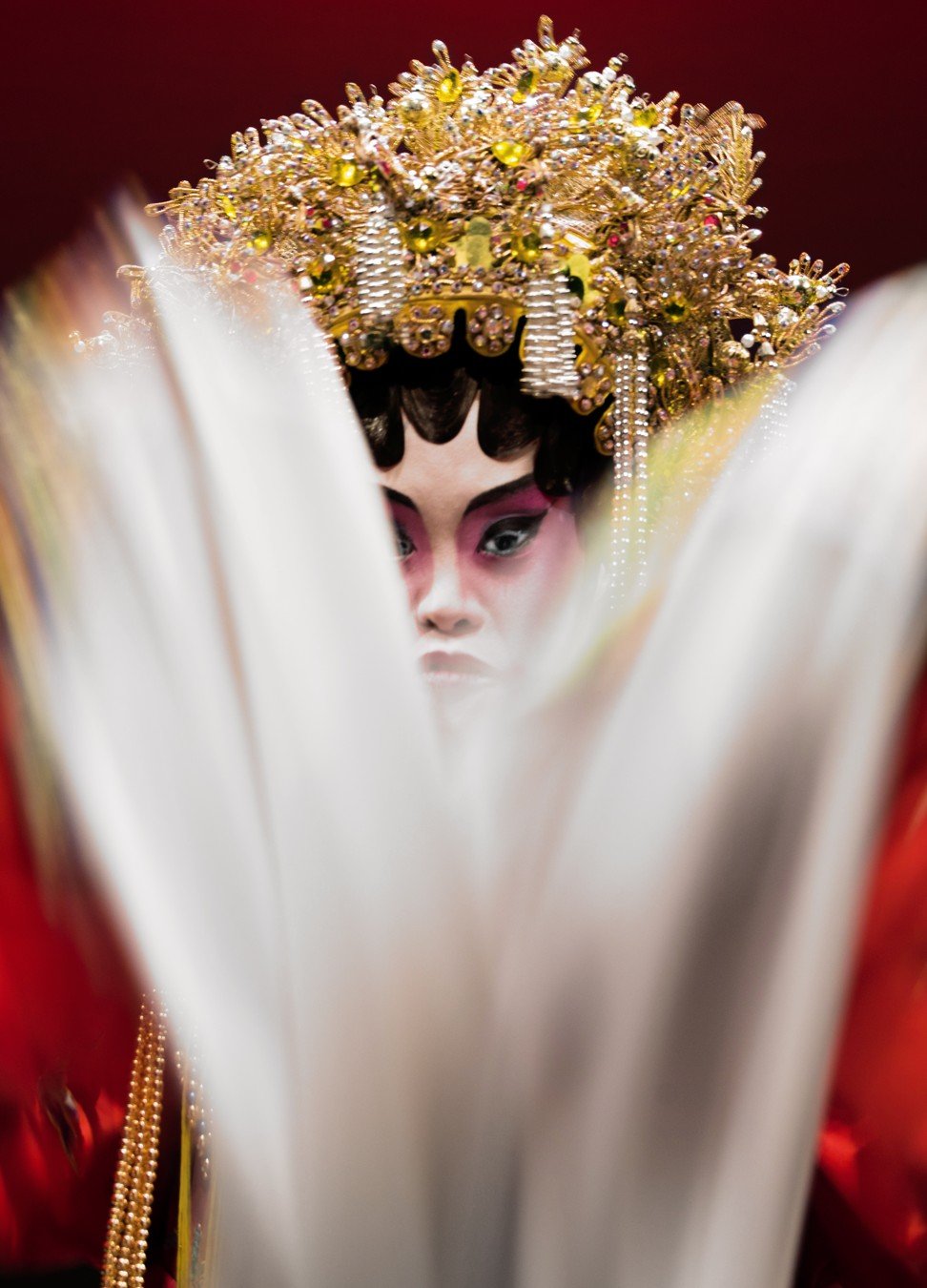 The exhibition, entitled "With a Little Something Extra", opens today and runs until November 6 at the Run Run Shaw Tower in the University of Hong Kong's Centennial Campus. It was organised by the university, the Hong Kong Down Syndrome Association (HKDSA) and art gallery founder Bosco Hong, and features 11 portraits taken by photographer Victoria Tang-Owen.
Tang-Owen and the HKDSA worked to highlight the broad range of interests and ages of people with Down's syndrome, with the youngest person photographed eight years old and the oldest over 40.
"When you blow up their photos, people can come face-to-face with people with Down's syndrome. That's the impact that I want," Tang-Owen says. "In Hong Kong, there aren't too many opportunities for people with Down's syndrome, especially with jobs. Not too many business owners are willing to hire them, as they might not want to deal with it, or they're just not aware.
"Once you interact with someone with Down's syndrome, you will know and understand, and I think the interaction will make you smile."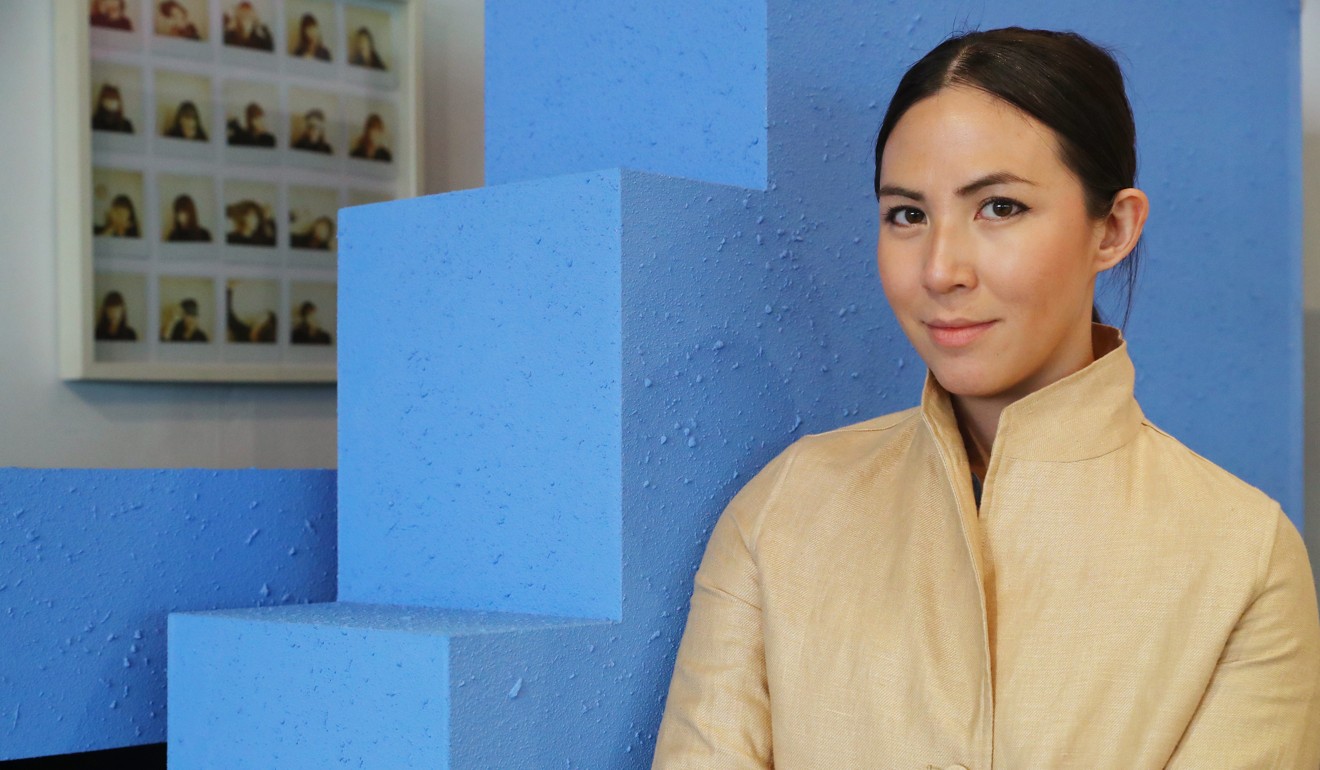 Tang-Owen says the photo shoots last year were a lot of fun and some of the participants were not shy at all. There were many memorable moments, but one in particular was with 14-year-old Bonnie So Ka-wai.
So dreamed of becoming a professional ballet dancer, despite having never taken any lessons before. The night before her photo shoot, she and her mother watched YouTube videos of ballerinas. When it was time for the shoot, she struck poses just like the professionals – much to the surprise of her mother and Tang-Owen. After the photo shoot, So's mother enrolled her in ballet lessons.
"I really enjoy dancing school," So says excitedly. "I have a dream to become a ballet dancer and teacher. Right now, I help my teacher with leading the warm-up exercises. It's really fun."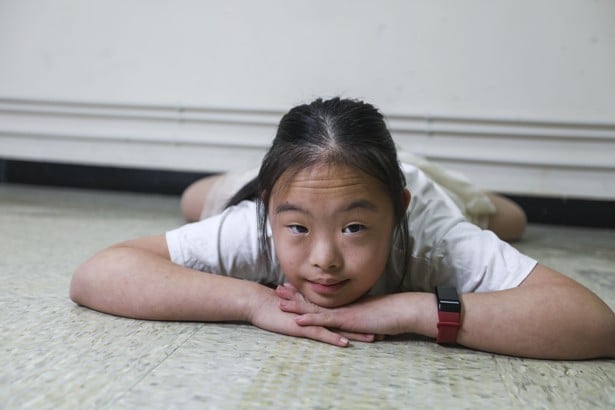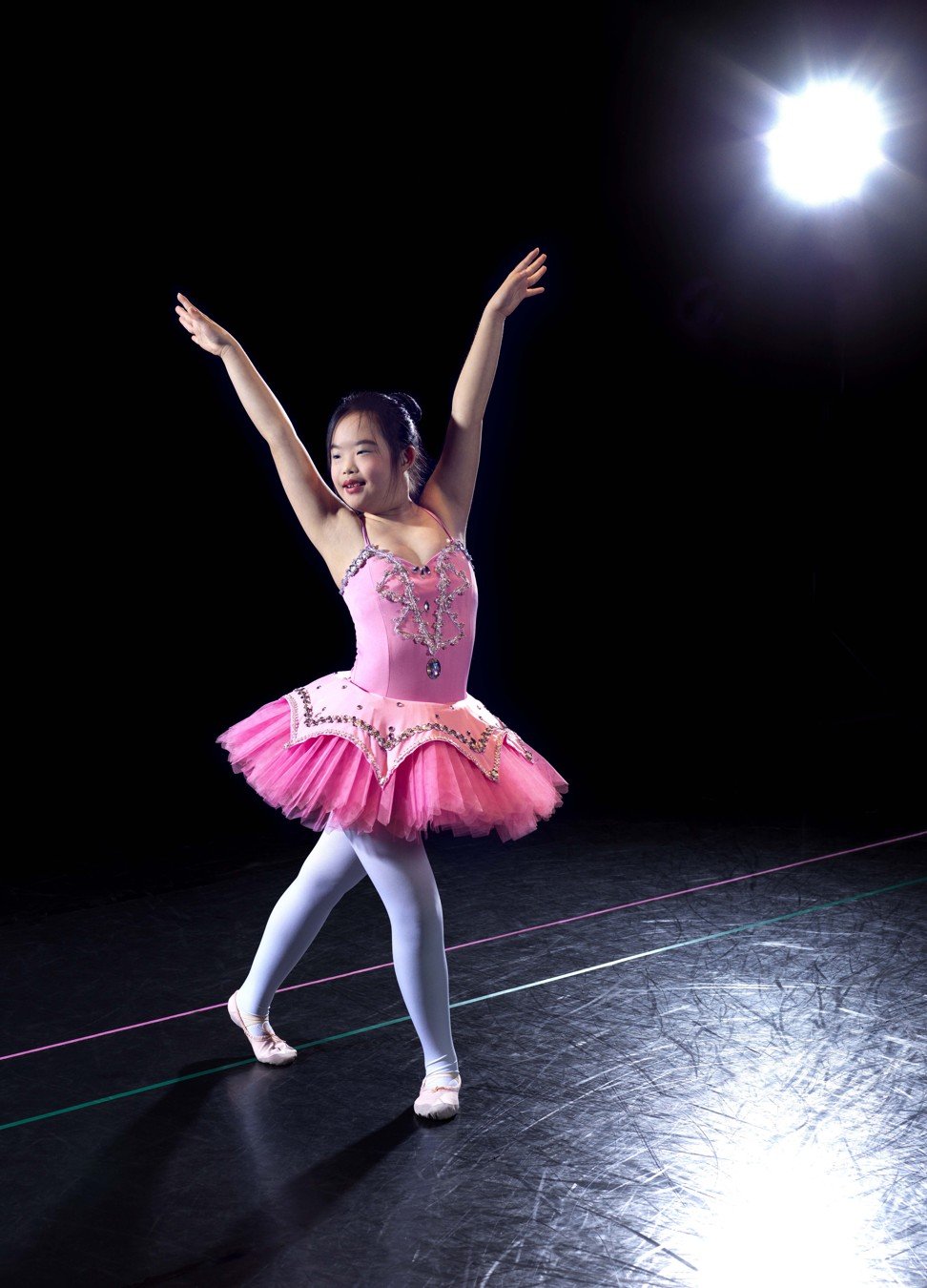 She was very happy with Tang-Owen's photo of her because she thinks the dress and make-up were really nice. But her favourite thing is her pose, because it makes her look very confident.
So is studying in a mainstream secondary school rather than a special education school, as she enjoys learning in a structured teaching environment. However, it has taken time for some of the other students to accept her and she has occasionally been made fun of. It makes her a little unhappy, but she plans to show her classmates and friends the photo from the exhibition to show what she can do.
"I want people to know more about my life and that even though I have Down's syndrome I can still do many things like dancing ballet, giving speeches, playing basketball and performing in mini-pantomime. I know that I'm a special needs person, but I'm also an outgoing and sweet person," So says.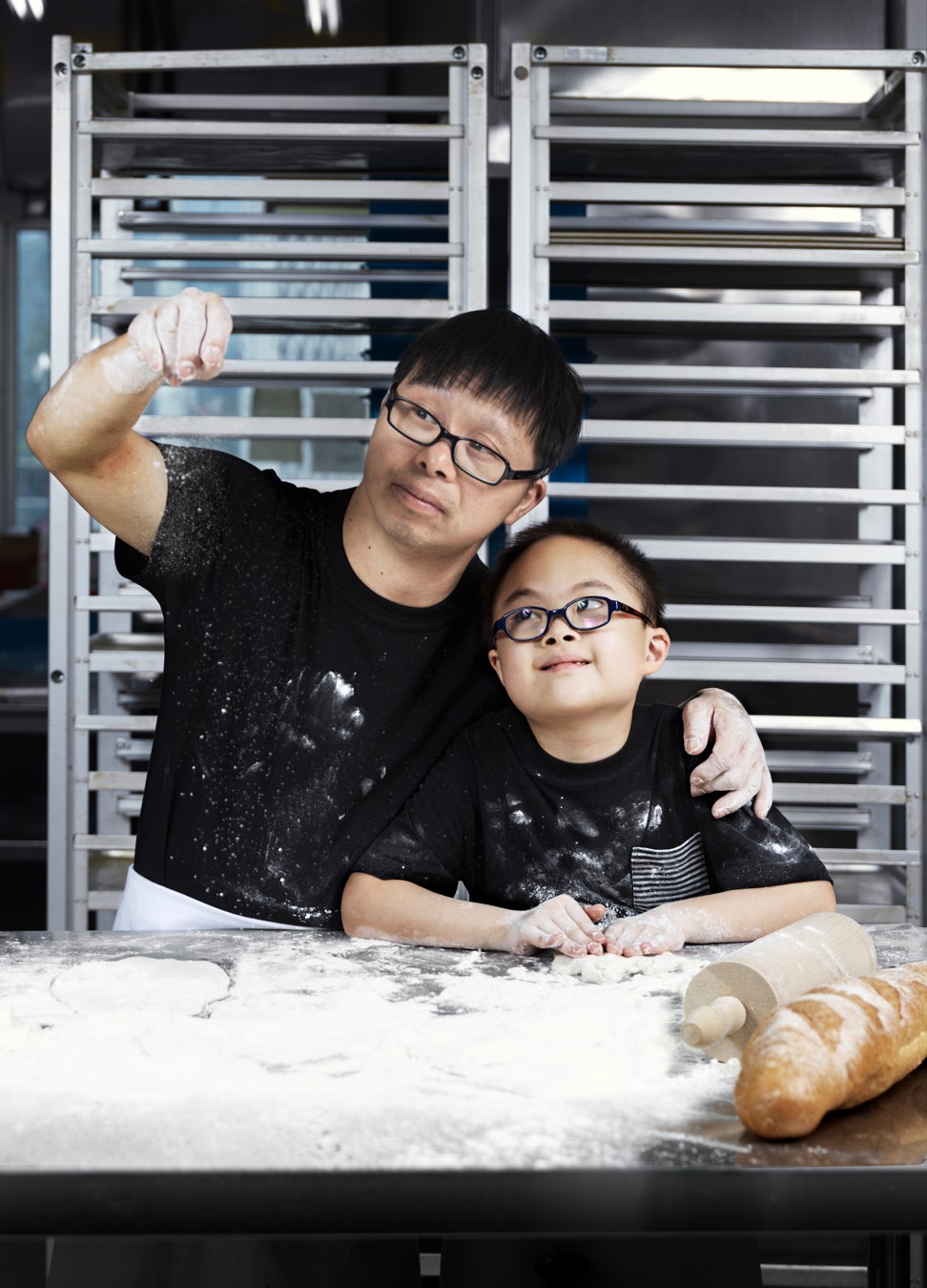 These are exactly the sentiments Tang-Owen wants to express through the portraits.
"I want people to see the friendly faces that we see every day because all these members are positive people," she says. "I think it's really important just to expose their faces to society because they shouldn't be hidden.
"People should be open, informed and well-educated on why there is Down's syndrome and how we can help not to eliminate the problem, but to communicate with them better and to offer them more opportunities like jobs.
"What I want is for people to leave the exhibition questioning society, and Hong Kong especially – whether that [be in relation] to disabled people or people with Down's syndrome," she says.
In November last year, Tang-Owen accepted the vacant role of president of the HKDSA after the death of her father, Sir David Tang, its previous president. She is looking to add a new dimension to generating awareness and interest in Down's syndrome among younger people by taking more action and using social media.
"Hopefully this exhibition will show what people with Down's syndrome can do, as well as the difficulties and lack of opportunities they face, so that people can speak about it and spread the word," Tang-Owen says. "This is why the title of the exhibition is 'With a Little Something Extra' – they have a little extra but what we can do is something a little extra to receive a little something special."
With a Little Something Extra, Ground Floor Gallery, Run Run Shaw Tower, Centennial Campus, The University of Hong Kong. Until November 6