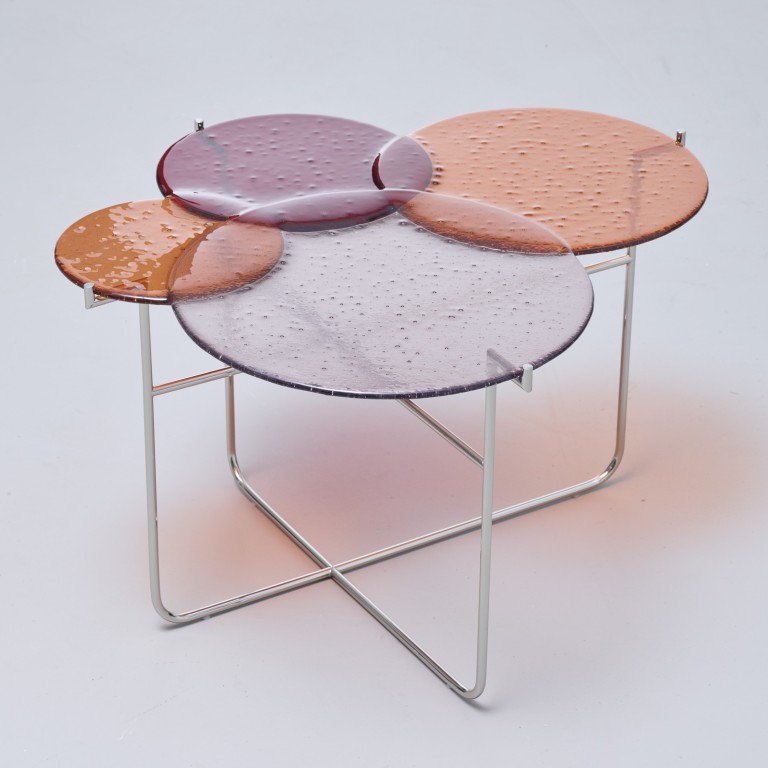 In glass – blown, fused, cast or molten – interior designers find material of the moment
Amazing, magical, tactile, alluring are some of the words interior designers use to describe glass, which they are employing in daring, revolutionary ways
Sebastian Herkner, Maison & Objet designer of the year, and Australian Brodie Neill point to the way glass interacts with light as being part of its appeal
Glass has been used as an interiors material since the early 17th century, when Italian Baroque designs first appeared in palaces and homes of the wealthy.
The ornate adornments from that period may not be to everyone's taste, but designers interpreting glass in new ways are hitting the mark for contemporary interiors. Various design shows around the world attest that glass is indeed a material of the moment.
German designer Sebastian Herkner, named Designer of the Year in the January 2019 edition of Maison & Objet, Paris, was an early adopter. Using a hand-blown glass base for the brass or copper top of his iconic Bell Table (2009), he turned the common use of these materials upside down.
Herkner delved deeper into his exploration of glass production, and later designs included the Pastille side tables for edition van Treeck (2017), whose tops appearing as suspended drops of coloured glass are the result of an innovative glass fusing technique, and, in 2018, the Stella pendant and floor lamps for German brand Pulpo that contrast clear, curved ridges with smooth, frosted glass.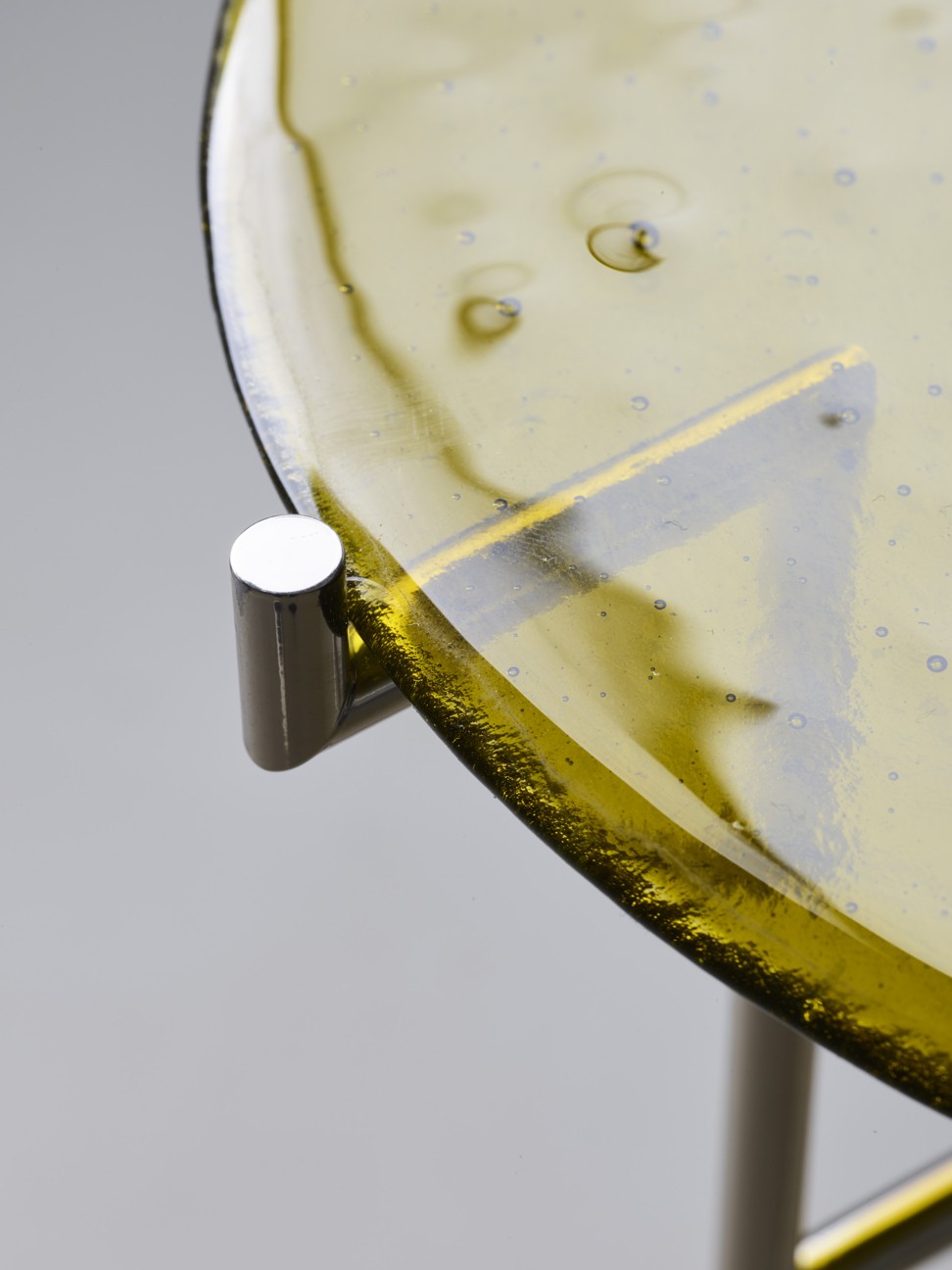 For Stella, Herkner was inspired by the intergalactic – "like seeing the night skies' brightest through a telescope", the hand-blown ridges representing the deep ravines on the moon's surface. He describes glass as "a very magical and interesting material" which offers designers many possibilities. "You can blow it, you can cast it, you can fuse it and melt it together," he says. "With each approach, the result is different."
Herkner believes glass is "an amazing material for interiors" because of the way it interacts with the light, shadows, and colours of the room. Because glass is breakable, it's also precious, which adds to the appeal. "And you can't do it with a machine," he points out. "Handmade has a certain quality and value that I believe is very important nowadays in our 'perfect' world where everything is the same."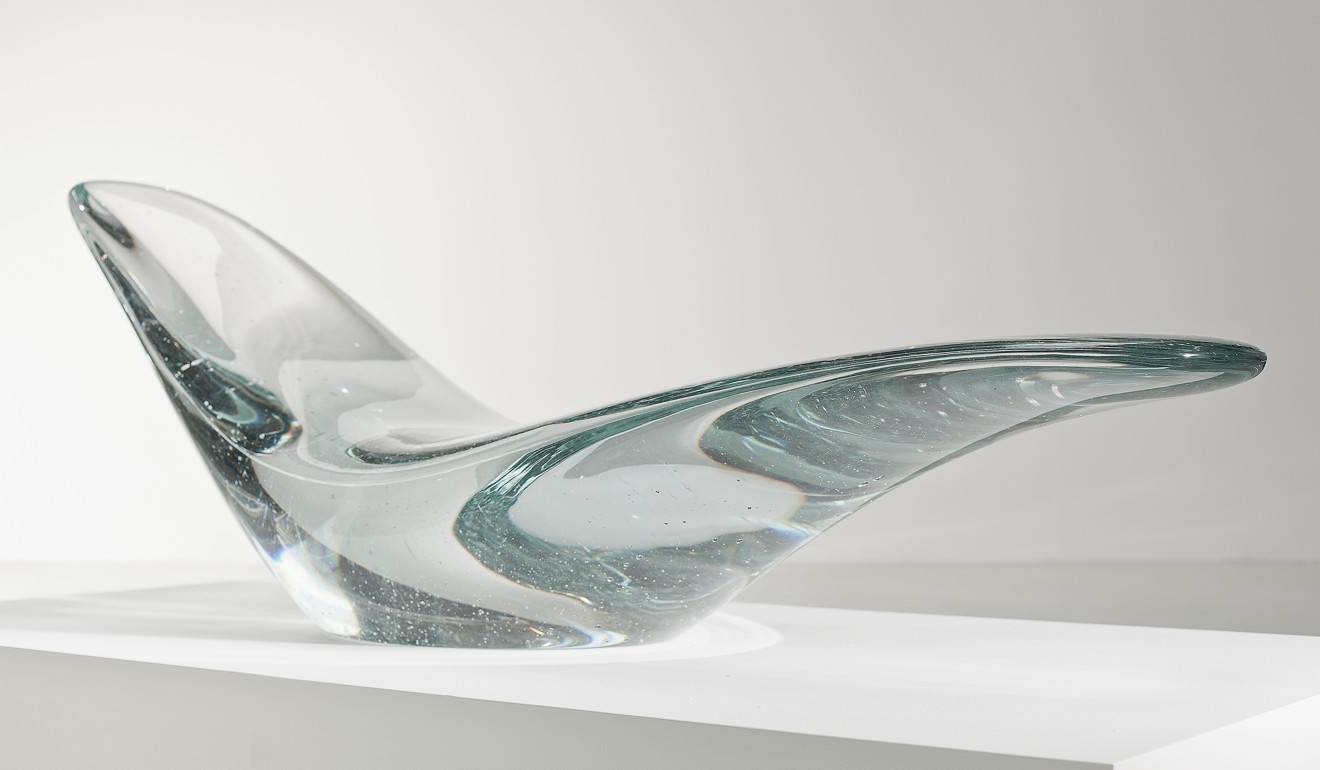 When Australian designer Brodie Neill first used glass as a medium, it was to create the iconic Glacier chaise longue , a swooping, transparent lounge produced to his design in the Czech Republic.
The process involved molten glass being slowly cooled over several months, flowing outwards from a central core and counterbalancing the outstretched planes of the overall piece.
"It was the riskiest project I've ever done," says Neill, now based in London, recalling the delicacy of the procedure, and the heart-in-mouth ordeal of the scrutiny at the end by inspectors who, had they found any signs of internal stress, could have scuttled the whole project. They didn't, and the edition of three Glaciers, first launched in 2011, eventually found their way into the homes of collectors in Paris, London, and San Francisco.
He loves that piece for the refraction as daylight or gallery lights hit. "It just beams in every direction, like a lens. I have a fondness for tactile materials that have a wonderful story of craft and making in their realisation."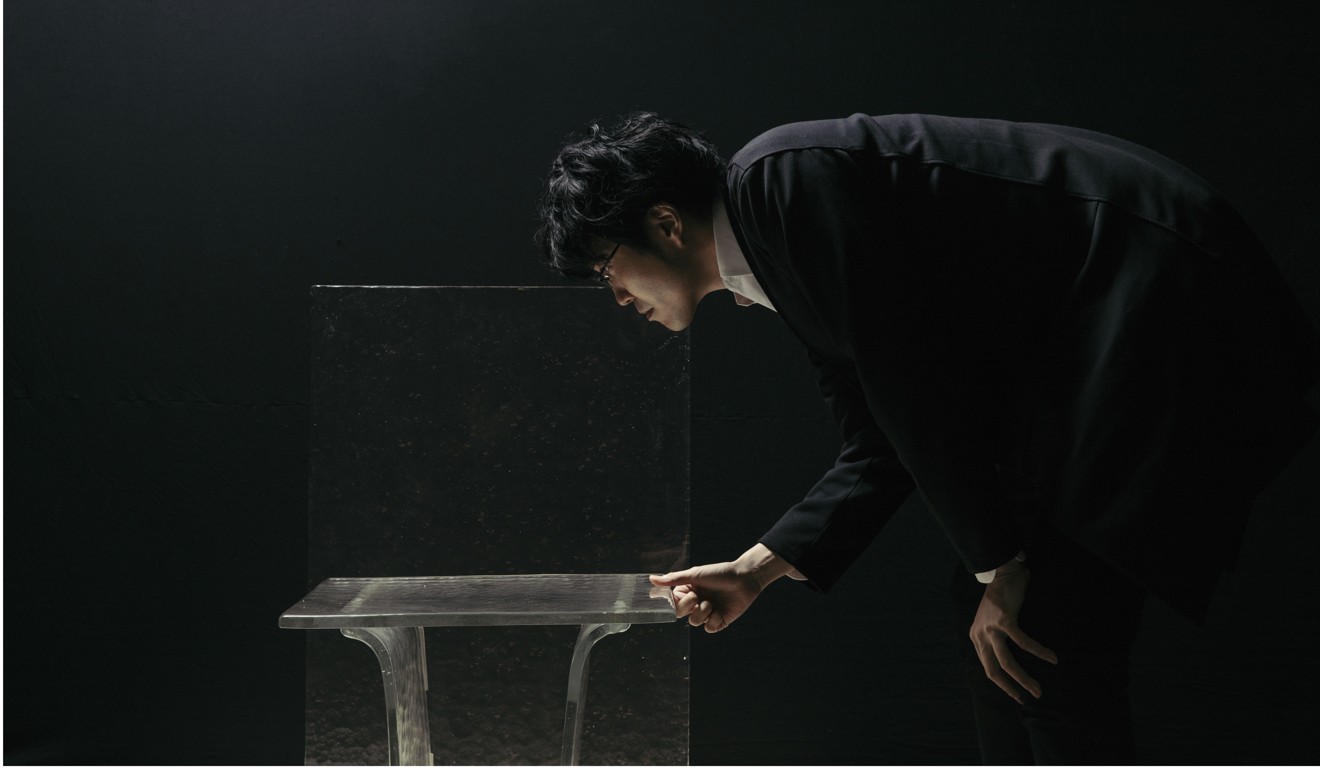 Neill's trademark sculptural forms are inspired by the tradition of building wooden boats in his home state of Tasmania. He also crusades against the scourge of ocean plastic – notably, turning detritus washed up on beaches into the Gyro table at London Design Biennale 2016. It's fitting, then, that his latest project continues that theme.
The Capsule is a "message in a bottle" – specifically, a double walled hourglass, hand-blown to Neill's design by master Italian glassblower Simone Crestani. Inside are fragments of multicoloured plastic retrieved from some of the worst-affected beaches around the world.
The hourglass design represents "time running out" to reverse our actions, Neill says. The Capsule also bears metal caps on either end laser-etched with the global coordinates of where its contents were collected. Thus, each piece is unique.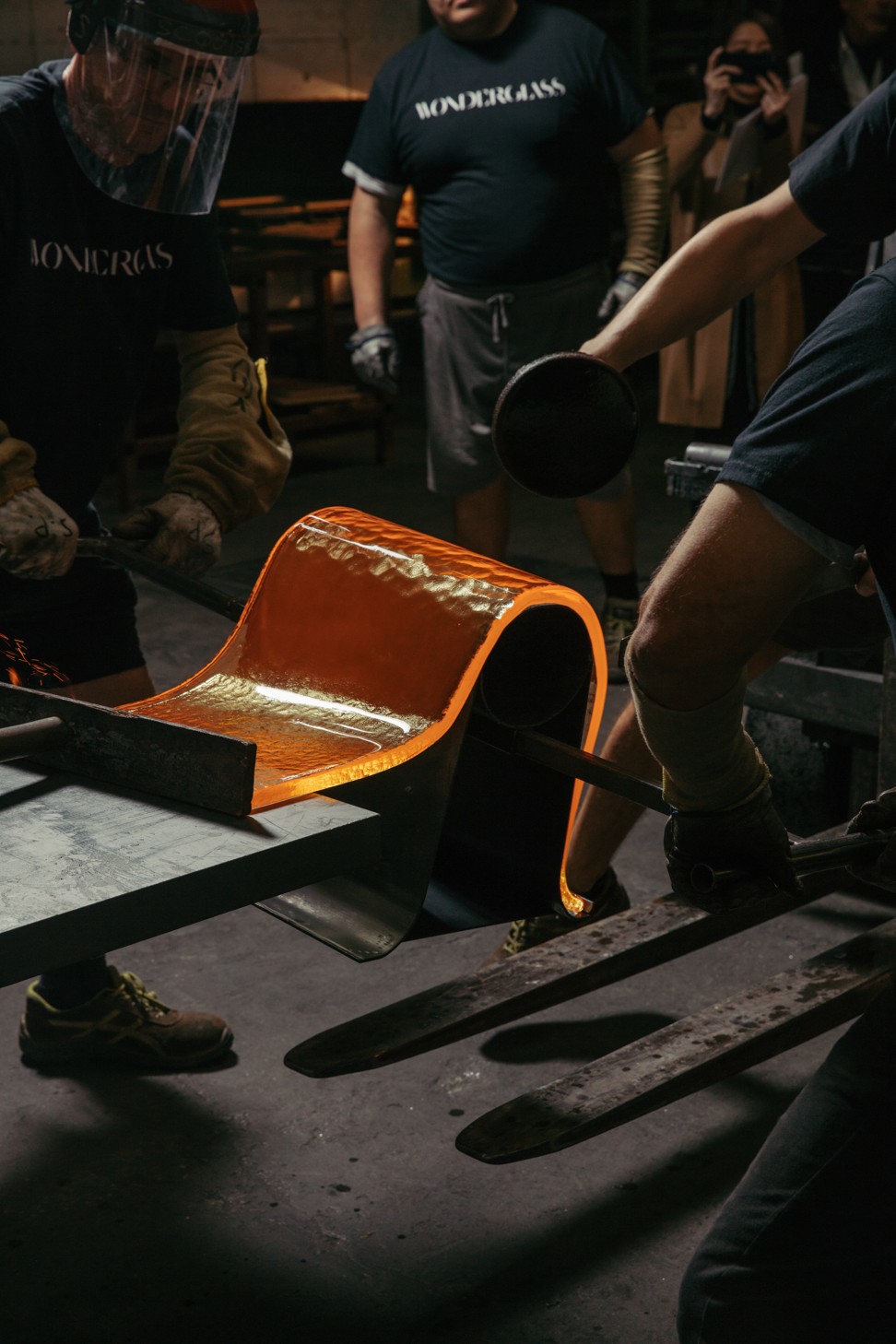 The Capsule's debut exhibition will be at the National Museum of Science and Technology Leonardo da Vinci, Milan, from April 8 to 14.
Also coming up during that time, the Melt collection of cast glass furniture and tabletop objects by Japanese designer Oki Sato for Venetian brand WonderGlass will be exhibited at Salone del Mobile.
Like Neill's Glacier, a molten glass process was used to create the armchairs, tables, vases and more in the Melt collection, which juxtaposes curvaceous shapes with flat panes of glass.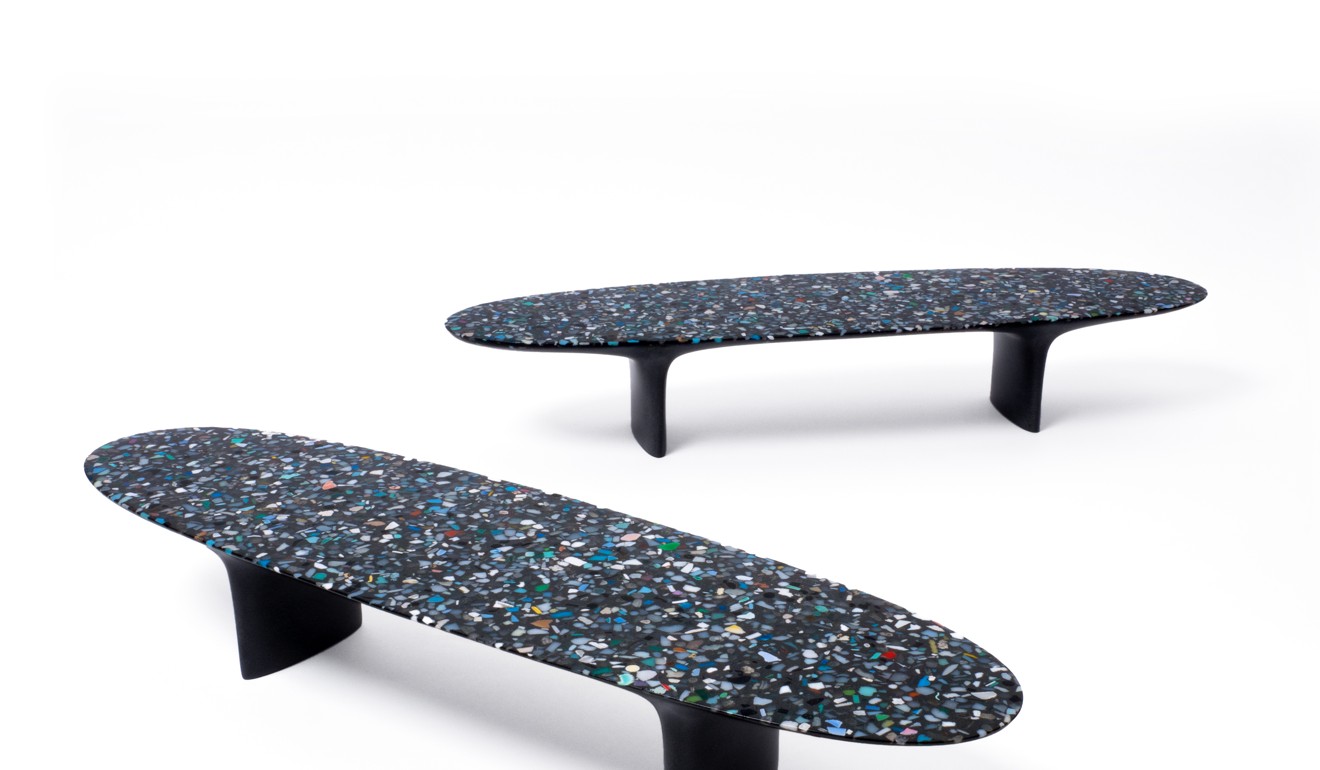 Sato, founder of design studio Nendo, says he was mesmerised seeing craftsmen work the gradually cooling material into beautiful shapes, letting gravity inform the flow. "I wanted to combine those beautiful flat surfaces and curves to design this collection," he says.
Glass is also enjoying a resurgence as an architectural finish.
Sydney-based designer Greg Natale channels an art deco vibe in fluted glass banquette tops, room dividers, and even in his own bathroom, where he believes it adds life. "Glass brings another layer to an interior scheme," says Natale. "Fluted glass is a classic material. It was used a lot in the 1980s, and is a current trend."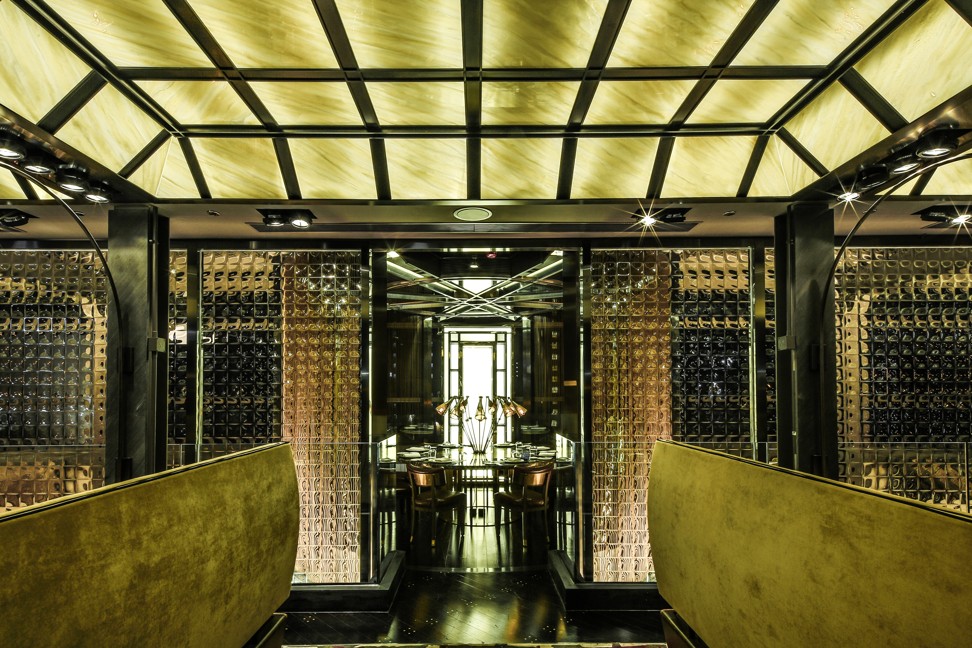 For a walkway facade at Joyce Wang-designed sister restaurants Isono and Vasco in Central, Hong Kong, Vancouver-headquartered Nathan Allan Glass Studios created a series of three-dimensional convex glass panels. The textured glass acts as a divider between the two spaces, while also creating a sense of openness and fluidity. "Diners can enjoy the beauty of our sophisticated cast glass from all angles," says Barry Allan, director of Nathan Allan.
Hong Kong company JEB Greater China agrees that decorative glass is right on trend. Robert Wall, managing director, says: "Glass can be fabricated into an extremely alluring material much like gemstones, which are translucent crystalline structures. Using different fabrication techniques one is able to alter the effect of light passing through, creating more or less privacy with a simple screen."
This article appeared in the South China Morning Post print edition as: no pane, no gain: interiors warm to art of glass