Auctions
Get more with myNEWS
A personalised news feed of stories that matter to you
Learn more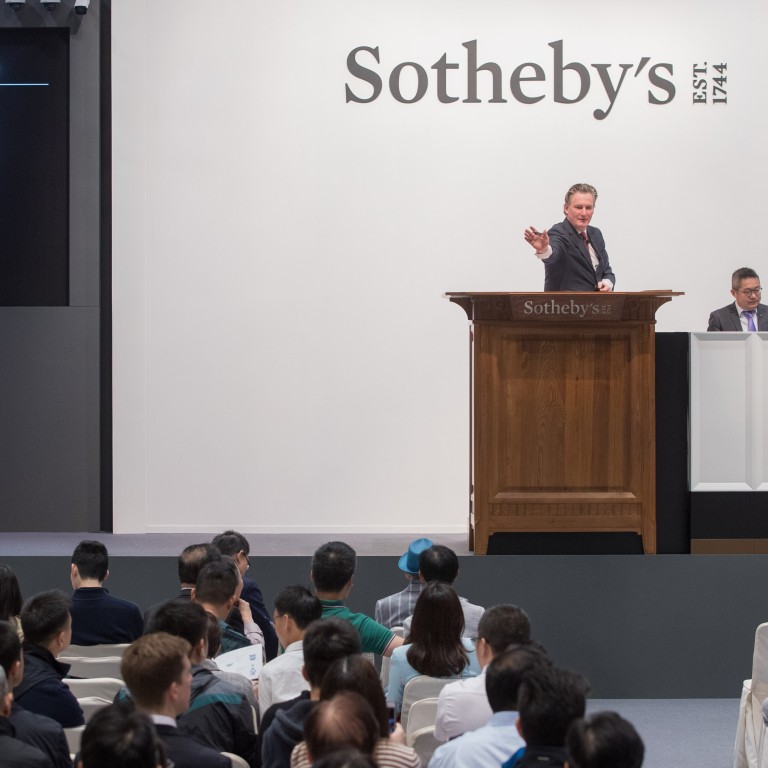 From Kaws and Justin Bieber to scammed antiques collector, Hong Kong spring auctions highlights
The spring auction season was characterised by a number of eye-catching highlights amid uneven turnovers
Founder of clothing brand A Bathing Ape sold The Kaws Album (2005) for HK$116 million, smashing its upper presale estimate of HK$8 million
A well-known Hong Kong antiques collector who
lost an eye-watering HK$580 million
(US$74 million) to a gold scam between 2016 and 2018 has raised around HK$220 million from two sales of his world-famous Chinese ceramics collection this past week.
In January, the 85-year-old Ko Shih-k'o emerged as one of seven victims of fraudsters who stole a total of HK$620 million under the cloak of a fictitious commodities investment scheme.
Ko, who also spells his name in English as Kot See-for, is owner of the "Tianminlou" collection that his father, Ko Shih-cao, started in the 1950s. He never sold until now, he had said, but given that the collection had grown to over 600 pieces in his Repulse Bay home, it was time for a trim.
On April 3, all 18 pieces in a special sale at Sotheby's Hong Kong spring auctions found buyers, selling for a total of HK$162.3 million excluding the commissions charged by the auction house. The room was packed with many collectors from Hong Kong, mainland China and Japan coming to watch, even if only a few bid in person.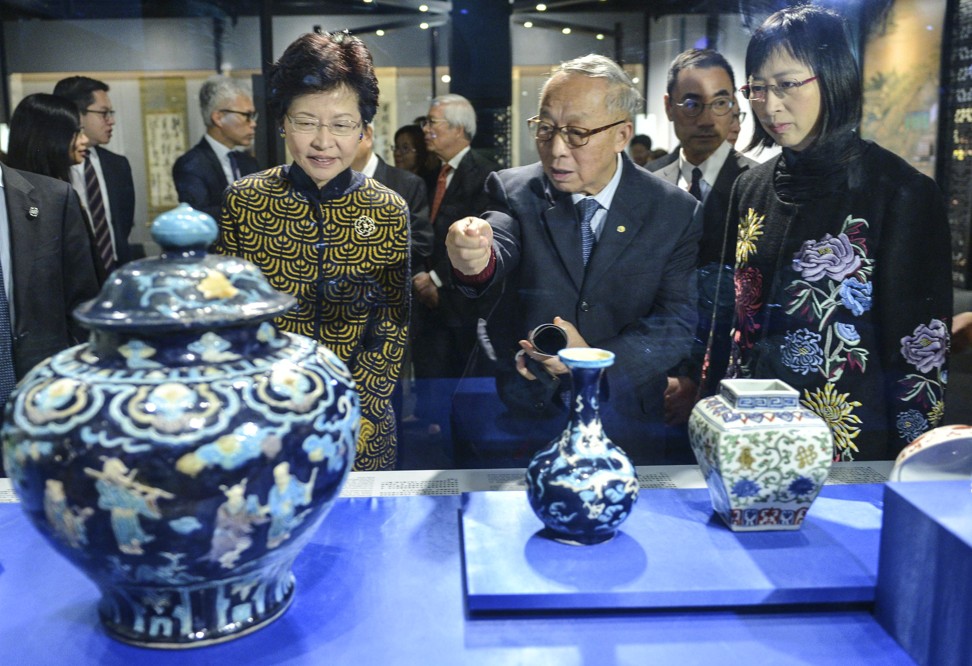 Things got off to an energetic start when a couple of anonymous phone bidders made jump bids for a blue and white basin with lotus patterns dating from the reign of Ming dynasty Emperor Yongle (1402–24). It eventually sold for HK$29.3 million (HK$33.8 million including commission) compared with a presale estimate of HK$8 million to HK$12 million. Most other pieces also sold at a significant premium compared with their estimates.
Ko had another "white glove" sale in Beijing on March 23, where all 115 lots from Tianminlou sold at China Guardian's quarterly sales. The lots in that sale were a lot more mixed in quality and so prices (including a 15 per cent commission) ranged from a modest 20,000 yuan (US$3,000) to over 9.3 million yuan, which was for a Qing dynasty jug with the Emperor Yongzheng's seal mark (1723-35). The sale raised 54.7 million yuan in total, of which 46.5 million yuan should be going to the seller after the commissions are deducted.
Ko's sales had taken place during a mixed auction season characterised by a number of eye-catching highlights amid uneven turnovers.
China Guardian and Poly Auction's Hong Kong spring sales were down 11.4 and 25 per cent respectively compared with the spring auctions of 2018. But Sotheby's managed to sell HK$3.78 billion in Hong Kong, nearly 4 per cent more than last year, to record the second highest total for its Asia sales, defying expectations of a slowdown.
In fact, the feverish bidding for works by Kaws on Monday has kicked up quite a storm on social media about the relationship between artistic and market values. Kaws (real name Brian Donnelly) is the American designer and artist whose Holiday – a 37-metre (121-foot) floating toy figure with crosses for eyes – was shown in Hong Kong's Victoria Harbour recently.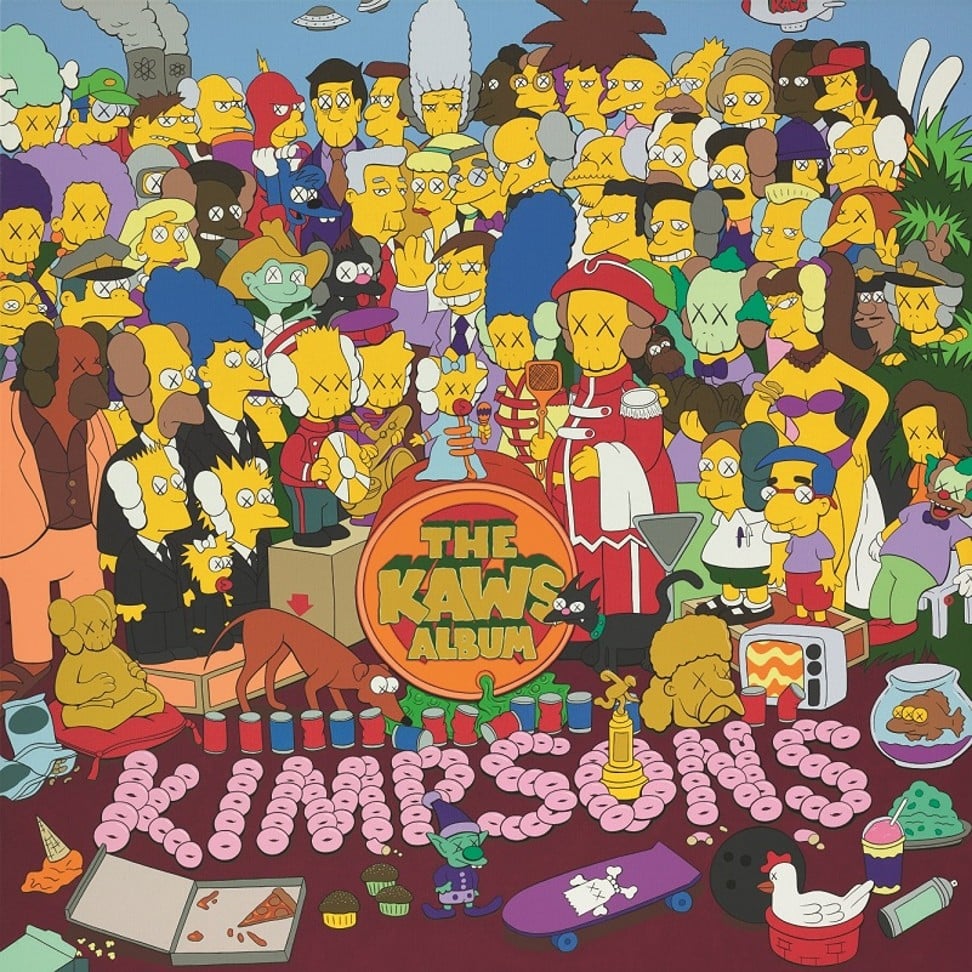 A total of 21 works by Kaws were sold in a special Sotheby's sale of the collection of Tomoaki Nagao, better known as Nigo, the Japanese founder of clothing brand A Bathing Ape, which was another white glove sale. On April 1, The Kaws Album (2005) sold for HK$116 million (including commissions), a staggering premium compared with the presale estimate of HK$6 million to HK$8 million that turned out not to be an April Fools prank.
There were rumours of a "Chinese millennial" buying it. Later, Canadian singer Justin Bieber posted a picture of the work on his Instagram and prompted speculation that he was the extreme Kaws fan.
Nigo had commissioned the work, a new version of the Beatles' iconic "Sgt. Pepper's Lonely Hearts Club" album cover with all the characters replaced by the cast from The Simpsons, all with crosses for eyes, a Kaws signature. The new price smashed the artist's previous auction record of US$2.7 million.
This story has been updated to reflect the total sales from Sotheby's Hong Kong auctions.