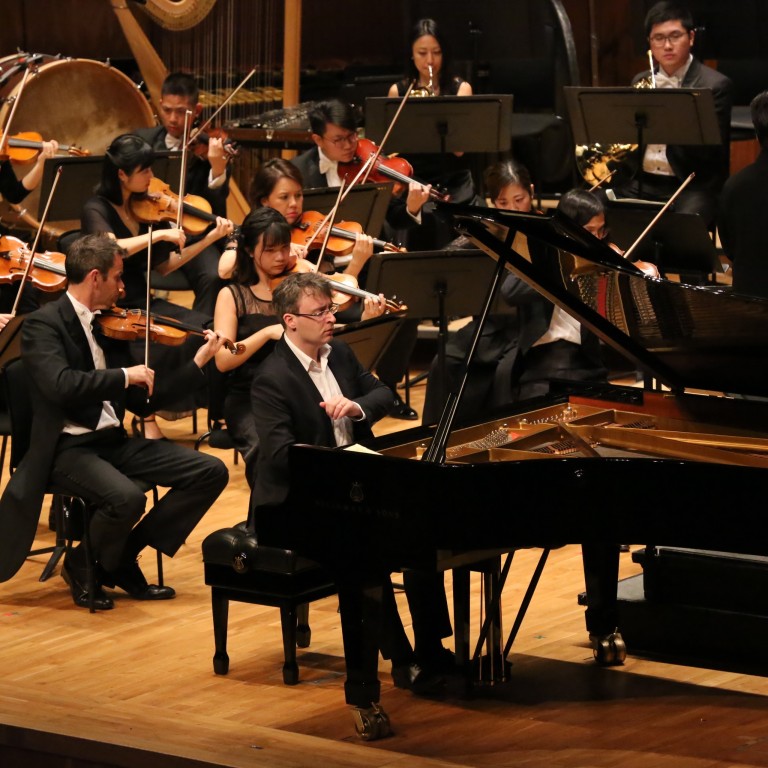 Mozart, Brahms, Schumann in Hong Kong Sinfonietta season opener get loving treatment
French pianist Jean-Frédéric Neuburger and the Hong Kong Sinfonietta shone often during last Saturday's concert, with just one or two off beats
The concert opened with the world premiere of Life Episode II by Hong Kong composer Austin Leung, a complex yet fascinating work
Paris-born pianist Jean-Frédéric Neuburger launched into Robert Schumann's much-loved – and only – Piano Concerto in A minor with gusto in this Hong Kong Sinfonietta season opener.
Its conflicting elements of boisterousness and dreaminess in the opening "Allegro affettuoso" were well-realised by Neuburger as the orchestra, under the baton of conductor Yip Wing-sie, showed energetic agility in their pulsing accompaniment. Expressive clarinet solo playing against the pianist's gentle rippling movement shone in the middle section, but some sloppily placed upper string chords sadly flawed the movement's conclusion.
And while much of the delicate interplay between pianist and orchestra in the second movement "Intermezzo: Andantino grazioso" was indeed graceful, tempo quickly lost momentum and soon dragged into adagio territory, leaving the cello theme sounding somewhat strained and lacking in flow.
Thankfully, though, the attacca subito into the third movement worked well and Neuburger proved his mettle with savvy and spirited syncopation in the ambiguous hemiola rhythms, showing interesting colour variety.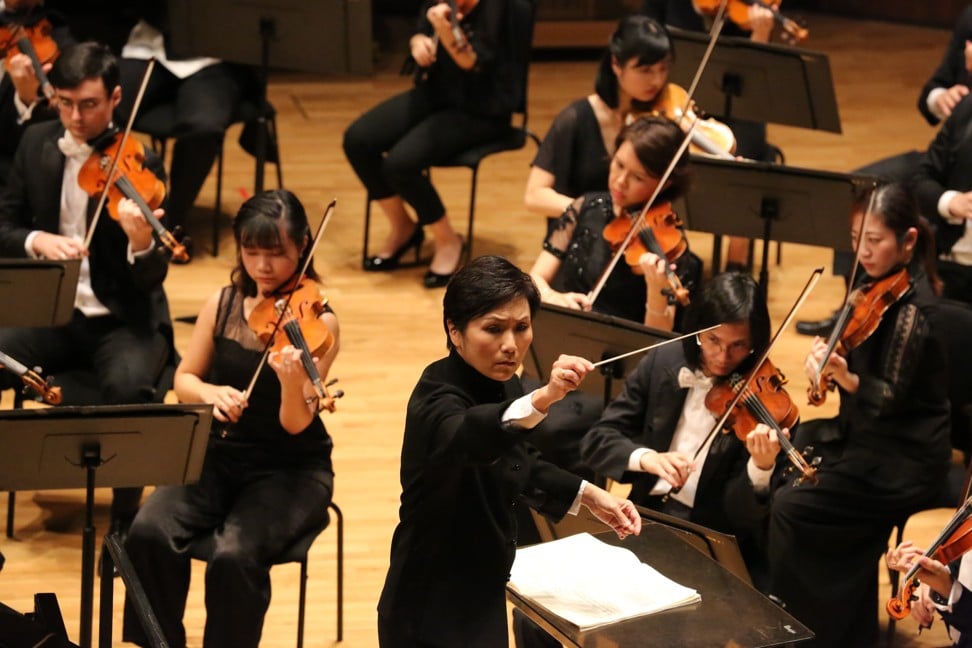 Mozart, an avid party-lover, composed the Serenade No 6 in D, Serenata Notturna, with a fun evening romp in mind. In that vein, neither serious nor intellectual, the Sinfonietta's reduced string ensemble of soloists (and timpani) led by concertmaster James Cuddeford from the violin provided just the right setting.
The playing excelled here with solid intonation and a slender sound well-suited for Mozart, with chords resonating fully and the balance between the solo instrumentalists was spot on. More eccentricity and wit from Cuddeford in varying the chirpy upbeats in the final "Rondo" may have added to an already entertaining rendition.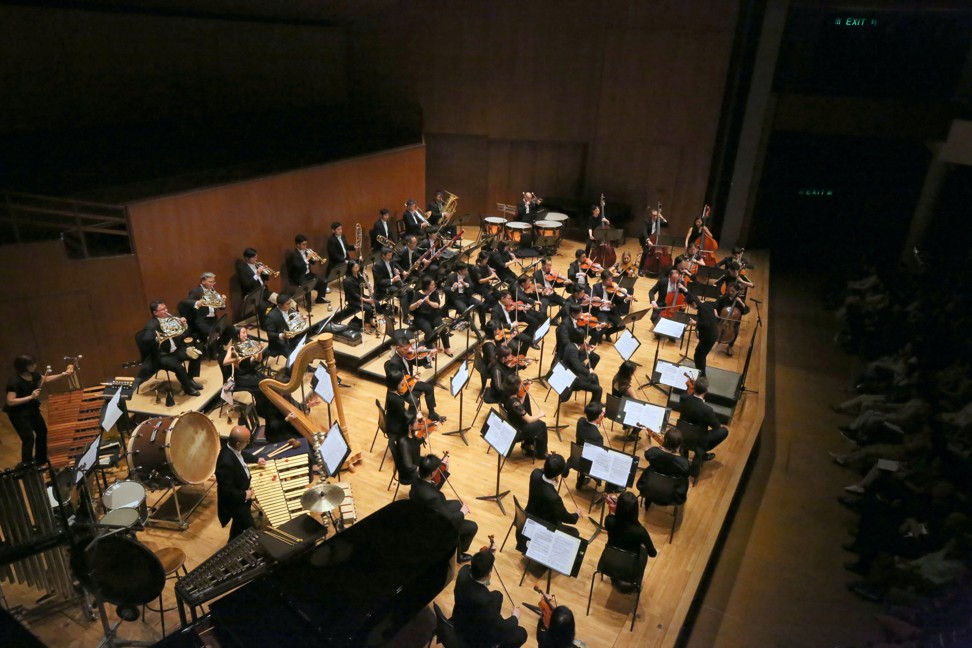 Yip and the orchestra lovingly presented Johannes Brahms' crowd-pleasing Variations on a Theme by Haydn, a work now also known as the Saint Anthony Variations – a title far more appropriate given that recent research attributes the chorale theme to one of Haydn's pupils.
The woodwind seemed to exude new-found warmth as an ensemble, especially in both the work's opening "Andante" and "Variation III", while the upper strings also contributed a lovely rich sound in "Variation IV". Equally encouraging was the unanimous string attack in the racy "Variation V", the animated horns in "Variation VI", and the dexterous playing from the violins, slick and snakelike, as they wove through the frenetic passages of "Variation VIII". The handling of the theme in the "Finale: Andante" made for a triumphant conclusion.
Saturday's concert opened with the world premiere of Life Episode II by Hong Kong composer Austin Leung. The Sinfonietta commission, scored for large orchestra, harp, piano, celesta and multiple percussion instruments, is fascinating in its scope of exploration.
Long string notes undertook a quasi-metamorphosis using an array of techniques, including sul ponticello (playing on or very near the bridge), random tremolo and whistling harmonics. Complex entries were convincingly provided by Yip as notes changed and expanded and new material appeared.
Perhaps Leung already has a Life Episode III in the pipeline? Hopefully.
Jean-Frédéric Neuburger plays Schumann, Hong Kong Sinfonietta, Hong Kong City Hall Concert Hall. Reviewed: April 13, 2019