Art
Get more with myNEWS
A personalised news feed of stories that matter to you
Learn more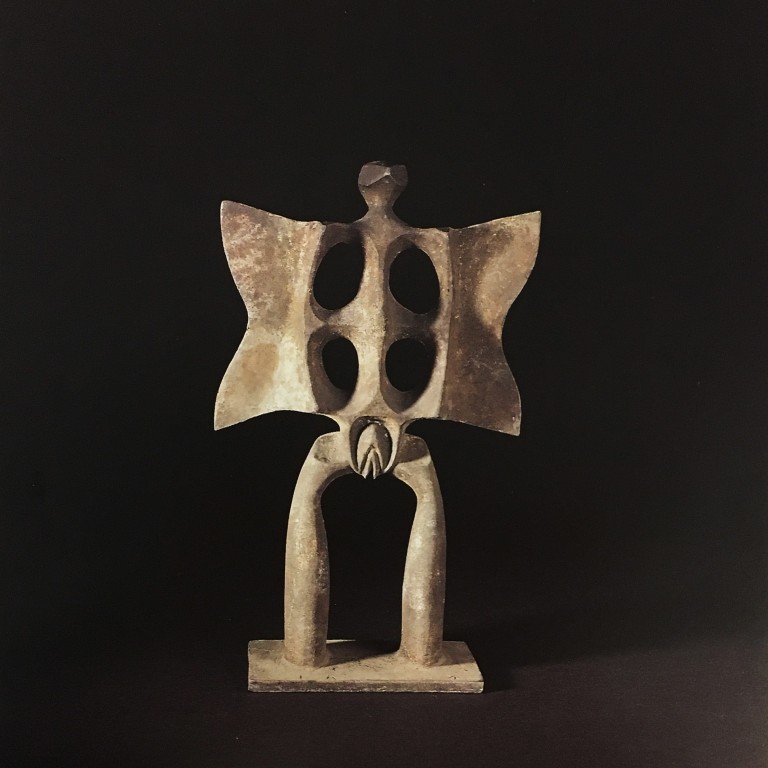 Cheung Yee, modern art pioneer in early years retrospective in Hong Kong
Cheung first exhibited in Hong Kong in 1964 and taught art at two Hong Kong universities
His sculptures evoke a kind of primordial, shamanistic energy and are on show at Galerie du Monde
The explosive growth of the city's contemporary art market over the past decade or so has led to growing interest in its own art history, especially the generation of modern art pioneers who became active in Hong Kong in the 1960s.
The latest is a new retrospective of Cheung Yee's works at Galerie du Monde. The influential and prolific artist had his first solo exhibition in 1964 and taught for two decades at what was then the Hong Kong Polytechnic and later, the Chinese University of Hong Kong's department of fine arts.
You have probably seen his Crab General No. 1 (1984): a strutting, long-limbed crustacean made of bronze installed as public art behind the Hong Kong Science Museum in 1990, a cross between Louise Bourgeois' spiders and the robots in Hayao Miyazaki's Laputa.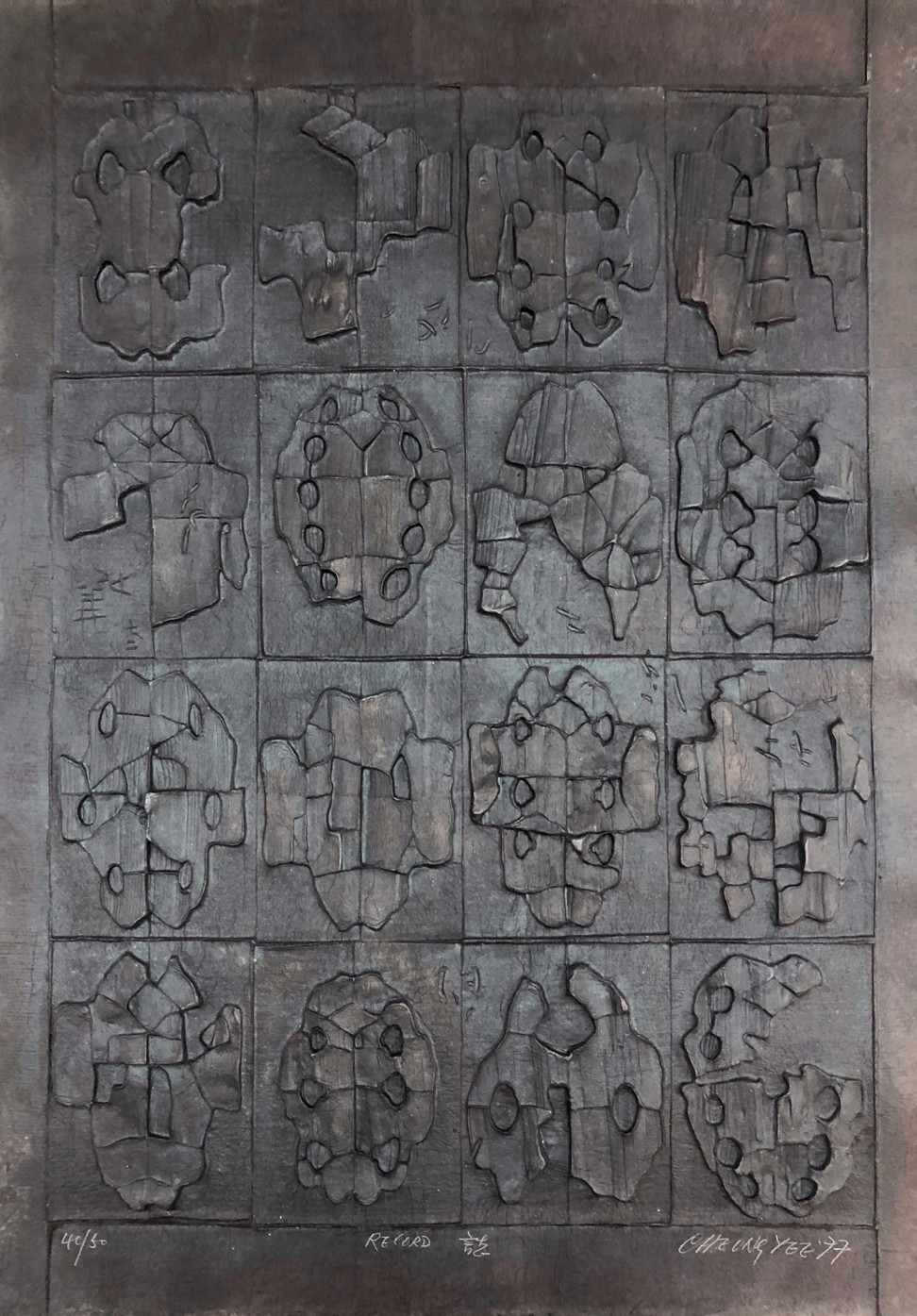 Cheung, now 83, is best known for his sculptures but he studied classical Chinese painting and seal carving at the fine arts department of Taiwan Normal University, a teachers' training college, after graduating from a pro-Kuomintang secondary school in Hong Kong.
When he returned home to teach at his alma mater, artist Ding Yanyong was a colleague and introduced him to the work of Western artists such as Henri Matisse, and he read Western art magazines voraciously. He found himself drawn especially to the sculptures of Henry Moore, Barbara Hepworth and traditional African art. In 1963, he co-founded the avant garde Circle Art Group together with artists such as Van Lau and Hon Chi-fun, all eager to find new forms to express their increasingly cosmopolitan lives.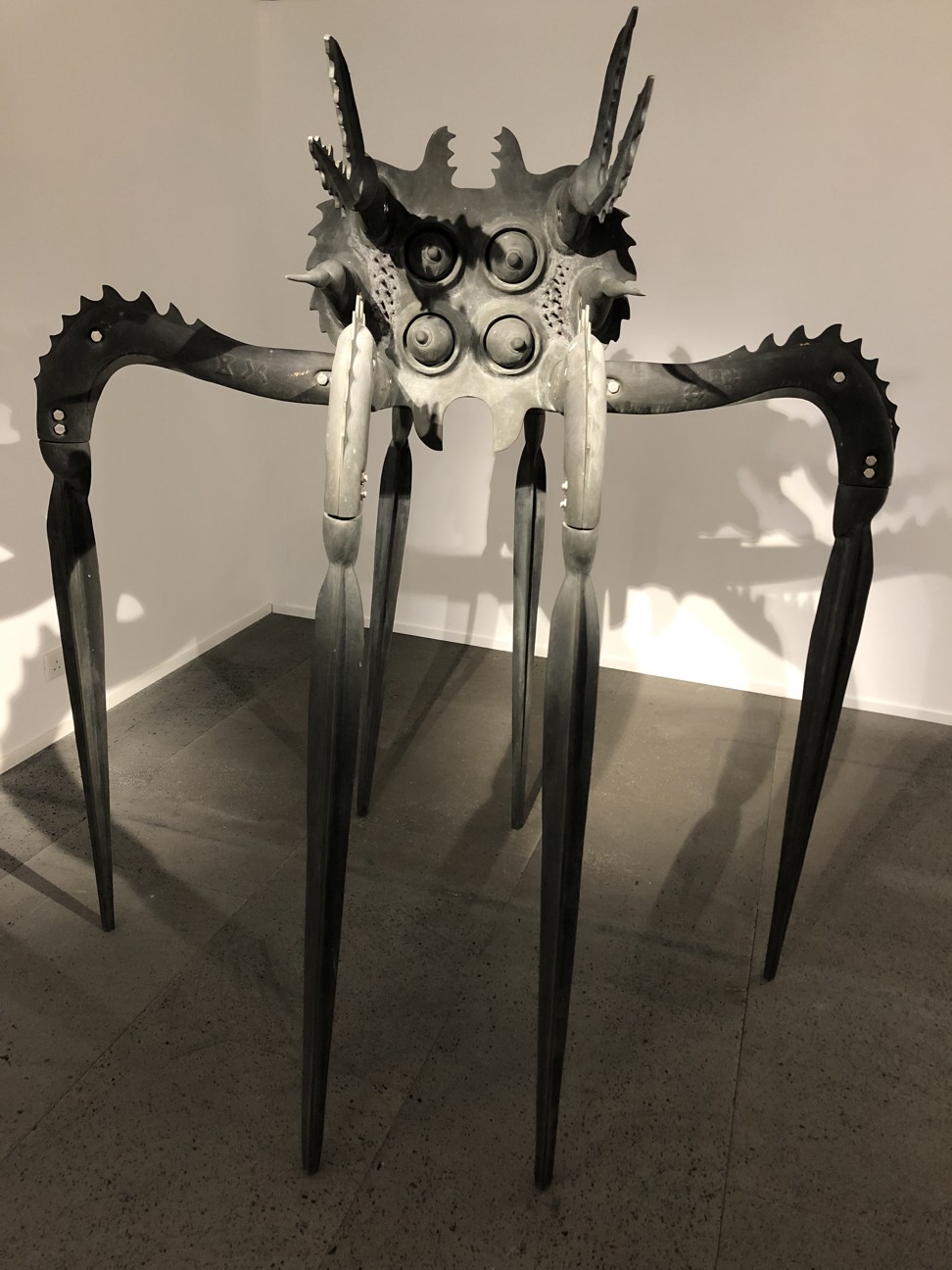 This exhibition features nearly 50 pieces made between 1960 and 1990, including Crab General No. 3 and No. 4, and another of his well-known sculpture series, "Bird Man". Speaking on the phone from his home in California – he moved there with his wife to be with his children when he retired in 1998 – he explains that he finds the physical exertion of making sculptures a source of pride.
"What's so great about painting with a brush in an air-conditioned room with a cup of coffee beside you? I used to say to Wucius Wong that I might not paint as well as he did but I would dare him to take his shirt off and chisel at a piece of rock, sweating under the hot sun in the open air," he boasts with Hemingwayesque machismo.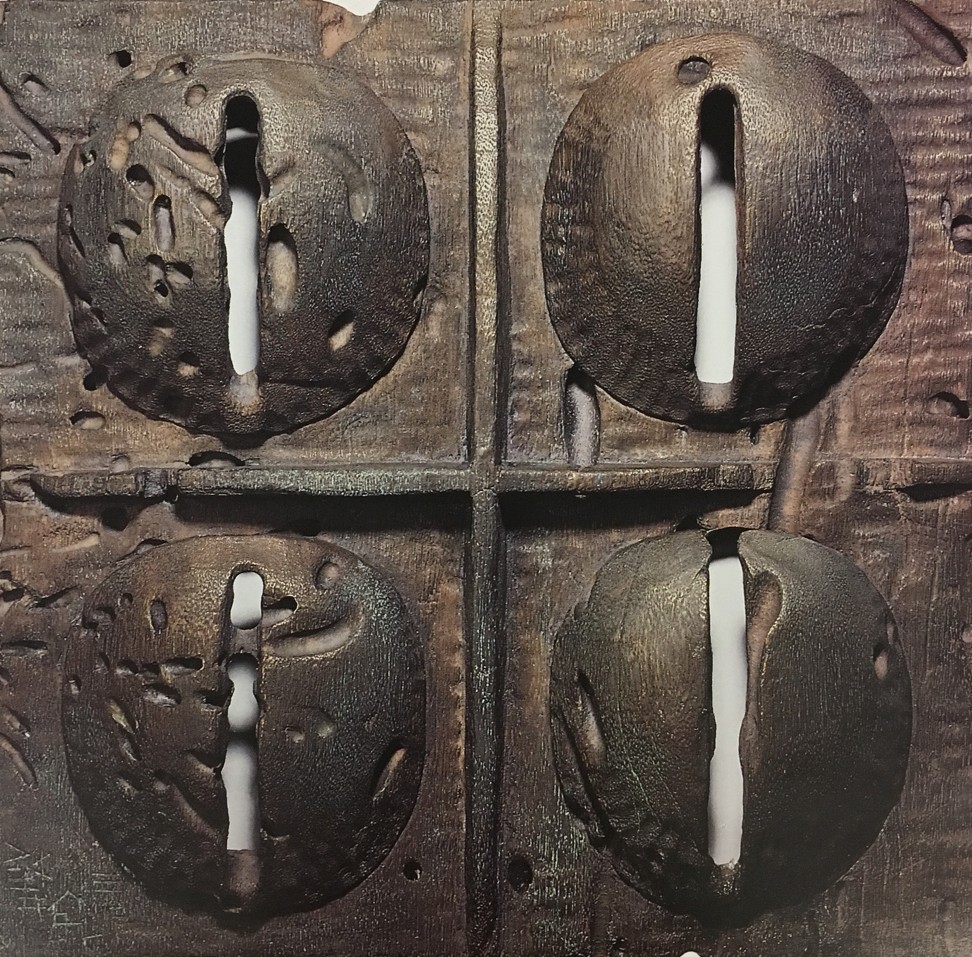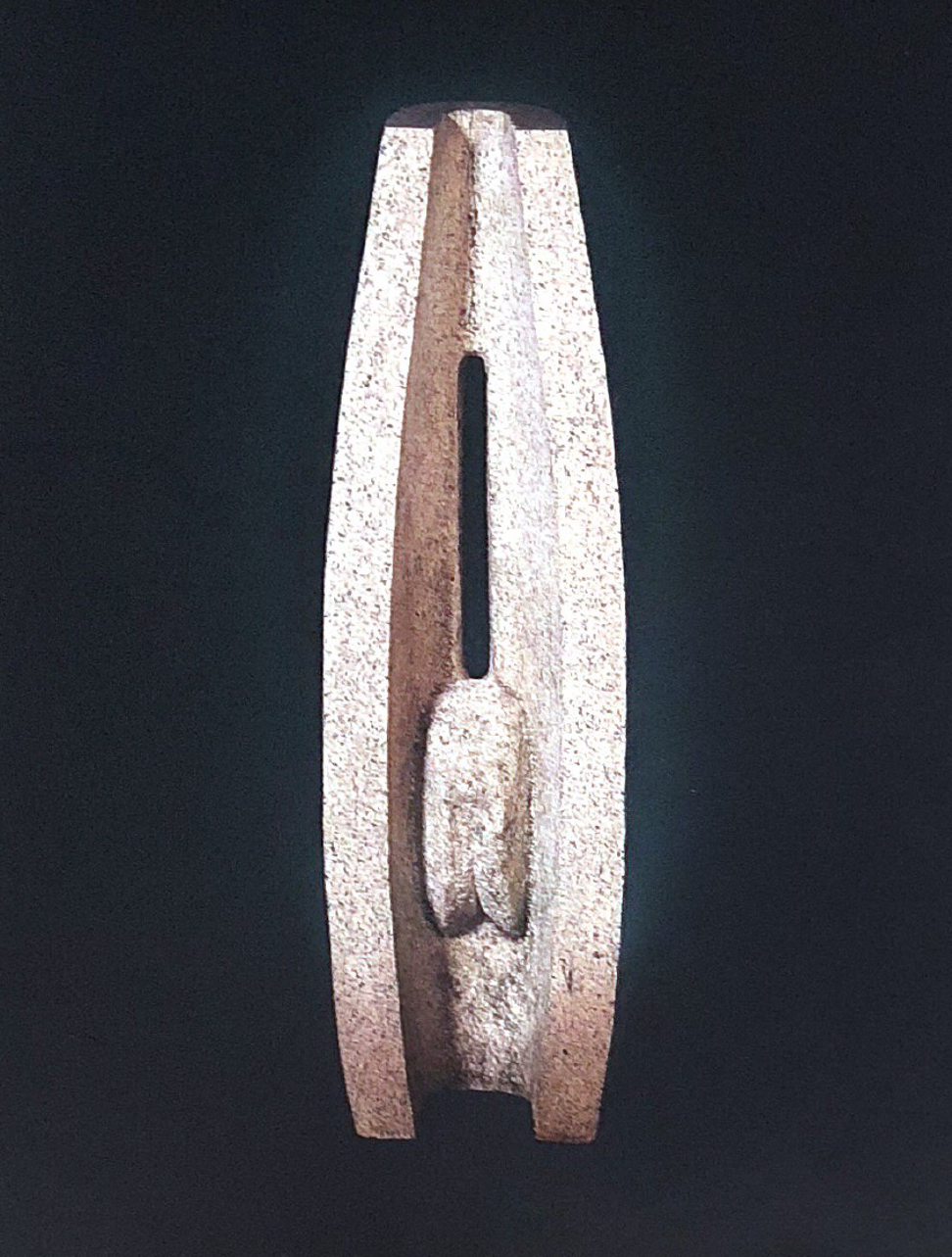 His is a generation with zero tolerance for ambiguity, where men are men and women are alien.
"Moore used a lot of holes in his female sculptures, too. Holes are sexy, but dangerous. All children are warned to stay away from them. You do not know what comes out of them. They represent the unknown. That's why some men are afraid of women!"
His crabs, he says, embody what he thinks men are like: proud and ready to defend themselves. His representation of women is more literal. Column 1973, with a narrow slit in the middle, is suggestive of female genitalia. He talks animatedly about his admiration for women but in an unapologetically paternalistic manner. But somehow, the actual artwork sometimes subvert his own binary views of gender. Crab General No. 3 may be a symbol of masculine strength. It also has four women's breasts on its carapace. Column may depict female sexuality but, just as its name implies, it is phallic in shape. And Bird Man No. 2 (1990) is most definitely female if you look closely.
The sculptures evoke a kind of primordial, shamanistic energy. Cheung says he likes the rawness of nature. He has also frequently referred to ancient Chinese oracle bones – a way of tapping into the mysteries of the universe through tortoise shells and animal bones. He has made bronze tablets of random characters written in the style of oracle scripts and made paper sculptures of words using a method that he playfully compares to making Chinese almond biscuits.
"I know I am quite direct. I am ugly. I speak in an ugly way. I don't pretend. But I have one strength. And my strength is in my hands," he says.
Cheung Yee: The Early Years, Galerie du Monde, 108 Ruttonjee Centre, 11 Duddell Street, Central, Mon-Sat, 10am-7pm. Until May 21
This article appeared in the South China Morning Post print edition as: Honour paid to towering figure of modern sculpture