Art
Get more with myNEWS
A personalised news feed of stories that matter to you
Learn more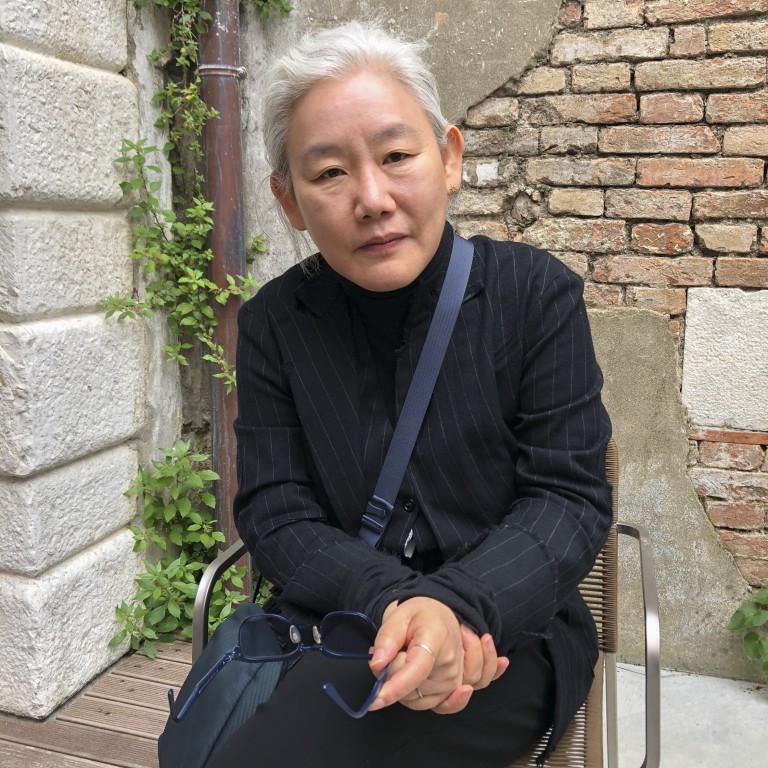 South Korean artist Lee Bul at Venice Biennale: a statement of separation and tragedy
Bul is one of South Korea's best-known artists and her two pieces at the 2019 Venice Biennale reference two of her home nation's most troubling affairs
'Aubade V' is made from the salvaged metal of dismantled guard posts in the DMZ; 'Scale of Tongue' references the 2014 Sewol ferry disaster
Every artist picked by curator Ralph Rugoff for this year's main exhibition at the Venice Biennale has two works in the show: one in the Arsenale and one in Giardini's Central Pavilion. It is usually quite easy to pick out an artist's second work after you have seen the first, even if you have never seen their material before. But that doesn't work with South Korean artist Lee Bul, who has never restricted herself with form or material in her exploration of humankind's universal contradictions.
Aubade V (2019), at the Arsenale, is her latest in a series named after the term for love songs about lovers separating at dawn. It is a tower made from the salvaged metal of dismantled guard posts in the demilitarised zone (DMZ) between North and South Korea. An LED ticker runs along the inside of the tower, sending out a hard-to-decipher message based on military codes.
In the Giardini is an earlier work that she made after the 2014 Sewol ferry accident – in which over 300 people died – called Scale of Tongue (2017-18), which was previously shown at her Hayward Gallery solo exhibition. A giant tongue made with wetsuit material juts out from the ground like the sinking hull of a ship, surrounded by a sea of undulating fabric stirred up like waves by a hidden fan. Next to it is a flat panel hanging on the wall that looks like an abstract landscape.
"I always want to escape what I did before," she says when we meet during the frantic opening week of the Biennale.
Meeting in the crowded cafe outside the Arsenale, she was easy to spot with her signature white hair. Getting her to speak about her art wasn't as simple.
It had nothing to do with language or attitude. Speaking perfectly adequate English, she was apologetic when she explained that as a rule, she doesn't want to say too much for fear of depriving the audience a chance to imagine and to interpret. She was willing to drop a few hints, though.
Aubade V was made out of metal from seven guard posts in the DMZ that the Seoul government destroyed using dynamite in 2018, as a gesture of good will towards the North. As an artist who feels there is much to learn from history, Lee was happy to be offered a chance to use the leftover materials. The new tower, recast after melting down the metals, is a new monument to the Korean situation, she says. It looks both futuristic, thanks to its blinking lights, and antiquated.
As the recent breakdown in talks between North Korea and the US reminds us, the demolition of the guard posts did not herald rapprochement. "It's just something no Korean can ignore. My tower is a statement of a historical situation – the separation," she says.
The LED messages are taken from Nasa communications, but will mean little to most people. "I try to understand the need for certain scientific inventions," she says. "The earth's axial tilt only exists if there is a standard for what's straight. Do you feel tilt? Of course not. My sculpture questions this kind of story."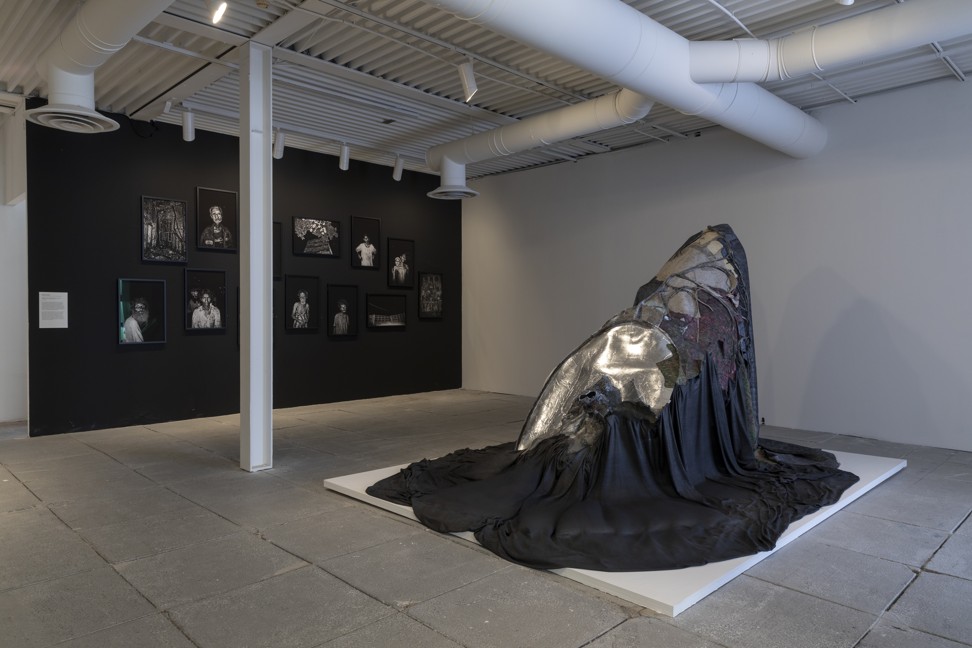 She is no Luddite. "Science and progress is always there and while I am scared about how we are trapped by technology, I am also aware that there has always been technological advancement that is really scary for each generation," she says.
"Without hope we do not feel fear. Thinking about ideals means there's hope."
She was fairly forthcoming talking about the Aubade, but one sensed a real reticence when we moved on to Scale of Tongue.
The horror of witnessing on live television the failed rescue attempt of the ship – full mostly of secondary school children – after it had been abandoned by its captain remains fresh five years later, she says. She suggests that making the artwork was an attempt to understand the complex emotions that the incident stirred up across the country.
"It's not just the horror. Today, we are still in that moment. It's not over. We feel. I feel. Also, we know. And I know. I can't do anything to change it. I am not powerful. But I had to do something," she says.
She seemed itching to talk about why she chose the tongue as an image, but she didn't want to say too much. "Perhaps people should ask why I used 'scale' in the title. The scale of language and civilisation maybe?" she hesitatingly suggests.
She says she will be coming to Hong Kong in June for the opening of "Five Artists: Sites Encountered", a group exhibition in which artists were asked to respond to the M+ Pavilion space in the West Kowloon Cultural District. Lee says she will be showing maquettes of her large-scale sculptures. We will be on hand to question her further about her practice.