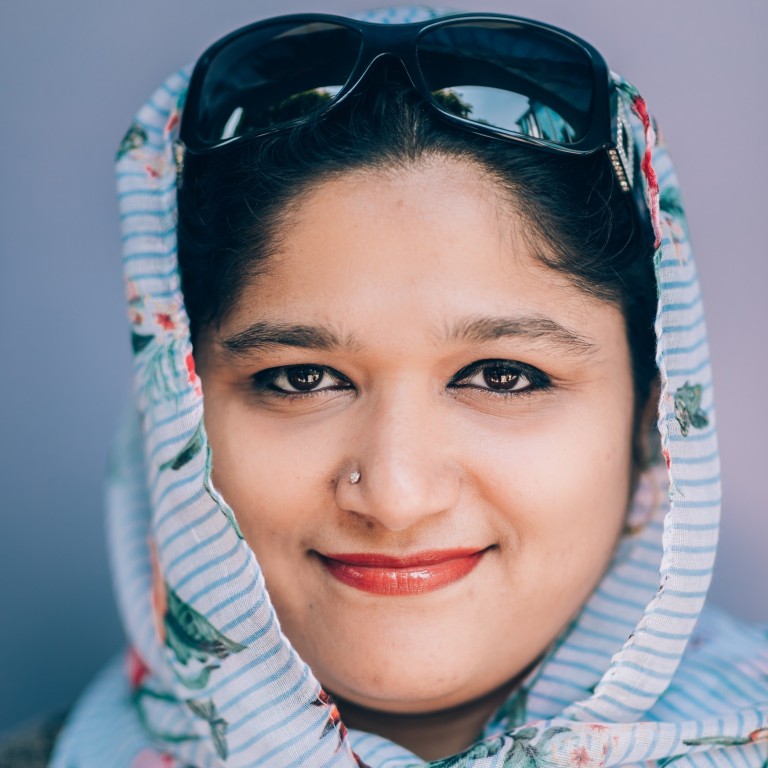 Indian author Andaleeb Wajid subtly dispels Muslim stereotypes and 'otherisation'
Wajid's book More Than Just Biryani started as a cookbook, then evolved into a novel
Her stories cover many boundaries and usually contain Muslim characters, but their religion is never the main focus
Author Andaleeb Wajid says she is not oppressed just because she wears Islamic dress. "If I was, would I have written and published 19 books?"
Named after the Urdu novel Andleeb by Pakistani writer Salma Kanwal, Wajid has written 23 novels spanning a variety of genres during the past decade, with 19 having been published since she made her debut with the novel Kite Strings in 2009.
Several of her books are centred on Muslim characters and households. Although these books feature Muslims, Wajid feels that their religious beliefs are incidental to the stories and not the main focus – and she likes to keep it that way.
Through her narration, she makes them come alive as people, like those found in any other community. She breaks stereotypes often related to Muslims without sounding like an activist; she does it in a slow, subtle way.
"One of the biggest problems Muslims face is 'otherisation' and I think by writing about them, even if they are imaginary, I feel I am letting people know that some experiences like love or loss are universal and everyone feels them the same way," Wajid says.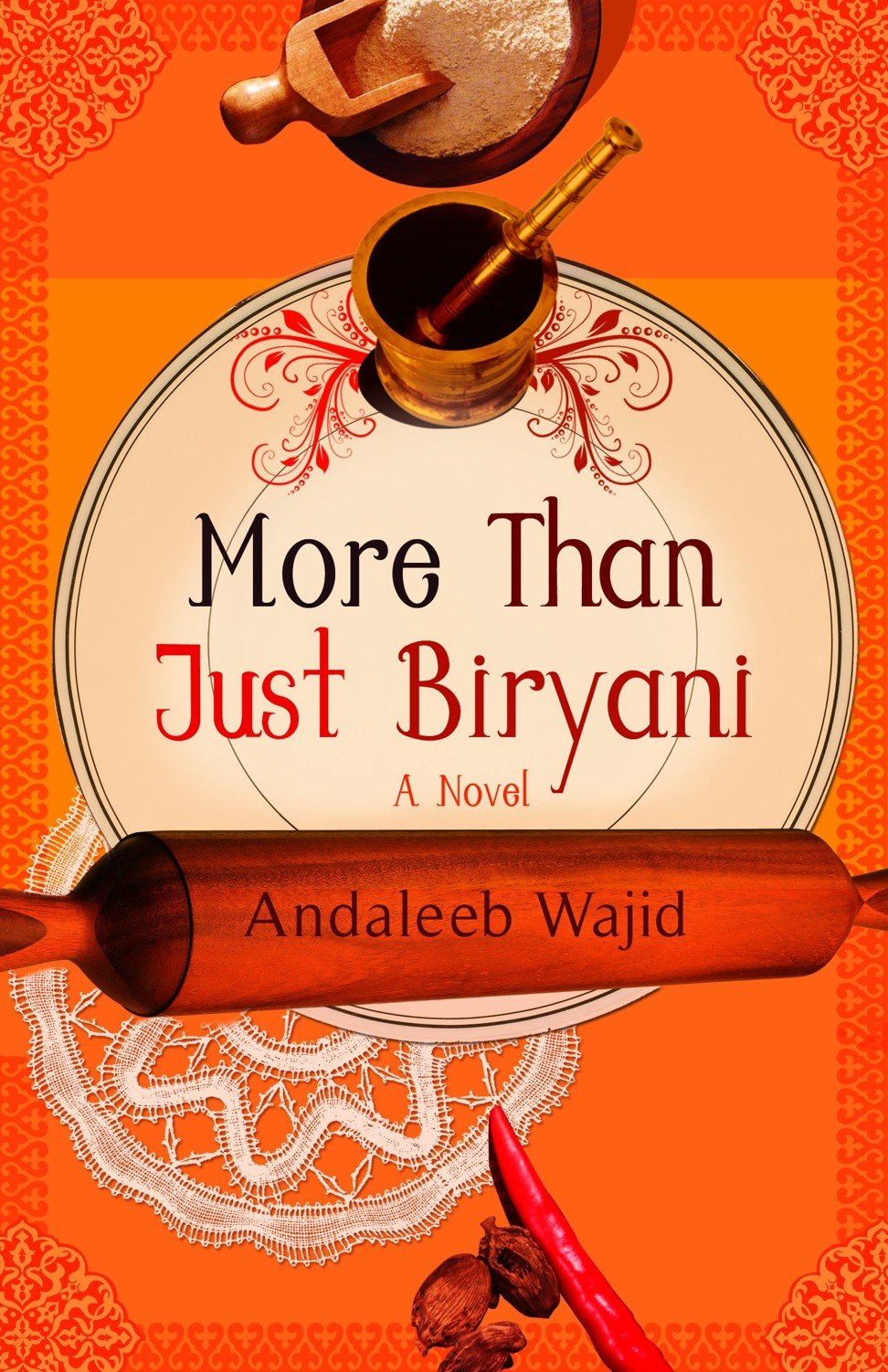 More Than Just Biryani is one of Wajid's most popular books and it traces the culinary journeys of three women. The novel describes the methods to make dishes such as shami kabab and kofta, a sweet called lauz, prawn masala and khichda. It was conceived when Wajid and her brother were talking about how people assume that Muslims make biryani all the time.
"It stemmed from various reasons – my son's swimming teacher used to call all the Muslim kids biryani mamu and that used to irritate me," she says. Initially conceived as a cookbook, the book evolved into a novel much later. "I'm not much of a cook. When it comes to hard work, I prefer writing and not labouring in the kitchen," she chuckles.
Wajid is one of very few female Indian Muslim writers working in English and she is often stereotyped because of the way she looks. She is mostly seen in her headscarf, and on first impression, many people who haven't read her books assume that she cannot be a writer and may not even know English.
"I understand that in many parts of the world, the burka or hijab is not a choice for women but that is not the case for me. It is completely my choice," she says. For her, wearing a burka or hijab is more of a cultural and traditional practice than a religious one.
At several literary festivals, Wajid has been placed on panels which have no connection to her writing, but to her Muslim identity or the ways she tackles stereotypes as a writer.
"At one such fest, I told the organisers that adding me to a panel like that itself stereotypes me. I am not struggling against my Muslim identity. I am very comfortable with it. I don't see writers of other religions or communities constantly being asked to defend their identities or talk about them," she adds.
With intolerance and hate crime against minorities brewing in India, Wajid is baffled by the hate towards Muslims. "I am a proud Indian and I love my country. I don't understand what my religion has to do with my patriotism. None of the things that are happening around make sense to me. I don't understand why Muslims are being demonised," she says.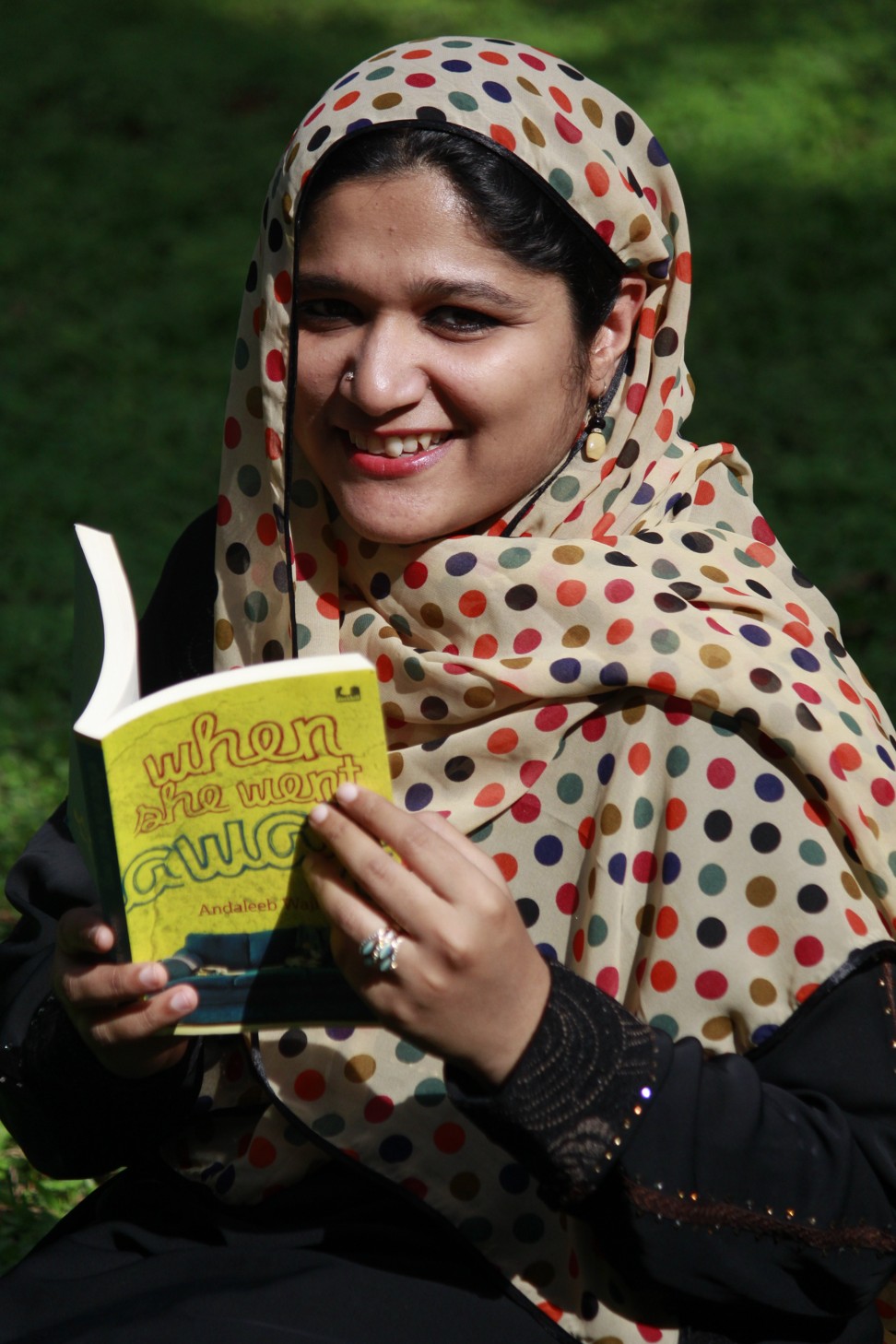 Wajid has been published by top publishing houses such as Bloomsbury India, Penguin and Hachette India. She has written in various genres including romance, contemporary fiction, science fiction, young adult and horror, and she loves writing about food, family and relationships.
"I didn't want to be labelled in any one genre and since I enjoy reading different genres, I also enjoy writing them. I like challenging myself, understanding new rules and trying to see how I can break them. I don't want to keep doing the easy thing because it's easy," Wajid says.
Her novels are often fast paced, beautifully crafted, breezy reads. Some of her other most popular books include The Crunch Factor and Twenty Nine Going on Thirty, which showcase the stories of young urban women living their best lives, something Wajid felt was denied to her when she got married very young.
Wajid says she is constantly buzzing with ideas for new books.
"The ideas come from everywhere and that's what I teach in my creative writing classes: to be open to ideas no matter where you are, be observant, take notes of the little things that can go on to become books or stories. In my case, it's usually books," she says.
'The problem is not just having ideas but to translate them into fully fledged stories. That's where people tend to lose hope and I don't."