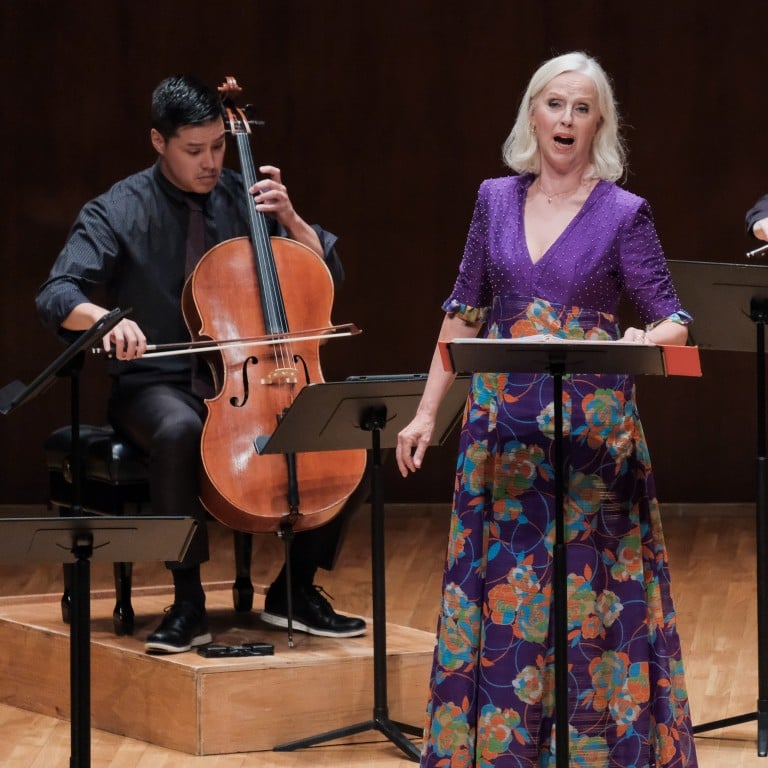 Anne Sofie von Otter and string quartet Brooklyn Rider perform a feast of modern classics in Hong Kong
Kate Bush, Elvis Costello, Rufus Wainwright and Björk were just some of the contemporary performers whose songs were performed with gusto
Von Otter's rapport with the members of Brooklyn Rider made for an entertaining and eclectic evening of music
Singers of Anne Sofie von Otter's calibre and versatility are rare. And when partnered with string quartet Brooklyn Rider who played with precision and panache, the Hong Kong audience was treated to an entertaining and eclectic programme of contemporary songs and pieces on Monday evening.
Artistic rapport at the highest level was instantly apparent in both works by American violinist and Brooklyn Rider member Colin Jacobsen.
Flawless intonation dominated Mirror for a Prince, while crystal-clear diction, a given from the mezzo-soprano, impressed in the entertaining For Sixty Cents with precise pizzicato and effects from the string players.
In Am I In Your Light (arranged by Evan Ziporyn) from John Adams' opera Doctor Atomic, varying degrees of warmth in pizzicato emerged, culminating in a highly effective wooden-like sound that enhanced von Otter's convincing portrayal of the "tick tick" lyric.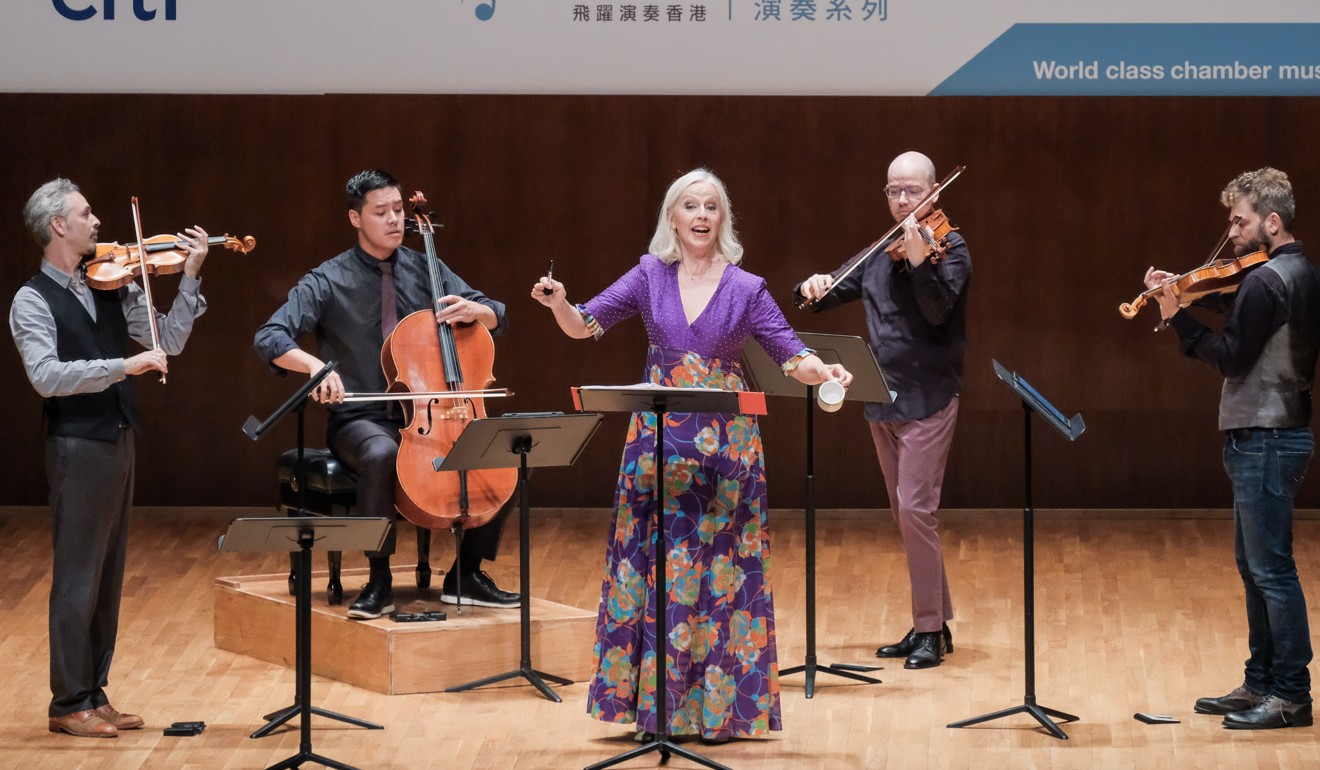 As she then shaped American composer Caroline Shaw's 12th-century-based French aubade (morning song) Cant voi l'aube, von Otter simply oozed melancholy, lending the song an infectious lilt.
Her affinity for French song continued in a haunting and touching rendition of Canadian-American Rufus Wainwright's Les Feux d'artifice t'appellent (the Fireworks are Calling Out) with Brooklyn Rider again showing brilliant dexterity in their ostinato flurries.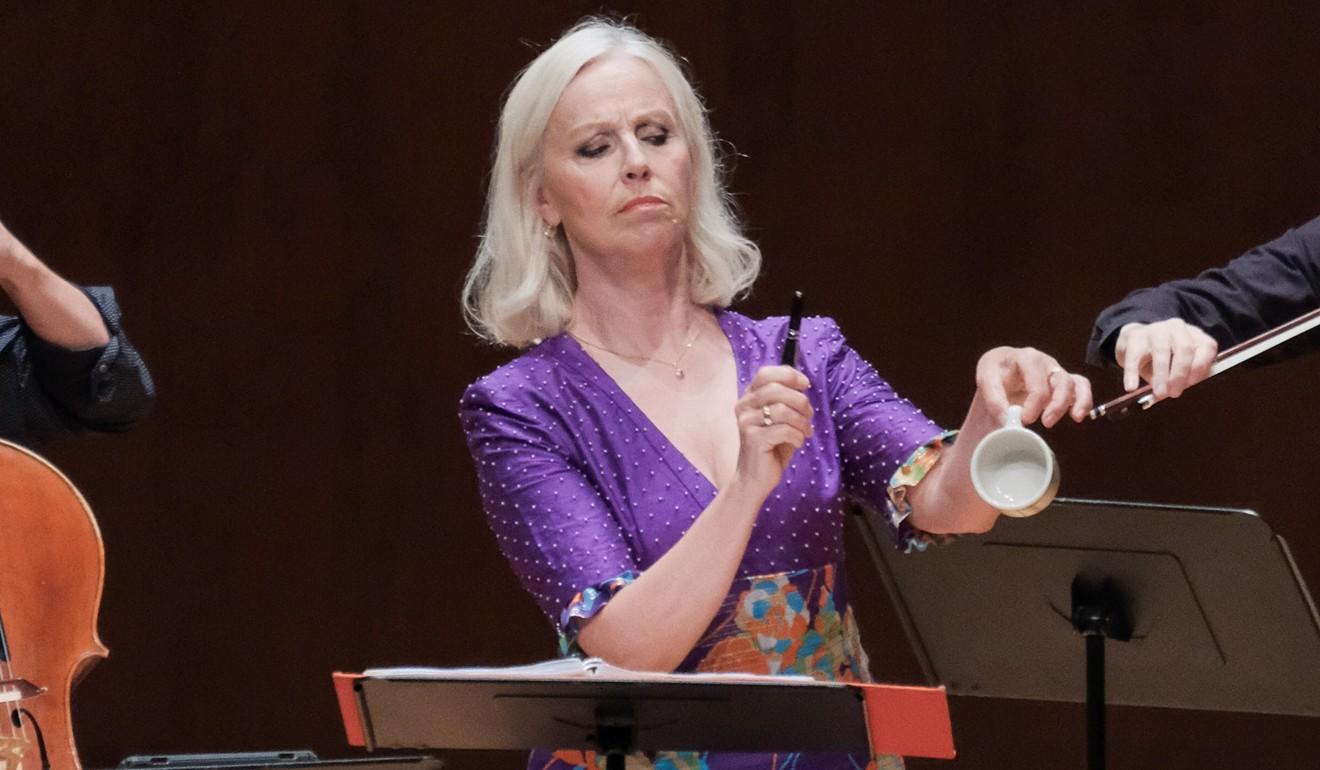 More treats followed intermission. The liberal use of glissandi that portrays a bent mind's perception in Shanghai-born composer Du Yun's work (commissioned for the quartet) I am my own achilles' heelwas masterfully executed by Brooklyn Rider as they showed complete consensus with the harmonic effects achieved by brushing and skating bows over strings.
In Cover Me and Hunter by Icelandic singer, songwriter and actress Björk, von Otter added another level of mystery to her mezzo voice (now with mike) conjuring jungle cries above the quartet's chilling background.
Kyle Sanna's photograph-inspired Frost from Sequence for Minor White was the ideal vehicle for Brooklyn Rider to impress with their brilliant overlapping mobile-like sequencing, and Suzanne Vega's aptly icy lyrics in Freezing from Philip Glass' Songs from Liquid Days again showcased the mezzo's impeccable diction.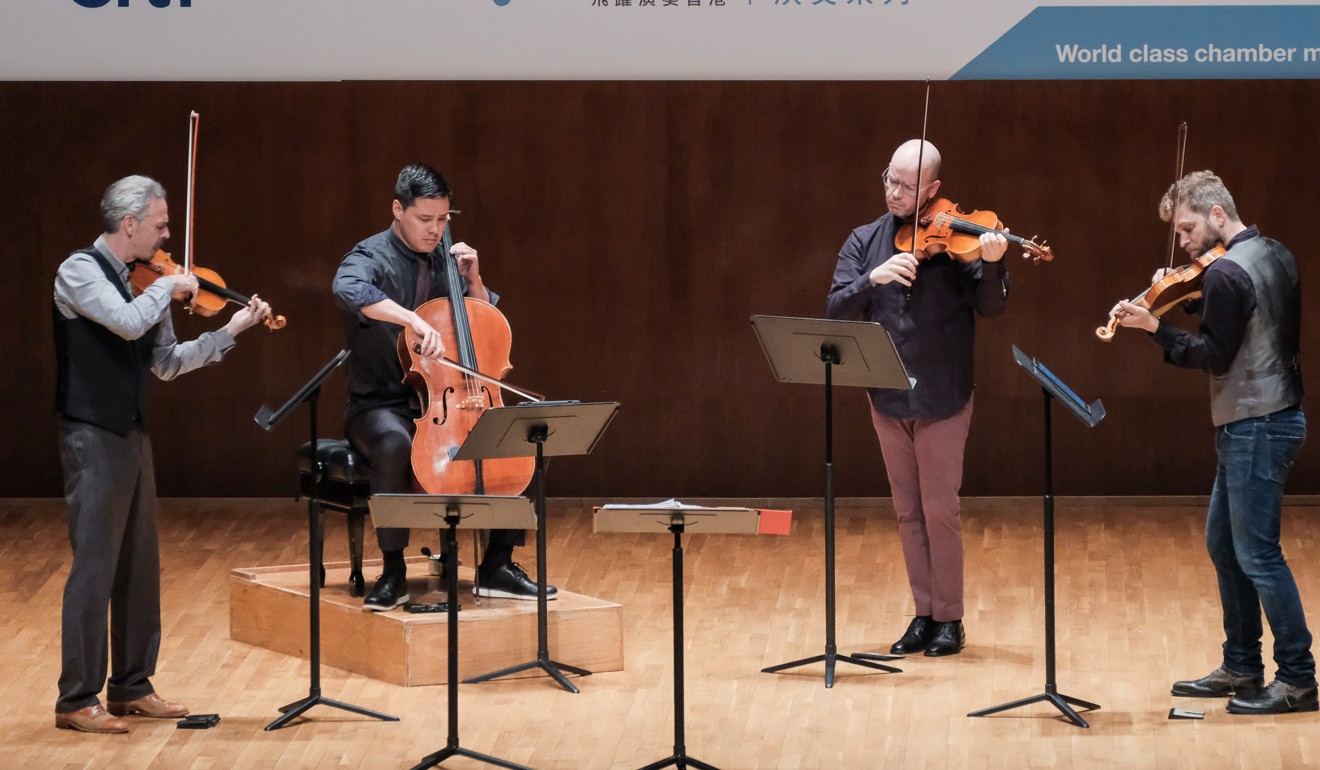 As she then lent an ethereal quality to her voice in Elvis Costello's Speak Darkly, My Angel, von Otter reminded of baroque lamentation – a nod perhaps towards Purcell's Dido?
Sanna's clever arrangement of Kate Bush's Pi brought the formal programme to a satisfying conclusion.
Superstar of Song, Premiere Performances, Hong Kong City Hall Concert Hall. Reviewed: June 3, 2019