Art
Get more with myNEWS
A personalised news feed of stories that matter to you
Learn more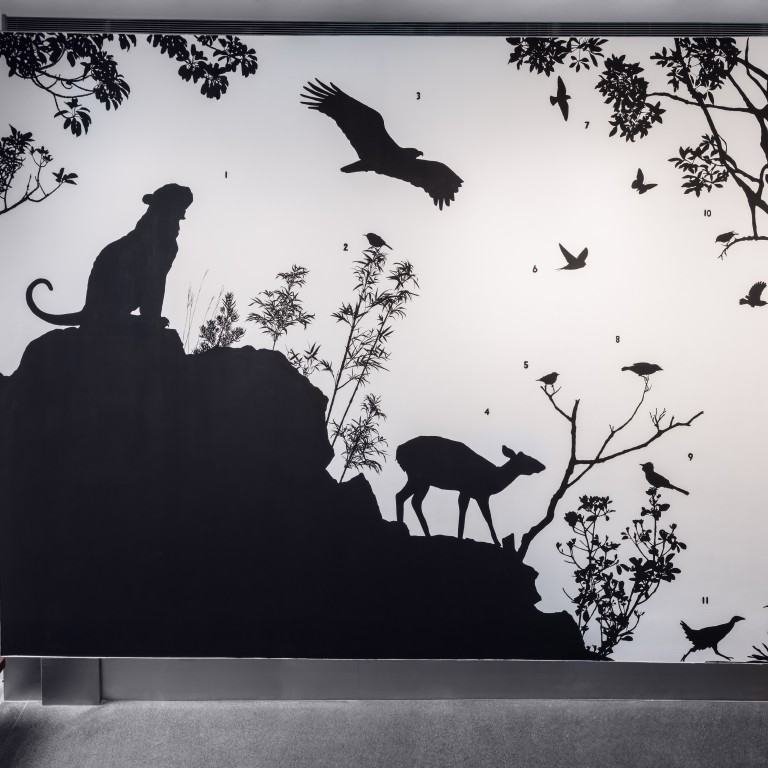 Appreciate nature more is message for Hong Kong in artist's mural inspired by Typhoon Mangkhut
Hong Kong is home to about 250 native trees and more than 1,000 native plants, a number of which are being celebrated in a new exhibition at the Asia Society
American artist James Prosek has painted a mural of Hong Kong's flora and fauna to inspire the public to observe nature more closely and fully appreciate it
On a 16-metre-long wall at the Asia Society Hong Kong headquarters is a black-and-white mural of trees, plants, animals and birds that live or once lived in the city.
They are painted in silhouette, a style American artist James Prosek has perfected over the last 12 years. It is part of the Asia Society's latest exhibition, "To See the Forest and the Trees".
The mural on the back wall of the Chantal Miller Gallery depicts a banyan tree that the staff at the Asia Society have nicknamed the "Giraffe Tree", because this particular specimen resembles the long-necked animal. There's a Chinese fan palm, where short-nosed fruit bats like to roost, bamboo, a civet cat, yellow-crested cockatoos, which are native to Indonesia, and even a tiger, a predator that once roamed Hong Kong.
The vivid depictions in the work, called Hong Kong Flora and Fauna, are on display at the society's base, a former British Army explosives magazine, in Admiralty. The 44-year-old artist hopes it will encourage visitors to embrace the beauty and intricacy of the city's natural environment.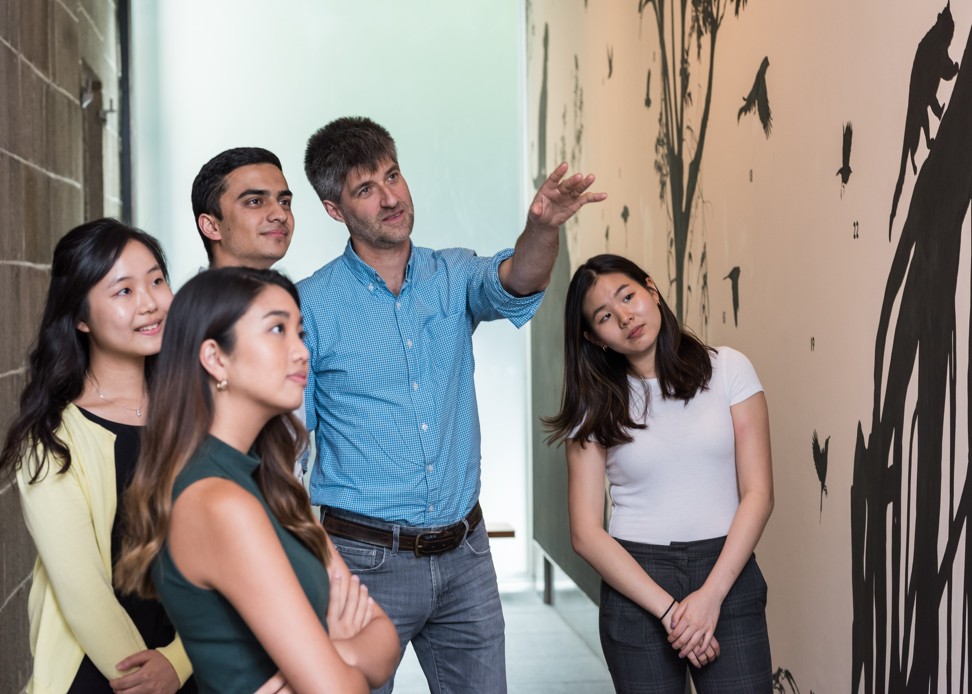 The silhouettes were inspired by a book published in 1934 that Prosek used as a child to help identify birds.
"Oftentimes, when you are looking at birds in the sky or in the tree, you are looking at them in silhouette, you aren't even seeing the colours because they are backlit or the lighting isn't good," he explains.
The subjects in the field guide from his childhood were presented in silhouette form and had numbers next to them, matching a key of bird names.
"I painted these murals of animals [at the Asia Society] with the numbers, but there's no key of names so people can't satisfy their urge to know what their names are. I want them to get frustrated," Prosek says with a chuckle.
It's part of Prosek's manifesto to get the public to be less concerned about identifying things, and instead focusing on observing nature more closely to fully appreciate it.
"If you just find out what something is, then you just check things off the list and then the inquiry doesn't go deeper. I want to try to encourage people to embrace the complexity of nature," he says.
The mural is the second-largest one Prosek has completed (the largest is 36 metres by 12 metres at the Cornell Lab of Ornithology, in New York), and it took him, and a team of six, five days to paint the wall.
Prosek came to the attention of curator Joyce Wong Hei-ting through Dr Yeewan Koon, associate professor in the department of fine arts at the University of Hong Kong (HKU), who is a friend of the artist.
"James is incredibly knowledgeable and humble, and working with him was a very collaborative experience, as he generously included us in his artistic decisions," Wong says.
"His passion for nature research has made our collaboration inspiring and enlightening. We learned so much more about Hong Kong's biodiversity through our field research together around local mountains and mangroves."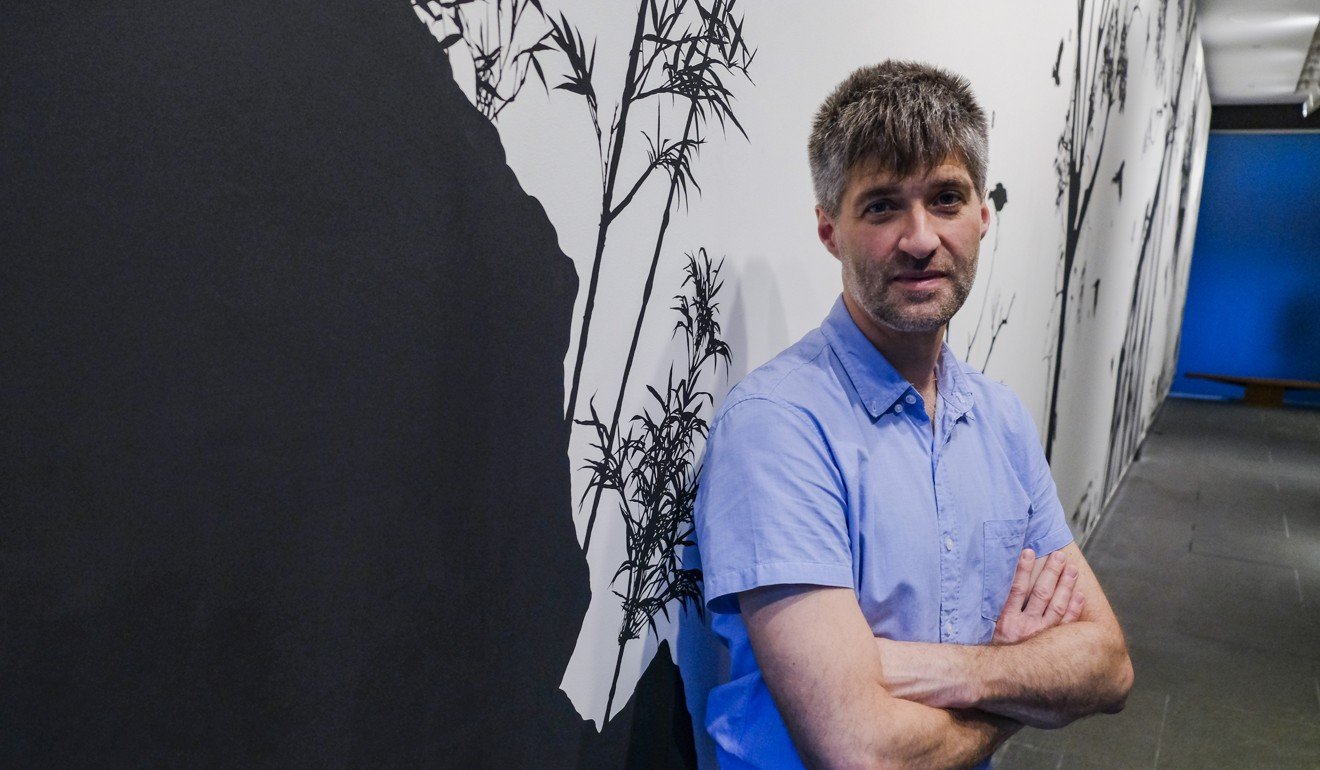 Prosek made his first trip to Hong Kong in March to conduct field research, and enlisted the help of experts at Kadoorie Farm and Botanic Garden and at HKU. He visited
Kadoorie Farm
, where he met Dr Gunter Fischer, head of flora conservation, who told him the city is home to about 250 native trees and more than 1,000 native plants.
Thousands of years ago, Hong Kong was a rainforest, and became known as the "Fragrant Harbour" because of the pungent and prized incense trees that are indigenous to southern China. However, deforestation began 700 years ago with the development of tea plantations on terraced hillsides.
When the British colonised Hong Kong in 1841, it had become so deforested that it was described as a "barren rock" by one unimpressed official. In 1872, the colonial government began a programme to plant trees in the countryside, but this was interrupted during World War II, when the trees were again chopped down for fuel and timber during the Japanese occupation of the city.
Much of the reforestation efforts after World War II involved planting of non-native trees that, although quick to grow, are not suitable for the local ecosystem and wildlife, and have resulted in a loss of biodiversity.
Fischer and his team are trying to recreate the original natural environment on a hillside behind Kadoorie Farm in Hong Kong's rural New Territories, which is planted with native trees, some sourced from across the border in China.
"Walking through this forest that they've reconstructed is magical. It was unlike any other part of Hong Kong that I had been to," Prosek recalls. "The breeze was different, the mist was captured in a different way. You just don't know how powerful having the native plants and animals is until you witness it."
Prosek's love of nature began as a child when his father, a Brazilian immigrant to the United States, introduced him to birdwatching around their home in Easton, Connecticut. The young Prosek was then drawn to fishing, and that led to his love of trout. He also became interested in drawing at the age of four.
In 1996, when he was a 19-year-old studying English literature at Yale University, Prosek published his first book, Trout: An Illustrated History, which features 70 watercolour paintings of different kinds of trout found across North America.
He began the project when he was just nine years old. To help with his early research, he wrote to the state-run wildlife organisations in Canada, the United States and Mexico for more information.
"Some of these people had studied a particular type of trout in the mountains of Wyoming or wherever, but they were very generous with their information, some sending me papers they had published. I started building a network of people around North America who study these beautiful fish in cold water streams," he says.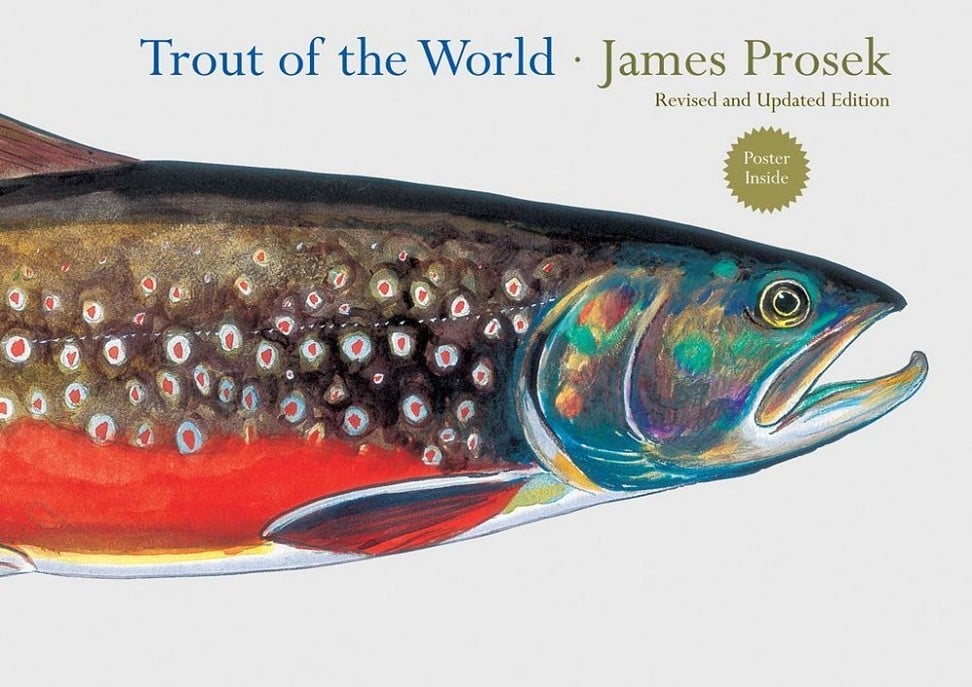 The book brought attention to the plight of native trout, which led to conservation efforts. Since then, Prosek has published 13 more books on not just trout but also eels, butterflies and birds. He has also long had an affection for trees.
On the mural in Hong Kong is a silhouette of a fern that Prosek saw on a hike up Victoria Peak.
"This fern was growing on the side of the mountain and it looks like it's part of the green blob, but taking it out and drawing it in silhouette kind of helps you look at it in a different way, or appreciate the form and structure of the plant," he says.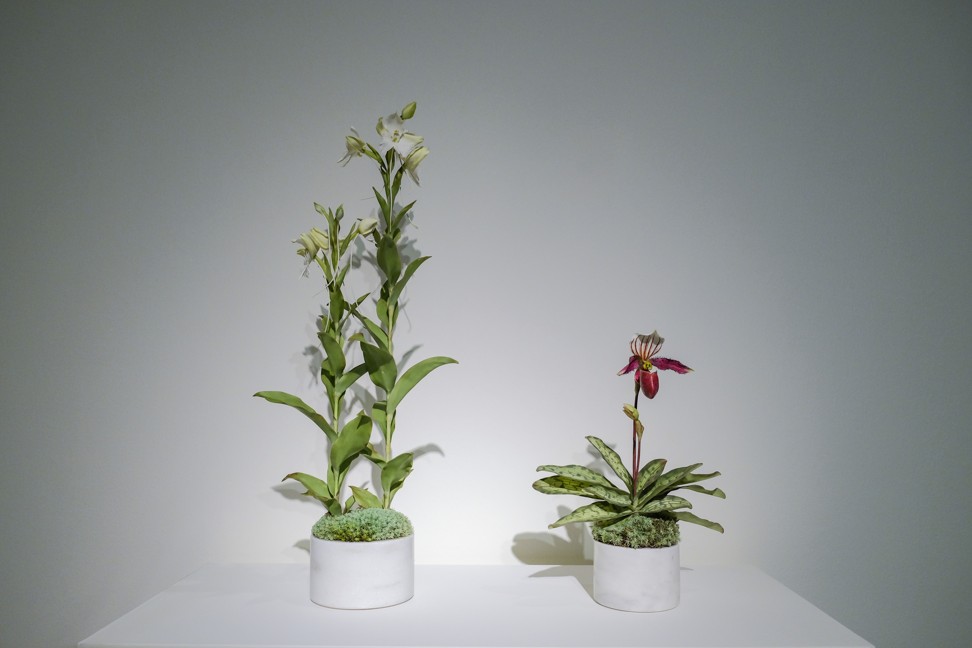 He took his field sketches back to the US and drew out the silhouettes by hand, then digitised the images on a computer so he could arrange them to compose the mural.
Afterwards, Prosek printed out the work mural on large sheets of paper, and on his recent trip to Hong Kong, the silhouettes were traced on the wall before they were hand-painted. Prosek says the bamboo leaves were "obsessively painted", while some parts of the mural were tweaked.
Also part of the show are two lifelike orchids that Prosek has sculpted out of clay. He says the rare orchids can be found in low ravines where people rarely go, but he also wants to draw attention to the delicate plants because they are poached illegally and therefore endangered.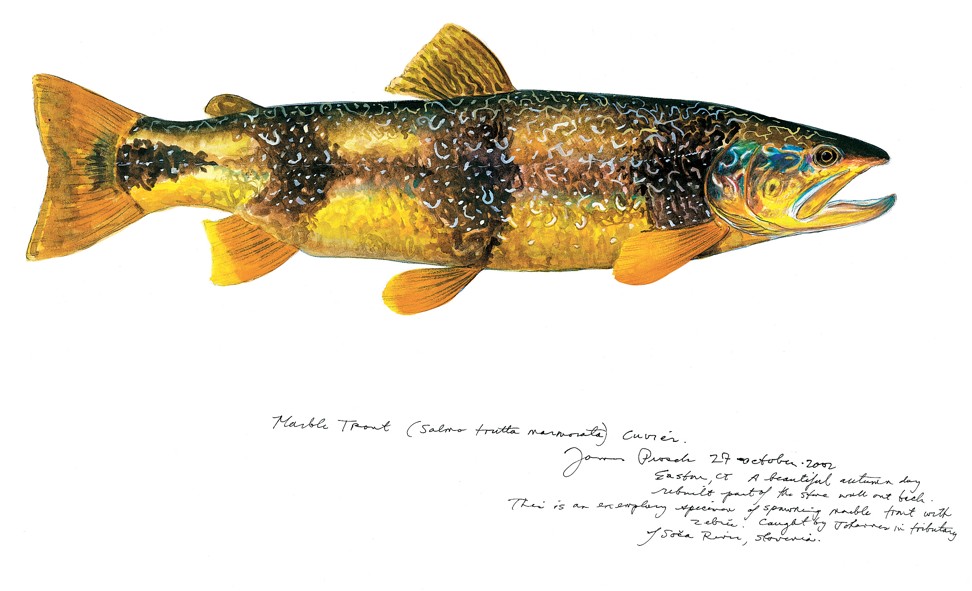 "I had no idea that the ecology [in Hong Kong] was so rich. Whenever you think about a city, you think it's just obliterated the natural environment but that's not the case [here]. But the more I read, the more interesting the history of Hong Kong's environment seemed to be," he says.
He suggests perhaps one good thing to come from the West is the ethic of conservation.
"Once you fall in love with the beauty and diversity of these plants and animals, you naturally want to protect them."
To See the Forest and the Trees runs until September 8 at the Asia Society Hong Kong Centre, 9 Justice Drive, Admiralty. For more information, asiasociety.org/hong-kong.
This article appeared in the South China Morning Post print edition as: The wall of the wild