Music
Get more with myNEWS
A personalised news feed of stories that matter to you
Learn more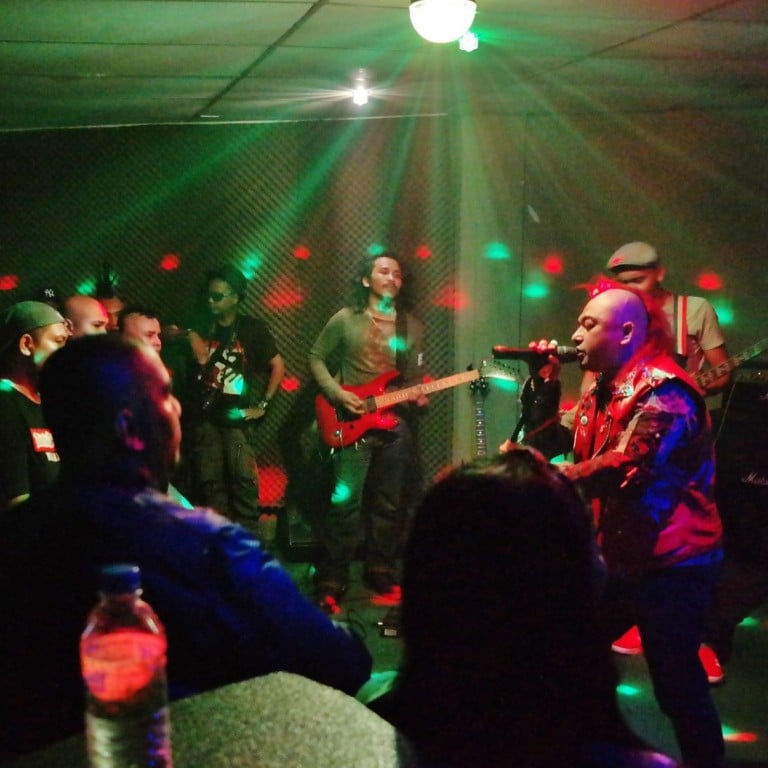 What's behind 'Malay power' music – ethnic-Malay neo-Nazis playing punk and metal with a dark message
Malaysia was an early adopter of Western musical genres, and underground bands began mixing heavy metal and punk with Malay folklore, then took a darker turn
Apeing a notorious British white-power band, they adopted national-socialist icons and sing of racial supremacy, clashing violently with anti-fascist skinheads
The cancellation in March of a concert in Ipoh, Malaysia, featuring right-wing "Malay power" bands drew renewed attention to this thorn in the side of the country's music scene.
If few people know that multi-ethnic but Muslim-majority Malaysia was among the first Southeast Asian countries to develop a home-grown heavy metal movement, even fewer will know that the largely ethnic Malay underground music scene harbours "national socialist" bands holding neo-Nazi views.
This is no fake news: Malay power bands came to international attention in 2013, when Vice magazine published an article that focused on the obvious contradiction of neo-Nazis with brown skin, but which failed to look deeper into the roots of the movement, and ignored the existence of a community of skinhead Malaysian anti-fascists.
"Malay national socialist skinheads do exist, and have often attacked and sabotaged our gigs," says Nicky Padzil, guitarist of Acid Rain, an old-time Penang punk band formed in 1994.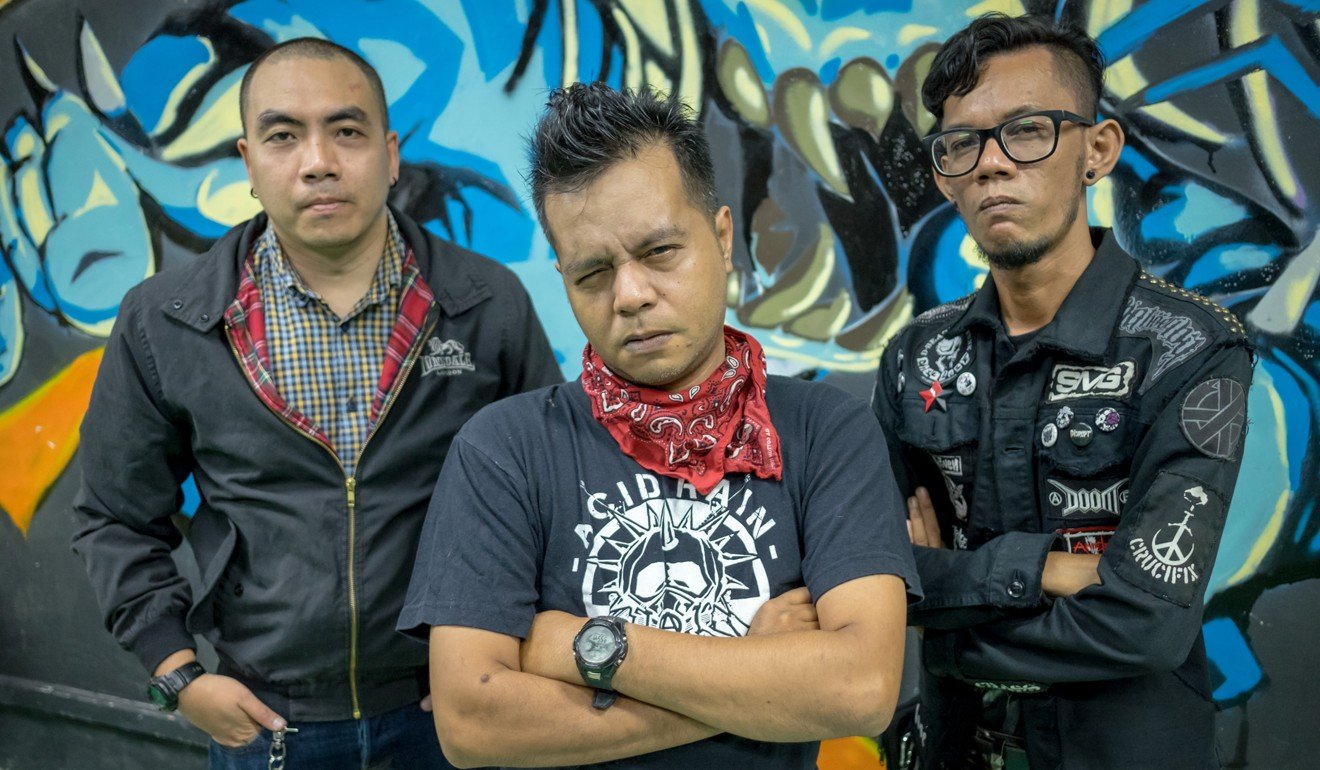 Its singer and only original member, Pakdin Hujanasid, remembers that "around 1999, people from Kuala Lumpur came up to Penang and started spreading the wrong ideas among the local punks, such as using the swastika and the sieg heil salute, hinting that it was cool because Sid Vicious [of 1970s English punk rock band the Sex Pistols] did it", he says in an interview at Soundmaker Studio, the only underground music venue in George Town, the capital of Penang.
Pakdin says one of Acid Rain's early members was attracted by those ideas and ended up joining the Malay power movement, which believes Malaysia should be an exclusively Malay nation.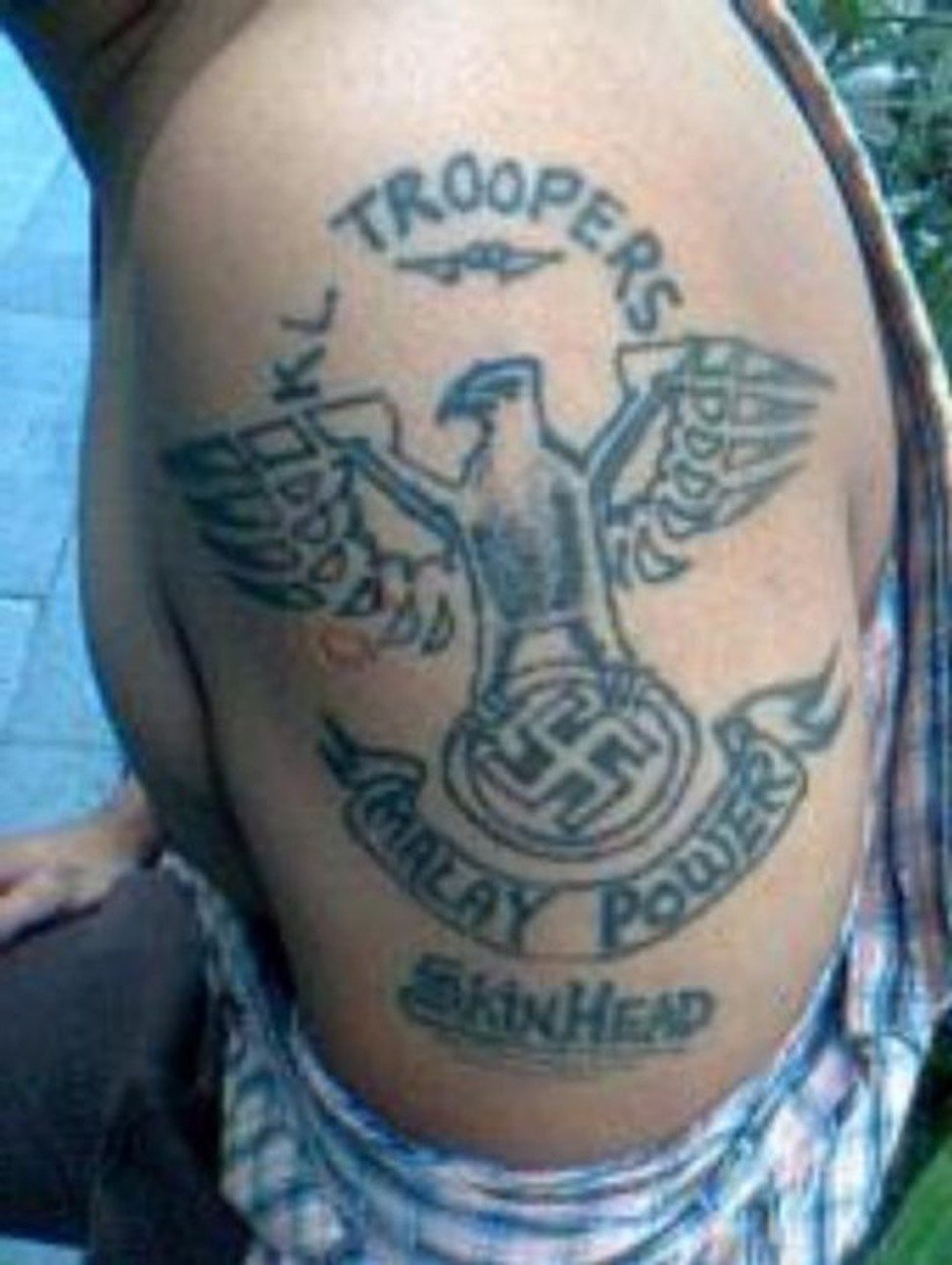 "I was just interested in playing straight-up, apolitical punk," he says, "but you can't control your friends and your crowd: the bad apples were in there too." The solution was to kick him out of Acid Rain, two of whose current members, Padzil and bassist Kraes Aswad, support the Malaysian chapter of the global anti-fascist community Skinheads Against Racial Prejudice (SHARP).
Yew Kuok Cheong, who has run Soundmaker Studio for the past 13 years, says: "I don't like neo-Nazism, as it separates our already fragmented people, and I would not allow any bands spreading this hatred to play here."
So what is the Malay power movement about, and how did it begin?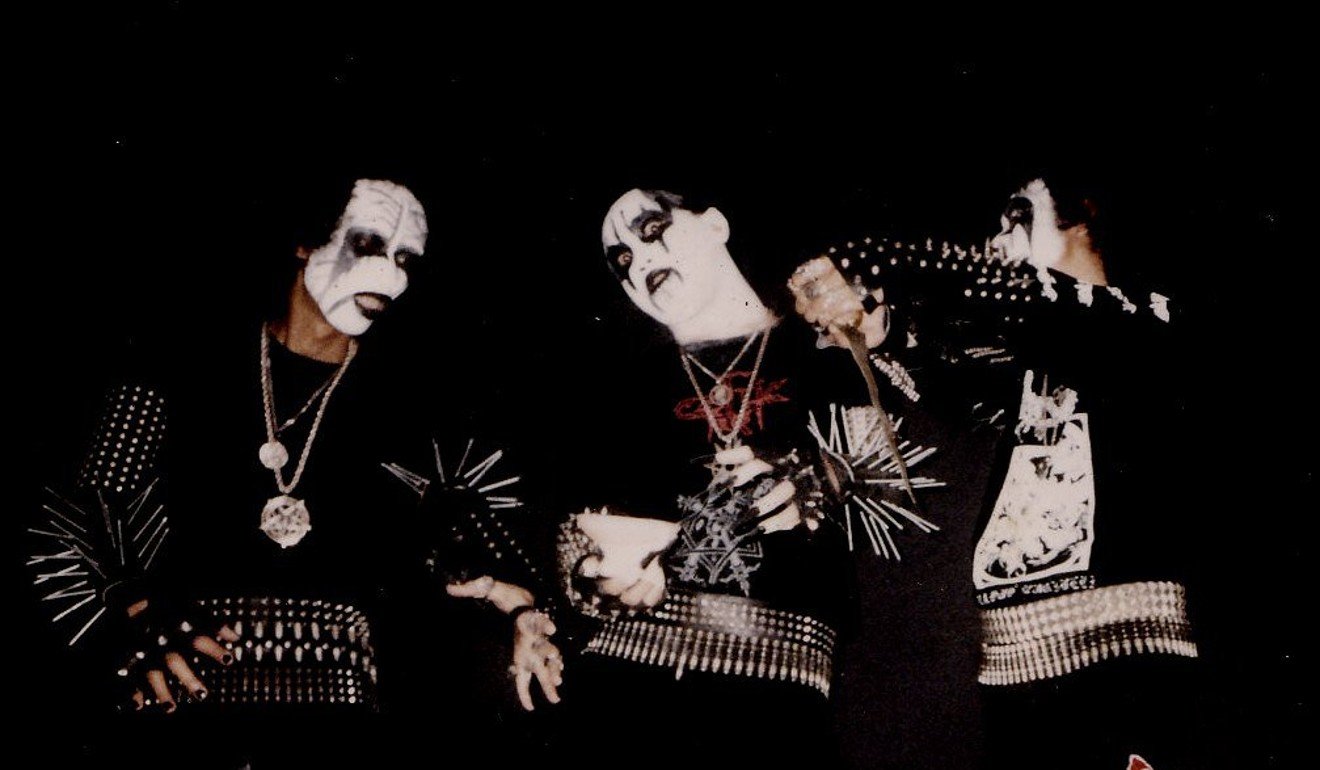 In the early 1990s some Malaysian heavy metal bands began going their own way, and a niche genre defined as "Nusantara metal" was born. Nusantara means Malay Archipelago, and roughly comprises the far south of Thailand, Peninsular Malaysia and Malaysian Borneo, Singapore, Brunei, Indonesia, East Timor, and the Philippines, with their mix of Austronesian peoples.
Possibly under the influence of the early Norwegian "black metal" bands – who turned to glorifying their Viking heritage and ended up promoting Nazism and homophobia – early Nusantara metal bands in Malaysia and Singapore (such as As Sahar, Langsuir, Zubirun, and Hayagriva) introduced lyrics, logos and demo-tape covers that hinted at the black magic, ghosts, myths and superstitions of Malay folklore.
Some of the bands, including As Sahar, evolved into self-declared national socialist acts, and later a real movement was born: "Darah dan Maruah Tanah Melayu" (DMTM), meaning "Blood & Honour of the Malay Land". Its name alludes to an album by seminal UK white-power band Skrewdriver, and to the global white-nationalist movement founded by their frontman, Ian Stuart. Another name for this movement is Nusantara Raya, or Malay power.
This subgroup of skinhead and black metal bands, including Spiderwar, Boot Axe, Brown Attack, Jugra, Total Distrust, Xenophobia, 13 Krieg and Aghastor, exists on the fringes of the small Malaysian punk rock and heavy metal music scene.
Malay power bands are secretive and their concerts are invitation-only. "Like secret societies, we also don't go to the masses. We are imperialists, and our sole objective is to unite the whole Nusantara under one national identity, making sure outsiders know that we Austronesians are the true owners of this region," says Daeng Andika, a founding member of the Selangor-based band Jugra, who play a mixture of skinhead punk and metal music, and use imagery that blends national socialism with Malay history and mythology.
"Yes, we all talk about our racial supremacy. That is to boost our self-pride. We have no intention to invade other races' lands. We just want to protect our own existence," he says.
Daeng, who also played in Singhasari – a Nusantara metal band, named after a 13th-century eastern Javanese Hindu-Buddhist kingdom, who fused extreme metal with gamelan barong, a traditional dance – is a prominent exponent of Malay power, and the only representative of the movement who agreed to talk to the South China Morning Post.
"Part of DMTM is a musical movement comprising nationalist metal bands from Selangor, but other than that, sorry, I can't tell you more," he says. Daeng adds that there are also small Nusantara national socialist scenes in Indonesia, Singapore, Brunei and the Philippines, where groups like Kombat Pilipinas 28 and Darah dan Maruah Singapura fly the flag for DMTM.
Asked about the anti-fascist SHARPs in Malaysia, Daeng says: "They are the true fascists, labelling non-NS bands [such as Black Fire, who were also on the line-up of the cancelled Ipoh gig] as Nazi sympathisers just because they play together with us at our shows. Is that the equality and freedom of speech these people speak of?"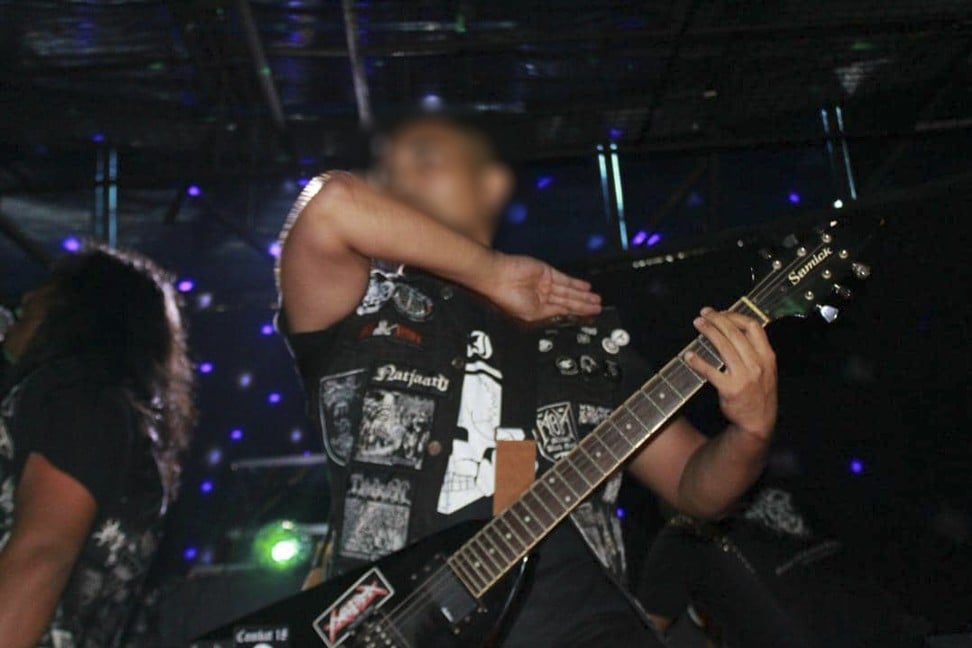 Padzil, of Acid Rain in Penang, points out one of the central contradictions of Malay power music: "They are still adapting ideas of Western culture: if you truly are a believer in Nusantara, your interest shouldn't be in punk and metal music."
Daeng's band Jugra has put out split release albums (some on US label Winter Solace Productions) with national socialist bands from the US, Italy, Canada, and Germany – which shows Malay power's international connections and the blurring of national socialism's racial boundaries.
Daeng says: "National socialism is for all those who believe in … one race, one leader and one nation, not only Germans or Aryans."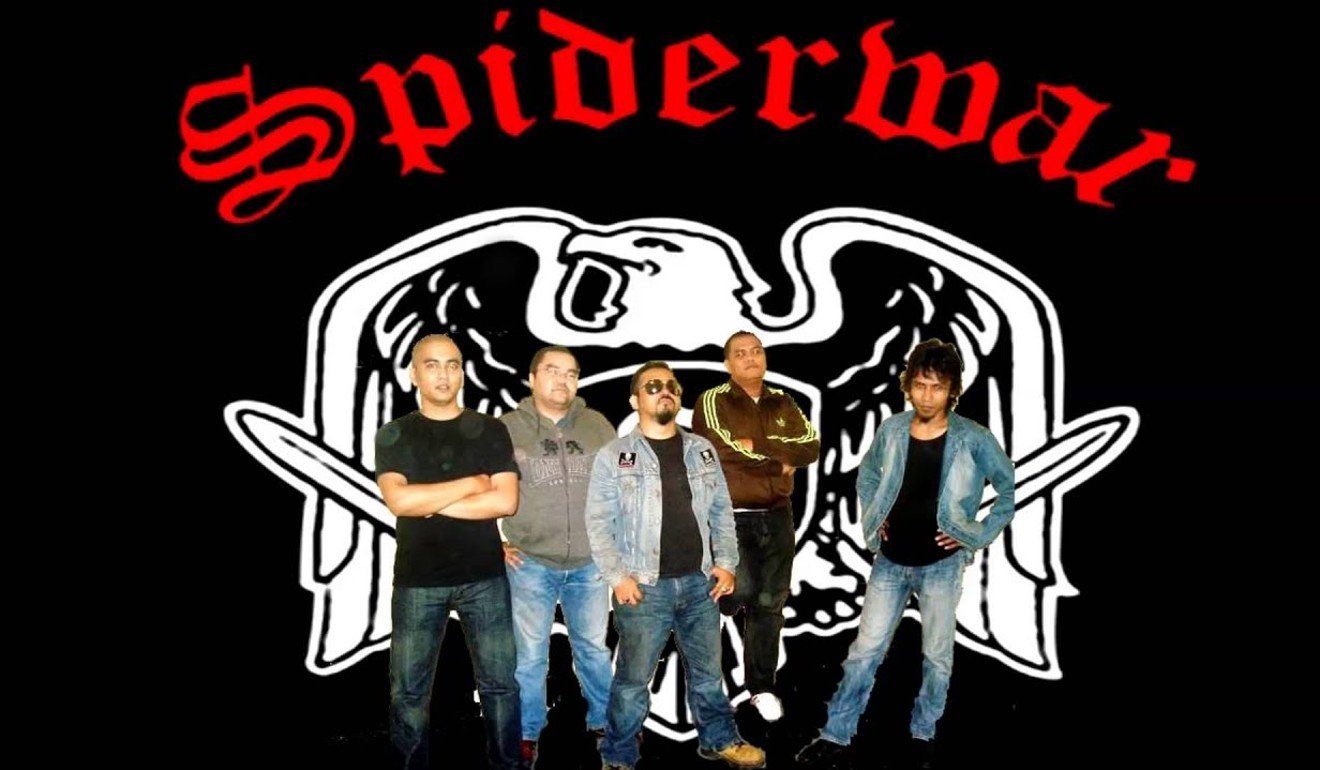 It might be expected that Malay power bands would be aligned with the views of the United Malays National Organisation (Umno), the biggest political party representing Malay interests, and with the National Front, or Barisan National (BN), coalition of which Umno is part. The BN held power in Malaysia continuously from its independence in 1957 until 2018.
However, Daeng says: "I hate Umno and BN. They are our sworn enemies and we will never align with them. These worthless parties only think of themselves while masquerading as Malay nationalists, but actually they are not."
SHARP supporter and Acid Rain bassist Kraes says Malaysian anti-fascists will continue their resistance against Malay power followers who have, on more than one occasion, violently attacked their concerts.
"They have raided gigs, such as during a bloody recent case in Melaka, when even a pregnant woman was involved. They have also assaulted some of our people while they were alone in southern Malaysian cities such as Melaka or Johor Baharu, where Malay power has its bases," he says.
"Think what you want, but these Malay Nazis are not harmless … they are a threat. Their ideas pollute the minds of young kids who look up to them as the wrong role models," he says.
Correction: An earlier version of this article incorrectly implied that Malaysian neo-Nazi bands play in venues such as Rumah Api and Live Fact in Kuala Lumpur, The Key in Melaka, The Wall in Batu Pahat, and a few others in the main cities in Sarawak and Sabah, in Malaysian Borneo.
This article appeared in the South China Morning Post print edition as: Underground movement takes a darker turn Heavy metal takes a darker turn in malaysia