India
Get more with myNEWS
A personalised news feed of stories that matter to you
Learn more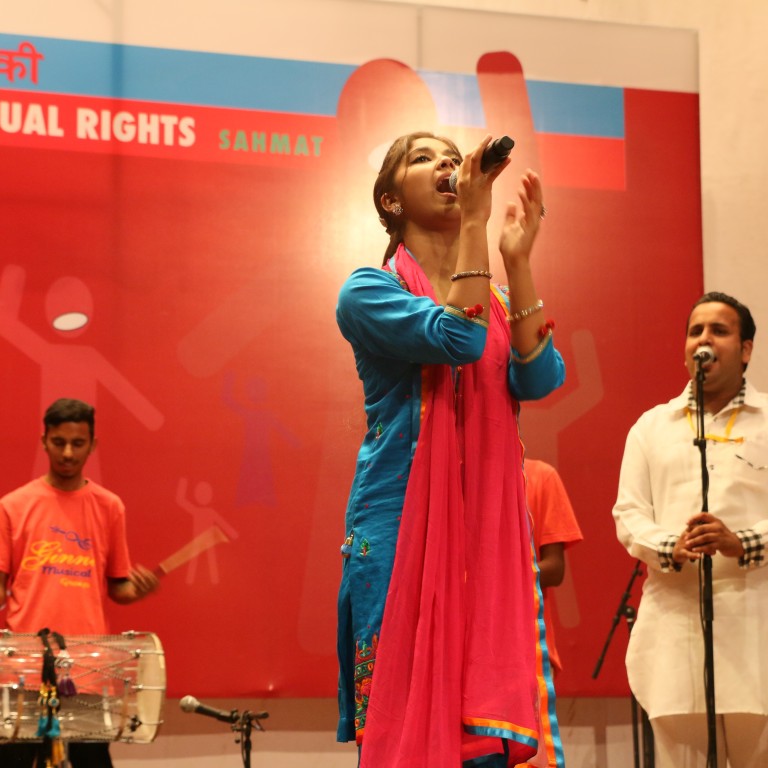 'The untouchable caste': Dalits in India stand up for their rights through song, and take pride in their identity
A new generation of Dalits – marginalised castes in India – is using music and art to assert themselves and call for an end to discrimination
Artists such as rapper Sumeet Samos sing of being no longer ashamed of who they are. They take inspiration from the framer of India's constitution, a Dalit
Indian rapper Sumeet Samos, who goes by the street name Da-Lit Boy, has just released a new song on YouTube.
In the video for Kichhi Koriki Ja (Keep Going Ahead), he strides through the parched countryside, spitting out bilingual lyrics in his own language, Odiya, and English.
"Here if you come from the untouchable, lower caste and margins of this society / You must learn to be self-reliant and stand on your feet / Otherwise there is no other way," he raps.
Samos is part of a new generation of Dalits in India who are going through a cultural reawakening and expressing a need for change. Speaking the language of assertion and human rights, they want an end to atrocities against Dalits and other marginalised people in India.
The term Dalit comes from a Sanskrit word meaning divided, broken or scattered, and denotes members of a caste regarded by ancient Hindu law as "untouchables". Officially known as Scheduled Castes, Dalits are from ethnic and socio-economic groups that have faced centuries of discrimination in all walks of life.
Since India achieved independence from British rule in 1947, the Dalits have enjoyed equal rights on paper – but the reality is very different. In recent years, there has been a worsening cycle of mob violence against them.
India is well known for its caste system, but not many associate the world's biggest democracy with what Dalits call an apartheid-style state. There are thought to be some 200 million Dalits in India, making up 16 per cent of the population, and some are determined to change the status quo.
The new movement has become especially vocal in the last five years, since Prime Minister Narendra Modi's Bharatiya Janata Party, made up of the upper castes, came to power. Despite laws protecting Dalits that include affirmative action programmes, and several states even electing Dalit chief ministers, only a very few manage to break out of the cycle of poverty and caste that they are born into.
When Samos calls himself Da-Lit Boy, however, he is expressing a sentiment felt by millions like him – a demographic no longer ashamed of who they are, instead finding pride in their identity.
Samos was born into a poor Dom (Dalit community) caste family in Koraput, a town on the border of the southeast Indian states of Orissa and Andhra Pradesh. But when he arrived in the supposedly liberal regional capital, Bhubaneswar, to go to secondary school, the divisions hit him hard. For the first time, Samos found himself being judged for his caste.
"As someone from the Dom caste, I spoke with a particular accent. Back home we lived in our own bastis [ghettos] and rarely interacted with upper castes. But here they noticed my dark complexion and accent, placing who I was," he explains.
After being accepted to Delhi's Jawaharlal Nehru University in 2012 to study Spanish, Samos began listening to hip-hop, in particular the work of US rapper Tupac Shakur. He began to use the genre to express his thoughts on the destructive effects of caste across university campuses and in society, recording songs and uploading them to YouTube.
In 2016, Rohith Vemula, a Dalit scholar at Hyderabad Central University, committed suicide, alleging institutional harassment by his own institution. Dalits on university campuses across India began to agitate for justice, and Samos' YouTube videos began receiving attention, regularly attracting more than 50,000 views.
Since then he has performed in Paris, Mauritius and at universities across the country. On and offstage, he dresses in funky, bright colours. "It's a form of assertion," he says. "I want to show that I am equal, despite my caste."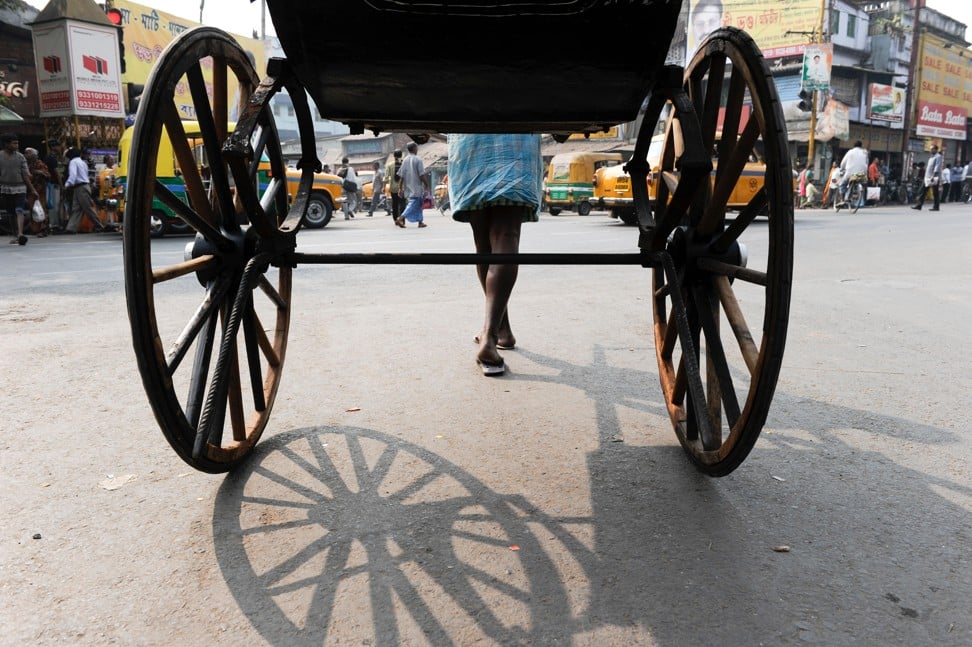 Samos is one of a new generation of Dalits involved in India's music industry that want to make a difference.
The Casteless Collective, a band based in the city of Chennai comprising more than a dozen mostly lower-caste members, made a big impact with their hit song Quota. It refers to the affirmative action provision in the Indian constitution that allows a quota of places for Dalits in universities and government.
"Your forefathers kept us oppressed for years / Isn't that why the quota is given to us? / Don't be so proud because you get all you want / Unlike our ancestors we won't remain calm," one lyric says.
The band hails from North Chennai, considered the southeastern city's poorest area, where many live in slums. It has a large Dalit and working-class population, and is the home of gaana, the musical genre that the band identifies with. Gaana features lively percussion and colloquial language laced with witty, and at times profound, observations.
A founding member, Tenma, who is known only by that name, has managed the band since its inception. Now 31, he began making music at an early age and studied at Point Blank Music School in London thanks to a scholarship and a high-interest loan from local moneylenders.
During his studies he began reading the works of prominent social reformers such as the late Dr Bhimrao Ramji Ambedkar, a renowned reformer and the architect of India's constitution. A Dalit himself, Ambedkar is venerated by many from his community for his commitment to dismantling the caste system. Tenma also studied the works of radical US civil rights activist Malcolm X.
"Art has become too apolitical due to commercialisation," Tenma says, "but it is a tool for asking questions of those in power. What is important is that you figure out your ideology."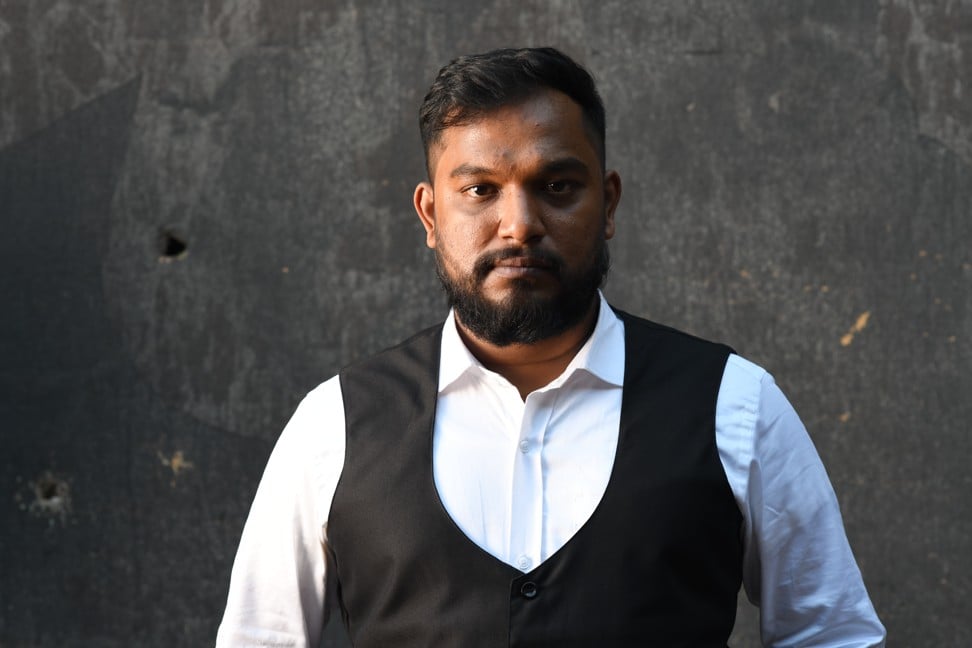 Tenma says The Casteless Collective's music is a way to spread a new consciousness regarding caste and social justice.
"Usually, sympathy is the defining feature when it comes to art that speaks of the marginalised. But we want to bring about empowerment," he says. "We need to bring the conversation to the masses. With enough resources and other artists doing their part, we can change things."
The Casteless Collective began performing two years ago at venues in Chennai and have released two albums. Members wear suits on stage, emulating Ambedkar, who while in office wore suits and was criticised for it by nationalists who claimed his attire would alienate the masses. The band is now planning to take their act national with a tour of India.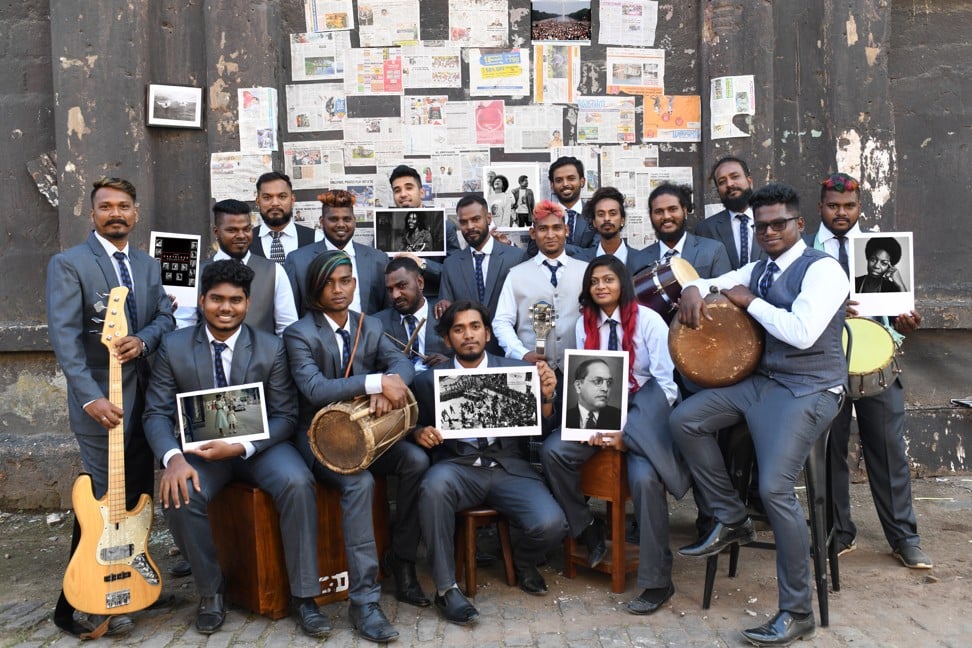 A similar call for change runs through the songs of Ginni Mahi, a Dalit singer from Punjab. Only 19 years old, Mahi emphasises empowerment in her music.
"An upper-caste friend once asked me my caste," she recalls. "When I told her I was a Chamar [a Dalit community], she told me she had heard Chamars were dangerous. That's how people view us: they associate the community with crime."
This was the inspiration behind her song Danger Chamar, which has been viewed four million times on YouTube and went viral on social media. It refers to the word used by many as a slur to describe her caste. In the song she turns the word "Chamar" around and uses it as a point of pride, to help reclaim it.
Her YouTube success led to an invitation to perform last year in Bonn, Germany, by German broadcaster Deutsche Welle. Dressed in Western clothes and looking slightly flustered, the young singer performed Fan Baba Sahib Di, a song dedicated to her Dalit inspiration – also Ambedkar.
"In this song we talk about the struggles he faced in his life," Mahi says. "I talk about myself and how I want to follow in Dr Ambedkar's footsteps."
Mahi particularly appreciates Ambedkar's emphasis on the importance of education for women. Last month she graduated with a Bachelor of Arts in music from her local college, and will continue with a postgraduate degree. She has just released a new album, "Folk Fusion", featuring seven songs based on traditional Punjabi folk music.
"Equality among human beings has been the message of all the prophets," Mahi says. "I look forward to a world where there is no sorrow, where no one is discriminated against and no one is afraid of anyone else."
Her father Rakesh quit his job as a travel agent to manage his daughter's career, and the singer collaborates with relatives and family friends on her music and lyrics.
"The guidance of elders helps me with the content of the songs," she says of their group effort, "while working with younger cousins keeps the music youthful."