Magic of Hayao Miyazaki on display in two Hong Kong exhibitions about Studio Ghibli's films
Selfie opportunities with life-size figures including Totoro, San from Princess Mononoke and a ghost from Spirited Away at show in Kowloon Bay
Watercolour sketches of scenes from 2013 Studio Ghibli film The Tale of Princess Kaguya the highlight of show in Tsim Sha Tsui
Two exhibitions about Japanese animated-film production house Studio Ghibli are on in Hong Kong this summer, offering visitors glimpses into the world of anime master Hayao Miyazaki.
On display are sketches, sculptures and installations of characters and scenes from Miyazaki classics such as My Neighbor Totoro (1988), Princess Mononoke (1997), Spirited Away (2001) and Howl's Moving Castle (2004).
Both exhibitions ride on the popularity of these animated features in China;
My Neighbor Totoro
was the first Studio Ghibli film to be given a cinematic release in China – in December 2018 – and
Spirited Away
, the second Ghibli film to go on general release there
, outperformed another animated film, Pixar's
Toy Story 4
(which was released on the same day in June), at the Chinese box office.
The bigger of the two shows, "The World of Studio Ghibli's Animation", which runs until November 3 at Portal 6311, Kowloon Bay, allows visitors to take selfies with life-size figures including a sleeping (and breathing) Totoro lying inside a leafy cave, San from Princess Mononoke and a ghost from Spirited Away.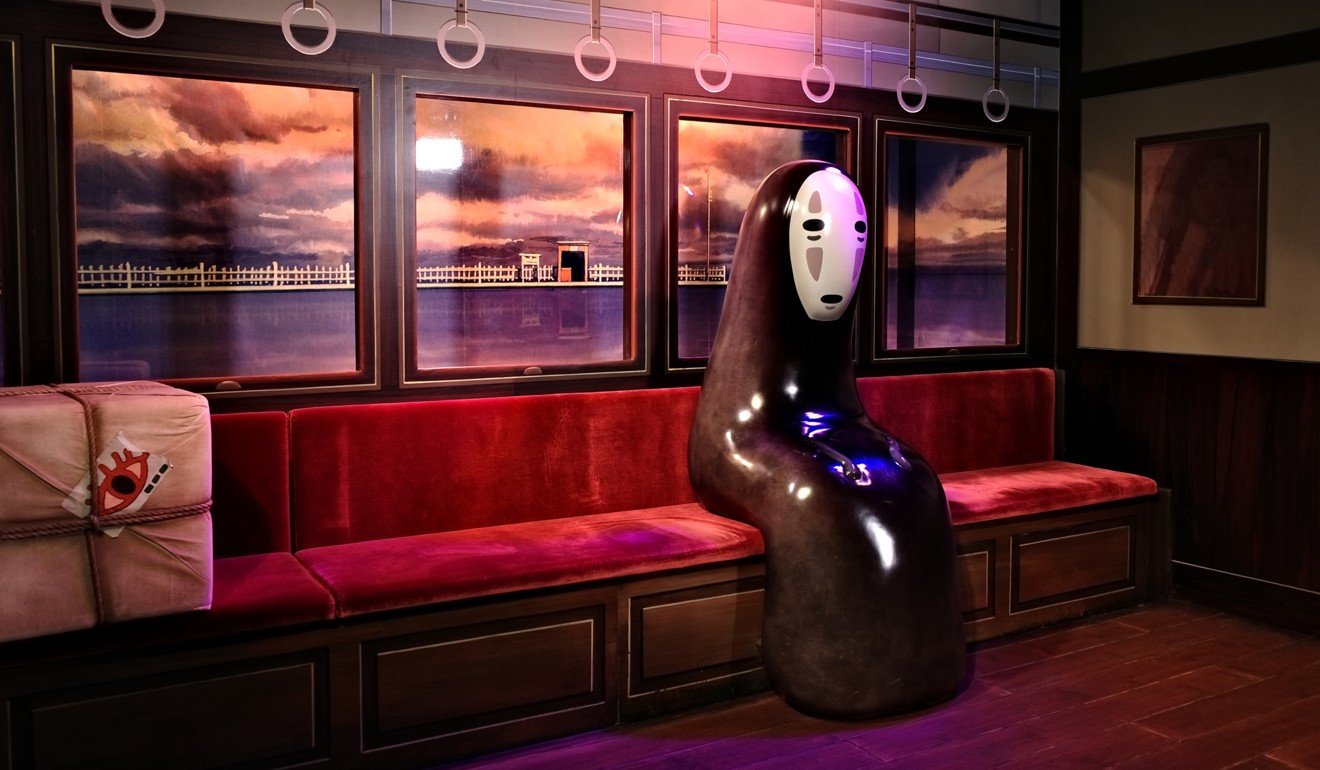 "The majority of the scenes have rich dynamic elements … and are drawn from works that everyone is most impressed with, such as Castle in the Sky and Spirited Away," says Studio Ghibli chairman Koji Hoshino.
The large-scale, three-dimensional installations come from the Ghibli Museum and have not left Japan since 2016, when they were shown in Taipei, Taiwan.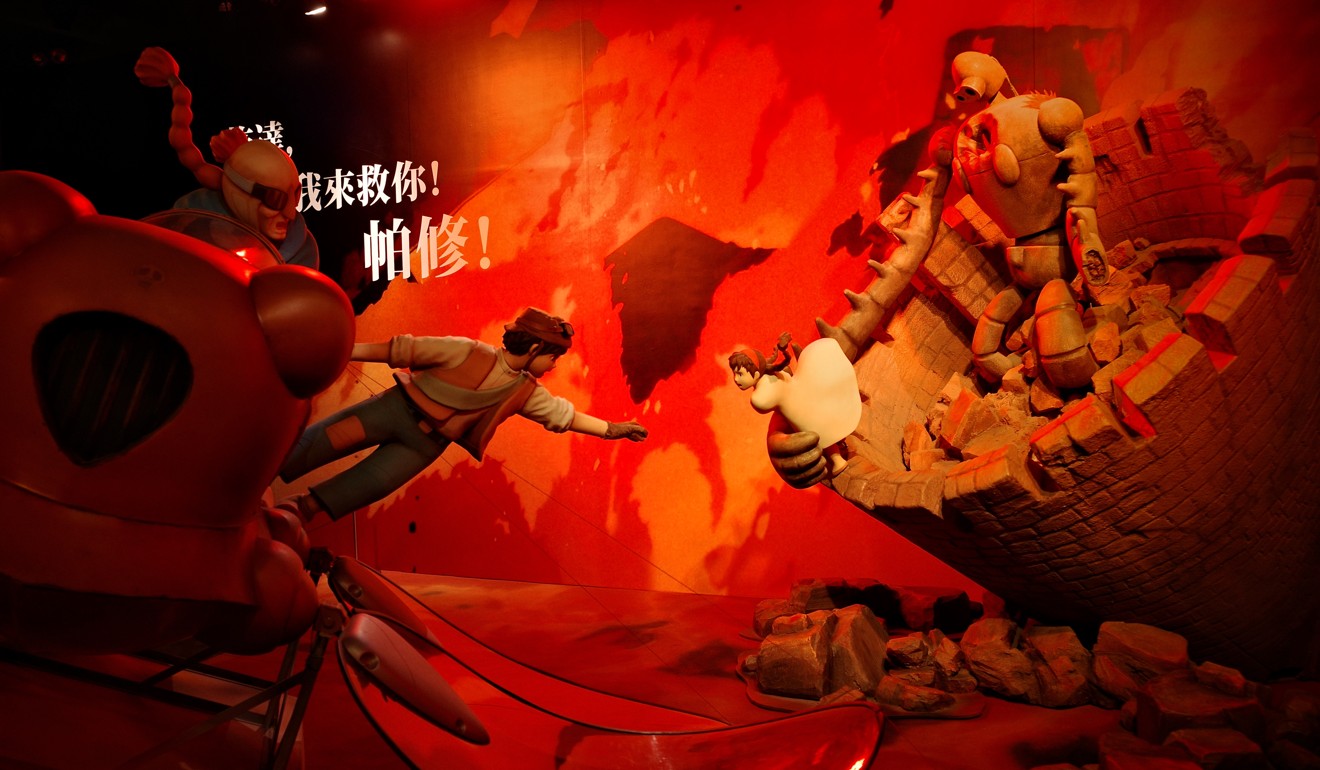 The biggest installation at the Hong Kong exhibition recreates the emotional scene from Castle in the Sky (1986) in which Pazu dramatically rescues Sheeta from a big fire caused by a giant Laputan robot. Another highlight is young witch Kiki (from 1989's Kiki's Delivery Service) flying on a broomstick with her black cat Jiji.
The show also features several mechanical installations that offer visitors a more immersive experience. The grotesque-looking castle from Howl's Moving Castle, for instance, actually wobbles and moves, as does Totoro's chubby white belly, which gently rises and falls as the creature rests in slumber.
Hoshino hopes visitors to the exhibition will take away with them something of the spirit of Ghibli films. "All Ghibli's films reflect the same theme – the importance of life. Life itself is a wonderful thing. Though life is harsh, we always have a simple little happiness," he says.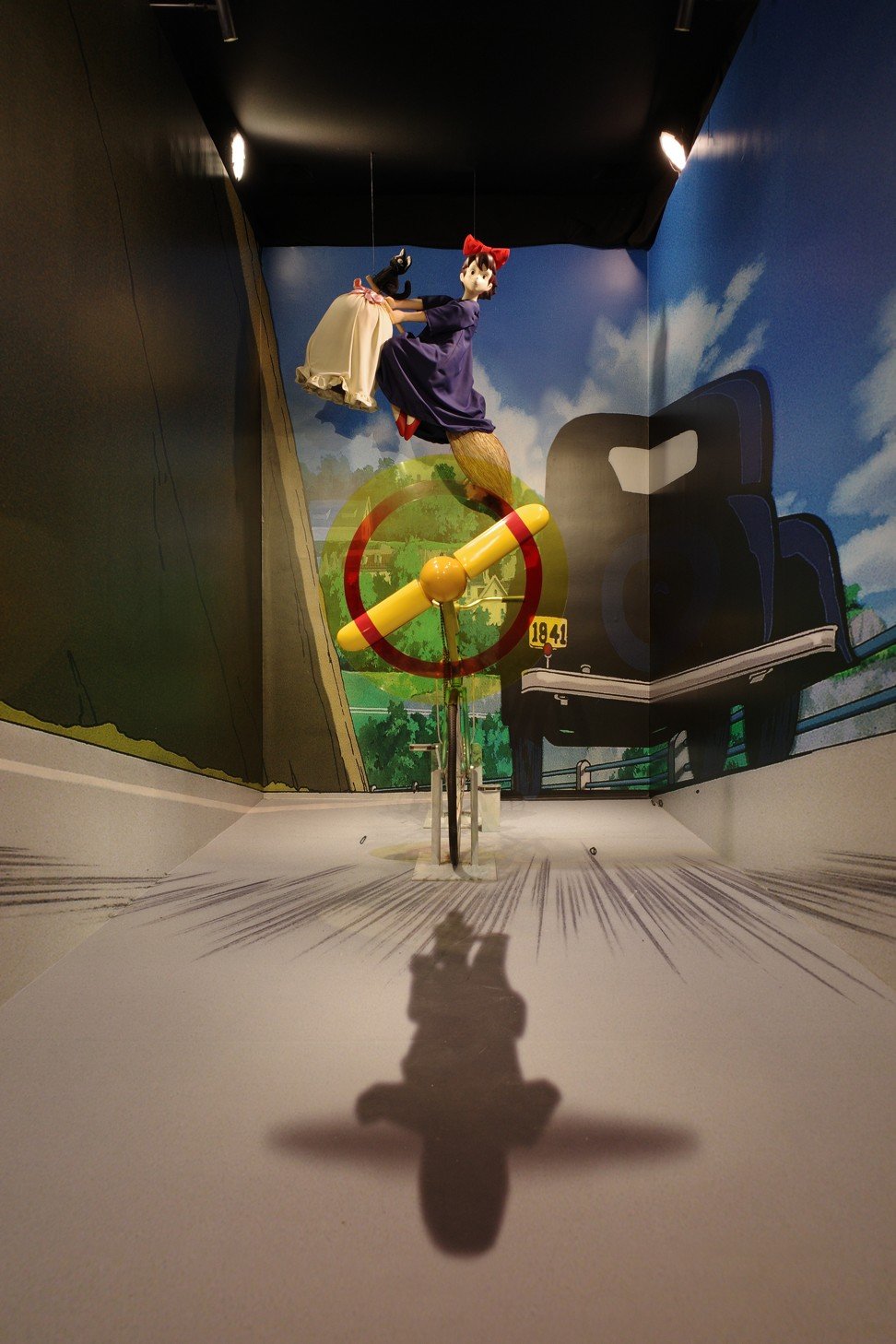 Ghibli Studio is considering taking the 3D exhibition to several cities in China.
Meanwhile, on display until August 31 at House 1881 in Tsim Sha Tsui are floral installations inspired by Miyazaki 's animations. There are also original manuscripts from The Tale of Princess Kaguya (2013), the last film directed by the late Isao Takahata and the Studio Ghibli production with the longest running time.
This is the first time the watercolour sketches have been shown outside Japan.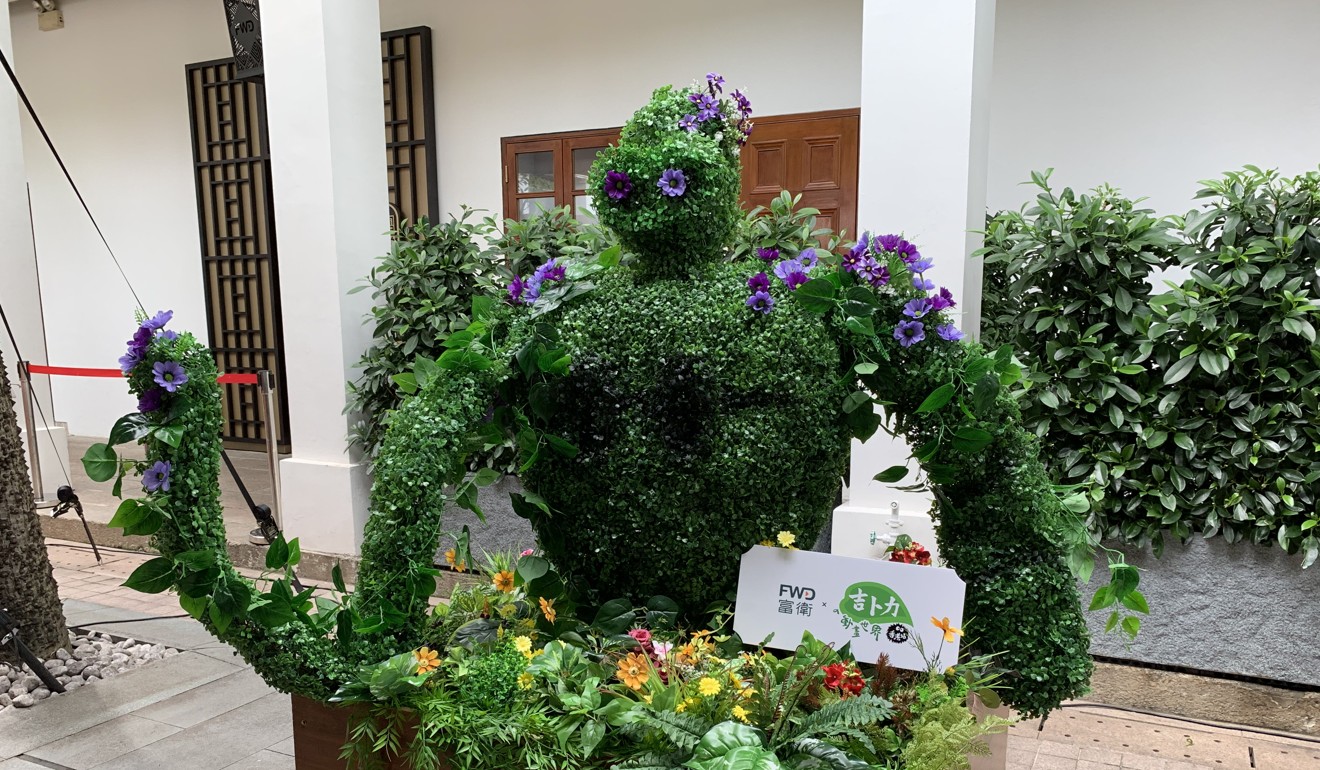 The World of Studio Ghibli's Animation, Portal 6311, 1/F, 18 Sheung Yuet Road, Kowloon Bay, 3 August to 3 November, 2019. Tickets: Students/minors HK$118-HK$148; adults HK$168-HK$208; family tickets (two adults, one child) HK$360-HK$450, each extra child HK$100 (free entry for children under three). Details at www.ghiblihk.com
Ghibli Experiental Zone, House 1881, 2A Canton Road, Tsim Sha Tsui, until 31 August. Free entry, but reservation required for exhibition of The Tale of Princess Kaguya manuscripts; only 50 places per day available. Email [email protected] (maximum of five places per email).
This article appeared in the South China Morning Post print edition as: Magic of anime master on display in two Studio Ghibli exhibitions