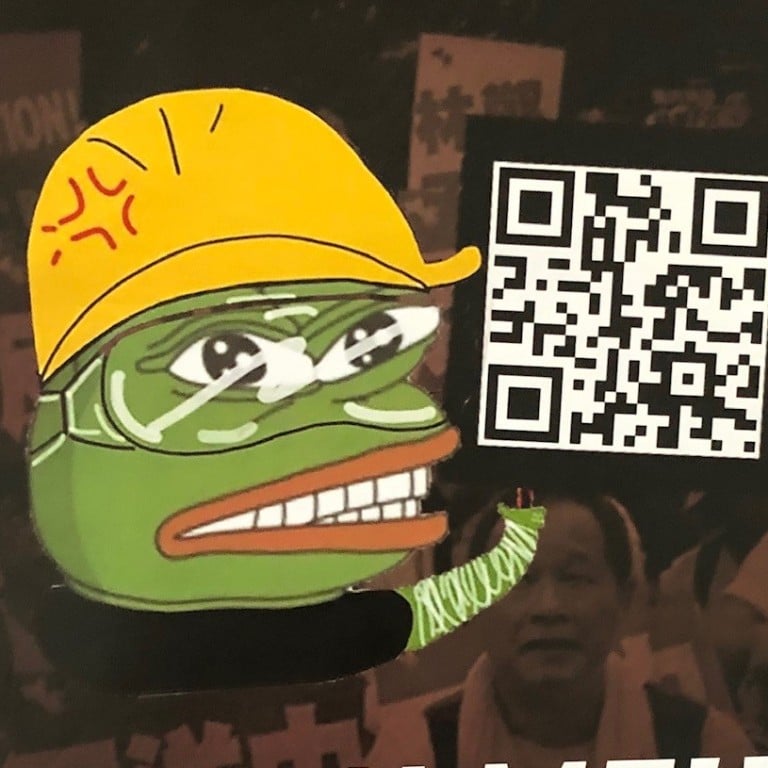 How Pepe the Frog became face of Hong Kong protests – despite cartoon being a symbol of hate in US
Smug cartoon frog has become a mascot of sorts for protesters during Hong Kong's ongoing summer of unrest
However, many Hongkongers don't realise the frog is actually a symbol of America's alt-right movement
In a sea of black-clad protesters wearing safety goggles and yellow hard hats, one face has emerged consistently since Hong Kong's summer of protests began.
His wardrobe is extensive and colourful, his face iconic, his presence strangely uplifting: he is Pepe, and he is a cartoon frog.
Even before the
June 9 anti-extradition march
, Pepe was a familiar figure among Hong Kong youths, thanks to a series of viral WhatsApp stickers depicting him in various forms: Pepe puts in overtime at the office, he reclines on a bed of pink clouds as if in a Katy Perry music video, he gives you the finger and even appears as a penis.
High art it is not, but his extensive range of micro-emotion stickers made him a delightful and expressive alternative to emojis.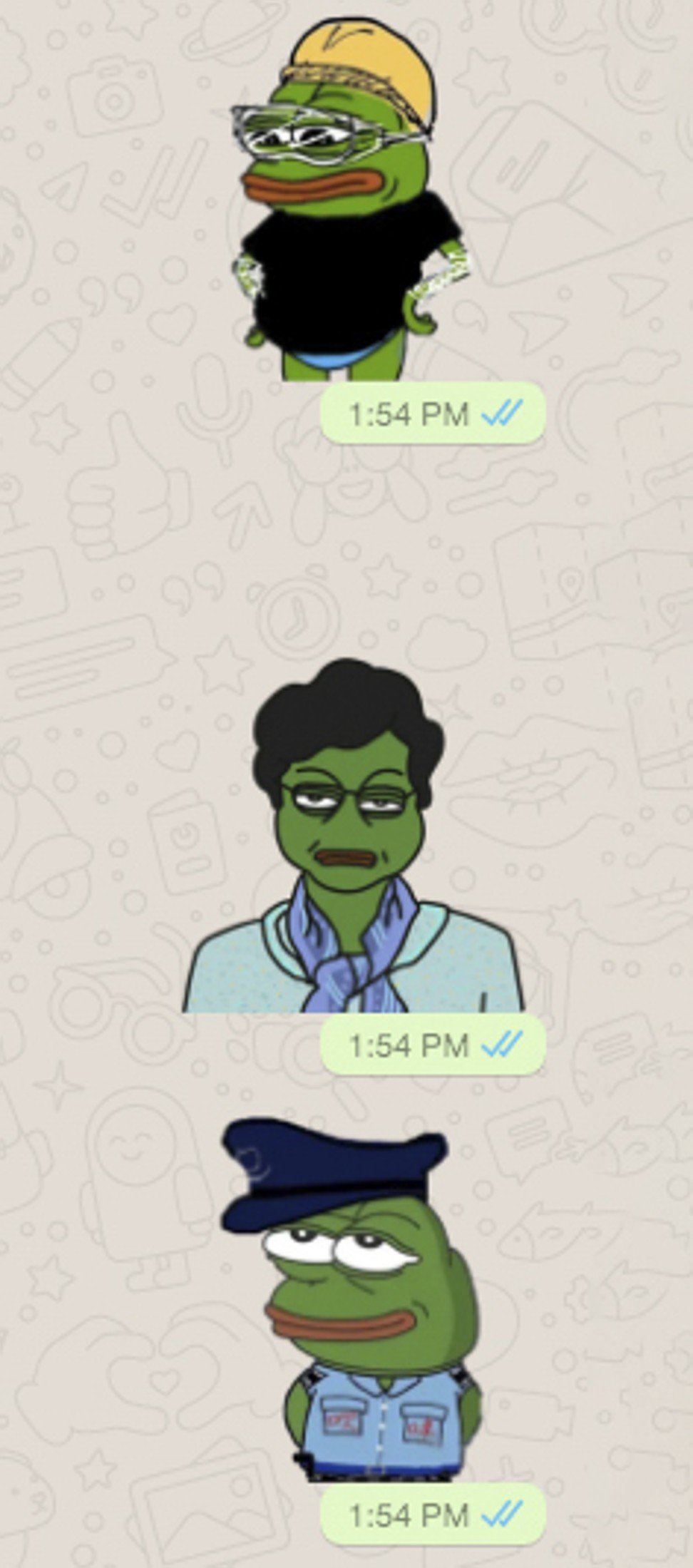 And as the pro-democracy movement heated up, so did the proliferation of Pepe stickers – he became a frontline protester, an intrepid reporter, an anti-riot police officer, even Chief Executive Carrie Lam Cheng Yuet-ngor.
It wasn't long before he was emblazoned on fliers inviting citizens to reclaim the district of
Yuen Long
, was being roughly sketched onto Post-its decorating the city's many "
Lennon Walls"
, and was stuck onto the backpacks of peaceful airport protesters, inviting tourists to scan a QR code that led to details of the
movement's five demands
.
What's most surprising about Pepe's appropriation is not that he ousted Hello Kitty or Winnie the Pooh to become the group's animated poster boy, but that just a few years ago the same thing happened in America – but in association with the alt-right movement.
Initially created in 2005 by artist
Matt Furie
, Pepe became a popular meme on MySpace and Tumblr before being co-opted by the self-proclaimed alt-right in the lead up to the 2016 US presidential election. As a result, he quickly became a symbol associated with the Trump campaign.
Pepe was so indelibly linked with white supremacy and anti-Semitism that Hillary Clinton's campaign website publicly denounced the frog as a symbol of intolerance.
Because of this unsolicited association,
Furie "killed" Pepe
in a comic depicting his funeral. In at least two instances, Furie has taken legal action against companies that profited from the use of Pepe's image in far-right propaganda.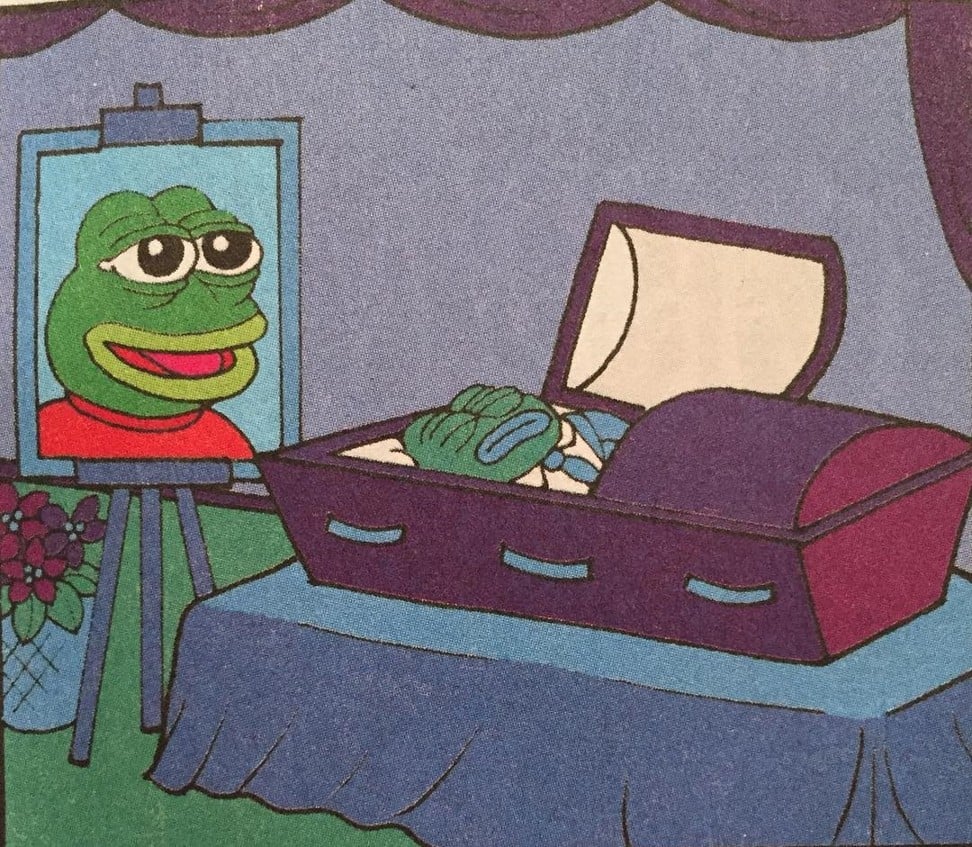 Few protesters in Hong Kong seem to know of the alt-right association – and those who do, don't care. On popular local messaging board lihkg.com, one user noted that an American tourist inquired as to the amphibian's ubiquity at the airport during Monday's
mass sit-in
.
"Why [are there] so many Pepe frogs around here … what's the significance? You know, in the US, it means something different," they wrote.
"It has nothing to do with the far-right ideology in the [States]. It just looks funny and captures the hearts of so many youngsters. It is a symbol of youth participation in this movement."
In a Reddit thread titled "Take Back Pepe!", one user wrote, "In Hong Kong Pepe, is not at all associated with Trump … The original artist didn't want Pepe to be used like that", before sharing a link to download a full suite of anti-extradition bill Pepe stickers.
One member disagreed: "It's much better to abandon the character for this movement because of the western connotations," the post reads.
"Many Westerners who are pro-democracy and liberal democratic voters will find the image offensive as it has already been officially declared a hate speech icon by many hate-group trackers in the US. Leave it and find a better icon with no baggage; Pepe has a lot of baggage the movement doesn't need."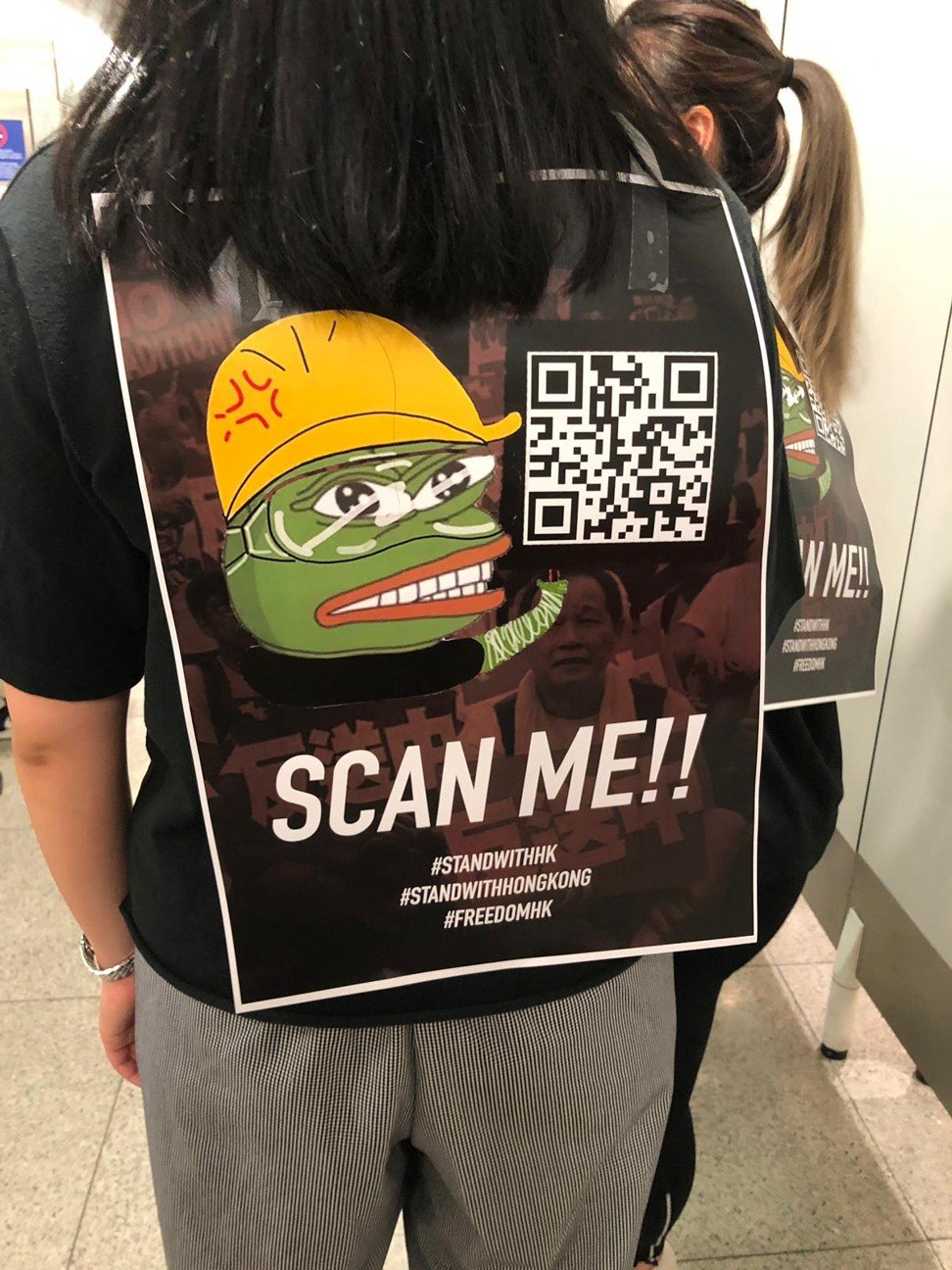 To Hongkonger Paper Chu, who has participated peacefully in protests and marches since June 9, Pepe is the perfect ideological ambassador of the movement. Her affinity for the frog came about even before the first march.
"I originally liked him for his irreverence, which feels very in sync with the attitude of the Hong Kong people. But having him as a part of the anti-extradition movement, as the face of it, feels appropriate.
"What has characterised this movement and been its greatest success is that everyone has been able to contribute in the manner that best suits them, whether it is strategy, skills or finances. What is 'be water'?" she questions, referring to the famous saying of late martial arts star Bruce Lee,
which has become the clarion call of young protesters
.
"Water is fluid, can take many shapes, and it's not easy to grasp or capture – those are its unique attributes. The various forms that Pepe is able to take is also quite representative of this."
While she wasn't aware of his association with the alt-right movement in America, she applauds his "reincarnation" as a local hero. "I congratulate him on becoming a Hongkonger," she says.
This article appeared in the South China Morning Post print edition as: Alt-right cartoon frog now a face of city's protests