Art
Get more with myNEWS
A personalised news feed of stories that matter to you
Learn more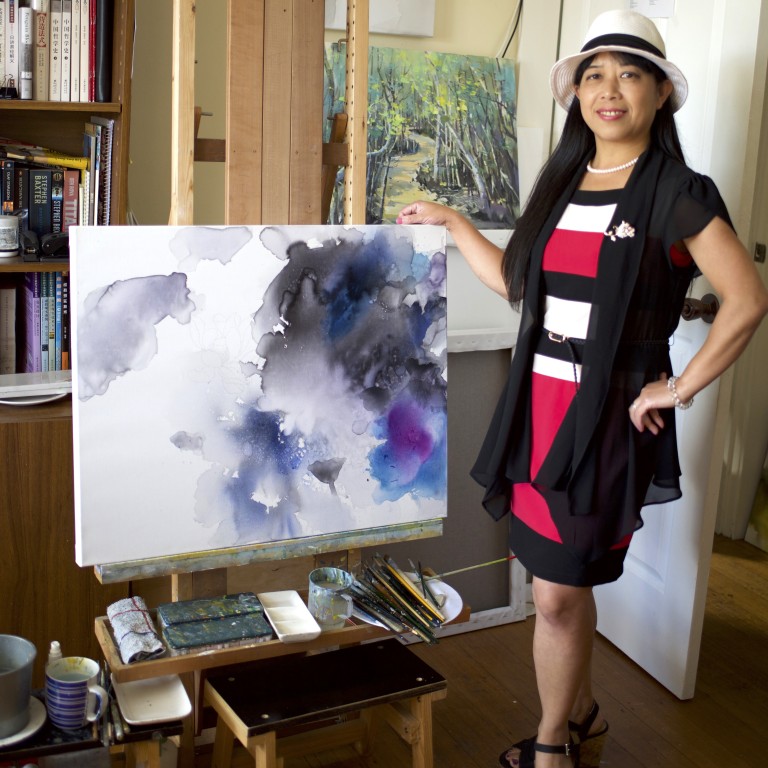 Three Chinese artists inspired by beauty of Tasmania on why they chose self-exile on Australian island
A number of Chinese artists have fallen in love with Tasmania and moved to the Australian island to paint
Jane Qing Yang, Shanshan Ai and Chen Ping talk about Tasmania's natural beauty and how it inspires them
Diminutive, with expressive, smiling eyes, Jane Qing Yang is standing outside a picket-fenced cottage, as brightly and imaginatively garbed as one of the paintings hanging in her home.
Alongside her is her husband, Donald Yue Dong, who has not only been her strongest promoter since they settled in Launceston, the second biggest city in the Australian state of Tasmania, in 2015, but is also her translator.
Despite her success as an artist in Tasmania, Qing has not picked up the language, even if she can translate the essence of the island's soul onto a canvas.
In their home, which doubles as a gallery, the walls are hung with pictures large and small, still lifes and local northern Tasmanian scenes – the wetlands and estuary of the Tamar River in Launceston, the Cataract Gorge, bucolic heritage towns such as Deloraine, boats in the harbour at Beauty Point, rocks at Binalong Bay, and lichen on the forest floor in the Meander Forest.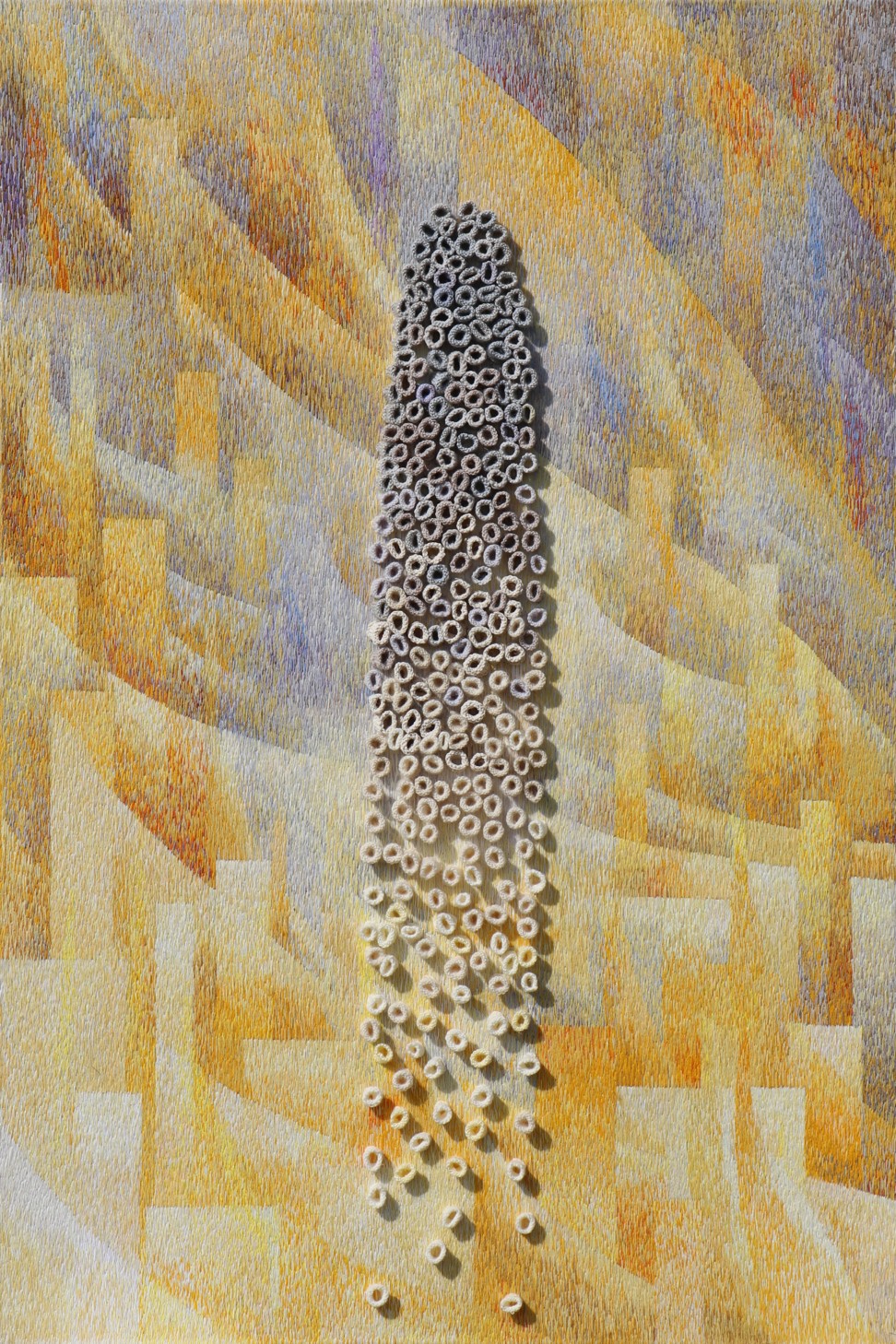 There are also many evocatively named, more abstract watercolours and acrylics of the natural world in both Tasmania and China – Blue Wren in Conversation, Resonating With Nature, Lotuses Dancing, Meditation and Fragrance of Morning.
Since moving to Launceston (after Yue, formerly a lecturer at Shanghai's University of Engineering Science, completed a master's degree in information technology at the Queensland University of Technology in Brisbane, Qing has had major solo exhibitions and lives on the income she makes from her art.
She is not a newcomer to painting. After graduating from the Shandong University in eastern China in 1996, the 49-year-old taught fine arts and design at Donghua University in Shanghai, and won several printmaking awards.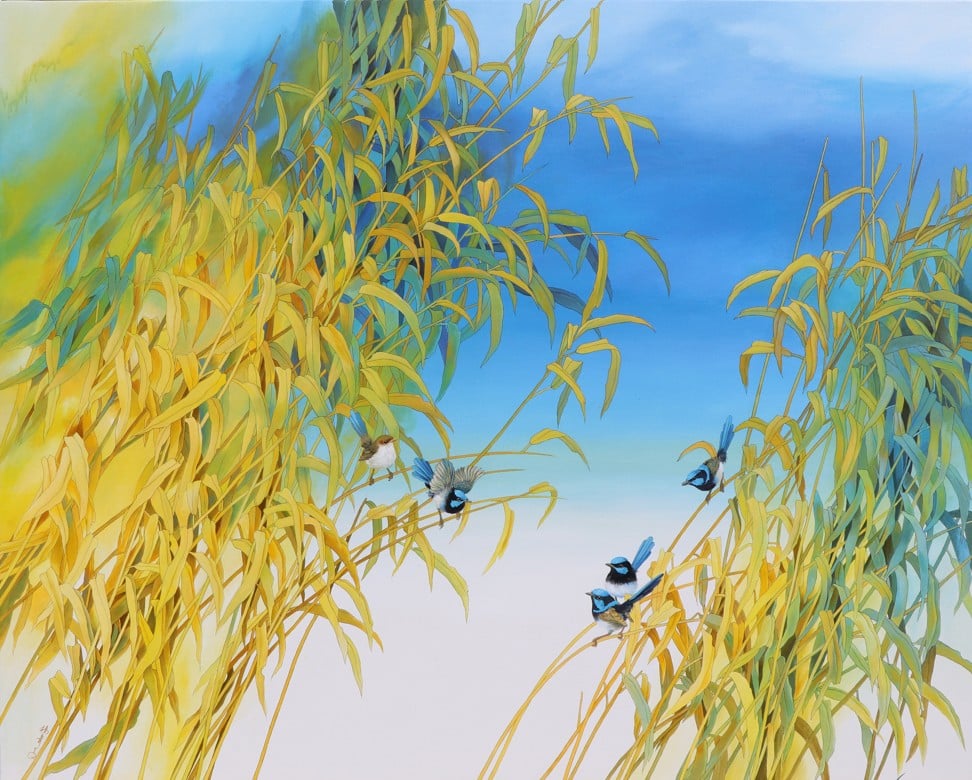 Today, she describes her work as a unique fusion of traditional Chinese and Western techniques, profoundly influenced by Tasmania.
"My style is very simplistic – pure and clean – with very bright colours," she says. "I combine watercolours and acrylics, so it echoes Chinese ink painting, but is not the same.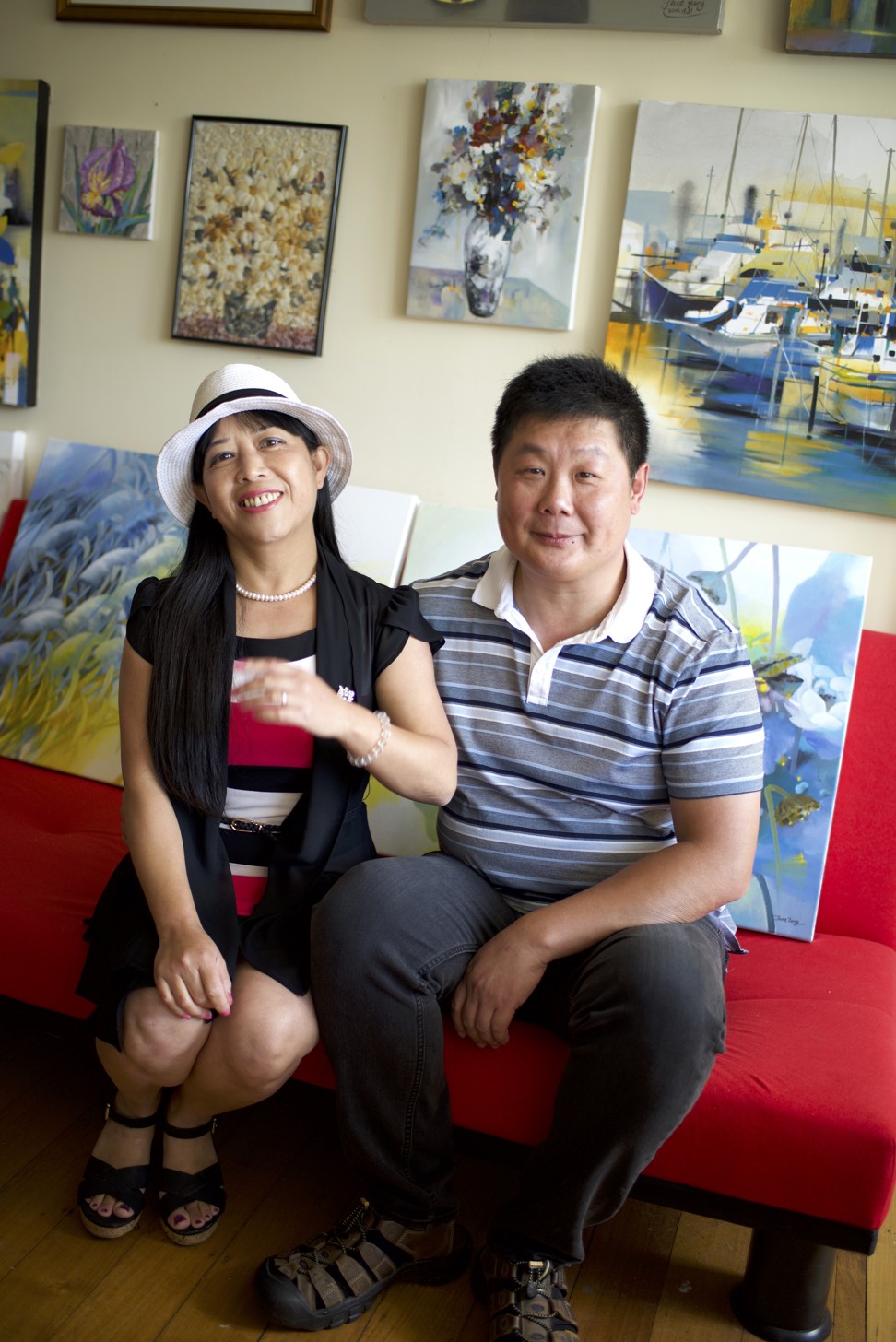 "I like the traditional Chinese method but I want to incorporate more Impressionist Western ways to move the viewer, by transmitting the emotion." (Ironically, she realises the Impressionists were strongly influenced by Asian art, though Japanese, not Chinese.)
A Van Gogh aficionado, she draws on the richness and expressiveness of his work and the dreamy intensity of his colours, but is influenced even more by the colours of her new island home.
"The colour, the clear water and blue sky, the beautiful natural parks, the wild forest and beaches, are the main sources of inspiration for my landscape paintings," she says. "Birds too."
The dazzling blue crowned fairy wren, Tasmanian native hens, the azure kingfisher and red-breasted scarlet robin feature in many works.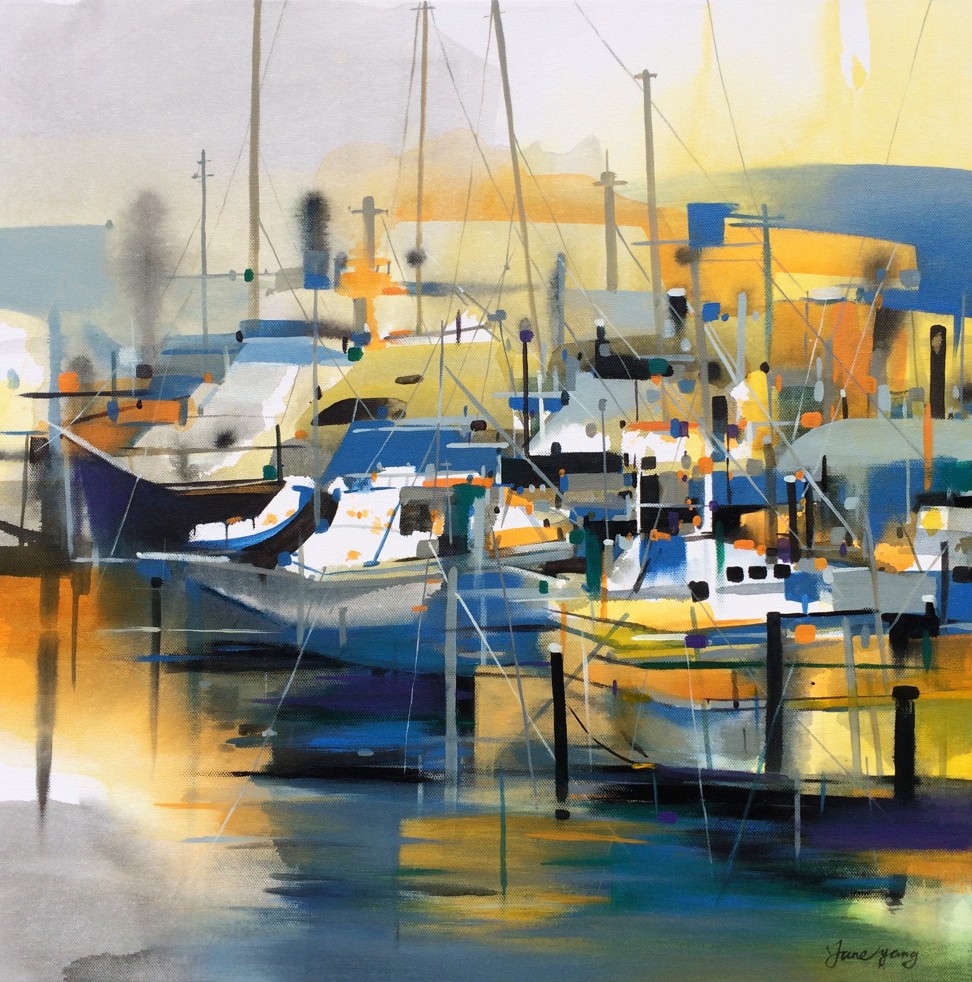 Whereas writers might turn over a new leaf when they move countries, for painters it's apparently more like starting with a clean slate – or canvas.
There is a community of exiled Chinese artists in Tasmania, some of whom who have flowered by immersing themselves in the island's nature.
In Tasmania's capital, Hobart, Shanshan Ai, a former art editor at Beijing Evening News, is preparing for an upcoming exhibition.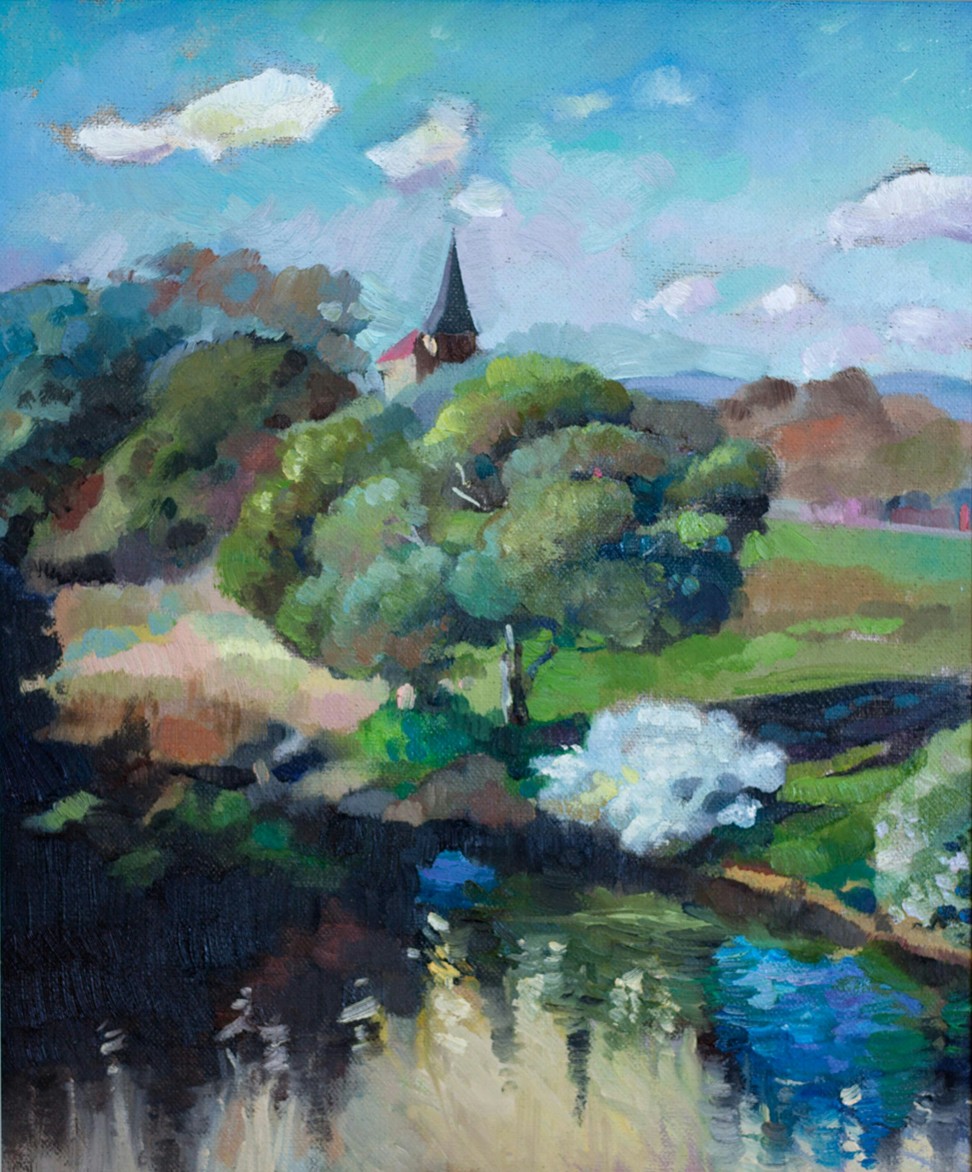 Her paintings, mostly bright, watercolour streetscapes of Hobart and its nature filled suburbs, reflect her delight at having found a "second home" after several years of feeling far from home.
Now in her late 30s and the daughter of an artist, she says painting is in her DNA but it is only by exiling herself that her calling has found full expression using the palette of Tasmanian colours.
Her love affair with the island began when she was leafing through a tourism magazine in Beijing in 2014, after a decade at the newspaper.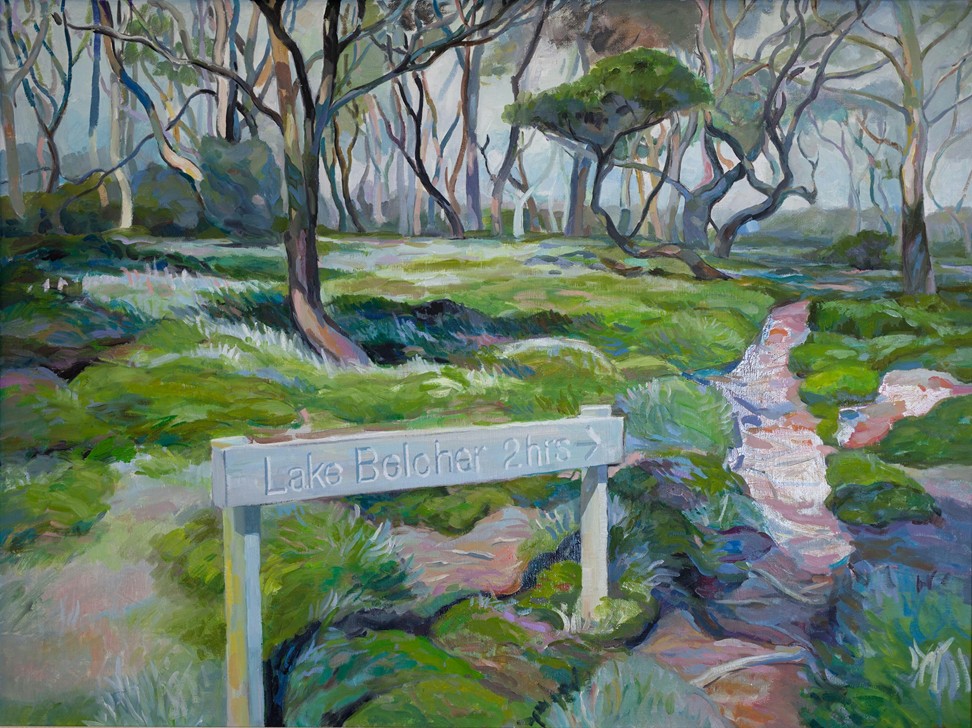 "I turned and told my colleague that I must go to this place," she recalls. "He thought I was joking. It's difficult for a Chinese woman of my age to decide to up and leave – from my mum, my friends, and a job that I loved. But I knew it's what I really wanted to do."
Ai made the move by enrolling in a master of fine arts degree at the University of Tasmania's School of Creative Arts, then quit her job.
Upon arriving, she found the island's mix of watery, wild, pastoral and colonial scenery way beyond her imaginings.
"Tasmania has the most pure colour and clarity," she says. "I can see the true colour of nature here."
That, she adds, has been her biggest spur to grow as a landscape artist. Her works are regularly exhibited at venues such as the Henry Jones Art Hotel and the Salamanca Arts Centre, both in Hobart.
From paintings such as the scarlet-skied Port Arthur to the mountains and trees in Rays of Evening Light, it is the island's World Heritage-listed natural scenery that inspires her the most and echoes her past.
"I grew up with a strong love of nature … I was fed up with the big city life of Beijing," she says. "Tasmania is a nature lovers' paradise, with 19 national parks and hundreds of islands. That said, the weather here is very similar to home, with four distinct seasons."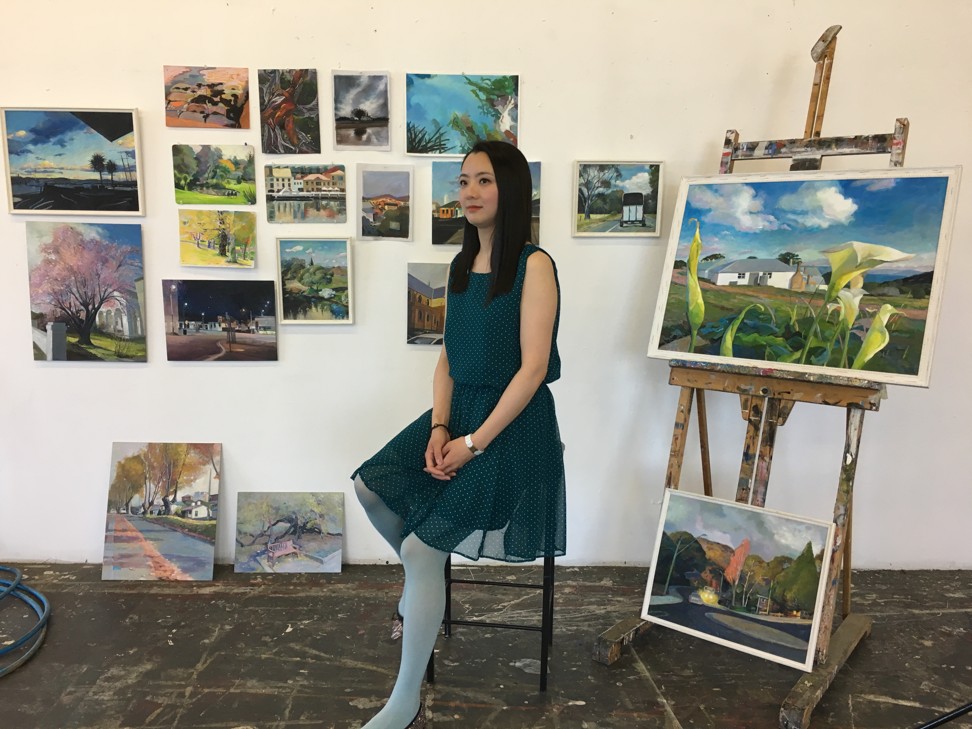 As she continues to evolve as an artist, Ai is researching the beguiling colours of Tasmania's landscape.
One gallery recently heralded her as "A Chinese-Australian artist whose work exists between two cultures and societies", and her life in Tasmania "an example of the common aspiration of human beings to find beauty within diversity".
She says her father – who died when she was 11 – left her with two invaluable life lessons: to learn English and to paint.
Ai is following in his footsteps by slowly realising her dream of becoming a successful artist. Even if she is taking a very different path, she feels her "fate" is in Hobart.
"Some of my friends still think I'm crazy for quitting everything, but I now know I made the right choice, and want to encourage others to be brave enough to pursue their dreams," she says.
Among other Chinese artists have found a connection in Tasmania are Guangdong-born Chen Ping, whose oil painting, in bold brush strokes, of Chinese tin miners in Tasmania in the 1870s was an official gift to Chinese President Xi Jinping during his 2014 visit to the island.
With his oil and ink paintings on display in galleries from Hobart to New York, and hundreds of solo and group exhibitions Australia-wide – as well as in China and Hong Kong – under his belt, the 56-year-old has been the recipient of several Arts Tasmania grants.
In the 25 years he has lived in Tasmania, the purity of the landscapes have become his inspiration.
"China is an ancient place that has been polluted and eroded over time, while Tasmania's preserved nature allows people to connect with their spirituality," he says.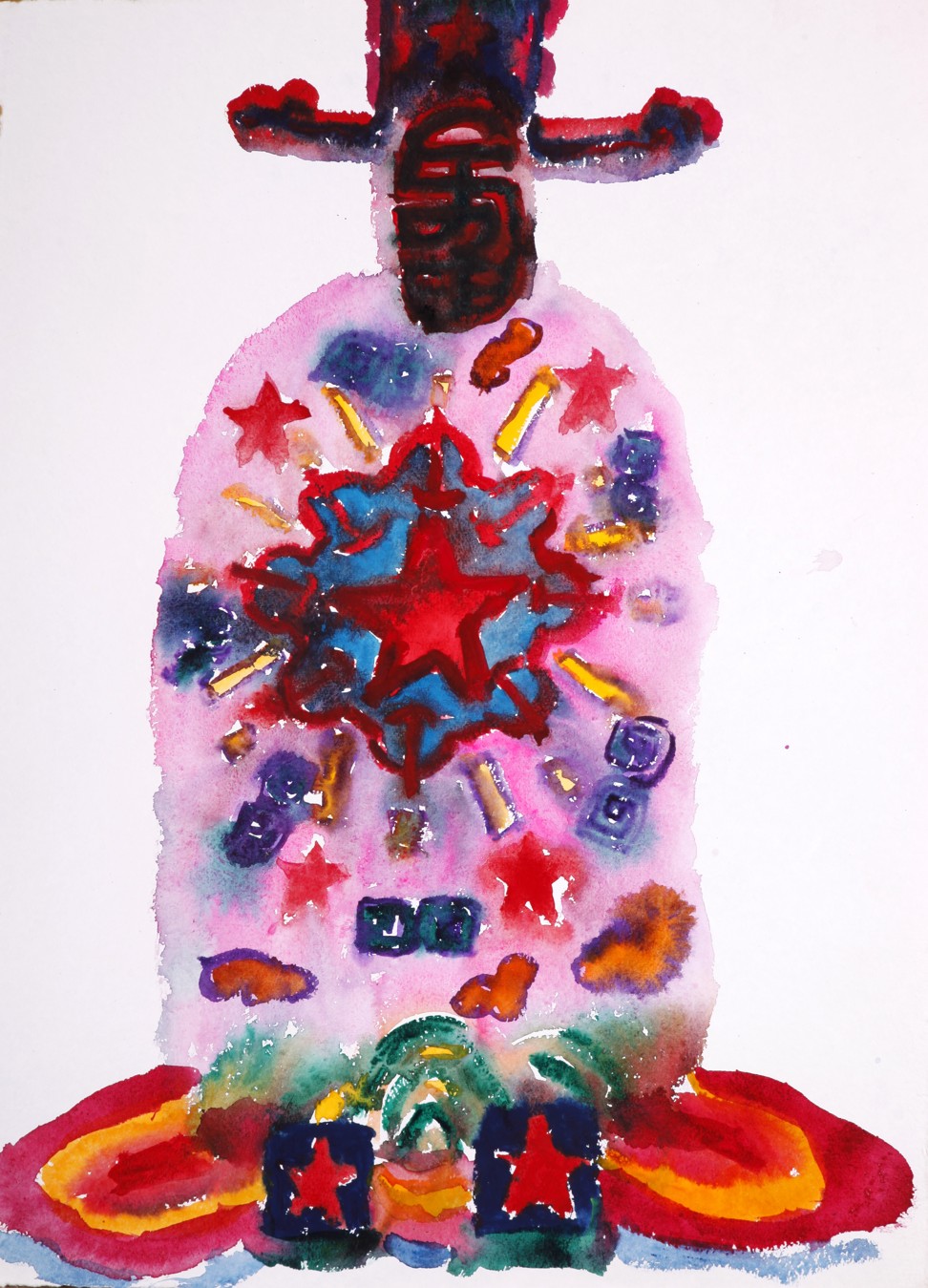 Chen talks of the Chinese classic text Shan Hai Jing. "Written two to three thousand years ago, it describes the world replete with unseen mountains, oceans and animals," he says.
Instead of merely romanticising those scenes, he feels he's living them in Tasmania.
"Most of the time I am alone in the mountains, experiencing untouched landscapes – old-growth forests, mountain lakes and rivers, and wild animals including Tasmanian devils and wombats.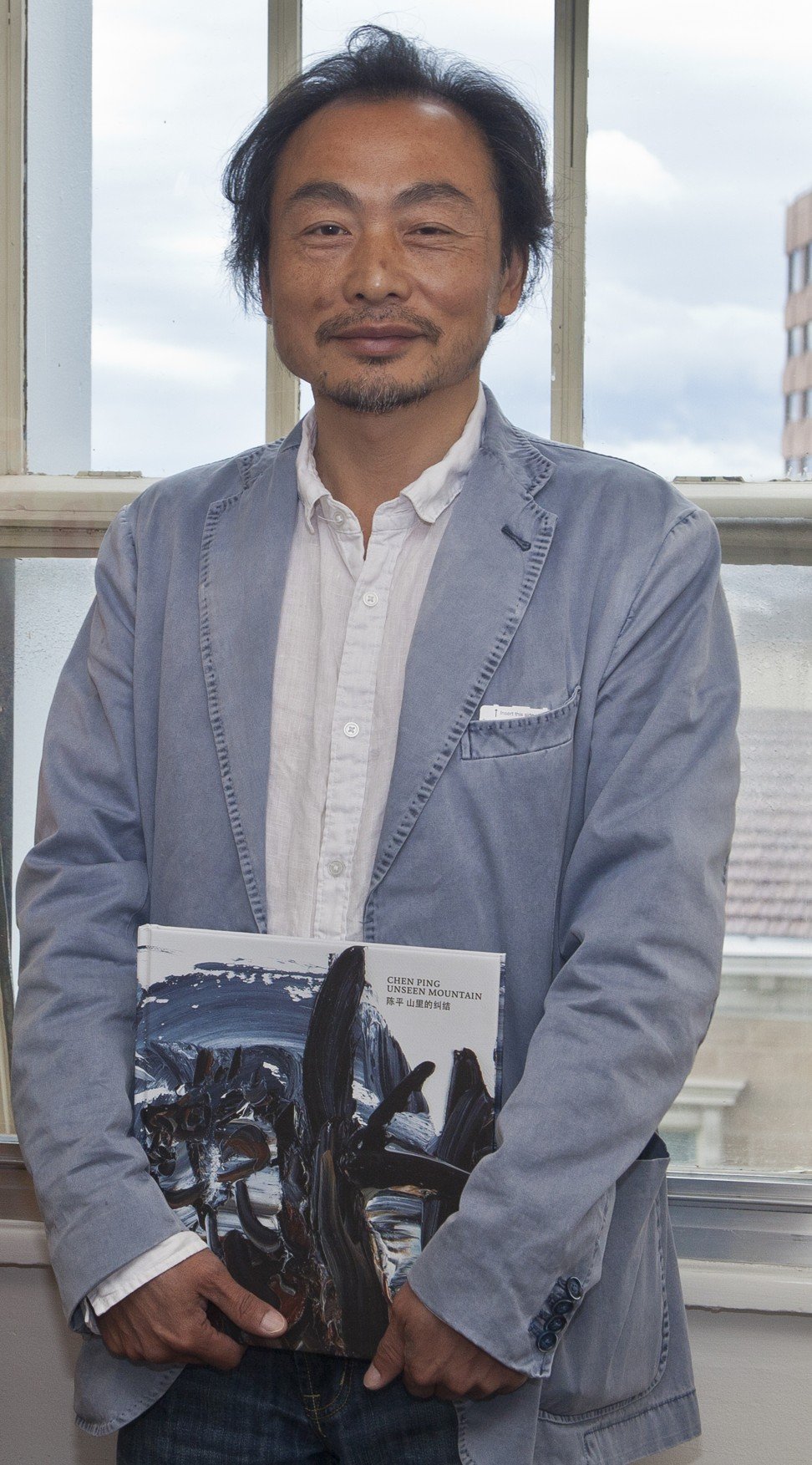 "Thinking about the relationships between humans and nature, it makes me wonder how the primitive Chinese would react to the raw beauty of Tasmania, which could well have existed many thousands of years ago."
A lot of his more recent work consists of bright pastel pieces, depicting heads and figures, composed of a multitude of signs and symbols, with enigmatic titles: Long Life, Emolument, Fortune, and Green Light, Red Flowers. Some seem to criticise materialistic Chinese culture, while others sing the praise of Tasmanian flora and fauna.
Like Chen, Chinese artists in Tasmania appear to be realising themselves by crossing cultures while returning to their roots.