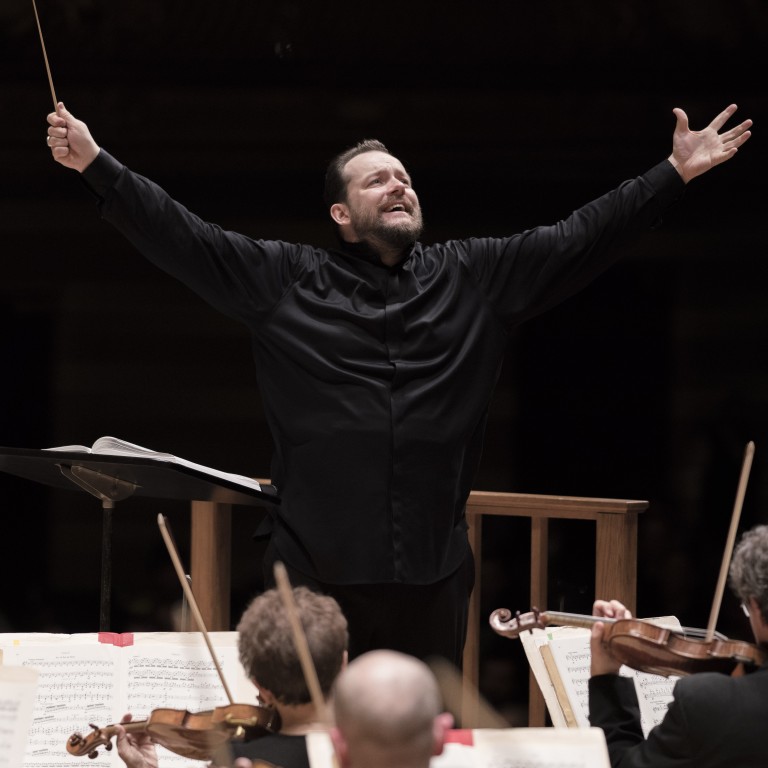 Boston Symphony Orchestra music director Andris Nelsons on his love of Wagner, putting music in context and its mystical quality
Seeing a Wagner opera when he was five made Latvian Andris Nelsons want to be a conductor. At 41, he is music director of two of the world's leading orchestras
He talks about trying to 'catch the spirit' of a piece, how music 'reflects what we feel, what we fear', and the Boston players' 'beautiful and rich sound'
Andris Nelsons started dreaming about becoming a conductor at the age of five, when he saw a performance of Richard Wagner's opera Tannhauser in his home city of Riga, in Latvia.
By the time he was 25, Nelsons' dream had come true. After being mentored by notable Latvian conductor
Mariss Jansons
, he was hired as the principal conductor of the Latvian National Opera Orchestra in 2003.
Nelsons, who now holds the position of music director of the Boston Symphony Orchestra (BSO). has been described by the British newspaper The Guardian as "one of the most exciting and sought-after conductors working today". He is noted for the vigour and youthful vitality he brings to his interpretations – he's 41 and in a profession that usually favours those a decade or so older.
In parallel with his job at the BSO, Nelsons is also the kapellmeister (a title which roughly translates as "music master") of the
Leipzig Gewandhaus Orchestra
in Germany.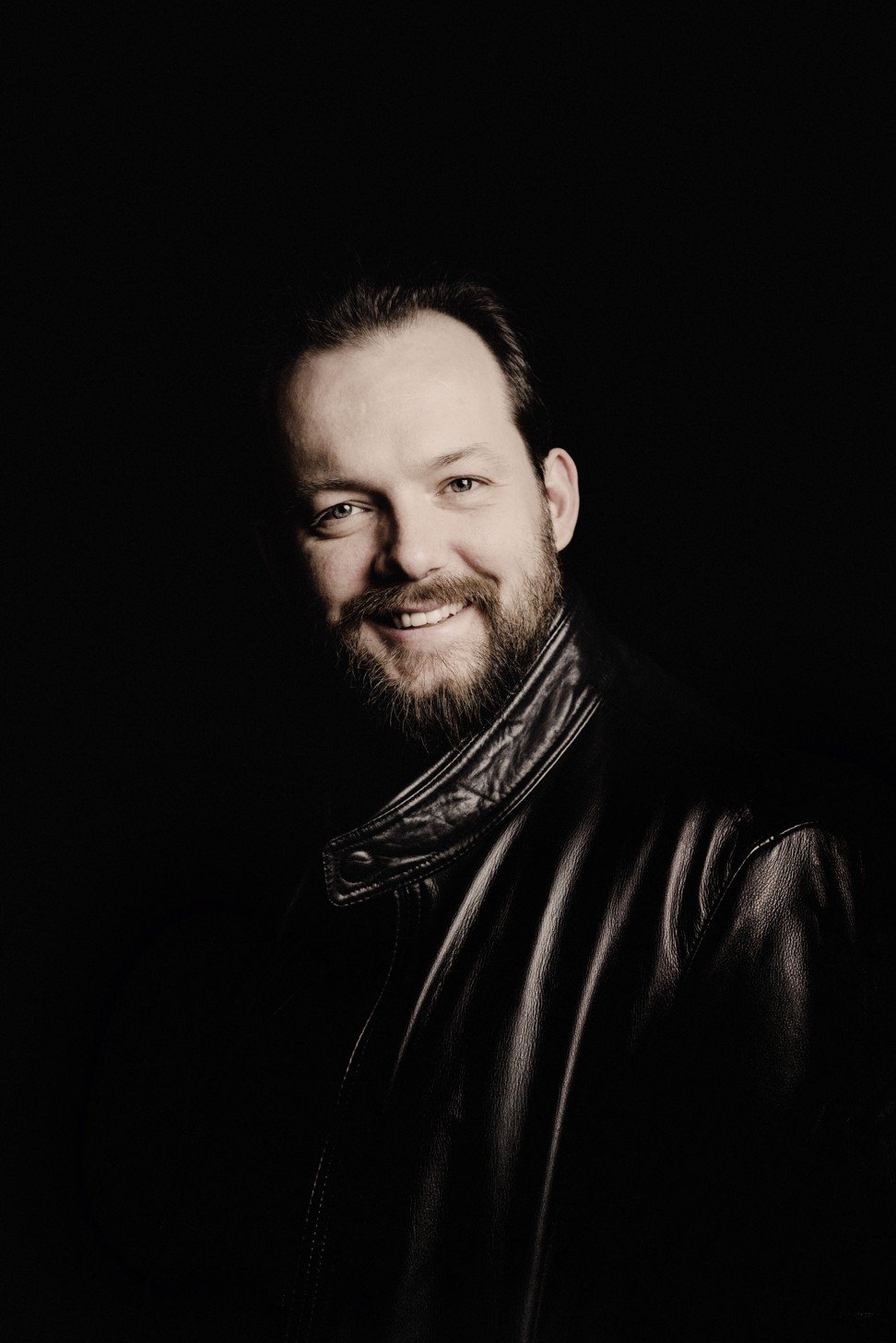 Nelsons began his musical career as a trumpet player in the Latvian National Opera Orchestra, and says working as an orchestral musician has helped his career as a conductor. Conducting is a discipline in itself, and not all conductors have the experience of playing in an orchestra to draw on.
It's not essential for a conductor, but it certainly has some benefits, he says.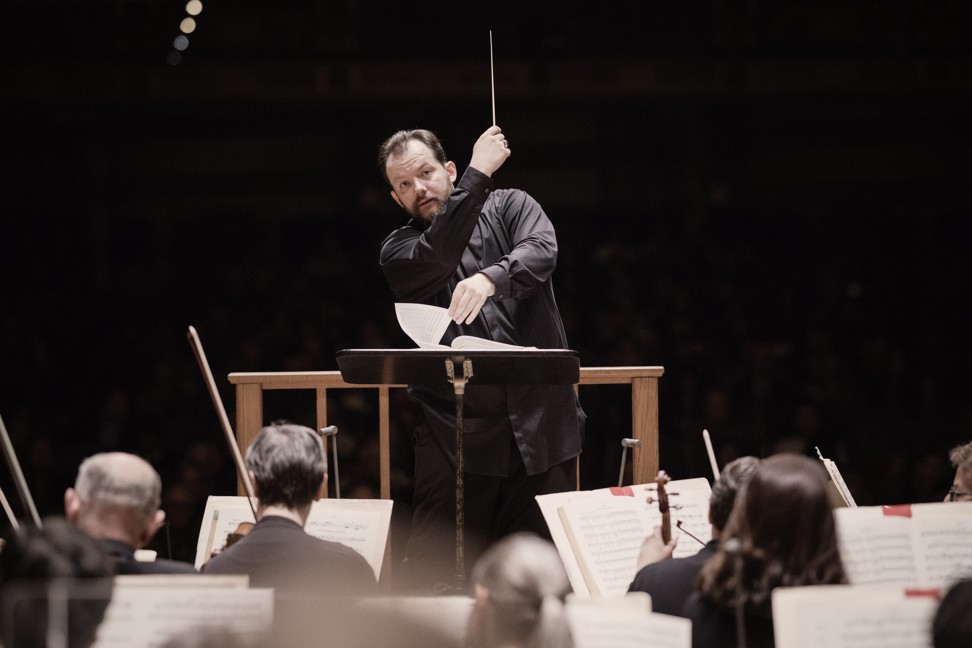 "Playing trumpet in the orchestra was one of the biggest learning experiences for me as a conductor. I have been lucky that I had the opportunity to play, and I do think it's so important to try and be involved in the playing," he tells the Post.
"You gain a lot of understanding by playing the works, and you also get an insight into the psychology of musicians. You can learn some wonderful things from your colleagues in the orchestra, and you also find out what kind of mistakes might occur. You make mistakes yourself and learn from them. Having that knowledge helps you deal with issues when they arise in an orchestra," Nelsons says.
"But the simple fact that you have played as part of an
orchestra
doesn't guarantee that you can be a conductor," he adds. "There are so many things that you need to learn to be a conductor."
Nelsons is known for his skill at conducting Romantic and Classical repertoires. Although he admits that this is the music he loves, Nelsons says that his repertoire is far wider.
"My experience with Tannhauser when I was five has led to an enduring love of Wagner's music – you could say I became almost obsessed with it with it. He is certainly one of my favourite composers," he says. "My heart very much belongs to Romantic and Classical music – to Brahms, Wagner, Mahler and Strauss – and, of course, to big Slavonic music like Shostakovich."
"But after years of studying and experiencing different programmes and new compositions, the repertoire I conduct [ …] goes from Bach right up to contemporary music," he says.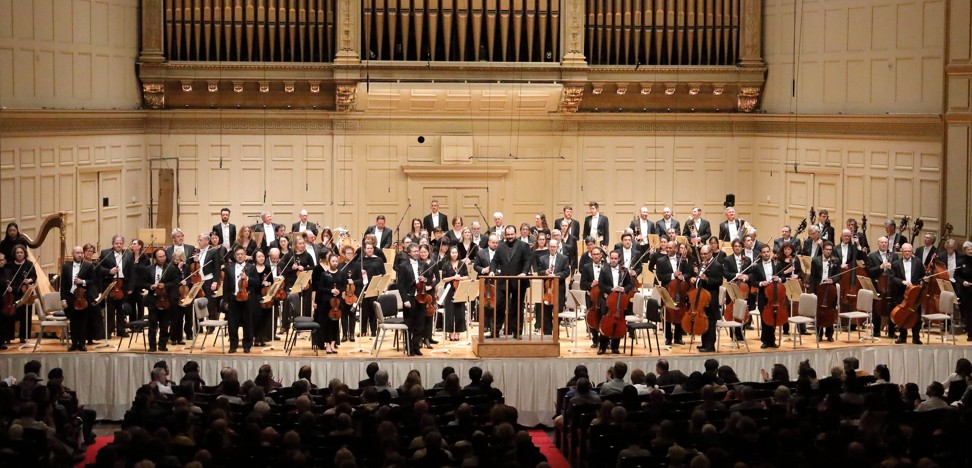 Nelsons adopts a musicologist's approach to the works that he conducts – he studies the period that they were written in, and investigates the political and social conditions that informed the composer's work.
He also tries to find out what the composers were feeling when they wrote their scores. Some conductors feel that the meaning of the work lies entirely within the written score, and regard this kind of research as an unnecessary distraction.
"Curiosity set me off down that path," he says. "I think it's important to understand the composer's intentions as deeply as possible. Whether you play Beethoven's symphonies or a contemporary piece, you want to read as much as possible about what was happening in the world at that time, in their personal life, in the politics that surrounded them. Such things influenced their artistic vision and their musical character," he says.
"Although everything is in the score, it is not enough just to conduct the notes of the music," he says. "You need to investigate and analyse and find out what is behind the notes. That way, you can try to catch the spirit of the piece, and the spirit of the time."
"The more you know, the better prepared you are. Such knowledge helps you to develop your own vision – with that knowledge you gain a deeper experience of the music. It becomes a deeper experience than just playing the notes," he says.
Music
is part of the world, not something sequestered away to be experienced in isolation, Nelsons says. "Music is part of our being – it reflects all the dramatic, exciting, wonderful and terrible moments of our lives.
"It reflects what we feel, and what we fear, and what agitates us. Even more than any of the other art forms, music is part of the world. Music, as Wagner said, is an art form that goes beyond the intellect. We can't explain how music is affecting us, but we can feel it. It has a mystical quality to it," he says.