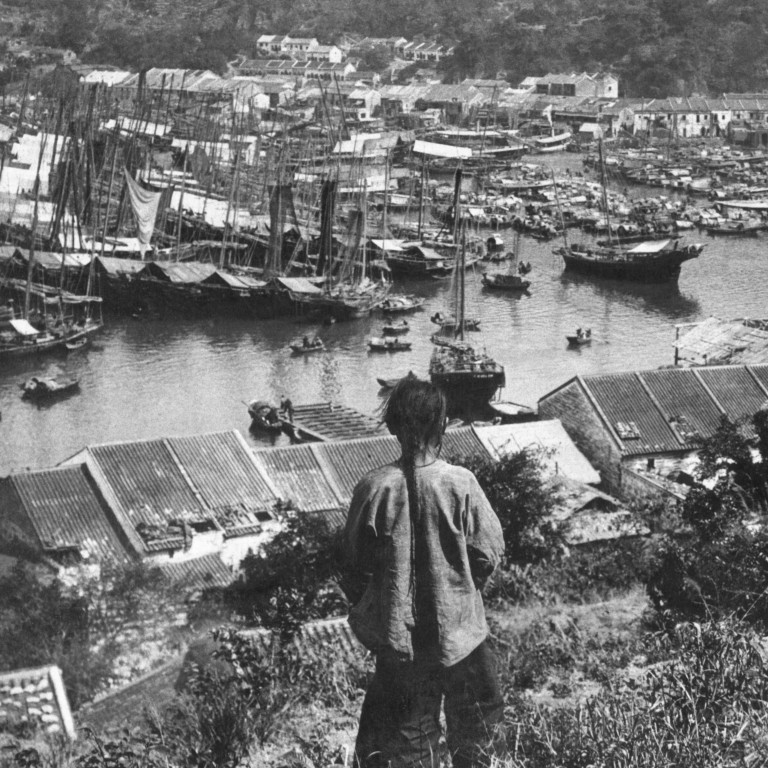 Old photos of Hong Kong's harbours show city's vibrant maritime life since the 1890s
David Bellis, administrator of the website and Facebook page Gwulo, tells the stories behind the vintage photos in his new book
From Chinese women who cleaned and painted the sides of ships to the coal stokers who fuelled the ship's boilers, it's a glimpse of a forgotten past
It's 1911 and six men are posing for a photograph. Their collarless shirts are buttoned to the neck, and one's high-waisted trousers are held up by braces. Another wears a pinstriped waistcoat, while two standing at the back are in T-shirts. All have close-cropped, British Army-issue haircuts.
The sign at their feet indicates they are at Mount Davis, on Hong Kong Island, and would have been building a battery and emplacements to house five 9.2-inch (233.7mm) anti-ship guns. In the foreground are six sturdy pith helmets to keep the sun at bay. Look a little closer, and a seated man in uniform has a puppy on his lap.
"These powerful guns could fire a 170kg [27 stone] shell over 26km [16 miles]," writes David Bellis in his latest book, Old Hong Kong Photos and The Tales They Tell, Volume 3.
This volume is full of "harboury" photos, as he calls them, including maritime scenes of crews and cleaners; two submarines in a naval dry dock where China's People's Liberation Army barracks in Central stand today; Aberdeen harbour sampans; dragon boat races; leisure boats of a genteel age; and swimming parties.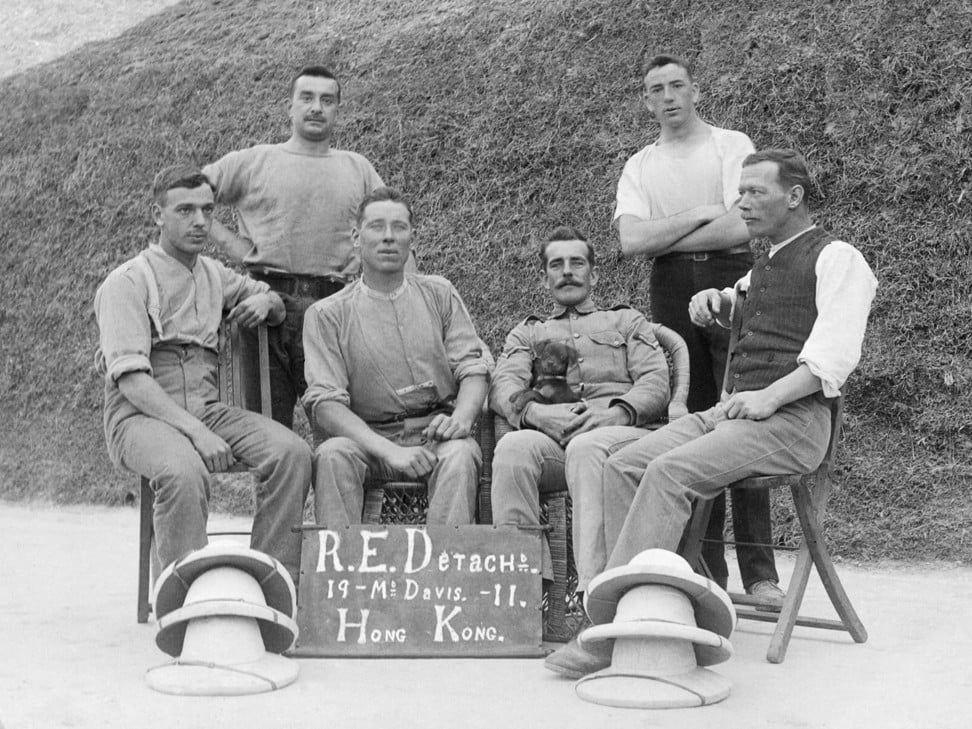 Now back to the men at Mount Davis. The photograph was possibly taken to celebrate that their work on the gun emplacements is complete. In a way, it's an ordinary shot. The men were not famous, and this was not a landmark political moment, but Bellis specialises in taking a closer look "with his magnifying glass and flippers" to see beneath the story.
In his new book, with the maritime theme, he is also focusing on the people, trying to dig a little deeper into what their lives would have been.
There's also a pragmatic reason why Bellis' Hong Kong images are not the "biggies". Many of his historic photographs are sourced and bought from eBay. This January, he says, was an eBay month for this father of two teenage daughters.
"So I have my budget to spend, and … see what's coming up of interest and put in a bid," he says. Unfortunately, Hong Kong photographs are popular and so prices go up, but "one of the things about writing odd little stories about things is you get to choose some unpopular pictures, and they're nice and cheap, so that's good".
Bellis is the founder of popular Hong Kong history website gwulo.com, which has been going for about 10 years. He manages what currently stands at 38,000 pages and 23,000 photographs with input from him and his subscribers. The website has previously won him a South China Morning Post Spirit of Hong Kong award for services to heritage.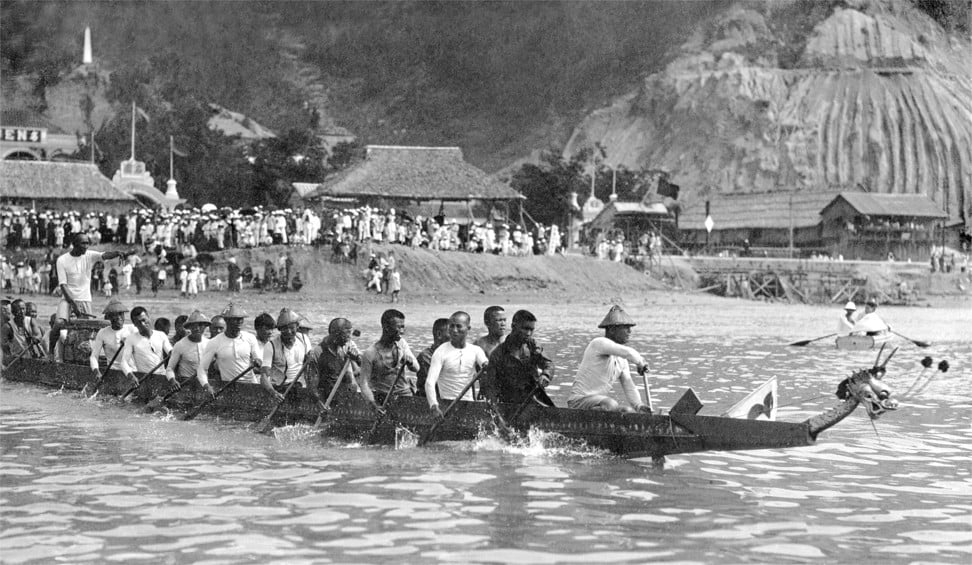 He writes regular newsletters emailed to subscribers, and they become illustrated talks, which have been subsequently turned into three volumes and counting of his photo tales.
The third volume starts with a look at what travellers might have seen as they arrived in the former British colony on ships, and the dramatic rise of the buildings of Victoria – now better known as Central – looking up to The Peak.
Bellis' collection begins in the 1890s and the joy of the older images is that they are original albumen prints, 8 inches by 10 inches, so there's heaps of information to be gleaned as he cleans them up in Photoshop.
That process is tedious, he says, but as he pores over the images close up, that's when he gets his story ideas.
"The wealthy tourists are leaving with an album," he says. "And they would go to a photographer's shop, choose their photos and these would be pasted into an album. And these are now going up for auction or on eBay in Australia or America, and then coming back to Hong Kong."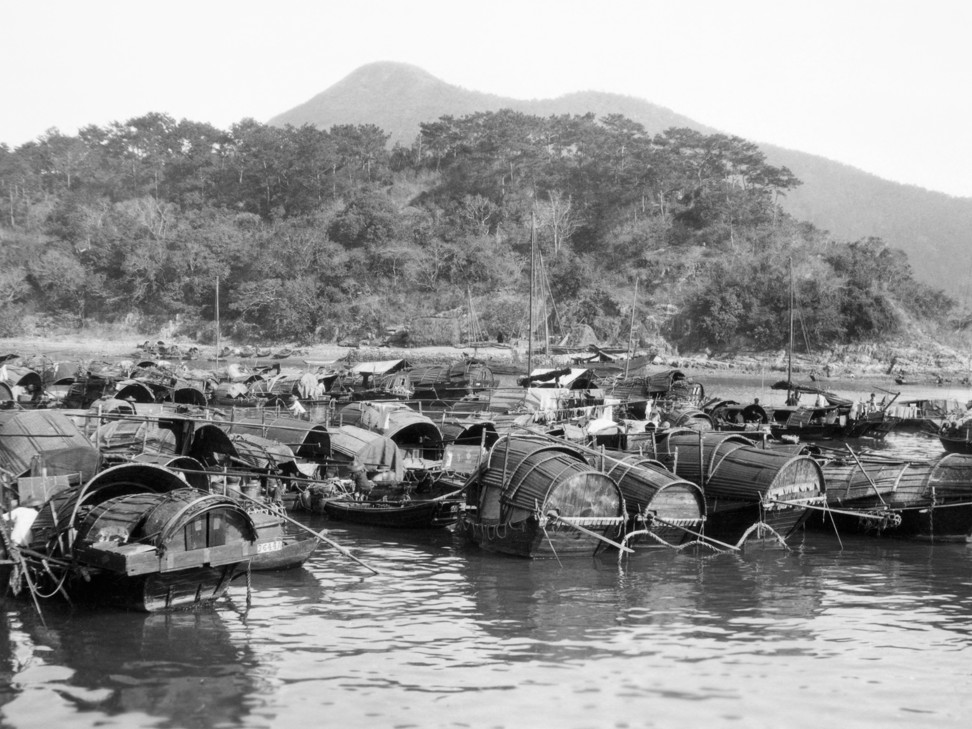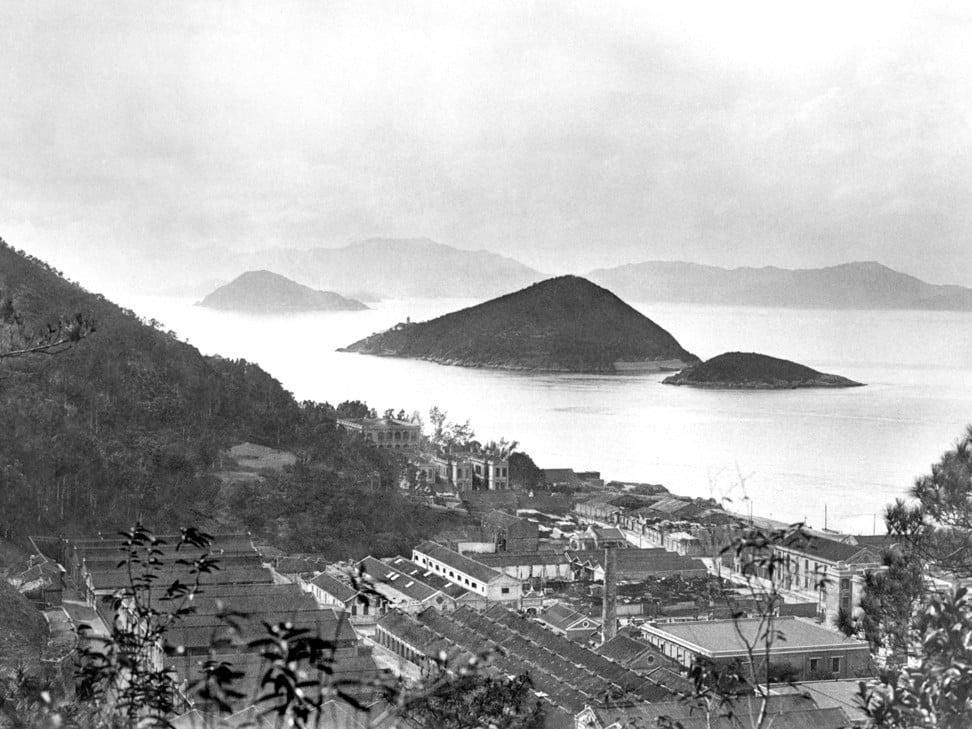 From panoramic shots of the Sulphur Channel, which runs between Green Island and Hong Kong Island – apparently named after HMS Sulphur, not because of the healthy merits of that water for swimmers – Bellis moves on to Central around the turn of the 20th century. There are a few colour photos from the 1960s before we find ourselves in Aberdeen Harbour, with working fishermen and the Tanka people – who inhabited Hong Kong long before the arrival of the British in 1841 – and Hong Kong's first dry dock.
The style of Bellis' informational patter is much like his talks. The reader picks up information about Staunton Creek, in Wong Chuk Hang, and how sailors would engage in "breaming" – lighting dry grass to burn off the seaweed and animal life that accumulates on a boat's hull.
Among the pictures of boats and dockyards, some taken from negatives or postcards, are young sailors grinning in two queues as they hold a couple of ropes outside St Joseph's Church on Garden Road. They're waiting for an officer, who's just got married, to come out with his bride. And they will pull the wedding car.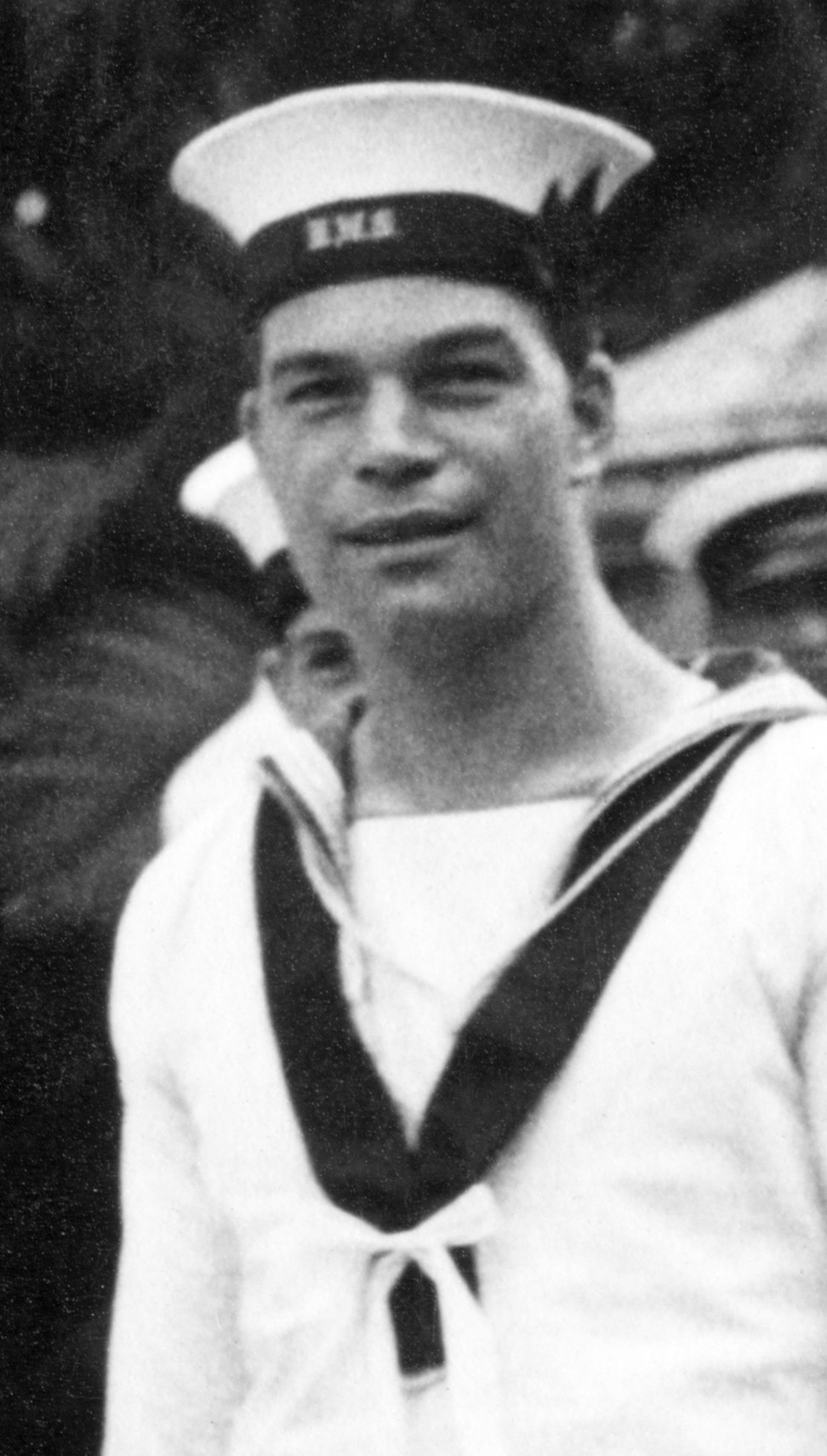 It's wartime, Bellis points out, and we see that the name of their ship has been taken off their hats, so the enemy cannot gain any strategic information. Looking at the men's faces, viewers may wonder how many of them made it through World War II?
But that's a modern photo in Bellis' book. He takes readers through the transition from wooden hulls to iron ones, and from sail to steam, and shows how ships that had become obsolete would be stripped of their sails and guns, and turned into "hulks" to be used as ships for hospitals, offices and sailors' accommodation in Victoria Harbour.
Bellis' stories take readers back to the days when huge groups of men were employed as stokers of coal to fuel the ship's boilers before the advent of fuel oil. They also had to keep the mounds of coal balanced so that the ship did not tip over.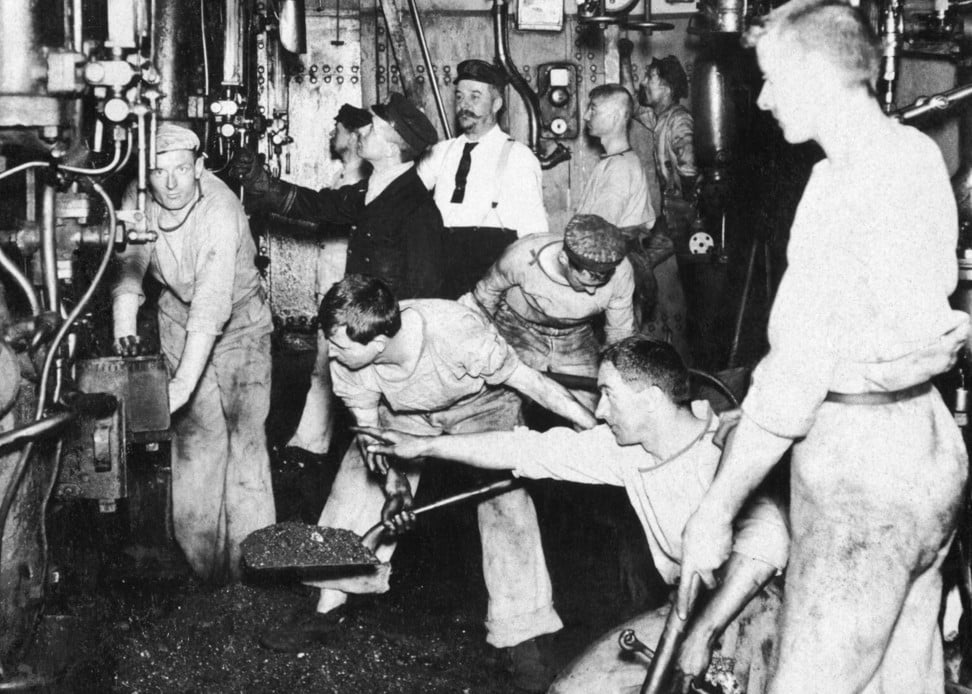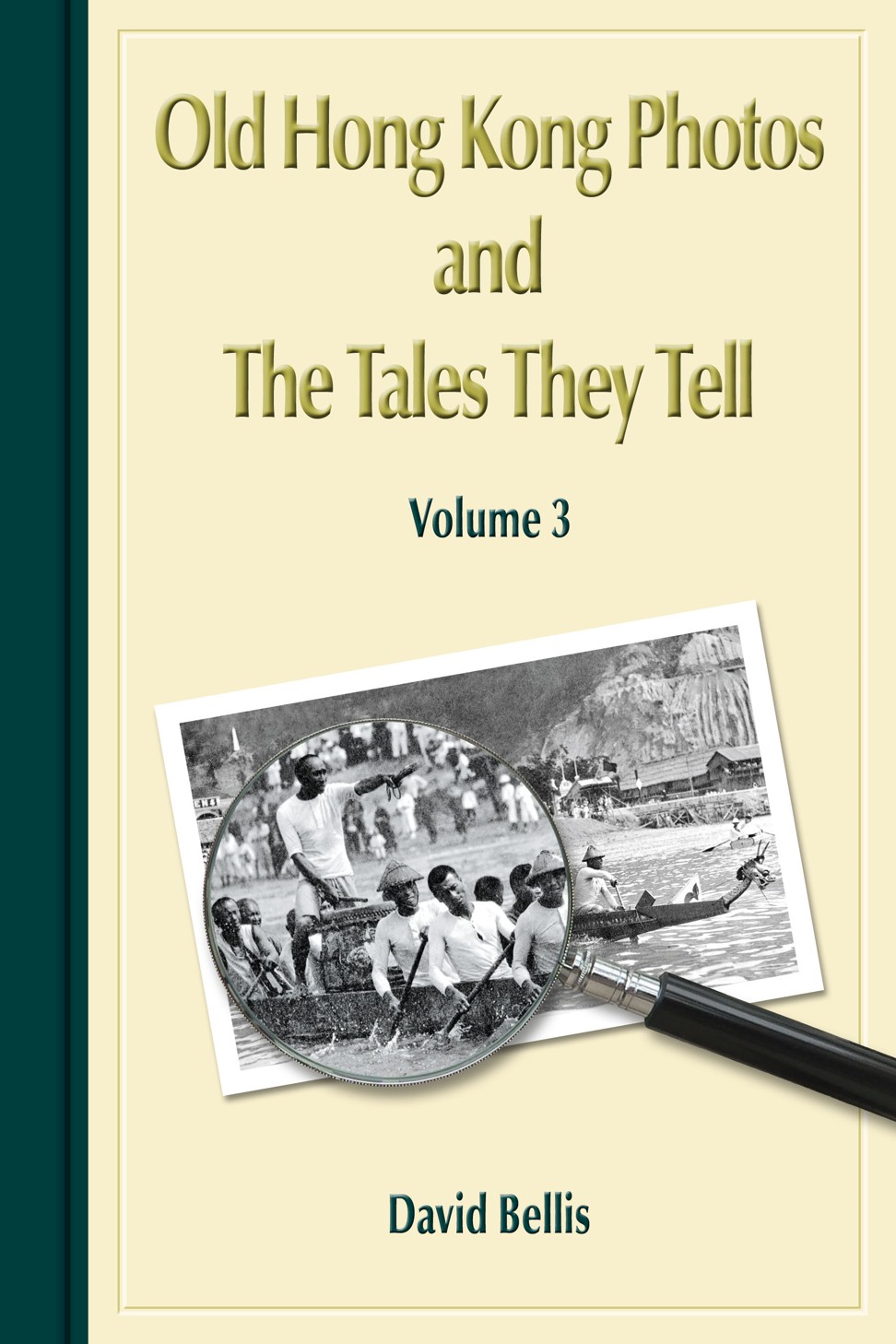 In one photograph, Bellis shows a team of stokers in Hong Kong from around 1902. "And yet 20 years later all these stokers were gone," he says. It's a rare photograph, he says, because people don't often take photos of themselves working.
He often thinks about the lives of the people in his photographs, and in this case he got lucky.
"One lovely side effect," he says of putting this photograph on his Gwulo website, "is that last November I got a comment from a reader: 'The stoker closest to the camera is my grandfather, Thomas Wilbury Smith.' So that's the joy when you actually get to know about some of the people in there."
Bellis is keen to include more photographs of people in future volumes and find out as much as he can about them.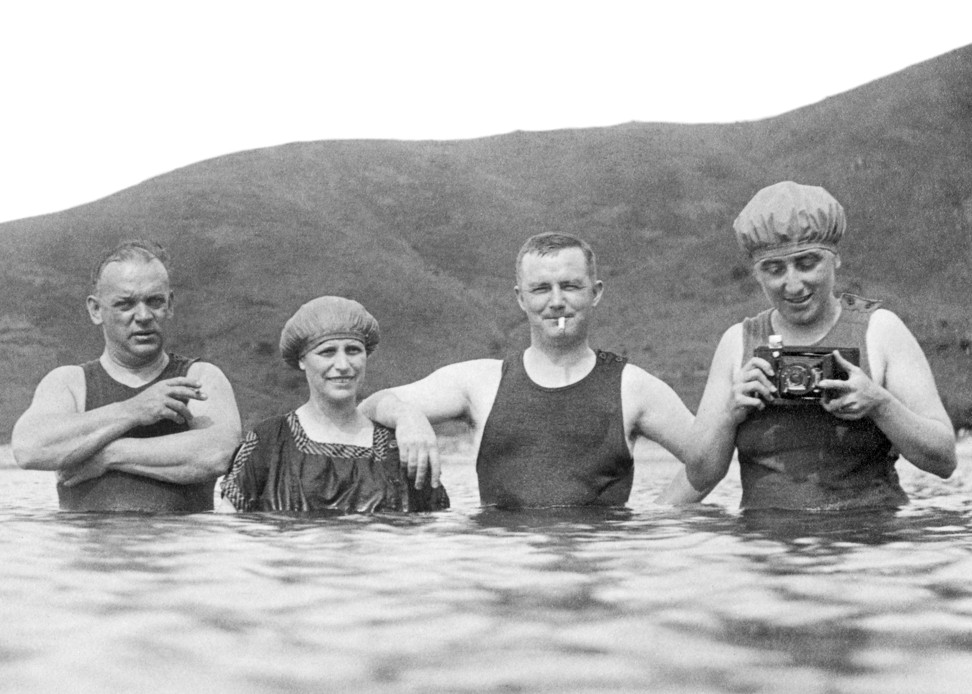 His collection of photographs provide entertainment. There are children gleefully jumping into the harbour – but one boy not looking quite so happy because he has been tasked with looking after their clothes.
There are four expatriates cooling off in the water around 1910. There's a square photo of a Chinese girl with her back to the photographer looking down on the bay at Shau Kei Wan. This is a stereogram – there would be two such photos side by side that were viewed through a stereoscope. The pictures would merge to provide a 3D image.
There's also nostalgia in Bellis' book for a time when Hong Kong was a bustling maritime port. In one photo there are women in amah's outfits grinning from a sampan. They are Mary's Sideparty, a group who would clean and repaint the side of vessels in return for free ship food that they would in turn sell. There was also a Jenny's Sideparty, among others.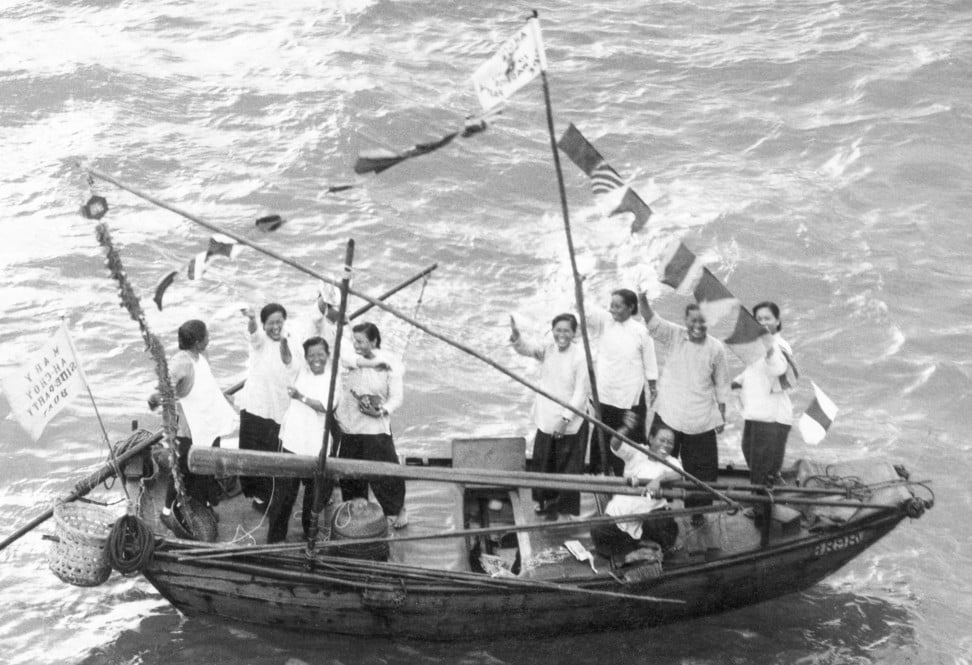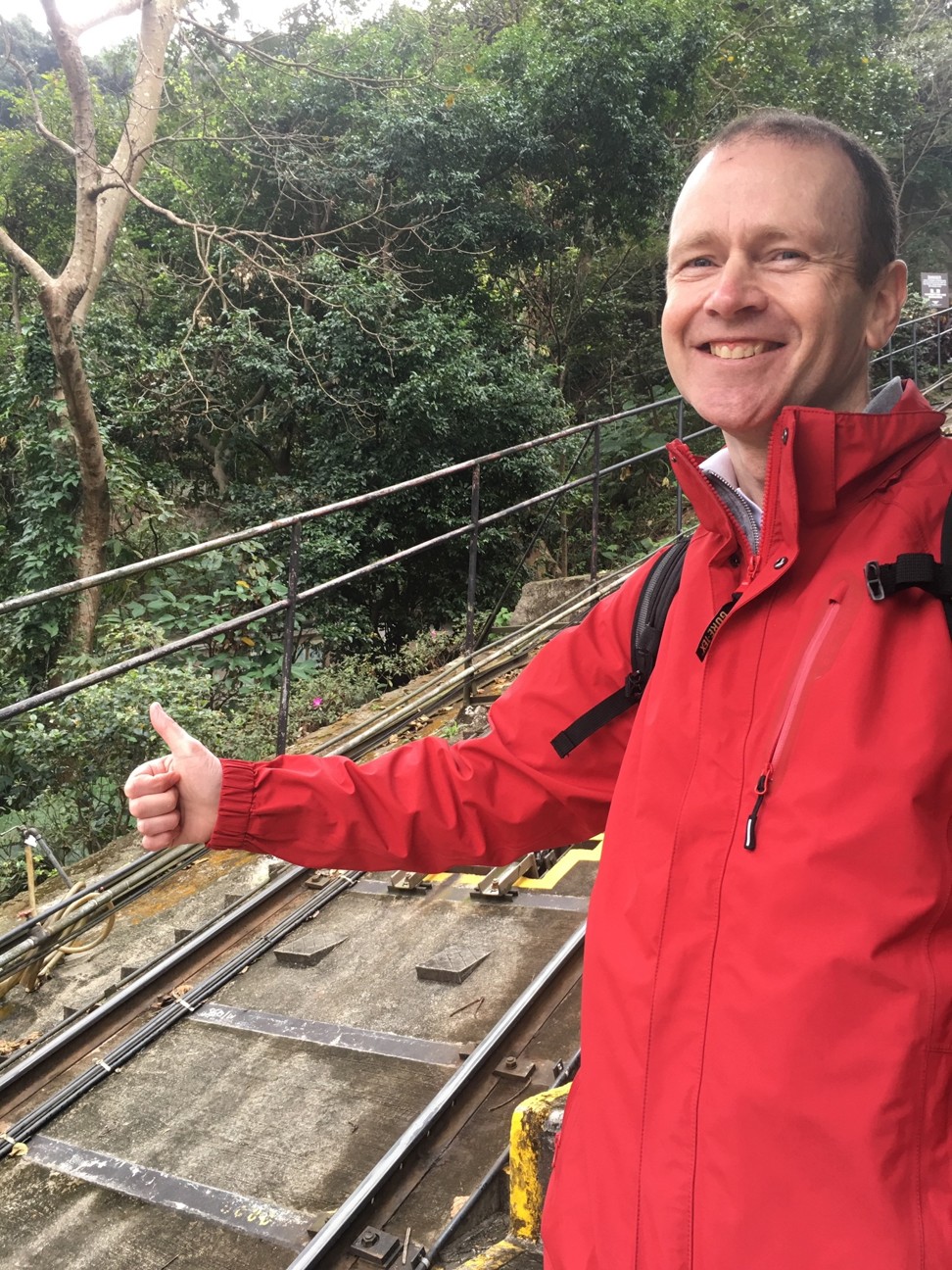 In discovering the tales behind these photos, Bellis shows he has the same curious streak in adulthood that he showed as a boy growing up in Pembrokeshire, in Wales.
"When I was about nine or 10, I used to get this comic called World of Wonder, and the family joke was that the next mealtime would start: 'Did you know?' I just found it fascinating, and with these stories I hope it will trigger that same curiosity in Hong Kong history [among readers] and in the photos that if you have a bit of a closer look there's more to be seen in there."