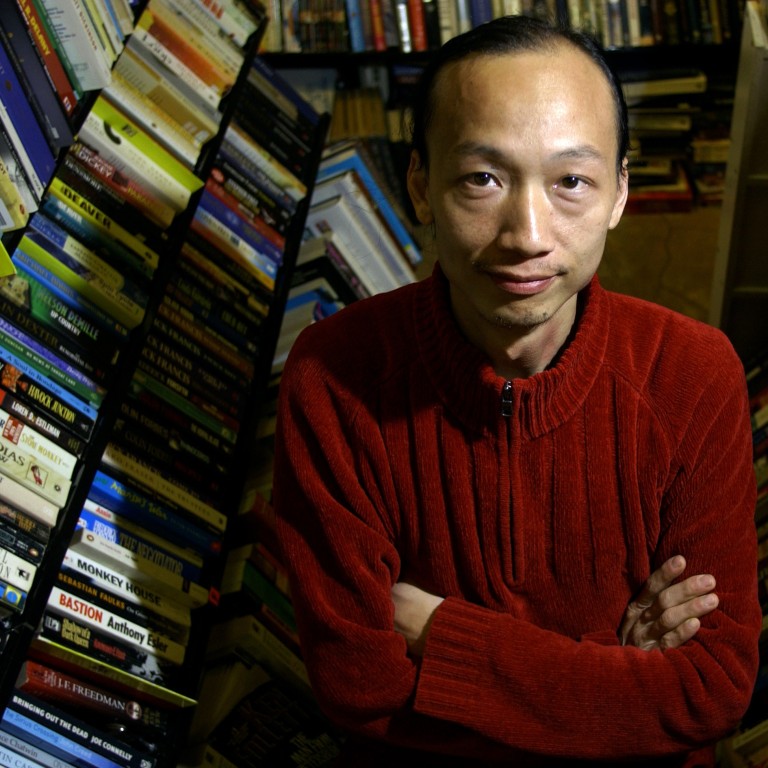 How a Hong Kong bookstore owner is creating a new way of consuming the written word
Flow Books owner Surdham Lam plans to turn his second-hand book store into the Flow-brary, a lending library with a difference
Borrowers can keep their books as long as they like, or until other readers request them
The plight of the bookseller is well documented, and rarely does the story end happily ever after. So when beloved Hong Kong second-hand bookstore Flow Books came in danger of going under 2½ years ago, it was both newsworthy and heart-warming to see patrons raise the necessary HK$150,000 (US$19,300) to keep the enterprise afloat.
Its home now is small and overflowing – books line every inch of shelf space, with stacks on the floor, and a fortress of literature stands in the hallway outside.
Space is a commodity in Hong Kong, which is a problem that Flow alleviates by taking unwanted books from patrons. It is also a problem from which it suffers, so much so that when more than two people are in the shop, it's like a game of human Tetris.
While the trending solution might be using digital means to move more books into the hands of customers, owner Surdham Lam has never been interested in typical answers. His solution to keeping the shop open when he can't be there is to leave his phone number at the door so customers can
WhatsApp
him or send him a PayMe payment, working on an honour system that hasn't failed him yet. (And why would it, when he's known to ask customers how much they wish to pay, rather than suggesting a price?).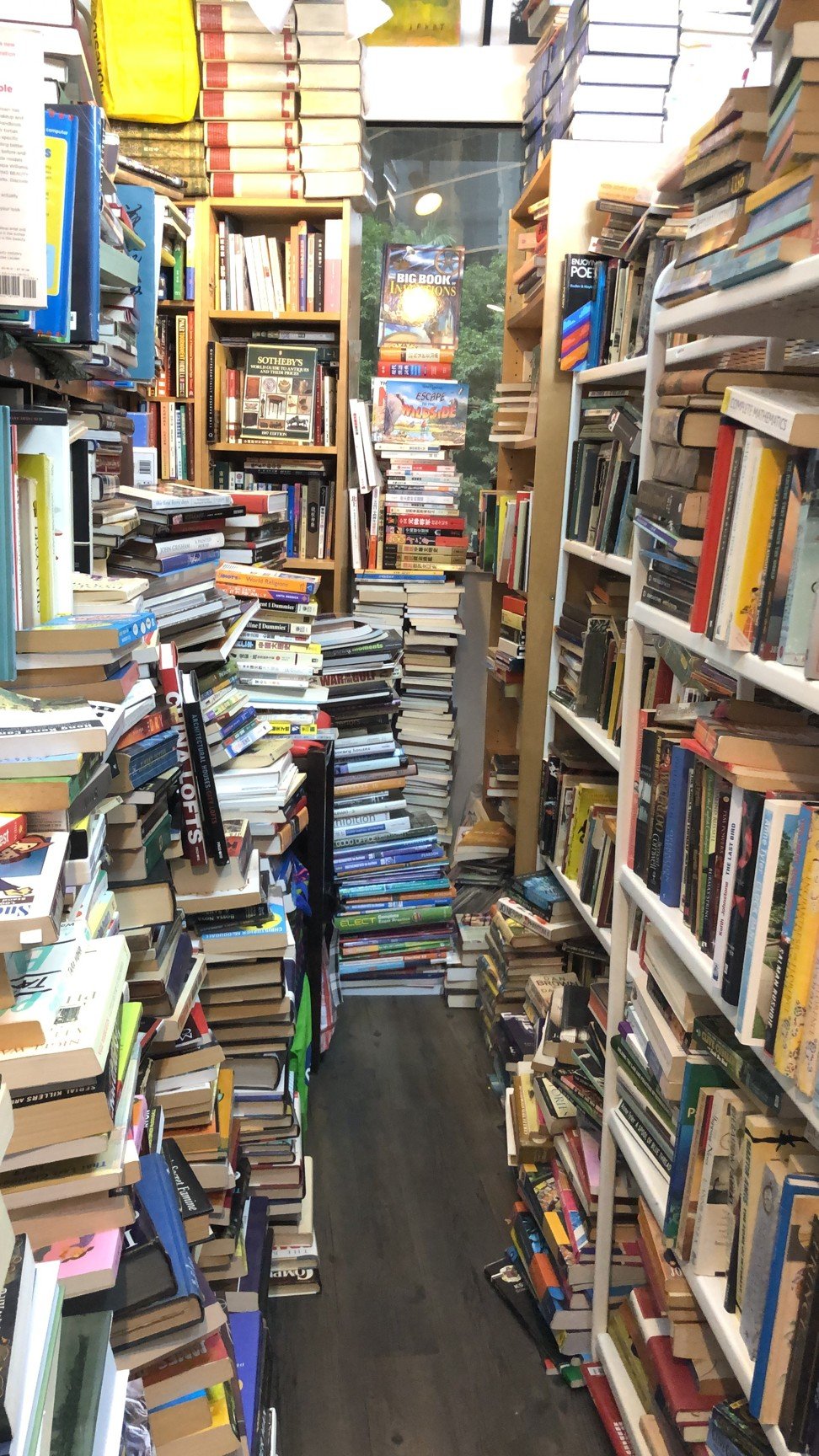 And while space has been shrinking, his ideas are getting bigger. Among them are plans for the world's largest lending library, called Flow-brary.
"The 'death' of Flow [two years ago] helped me to solidify my idea," Lam says. "A bookstore is a name for a format. The name isn't actually important but it allows people to associate it with a concept, a physical space to buy and sell books. If you were to ask anyone who's opened a bookstore, even Robert Wu of Eslite, a bookstore might not be about selling books.
"Eslite wasn't designed just to sell books, it was conceived to bring culture into a shop format, and to allow the greater public to access this culture."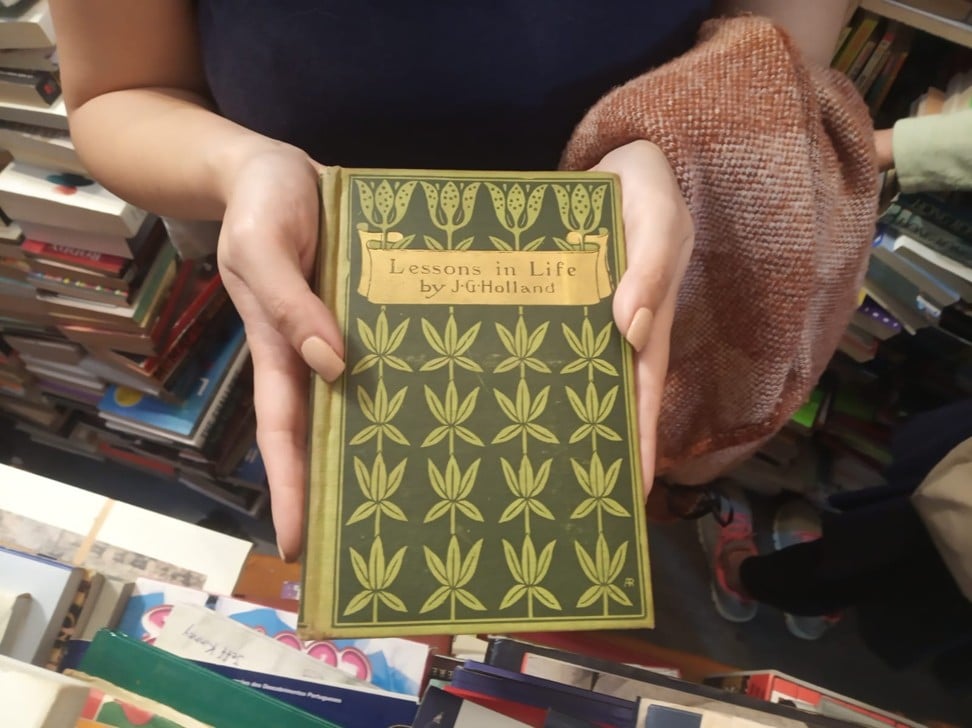 Similarly, Flow-brary is built on the idea of a library, but is in reality a crowd loaning social project that Lam compares to Wikipedia. "What we need is for Flow to break out of its physical space, so the idea of Flow-brary can expand each book's reach and proselytise reading culture, but also retain the intimacy and mom-and-pop aspect of the bookshop," he says.
In his mind, the shortcomings of a public lending library are its stringent deadlines. Through Flow-brary, he would allow readers to keep books as long as they wish, or until other customers request them, eliminating the need for Flow itself to store the books.
"Something as beautiful as a bookstore will have its ups and downs over the years, and we may have new ideas and additions to it, but I would like to allow my original purpose to be kept," he says.
That purpose is to have books be so cool that they are carried like a handbag under one's arm as a badge of honour – "much like those people who walk around holding a Starbucks cup", Lam says.
"I simply want to play a role that in a busy city, a bookstore or a book can give you a space for escape, to allow you to become alienated from the busy world, without having to go sit by a river in Tai Po."
While this project is ongoing – and it some ways, has already begun organically, with Lam's practice of loaning and gifting without necessarily keeping track – the bookseller has also engaged in a bit of a social art project for nearly a decade.
Each customer who leaves with a book must have one of their acquisitions photographed in their hands. It's Lam's way of paying homage to each volume that flows through Flow. By now, the photos number in the thousands, and the conversations that emerge from this process are just as many, thanks to his gregarious personality and tendency to expound on the history of each book sold, from highlighting its author's background to the edition of printing.
Initially, he photographed book buyers' faces, too, and posted their stories on social media. But because of privacy preferences, he subsequently decided to show only their hands.
"There's no final destination or a presentation," he admits. "But when I started to do it without faces, it's a different project and more meaningful. By keeping it anonymous it has less boundaries, meaning I don't need to know who the next person giving this book a home is, but that I know the book has a home.
"This is the chain of Flow," he says.
This article appeared in the South China Morning Post print edition as: Bookshop becomes a lending library without limits