Art
Get more with myNEWS
A personalised news feed of stories that matter to you
Learn more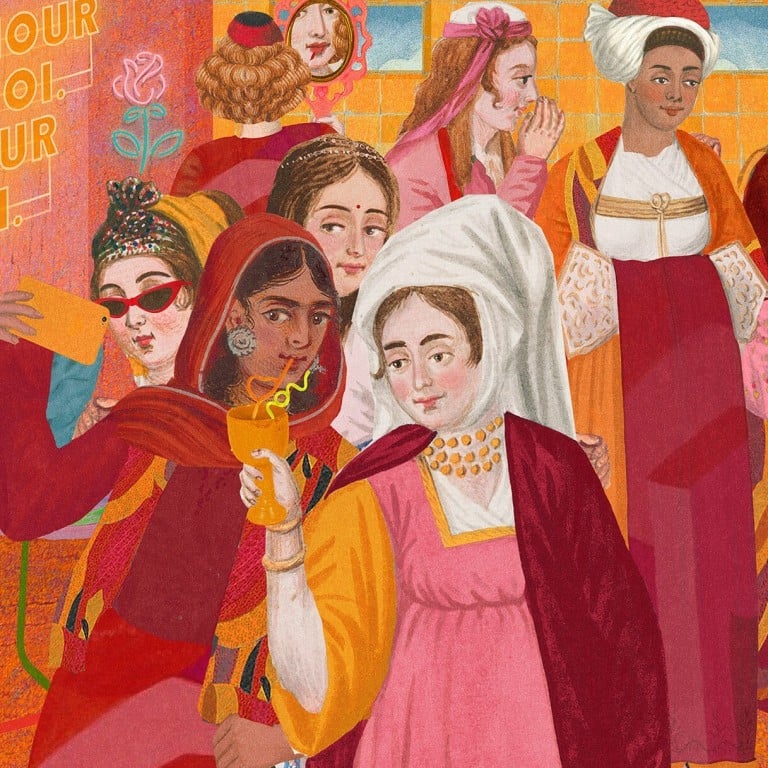 Indonesian artist blends the medieval and the modern in digital art inspired by Hieronymus Bosch
Anindya Anugrah creates whimsical digital images that mix medieval and Renaissance themes with pop culture
A self-taught artist, she graduated with a law degree and left a job at a fintech company to work on her illustrations full time
Women of various races – in medieval gowns with fitted corsets and capes – sip drinks through curly straws, dab on make-up and snap group selfies, all in the comfort of a neon-lit bar.
This is just one of the whimsical digital images, blending medieval and Renaissance themes with pop culture, created by Indonesian artist and illustrator Anindya Anugrah.
Made up of an array of patterns, colourful characters and carefully chosen scenes, her work aims to elicit wonder and intrigue. Anindya's online name is, aptly, @_phantasien, the German word for "fantasies".
"Art from the Middle Ages and illuminated manuscripts fascinate me," the 26-year-old says. "These two have been my biggest influences since I first started illustrating in my current style."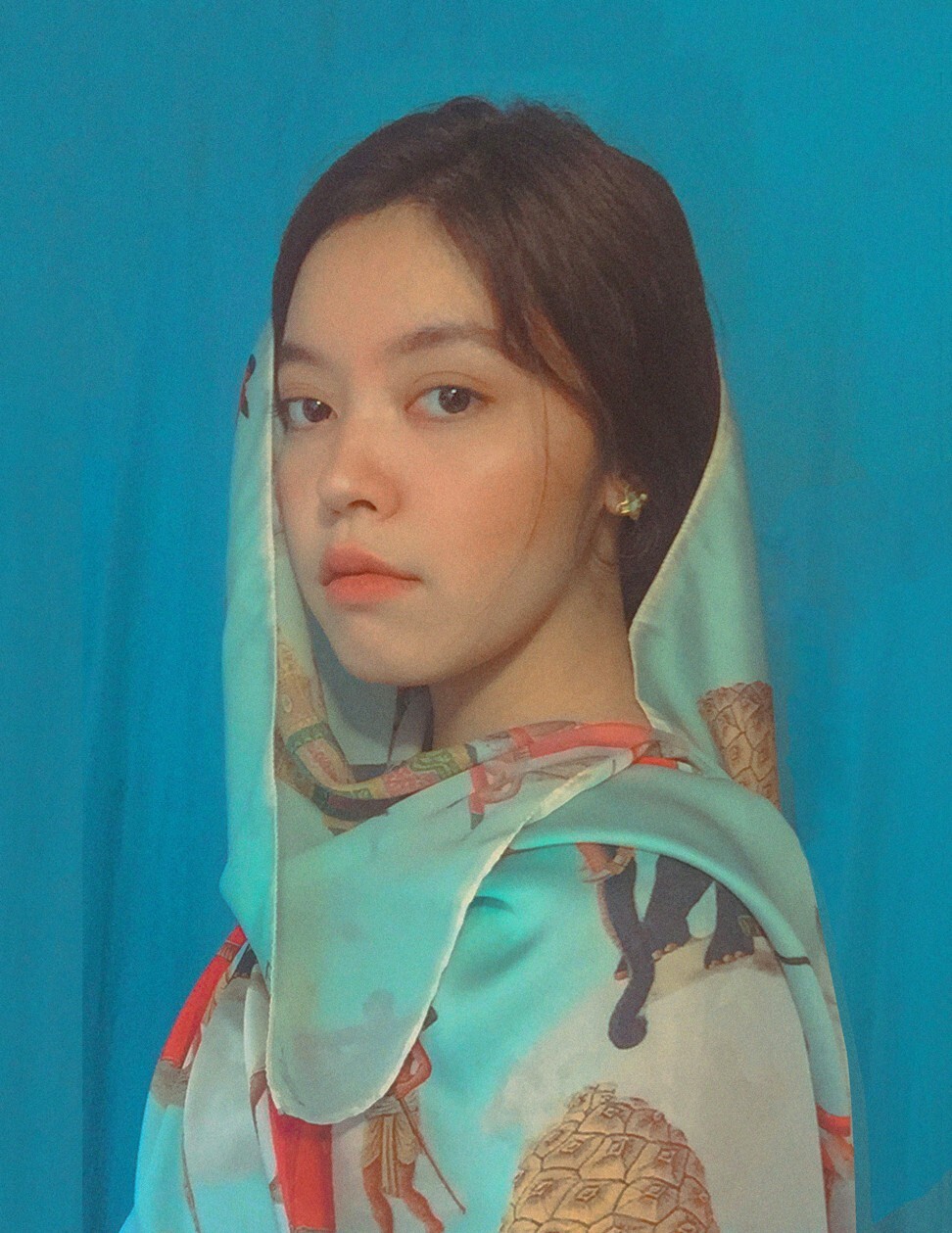 Inspired by Dutch painter Hieronymus Bosch and Italian artist Luigi Serafini, Anindya seeks to recreate a period of time often called the Dark Ages. Bosch, who died in 1516, is famous for religious narratives featuring images of demons and half-human beasts.
Serafini is best known for creating the Codex Seraphinianus, a bizarre 300-page encyclopaedia, published in 1981, of an imaginary world, with creations including a lovemaking couple morphing into a crocodile and a horse emerging from a chrysalis.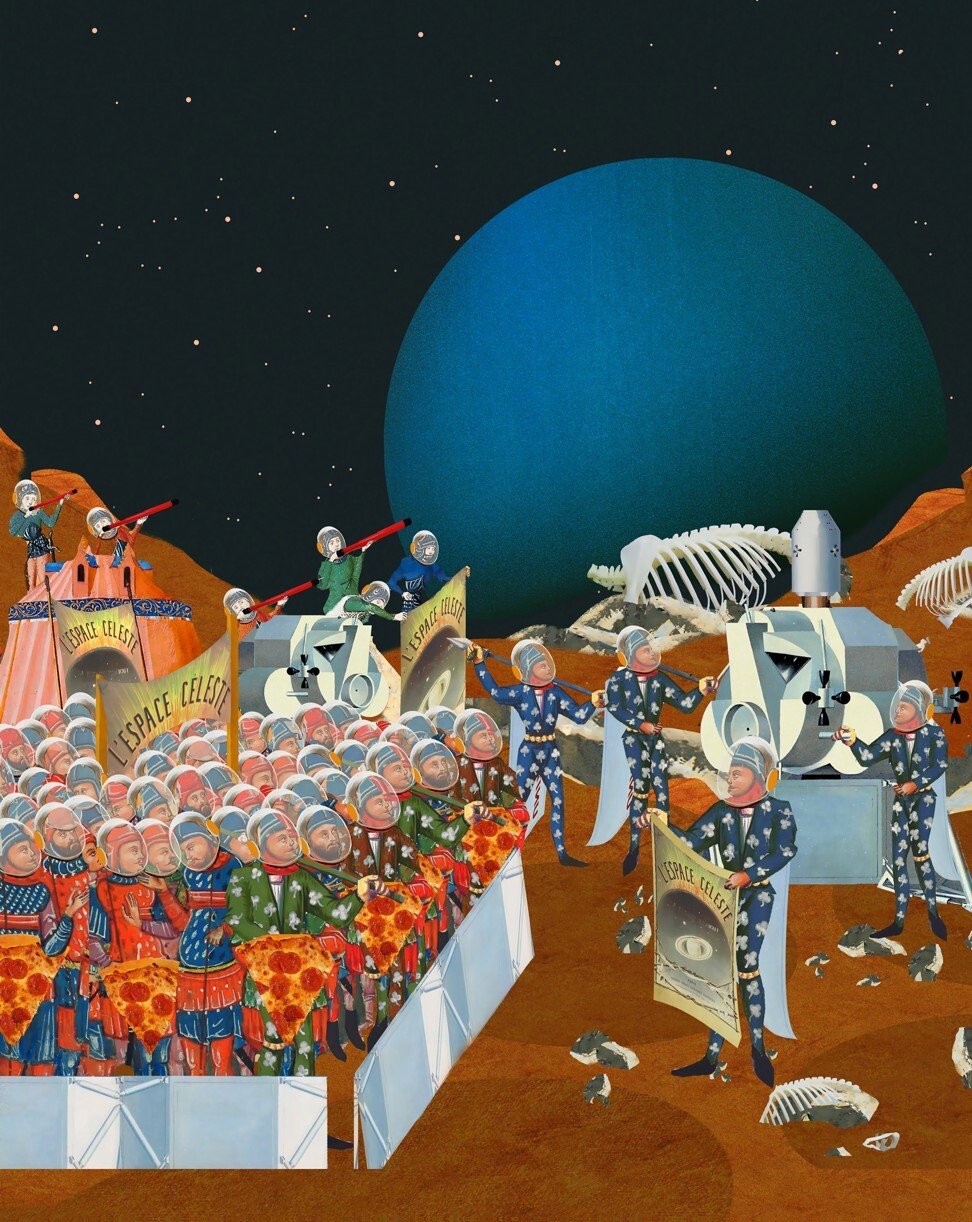 Anindya looks back at her childhood memories for her art. Instead of depicting the Middle Ages as it probably was – perpetual battles and brutality – her work draws from gentle, pleasant and even happy scenes, which she gives a macabre twist. She uses a bold, psychedelic colour palette for her childlike artistic interpretations.
"Through my artistic style, I want to express how different our current society would be if it had evolved from an alternative history," she says.
A variety of cultural influences and symbols can be seen in Anindya's illustrations, where Turkish, Moroccan and Indian characters appear frequently. She is fascinated by the miniature paintings of the Ottoman Empire, which was centred in modern-day Turkey between the 14th and early 20th centuries, and the Mughal empire of southern Asia, which spanned the 16th to the 19th centuries. Anindya often includes a fez, Morocco's signature felt headdress, in her work.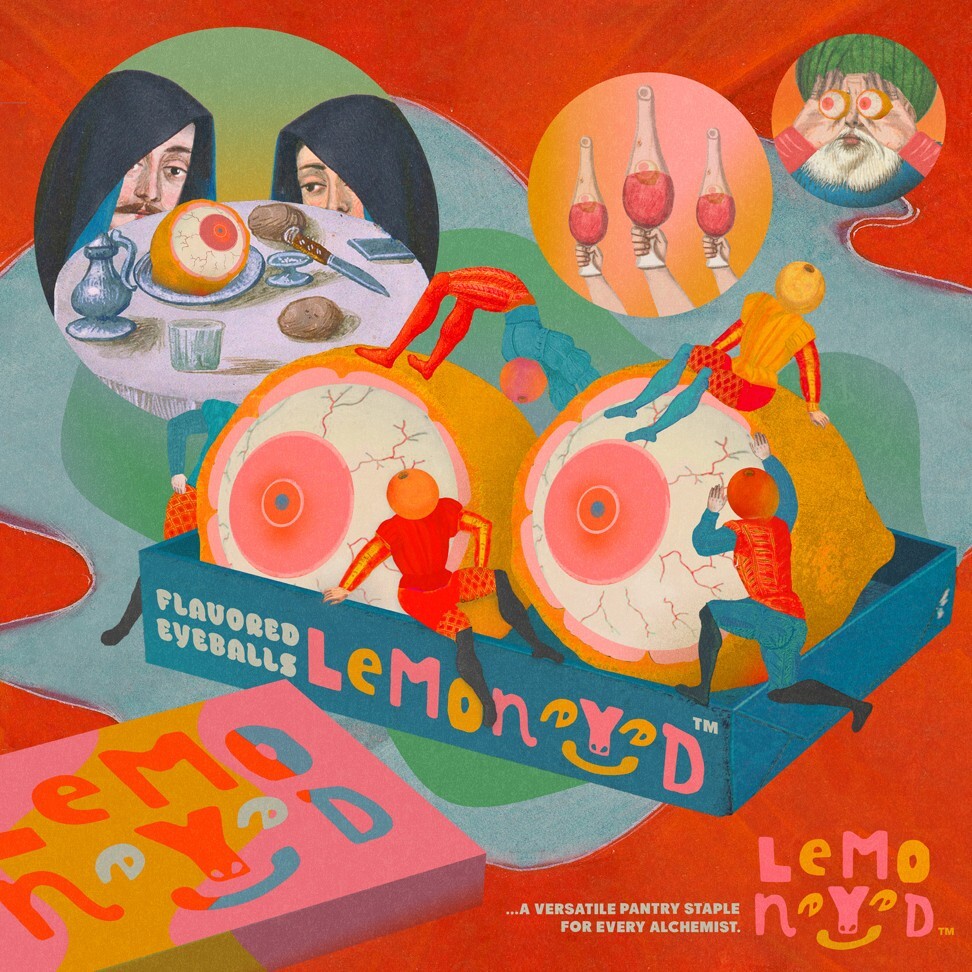 The medieval pseudoscience of alchemy – the magic of trying to turn base metals into gold – also inspires Anindya. One of her best-known illustrations, Lemoneyed, is an imaginary poster for lemon-flavoured eyeballs, a crucial ingredient in alchemy, she says. Fruit-headed figures climb up enormous lemon-shaped eyeballs, while hooded alchemists peer at the ingredients.
Anindya has also been inspired by the words of Dutch post-Impressionist artist Vincent van Gogh: "For my part, I know nothing with any certainty, but the sight of the stars makes me want to dream."
Astrology, Greco-Roman pagan myths, ancient European history and the Islamic Golden Age have all formed the vision for her most recent series, three pieces of art titled Cosmic Loops, Sacrum Noctis and Dusk to Dawn.
Anindya's illustrations are the fruit of intensive investigation. "I always start by searching the right source material for my work, and I only use public domain illustrations," she says. "Then, I take small parts from various source materials, make alterations in shape and colour and put them together with my drawings – just like puzzle parts – so that they fit the big picture I have in my mind."
Her artworks are all digitally produced, but a lot of effort goes into making each piece look as though it has been drawn by hand.
"The way I put things together isn't like making a raw paper collage – it has to look as seamless as possible so that the final work looks like a painting or a complete hand-drawn illustration," Anindya explains.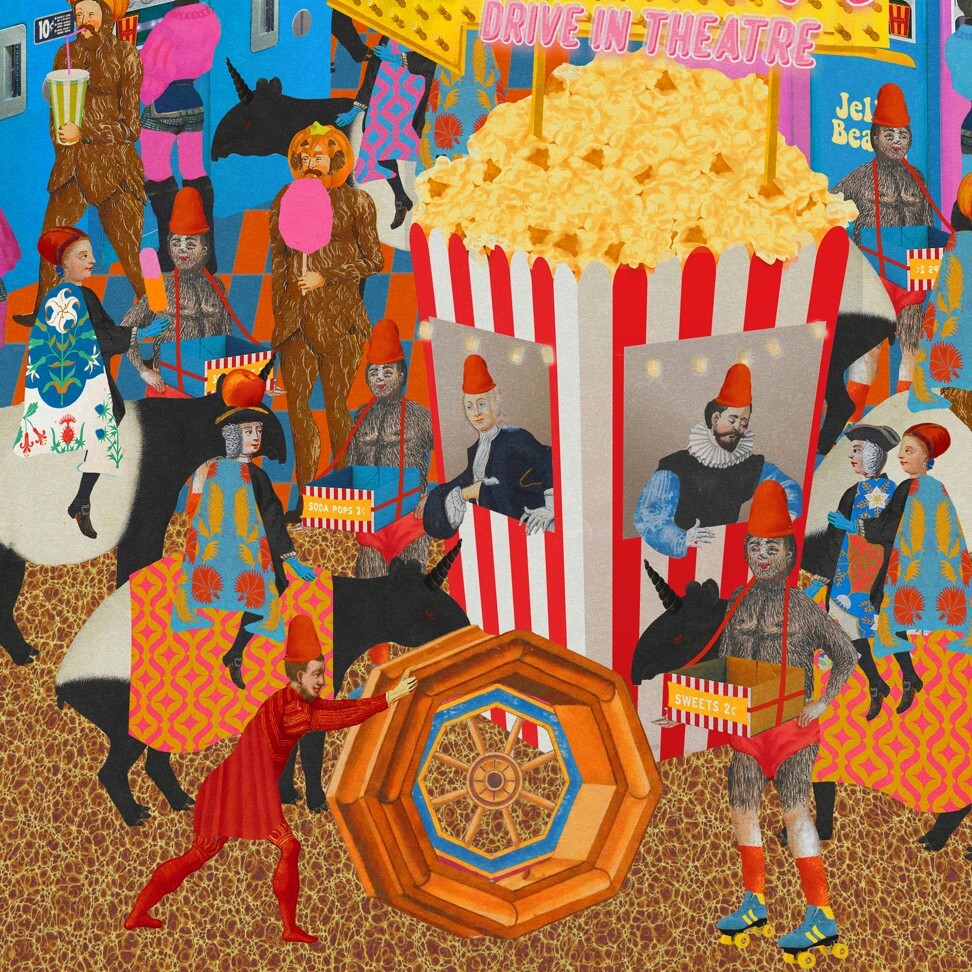 Her original focus was on medieval-themed landscapes, and she was one of 12 Indonesian artists invited to exhibit at the Unknown Asia art fair in the Japanese city of Osaka in 2018, where an expert suggested she incorporate modernity in her work.
"He asked me if I have ever tried depicting modern settings in my illustrations because he thought it might make my works funnier and more relatable," she says. "I took that advice seriously, and I'm glad I did." She has since included cellphones, cocktails, graffiti and contemporary products in her art.
Based in Jakarta, Anindya lives with her older brother and his wife, but plans to move into her own flat soon. A self-taught artist, she works on her illustrations full time. It's a far cry from what she studied at school – after graduating from Padjadjaran University in Bandung in 2016 with a law degree, she worked for a financial technology company. A year later, she quit to work on her art.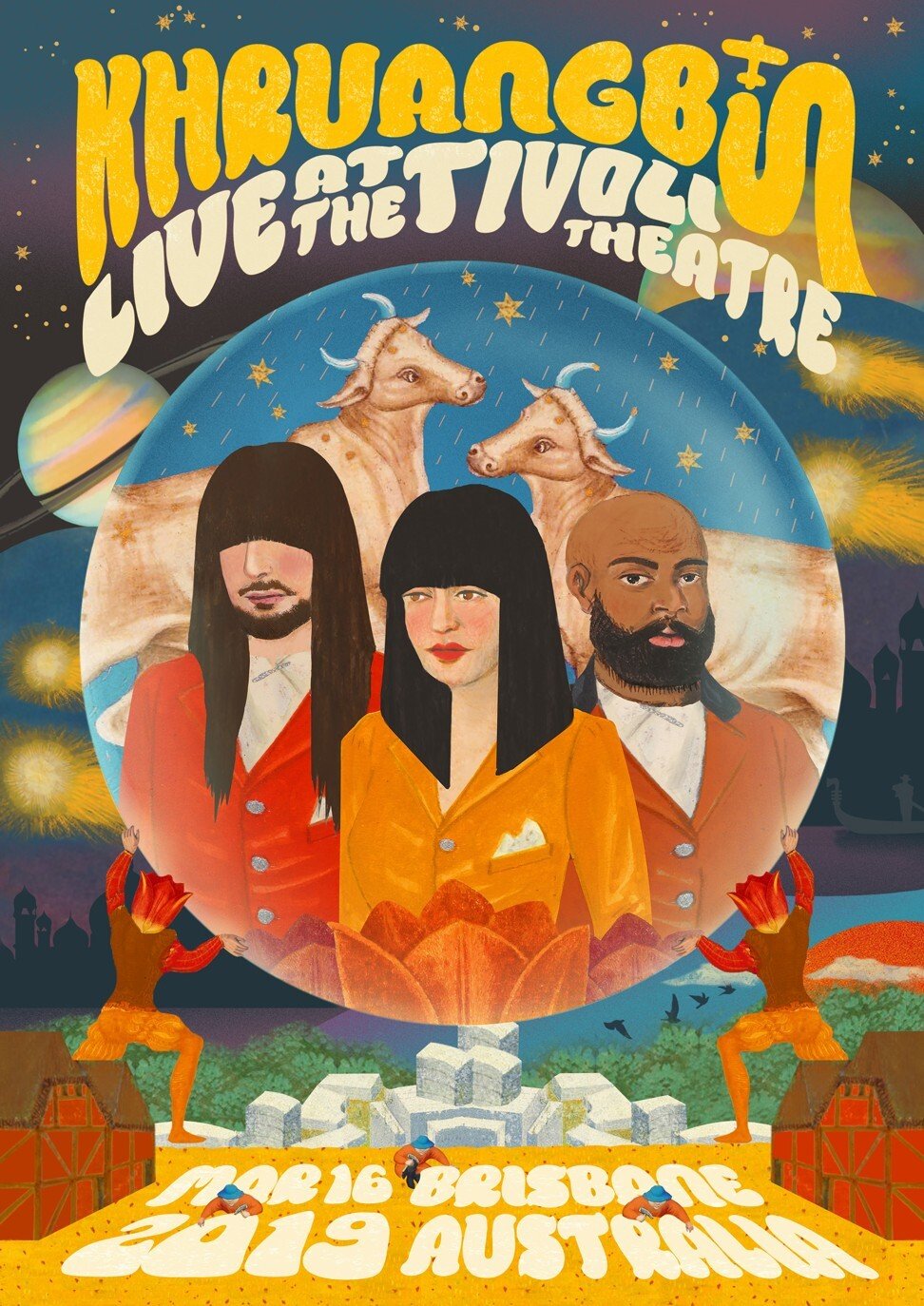 Anindya's Instagram page is the best place to see her art. It's also where she gets most of her feedback.
"Overall, the responses I have received about my art are positive," she says. "I get comments from people who say they appreciate my art, and that matters greatly to me. Other times, my friends and fellow artists have given me constructive criticism but, fortunately, my art has not attracted any naysayers."
As well as her illustrations, Anindya is known for her fashion label Phantasien, which uses her art on clothing and accessories. The label's product line includes bags, hats, reversible totes, notebooks and T-shirts.
Sold on the Indonesian e-commerce site Tokopedia, her pieces range in price from US$9 to US$20. She also sells wearable face masks for US$2.50 each. Fans in Singapore and the Philippines will be able to buy her pieces via an official website that she says will be running by the end of July.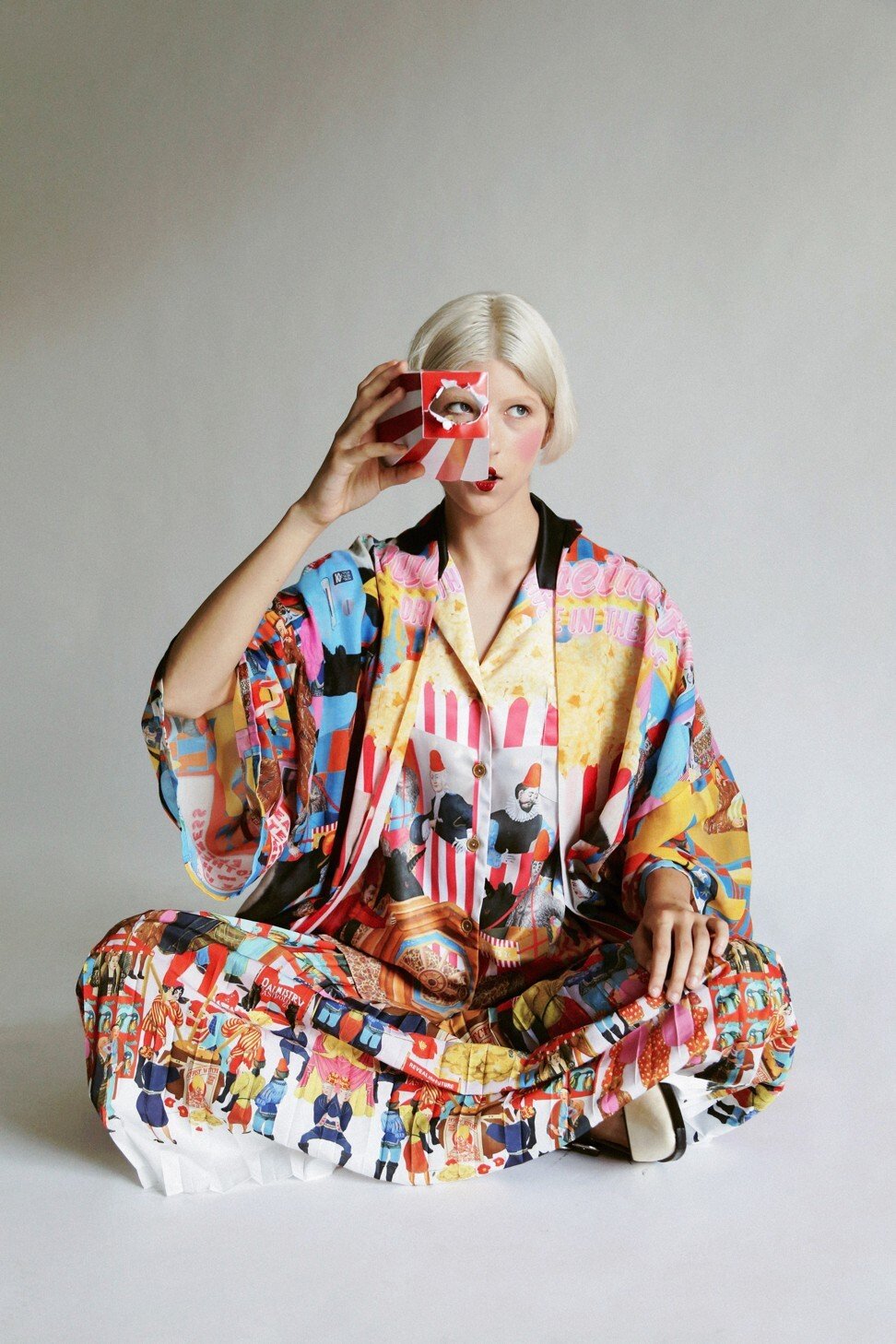 A number of Anindya's illustrations have also appeared on whisky bottles, leather pouches, skincare packaging and even as the basis pattern for garments.
She worked with an Indonesian fashion label, Dibba, last year and she says it has been her most successful joint venture. She was the first artist the label had collaborated with and her designs are featured on kimonos, dresses and bomber jackets with blocks of solid colour.
"Working with them was exciting," she says. "Not only did they give me full freedom to creatively explore the theme of the illustrations, but they also involved me every step of the way, including designing the clothing pieces and campaign photo shoot."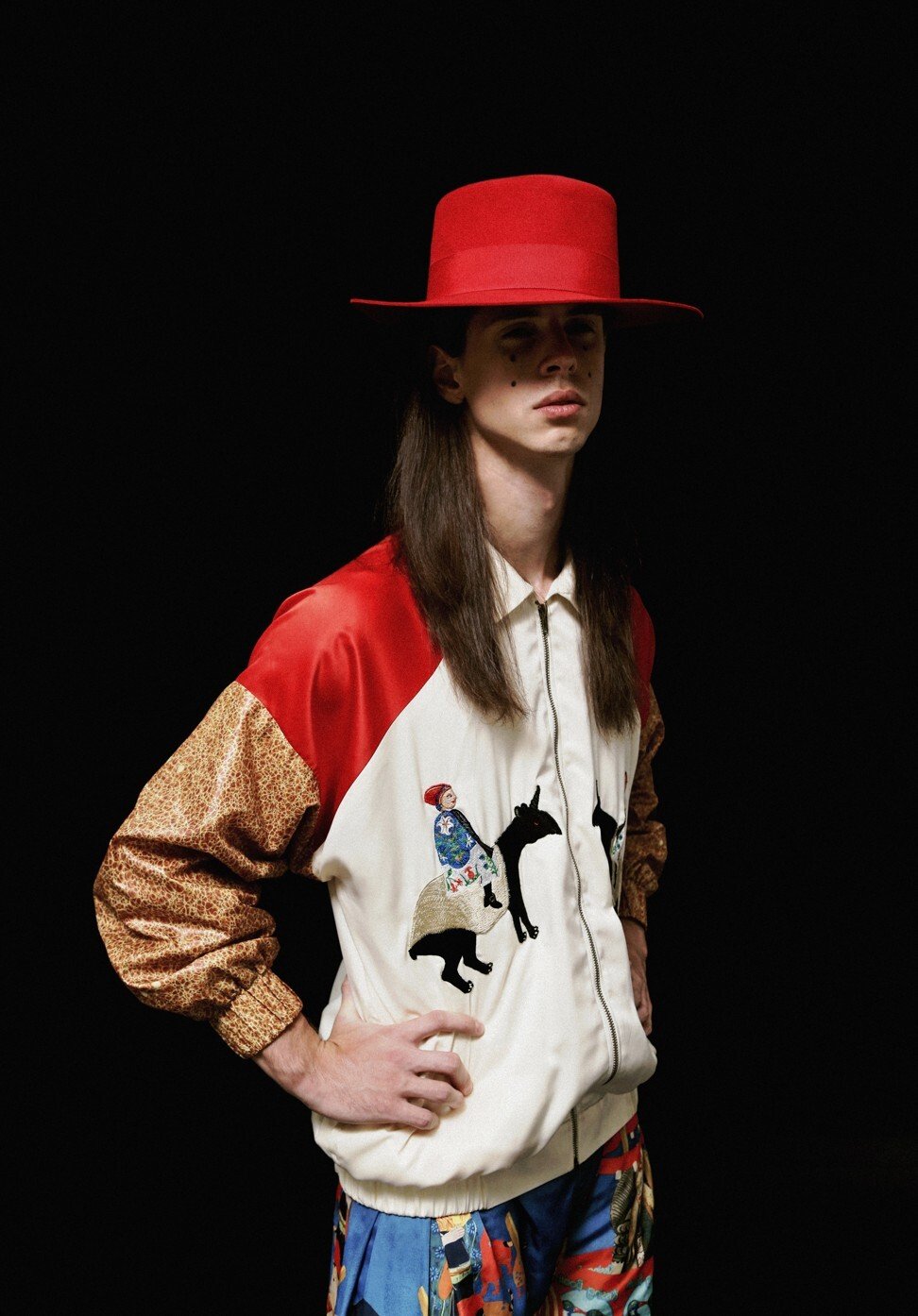 Anindya's crafted pieces for Dibba were themed around carnivals and magical nighttime festivals. In artwork titled Une Nuit Sans Fin (An Endless Night), characters in floral capes on magical creatures manoeuvre around carnival snack booths.
"My partner and I decided we would like to see another twist of vibe for Dibba, and we immediately thought of working with Anindya since we both admire her work," says Ykha Amelz, Dibba's founder.
"Anindya's artwork turned out to be so beautiful that it definitely inspired us to create a big collection; 21 pieces to be exact. Our customers fell in love immediately with her prints just like we did, and it was a sold-out collection. It was such a delight collaborating with her."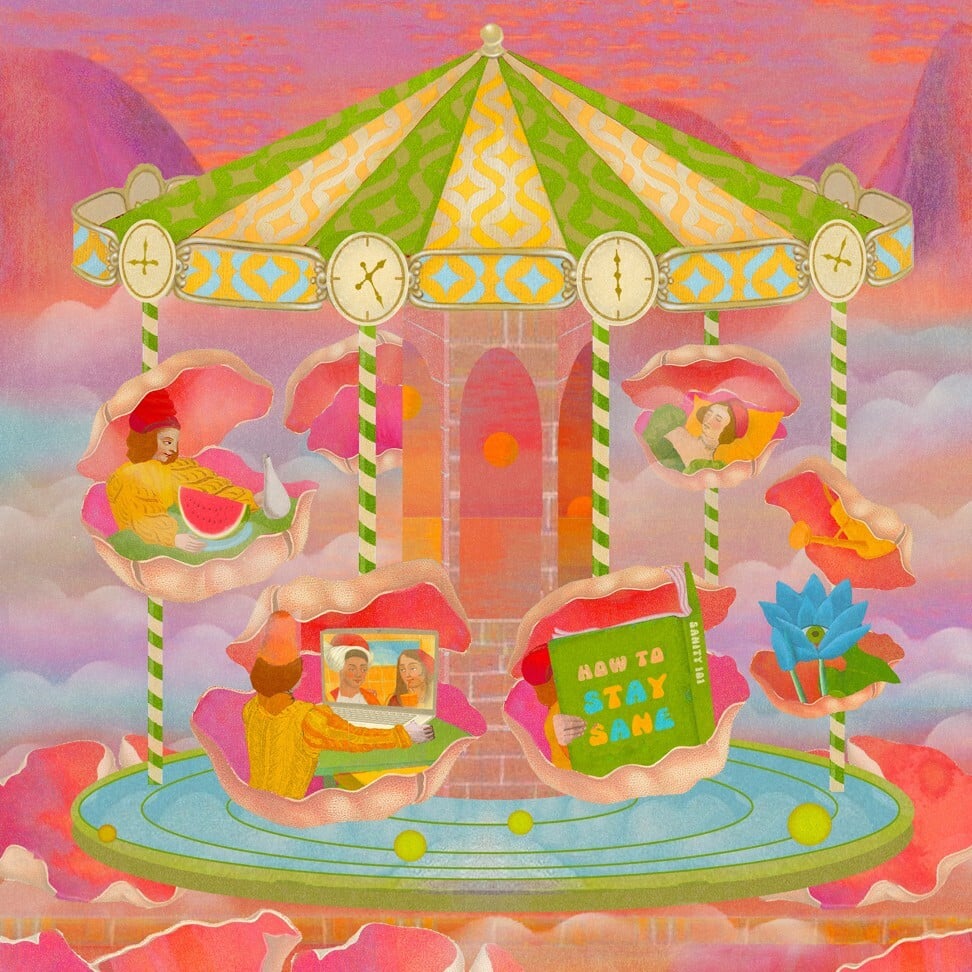 Anindya also designed a poster for the American musical trio Khruangbin's 2019 show in Brisbane, Australia. She says it was a dream come true because the trio is her favourite band.
These days, she is particularly excited about a partnership with an Indonesian jigsaw puzzle brand – the product is set to be released in the next two months. In 2021, she plans to exhibit her pieces at Public Garden, a triannual consumer trade show in Singapore.
During the coronavirus pandemic lockdown in Jakarta, which has since been eased, the artist has kept herself busy with commissioned work, she says. The virus outbreak even inspired her to create a piece titled Round-and-Round.
"I did do one pandemic-inspired work," she says, "which depicts how my daily quarantine routine feels like a never-ending carousel ride."