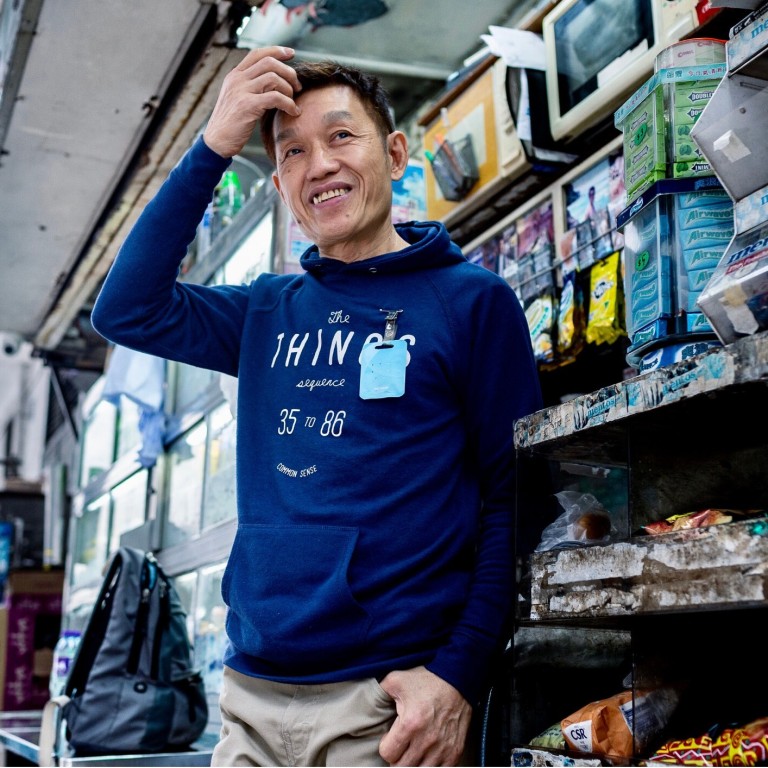 The low-paid workers in one of the world's richest cities who are often overlooked – until now
Online platform Hong Kong Shifts tells the stories of people like cleaners and security guards vital to the city's running to raise awareness and drive change
So far focusing on born-and-bred Hongkongers or immigrants from China, the aim is to broaden coverage to others regardless of their ethnicity
Two lawyers have been working on an unusual brief in their spare time: to spotlight Hong Kong's often overlooked, overworked and underpaid people who keep the territory ticking over.
There's the illiterate cleaner who likes to take a break in the local library; the snack stall vendor who dreams of surfing in Bali; the veteran ferry crewman who misses the chimes of the old Central Pier clock; the watch repairer crouched in a stairwell; the egg seller who likes to loudly sing
Sam Hui Canto-pop songs
; and the taxi seat upholsterer who is equally devoted to Jesus and Buddha.
They are the backbone of one of the world's richest cities, but are practically invisible. Yet they receive their 15 minutes of fame – and applause – on an online platform called Hong Kong Shifts.
The project is the brainchild of former colleagues Maxime Vanhollebeke, 42, a Belgian who specialises in competition law, and Cynthia Cheng Chung-hsing, 30, who has branched out into graphic design while still working on ad hoc legal projects.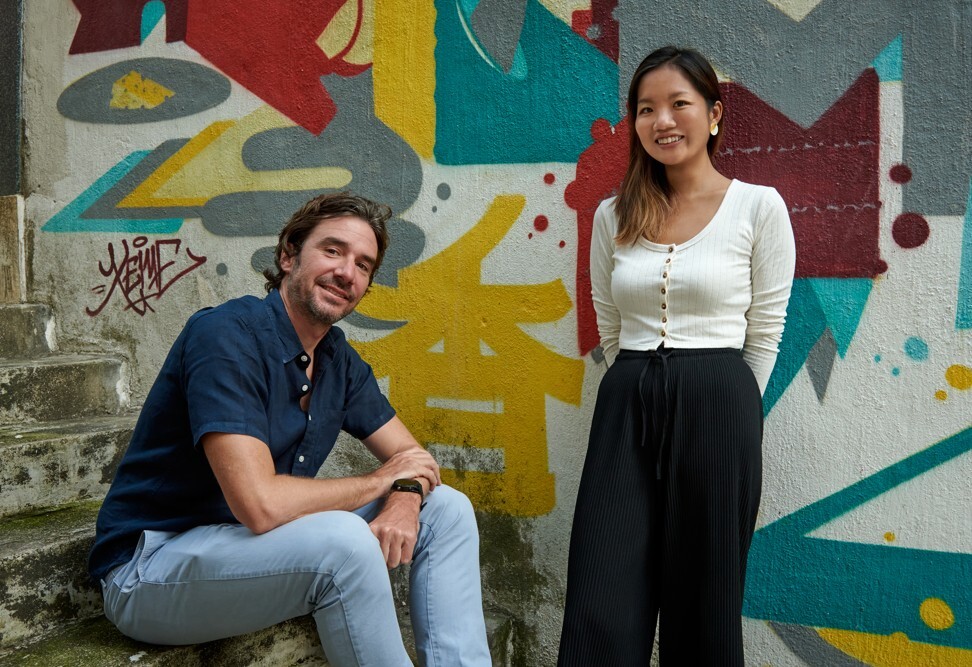 "We launched Hong Kong Shifts in July 2019, quite simply because we wanted to put a spotlight on people who are all too often taken for granted," Vanhollebeke says.
The two lawyers work on the Hong Kong Shifts website in tandem, backing it up with posts on Facebook and Instagram. Vanhollebeke shoots the photos, while Cheng, who grew up in Hong Kong's Happy Valley neighbourhood and has worked in Europe and the Middle East, does the interviews.
"Ultimately, we want the site to promote social inclusion and diversity by raising awareness, sparking debate and driving changes in the way our living and working environments are organised," Cheng says.
Subjects are interviewed on a regular basis but to no rigid timetable. The bilingual text of each of their stories is headed by the person's given name – which is provided with a poetic English translation – together with his or her daily working hours: 10 or more is not unusual. Every story is a short "Diary of a Nobody", yet each is compelling for its ordinariness and the flashes of hope and optimism that shine through even the most workaday existence.
Hong Kong Shifts came into being after it struck Vanhollebeke that he had walked past the female security guard at his apartment block in Sheung Wan for several years and yet he knew nothing about her. Mei Fung ("Beautiful Phoenix") responded cautiously to Cheng's invitation to lunch at a cha chaan teng, or Hong Kong cafe, but after some initial hesitation her life story came tumbling out.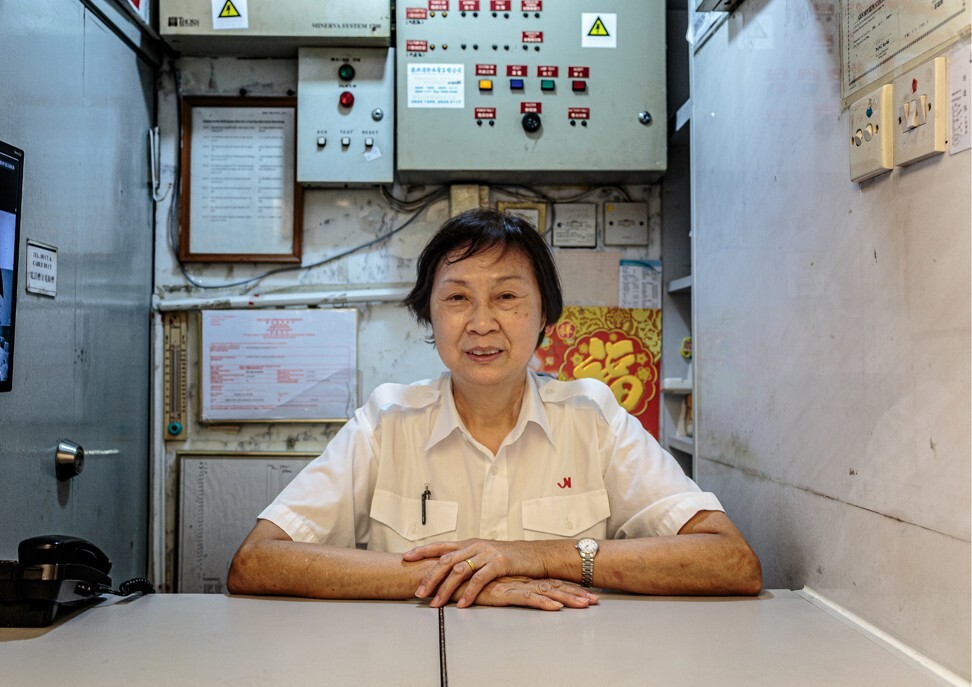 Born in Shanghai, she had barely known her sailor father because he was almost always at sea. Her family moved to Hong Kong while she was still a toddler. She had tried her hand at various trades – tailoring, an assistant in a department store – but eventually she settled down happily enough as a security guard ("though sometimes the residents yell at me").
Coyly, she admitted to sometimes going to Macau ("to play games") on her day off, and of a fascination with pop deities like
Andy Lau
and George Lam. Finally, she revealed a long-cherished memory: "I won third place in a drawing competition when I was 12 years old – it was a landscape painting."
After learning Mei's story, Vanhollebeke and Cheng started to cast their net further afield. Some interviewees, like the charity worker with the bright orange punk quiff, were too photogenic to pass up. Others, like the special needs kitchen assistant, were quiet icons of determination and optimism.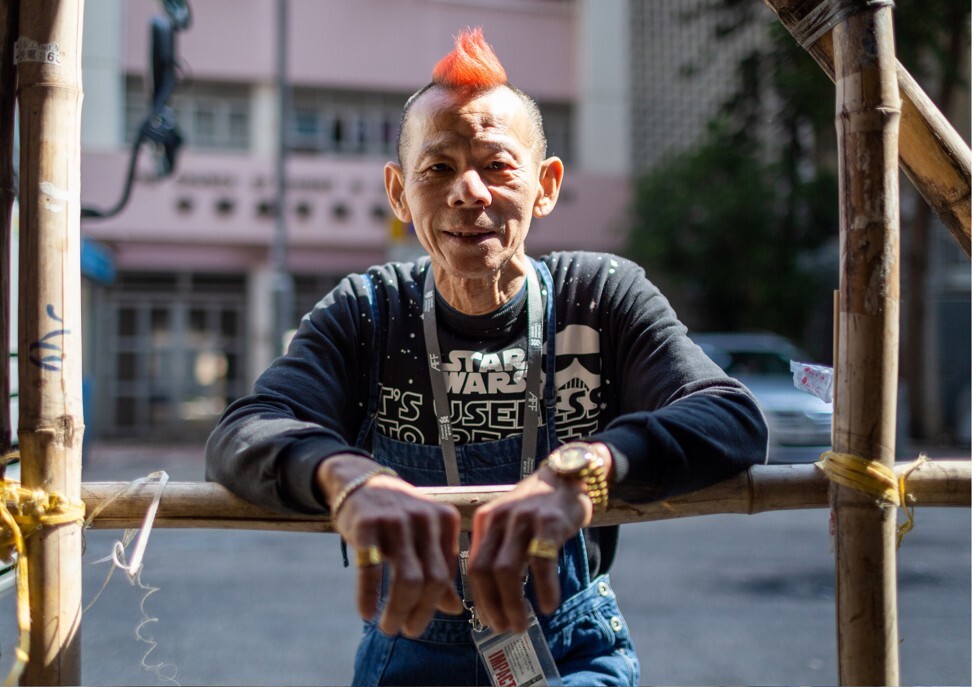 Hong Kong Shifts is an apt name for the project, reflecting both the term for a designated set of working hours and the desire for a shift in perspective.
"At first we picked subjects we knew in our own community, but later we would simply choose a neighbourhood and approach likely looking types and chat to them and then ask if we could take their picture," Cheng says. "The main point is that you don't really need to search – they're everywhere, you just need to open your eyes.
"We try always to take the soft approach, and so it's never structured as a formal interview as the people we're talking to are usually in the middle of their shift. I start off asking them about their job, and when I feel they're comfortable I can delve a bit deeper.
"Most of the people we interview are less familiar with social media, so we start by showing them a printout. But it's extra difficult in these times when we're all wearing masks and they can't see you smiling at them."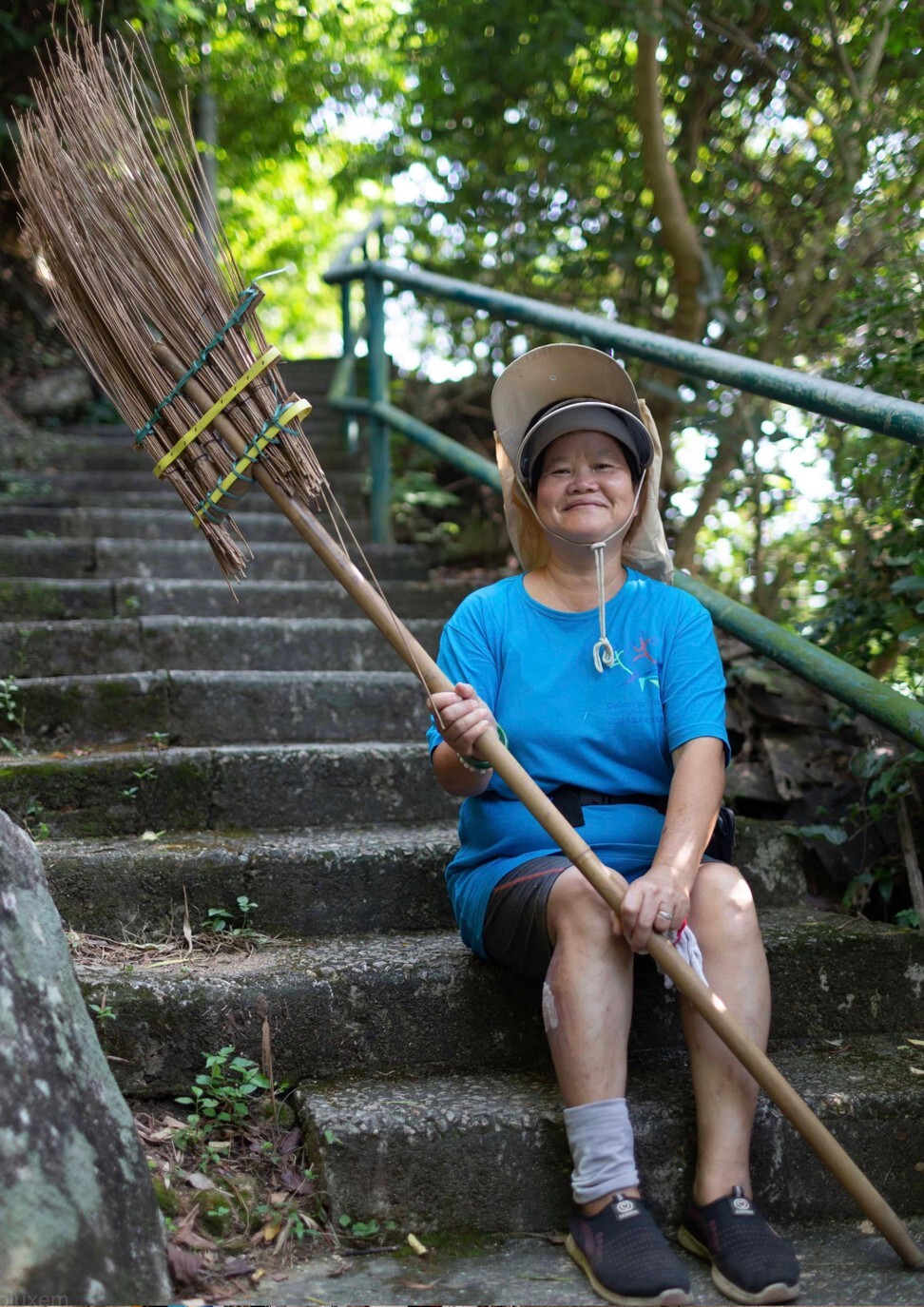 So far, the project has mainly featured either born-and-bred Hongkongers or immigrants from China, but the aim is to broaden the net in future by covering other residents, regardless of their ethnicity.
"We also want to explore more remote parts of Hong Kong, as up till now a lot of our interviewees have been on [Hong Kong] Island or in Kowloon," Vanhollebeke says.
In concert with the website, Vanhollebeke and Cheng have run – before coronavirus loomed large over the city – events that focused on social inclusion and diversity issues, featuring Hong Kong Shifts interviewees as the guests of honour. To broaden the scope of the project, they have partnered with NGOs and charities including ImpactHK, Run, Feeding Hong Kong and the Centre for Refugees to promote their work.
"Many of these organisations are doing an excellent job, but they may not always have the time or the resources to tell people what they are doing – which is where we come in," Cheng says.
"For instance, you might think Run is just about running, but it's an entire holistic programme to help refugees – sport is just a part of it."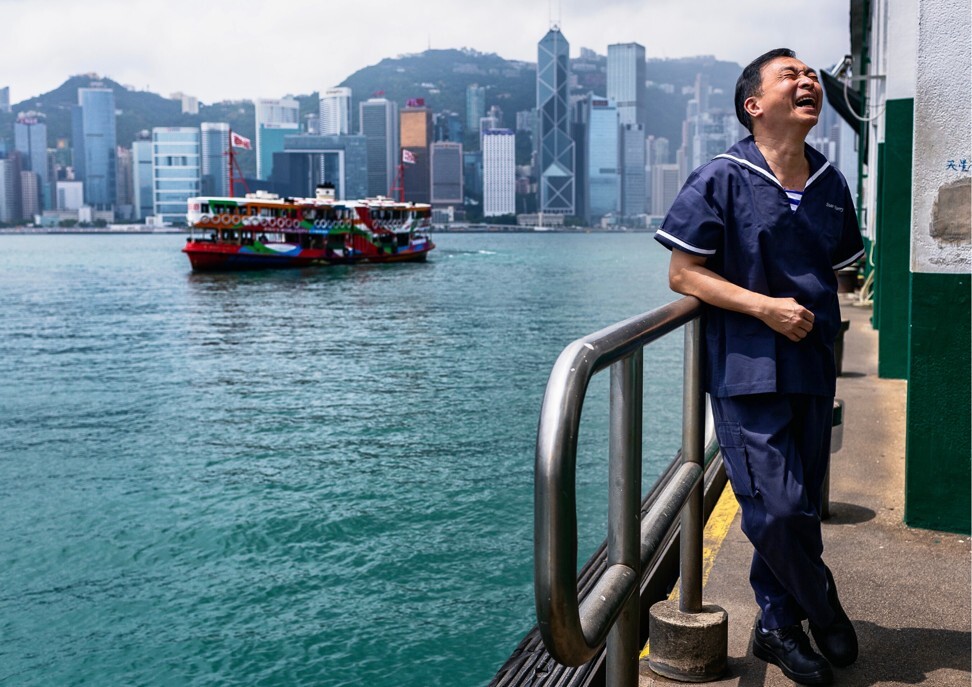 Hong Kong Shifts has also had an intense impact on its founders, prompting them to look again at their surroundings and comparatively comfortable existence.
"I've lived here for about 11 years, and I've found myself rediscovering my city," Vanhollebeke says. "I've been to neighbourhoods I'd never visited before, and heard stories that I found almost incredible.
"The people we meet very often live in difficult conditions, working long hours and perhaps facing a long commute to and from work as well. But I really did not expect to encounter their energy, and their positive mindset. After we've done the interview we return to give them the photos, and they're almost always doing just what they were doing when we first met them, and very happy to see us again."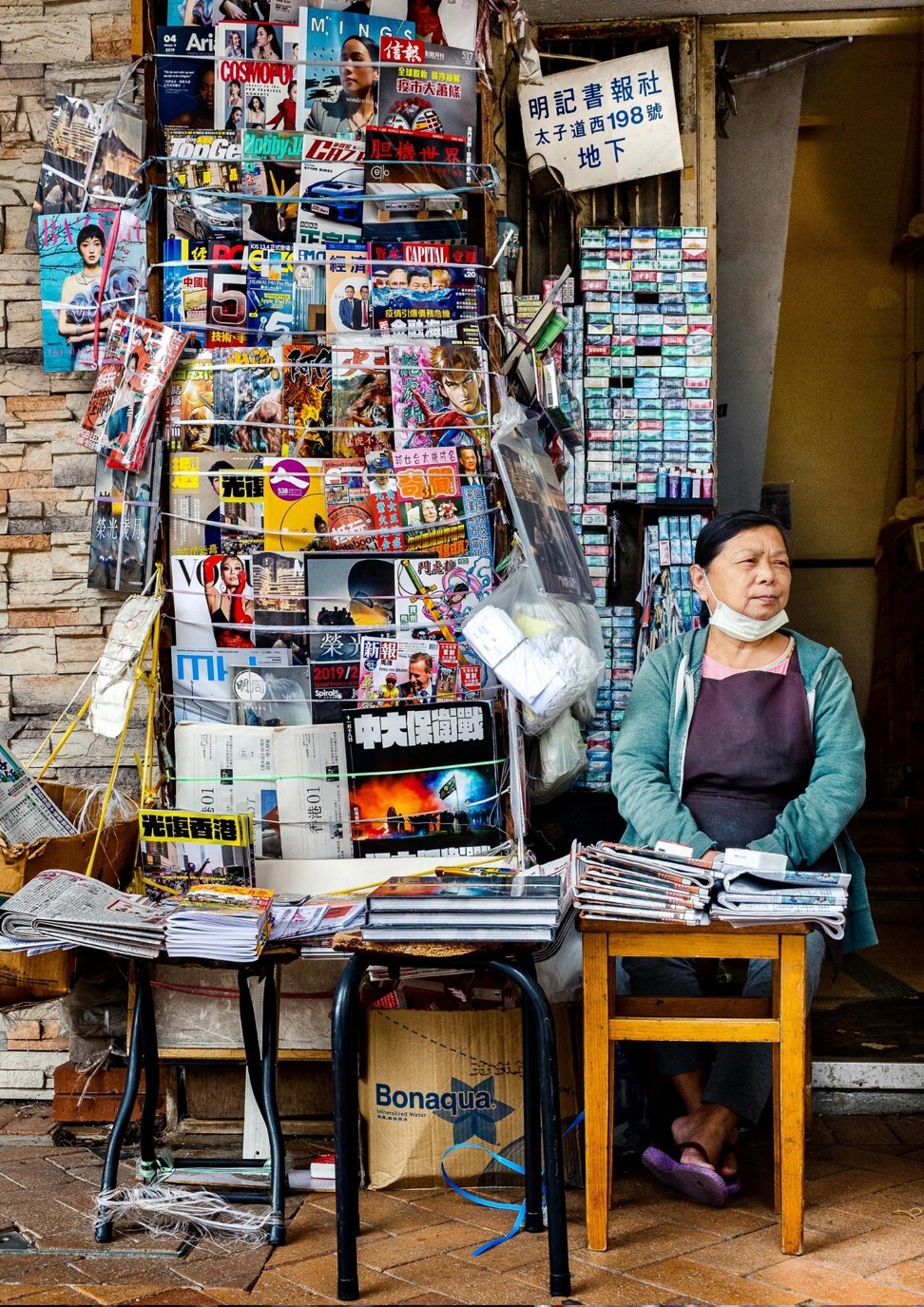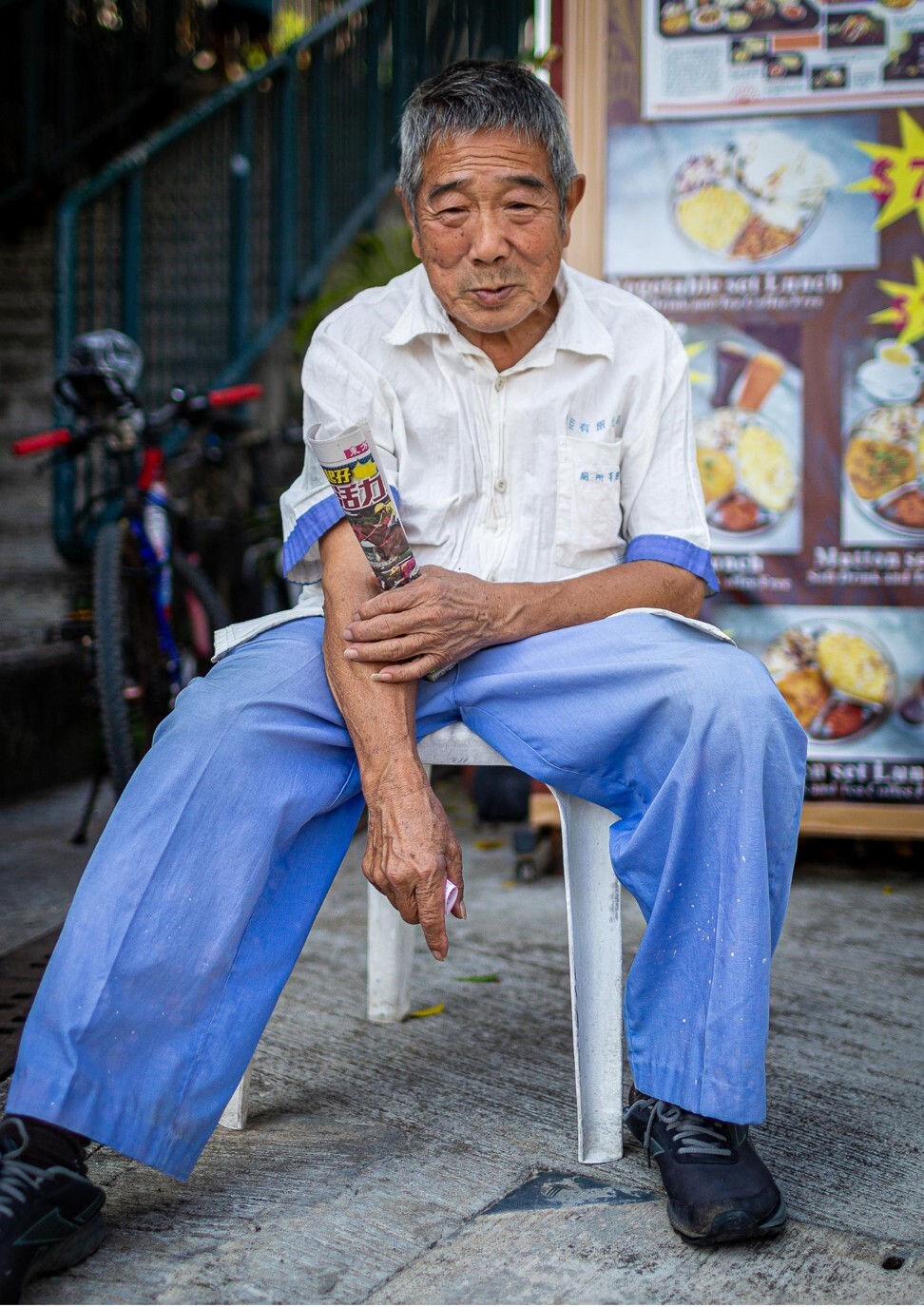 Despite counting Hong Kong as her hometown, the project has also been an eye-opener for Cheng.
"I'd seen the egg guy in Happy Valley almost every day when I was growing up, and I remembered him as he was always singing. But this was the first time I'd had a proper conversation with him, and learned a little bit more about his life. His father had been a stable lad at the Jockey Club, and he'd grown up in Happy Valley too.
"He works nights as a cleaner on top of his day job, but he also finds time to help other people whenever he can. He has a great outlook on life, really inspirational."
Vanhollebeke adds: "We've come to realise that life here is not just about the bottom line – there are so many people in Hong Kong trying to make a change for the better, doing a very hands-on job. You take a moment to think about that, and it's really very refreshing."
Twelve months after launching Hong Kong Shifts and having posted scores of interviews, their focus is now on how to expand the project.
"We've been running the project for a year now, and we're proud of what we've achieved so far," Vanhollebeke says.
"These people give us their stories and while it doesn't change their lives we have got some good traction on social media and are raising awareness. In future, we want to go one step further and find ways to give back in a more concrete way to the people we are featuring."