Robotics
Get more with myNEWS
A personalised news feed of stories that matter to you
Learn more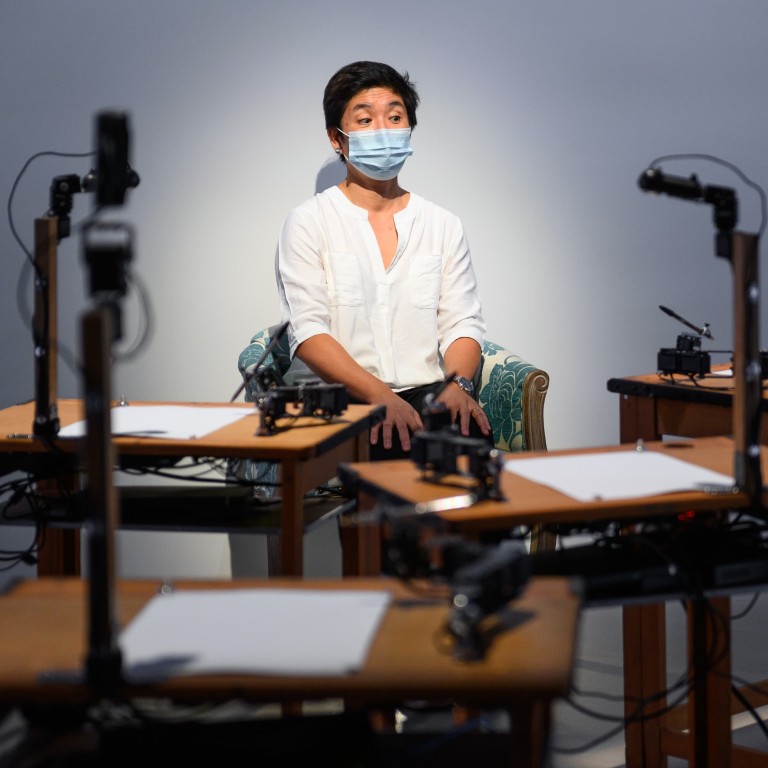 Robot artists sketching portraits of human sitters – is it really art, or is there something more going on?
5RNP, short for Five Robots Named Paul, have a residency in Hong Kong, sketching portraits of human sitters
Patrick Tresset, their human creator, describes the experiment as a live theatre project
Portrait artists have nothing to fear from 5RNP, the robots collective currently sketching sitters all day long at ArtisTree in Hong Kong.
The Post sat for 5RNP, short for "Five Robots Named Paul", while their webcam eyes and AI-driven arms worked frantically for 20 minutes at the art space in Quarry Bay. In the end, only two of the five portraits could possibly be described as faintly representational – assuming 5RNP are programmed to make figurative portraits rather than abstract art.
According to Patrick Tresset, the human creator of the robots, this exercise is more than just about the technology and how good it is. The set-up in Hong Kong, called Human Study #1, 5RNP, is actually a live-theatre project streamed online, with the sitter being one of the actors in a carefully choreographed performance.
The appearance of 5RNP is a mix of old and new. Five old-fashioned wooden school desks form the "bodies" of the robots, with a swivelling webcam and a mechanical arm attached.
There is no attempt to make them look human, unlike
Sophia
the Hong Kong-made robot who has been
taking drawing lessons
from Tresset, too. But the desks and the familiar ballpoint pens the robots use give them a friendly energy, and this sitter did not feel she was taking part in a sinister scientific experiment.
It was somewhat unnerving to be told that Tresset was there all the time, controlling the scene like an invisible puppet master from his studio in Belgium.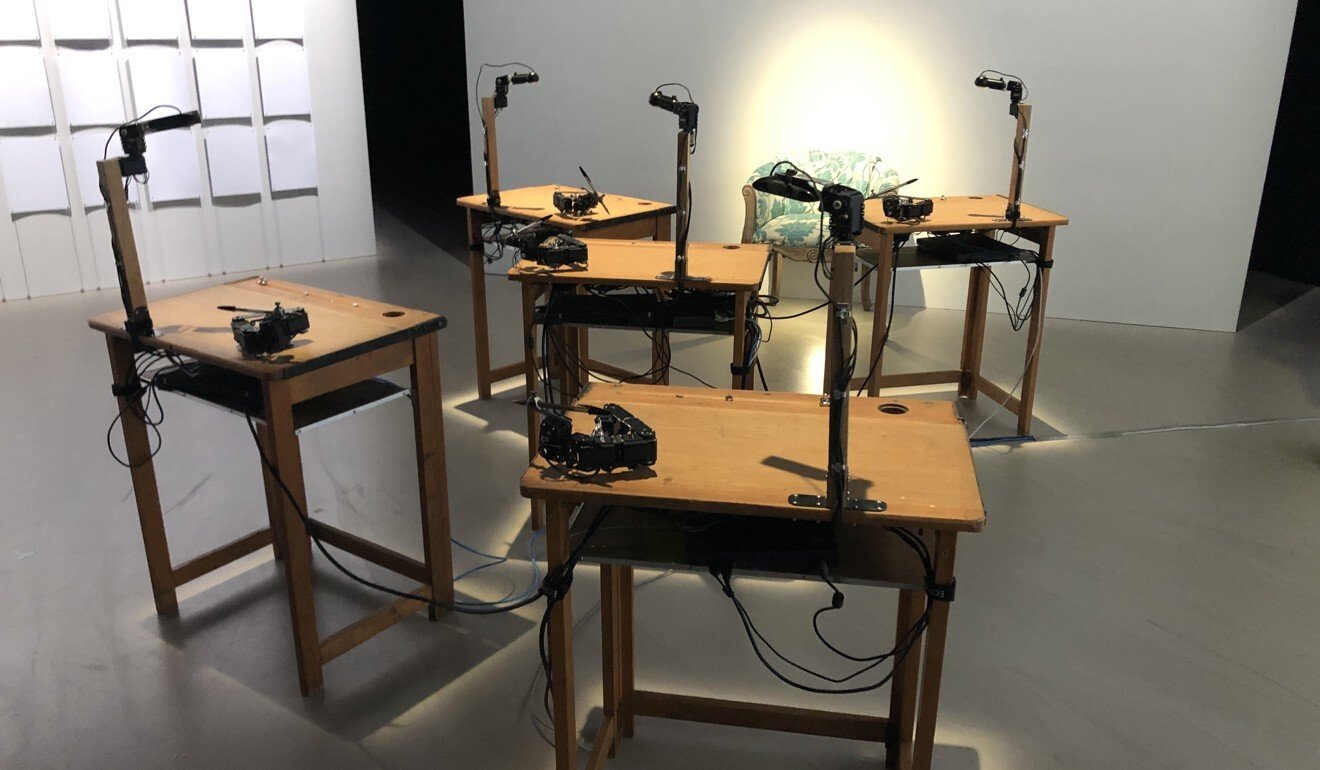 In 2012, the French-born artist unveiled his first robots with facial recognition as well as AI-driven capabilities to sketch, based on his own approaches to painting portraitures.
This is the first time he has presented the installation remotely, since he could not come to Hong Kong because of Covid-19 travel restrictions. The robotic arms are controlled by computer programmes that give each one of them a recognisable style (some are more abstract, some prefer to draw close-ups of faces), but Tresset controls a camera positioned behind the robots that decides what people see on the live stream.
As the title suggests, this is a study of human behaviour and how we interact with robots – something which all of us will probably be doing more of in the future.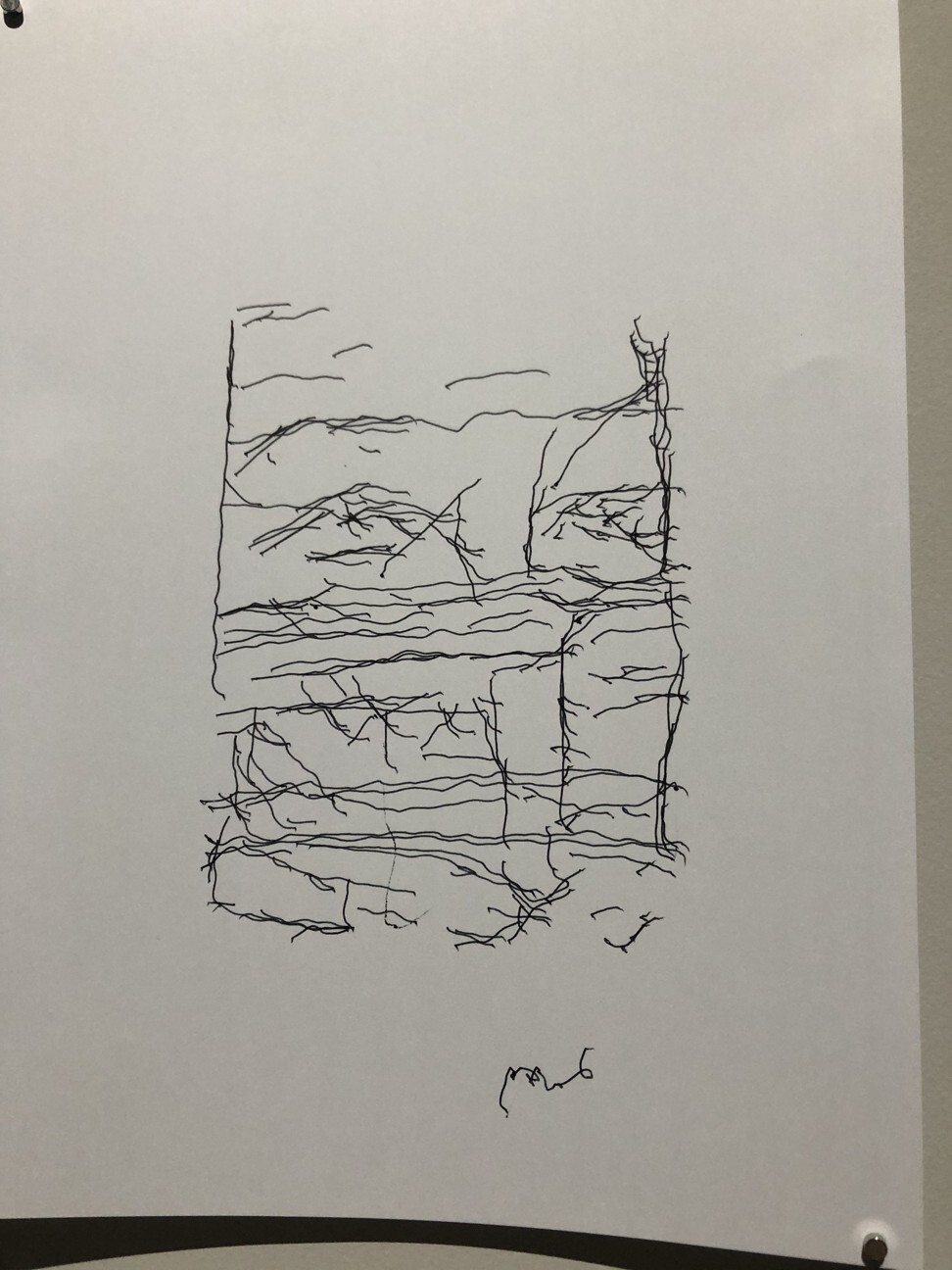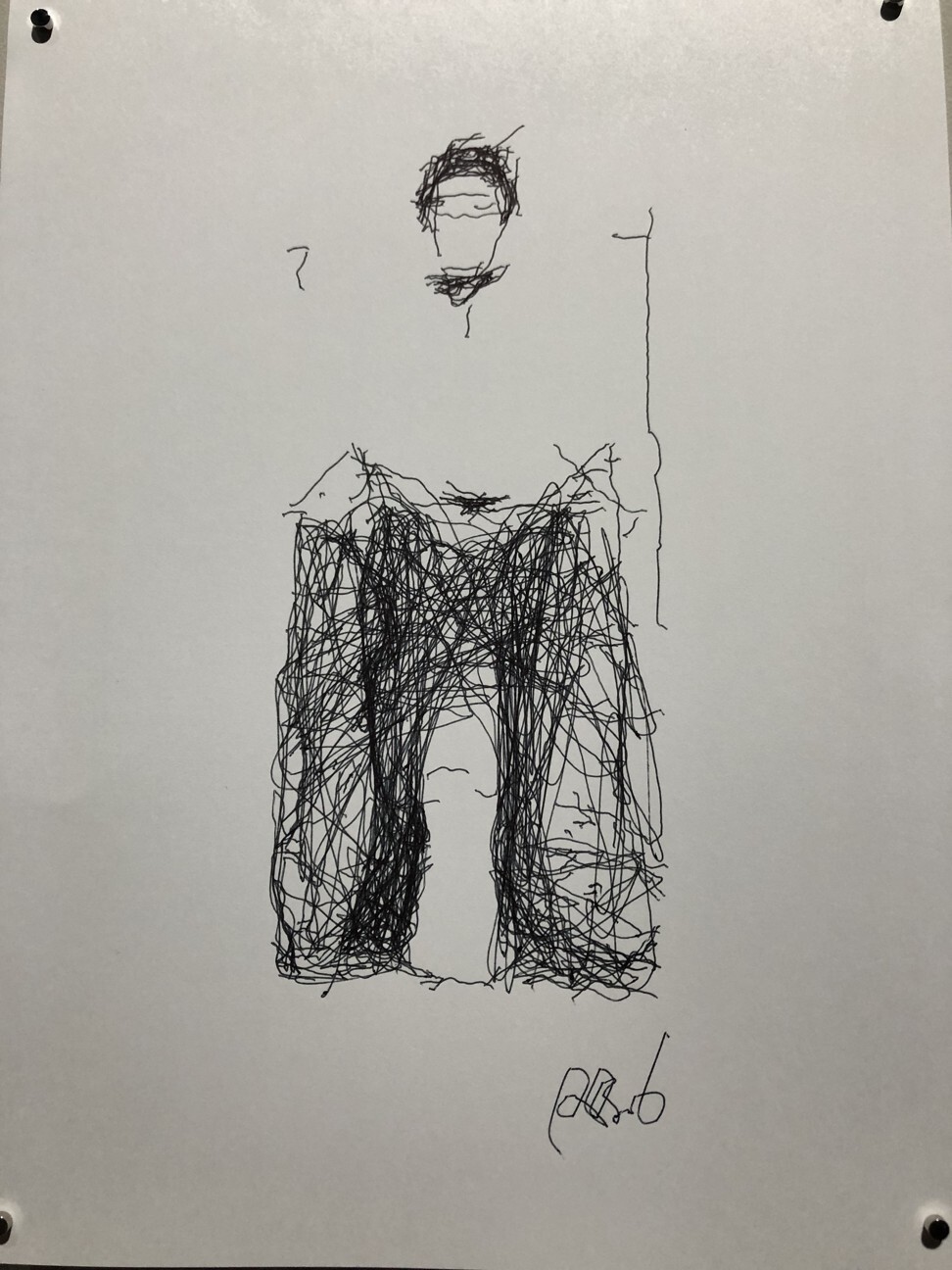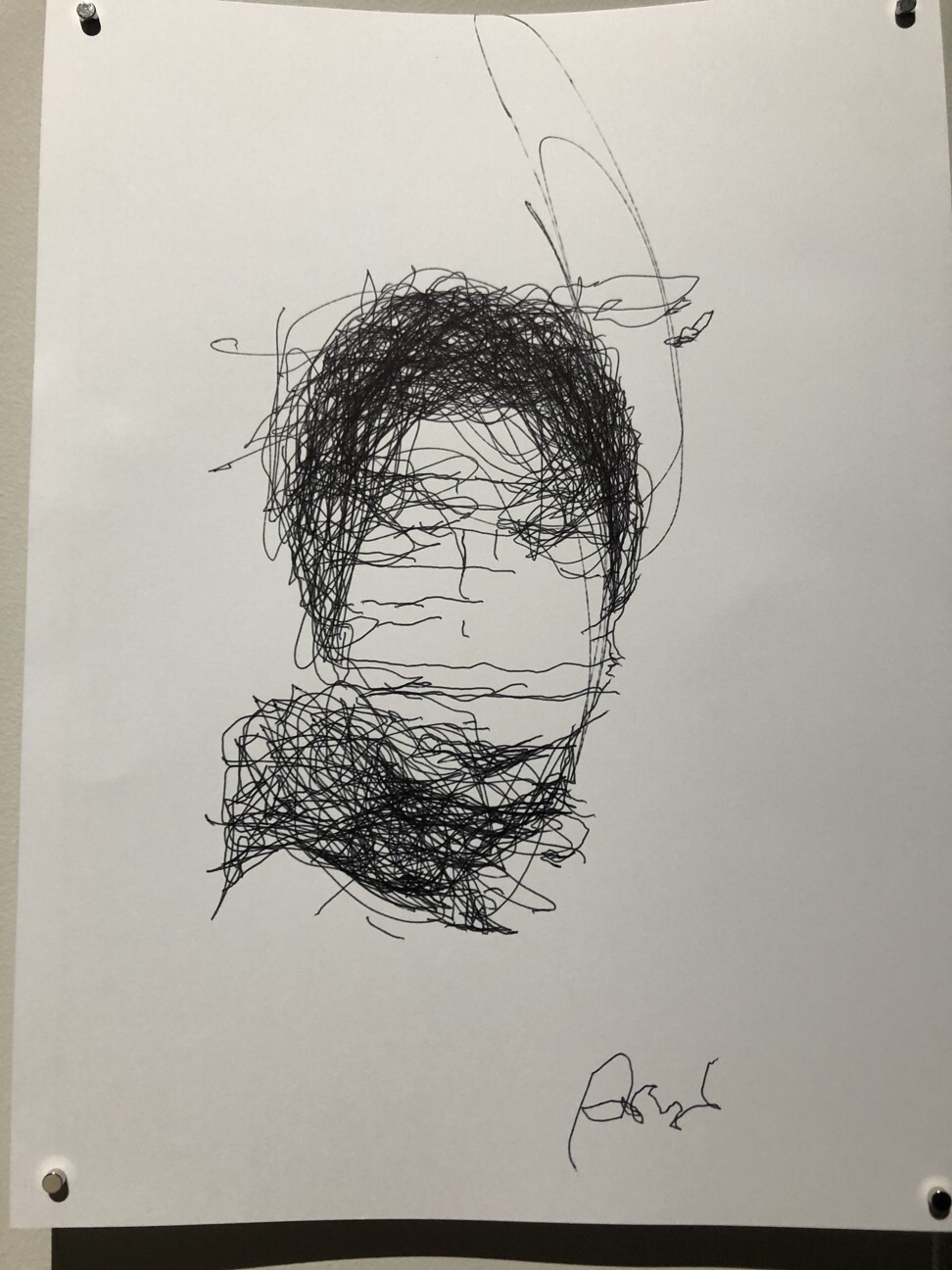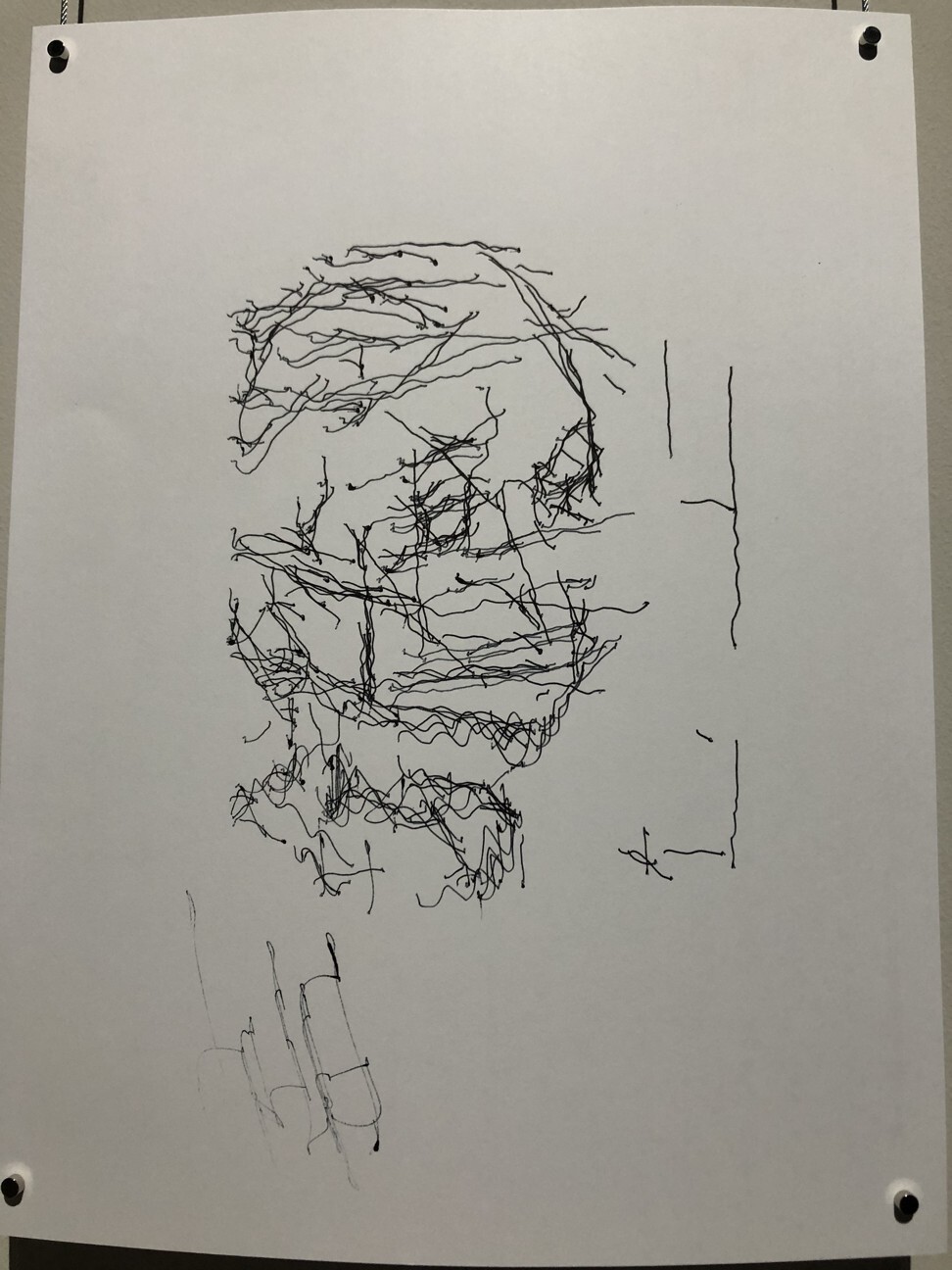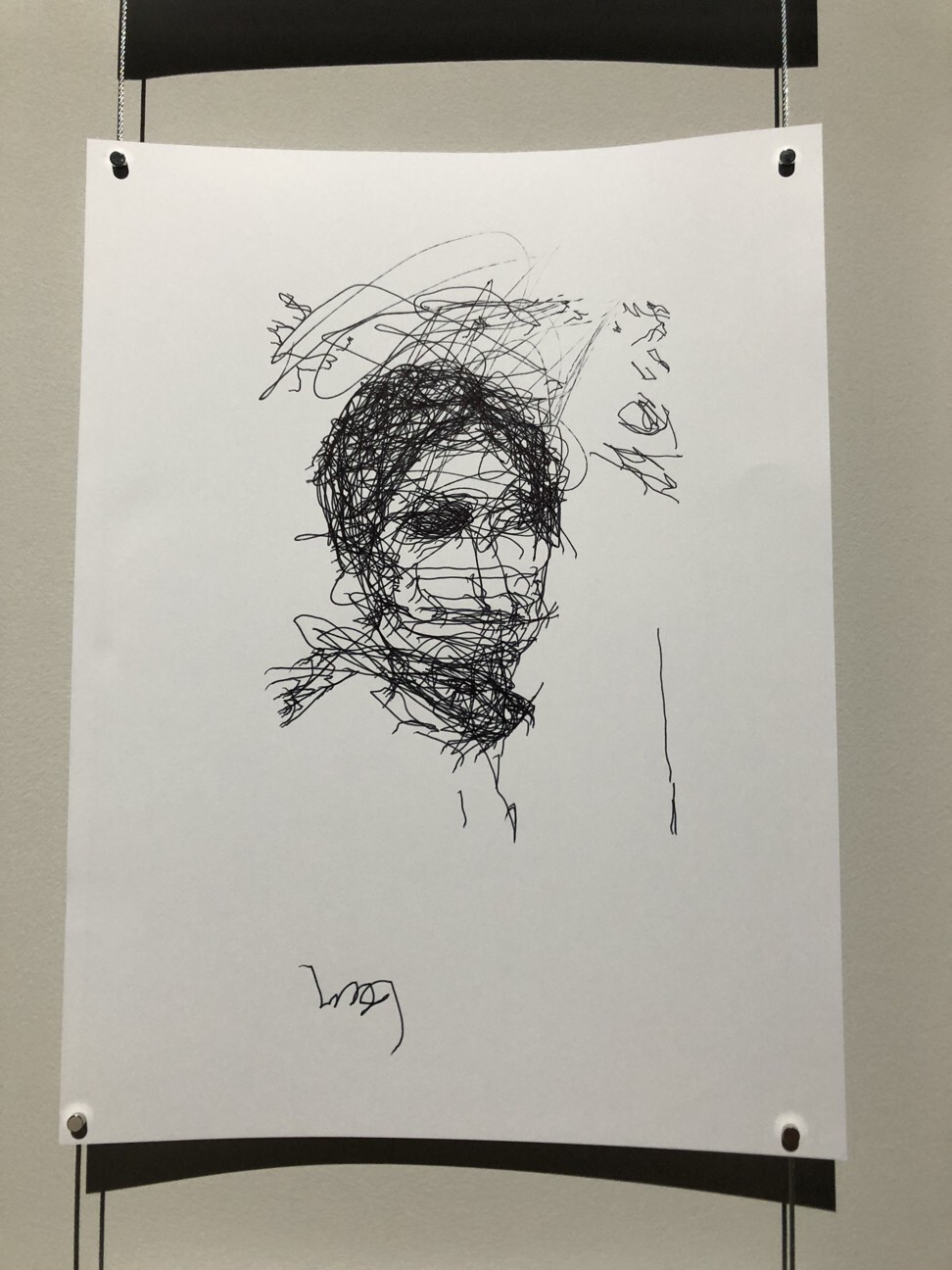 Human Study #1, 5RNP
is part of "Art Unchained", an exhibition and online forum about how art and technology interact, jointly curated by Joanne Ooi, Lisa Botos and Jean-Luc Gustave. For details, visit the ArtisTree website at
taikooplace.com
.