Art
Get more with myNEWS
A personalised news feed of stories that matter to you
Learn more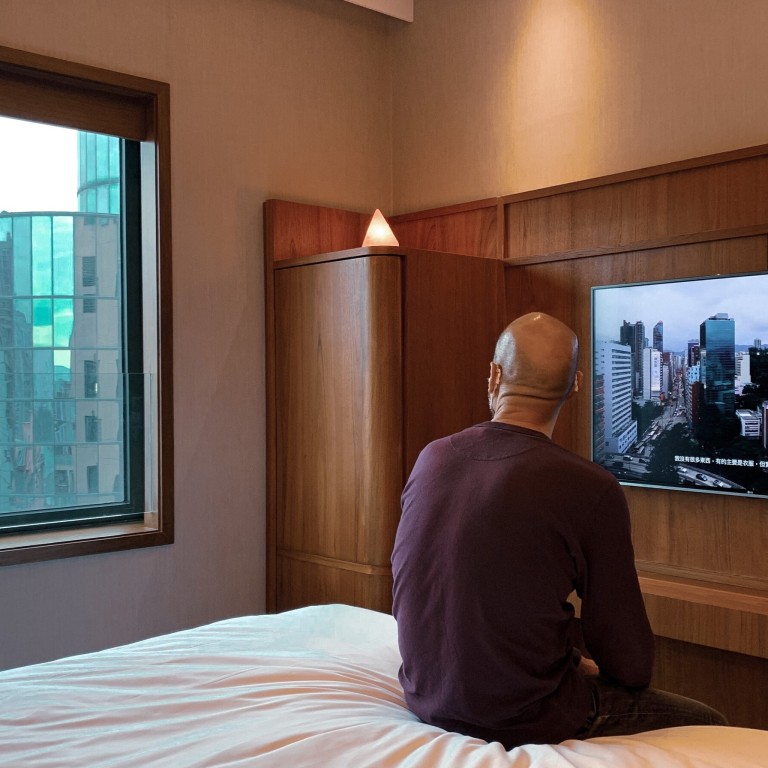 Artists respond to Hong Kong's 'new normal' in a flurry of shows
Leung Chi-wo explores what home means to Hongkongers, Jasmine Cheung takes over a street-side display window
A pop-up show in a stripped out shop space is a flirtation with 'unwarranted time and space, fuelled by an infatuation with impermanence'
Artists and art galleries have kept busy this year despite the persistence of Covid-19, and events are reaching a crescendo as the end of the year approaches.
Despite the announcement that Art Basel Hong Kong will be delayed until May 2021, 22 galleries are taking part in "
Hong Kong Spotlight by Art Basel
", a mini art fair held in collaboration with Fine Art Asia 2020 from November 26 to 30. Meanwhile, from November 24 an exhibition at the Indra and Harry Banga Gallery of the City University of Hong Kong, called "Art Machines: Past / Present", will feature art made using machines by 34 local artists.
Several smaller exhibitions are of particular interest for those who want to understand Hong Kong's special qualities and how local artists are responding to the city's "new normal".
1. Leung Chi-wo: Home and Nonhome, Eaton HK, 380 Nathan Road, Yau Ma Tei. Until December 11
Back in 2004-6, Leung Chi-wo asked 30 Hongkongers what they thought of their homes and recorded their monologues. These recordings were used in a 2007 exhibition called Open Home (Hong Kong), which was staged inside someone's flat. Now you can hear them again inside a hotel room, a context which is half private, half public and half home, half foreign.
An installation in the adjoining room features a new video based on conversations with young students about to leave Hong Kong to study abroad. Their idea of home is notably broader and more conceptual than that heard in the original monologues.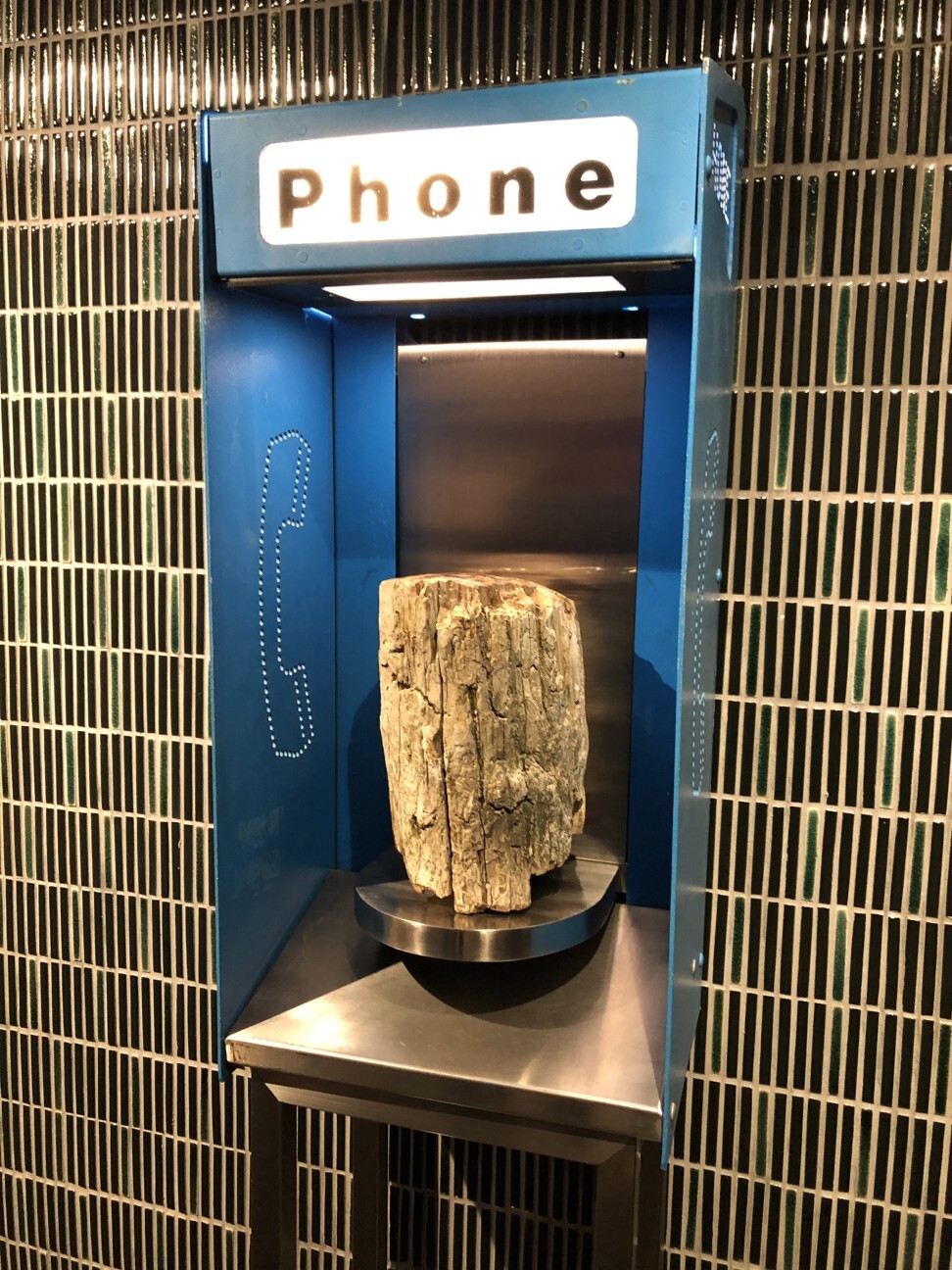 In the lobby downstairs, Leung has recreated his Monuments for Solitude (2018) that was shown in the Thailand Biennale in Krabi. It is an old telephone booth with a piece of petrified wood standing in place of a telephone, recalling Tony Leung Chiu-wai's confessional whispers into the hollow of a tree at the end of In The Mood for Love. From there, visitors are directed to the 19th floor, where they hold cylindrical speakers to their ears to hear the monologues in private.
Home and Nonhome is part of the 2020 Jockey Club New Arts Power series organised by the Hong Kong Arts Development Council. Pre-registration is required for visits to the installations in the hotel rooms.
2. viiijasmine: There Were No Scary Shadows, Précédée, 304 Shanghai Street, Yau Ma Tei, November 24-29
A short walk from Eaton HK is Hong Kong's smallest, but most accessible art space.
Précédée
, a display window in Shanghai Street, will feature a new work 24 hours a day by the multidisciplinary artist Jasmine Cheung (also known as viiijasmine). The description sounds intriguing: "I once trespassed that dusky room in a dream, where I saw the bed that you once slept [sic] on a damp floor, scattered with old diaries and poems. As a finger swiped through, a ripple is all it [sic] remained."
Two other new shows are related to the theme of sleep and dreams.
3. Epical Chamber: Sleepwalkers' Vision, Floating Projects, Jockey Club Creative Arts Centre, 30 Pak Tin St, Shek Kip Mei, Until December 5
This is a series of videos made by local artist group Epical Chamber, formed by Leung Ka Man and Ocean Leung, who collect fragments of local lives and stories as raw material.
As the title suggests, these works will consider the perspective of sleepwalkers who hang on to their conviction of what reality is even though they are fiercely denied by those who are supposedly awake.
This will have particular resonance at a time when opinion over what has been happening in Hong Kong is so divided.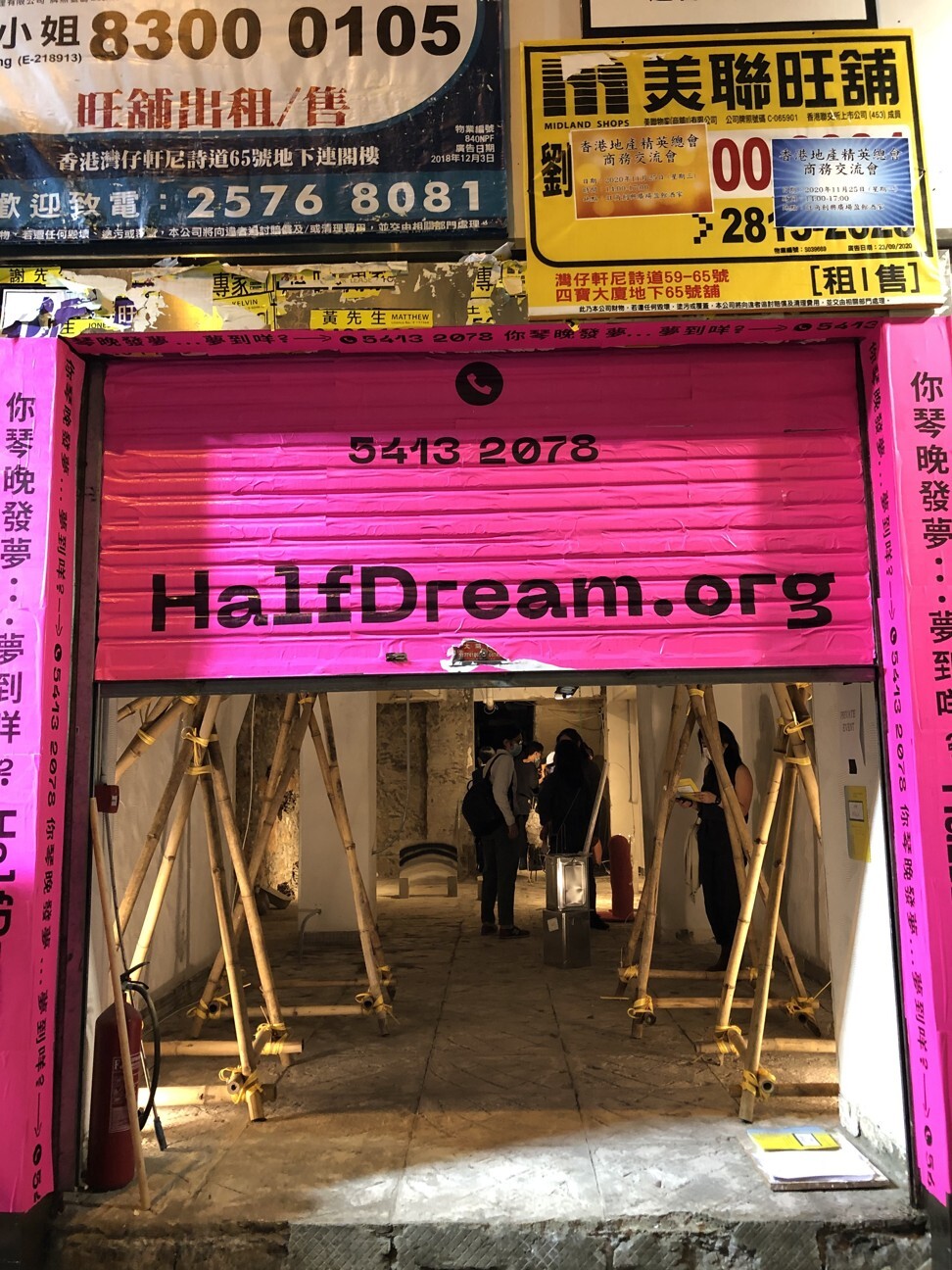 4. A'Fair, 65 Hennessy Road, Wan Chai, 1pm-6pm, Until November 22
Don't miss this fly-by-night set-up in an empty shop space that takes you into a surreal dreamland in the middle of Wan Chai. The entrance, covered in pink, broadcasts a continuing project by Doreen Chan called
HalfDream.org
that is collecting dreams from around the world. (Call 5413-2078 to leave yours).
Inside, other artists have responded to the stripped out, two-storey venue by using found objects to create a gritty scene that triggers sometimes sensual, sometimes angry emotions. According to curator Tiffany Leung, this is an attempt to explore a more fluid way of artists working together, especially by using alternative spaces that exist outside institutions and commercial galleries.
Recalling British author Richard Hughes' description of Hong Kong as being "a borrowed place living on borrowed time", this is a flirtation with "unwarranted time and space, fuelled by an infatuation with impermanence".
5. Queer as German Folk (Hong Kong version), curated by Wong Ka-ying, Goethe-Institut Hongkong, 14/F, Hong Kong Arts Centre, 2 Harbour Road, Wan Chai. Until December 23
We are including this even though it isn't strictly a contemporary art exhibition. Hong Kong artist and writer Wong Ka-ying responds to a German series of exhibitions called "Queer as German Folk" that tells the stories of LGBTQI people fighting for equality over the past 50 years by introducing Hong Kong's queer history in the context of the international Stonewall movement. The exhibition is accompanied by guided tours, talks and sharing sessions.
Please check each venue's website for precise opening times.