Art
Get more with myNEWS
A personalised news feed of stories that matter to you
Learn more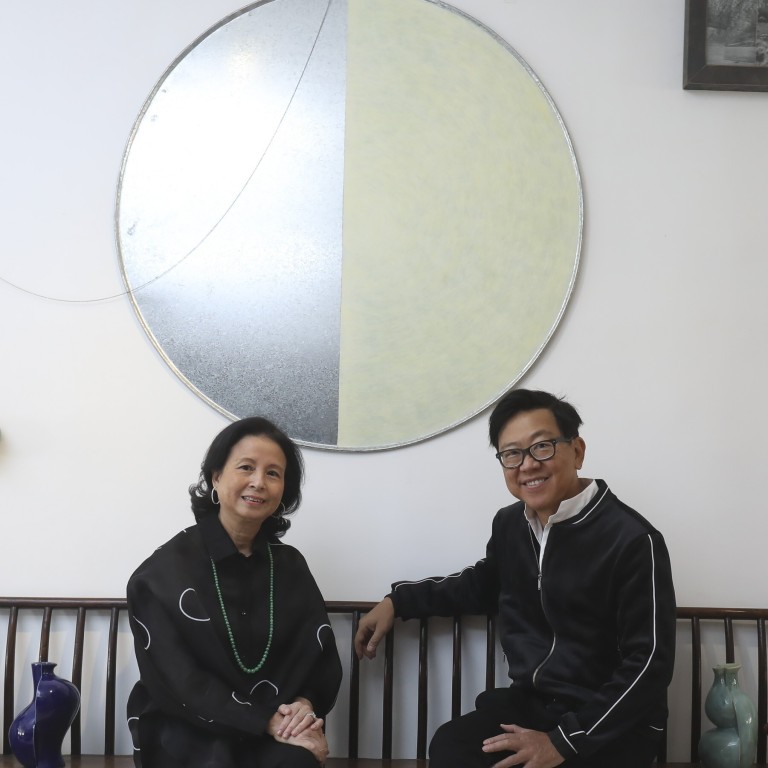 Noted Hong Kong art collectors make large donation of works to new museum M+, mostly by local creators
The donation of 90 works from William and Lavina Lim is one of the most significant additions to the museum due to open in Autumn 2021, its chief curator says
Samson Young, Lee Kit and Lam Tung-pang among significant Hong Kong artists featured in the collection
Hong Kong visual culture museum M+ announced on Thursday that its board had approved a large donation of contemporary art from architect William Lim Ooi-lee and his wife Lavina Lim Yuk-mui, an interior designer.
The donation consists of 90 works made in the last 20 years, around 70 per cent of them by Hong Kong creators, which makes this one of the most significant additions to the new museum slated to open in Autumn 2021, chief curator Doryun Chong says.
Besides notable works by
Samson Young
, Lee Kit, Lam Tung-pang and 27 other well-known local artists, there is also a sprinkling of international names including
Lee Bul
, Manit Sriwanichpoom and Haegue Yang.
The significance of this donation is more than just the artworks themselves. This is the entire content of the Lim's studio in Wong Chuk Hang where they have hosted gatherings for the jet-setting art-world elite since 2013, when Art Basel first took over the Hong Kong Art Fair. The studio has both activated and witnessed the taking off of international interest in Hong Kong art, Chong says.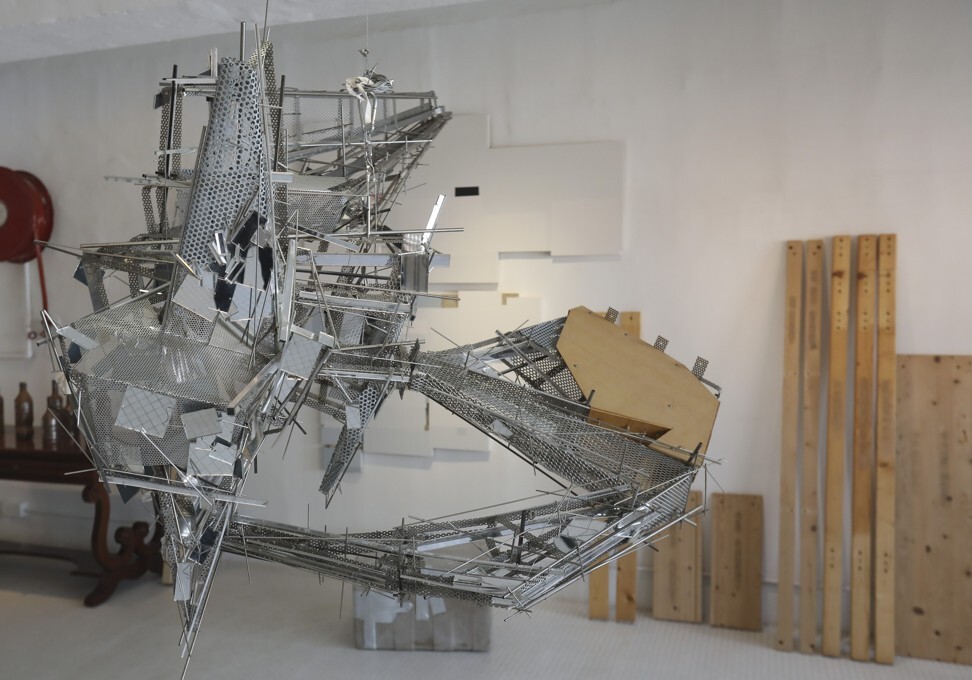 William Lim is the first to admit that he was a complete novice back when the couple started buying art regularly around 2006. At the time, they owned a furniture shop near art critic and curator John Batten's gallery on Peel Street.
"John showed some really strange art that we didn't understand, art made by people such as Lee Kit and Tsang Kin-wah. The first work we bought was by Wilson Shieh. There was technique and an aesthetic that we could understand," William Lim says.
The Wong Chuk Hang studio is today filled with just the kind of art that the couple found "strange" back then, as well as more accessible, figurative art, such as a large commissioned painting of the neighbourhood by Yeung Tong-lung.
The couple's interest in Hong Kong art may have been, by their own admission, unfocused and unacademic to begin with. But their entire private collection – dubbed the "Living Collection" – is probably the largest private collection of Hong Kong contemporary art (only about a fifth of the collection is kept in the Wong Chuk Hang studio and is going to M+). William Lim, especially, has also become the go-to person for any art event or panel discussion about collecting Hong Kong art.
His rapid rise as an art-world authority has to do with his strategic engagement with the art scene and the fact that it is so rare for a collector to focus on Hong Kong art.
"I distinctly remember people saying that Hong Kong art would never catch up with the mainland Chinese art boom, that Hong Kong art was 'not important' enough. But I always like the underdog," he says.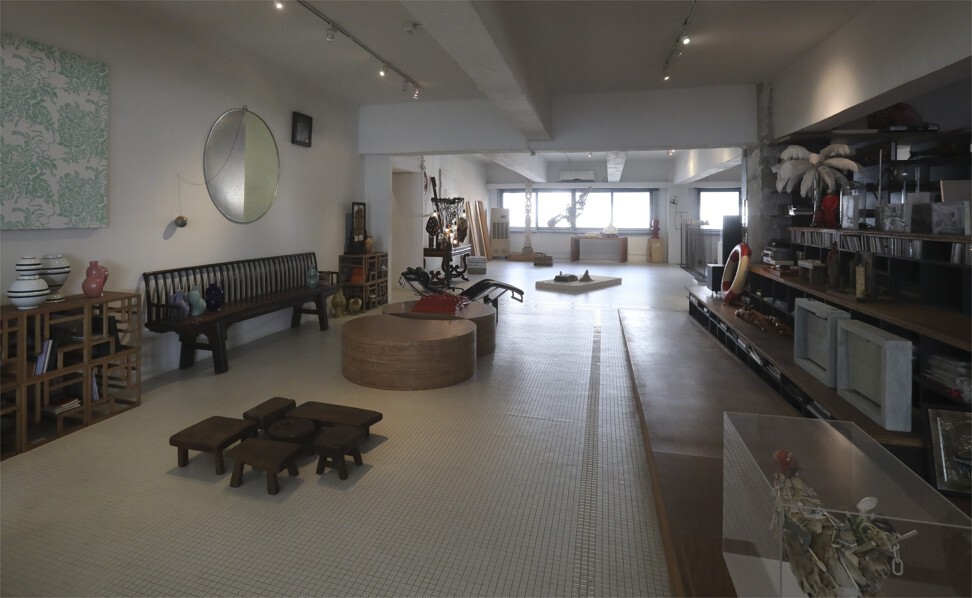 The well-travelled couple thinks that the art in Hong Kong tends to be more personal and experimental because artists are less likely to be driven by demand. Looking around the studio, they also have a clear bias towards quieter, muted palettes. They even titled the catalogue published in 2014 "The No Colours".
"We have tried to achieve a spatial balance, and the rawness of materials such as plywood, steel and concrete is a unifying factor for a lot of the artworks," William Lim says.
Their taste in art often became the version of local art to which visiting dignitaries were exposed. Their studio soirées began precisely when the world decided that Hong Kong culture was rather important after all. In 2013, the city became a major stop in the global art fair itinerary, and the following year, the Umbrella Movement protests became headline news around the world. As the most high-profile patrons of local artists, the Lims were visited by the likes of
Zaha Hadid, the late architect
; Frances Morris, director of London's Tate Modern; Nanjo Fumio, director of Tokyo's Mori Art Museum; Simon Mordant, chairman of Australia's Museum of Contemporary Art; and a large number of super-wealthy collectors and art investors.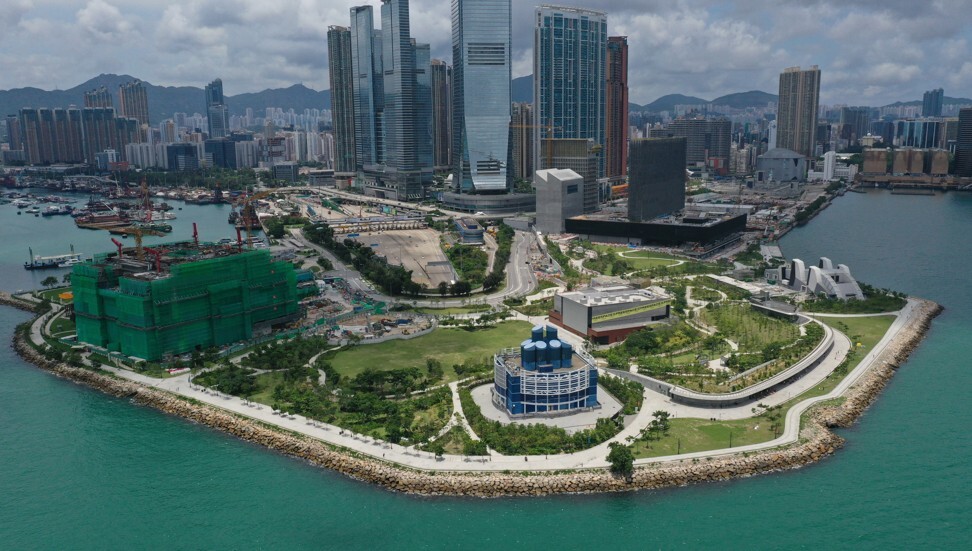 The decision to end this chapter of their art collection coincides with the opening of M+ and also a switch to a slower, more selective phase of buying art. One reason is economics. The Lims do not sell. Their two sons also like art. However, between themselves and M+, which has made several large-scale acquisitions of Hong Kong art in the run-up to its opening, they have convinced a lot more people to buy Hong Kong art and prices have gone up. "Now we are being priced out of the market," William Lim says.
The donation burnishes the Lims' reputation as collectors who are not profiteers. However, there is a potential conflict of interest because out of the 90 works, nine are by either William Lim or design firms set up by his sons with their wives.
Chong says it is not an issue. "His entries in major architectural biennales are already in our collection so this is not the first time we have collected his works. We have been in discussion with him as an important Hong Kong practitioner in addition to being a collector."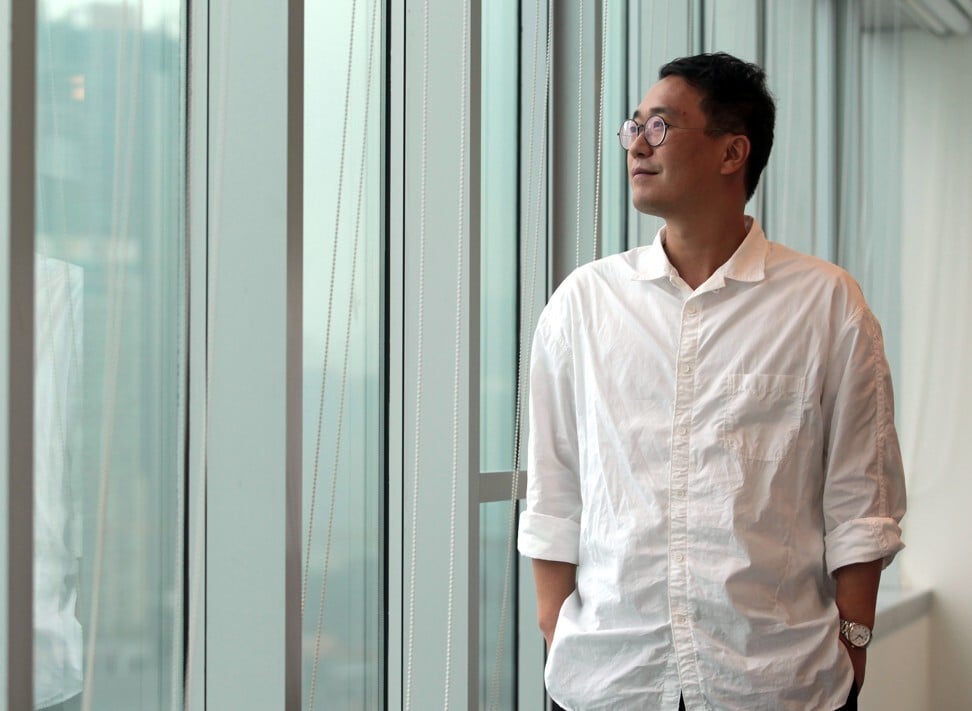 Furthermore, the family's creations, including pieces of furniture, are part of the whole studio experience. M+ is taking an archival approach to collecting and sees great value in preserving the feel and the spirit of the space itself, Chong explains.
Besides the Lims, other collectors have equally valid and personal narratives about the development of the Hong Kong art scene. Chong hopes they will follow suit and donate.
"The pie of recognition is big enough to share between lots of people," he says. "This is the art history we want to bring. Art history is not just a history of artists, but of presenters and patrons, too."
This article appeared in the South China Morning Post print edition as: Patrons donate large collection to museum