Art
Get more with myNEWS
A personalised news feed of stories that matter to you
Learn more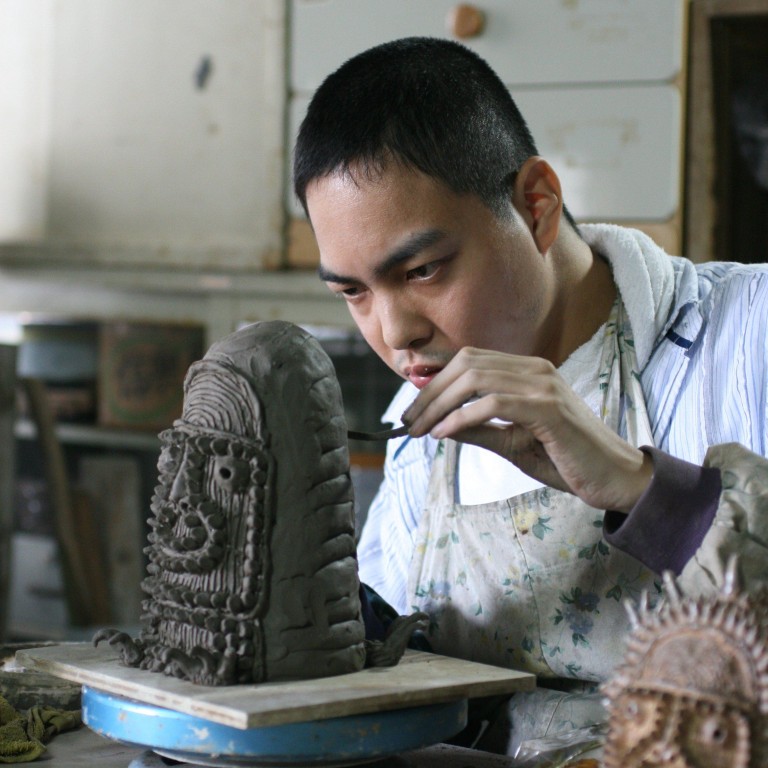 The outsider art of autistic, non-verbal sculptor Shinichi Sawada, whose bizarre clay creations 'speak for themselves'
Shinichi Sawada's demonic, bestial and anthropomorphic figures are creatures of an imaginative realm known only to the artist himself
His first solo exhibition in the US is currently taking place at the Venus Over Manhattan gallery in New York
Growing interest in what is termed "outsider art" has brought Japanese sculptor Shinichi Sawada to the attention of the international gallery circuit.
The 38-year-old artist, who is diagnosed as severely autistic and non-verbal, was first introduced to a wider audience when his works were included in the main curated exhibition of the 2013 Venice Biennale as an example of art created by individuals with no official training or references to specific traditions.
Since then, Sawada has been represented by the Jennifer Lauren Gallery in Manchester, UK, and his first solo exhibition in the US is currently taking place at the Venus Over Manhattan gallery in New York. (The gallery website has a 3D virtual tour).
Sawada is a prolific sculptor of strange, original figures that rival the richness of the fantastical world of Argentinian writer J.L. Borges' Book of Imaginary Beings. He works mainly in clay, and his bestial and anthropomorphic figures are nearly always covered in an armour of thornlike projections.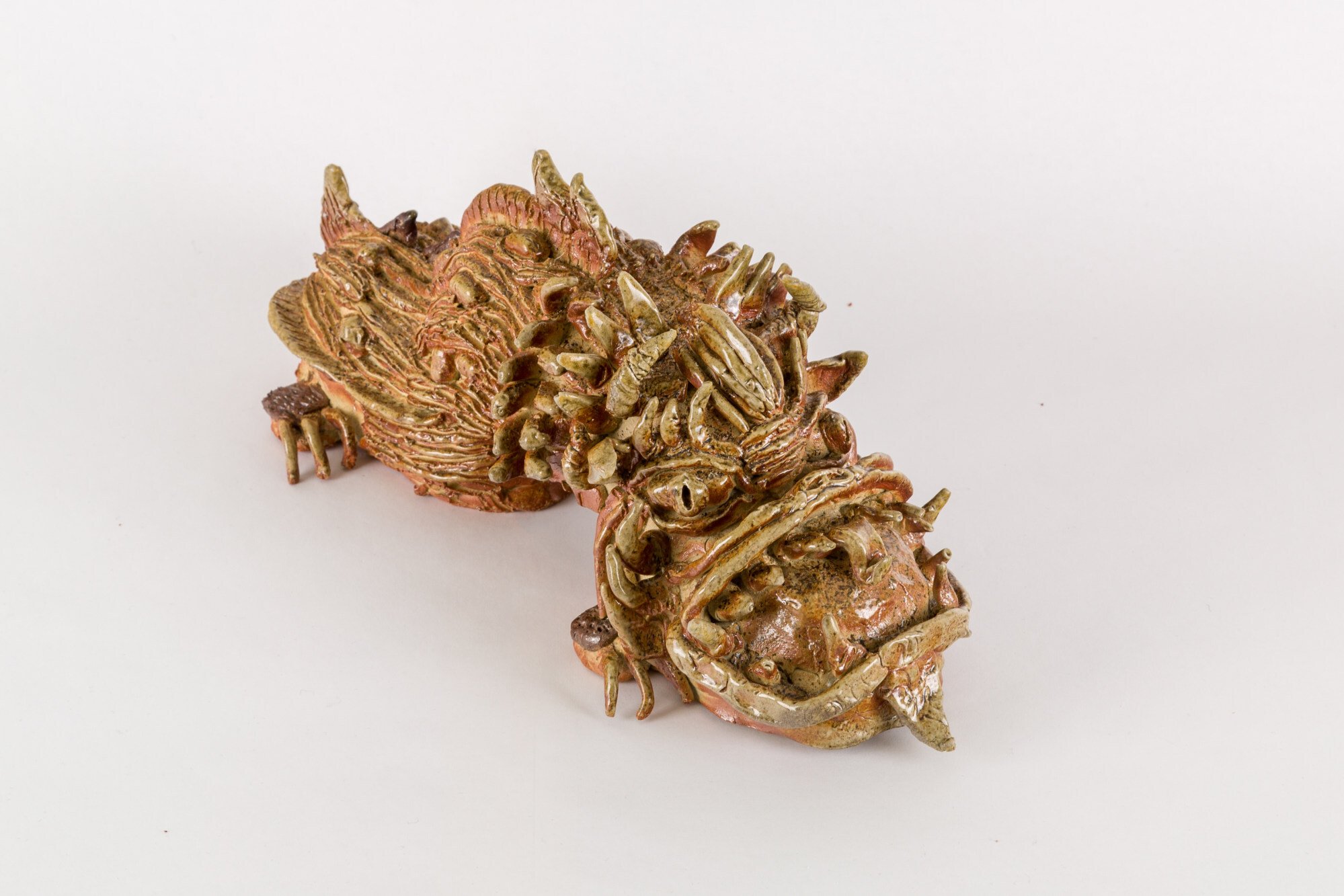 Some are vaguely human-like, others resemble animals or reptiles. They are creatures of an imaginative realm known only to the artist himself.
Sawada also bakes bread, and the 30-odd sculptures in the gallery include some which have softer, bread-like shapes. A third strand of his work consists of small cars constructed from hand-torn paper.
Adam Lindemann, founder of Venus Over Manhattan, first encountered Sawada's sculptures at the Venice Biennale. The exhibition, entitled "Il Palazzo Enciclopedico" (The Encyclopedic Palace), was curated by Massimiliano Gioni, who drew from artist Marino Auriti's idea of an all-embracing museum of worldly knowledge.
While reflecting on future shows at home during the pandemic, he remembered Sawada's unusual artworks and decided to bring them to New York.
"I remembered seeing a room of artworks by Shinichi Sawada, and how I was fascinated by it. His work is very original, and it has a highly fetishistic element to it," he says. Thinking about them again at the height of the Covid-19 pandemic, Lindemann says he could see that they carried a positive and powerful message.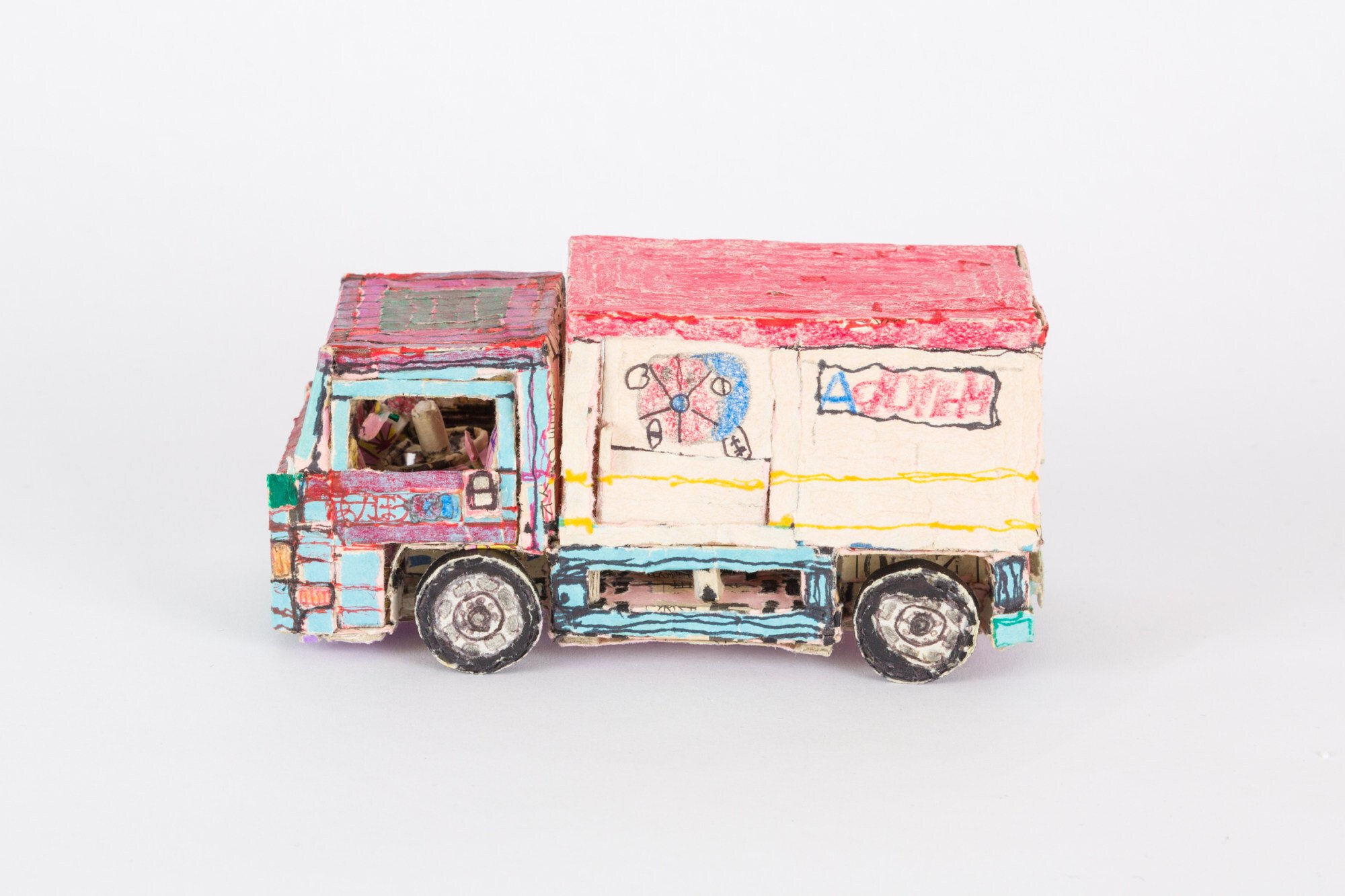 Sawada, who was born in 1982, was swiftly diagnosed with autistic spectrum disorder (ASD) – the condition is generally noticed in the first few years of life. At age 18, he began to attend a welfare school called Nakayoshi Fukushikai in Japan's Shiga prefecture. At first he tried embroidery, but his supervisors noticed that he seemed to enjoy sculpture more.
Realising his aptitude for the practice, the school built a small studio in a wood near to its main premises out of sheet metal (it is too cold to be used in winter). Sawada, who lives with his parents, follows a regular schedule, working in the studio in the afternoon every Monday, Wednesday and Thursday. In the morning, he bakes bread at the school.
Jennifer Lauren, owner of the UK gallery, has seen the artist work in Japan and has written about how he works without showing any sign of hesitation, as if he has already envisioned how the final pieces will look. Each creature takes about four or five days to make, she says.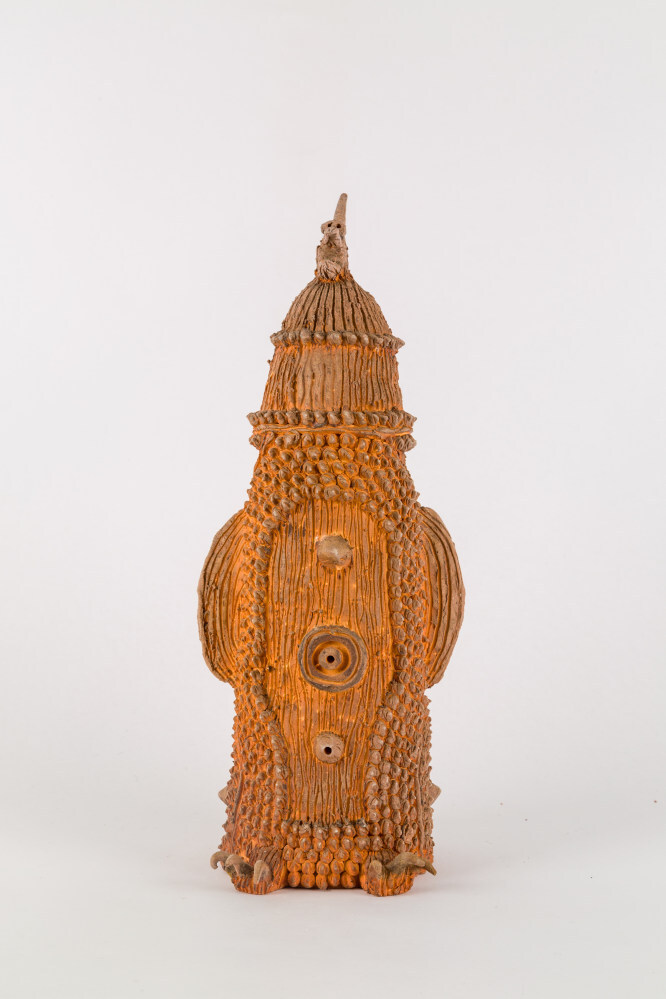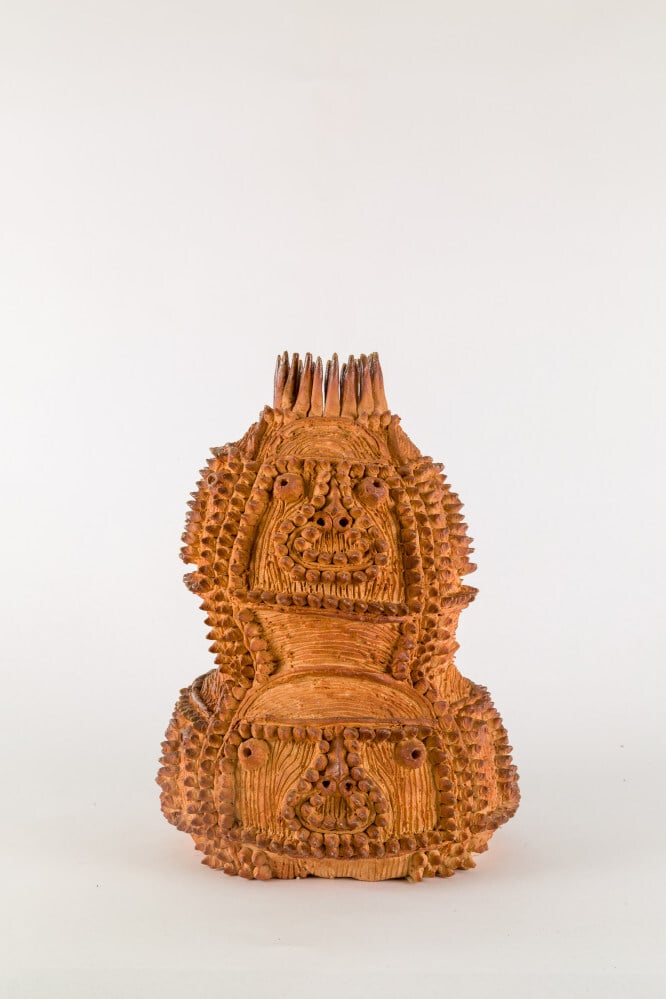 What Sawada is thinking while he is making his artworks will always remain a mystery. "The fact that this artist doesn't speak, and that it was not easy for him to make the works, means that there is something very pure about them," Lindemann says. "He has no commercial conception of his work – he is simply expressing himself for himself. We have to let the objects speak for themselves."
Outsider art – also known by its French name "art brut" – is a broad term used to denote art that is made by unschooled artists. Today the term encompasses everything from artworks made by mentally challenged people to tribal art and art made by self-taught artists. During the 20th century, various major European art movements such as Der Blaue Reiter (the formative German Expressionists) championed outsider art.
"The distinctions between outsider art and insider art are blurring, but they are still distinct," says Lindemann, who has also exhibited works by outsider artist H.C Westermann and African tribal art. "But the rules don't apply so much in the pandemic. People from many different fields are becoming tired of all the barriers to entry that exist in the art world. Quality can speak for itself during this time."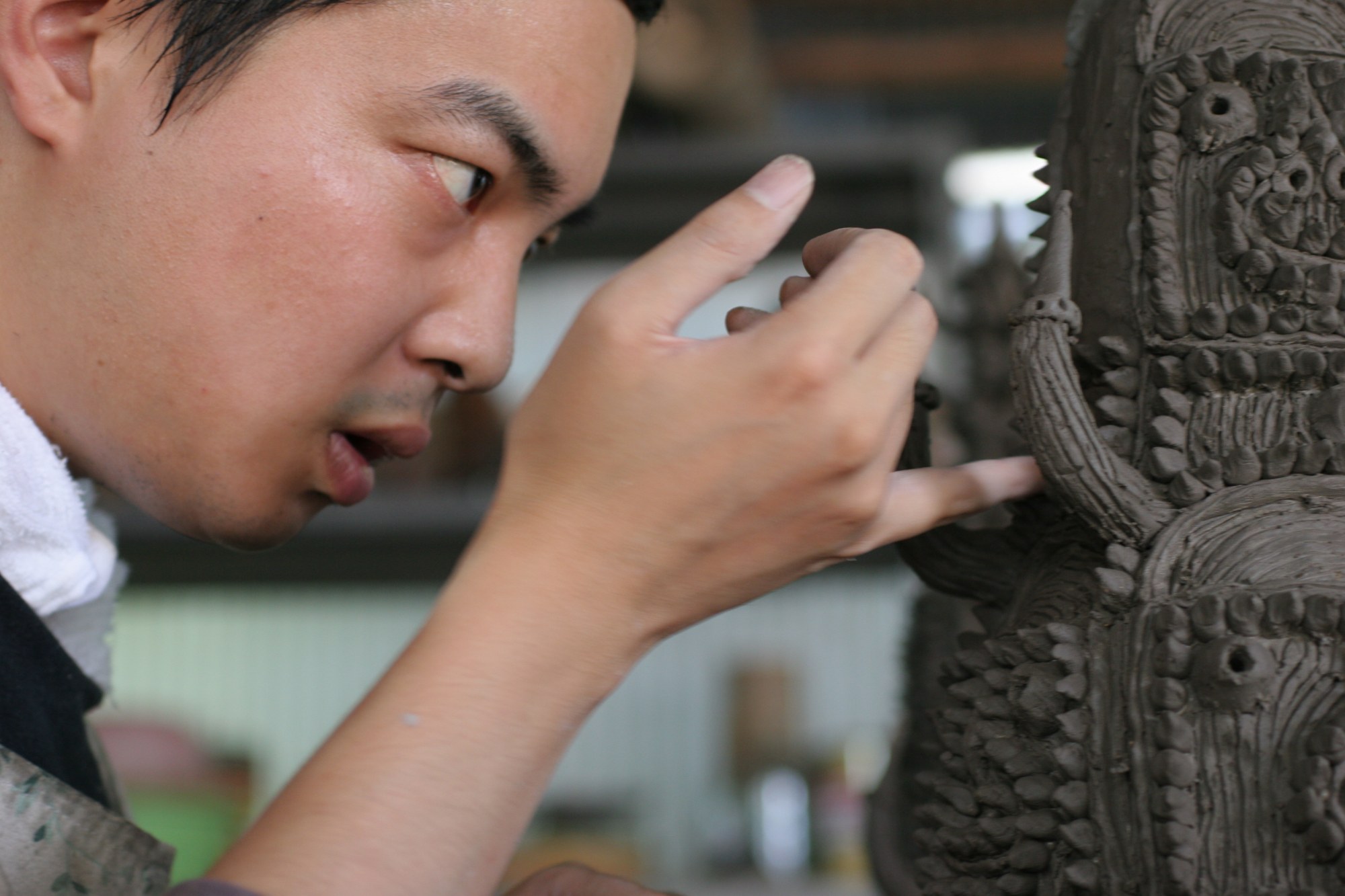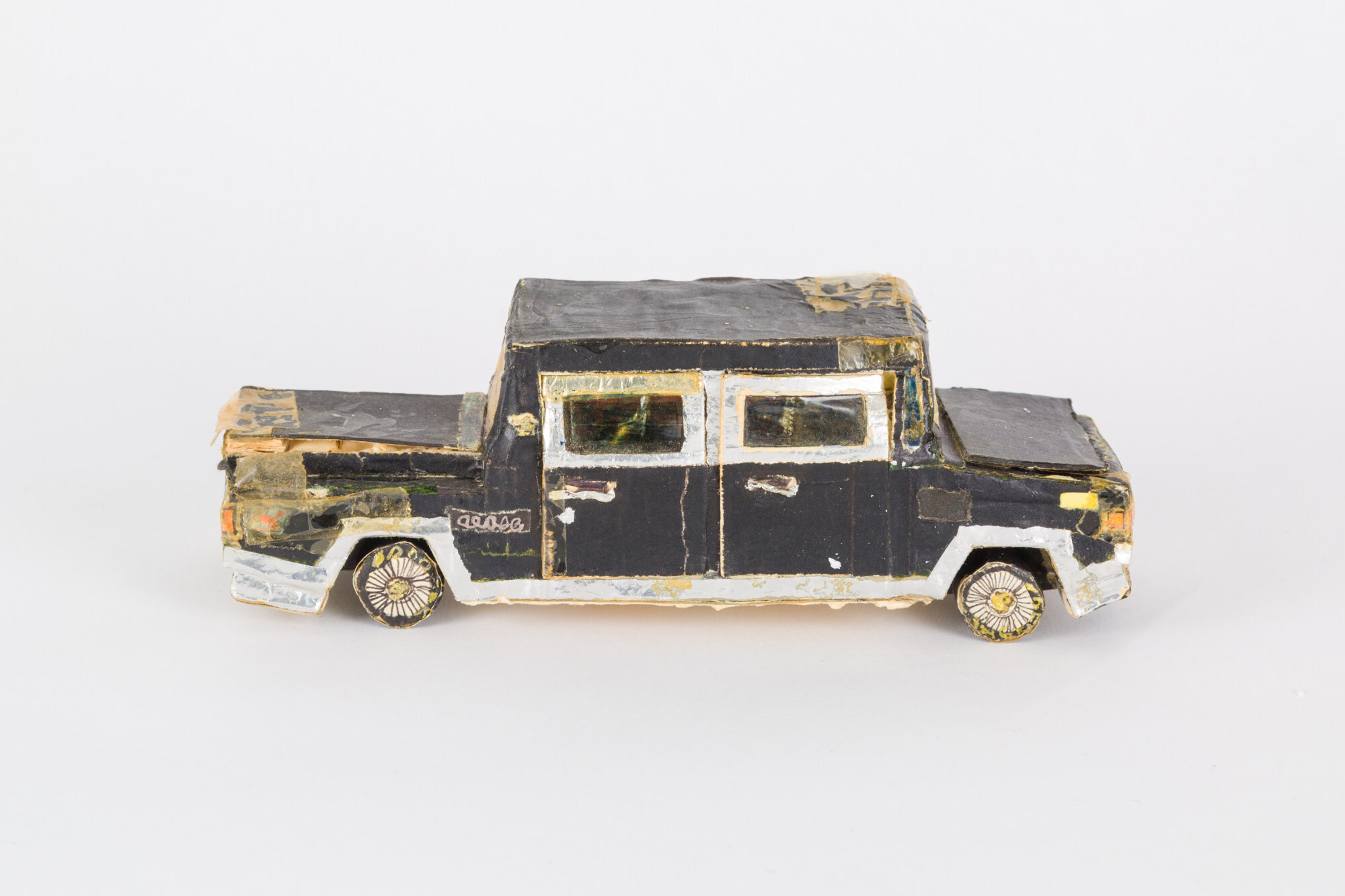 Shinichi Sawada, Venus Over Manhattan gallery, 120 East 65th Street, New York, 10am-6pm, Tue-Sat. Until March 20.