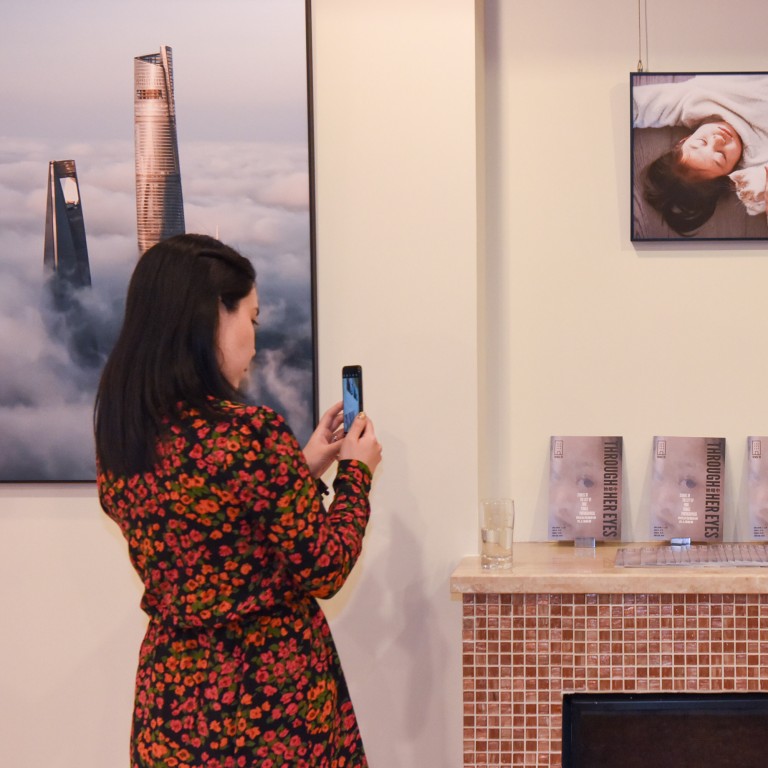 Chinese women photographers given a stage for their work at Shanghai art space in the residence of US consul general
Space 33, a recently opened art space, is showing work by four women photographers – Shen Jie, Zhou Yang, Zhang Xi and Ding Xinyun
Ding focuses on grand urban vistas and Shen old buildings that are disappearing, while Zhou portrays old people and Zhang children confined to apartments
A certain ambivalence often surrounds shows of female artists' work in China. Exhibitions are overwhelmingly male by default, but women often resist the tokenism and pigeonholing that may result when they are grouped together by gender.
Add to that the fact that women's rights remains a sensitive topic and overt protests are discouraged by the authorities.
Still, women-only exhibitions can be opportunities for emerging artists to gain public exposure. That is doubly true in photography, especially with documentary photography or reportage. Influential photography associations are so overwhelmingly dominated by older men that the term sheying shushu (photo uncles) is used for the archetypal person behind the lens.
That is why "Through Her Eyes: Stories of the City by Four Female Photographers" is unusual. It does not make loud declarations – it is housed inside the home of the American consul general in Shanghai, James Heller, and access is by invitation only.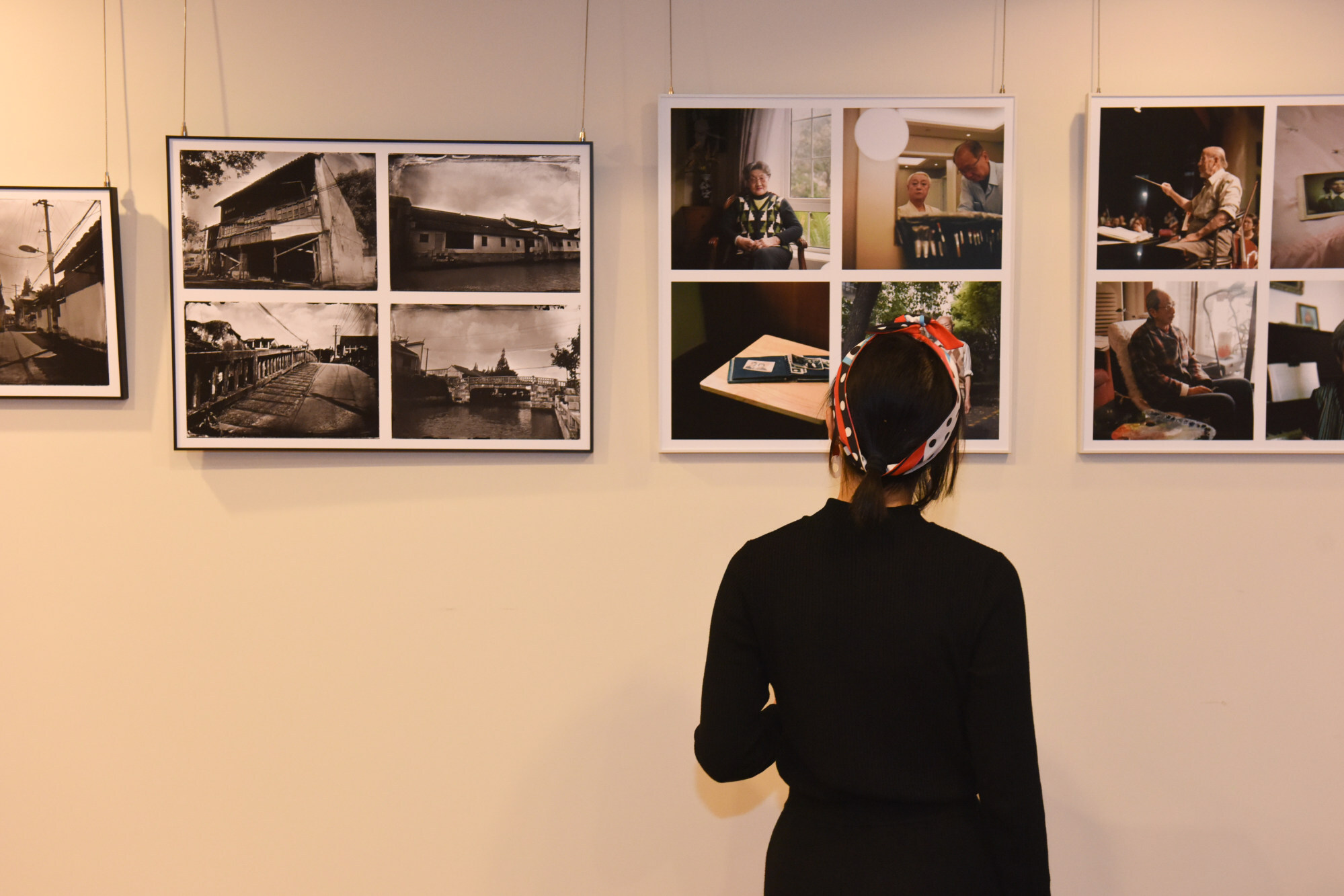 The photographs by Shen Jie, Zhou Yang, Zhang Xi and Ding Xinyun can also be viewed on the consulate's account on Weibo – China's Twitter – affording the general public a welcome opportunity to get to know their work.
The images are accessible, personal slices of everyday life in the metropolis. Ding's are panoramas of different areas in Shanghai, familiar to most residents but presented on a grand scale. Zhang has taken powerful shots of the city's many apartment-bound children, bringing to mind pampered but caged animals.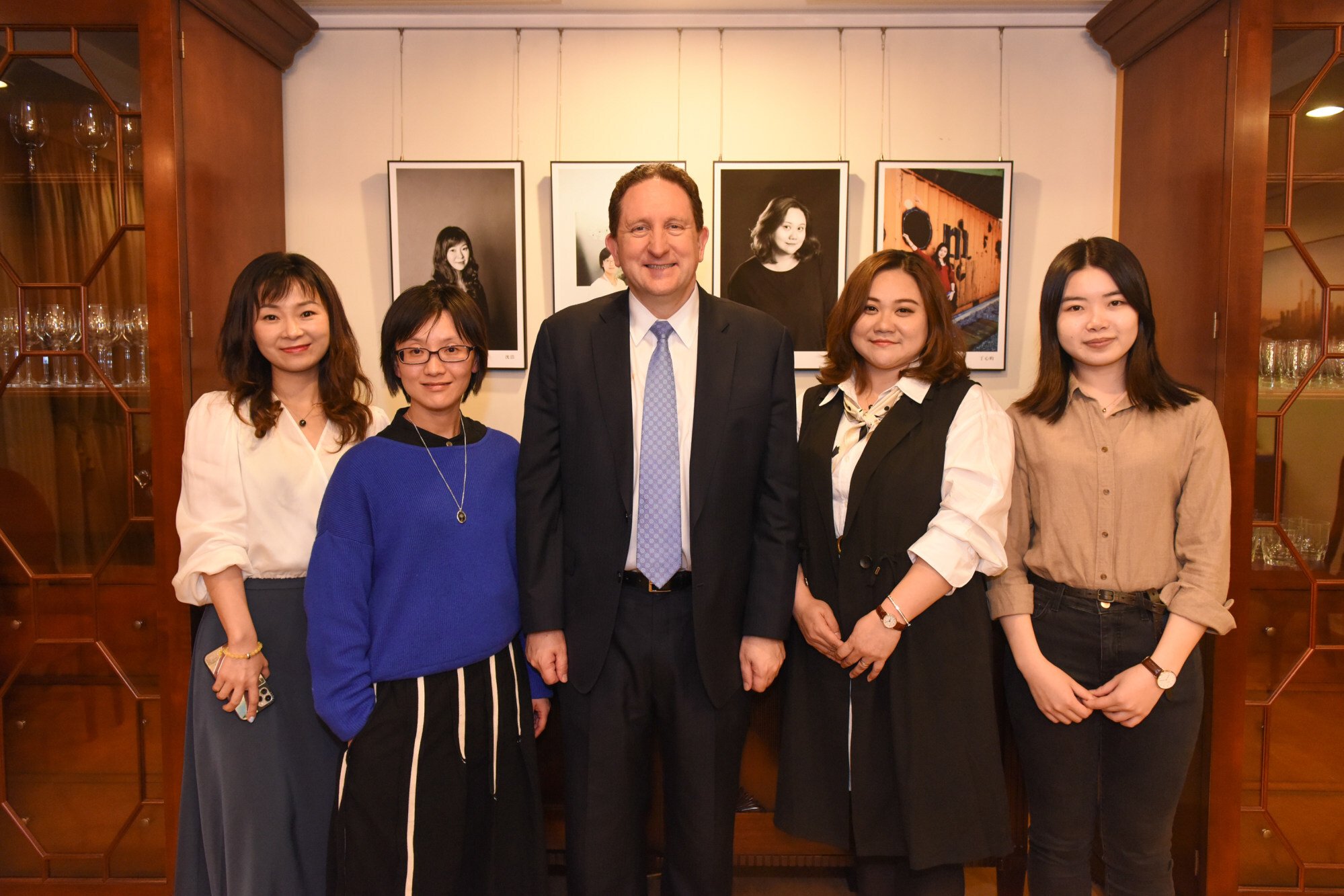 Shen, director of the Department of Photography at Shanghai University of Engineering and Technology, documents the city's fast-disappearing old buildings, an interest she says stems from an "infatuation" with the cultural heritage of her birthplace, Songjiang, in the southernmost part of Shanghai.
Zhou focuses on intimate portrayals of the lives of elderly Shanghainese, combining still lifes of her subjects' homes and possessions. She developed her interest in photographing the elderly in 2010 while studying for her master's degree in photojournalism at the University of Westminster in the UK.
"When shooting in the UK, I saw all different stages of ageing, some calm and positive," she says. Returning to Shanghai after graduation, she continued the project to search for the "myriad possibilities" of ageing just as she witnesses change in her own grandparents as they get older.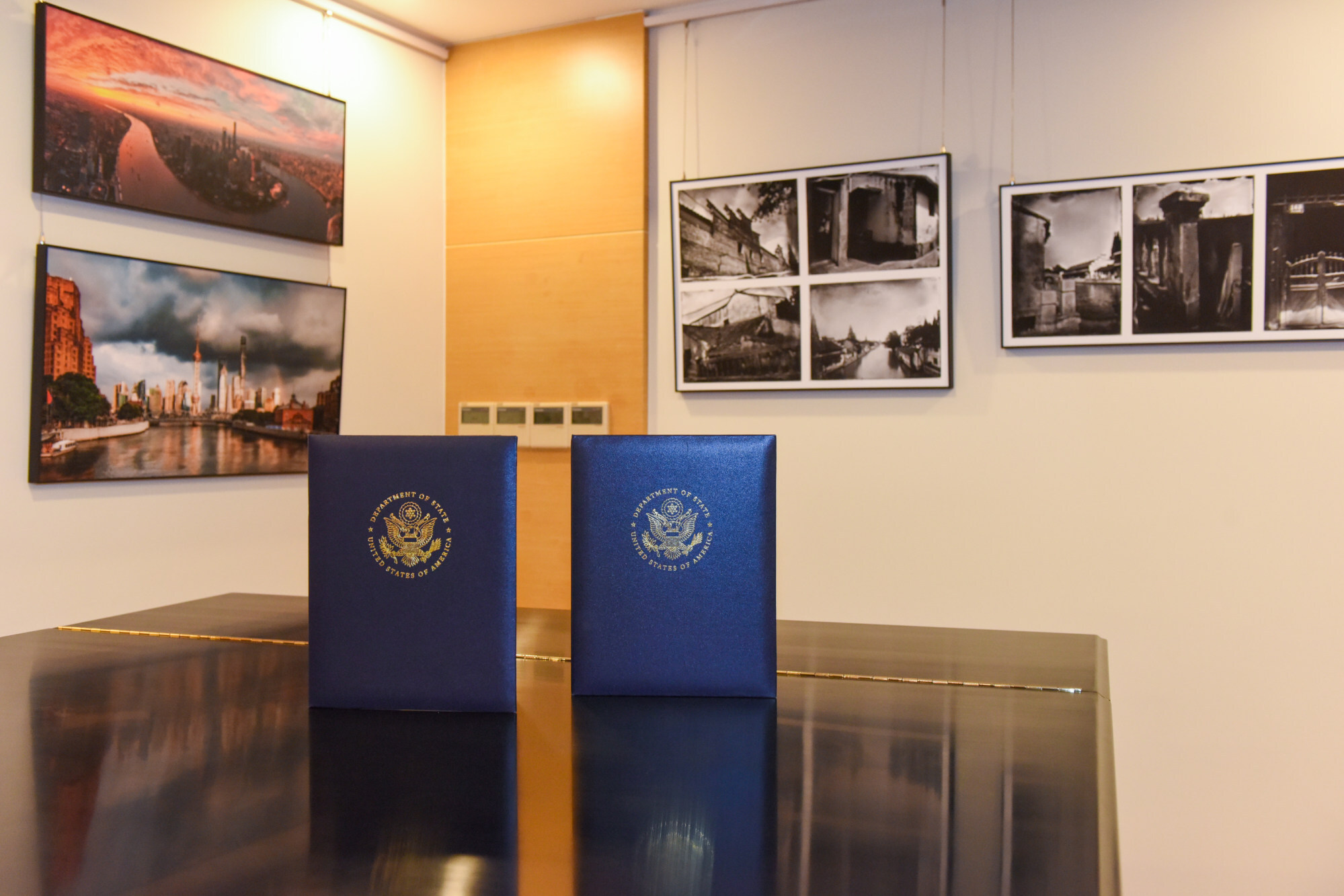 Zhou, who teaches photography at the Shanghai International Studies University, does not consider herself to be at a disadvantage to male photographers. "As a woman, I don't have much problem, and I'm not particularly concerned about the issue of women," she says.
She surmises that her challenges in getting work exhibited has more to do with her focus being "not in line with trends in contemporary art".
Nonetheless, organisers of the exhibition say it was prompted by the underrepresentation of female artists and female visions in the art world, just as they are in other sectors. They also want to highlight the fact that the burden of caring for the elderly and raising the young falls disproportionately on women.
Rather than stereotyping women as nurturers, this show simply points to the reality of a lot of women's lives in Shanghai.
Space 33, the exhibition venue, opened in November 2020 with a two-artist exhibition highlighting people who live with disabilities, in commemoration of the 30th anniversary of anti-discriminatory legislation passed in the United States, the Americans with Disabilities Act. Deaf painter Zhou Jiayi presented her own experience, while photographer Qin Zhan documented the lives of disabled people in China.
"We aim to focus on underserved or marginalised communities in the interest of promoting diversity and inclusion," a spokesman for the consulate says.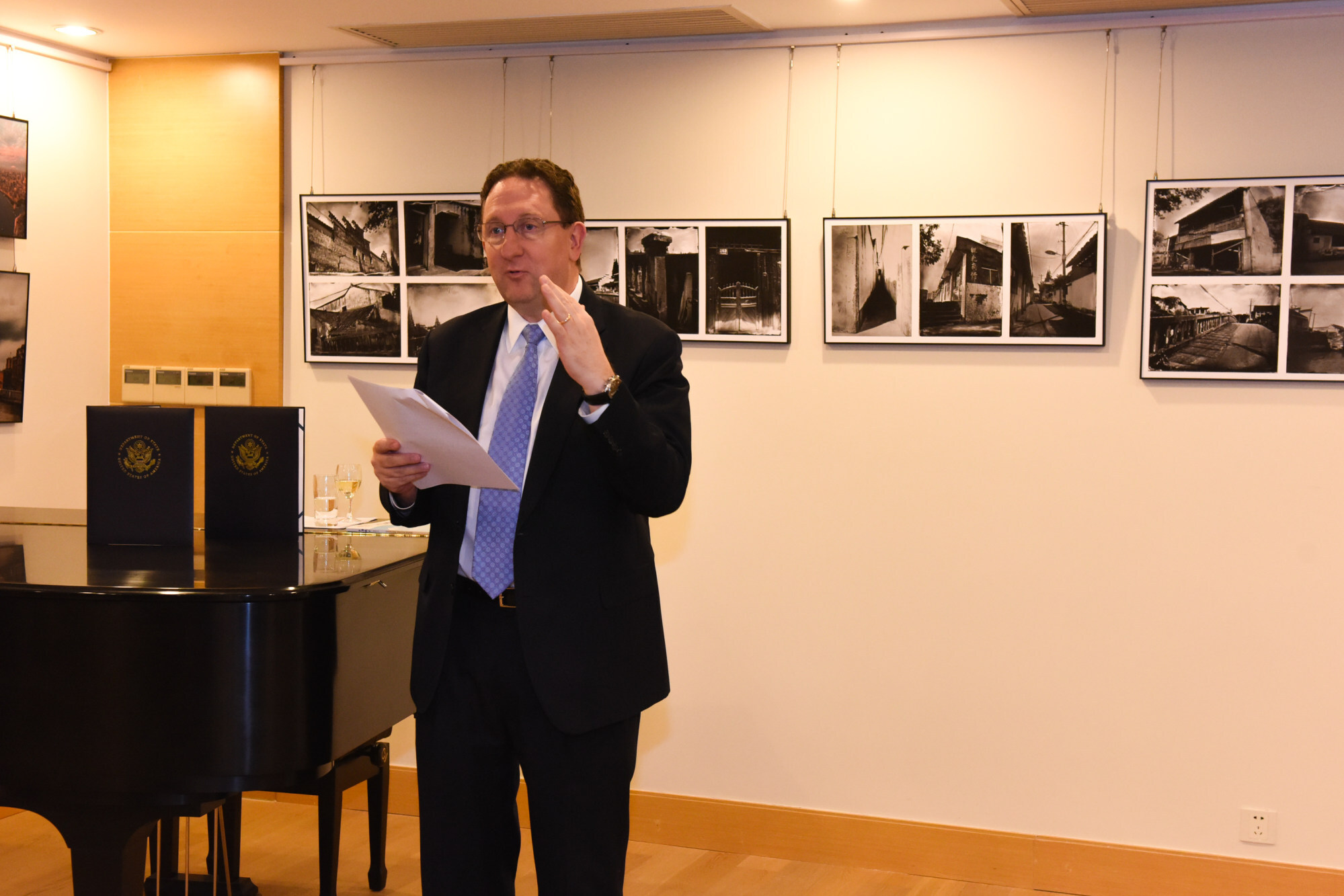 The current show, which opened in late March and runs until the summer, represents its efforts to highlight women, promote women's empowerment, and honour Women's History Month, an annual commemoration observed  in March in the US and a number of other countries.