Art
Get more with myNEWS
A personalised news feed of stories that matter to you
Learn more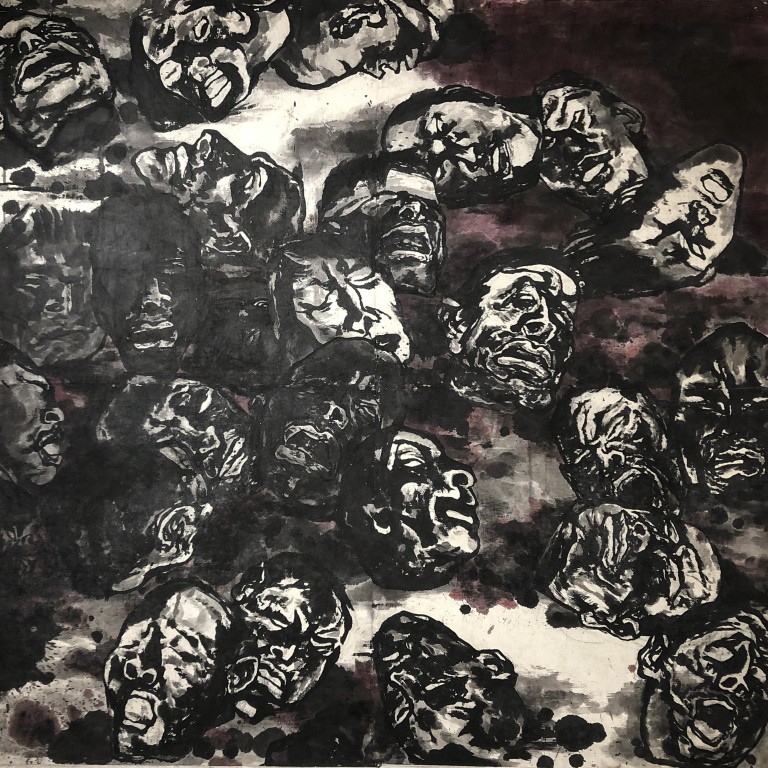 Chinese diaspora artists' contemporary ink paintings, Ha Bik-chuen archive project on show in Hong Kong at Tai Kwun
Works by Hong Kong artists including the King of Kowloon and Frog King, and overseas Chinese artists such as Yang Jiechang feature in 'Ink City' exhibition
Items from the archive of the late Ha Bik-chuen, and commissioned works inspired by his eclectic legacy, feature in a second exhibition at Tai Kwun
Two very different exhibitions in Tai Kwun, the heritage arts complex in Hong Kong's Central district – one about ink art and the other from the archives of the late Hong Kong artist Ha Bik-chuen – are linked by the themes of continuity and renewal.
In "Ink City", works by 19 artists from the Chinese diaspora have been selected to represent the ceaseless reinvention of ink painting by generations of practitioners. In particular, it features works that reflect highly personal contemplations on contemporary urban life, from sexual desire to the National Security Law recently introduced in Hong Kong.
There is no discernible Chinese-ness in the ink-on-paper works of Panama-born Hong Kong artist Luis Chan Fook-sin (1905-1995). His Illegal Immigrants (1985) refers to an acrimonious identity turf war that is all too familiar. Back then, new arrivals in Hong Kong had caused social divisions and xenophobia that Chan captured imaginatively and powerfully in a tight, two-tier composition.
Nor is there any in Paris-based Yang Jiechang's ink calligraphy Please Take Your Umbrella (2006) featuring an English text of a seemingly innocuous weather warning, which he painted to show alongside paintings of bomb explosions for an exhibition in Iran.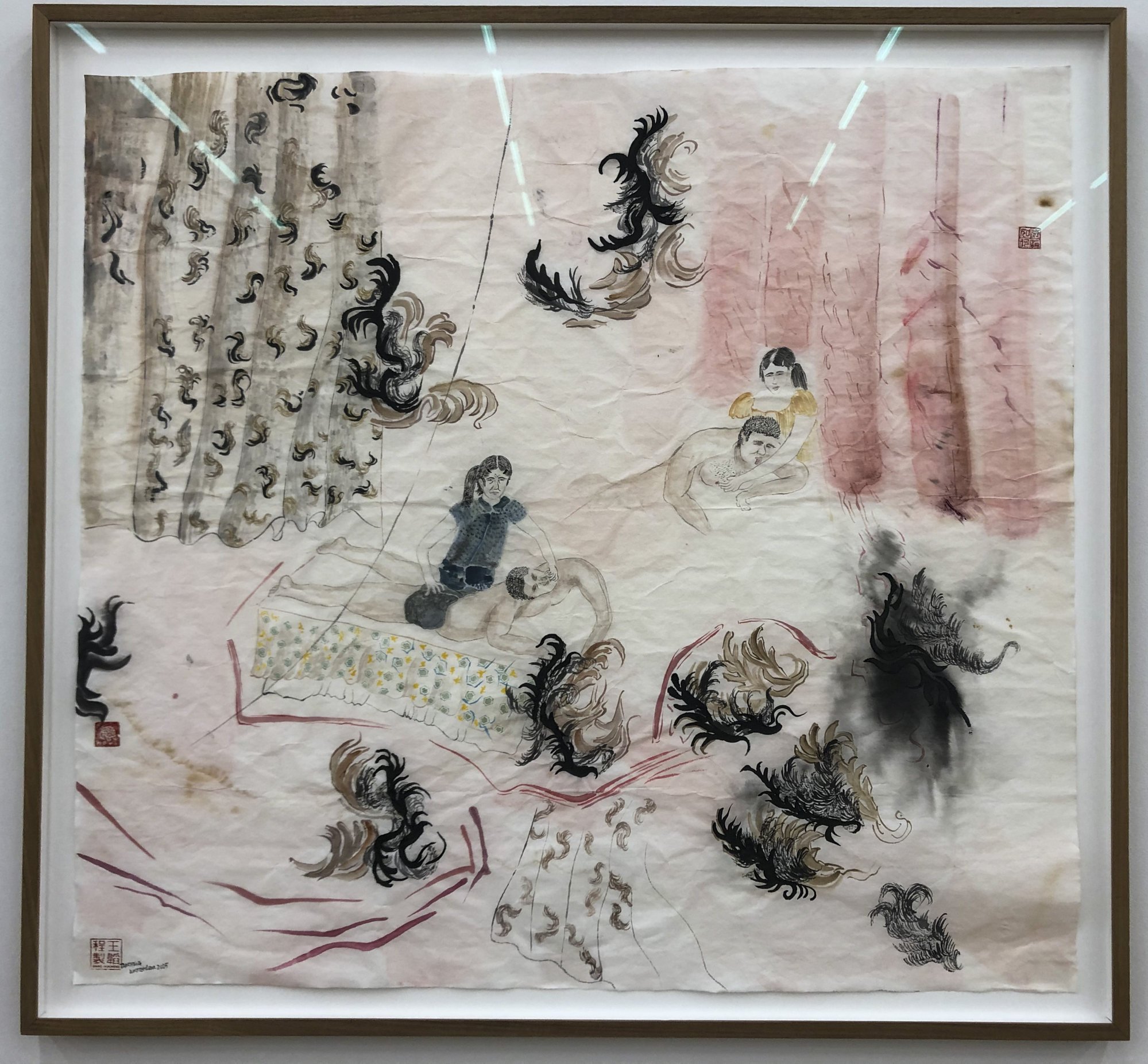 Hanging nearby is Yang's earlier work Massacre (1982). It might have been a premonition of events seven years later in Beijing, but at the time the severed heads represented his resistance to Soviet-style socialist realism paintings, and a cathartic release as he decided to break free from academic constraints.
Lam Tung-pang's Image-coated On The Day of 28 May, 2020 #1-3 (2020), three near-identical framed works on paper, are covered in seemingly random strokes in black ink. They were the results of a performance by the artist at the Hong Kong Museum of Art on the day the drafting of the National Security Law was announced.
It was raining, and Lam put pieces of thin paper up against the window and made black marks where the rain drops hit the window on the outside. The work symbolises the "cleansing, erasure, and silencing" and "the uncertain future" of the city, the curators explain.
Ink City (2005), the work from which the exhibition takes its title, is a video made up of ink paintings the late Chen Shaoxiong made to capture the dramatic industrialisation of Guangzhou, a city in southern China. Also featured are the powerfully evocative A Hongkong-Dutch Client Licking My Arm during the Massage Treatment (2015) by transgender artist Evelyn Taocheng Wang, who lives in Amsterdam, a rich installation by Frog King (a.k.a. Kwok Mang-ho), calligraphy by the late "King of Kowloon" Tsang Tou-choi, and fresh works by Joey Leung Ka-yin, Sherry Fung Hoi-shan, Howie Tsui and others.
The second exhibition, "Portal, Stories, And Other Journeys", is a major presentation from the Asia Art Archive's long-running "Ha Bik Chuen Archive Project". The work of Ha (1925-2009), a self-taught sculptor and painter, defies easy definition.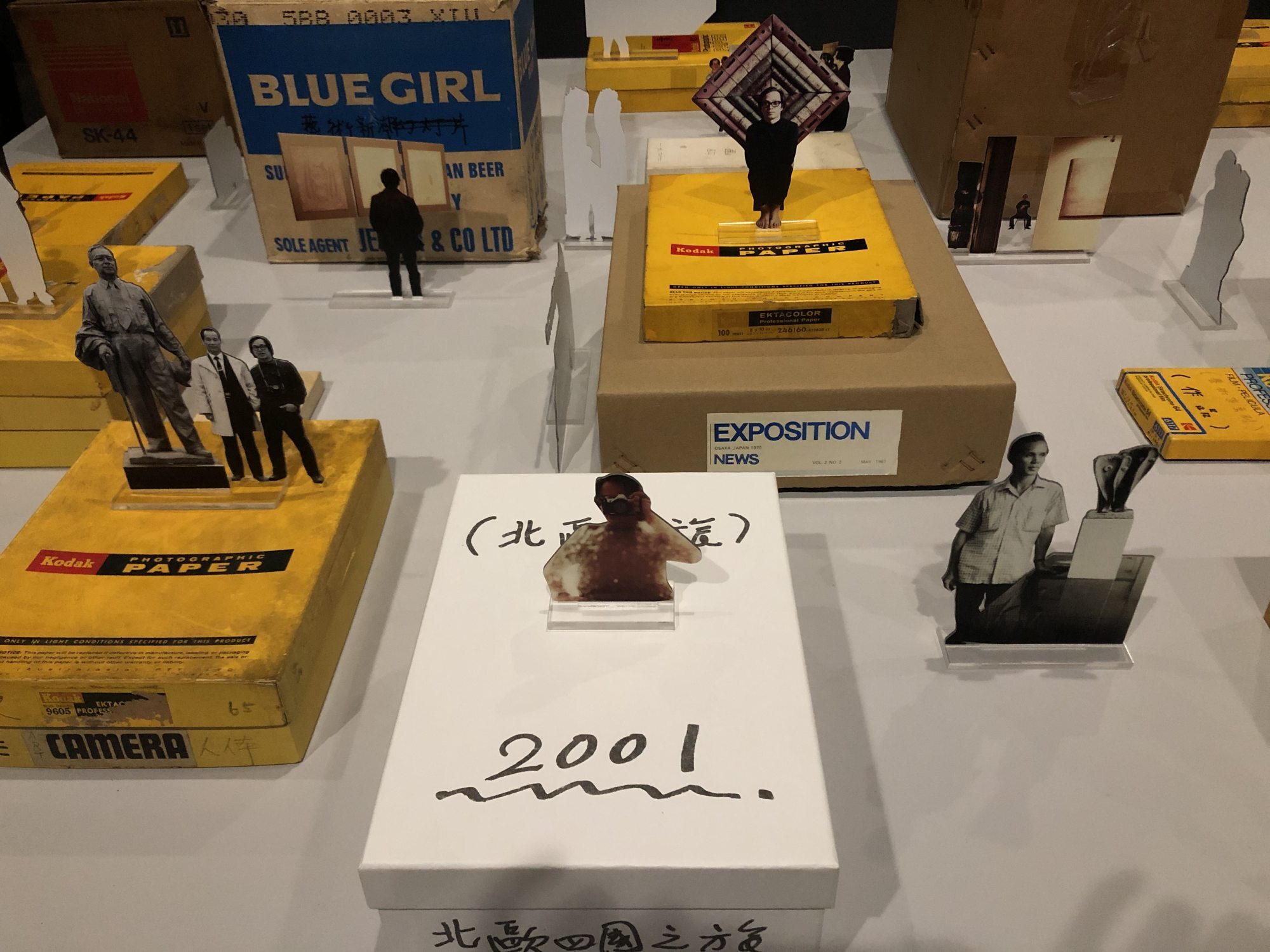 He made organic, animalistic sculptures with found objects as well as decorations for interior designers, such as Construction (1967), a sculpted panel in the Hong Kong Museum of Art collection that was probably designed for the ceiling of a Chinese restaurant.
He also left an overwhelming amount of historical materials about Hong Kong's art community. A large section called "An Archivist's Table" lays out some of his meticulously archived records of art exhibitions that he attended from 1981-1998. An area called "A Giant Flipbook" features video projections of the insides of some of the hundreds of "collage books" that he kept.
There are also five sets of new commissions made by artists such as the Raqs Media Collective, Lam Wing-Sze, Kwan Sheung-chi and Banu Cennetoglu in response to Ha's archives and his incredible studio in To Kwa Wan, Kowloon.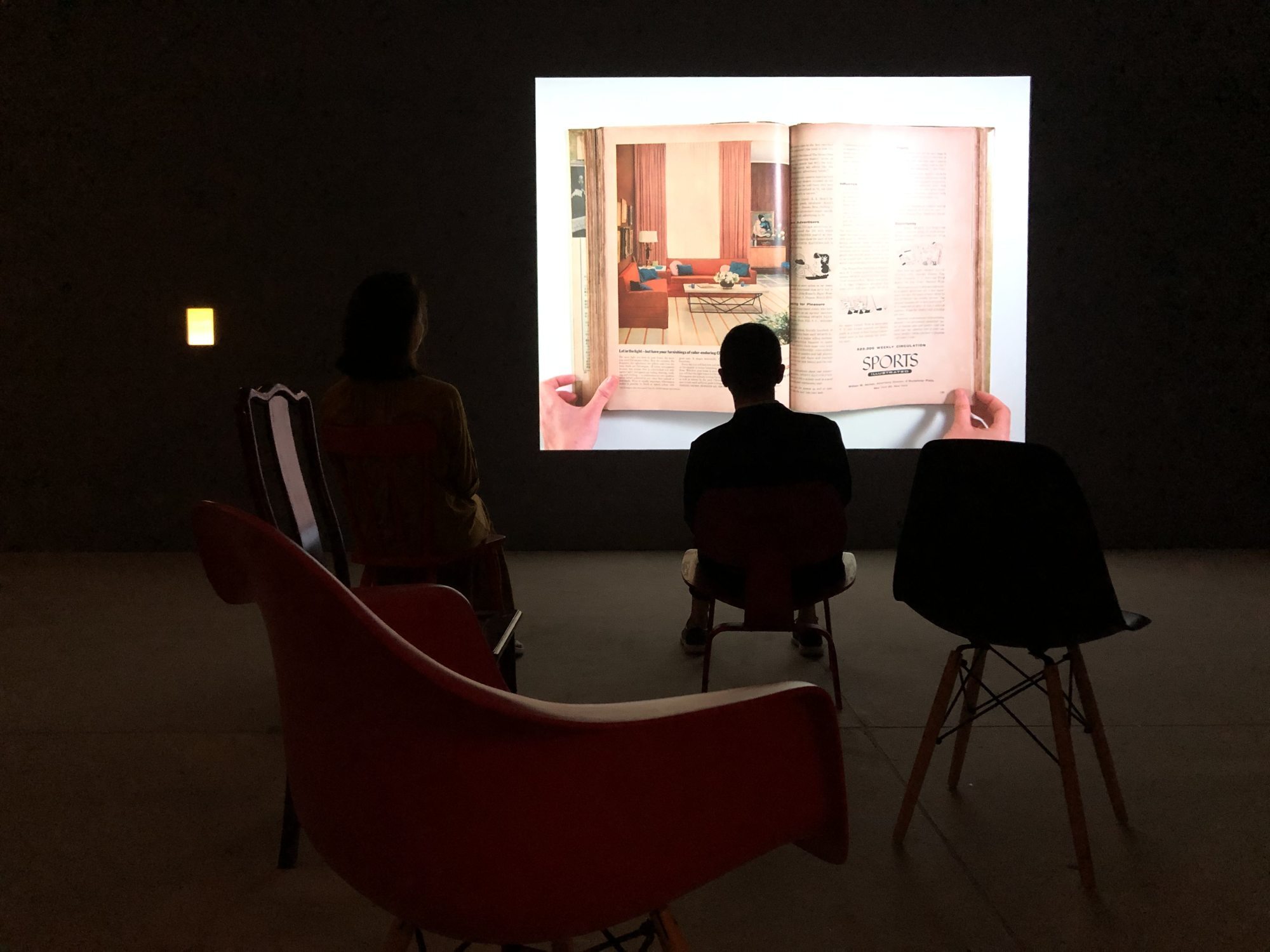 "Ink City" and "Portals, Stories, And Other Journeys", Tai Kwun Contemporary, JC Contemporary, 10 Hollywood Road, Central, Tue-Sun, 11am-7pm. Until Aug 1, 2021.