Art
Get more with myNEWS
A personalised news feed of stories that matter to you
Learn more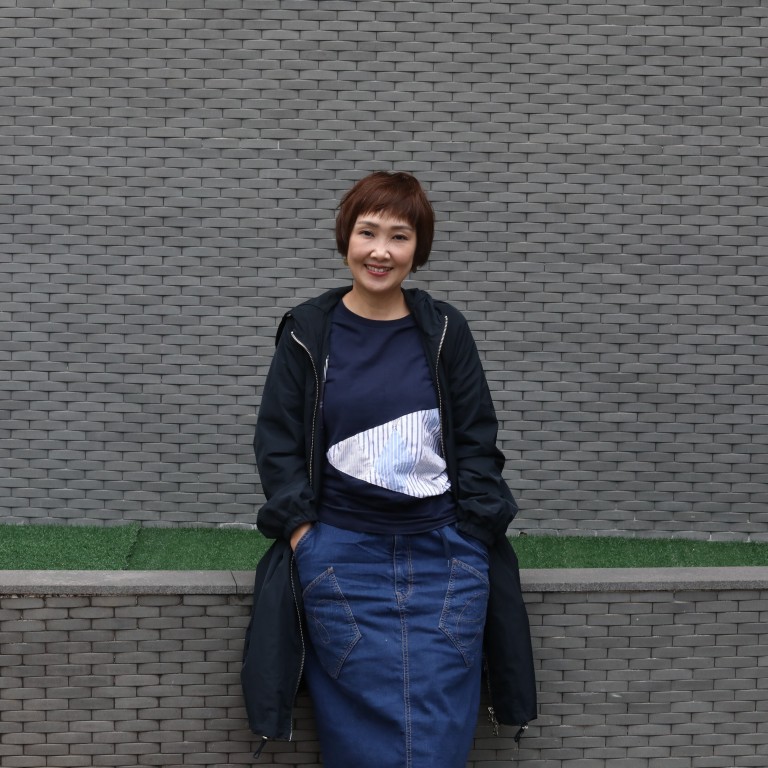 Mentor to film stars, veteran Hong Kong actress Olivia Yan talks about staging her first opera, Women Like Us
In her time, Olivia Yan has co-founded a theatre company with Antony Wong and another of her own, and given acting lessons to Karena Lam
She is directing a theatre production, is the subject of a documentary, and will soon make her opera directing debut
Olivia Yan Wing-pui seems to be everywhere all at once. On stage, she is directing a new production of Candace Chong Mui-ngam's 2009 Murder in San Jose that begins a two-week run at the Hong Kong Academy for Performing Arts (APA) from April 30.
In the cinema, a documentary about her theatre pedagogy, featuring award-winning actress Karena Lam Ka-yan and other illustrious alumni of Yan's "Anti-bad acting" classes, premiered in March to raise money for the Asian Cultural Council.
And then there's her opera directorial debut. Women Like Us will be streamed online from May 14 as part of this year's socially distanced Hong Kong Arts Festival.
"I call myself a 'new artist' now. Form no longer matters," the 52-year-old Hong Kong-born all-rounder says.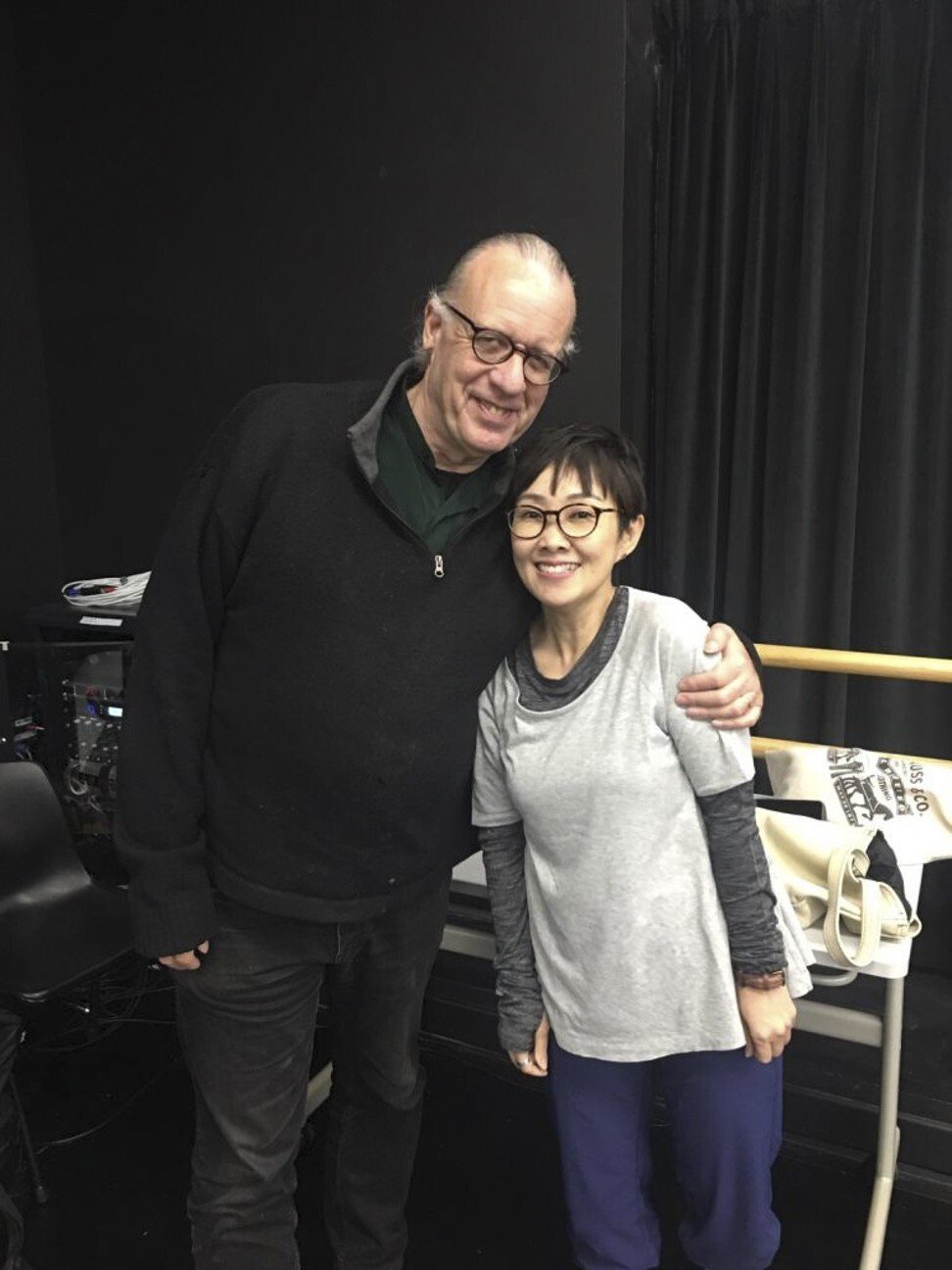 The theatre has been Yan's chief domain since she graduated from the APA in 1990 and spent a couple of years studying in the UK and France with physical theatre masters Philippe Gaulier, Monika Pagneux and David Glass.
Yan followed a family tradition in pursuing a stage career. Her mother and aunt were
Cantonese opera
stars. Her father made sets for Cantonese operas. Growing up, Yan was taught this distinct and demanding art form and it shows in a distinct lilt and her mannerisms when she speaks in her mother tongue.
She has drawn from that deep well of resources throughout her career. In 2006, she created and performed in a one-woman show called You Yuan, a radical reimagining of the classic Chinese opera Peony Pavilion in which the whole audience joined her on stage.
In 2011, actors in her original sequel to Lu Xun's The True Story of Ah Q all appeared as the chou (clown) parts seen in Chinese opera.
Women Like Us is completely different. It is a Cantonese-language Western-style chamber opera, rather than traditional Cantonese opera.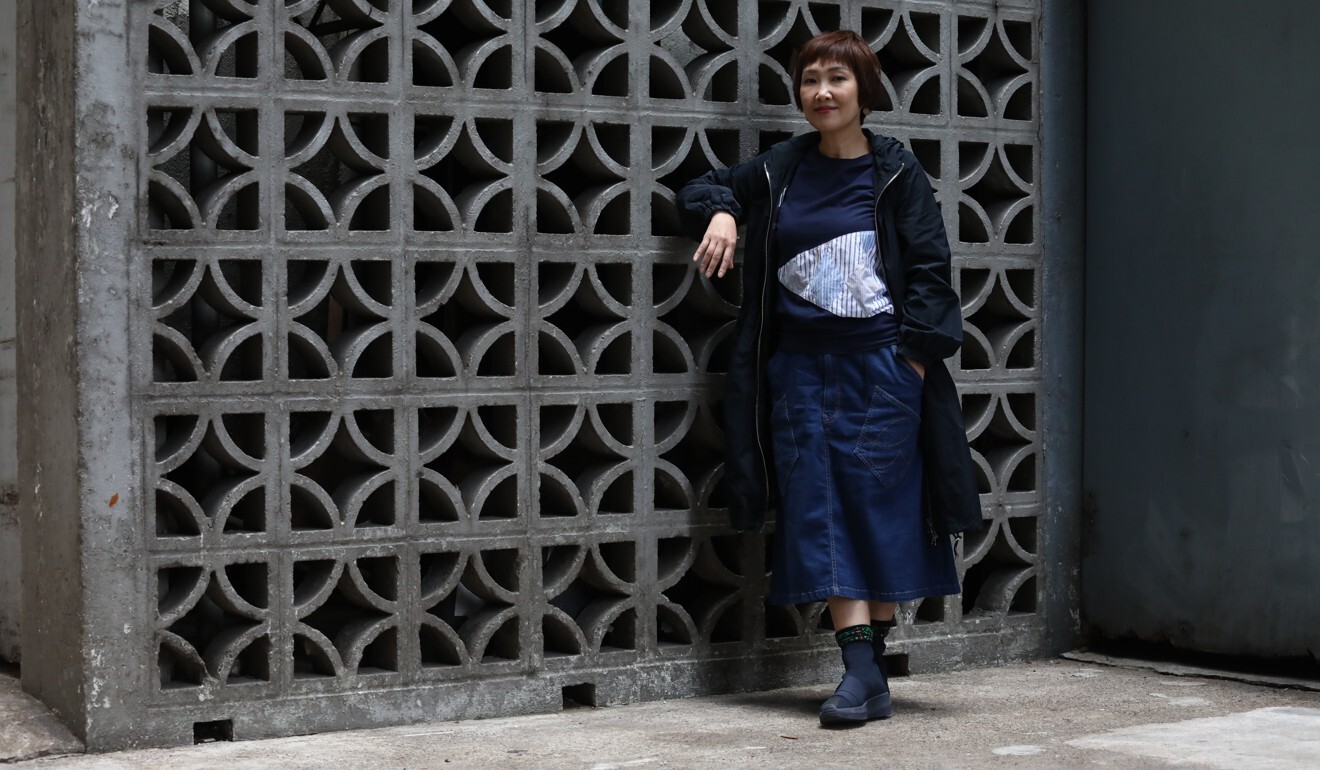 Here, two Chinese-language short stories that Xi Xi (pseudonym of Cheung Yin) wrote in Hong Kong in the early 1980s have been adapted by librettist Wong Yi and composer Daniel Lo Ting-cheung into a one-hour work starring soprano Kenix Tsang and mezzo-soprano Samantha Chong. It is a daring adaptation of two monologues by women feeling trapped by circumstances: the first, a mortuary make-up artist whose career turns her into a social pariah; the other, a wife who realises during a visit to the doctor that her real affliction is her loveless marriage.
Yan says she did not hesitate when she was invited to direct the opera. She's done Shakespeare, countless contemporary plays and even musicals, but never a work that is so dominantly music-led, she says. "My role is director and dramaturge, helping to make the characterisation stronger and clearer," she says.
"I asked myself why these stories about women in the 1980s are still relevant. I think it is because of their humanism and the theme of courage. The make-up artist is both brave and cowardly, in insisting on her independence and on facing up to rejection. But she lacks the courage to break through her fears and assumptions."
"The other woman started out with no fight, but eventually found the courage to pursue her own freedom and happiness. There are very strong emotions and well-suited for the operatic form."
Many actors and theatre practitioners are looking to Yan for guidance during a time of great uncertainty for Hong Kong and for their industries. Yan is a survivor who has had success with both commercial projects with mass appeal and niche, experimental productions. She hasn't had to rely on government subsidies – which,
as pro-Beijing forces attack the Arts Development Council
, a major fund giving body, are likely to face more political scrutiny in the future.
"When I co-founded PIP Cultural Industries [a theatre company and acting school] with Jim
Chim Sui-man
in 2008, we decided we would not take government funding," Yan says. "When you spend a lot of time dealing with bureaucracy, you risk being jailed by the system and end up losing creativity because you are always trying to second-guess what you need to do to get the grants."
She also inspires through her personal journal after a high-profile 2013 divorce from Chim and for her steadfast artistic vision that has seen her prolific onstage and offstage career emerge from the shadow of her celebrity ex-husband.
In 2013, she founded Dionysus Contemporary Theatre with
Anthony Wong Chau-sang
while running her own O Theatre Workshop company, which produces plays as well as conducting acting workshops for different experience levels.
Those who have taken acting classes with her often see her as a mentor for life. "I have known her since 2004 when I had no background in acting and she has been helping me since," says Karena Lam, a multiple Golden Horse Awards winner. For the film Legally Declared Dead (2020), Lam went to Yan for a short, intensive coaching session to help her master the movements of a partially blind character who had trouble walking.
"She can instantly tell when you are not doing something right, just as a traditional Chinese doctor can tell about your health by taking your pulse," she adds.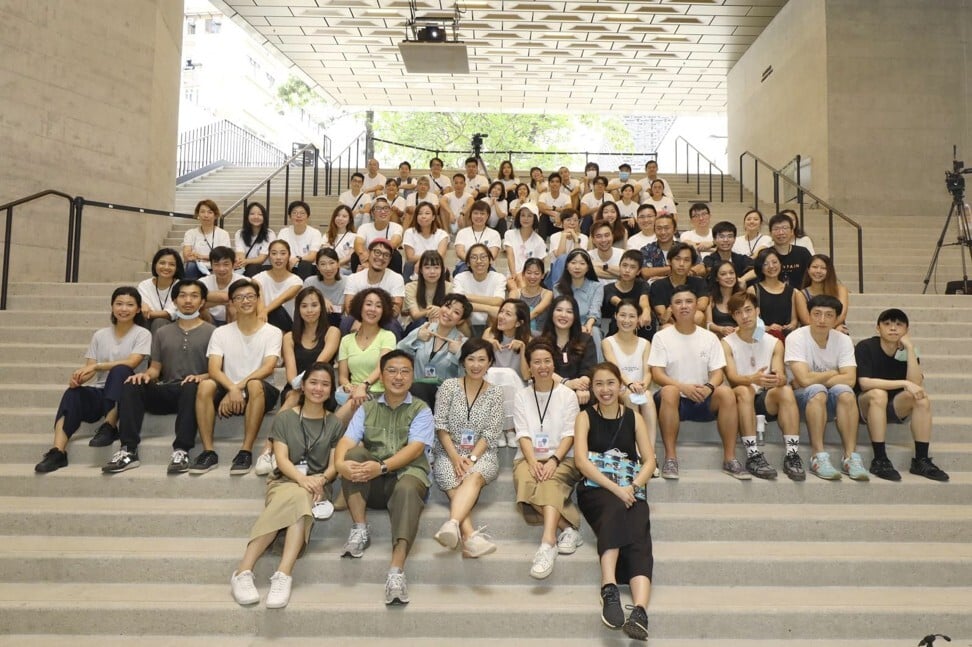 Lam also speaks highly of Yan's generosity of spirit and positivity. "Both film and stage are in a major crisis because of the pandemic, and it is easy for people to descend into a negative spiral," she says. "In exploring new forms of creativity, Yan is helping us all to develop a new language that can heal wounds and move on."
Yan believes theatre workshops are not just for professional actors. Last year, she invited British performer and director David Glass to bring his "Lost Child Project" to Hong Kong as a response to an increase in child and youth suicides in the city.
Through physical theatre, young people had a chance to rediscover what it means to play, and to express themselves freely as the pandemic and the political changes in Hong Kong take a heavy toll on the mental health of many people in Hong Kong.
As for the language used in Women Like Us, Yan has no doubt that Cantonese is more suitable than the more widely spoken Mandarin Chinese.
"Xi Xi was writing about Hong Kong, after all, and Cantonese is at the core of our existence. For the singers to sing in their own language really makes a difference to the intensity of feelings. I also think that it is important to show people the possibilities of Cantonese content, that it is possible to do something like this with such a beautiful language," she says.
Yan feels hopeful about the future of theatre after the pandemic. Women Like Us was filmed at the Shaw Studios after the festival organisers decided it should be streamed online only.
"It is a pity that there is no live performances, but we all have to embrace online as both a challenge and an opportunity," she says. "When film first appeared, people thought that was the end of live theatre. They were wrong. The appeal of live performances will never go away."
Women Like Us will be streamed from May 14 to May 31, with Journey to the West Rewind, an original musical theatre work also commissioned for the Hong Kong Arts Festival. For details, visit hk.artsfestival.org.