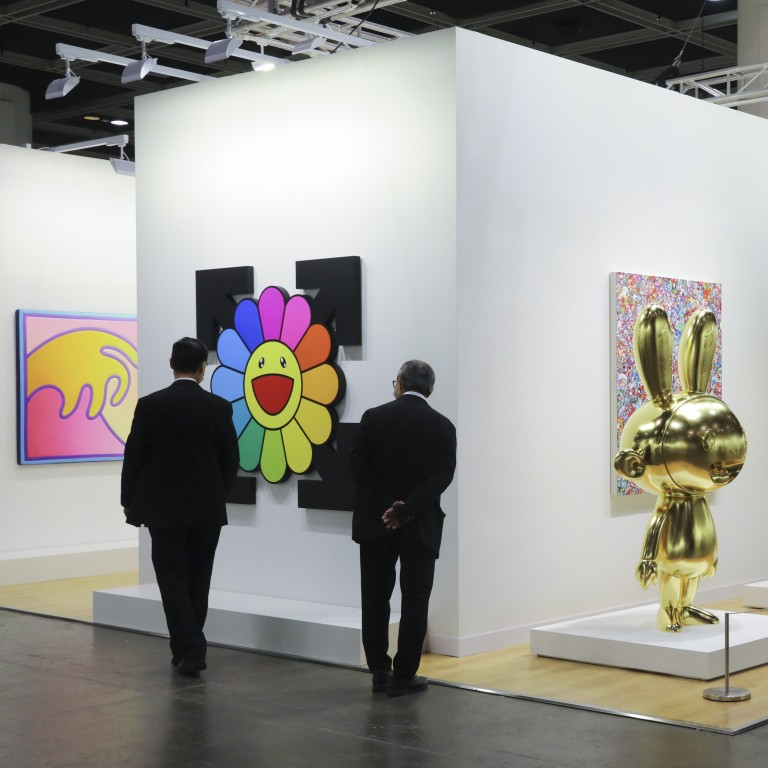 Holograms to beam overseas gallerists into Art Basel Hong Kong for VIP client meetings
Some exhibitors at Asia's biggest annual art fair have found a novel way of meeting clients without braving Hong Kong's two-week quarantine rule for arrivals
Sales at the scaled down affair and other events this week will be watched for confirmation the top end of the global art market is holding up amid the pandemic
Art Basel Hong Kong, which opens its doors on Wednesday, will transport some overseas gallerists directly into the Wan Chai Convention and Exhibition Centre, venue for the annual fair, via a groundbreaking, quarantine-dodging method: holography.
The 2021 edition of Asia's largest art fair features 104 galleries, about half the usual number; 50 per cent of them are operating satellite booths for which overseas exhibitors have sent over artworks but no staff. On Wednesday, when the fair opens to VIPs, some of these will conduct private "hologram viewing sessions" on site, with people such as Emi Eu from the non-profit Singapore Tyler Print Institute (STPI) "beamed in" to present highlights from her booth.
The return of Art Basel, which was cancelled in 2020, is partly down to the Hong Kong government's eagerness to promote a business-as-usual vibe as the number of new Covid-19 cases in the city dwindles. The art fair will be held at the same time as local fair Art Central and Christie's Spring auctions at the Convention Centre, with all rent covered by the government's "Anti-epidemic Fund".
Hong Kong's exhibitions industry has been devastated by the coronavirus pandemic; visitors from China and overseas have not been able to enter since spring 2020 unless they have a work permit and are willing to put up with strict quarantine requirements.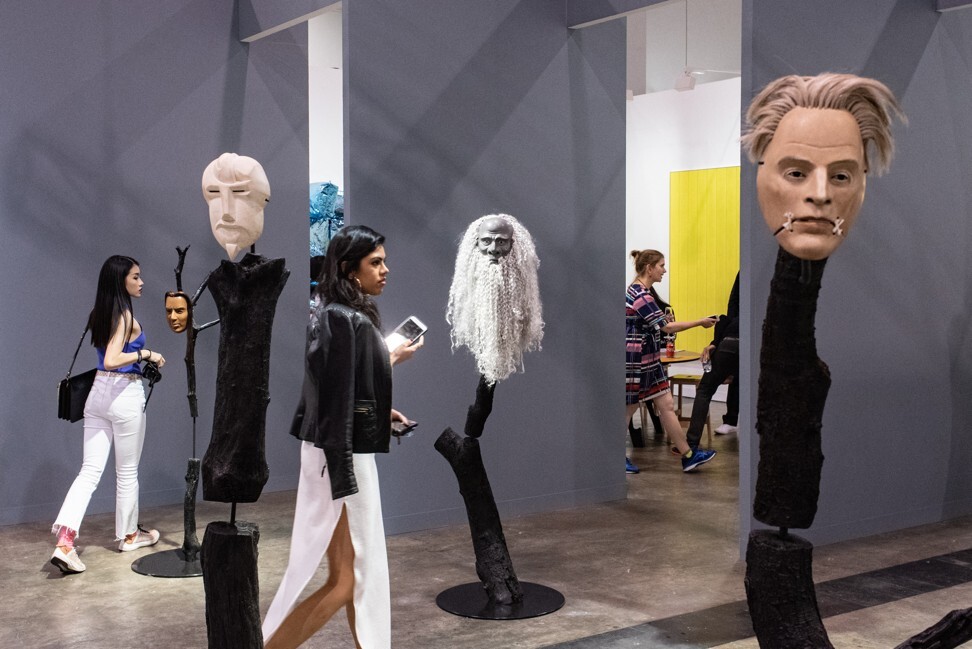 With Hong Kong having relaxed social distancing restrictions this year, commercial galleries and auctions have reopened to the public. Lots worth HK$3.85 billion went under the hammer at auctioneer Sotheby's spring sales in the convention centre last month, the second highest total on record for the company's auction series in Asia.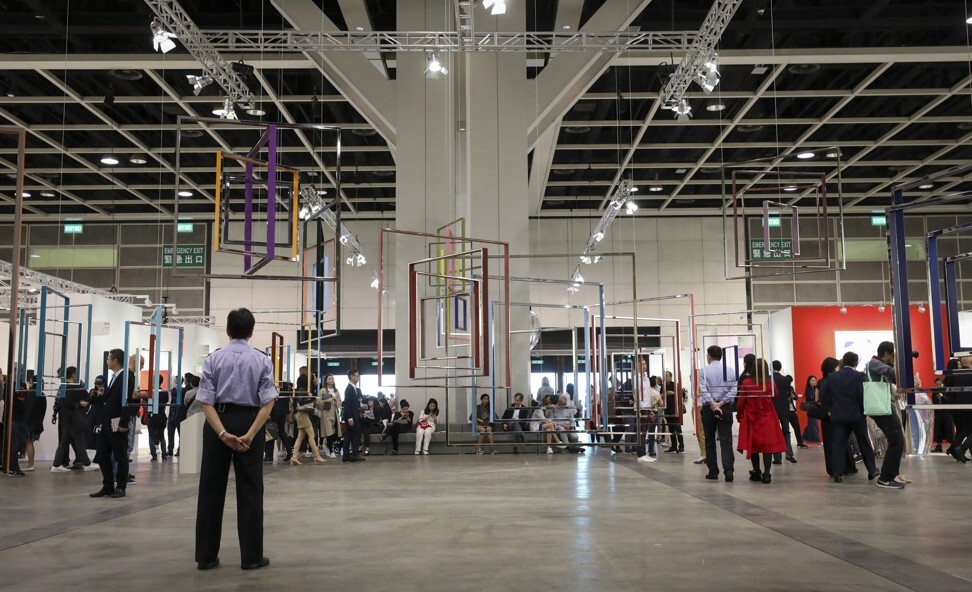 Sales in Hong Kong this week are likely to confirm the strength at the top end of the international art market as the pandemic continues to make the rich richer and the poor poorer.
Art Basel Hong Kong is held at the Hong Kong Convention and Exhibition Centre from May 19 – 23. All public tickets have sold out. Winners of the Post Magazine competition for Art Basel Vernissage tickets will be informed by email before May 20.