Art
Get more with myNEWS
A personalised news feed of stories that matter to you
Learn more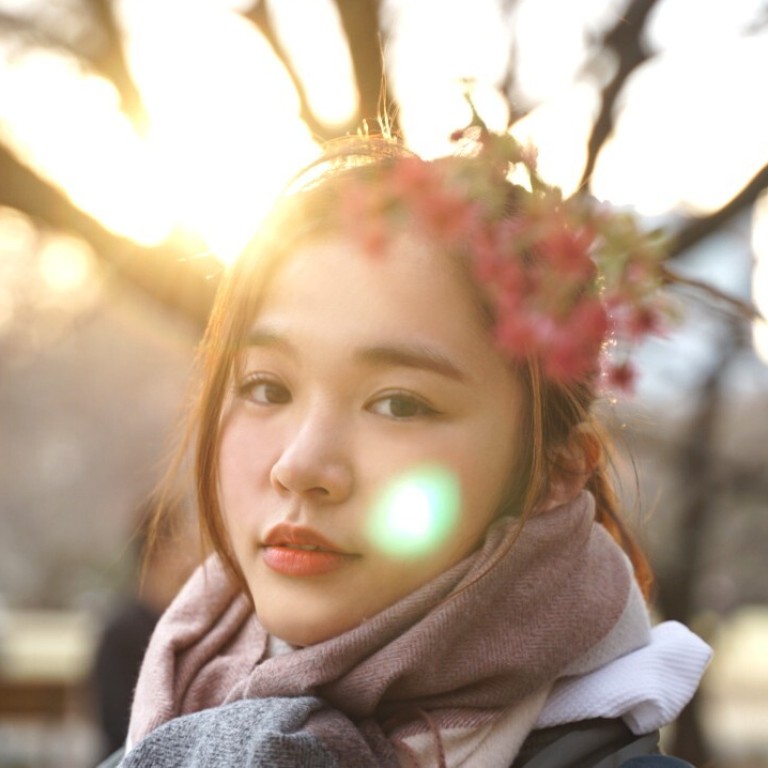 Her brother died when she was 10. His mother died during his 20s. Two young Hong Kong artists channel trauma of loved ones' deaths in show
Hong Kong artists Kwong Wing-kwan and Tang Kwong-san are showing in two separate solo exhibitions at Gallery Exit until June 19
With the gallery's founder in hospital following a ruptured aneurysm, there is certain poignancy to showing artists preoccupied with fate's abrupt turns
Gallery Exit, an art gallery in Hong Kong, is hosting solo exhibitions by a pair of local artists who have both channelled the trauma from the death of loved ones into their multifaceted artistic practices.
Kwong Wing-kwan's older brother had a heart attack at 18 when he was out jogging one day, killing him instantly. She was 10 then, and the shock of that sudden calamity continues to reverberate more than two decades later.
"Clear-air Turbulence", the title of her first solo exhibition in 2013, was named after an aviation term for strong air currents in a seemingly calm, cloudless sky that are as unpredictable as the death of her brother was. Most of her earlier series are dominated by darker hues and a direct signalling of impending doom.
Not so with "Good Morning, Sweet Dreams". The new series she began in 2018 consists mostly of light-filled, highly realistic oil paintings of the sky seen through windows, from glorious, towering cumulonimbi lit by the setting sun to small studies of lone clouds tinted with the orange and pink of dusk. One particularly striking image shows a sky ablaze with orange above the sea as black storm clouds descend like nightfall. The canvas is covered by a thin black veil, giving the impression that the scene is being viewed by someone from behind a sheer curtain.
These are not merely spectacularly executed landscapes that make the most out of the luminosity of oil paint. Multiple layers of narrative are suggested by details such as a room's reflection from which the outside world is observed, and streaks of tear gas spreading across a blue sky like contrails. The title for a number of these works, Distant Thunder, further unsettles otherwise serene scenes.
Kwong says the new works continue her previous investigation into life and death, pain and beauty, and other polarities.
It is especially poignant for Gallery Exit to be showing an artist preoccupied with the abruptness of fate's turns. Its founder Anthony Tao, one of the staunchest supporters of young local artists, remains in hospital after the rupturing of a sizeable aneurysm in December 2020. (An online auction is being held to raise funds for his long-term care.)
The other artist exhibiting in the same space, Tang Kwong-san, lost his mother to illness a few years ago.
The 29-year-old is best known for his meticulous, highly realistic large-scale drawings using a single mechanical pencil. His solo exhibition at Hidden Space in 2020 combined drawings with video and sculptural installations to produce an immersive, dramatic altar in memory of his mother.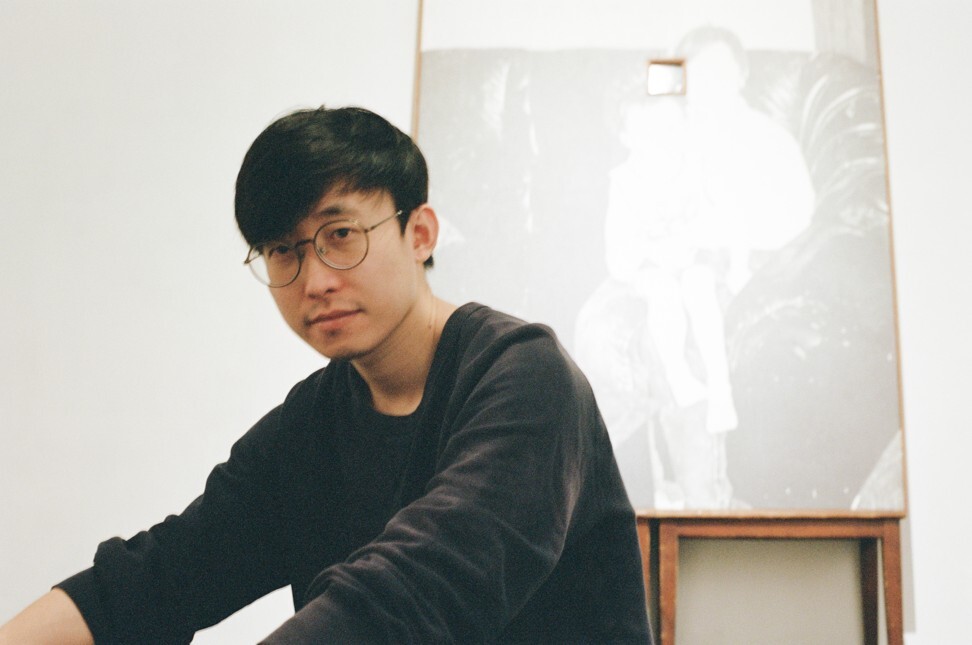 For "Nightbirds", his new show, Tang expands the range of materials even further in a display that mourns the end to innocence, and continues his interrogation of the meaning of borders (his mother tried to swim to Hong Kong illegally from mainland China in her youth.)
Oil paintings on linen capture the plaintive beauty of abandoned toys and pot plants at rubbish collection points. Small, ceramic birds are submerged in a box filled with water, symbolising the sacrifice of the young in a savage society.
Another group of works uses flags as a visual device uniting a series of pencil drawings based on photographs taken in North Korea and Hong Kong. They are accompanied by a large map of the Korean peninsula on the floor, made with squares of plaster, above which a mechanical bird endlessly circles. There is also a video of a Chinese flag flying above Hong Kong City Hall projected on the wall.
Tang's use of the hermit state as a metaphor for fears over his city's future is a reflection of the current political climate in Hong Kong. The series also celebrates the disruptive potential of creativity and imagination. For example, for Night Birds IV (2021), Tang uses cyanotype to reproduce pages from a journalist's 2009 book about the ordinary lives of North Koreans onto pieces of cloth – literally using the sun to shed light on the secretive country. The cotton pieces were then stitched together and pinned onto a drawing of a flag-raising ceremony in North Korea in place of the national flag.
These three-dimensional "flags" don't just subvert an image of a patriotic act but also the artist's own comfort zone, as represented by his trademark pencil drawings in the background.
"Kwong Wing-kwan: Good Morning, Sweet Dreams" and "Tang Kwong-san: Nightbirds", Gallery Exit, 3/F, 25 Hing Wo Street, Tin Wan, Tue-Sat, 11am-6pm. Until June 19.
This article appeared in the South China Morning Post print edition as: Artists channel trauma of loved ones' deaths in show