Art
Get more with myNEWS
A personalised news feed of stories that matter to you
Learn more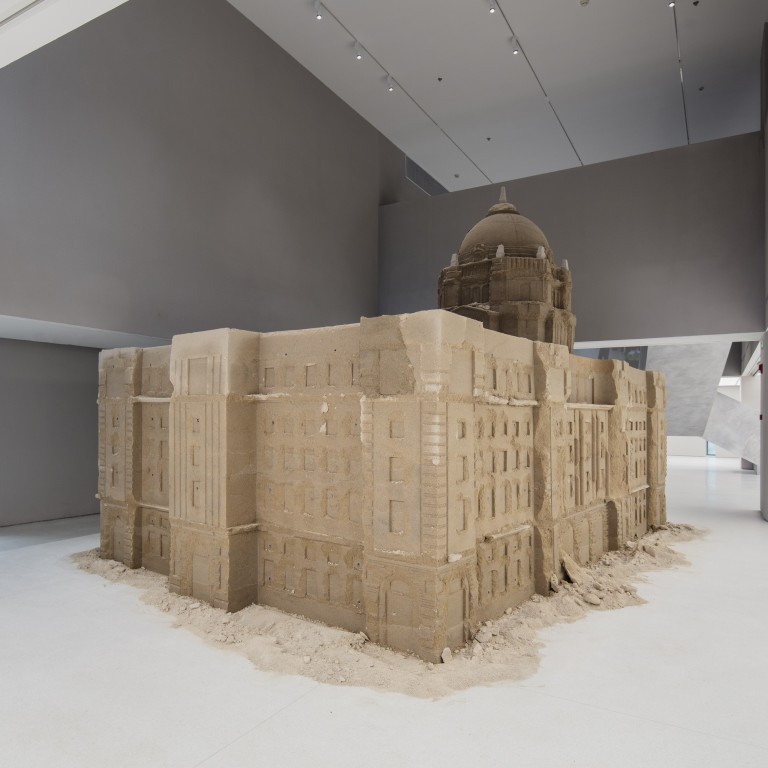 Review

|
Good range of 21st century Chinese art, but why is it nearly all by men? UCCA Edge's debut Shanghai show a missed opportunity
First exhibition at new art space draws heavily on an irreverent Shanghai show in 2000 by artists who today make up most of China's art establishment
For all that the art selected is good, the show fails to capture the romantic artistic spirit of two decades ago, and underrepresents women artists
A careful read of the text on the walls of the inaugural exhibition at UCCA Edge in Shanghai reveals several discreet mentions of an irreverently named group exhibition curated by Ai Weiwei and Feng Boyi in 2000 that was a belligerent alternative to the well-funded Shanghai Biennale held concurrently that autumn.
That provocative show is among the sources drawn upon by the newly opened
Shanghai branch
of Beijing art institution UCCA for its show "City on the Edge: Art and Shanghai at the Turn of the Millennium", which pays homage to an explosive era for art in the coastal city that affected artists far beyond Shanghai.
Called "F*** Off: An Uncooperative Attitude", the alternative show was held at Eastlink Gallery's warehouse space on Suzhou Creek – just before it was demolished – around the corner from the area that evolved a few years later into the contemporary art district known as M50. The show was heavy with the body horror performance art so popular at the time, and featured the work of 45 fresh, rising artists who now make up most of China's art establishment.
More so than the biennale, it captured the heady idealism of the time, the experimental chaos, and an optimism that sometimes verged on ambition.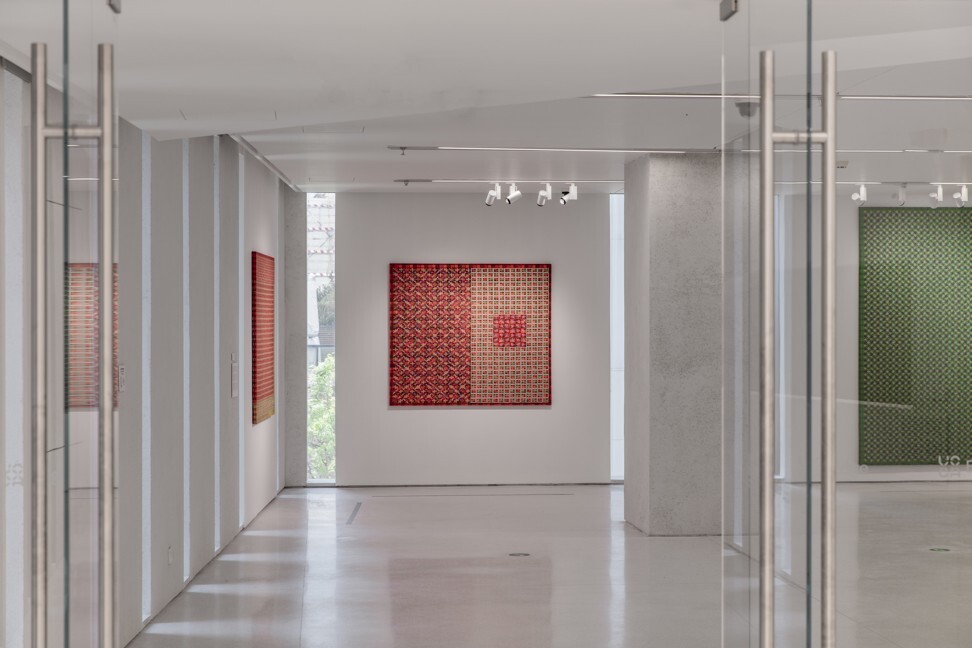 The 2000 Shanghai Biennale had as its title "Shanghai Spirit". Sadly, little of the era's romantic spirit is captured in UCCA Edge's hagiographic exhibition, which feels as if it was put together by borrowing from a few big, commercial galleries and from the Beijing UCCA's back catalogue.
That's not to say the works chosen are not good art, or that the artists are not good men (which the artists represented here overwhelmingly are). The exhibition focuses on pieces shown two decades ago that are now considered iconic, such as Huang Yong Ping's Bank of Sand, Sand of Bank (2000), a bank made with sand and cement, and Ding Yi's early neon Appearance of Crosses 2000-3 (2000).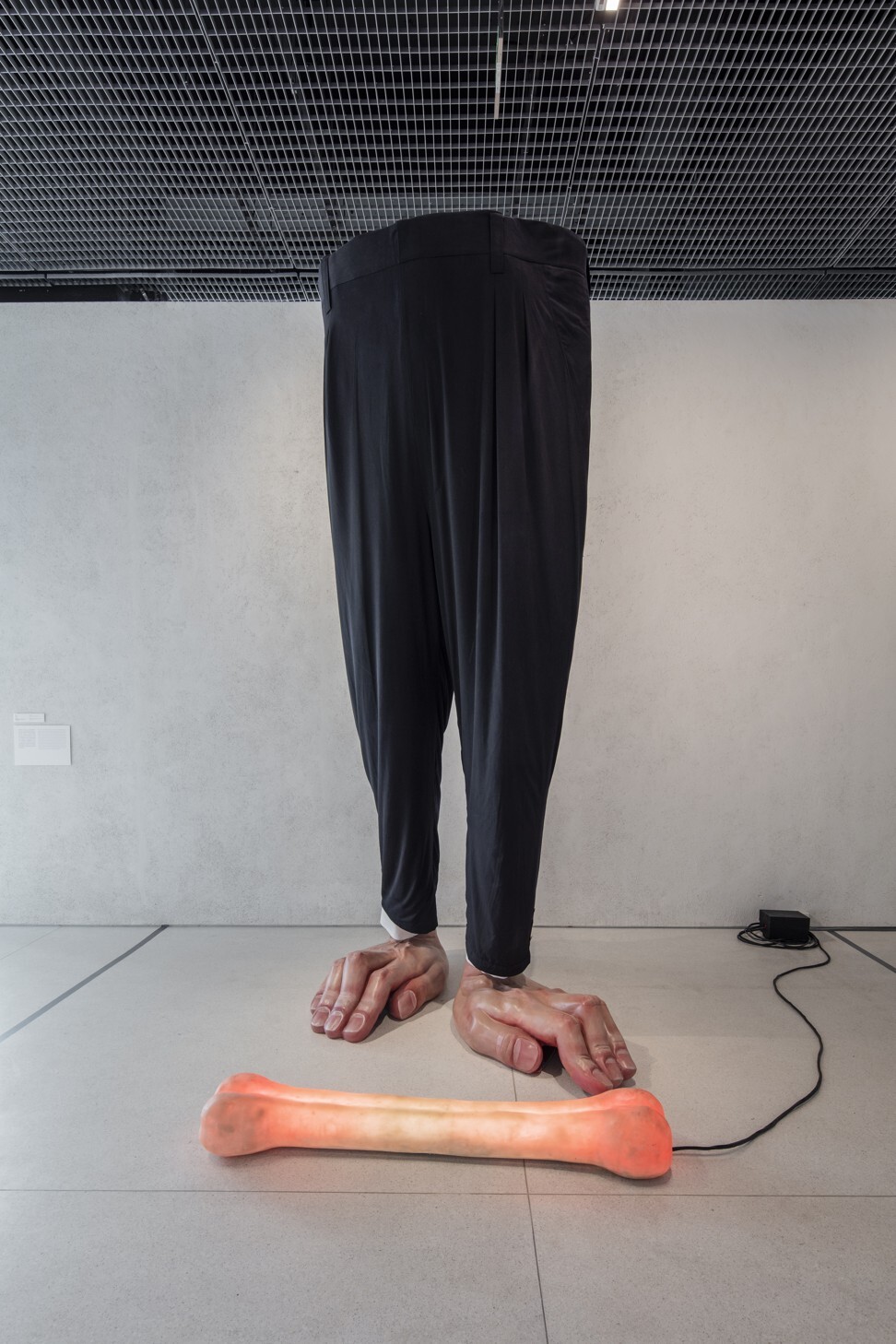 But the selection reflects the way the top tier of the Chinese art world is uncritically seen to be dominated by men. Also, some of the works are shown without their proper historical context. Two of Zhao Bandi's humorous public service posters about Aids awareness and counterfeiting are on show, but without mention of how their display in lightboxes along the main Shanghai thoroughfare Huaihai Road and at the airport in 2000 was instrumental in making contemporary art mainstream. (The wall-sized renditions here flank a new video called Panda 20 Years (2021) which lets Chinese kids born after 2000 talk frankly about such social pressures as abusive teachers, parental expectations and gender presentation, a nice extension into contemporary relevance.)
The archival section of the exhibition gives a far truer picture of Shanghai 2000 than the wall texts and choice of artworks do. Here, a hodgepodge of grainy personal photographs and newspaper cuttings are on view, as well as exhibition catalogues for the 2000 Shanghai Biennale and other seminal exhibitions such as "Useless Life", a show by Xu Zhen, Yang Zhengzhong and Yang Fudong at DDM Warehouse in Shanghai, and the radical 1999 project called "Art For Sale".
The catalogue of "F*** Off: An Uncooperative Attitude" is conspicuous by its absence – which is not a surprise given the title and its content. Dusting off my own copy, I find on the inside leaf the faces of the 45 featured artists badly Photoshopped together. Familiar but shockingly young, the faces include those of five women: not great representation, but hardly worse than the three out of 28 that UCCA Edge has managed in 2021.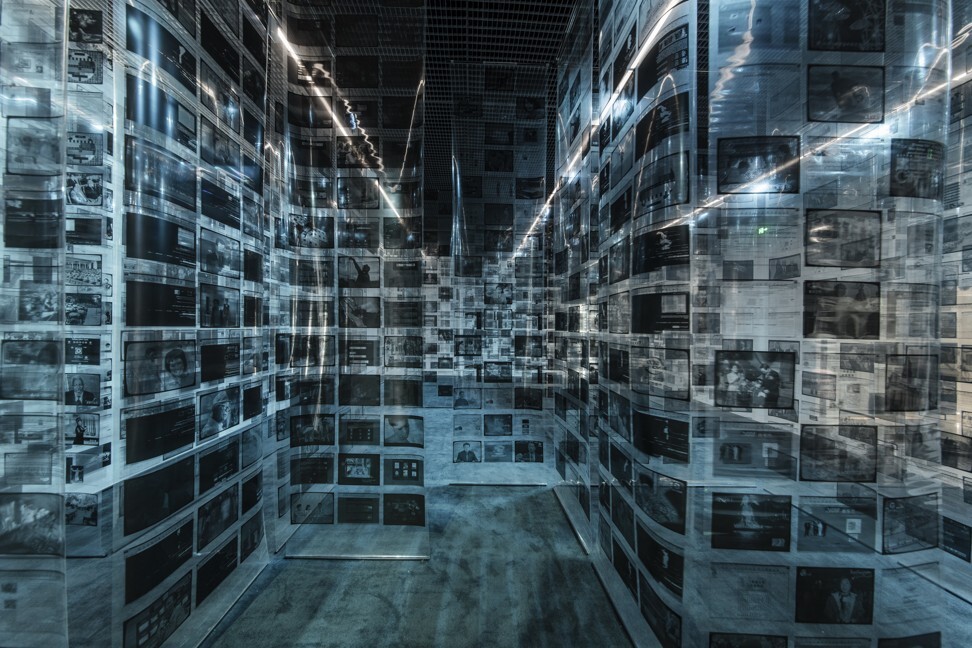 The three women it features are South Korean superstar Lee Bul, who participated in the 2000 Shanghai Biennale, Liang Yue, the sole woman among Shanghai's video art community of the early 2000s, and the less well-known Ni Jun.
Liang's unsettling and surreal Blindsweet (2003), easily overlooked in a tucked away cubbyhole next to a giant screen showing Yang Fudong's more cinematic Flutter, Flutter…Jasmine Jasmine (2002), is one of the few pieces in the show that still feels fresh and edgy, partly because some of the better known works have lost some of their impact through regular exposure. Meanwhile Ni's Injury (2002) uses gilded decaying apples to stand in for female pain.
The old catalogues from 2000 could have provided a jumping-off point for a more balanced presentation. Even if UCCA's curators had skipped the female artists in their pages who have left art for more women-friendly fields, they could still have featured work by multimedia star
Cao Fei
– shown in a separate, four-artist public art programme called "Urban Theatre: A Comedy in Four Acts" (which also includes Hong Kong artist Wong Ping); her current sumptuous solo at UCCA Beijing evidences what curator Philip Tinari is capable of.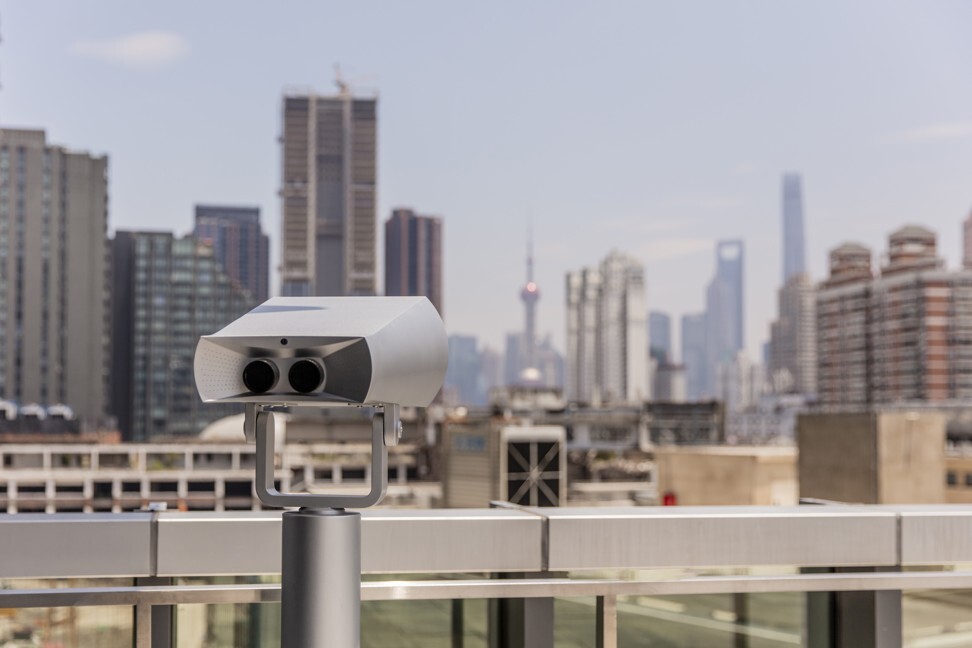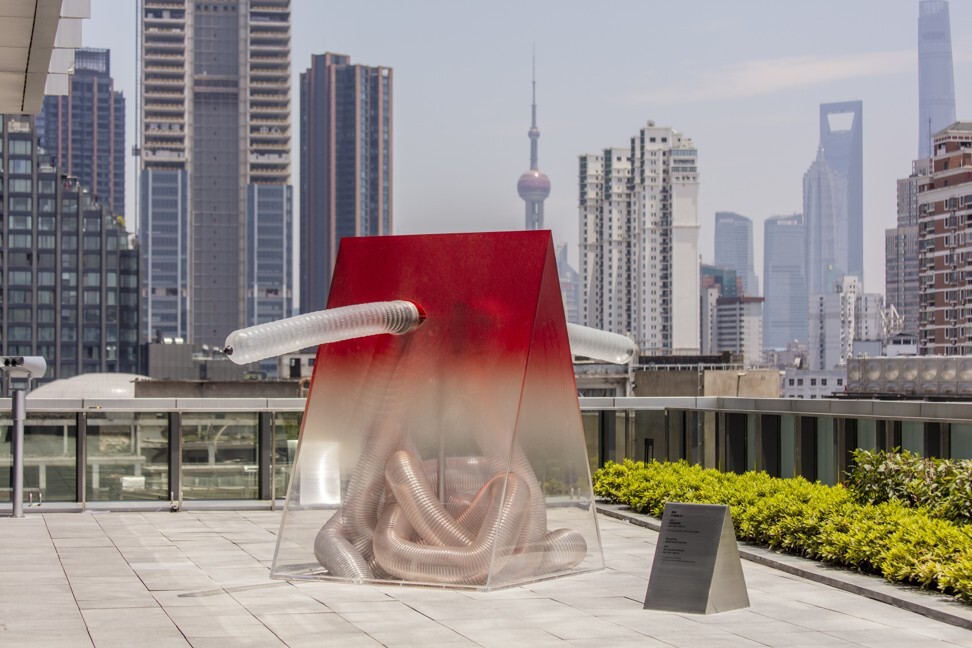 Peng Yu, Kan Xuan and Alice Chen Lingyang, now active in Shanghai as a curator and artist, all joined the seminal 2000 shows, but works by them are absent from this exhibition. Also, since Beijing-based documentarian Yang Yang can be included, why not controversial Shanghainese writer Mianmian, who fictionalised and collected works of Shanghai artists of the 2000s?
The stories we select about our pasts matter. An all-male art history is no less problematic than an all-white one, and any Chinese history in which women enjoy less representation than white men serves only to illustrate how far we haven't come.
"City on the Edge: Art and Shanghai at the Turn of the Millennium" is on show at UCCA Edge until July 11.