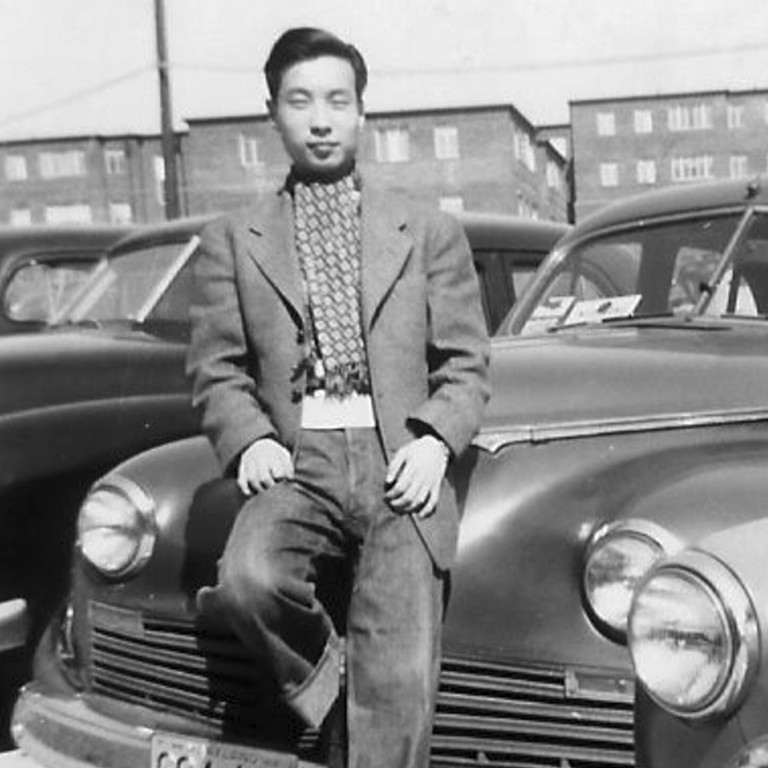 US-China relations: from Chiang Kai-shek to Joe Biden, a Chinese-American author's first-hand experience of nations' rivalry
The son of a Chinese general and former schoolmate of Chiang Kai-shek, Chi Wang experienced one of the most tumultuous periods in Chinese history
As head of the Chinese section of the Library of Congress for 47 years, he was active in the development of Sino-American relations
Chi Wang lives a quiet life in McLean, Virginia, near Washington, retired after 47 years working as the head of the Chinese section at the Library of Congress, and penning an occasional opinion piece for the South China Morning Post, mostly encouraging the United States and China to cultivate a better relationship.
"I know Biden, he is not the best choice at the moment," he says, referring to current US president
Joe Biden
. "America needs a good leader. China has a good leader, but China, you can't change much because the CCP is going to be there for a long time." The CCP, the Chinese Communist Party, is led by President Xi Jinping.
Now 90 years old, Wang is in a unique position to speak of such things. His entire adult life has been spent in the United States, he knows US senators and he is the president of the US-China Policy Foundation. His pedigree gives him an interesting perspective on Sino-US relations.
A member of one of the many Chinese families that experienced massive political, social and economic upheaval in the 20th century, Wang is one of the few people left alive with a direct connection to the nation's early circles of power.
His father was Wang Shu-chang, a respected general in the forces of the Kuomintang (KMT), or Nationalist Party, in China who had a long relationship with General Chiang Kai-shek, head of the KMT administration until its defeat by Mao Zedong's Communists. The younger Wang saw first-hand the rapid changes that convulsed China until the spring of 1949, when he embarked on a long journey, full of lucky coincidences, from Beijing to the US to study.
Wang has written about his family story and his perspective on China-US relations in a memoir, A Compelling Journey from Peking to Washington: Building a New Life in America. The book is already in its second edition.
"I think I've had a rewarding life. I'm very happy with what I have experienced for the past 90 years," he says with a chuckle.
In the memoir the dramatic events in China in the late 19th and early 20th centuries are intertwined with Wang's family history. His grandfather was a farmer in Liaoning, Manchuria, and raised one of his four sons, Shu-chang, to become a scholar in the hope he would pass the imperial civil service examinations.
But by 1905 the Qing dynasty had abolished the Confucianist examination in favour of a modernised government and education system, and Wang's father, who had studied for years for this traditional Chinese exam, was at a loss. Instead, he was sent to Tokyo in 1908 to a Japanese military cadet school, where his roommate was Chiang.
Wang's father rose through the ranks of the KMT armed forces, improving the family's fortunes, and Wang, who was born in Beijing in 1930, grew up in a privileged household. His memoir records the 45 servants, 32 bodyguards, and four chauffeured cars that were at the family's disposal.
With the Japanese invasion of China fast approaching, Wang's family moved to Hong Kong, where they continued their life of affluence.
"At night, I would go into town with my mother and sister to eat Western-style ice cream sundaes with hot fudge, whipped cream, and of course, a cherry on top," he writes – one of many references to ice cream. "I also loved watching American movies in Hong Kong's theatres. It was my favourite of the many places I lived growing up."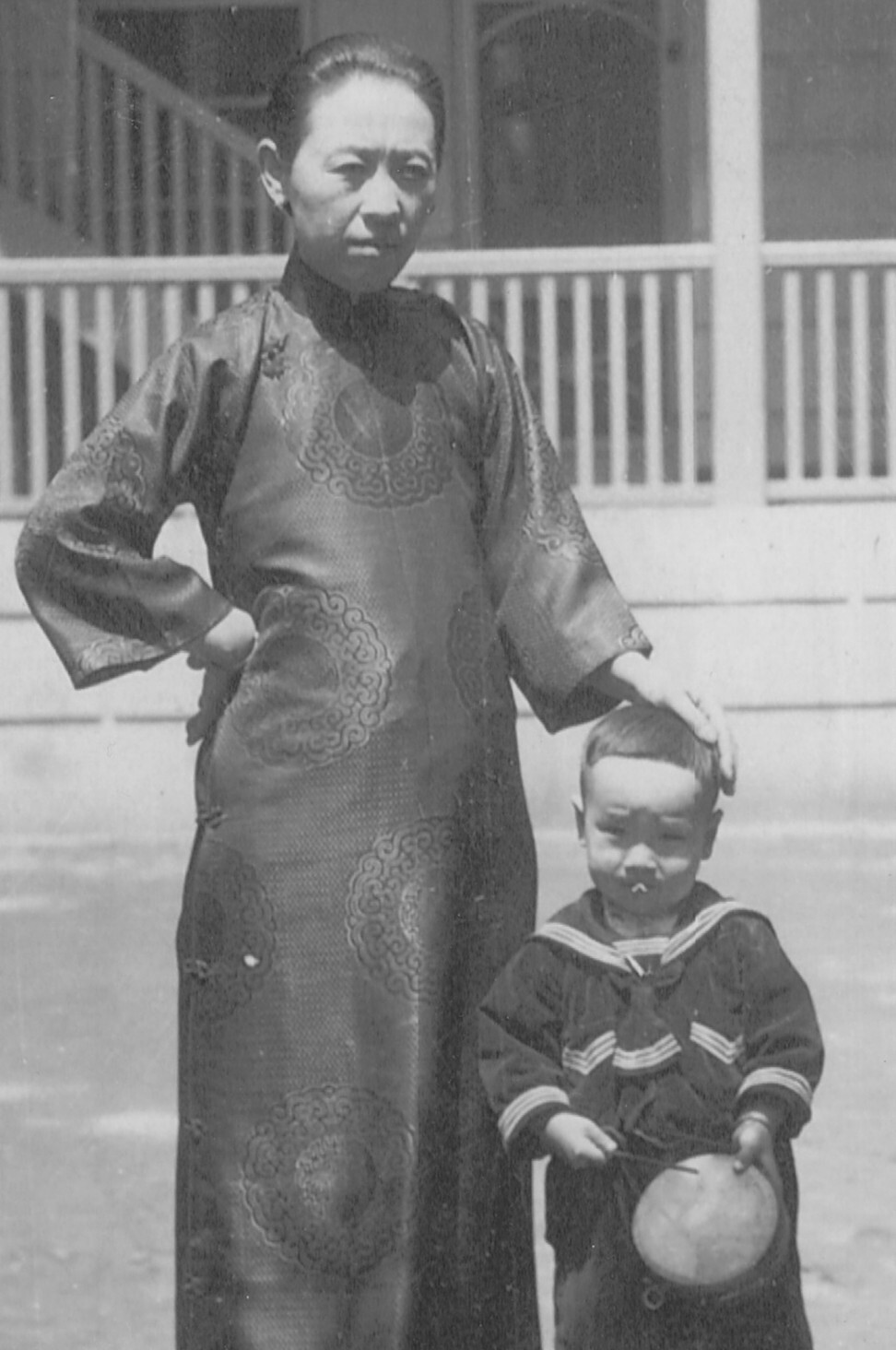 Wang's dramatic journey to the US in April 1949 after Mao's rise to power in China was only possible because of his father's generosity to others.
The younger Wang travelled from Beijing to Qingdao by truck and on to Shanghai. To go on from there he needed a visa from the US consulate so he could fly to Taiwan or Hong Kong and then to the US.
A classmate's father, the deputy manager of China Travel Service in Shanghai, said Wang needed two ounces of gold to get to Taiwan. Not having much money on him, Wang went to a friend of his father's who immediately opened his safe and gave Wang two ounces of gold: repayment for the many times Wang's father had helped him.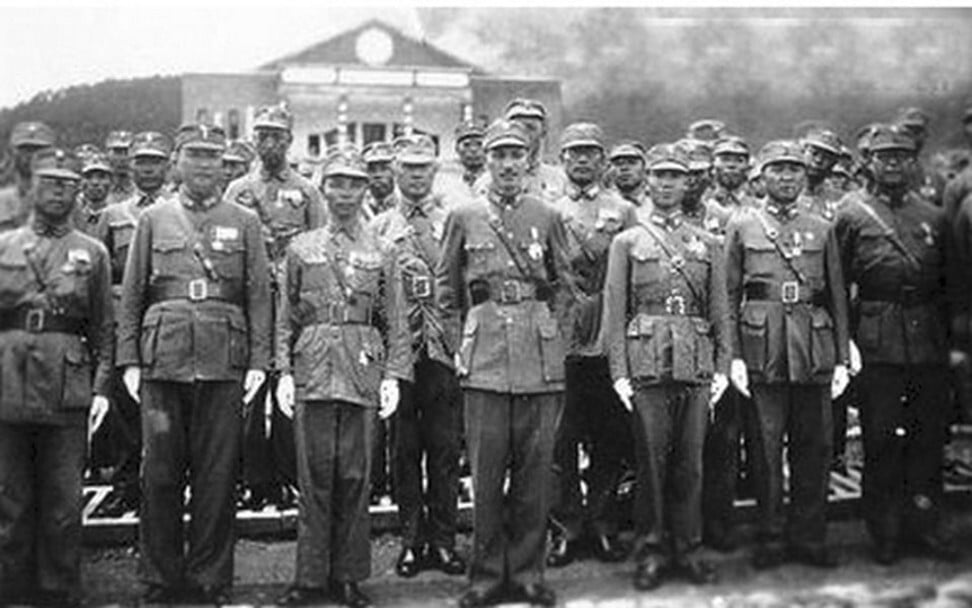 Wang bought his ticket and went to the military airport the next afternoon with a suitcase. He followed two KMT military pilots onto the plane, only to find there was no one else on the flight.
"I couldn't believe I was the only passenger when there were so many people desperately trying to leave Shanghai," he writes. "The pilots told me it was not a passenger aircraft and that they were only taking me to Taiwan because I was their friend."
Wang went to the University of Maryland to study agriculture because his father wanted him to return to China and help grow more food, but he ended up working at the Library of Congress. He helped expand the library's collection of Asian books and documents, as well as writing reports for senators who wanted to know more about Chinese current affairs.
He helped establish a book exchange between the US and China after then US president Richard Nixon's historic visit to China in 1972. That led to his unofficial career as a back-door negotiator between Washington and Beijing. His father's highly regarded military career and his own relationship with the KMT meant Wang was also invited to talk to Taiwanese politicians.
He warns in his memoir that Taiwanese people now have fewer family connections in China, and younger generations see themselves more as Taiwanese than as Chinese.
"If both you and your parents were born in Taiwan, why would you think of yourself as part of China? What would they possibly gain from reunification? Most countries do not recognise the island, but so what? They have their own unique government and identity," he writes.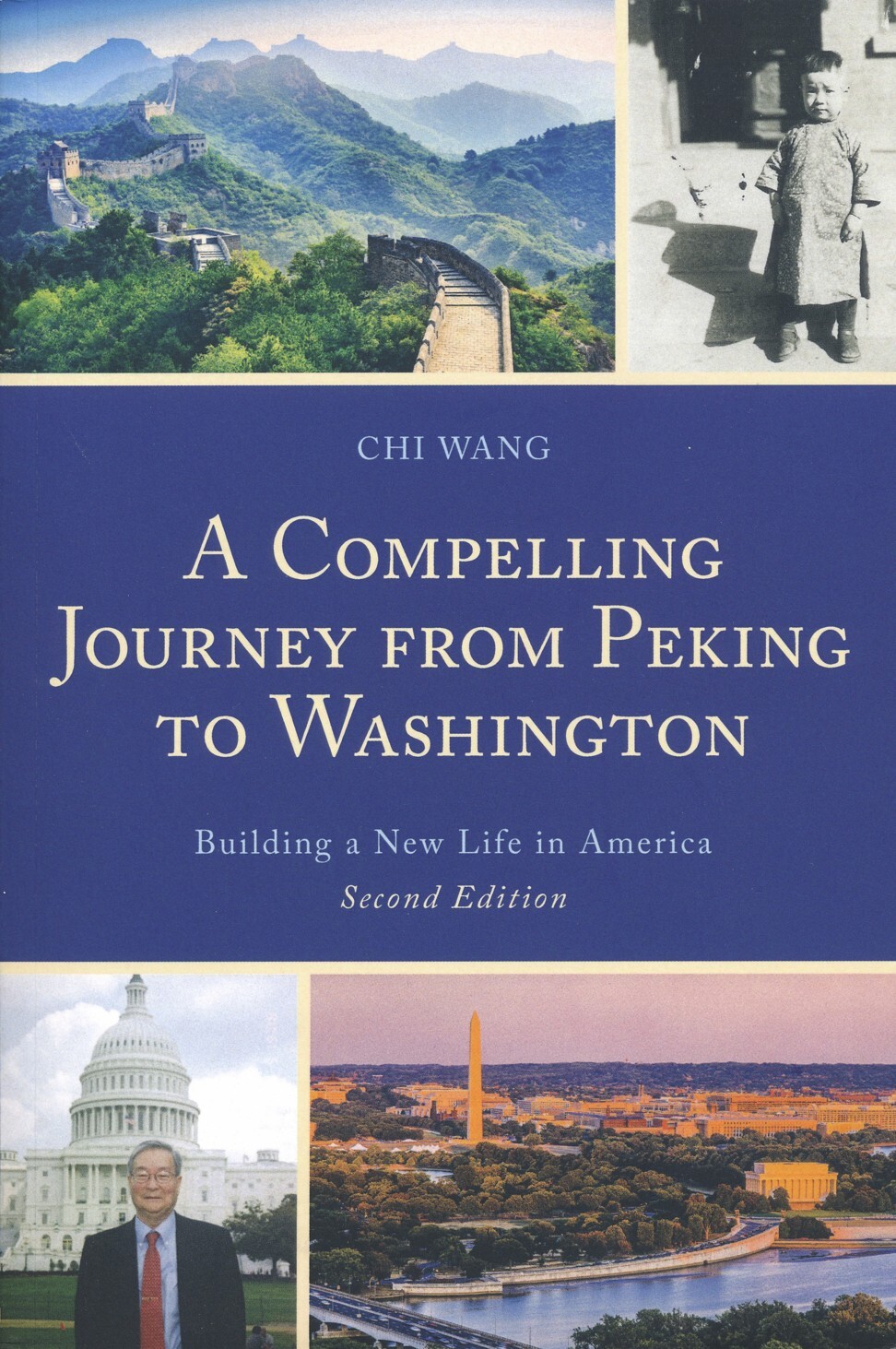 During the phone interview, Wang often refers to Hong Kong as his "second home", and says he strongly believes Beijing will not harm the city, regardless of the passage by China's National People's Congress of the Hong Kong national security law in 2020.
"I want to make sure Hong Kong is an island indispensable to China; Hong Kong is for many other countries to do business [with]," he says. "Economic trade is one of the most important factors to make all the countries wealthier, better. I think that's why Hong Kong will be OK.
"You may have some changes. If you didn't have demonstrations in 2019 China would not do anything. I think Hong Kong people should not make too much of an effort to agitate an already nervous leader in Beijing. I also told the Taiwanese to keep quiet, and not to make a big fuss about China. China has never touched Taiwan."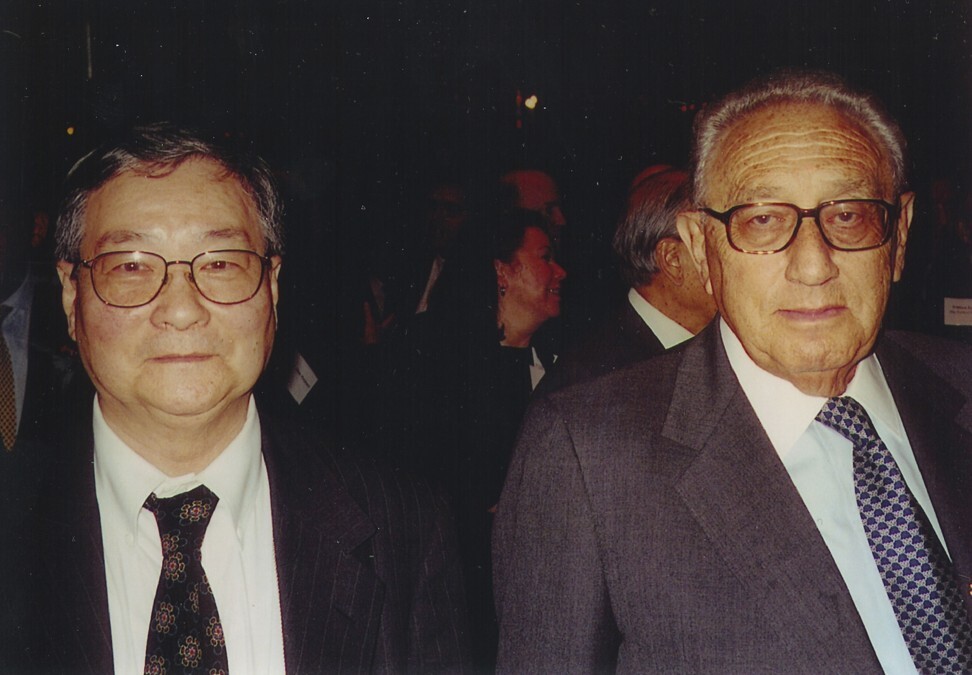 Because of his political connections, Wang shuttled back and forth between the US and China for many years as an emissary, sending messages to leaders and politicians, and at the same time setting up cultural exchanges between the two countries.
He met Carrie Lam Cheng Yuet-ngor, who he describes as "quiet", a year before she became head of the Hong Kong administration as chief executive in 2017. Martin Lee Chu-ming, a barrister who helped found the Democratic Party, was "trouble for Hong Kong" because he was fighting for independence, Wang says. When it is suggested that this was not the case and that Lee was instead fighting for democracy, Wang changes the subject, talking about his work establishing the libraries at the Chinese University of Hong Kong in the 1970s.
The now wheelchair-bound Wang always looked up to his father as a role model.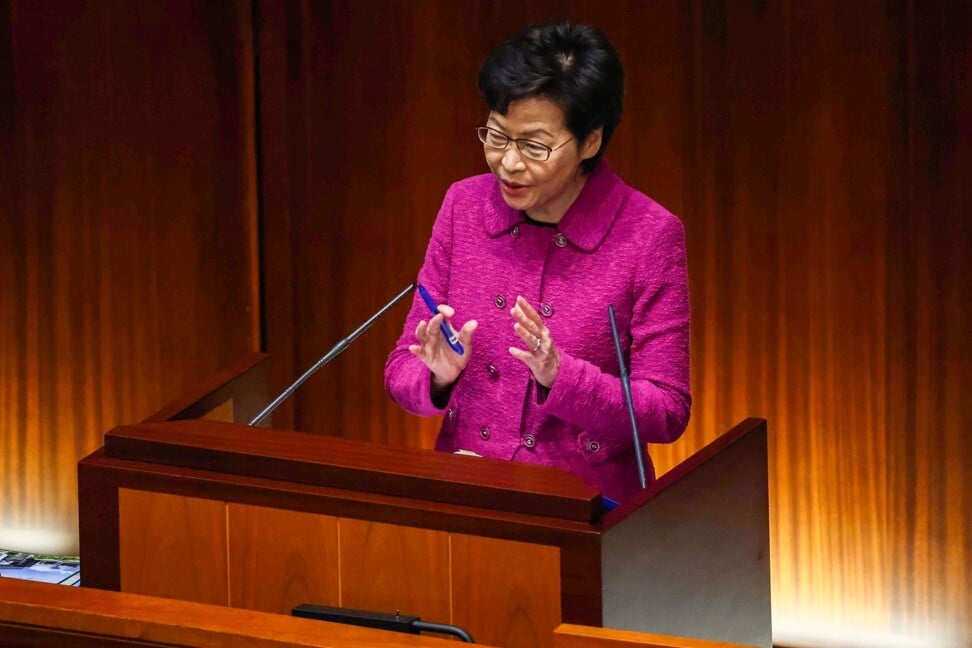 ""My father told me to be a good scholar one day. I never made it, but I became a professor here. I'm happy and they trust me. My father told me you must be a good man … you must be successful, don't depend on anyone else," he recalls. "He said if you depend on someone else, you will never be successful. You must trust yourself, you can do it. If you don't try you don't know."
Few would dispute that Wang did indeed succeed on his own terms and made significant contributions to China-US relations. As he says at the end of an almost 90-minute phone call: "What's life for? To do something for the people, right?"