Review
Romeo and Juliet transposed to a 1960s Hong Kong that's vividly evoked – new Hong Kong Ballet production looks to be a crowd pleaser
The designs are spectacular and changing the characters – Tybalt to a triad boss and Friar Laurence to Romeo's martial arts sifu – is ingenious
However, crucial plot elements have got lost, there is an overemphasis on technique, and only on a second viewing with cast changes did it all come together
Hong Kong Ballet's new Romeo and Juliet by artistic director Septime Webre looks set to be a crowd pleaser.
Transposing the action from medieval Italy to 1960s Hong Kong is an ingenious idea which serves the dual purpose of appealing to the local audience while offering a uniquely Hong Kong product for international tours. Visually the production is stunning and there is plenty of good dancing, although the choreography is more mixed in quality.
A huge amount of work has gone into recreating the Hong Kong of the 1960s. Spectacular designs by Mandy Tam (costumes) and Ricky Chan Chi-kuen (sets) vividly evoke the era, complete with neon signs and bamboo scaffolding. 
Directed by a team of martial arts masters, the fight scenes swap fencing for kung fu, while
Webre
and the dramaturge, Yan Pat-to, have come up with neat local parallels to Shakespeare's Verona, transforming Tybalt into triad boss Tai Po and Friar Laurence into Romeo's martial arts sifu.
The best new twist to the story is making Juliet's mother a younger wife who is having an affair with Tai Po/Tybalt. The cross-currents of her relationships with lover and husband are imaginatively shown. Other innovations are less successful, notably the sifu character who occasionally appears, does a bit of frenzied dancing, then exits.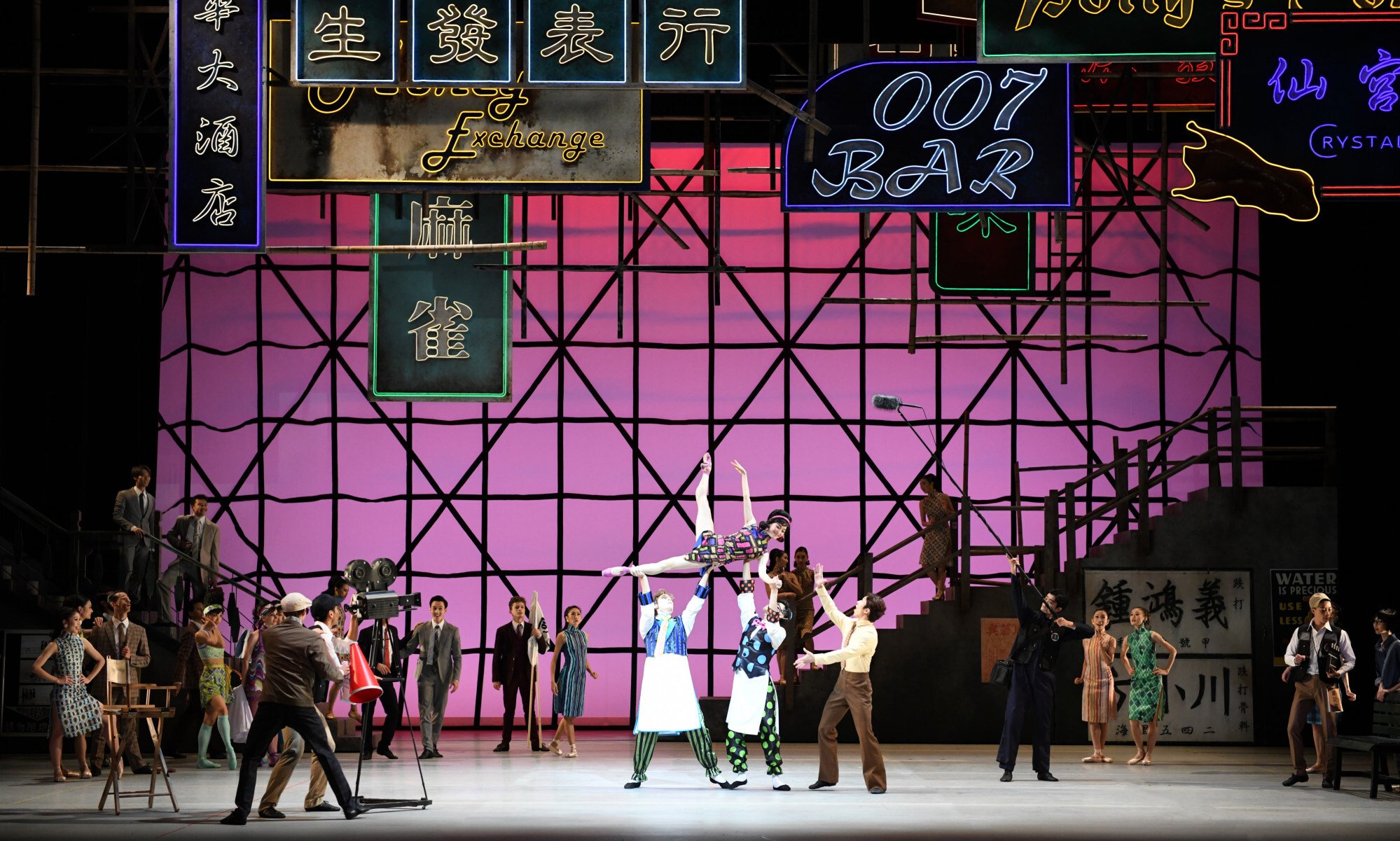 Changing Juliet's amah (Nurse) from a character role to a dancing one does not enhance the plot either. More importantly, the feud between the Montagues and Capulets which precipitates the tragedy, has got lost. 
As one of the story's most crucial elements, Romeo and his mates Little Mak/Mercutio and Benny/Benvolio are often seen to enjoy annoying Tai Po/Tybalt, but the sense of real bad blood and the destruction caused by wanton violence (particularly powerful elements in the company's previous production by Rudi van Dantzig) is missing.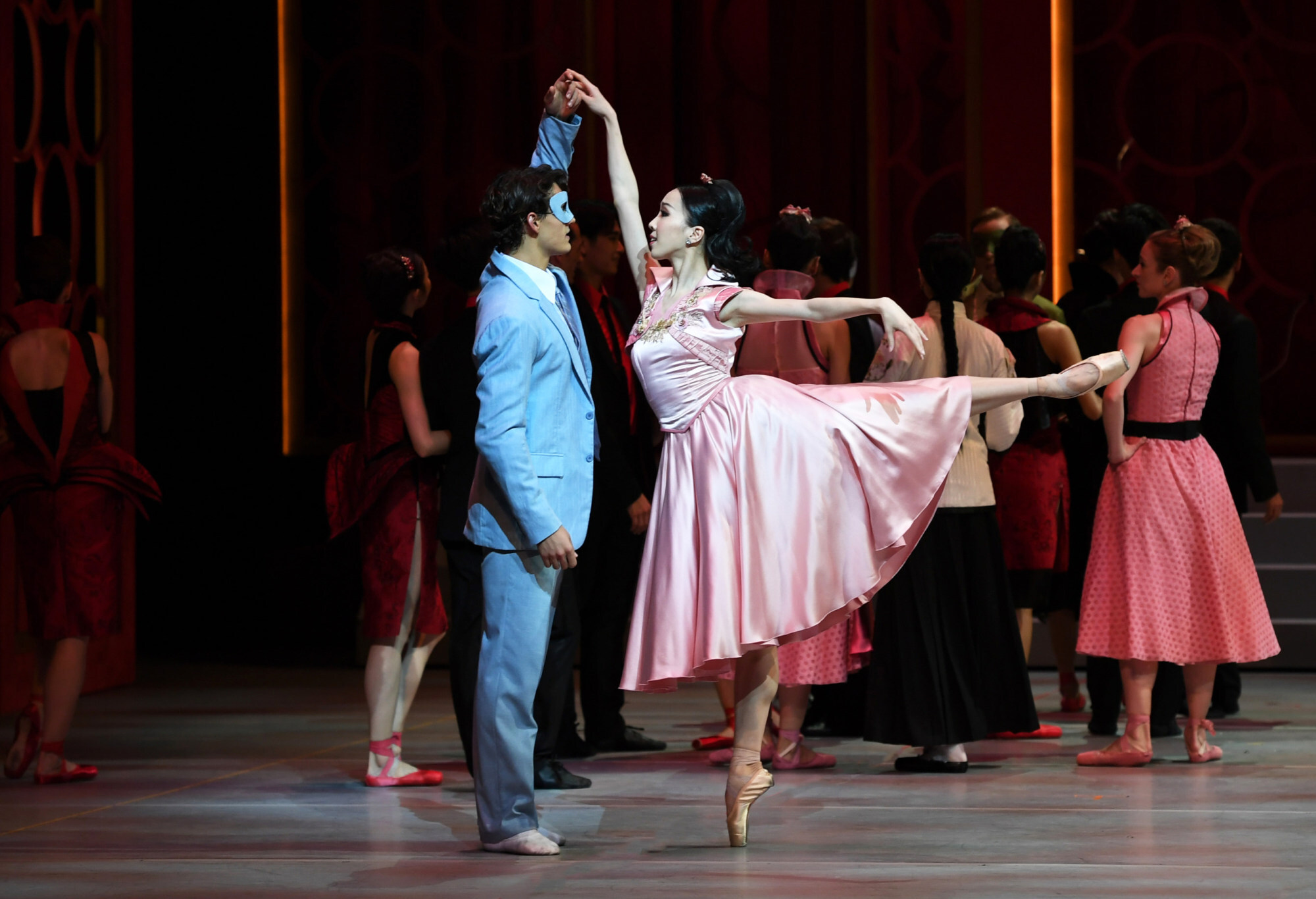 The first half of the ballet is stronger than the second. High points include the trio for Romeo and his friends before they gatecrash the Capulets' party; the party itself with its magnificent red, black and gold decor; and a fine version of the balcony scene pas de deux. The second half crams too much in too fast and the second great pas deux for the lovers, the bedroom scene, is marred by awkward lifts and the music being taken too slowly.
While there is certainly some good choreography, the work is weakened by Webre's tendency to throw technique at everything – no one ever just walks across the stage in a Webre ballet. An emphasis on steps over narrative undermines the drama.
While Romeo's sifu grabbing Romeo in a lift and holding him upside down is a striking image, it tells us nothing about their relationship. The heart-rending funeral march in Act 3, instead of showing Juliet's family grieving at her tomb, now features an anonymous chorus doing pirouettes and lifts.
There is also a tendency to resort to gimmicks. The fight scenes are annoyingly interrupted by scenery being moved around so that characters can run up and down steps, which detracts from the dramatic intensity.
The music in Act 2, which cries out for sweeping movements, is used to accompany a mahjong game with people jumping on the tables. Webre is certainly a showman, but when it comes to narrative ballet, sometimes less is more.
On the first night, the ballet never really came together. Chen Zhiyao gave a well-thought out performance as Juliet and the love duets made the most of her lovely pliant back and fluidity of movement. But guest artist Daniel Camargo, while clearly a good dancer, did not blend in with the company the way previous guests like Camargo's fellow Brazilian Marcelo Gomes or Matthew Golding have done.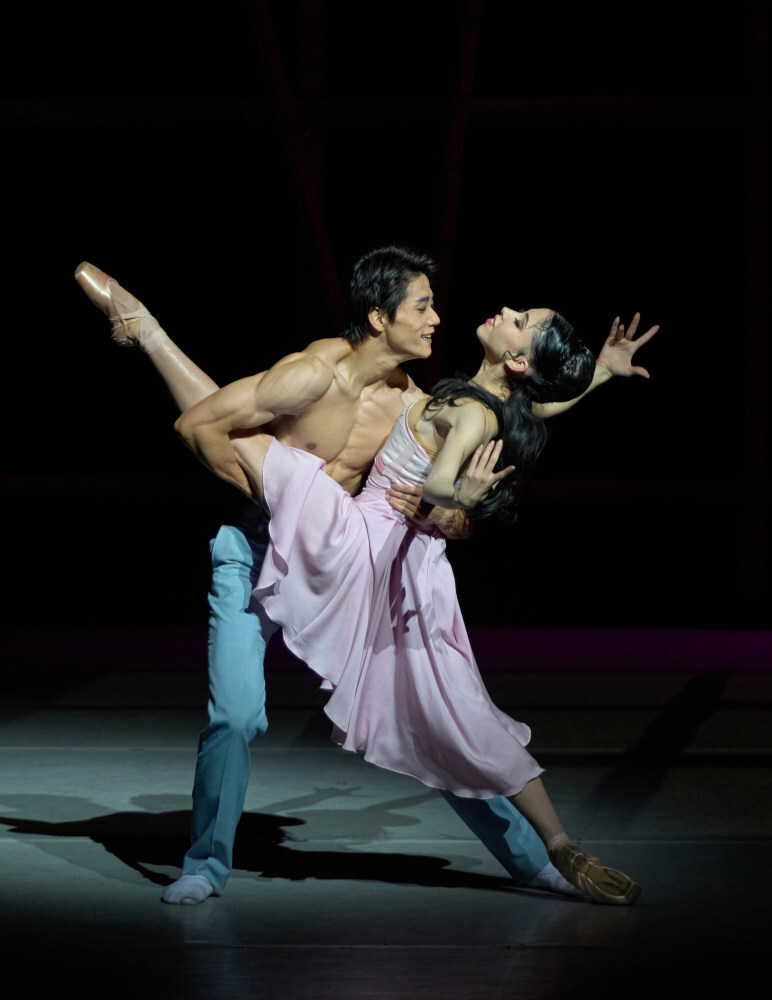 Camargo and Chen did not generate the intense rapport that the lovers need, and although all three danced well individually, Romeo's scenes with Little Mak (Shen Jie) and Benny (Jonathan Spigner) didn't quite gel.
At the final performance, a different cast lifted the ballet to another level. Shen and Venus Villa brought the title roles to life with performances full of passion, natural and heartfelt acting, especially in the balcony scene. Sadly, this fine partnership now ends with Villa's retirement. This was her farewell show and it was good to see her go out on such a high note and receive such a tremendous reception. 
The scenes for Romeo and his friends were also transformed on Sunday evening. Shen's dazzling dancing beautifully matched with Ma Renjie's magnetic Little Mak and Kyle Lin Chang-yuan's quicksilver Benny. As Tai Po, Li Lin brought blazing ferocity to his final fights with Ma and Shen, and Zhang Xuening made a strong impression as the amah.
Ye Feifei and Wang Qingxin were both splendidly sexy as Juliet's mother, but the more experienced Ye brought extra depth and nuance to the role on the first night.
Veteran principal Wei Wei
, an outstanding Tybalt and an ardent Romeo in earlier productions, was utterly compelling as Juliet's father, whose icy authority turns to devastating grief when he cradles his dead daughter in his arms. Amber Lewis deserves special mention for single-handedly saving the otherwise painfully unfunny street filming scene in Act 2 by sheer comic ability.
Romeo + Juliet, Hong Kong Ballet, Hong Kong Cultural Centre Grand Theatre. Reviewed: June 18 and 20, evenings.