Art
Get more with myNEWS
A personalised news feed of stories that matter to you
Learn more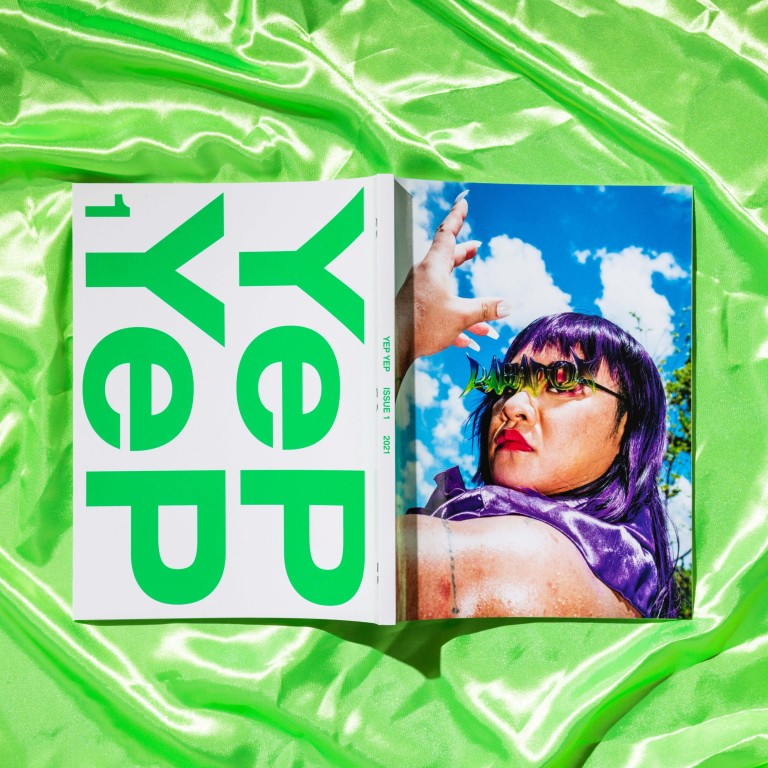 New fashion and art magazine on Hong Kong identity avoids words altogether
For its launch edition, experimental publication Yep Yep asked nine Hong Kong contributors to express their relationships with the city through photographs
Its memorable launch cover features genderfluid bodybuilder Siufung Law, resplendent in heavy make-up and donning a purple long wig and fake nails
A new magazine is taking a bold and novel approach to the politically sensitive discussion of Hong Kong identity: by avoiding words altogether.
Yep Yep is an experimental fashion and art magazine which, for its launch edition, has asked nine Hong Kong contributors to express their relationships with the city through photographs.
There is a brief statement of intent on the first two pages that sets the tone for the dozens of pages of uncaptioned images that follow, with the only other text being the titles of the eight individual projects and the names of the artists in charge of each.
"Hong Kong has been at the forefront of global news but probably not for the right reasons," the statement says in English and Chinese. "… To the outside world Hong Kong may seem broken and divided – a city at odds with itself. What people can't see, despite the pandemic and political drama, is that we're still a vibrant, thriving cultural playground."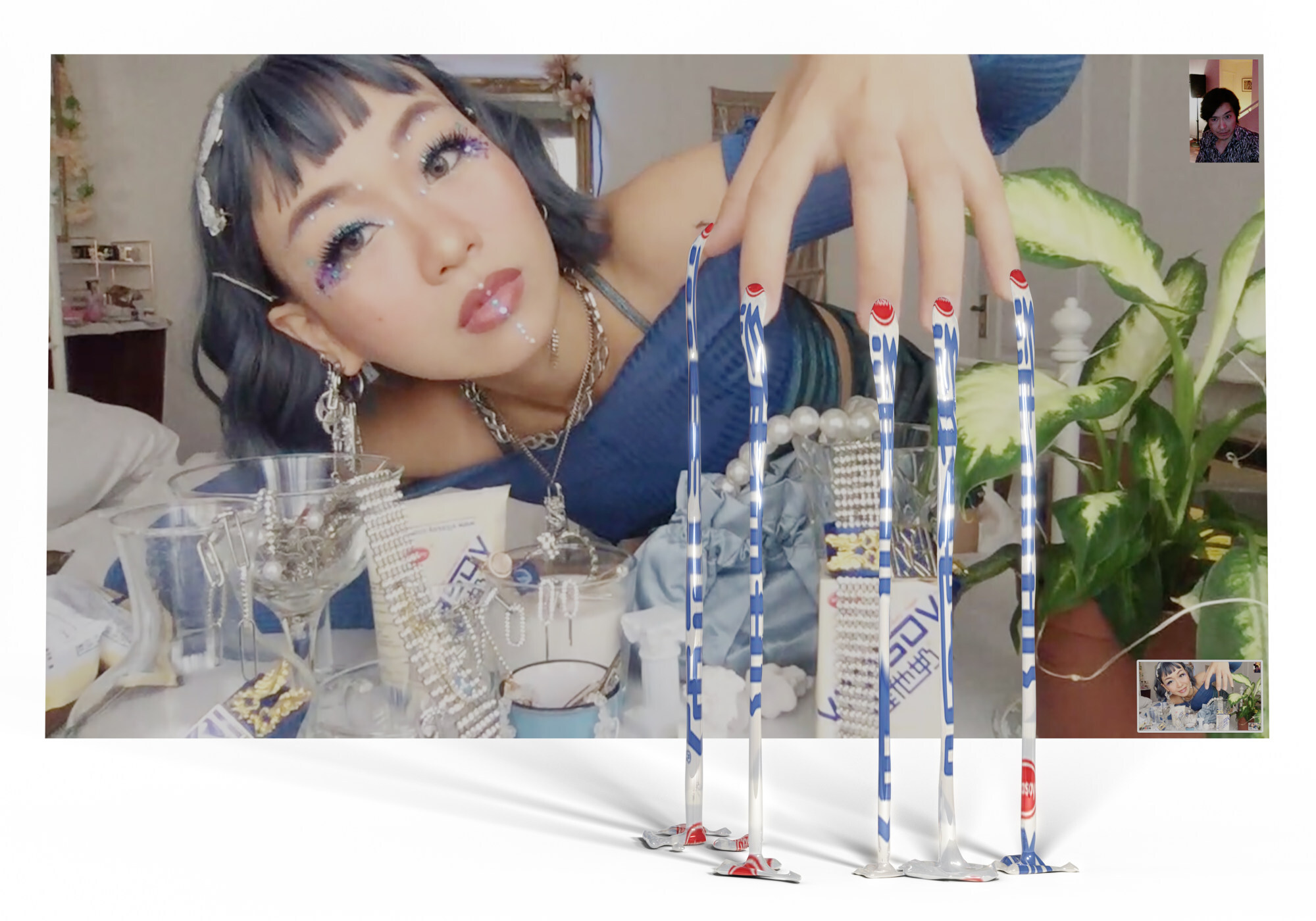 The one-person team behind the whole magazine is Kenny X. Li, a Singapore-born fashion photographer and creative director who grew up in Hong Kong. He wants to provide a new kind of platform on which local talents can collaborate, and to bring much-needed light relief to the people who live in the city.
"The name Yep Yep is inspired by the Yip Yip Martians on Sesame Street, which I used to watch as a child. These aliens would show up and they'd go 'yep yep yep yep…'. It makes no sense but it's memorable, playful and not too serious, which is the identity I want to give the magazine," he explains.
For the launch issue, he shot a section himself called "Rock-Hard Fluidity", from which the memorable cover photo is taken. It is a head-and-shoulder close-up of genderfluid bodybuilder Siufung Law, resplendent in heavy make-up and donning a purple long wig and fake nails with a bright blue sky as the backdrop.
Law, who prefers to be referred to by the gender-neutral pronoun "they", usually appears in public in androgynous sports gear except when competing. In the shoot they are almost unrecognisable, their face semi-concealed by an eye-shield with the word "paradox". It is a wonderful departure from safe, generic fashion magazine covers.
Inside, Law appears in fishnets, a neon pink bathing suit that barely covers their impressive physique, and fantastic accessories, as they pose in a workout routine with actor Andrew Kwok Hon-chu, the self-styled "thinnest man in Hong Kong" who looks particularly feeble next to Law's brawn.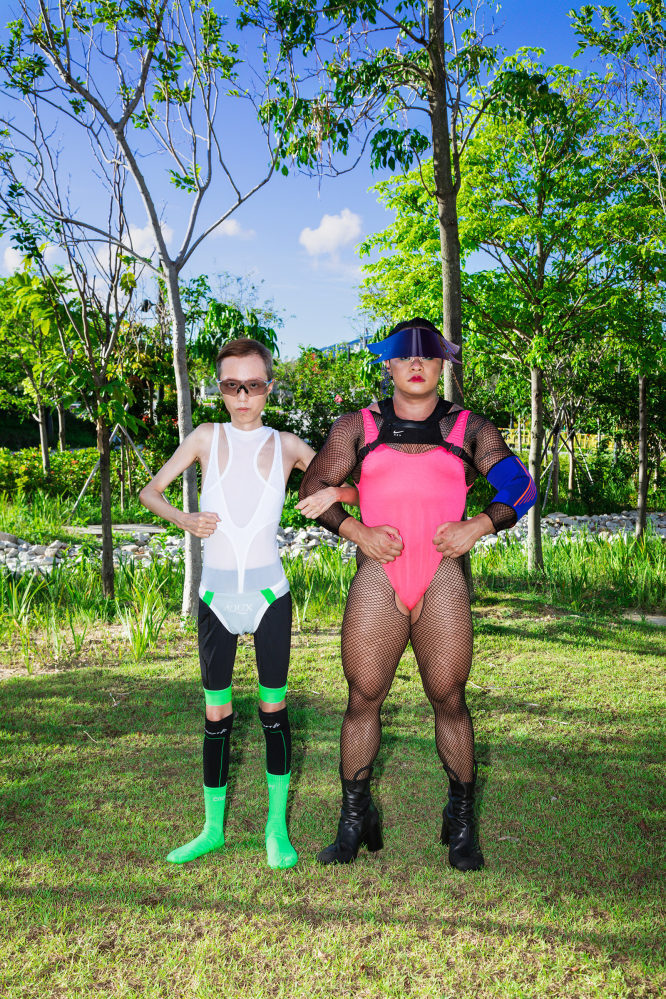 It is a "gender-bending twist to a fashion editorial", Li says. "For me, Hong Kong is about its people. And these two celebrate the fluidity and creativity that exists in the city."
The other sections include one by the artist known as
Mak Ying Tung 2
, whose "#prettyartist #uglymaleart" series pokes fun at the local art market and its celebration of famous international male artists.
Looking coquettish, bored or at times just plain silly, Mak posed with works by the likes of Jeff Koons and Antony Gormley and put them on Instagram before reproducing them in the magazine. Without an accompanying article, viewers can interpret the humour and the irony of the images themselves. The choice of reprinting Instagram images also highlights the value of print, a media that encourages a much more focused and close viewing of images than online, Li says.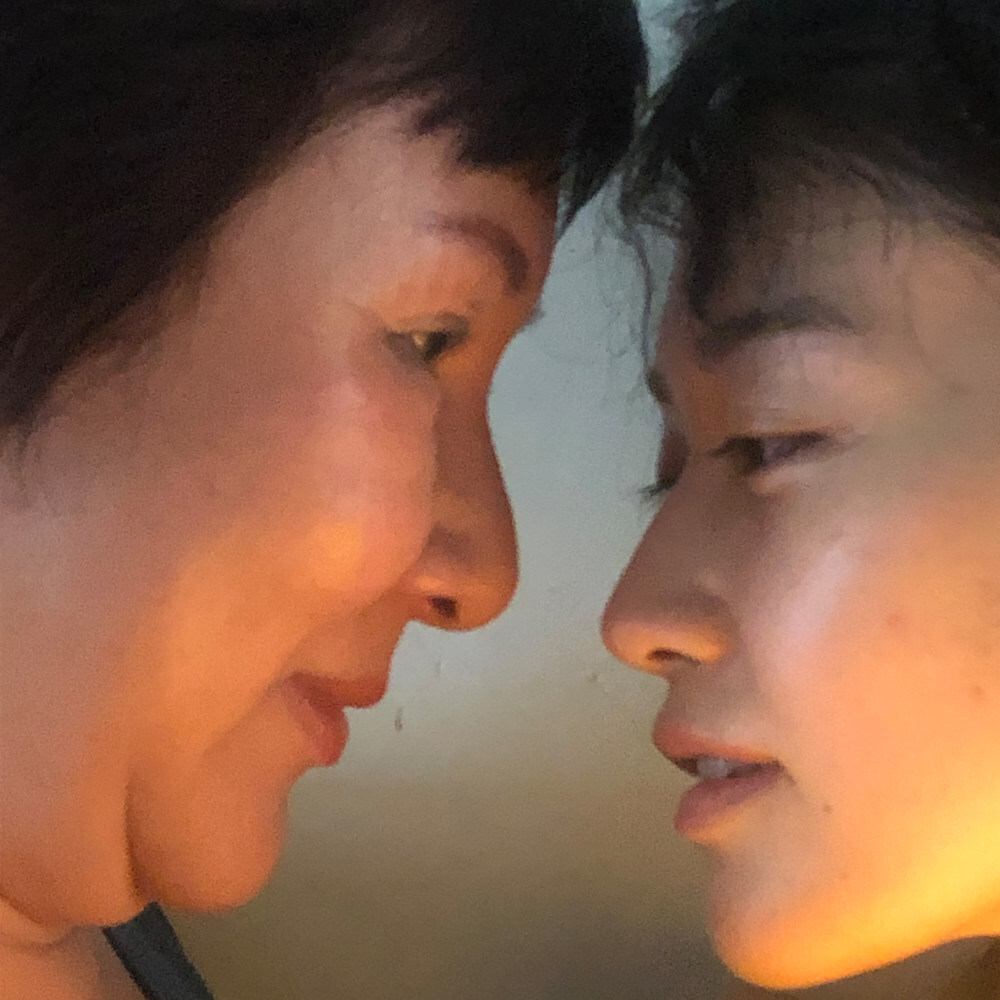 Another contributor is Lai Lon-hin, whose "Red Swordtail" series features two women with a noticeable age gap between them, appearing together at different Hong Kong locations with a mixture of intimacy and hostility. Is the older woman an overprotective mother? And why is she hitting a punching bag in a flat with a cross hanging on the wall? It is a compelling photo story without text that lets viewers conjure their own narratives.
Other chapters are by Ko Sin-tung, Ip Wai-lung, Luke Casey, Ken Ngan, Dan Tse and Eugene Leung, while Joseph Chen King-yuen, whose solo exhibition "Shameplant in Glory Hole" is currently on at Videotage in Ma Tau Kok, has provided collages he made with Castiel Wong that appear as fake ads in the absence of real ones for the launch issue.
This is a labour of love. Li hopes that the publication will become financially sustainable (it is for sale online and at retail outlets such as Kapok). For now, he is prepared to just keep going, with the next issue expected to come out in about eight months' time.