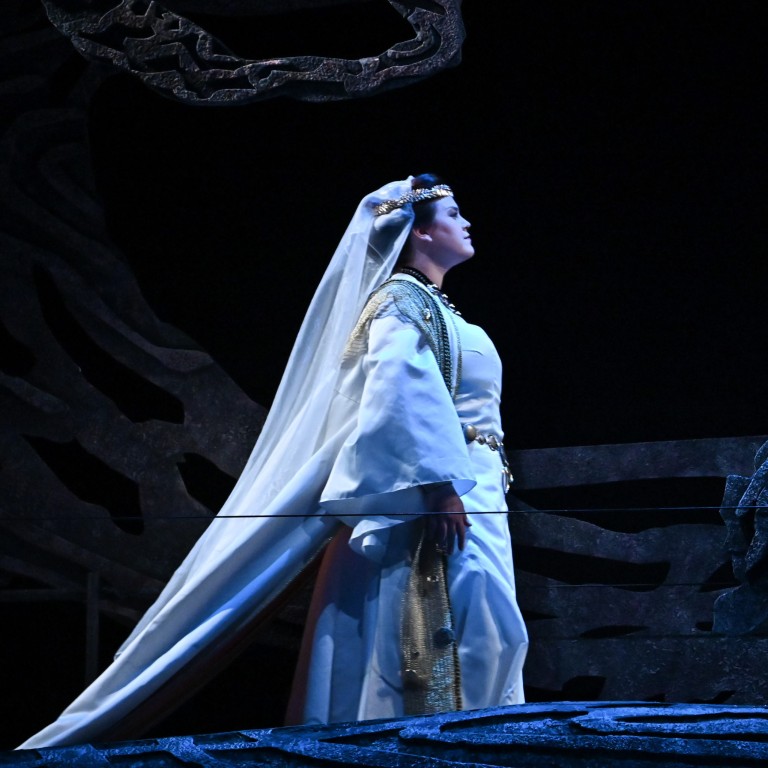 Review

|
Musica Viva's compelling Norma on opening night in Hong Kong needed greater balance between the opera leads
Soprano Meryl Dominguez had formidable challenges as the lead in Norma, but mostly captured the essence of the character, dominating Act One
What was needed was a greater balance between the three leads, as well as a greater undulation in tempo by the orchestra – and a more effective finale
Treacherous and malevolent at times, poignant and reflective at others, Norma is a role that requires a gamut of human emotions unparalleled in the operatic canon. It calls for a voice with remarkable vocal agility and fluctuation in tone quality, and any attempt nowadays invites comparison with the great Normas that came before:
Montserrat Caballé
, Joan Sutherland and, of course, Maria Callas.
As such, Meryl Dominguez – the Cuban-American soprano who replaced Laura Alonso Padín on opening night – had formidable challenges in this Musica Viva production in Hong Kong, directed by
performing artist and director Lo King-man
.
Her first test was the stretch that begins with the famous aria Casta Diva and ends with our first foray into the character's inner conflict in Fine al rito. Dominguez mostly captured the essence of these moments with a pleasing Sutherland-like purity in the upper and middle registers and depth in the lower.
Her sotto voce singing convincingly illustrated the demons that lay within. The control that she rendered in the tender moments was not always present when expressing fury, and there was some sketchy passagework – but the technical demands, admittedly, were forbidding.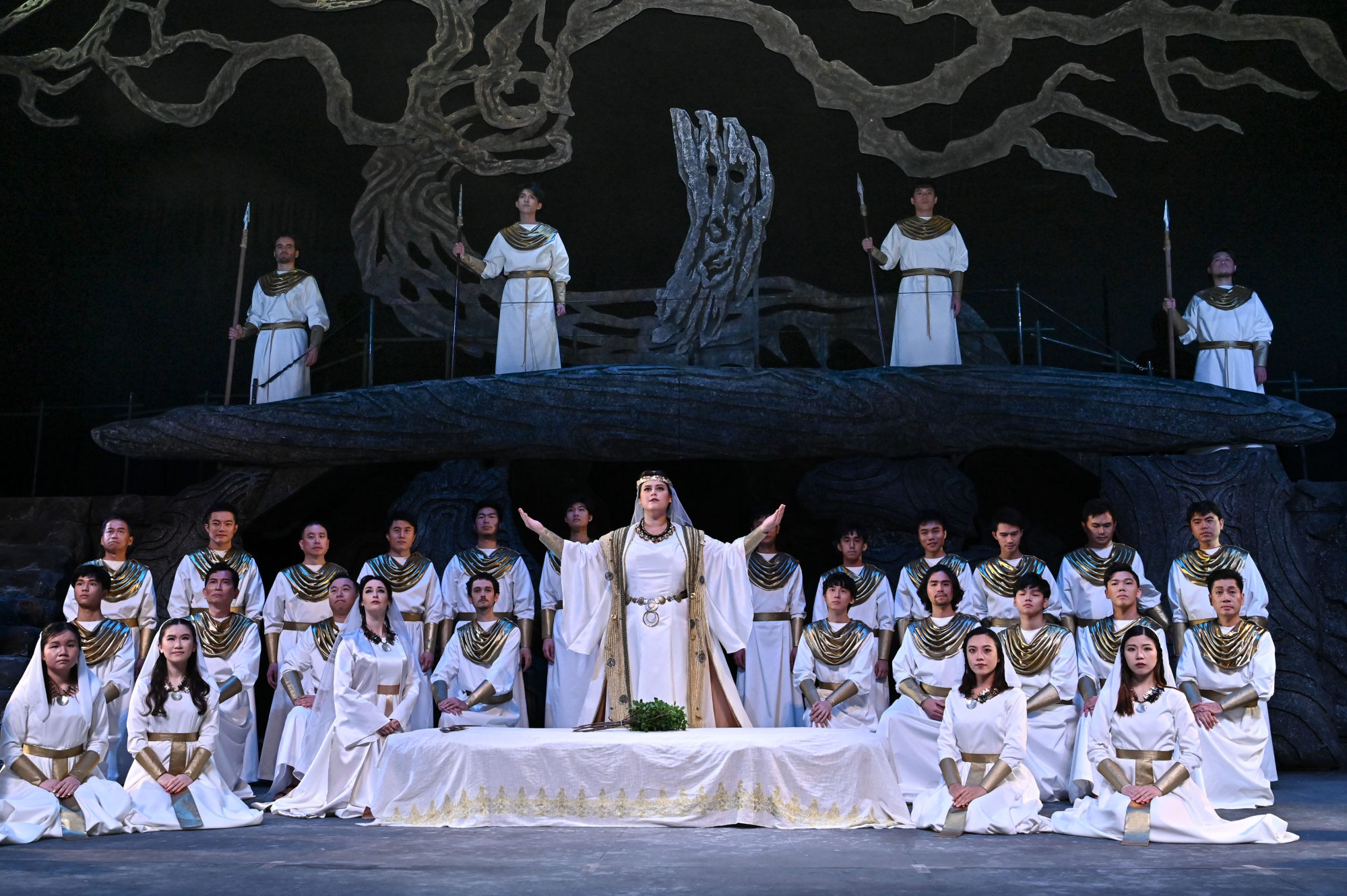 The chorus lacked precision at times and was bottom heavy, but this was seemingly rectified in Act Two when the staging was reconfigured and the blending of voices improved.
The success of Norma depends on casting equally versatile practitioners in the roles of Pollione, the Roman officer who fathered Norma's two children, and Adalgisa – his new, younger lover.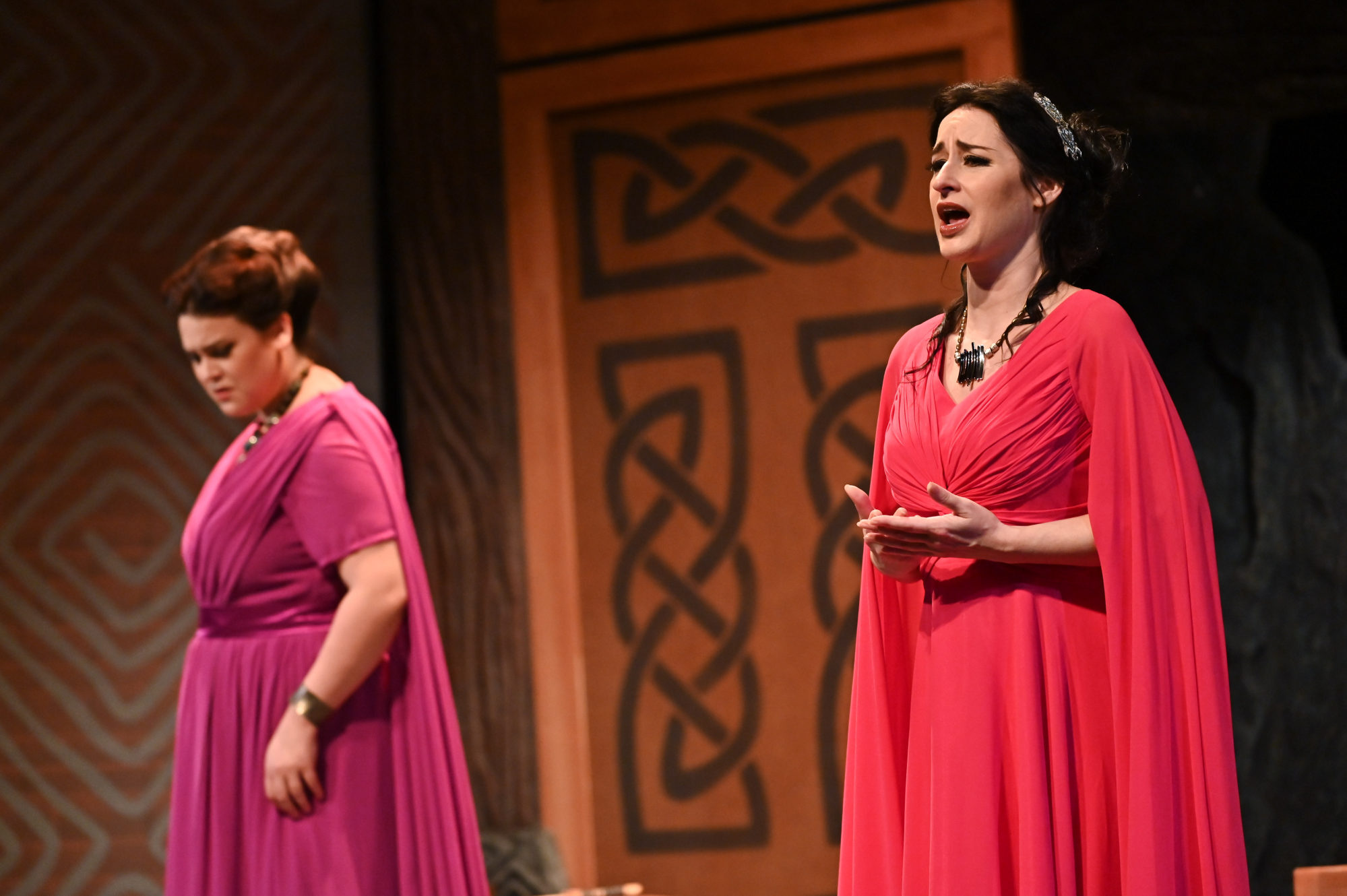 As the latter, Hilary Ginther was far more successful of the two here with a voice that was largely devoid of excessive vibrato and contained an innocence befitting of her character. Dominick Chenes had some solid moments with a penetrating upper register, but his characterisation lacked strength and his pacing back and forth was a distracting curiosity. Its presumed intent of a frustrated proconsul did not materialise.
The scene change to Norma's dwelling was lengthy, and one can only wonder if there were more expedient alternatives. Norma and Adalgisa donned modest attire in mauve and fiery red respectively, the clashing colours indicative of the approaching torment.
Norma's home was equally simplistic and perhaps not compatible for a priestess of her calibre. Understandably, certain liberties need to be taken in theatre – but with two Asian children playing the roles of Norma and Pollione's offspring, our disbelief was not so much suspended as hanging by a thread.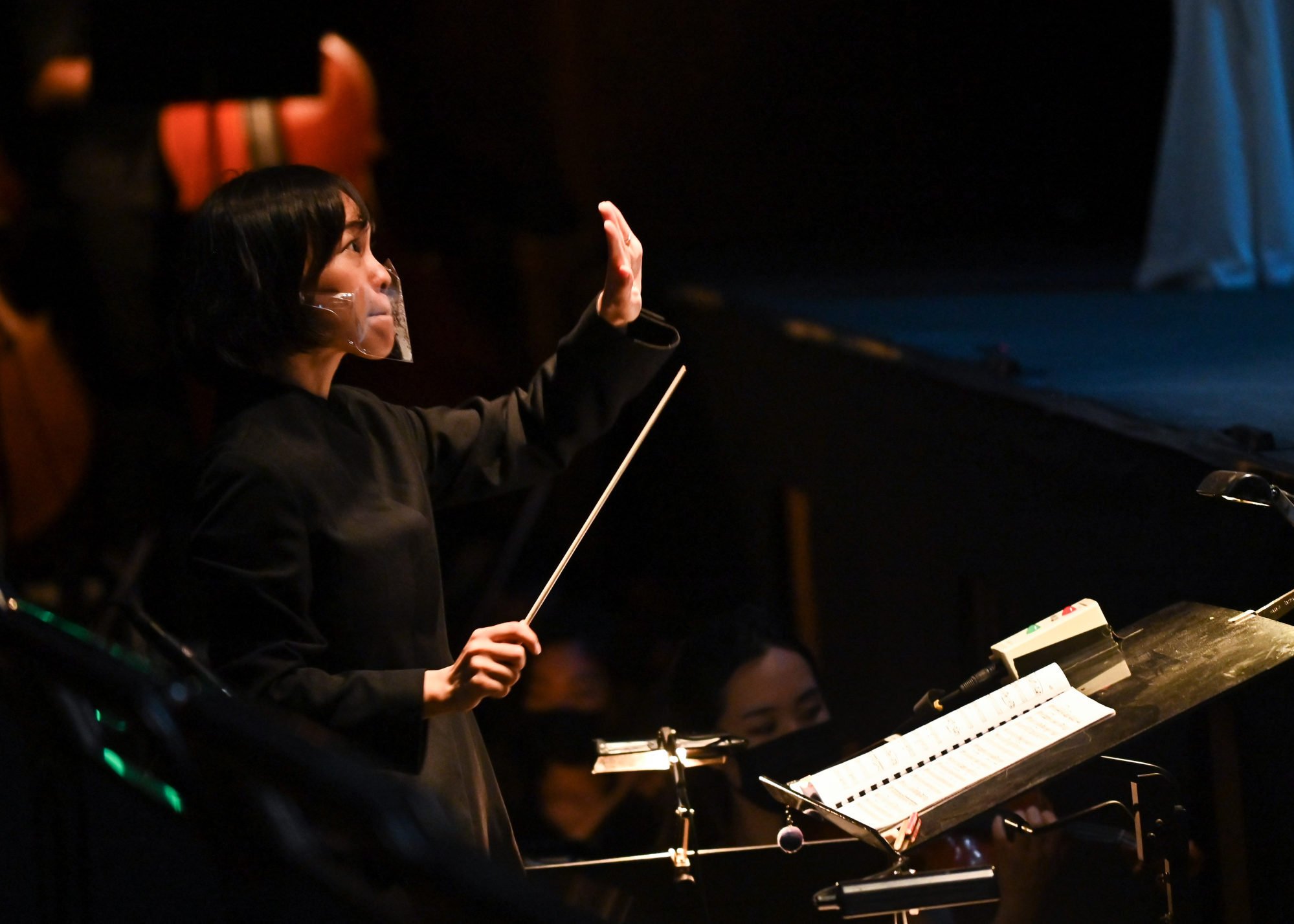 Vocally, however, this was a memorable moment for the two female leads. Adalgisa needs to extend her range while confiding in the unsuspecting Norma, who in turn has to contend with passages riddled with florid embellishments. The notoriously challenging duet, an important sticking point in the plot as this is where sisterly friendship ensues, was delivered well. For the trio that concludes Act One, Dominguez's voice dominated, but what was required was a greater balance between the three.
The
City Hall
, in Central on Hong Kong Island, is not designed for opera. A makeshift passageway was set up to house part of the heavily reduced orchestra at the front, while the percussion and brass were relegated to the choir stalls above.
Conductor Vivian Ip's clinical approach to the material was perhaps needed under these circumstances, but a greater undulation in tempo for some of the more emotionally charged moments would not be incongruous.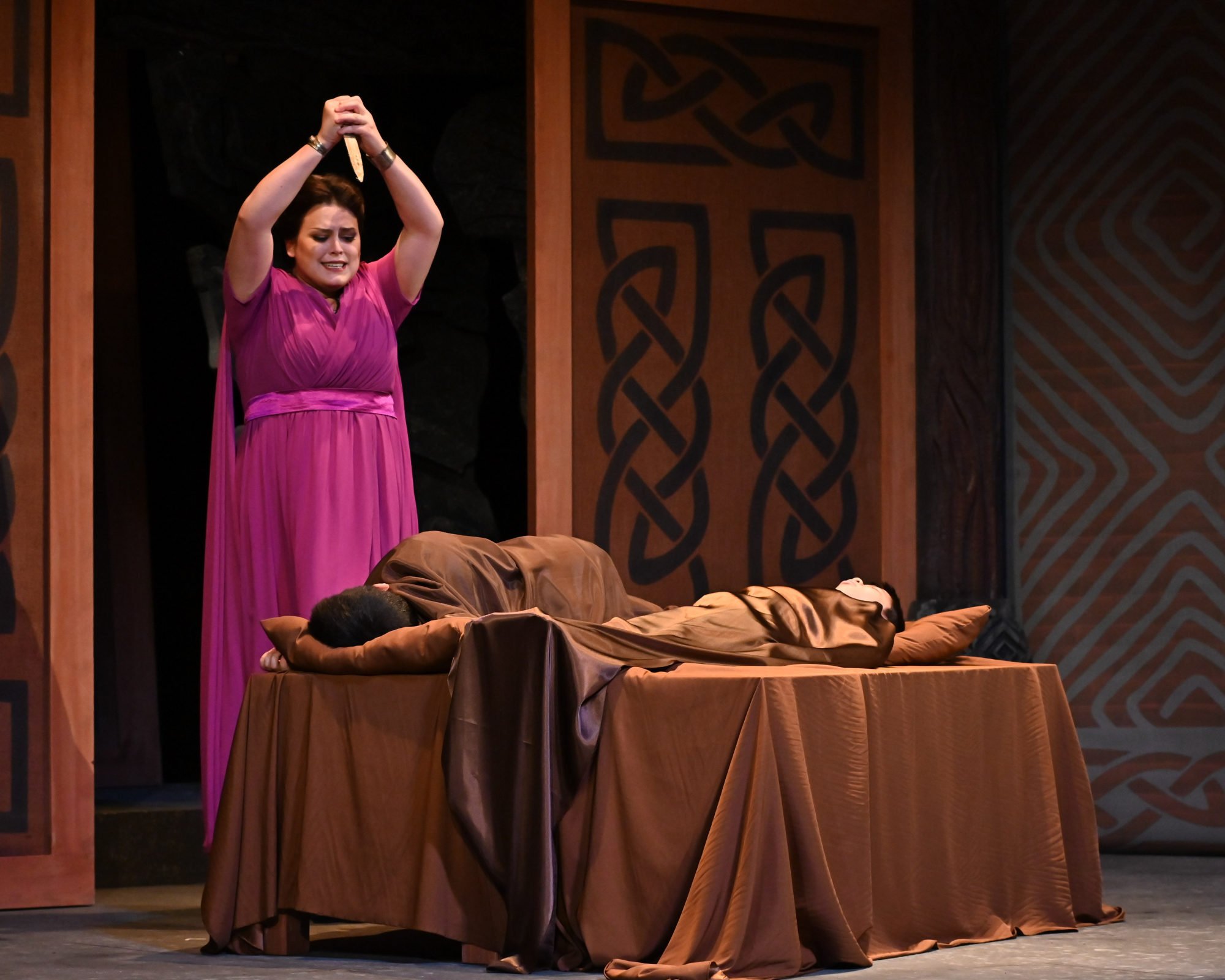 In Act Two, Dominguez brought a tenderness to her voice whilst contemplating infanticide and the bass Richard Lugo was emotionally compelling as Oroveso, Norma's father, delivering his moments with a full-throated richness that echoed through the chamber.
The final scene saw the stage blanketed in a crepuscular hue. The jutting of spears and axes by the chorus in unison might not have been necessary, but certainly the homogeneity of sound was more compelling than before.
Unfortunately, the cutting off of power to the blazing fire on opening night was not wholly synchronised with the fading out of the rest of the stage. Perhaps the customary curtain drop would have been a more effective finale.
Norma, Hong Kong City Hall Concert Hall. Reviewed: July 2.