Art
Get more with myNEWS
A personalised news feed of stories that matter to you
Learn more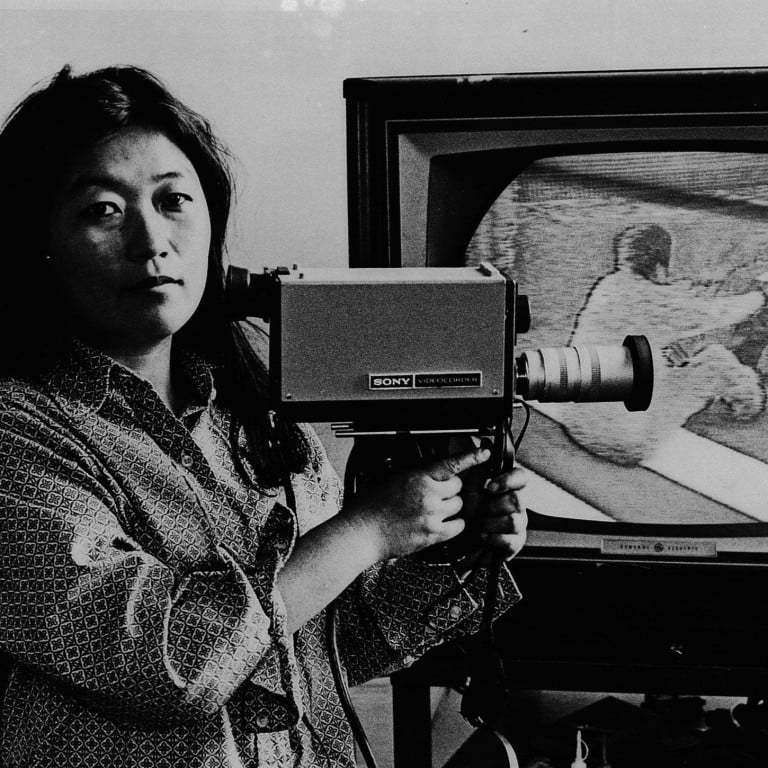 MoMA exhibition pays tribute to Shigeko Kubota through seven of her genre-defying works
Japan-born Kubota, who never had the same recognition as her husband, Korean-American Nam June Paik, was attracted to video and TV as a medium
The exhibition is timely, as MoMA is working to fix the historical racial and gender imbalance of its collection
The Museum of Modern Art (MoMA) is introducing a new generation to the works of Shigeko Kubota, who died in New York in 2015.
The sensitive curation of "Shigeko Kubota: Liquid Reality" means that the first solo exhibition of the artist's work at a US institution in 25 years does not dwell on her many identities (such as the fact that she was born in Japan and was married to Nam June Paik, the Korean-American artist often referred to as the father of video art), but lets key works speak for themselves.
This approach helps to avoid interpretations that have deprived her of the same respect and renown given to male artists active in New York during the 1960s and 1970s, as well as emphasising the fact that her practice transcended boundaries of all kinds.
Her works are best known for her innovative use of videos and televisions. When Kubota arrived in New York in the 1960s, she leapt on the relatively new medium as an artistic blank slate that freed her from being seen just as a woman artist and a new immigrant from post-war Japan.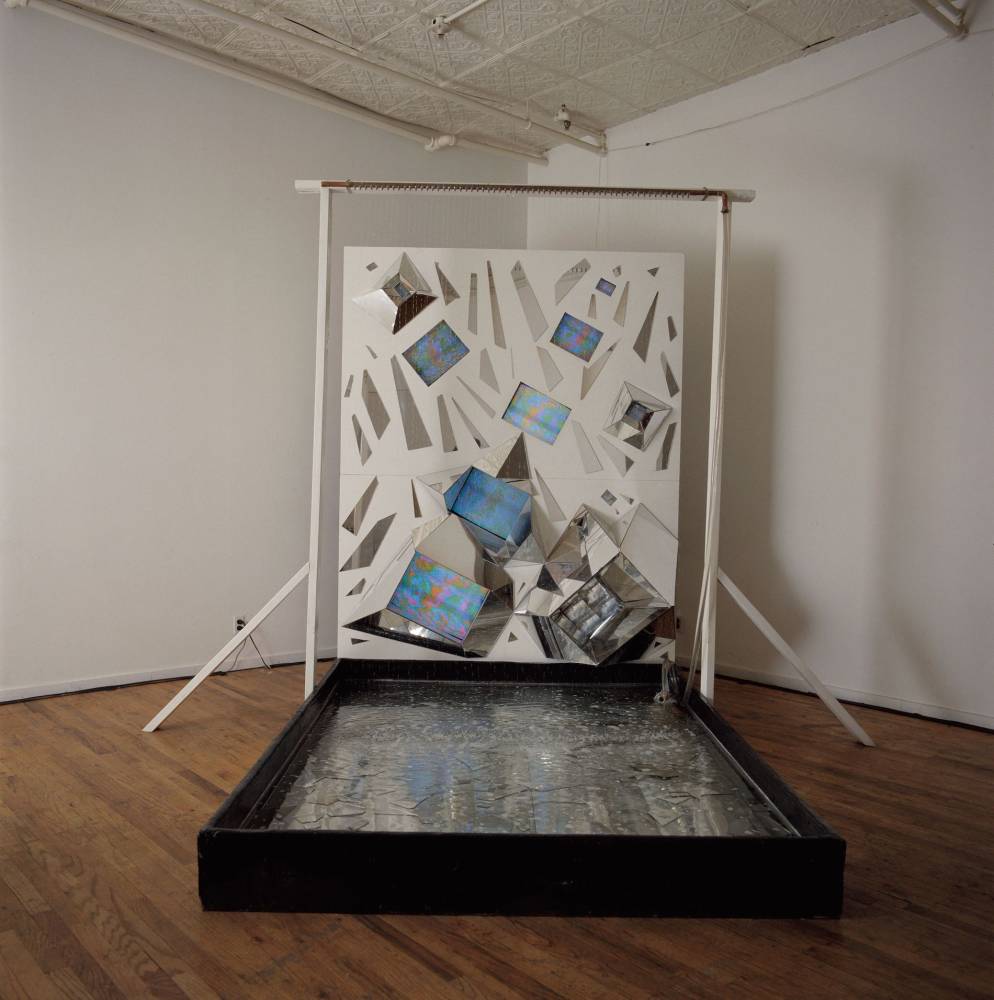 She observed that with videos, "infinite variation becomes possible. Freedom to dissolve, reconstruct, mutate all forms, shape, colour, location, speed, scale … liquid reality."
Taking its title from this quote, "Liquid Reality" makes a splash in more ways than one.
The exhibition is divided into two galleries. One is devoted to multimedia works that amalgamate water and kinetic mechanisms. The central work here is Niagara Falls I (1985), a video sculpture that captures the beauty of a waterfall.
Kubota arranged a cascade of video monitors behind a steady curtain of water. The static on the screens evokes a frothy spray. Next to it is Video Haiku-Hanging Piece (1981). It is, literally, a poetic device, because the video monitor suspended on a swinging pendulum evokes the fleeting observations of a haiku.
Another conversation with the past is Berlin Diary: Thanks to My Ancestors, a "living altar" which lives in the opposite gallery. Kubota enshrined the names of her ancestors onto a slab of quartz and strapped it to a television, causing the translucent stone to emanate an enchanting glow. Like Haiku, Berlin Diary offers the possibility for personal histories and traditions to continue alongside new technology.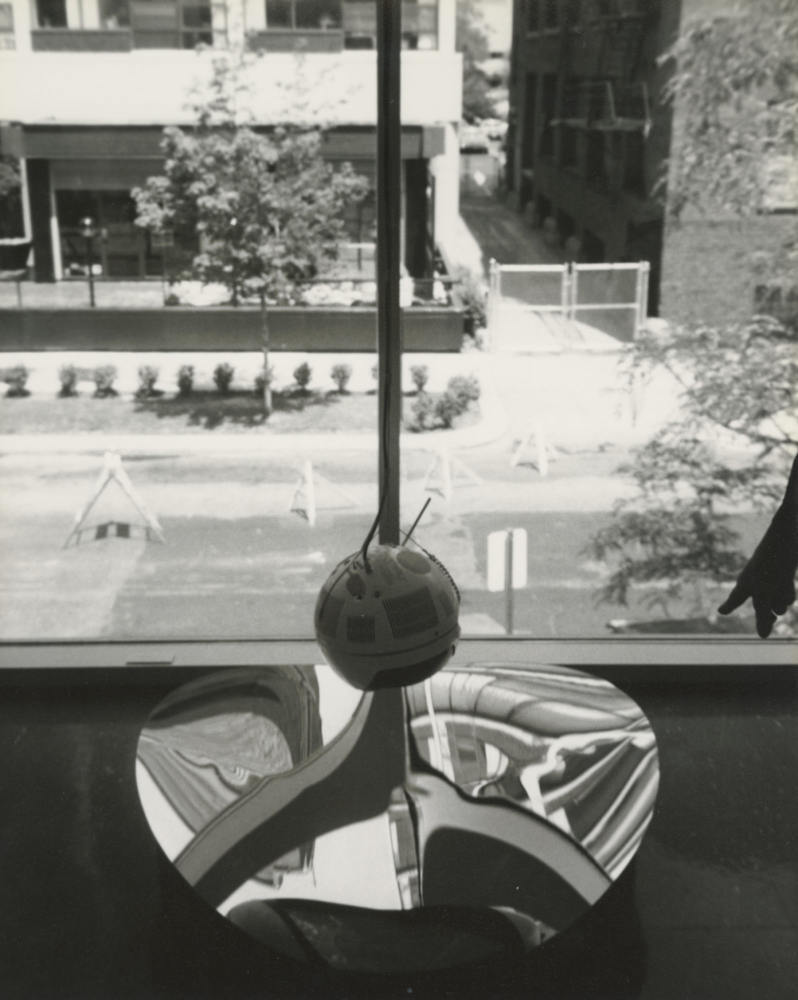 The other gallery exhibits works that feel more terrestrial, more to do with the weight of earthly concerns.
Both Three Mountains (1976-79) and Duchampiana: Nude Descending a Staircase (1976) employ plywood to form sharp inclines. A monitor embedded in each step displays a clip of filmmaker Sheila McLaughlin walking down some stairs at New York's Anthology Film Archives, which Kubota then mixed and synthesised.
The exhibition's curator, Erica Papernik-Shimizu, explains: "Kubota was extending the fundamentally oppositional medium of video art into the physical realm, the realm of the object."
Kubota's identity is an important factor in why her work feels both important and satisfying to show now, and this exhibition has come as MoMA is trying to remedy the historical racial and gender imbalance of its collection.
She was often denigrated for producing work that was derivative of her husband Paik's practice, or seen through a feminist lens and capable of being understood only through works that employed her physical body, such as Vagina Painting (1965), which is arguably her best-known work.
For that piece, she attached a paintbrush to her underwear, dipped it into red paint, squatted and made menstrual-blood-like marks on a large sheet of paper.
Her description of her own video practice as "vengeance and victory of the vagina" certainly helped many scholars differentiate hers from Paik's practice, even as they were both making works at the same time and were similarly enthralled by the all-encompassing world of video. But she had dodged the label of a feminist artist, just as she had to fight against being seen as just Paik's wife.
"For many, the 1965 Vagina Painting performance is their only association with Kubota," says Papernik-Shimizu. "The video sculptures possess a similar kind of power, and when I realised many of them had not been seen in 25 years, I knew the time was right for a MoMA focus."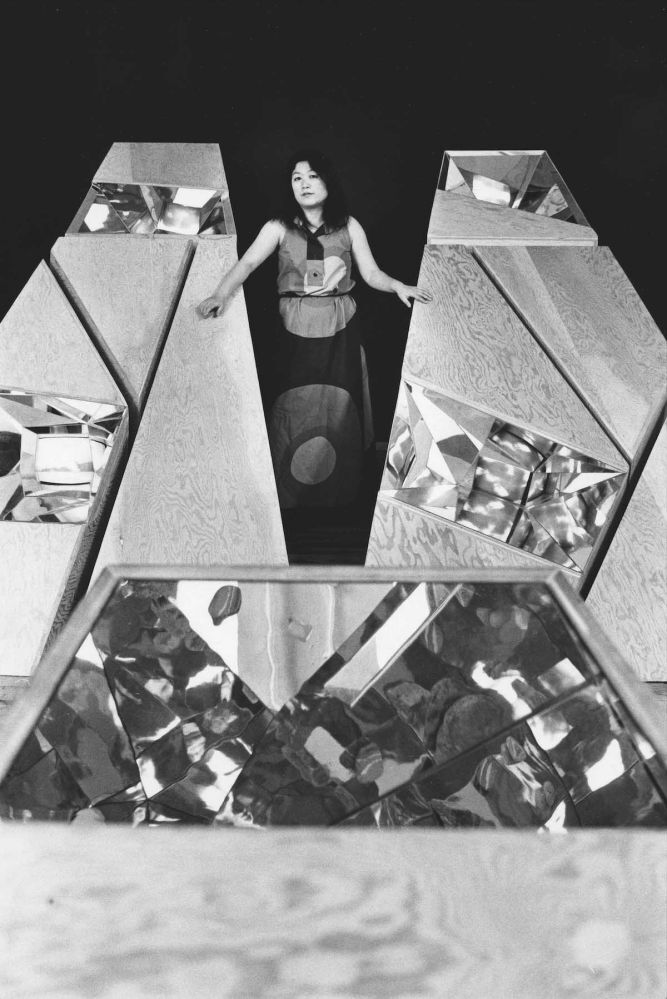 Kubota's work behind the scenes as an organiser and curator helped shape video art history, she adds. In fact, Kubota was named "vice-president" of the Fluxus movement by George Maciunas, its founder; the movement brought together a diverse community of artists and musicians who wanted to break away from rigid definitions of art forms.
Kubota's works feel prescient in light of the way digital screens mediate our realities today. They do not retreat into Luddism, but rather mine the enmeshment of technology even where we least expect it: in the landscape, in the body, and on the horizon.
Comprising only seven works, "Liquid Reality" may seem understated. But it nonetheless demonstrates powerfully the artist's significant impact.
"Shigeko Kubota: Liquid Reality", Museum of Modern Art, New York. Until January 1, 2022