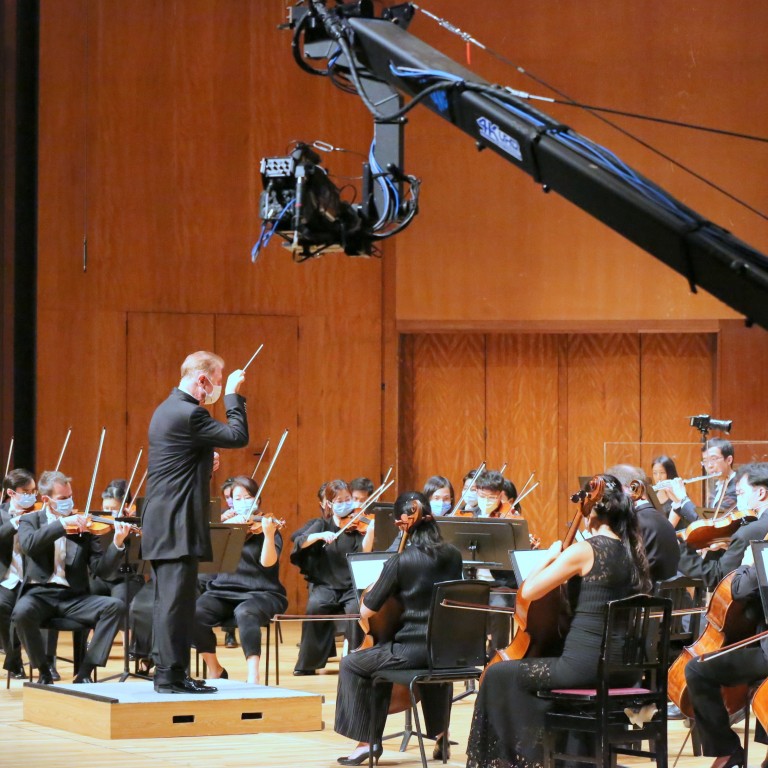 Film a new way to appreciate classical music, Hong Kong Sinfonietta discovers – its concert films will screen at city's Life Is Art festival
When performance venues closed in the coronavirus pandemic, the Hong Kong orchestra made its first venture into producing concert films – and learned a lot
With the Back on Stage films showing in this month's Life is Art festival, CEO Margaret Yang reflects on their unexpected success in a challenging year
The Hong Kong Sinfonietta is presenting Back on Stage, a three-part concert film series, as a part of the Life is Art film festival in Hong Kong cinemas in September.
Recorded in 2020, initially when Hong Kong concerts halls were closed to audiences, the films show how the orchestra responded to the challenges of the coronavirus pandemic. The month-long festival is a collaboration between the orchestra and Movie Movie cinemas, part of the Broadway cinema chain.
In Back on Stage I – filmed in June 2020 – the orchestra played to an auditorium full of dolls of McDull, an anthropomorphic cartoon piglet created by Hong Kong artists Alice Mak and Brian Tse. The artists are long-term creative partners of the Sinfonietta. It was the first time the orchestra's players had performed together since January 2020.
Margaret Yang, chief executive of the Hong Kong Sinfonietta, says the orchestra did not set out to make three concert films, but had produced two more films after receiving positive audience feedback for Back on Stage I.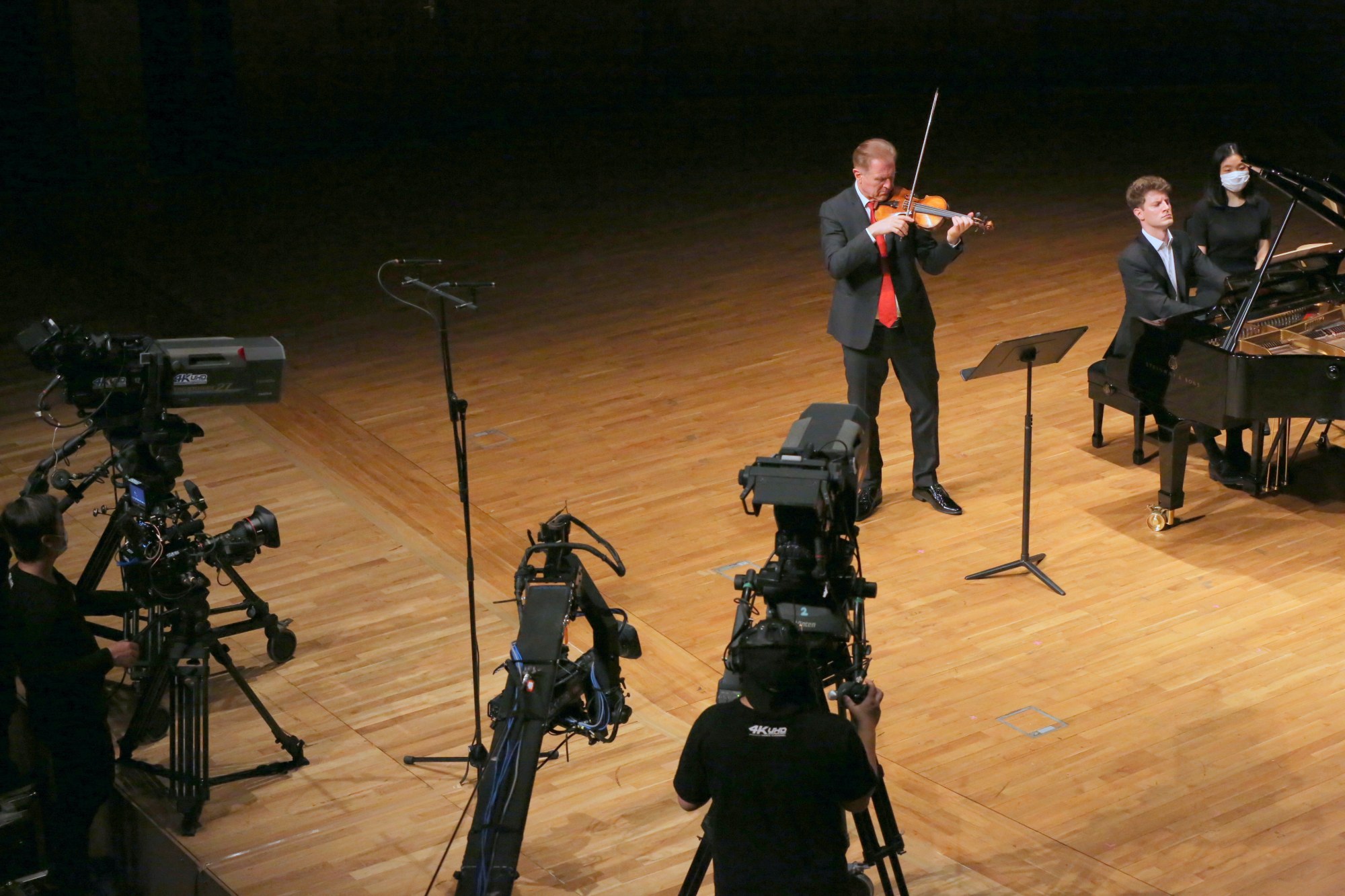 The second film in the series, Back on Stage II (Quarantined!), offers an intimate picture of musicians' efforts to keep working despite travel restrictions and quarantine requirements. As well as a concert, the film features the journeys of principal guest conductor Christoph Poppen and pianist Alexander Krichel from Germany and their 14-day hotel quarantine upon arrival in Hong Kong.
Its portrayal of the artists' daily lives during quarantine invites the audience into their daily practice sessions and musings on what it feels like to live through such seclusion.
Back on Stage II has been shown 21 times since its first screening in November 2020. Yang says the Sinfonietta received a lot of support from cinema-goers, who said in question-and-answer sessions after screenings of the film that they found the musicians' dedication and perseverance touching.
A screening of Back on Stage II will be held on September 4 at Broadway Cinematheque in Yau Ma Tei.
The Sinfonietta produced Back on Stage III: Destiny, the latest in the series, featuring a live performance with audience and cello soloist Aurélien Pascal of music by Mendelssohn, Shostakovich, and Beethoven – his Symphony No. 5 – which had its premiere on August 27.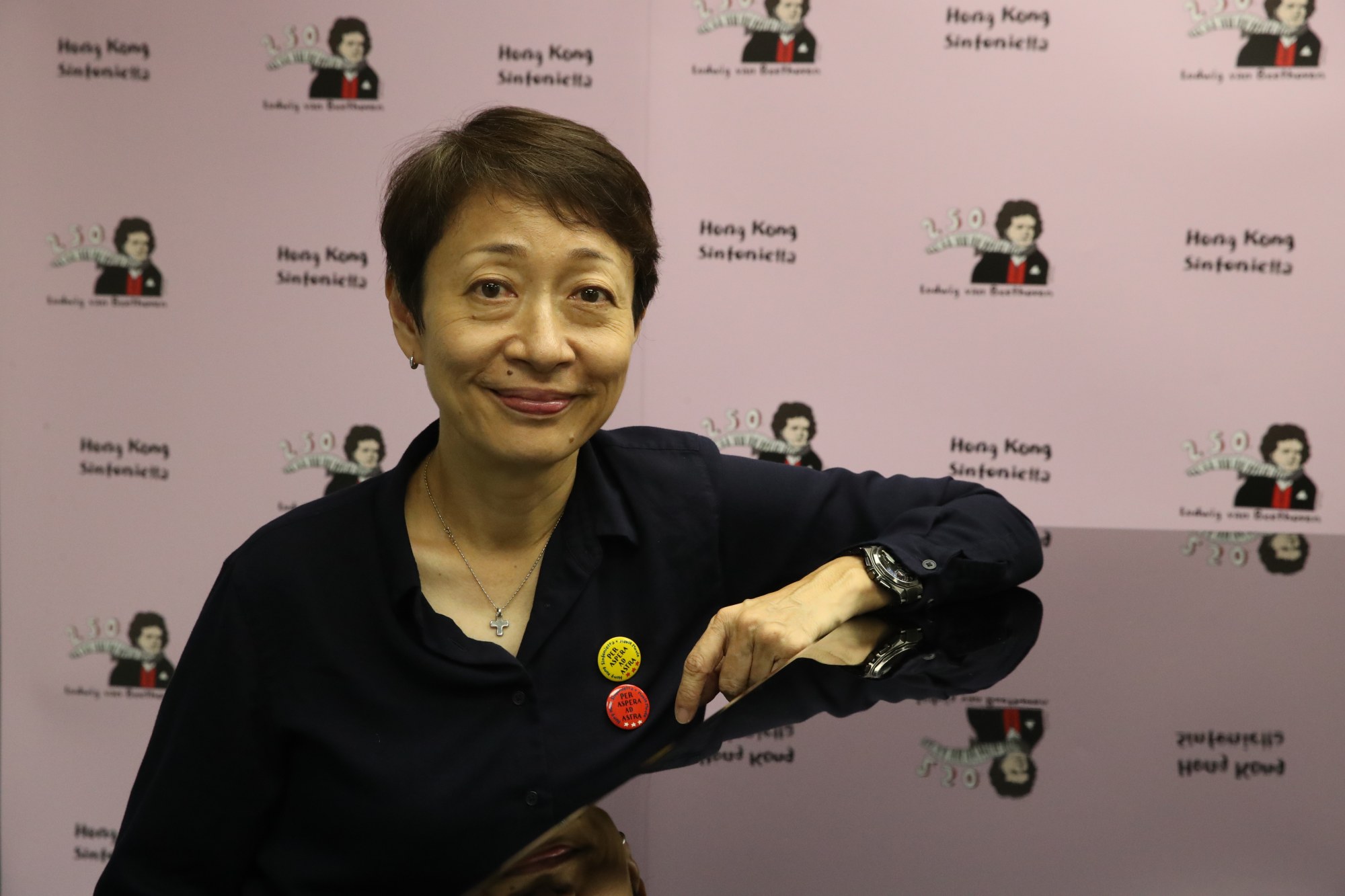 "Something in common between these three films is that nothing can stop musicians from playing together," Yang said.
The Sinfonietta led the film production process. Every shot and edit was checked and vetted by Yang to perfect the aesthetic presentation of the music and the visual experience.
"It was a steep learning curve," Yang says. "I had to think about questions I never thought about before, like which angle would work the best for the audience. Repetition is another issue. I had to watch the same footage many times to catch details such as colour grading of the [players'] skin – that's not something I would've ever thought about!"
With its venture into film – something it intends to persist with – the Hong Kong Sinfonietta hopes to present an alternative to in-person concerts for music lovers.
The medium opens up new ways to appreciate classical music. Shots of musicians' facial expressions and close-ups of violinists' fingers moving as they play humanise the performance of the music. Yang said neither she nor the conductors involved – Poppen and Sinfonietta music director emeritus Yip Wing-sie – who have been working with musicians for decades, had noticed such details before.
Yang and Yip will host a sharing session on the past and future of the orchestra at Premiere Elements cinema in West Kowloon at 7.45pm on September 9.