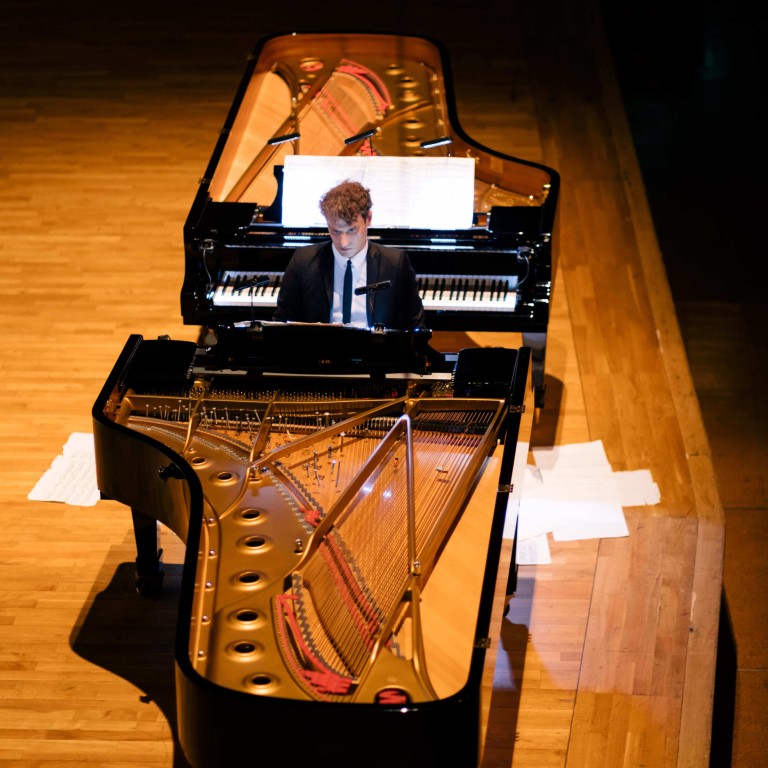 Review

|
Recital of Scarlatti and John Cage piano sonatas by David Greilsammer throws up intriguing questions
The Israeli pianist alternates between sonatas by Scarlatti and 20th century composer John Cage, the latter played on a prepared piano
The recital invites the audience to look for similarities between the two composers' work, and indeed there are some
Place two objects side by side, invite comparison, and connections will invariably arise. Such was the exercise of Israeli pianist David Greilsammer who, by alternating between the sonatas by Domenico Scarlatti and John Cage without pausing, challenged his Hong Kong City Hall Concert Hall audience to explore the relationship between these two rather different, yet exceptionally innovative composers.
Greilsammer
has this to say about the 70-minute programme: "It was just a juxtaposition between two worlds, two sounds that could possibly find points of comparison and similarity. I am trying to open people's minds to a proposal, not a truth."
First performed in Paris in 2009, "Scarlatti: Cage: Sonatas" has become a signature programme for Greilsammer, who has designed a theatrical set-up for the recital.
In a darkened auditorium, two LED-lit pianos were positioned conversationally, separated by a swivel chair. One of the pianos was modified in accordance to Cage's direction in the scores of his sonatas – written between 1946 and 1948 – which include meticulous instructions on how to alter around half the notes on the keyboard with bolts, screws, rubber and plastic.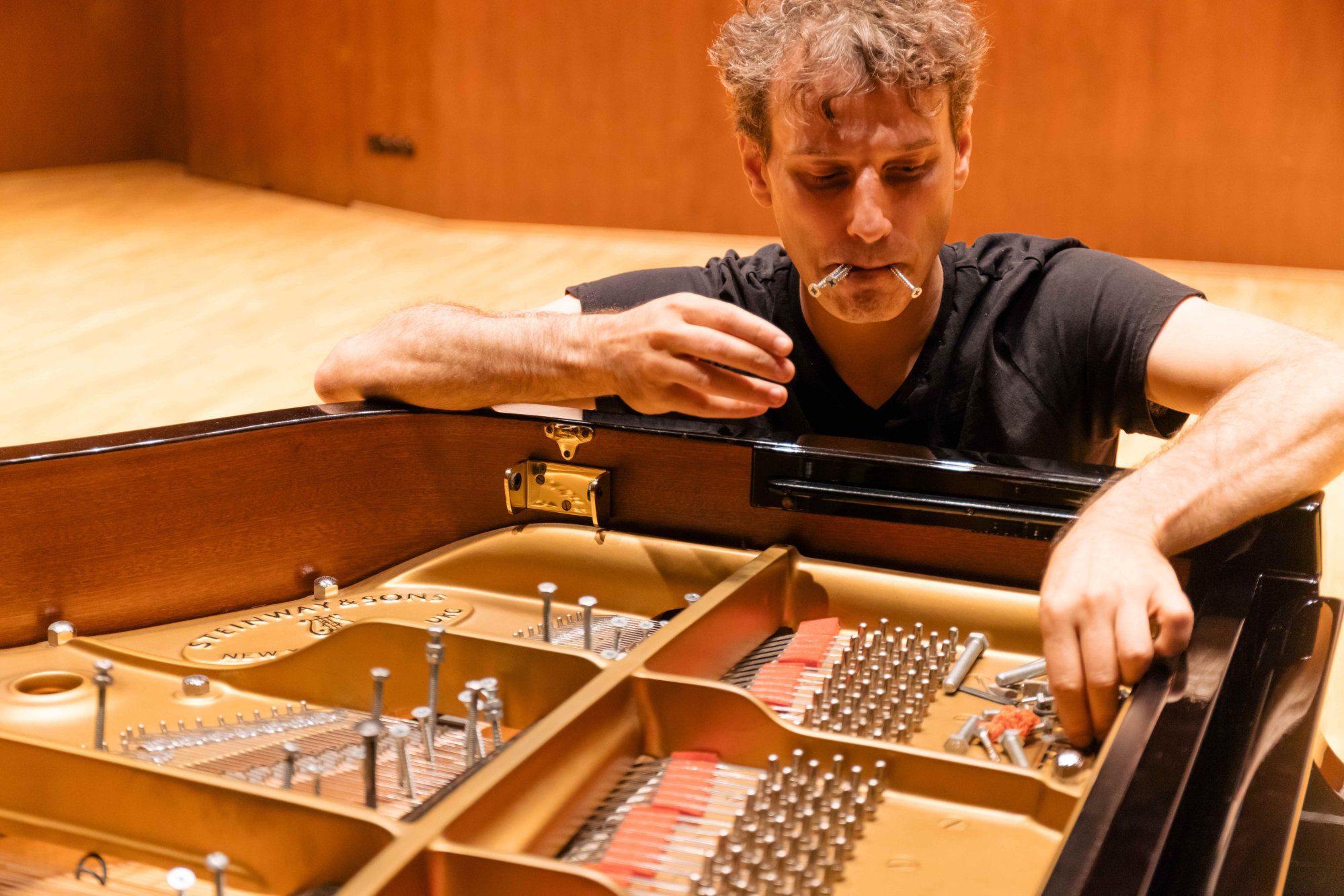 The concert opened with Scarlatti's D minor Sonata K. 213, which received a highly understated initial reading, and was played quietly and with a floaty touch on the unmodified piano. On the recapitulation Greilsammer played with more stridency and projected its ornamentation, but all within the bounds of delicacy.
Then he swivelled round to the other piano to play Cage's Sonata XIV, probably selected for its minimalist nature that matched to a degree that of the just-played Scarlatti sonata. Rich in arpeggios, it introduced the audience to a large proportion of the altered notes on the prepared piano, from thuds to Gamelan-like sounds and pierced-bell-like rings that seemed to come from some distant carillon.
After each sonata, Greilsammer cast the sheet music dramatically to the ground. Was this out of expediency, or a purposeful act that metaphorically united the works? Either way, the well-worn scores strewn between the pianos became a photo opportunity for the audience after the concert ended.
If the opening pair of sonatas were an appetiser, Scarlatti's Sonata K. 141 provided more of a meal, and demonstrated Greilsammer's technical acumen.
The sonatas in the middle section of the programme appeared to be focused on the unique aspects of each: lyricism, percussive attack, conservative harmony, and non-melodic organisation. The pianist showed minimal facial expression or physical movement; he seemed almost disconnected from his fingers, as if he were there as a dispassionate listener rather than a performer.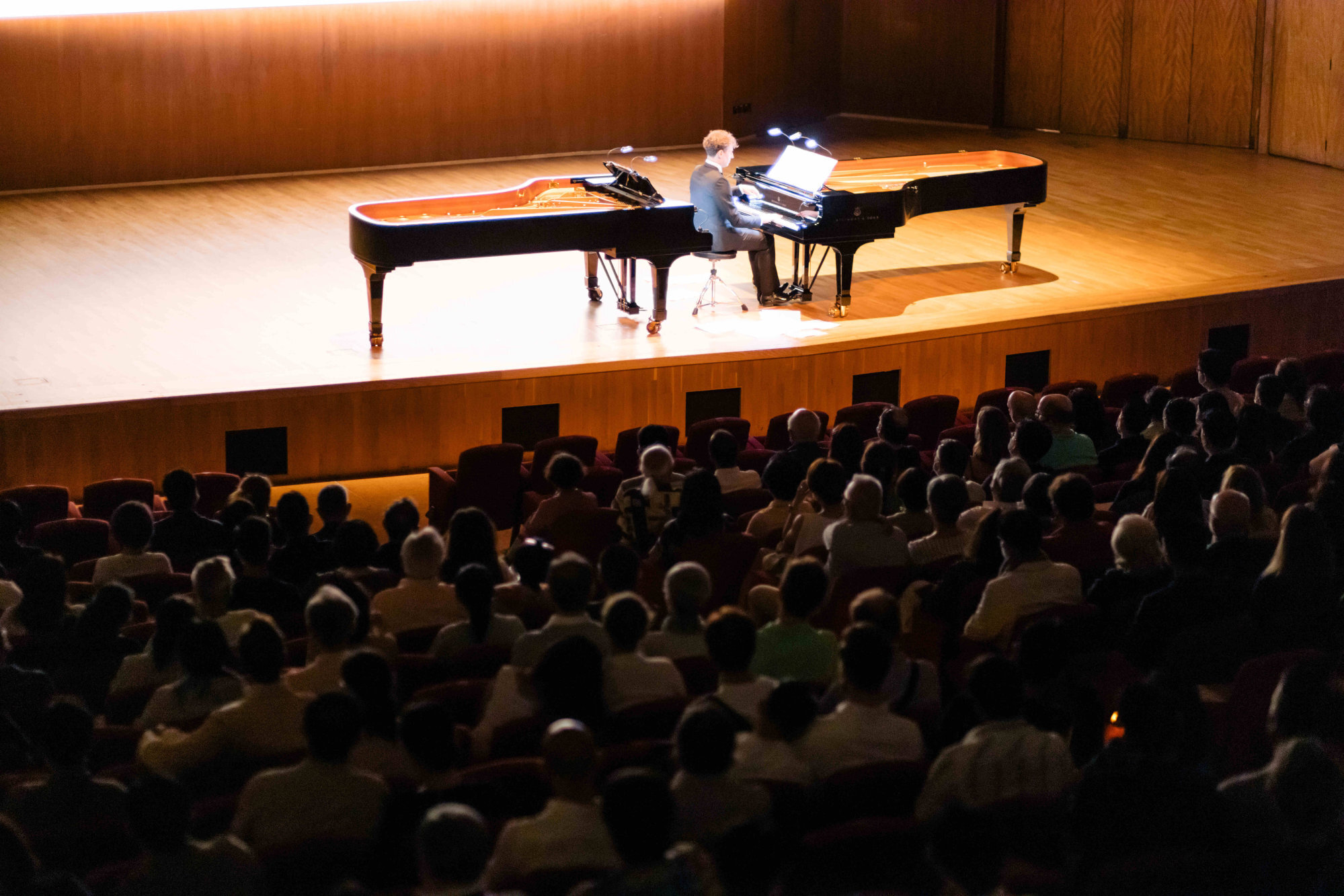 The order of the sonatas was carefully conceived, and invited the audience to see similarities big and small between the pieces. For example, the bagpipe-like drone in Scarlatti's Sonata K. 175 appears in Cage's Sonata XVI in the form of a pedal point, or sustained bass note; and neither composer dwells on an idea before moving on to the next one.
The final pairing, of Cage's Sonata V and Scarlatti's Sonata K. 492, saw Greilsammer become more animated, moving to the complex rhythms of the Cage and then bouncing with the rhythmic interplay in Scarlatti. The left hand was heavy at times, but presumably this was meant to highlight the connections between the two pieces.
After he finished the programme of eight sonatas by Scarlatti and seven by Cage, the pianist explained that during his two-week hotel quarantine he dreamt that he accidentally played the Scarlatti Sonata K. 141 on the "wrong" piano. By way of an encore, he realised this dream, or nightmare, by playing Scarlatti on the prepared piano, leaving us to aurally "fill in" the missing pitches.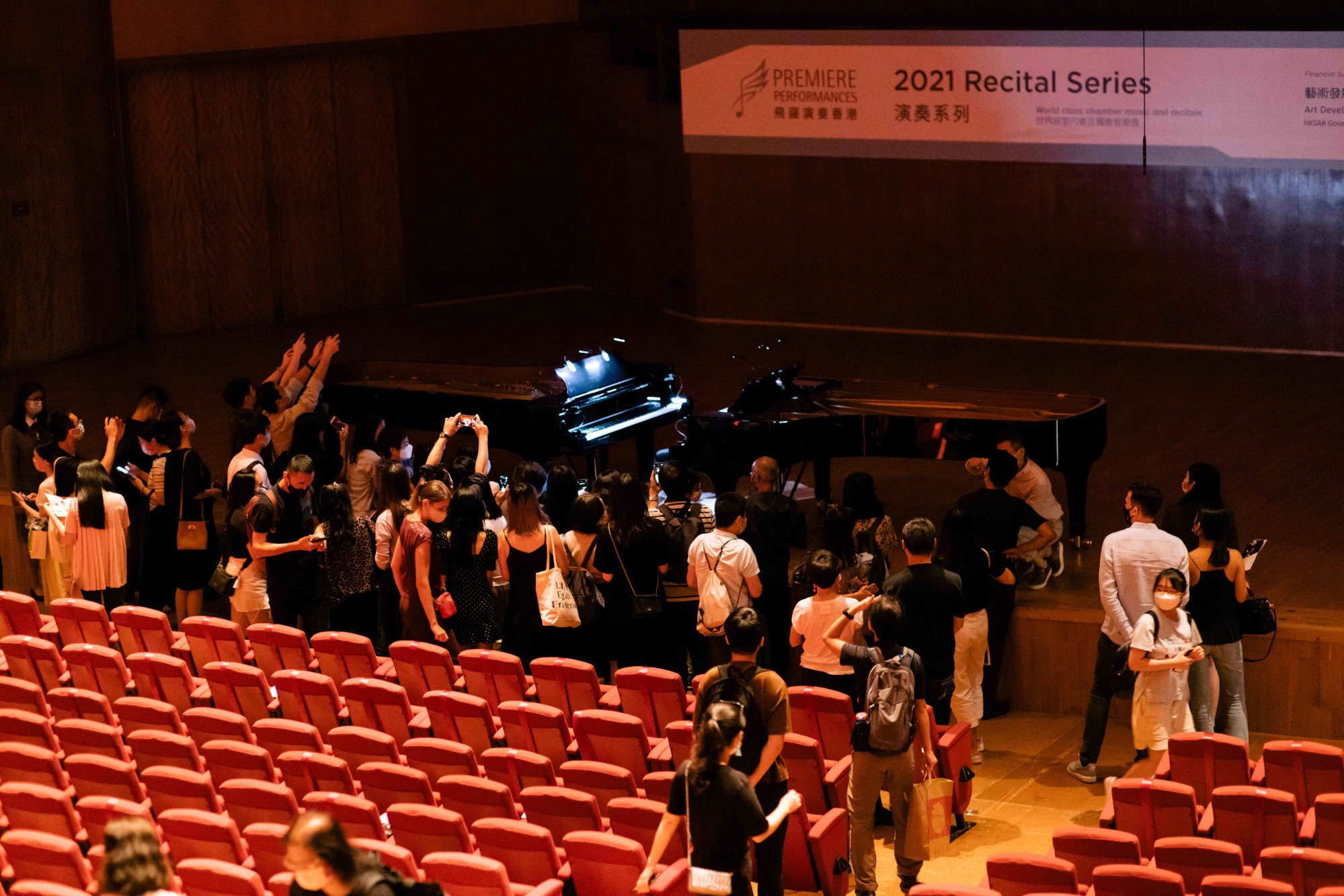 It is certainly an engaging programme, but one that raises questions: Does it make Cage, best known for writing a four-and-a-half-minute score of complete silence, more accessible? Do we gain any real insight into the evolution of Western music? Does innovation in itself create a meaningful connection between the two composers?
In the end, audience members will probably come up with their own answers – which is precisely what gives meaning to this unorthodox musical journey.
Scarlatti: Cage: Sonatas, David Greilsammer, Concert Hall, Hong Kong City Hall. Reviewed Sept 5. Additional performance on Sept 8, 7,30pm.