Art
Get more with myNEWS
A personalised news feed of stories that matter to you
Learn more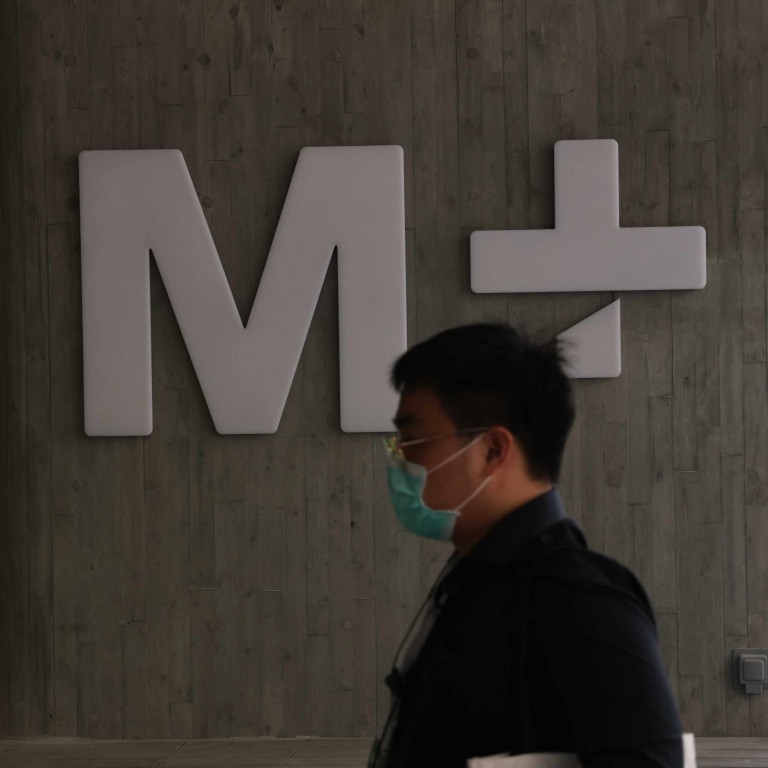 Hong Kong's M+ museum of visual culture finally gets an opening date, though final cost of the project remains unknown
After years of delay, M+ has announced a grand opening date of November 12 and that Hong Kong residents can enter for free in the first 12 months
Questions remain over whether works by Chinese-born dissident artist Ai Weiwei, originally planned for inclusion, will be shown
M+, arguably the most important museum ever to be built in Hong Kong and a litmus test for artistic and curatorial freedom under the National Security Law (NSL), has finally announced a grand opening date of November 12 after years of delay.
Details released on Wednesday include the prices for admission, which cost HK$120 for adults and HK$60 for concessions. Hong Kong residents can enter for free in the first 12 months.
The making of M+ Museum, a sombre and colossal structure in the shape of an upside-down letter T, has taken close to two decades to complete, with the government first proposing in 2003 that the new West Kowloon Cultural District (WKCD) would have a museum cluster dedicated to art, design and moving images. Designed by Herzog & de Meuron, the same Swiss architects behind London's Tate Modern, it boasts 17,000 sq m (183,000 sq ft) of exhibition space and 6,413 pieces in its collection spanning modern and contemporary art, design, architecture, and moving images.
Around 1,500 works will be shown initially across 33 galleries and other display spaces such as a large roof garden, including works from the Sigg Collection of contemporary Chinese art; works by conceptual art pioneers Marcel Duchamp, John Cage, Yoko Ono and Nam June Paik; and Antony Gormley's Asian Field (2003), an installation of tens of thousands of clay figures made by Guangdong villagers.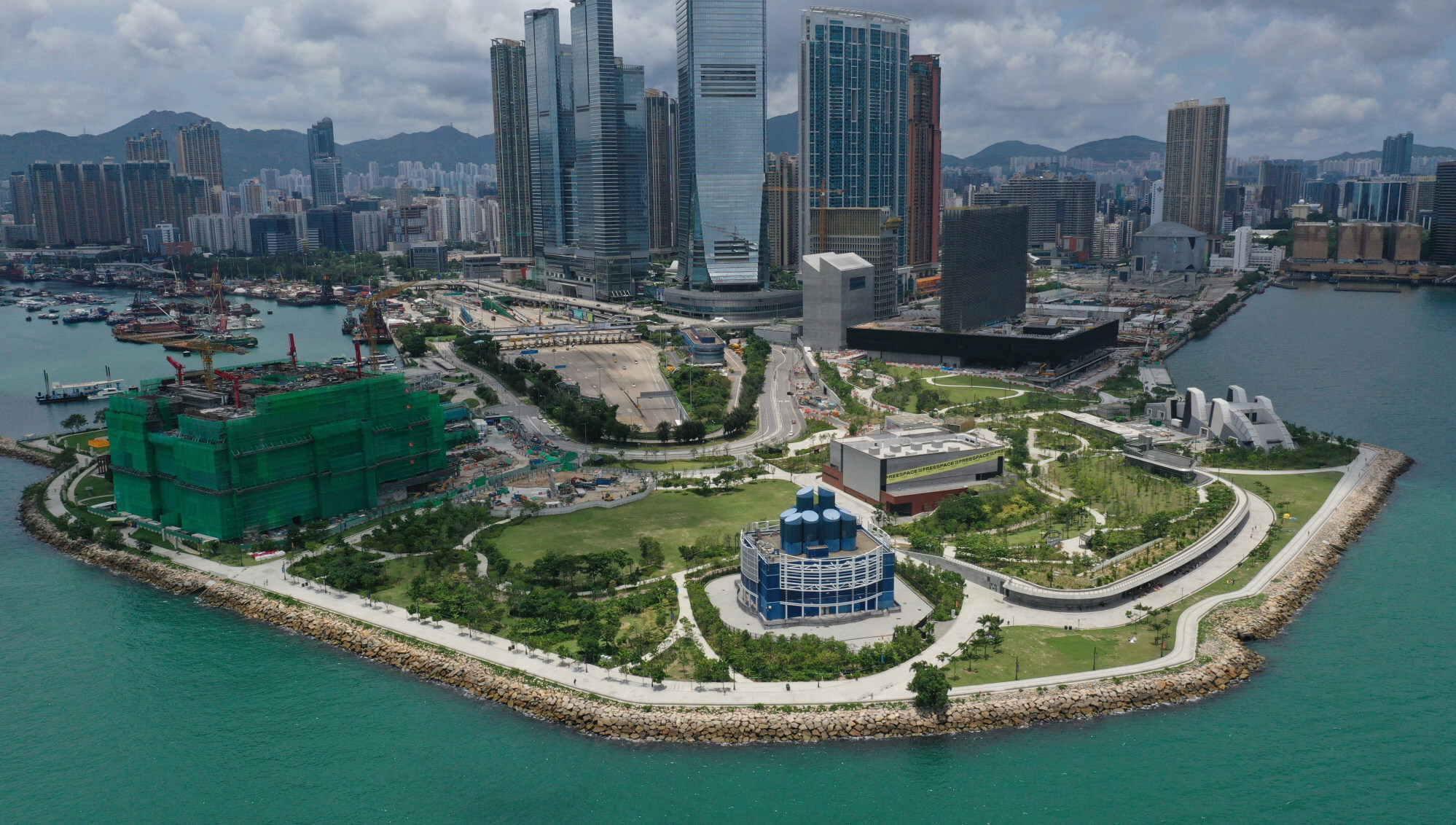 Original exhibition plans for the opening seen by the
South China Morning Post
featured works by Ai Weiwei, the Chinese-born dissident artist
who has become a lightning rod for debate
over whether any art critical of the Chinese government can be shown in public under the NSL.
It is unclear whether Ai will still be featured after a furore erupted in March when pro-Beijing critics demanded that the museum should remove images such as Ai's Study of Perspective: Tian'anmen (1997) from its collection. The photograph, part of a series, shows him raising his middle finger in Tiananmen Square.
Earlier this week, Ai tweeted that the image associated with the work has been removed from the M+ website. The museum said it was awaiting the advice of "relevant authorities" including the Office for Film, Newspaper and Article Administration on whether certain images of works should be uploaded.
"I believe the government and the West Kowloon Cultural District Authority [WKCDA] has become more sensitive to the issue and I trust that they now have the experience to deal with such matters in the future," said Edward Lau Kwok-fan, who belongs to a Legislative Council committee monitoring the development of the WKCD and who in April was demanding the de-accession of works that might contravene the NSL.
Wednesday's announcement described M+ as "Asia's first global museum of contemporary visual culture". British museum expert David Elliott, a long-time adviser to local cultural institutions, said there are institutions in Singapore, Japan and Australia that could contest that same title, but M+ stands out with its sheer scale. "The most important thing is for the art to be seen without architectural or other intrusion, so that the art can speak its own mind," he said.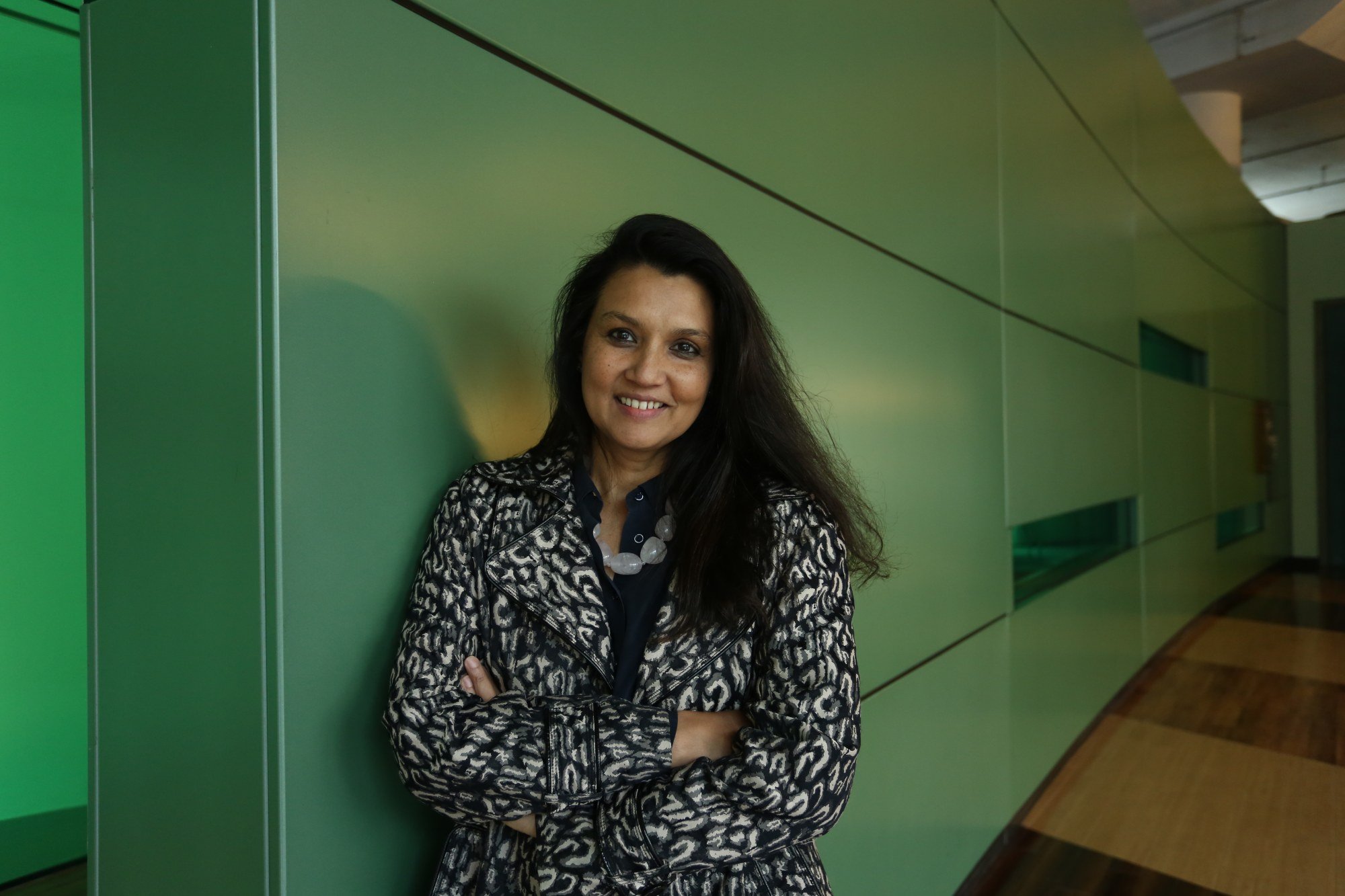 "I firmly believe that the future history of the art museum will be written to a significant degree in Asia," said Suhanya Raffel, the museum's director, who has been with M+ since 2016. "Few institutions will be more pivotal to that story than M+, a brand new centre for visual culture and a world-class landmark for a great international city."
Apart from being a battleground for artistic freedom in the city going forward, the final cost of construction is likely to raise further debate over financial oversight of the WKCD project. M+ has already warned that the final bill will exceed an initial budget of HK$5.9 billion (US$760 million).
Lau said there had been no update from WKCDA. "I think they owe us at least an estimate now that the museum is opening," he said.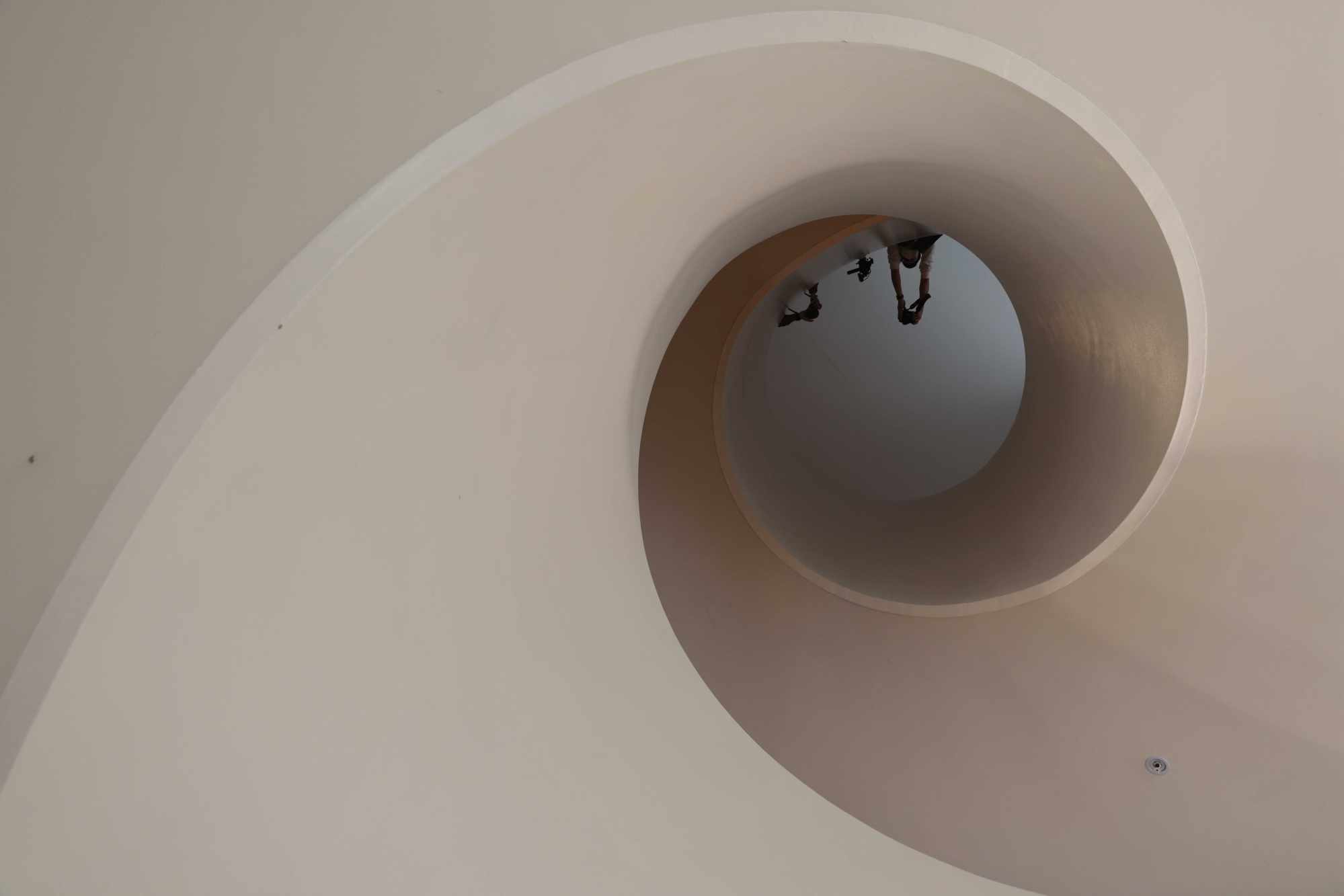 The museum, originally slated to open in 2017, has seen its construction blighted by cost disputes and overruns – leading to the sacking of its main contractor, Hsin Chong, in 2018 – as well as the appearance of a giant sinkhole in 2019.
Local artist Yim Sui-fong said: "I am ready for it to open. Please feature local artists as much as international artists and bring creative education to this town."