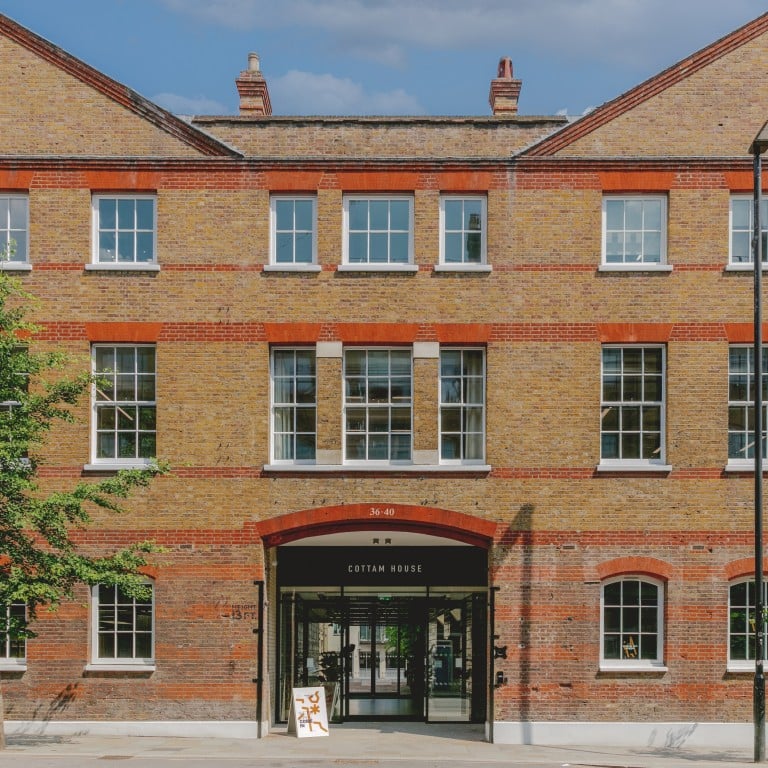 Granddaughter of Hong Kong's 'King of Cotton Yarn' opens start-up incubator and ethical retail space The Mills Fabrica in London, three years after debuting the concept in Tsuen Wan
Vanessa Cheung, heir to the Nan Fung Group's founder, was inspired to turn a former textile warehouse in Tsuen Wan into a co-working, retail and arts complex
The Mills Fabrica London in city's Knowledge Quarter is its first foreign outpost. Ethical retailers have opened; its 3D printer and lab are ready for tenants
As I walk up York Way beside King's Cross railway station, towards one of Hong Kong's most recent London business openings – and a promising new champion for sustainable innovation – I think of two things.
The first is how when I was young, this area was dangerous, with cars crawling the kerbs after dark and the blackened walls of the derelict industrial buildings hiding many indiscretions. And how it now seems bright and safe, with space and glass (and recently cleaned up bricks).
The second is that, looking at the walls of the railway station on my left, I wonder whether this is the side for Platform 9¾ – where the fictional Harry Potter and friends go through a wall every September to board the train to their wizarding school of Hogwarts.
When, a few minutes later, I enter the newly opened retail space/start-up incubator at the base of The
Mills Fabrica
London – all lovely steel-framed Crittall windows and light – I notice a sign saying "9¾".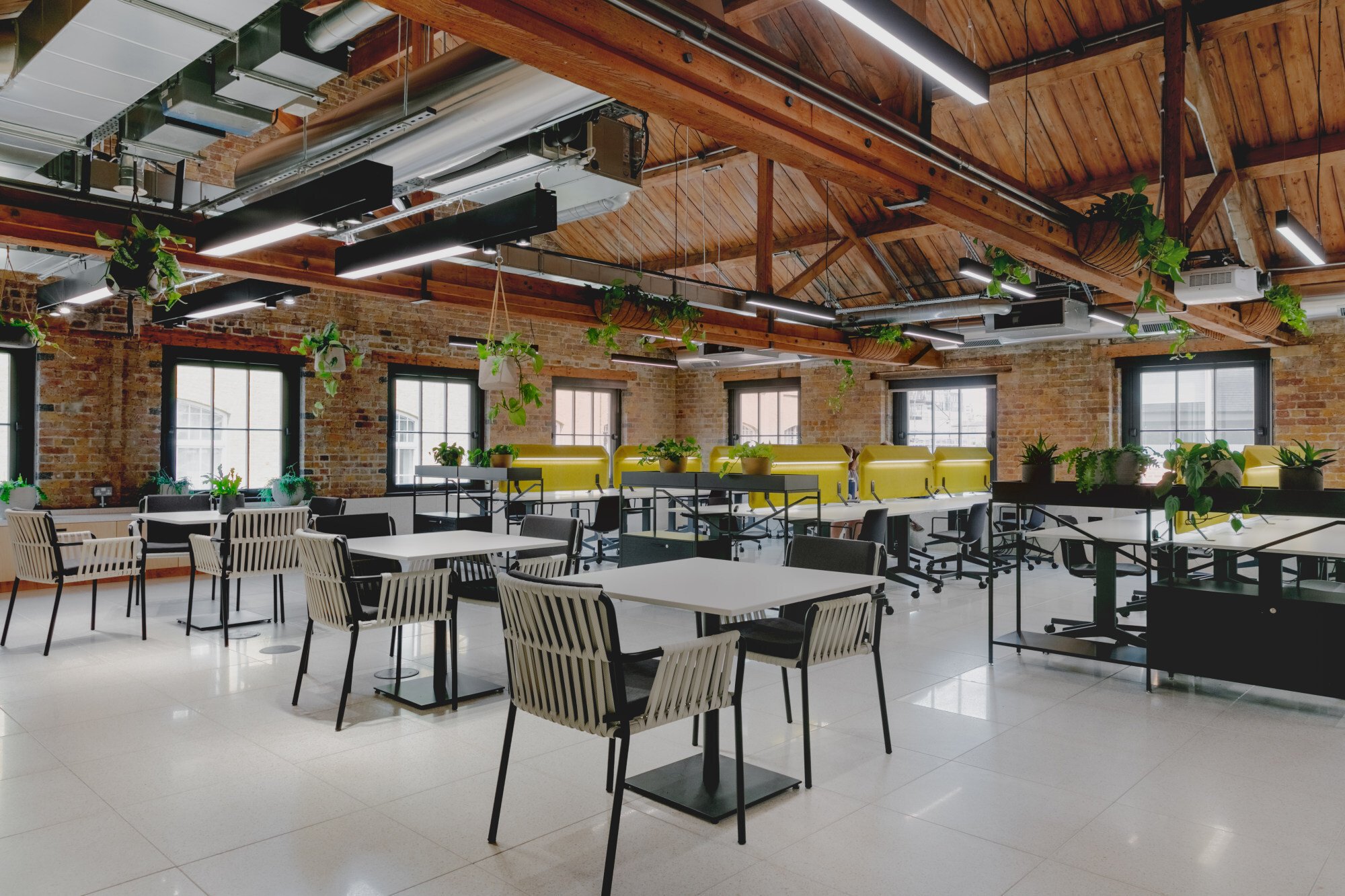 Beneath it, a half shopping trolley appears to be crashing magically into the wall, heading in the direction of King's Cross (and, presumably, Hogwarts).
The trolley is full of packaging along the lines of "Plastic Peas (is the product wasteful?)" or "Low Wage Watermelon (are the workers treated well?)". And beside it is a banner advertising Provenance, one of the start-ups that's just moved into the offices upstairs, and a company established to help us be better informed about the things we buy.
"Platform 9¾ is across the road behind our wall," says Christian Layolle, Head of UK at The Mills Fabrica. "And, one day, we were thinking about how the founder of Provenance, Jessi Baker, had her aha moment in a supermarket looking at tins of tuna and thinking how they claim to be ethically fished, but how can consumers possibly know …"
Baker had the idea that if suppliers used
blockchain technology
to record where things were grown and fished and processed, then buyers could use QR codes to learn where food (and beauty products and fashion) had come from, even to the names of those who'd picked it or caught it or made it.
"The platform at King's Cross is where Harry Potter and the others enter their magical world," Layolle continues. "And we thought that, although right now if consumers want to know more about products in a supermarket they hit a brick wall, with this technology you can travel right through it, and go on the journey to find out."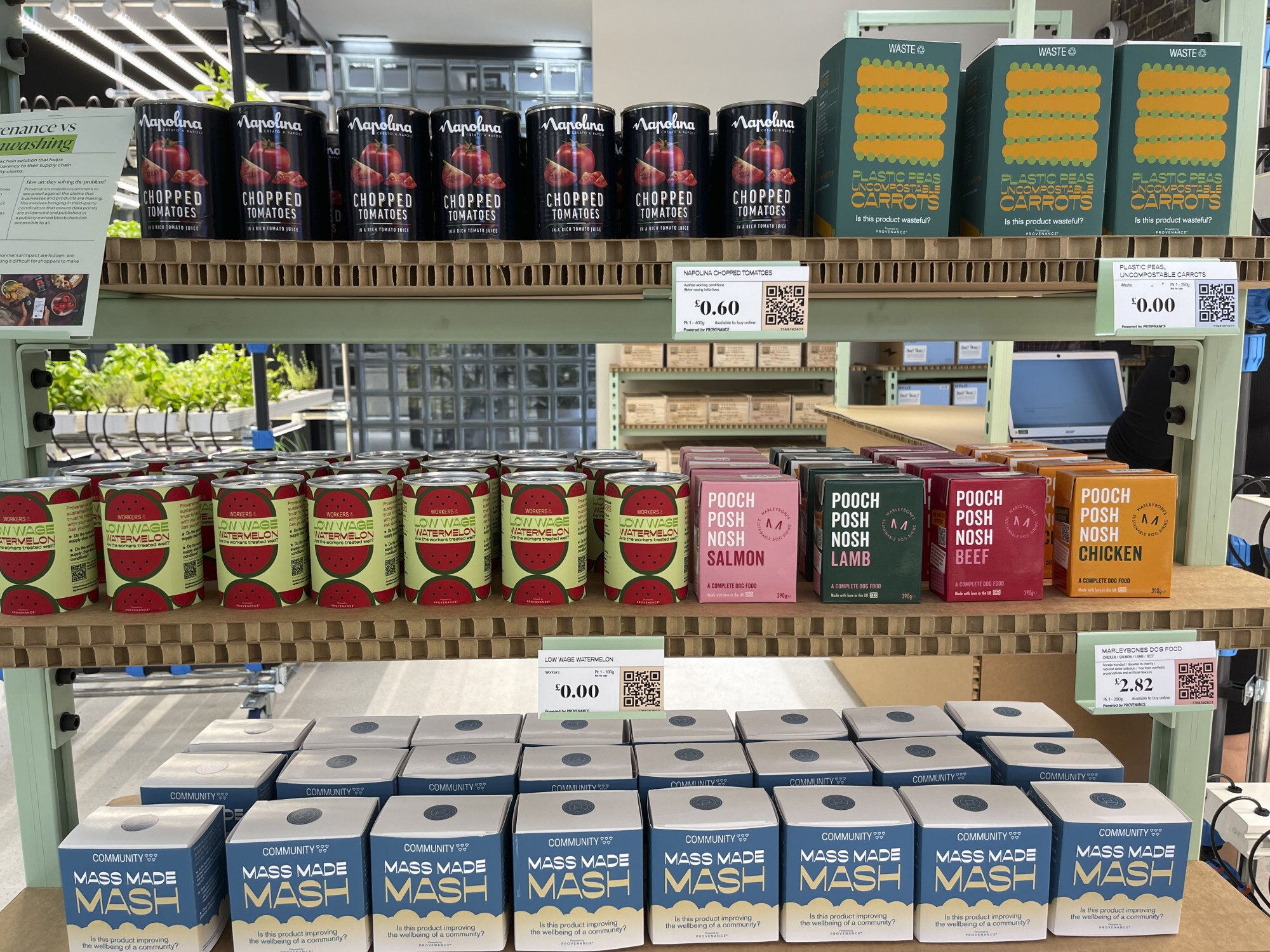 Further in, there are other innovations: Italian "Womsh"
vegan trainers
made from "apple leather" after the daughter of the designer, Gianni Dalla Mora, announced she'd never wear his shoes because they were made from animals. And other sneakers, still prototypes, constructed from cellulose string woven by microbes.
There's a section where you can scan yourself (in a changing room that recalls Japanese architect Shigeru Ban because of its use of cardboard poster tube as a construction material) for a pair of jeans that Hong Kong ethical start-up Unspun will make to your exact specification with a 3D loom, so it only weaves the width of fabric it needs.
The Mills Fabrica London has,
like just about everything else
, been affected by coronavirus lockdowns. Soft openings became even softer openings. The so-called "hard opening" at the end of July still means that in late August, when I'm shown around the roughly 11,000 sq ft (1,022 square metres) of co-working office and conference room space on the two upper storeys, most of the desks are not occupied, and the prototyping lab on the top floor, with its 3D printer and specialised sewing machines, is still empty of people.
"Most of the space is booked," Layolle says. "Just the people aren't actually in yet."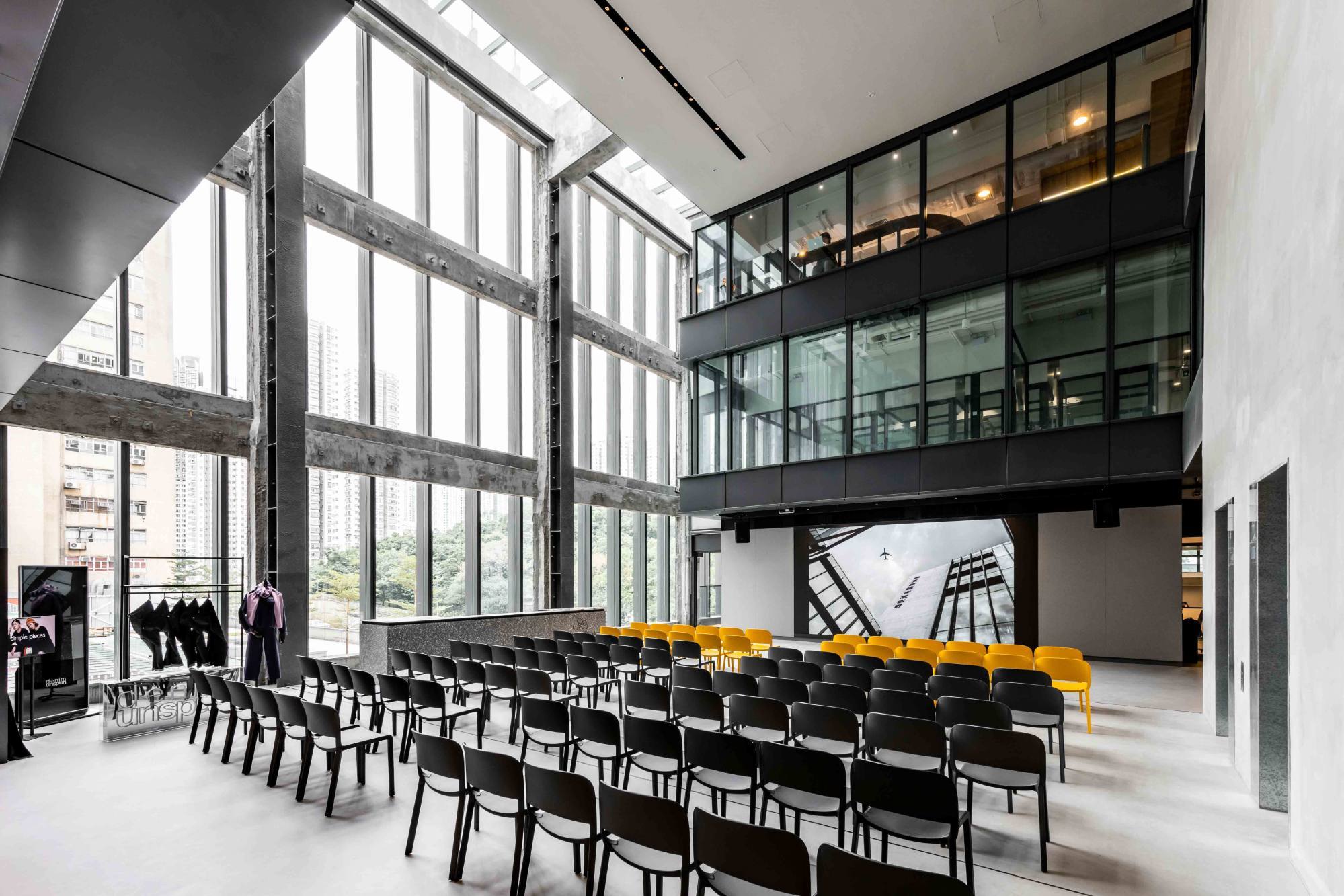 And it's lovely: clean lines; plenty of light; designer chairs; big, colourful conference tables (made by Dutch artist Dirk van der Kooij out of recycled CDs), chic recycled plastic carpet.
Cottam House is just one of 12 buildings, in two blocks of prime real estate called The Regent Quarter, bought in 2018 by Hong Kong's
Nan Fung Group
. While the rest is destined for general offices, this one is the particular inspiration of Vanessa Cheung, granddaughter of Chen Din-hwa, Hong Kong's "King of Cotton Yarn" and now the managing director of Nan Fung Development.
During an earlier phone interview, she told me how her grandfather had arrived in Hong Kong in 1949 along with hundreds of thousands of others fleeing the communist regime in China.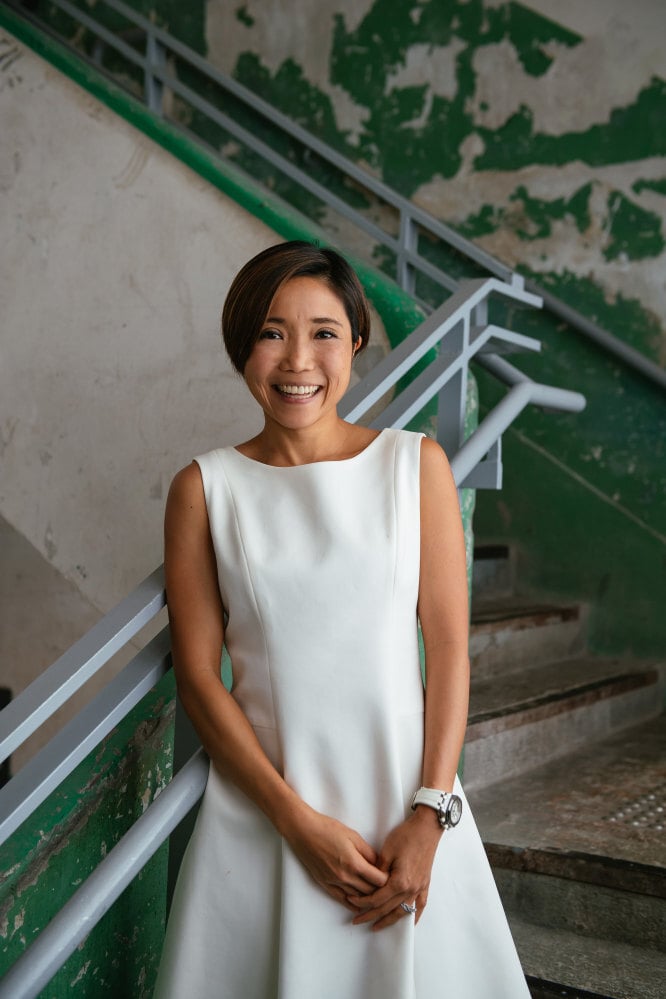 His family had been poor, but as a teenager he'd apprenticed with a cotton yarn maker in Ningbo, then Shanghai, and by the time he arrived in Hong Kong in his late 20s he was well placed to take advantage of generous government subsidies to encourage companies that would employ all those refugees.
When he set up Nan Fung Textiles in 1954, Chen specialised in denim, just as jeans were becoming fashionable. Later, in the 1960s (after the US and Britain introduced quotas to limit imports of cotton goods from Asia) Chen diversified into real estate, just as Hong Kong's land prices were about to soar.
One day, aged 11, for a school project, Cheung asked her grandfather to show her his factory. By the mid 1990s, most textile factories in Hong Kong had closed, but three of Nan Fung's mills in Tsuen Wan (Mills Four, Five and Six) were still operating.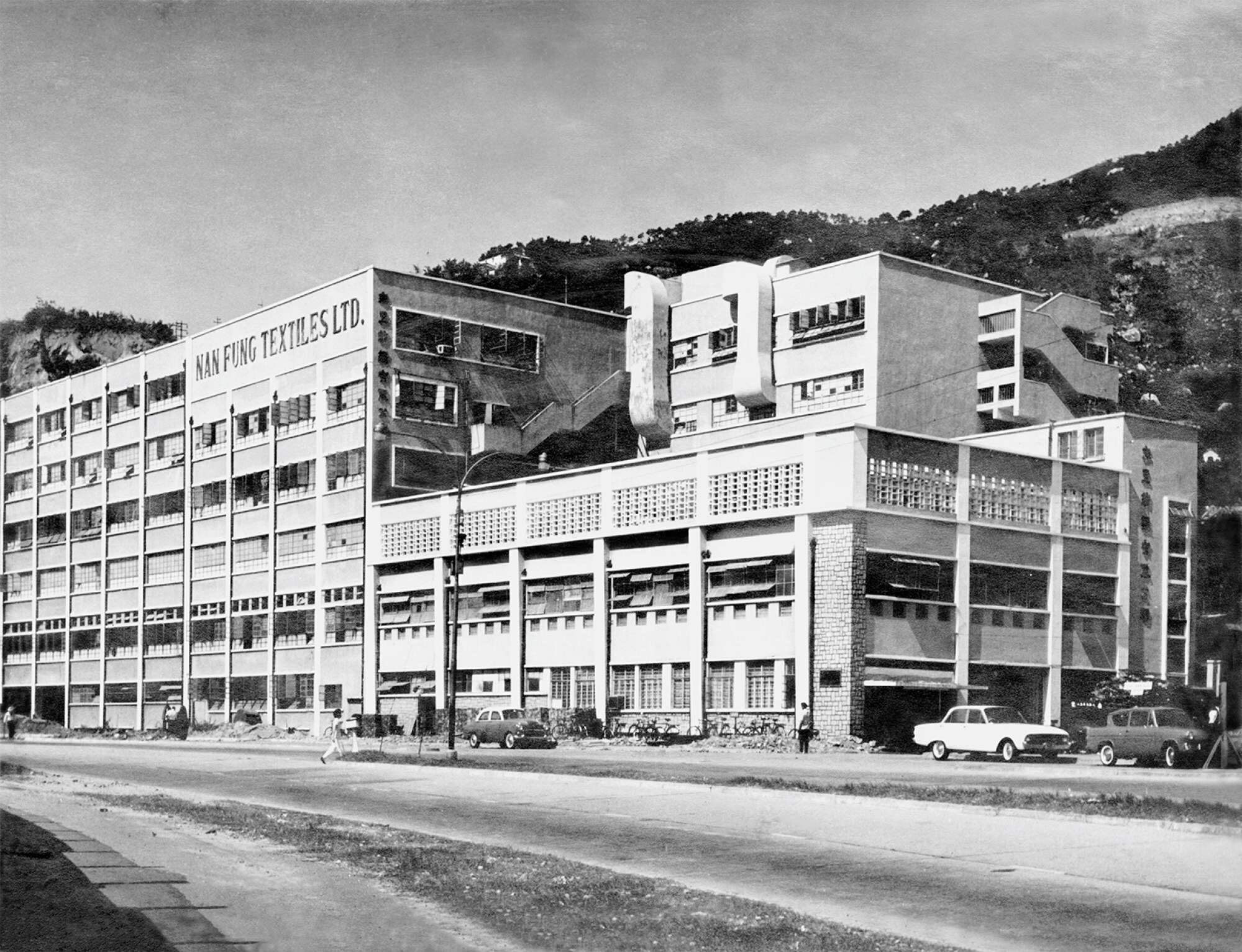 "It was very dusty, I remember. And quite noisy," she said. At the time she didn't really know what to ask him about it, "so I didn't, and that's one of my biggest regrets."
It was in part that dust and noise, in part it was growing up with certain expectations from the adults around her, and in part it was because she didn't initially realise that the real business of Nan Fung was not in the mill but in the mind. But, for all these reasons, Cheung initially decided she wanted nothing to do with business at all.
"Grandpa only told us that it's great to be a business-person but he never really explained why. And I have three siblings and so we'd shadow him in the office during summer holidays. But to me, it was really just boring," said Cheung.
"I didn't realise then that it's all mental. It's all about negotiation. And that bit you couldn't see if you were shadowing someone."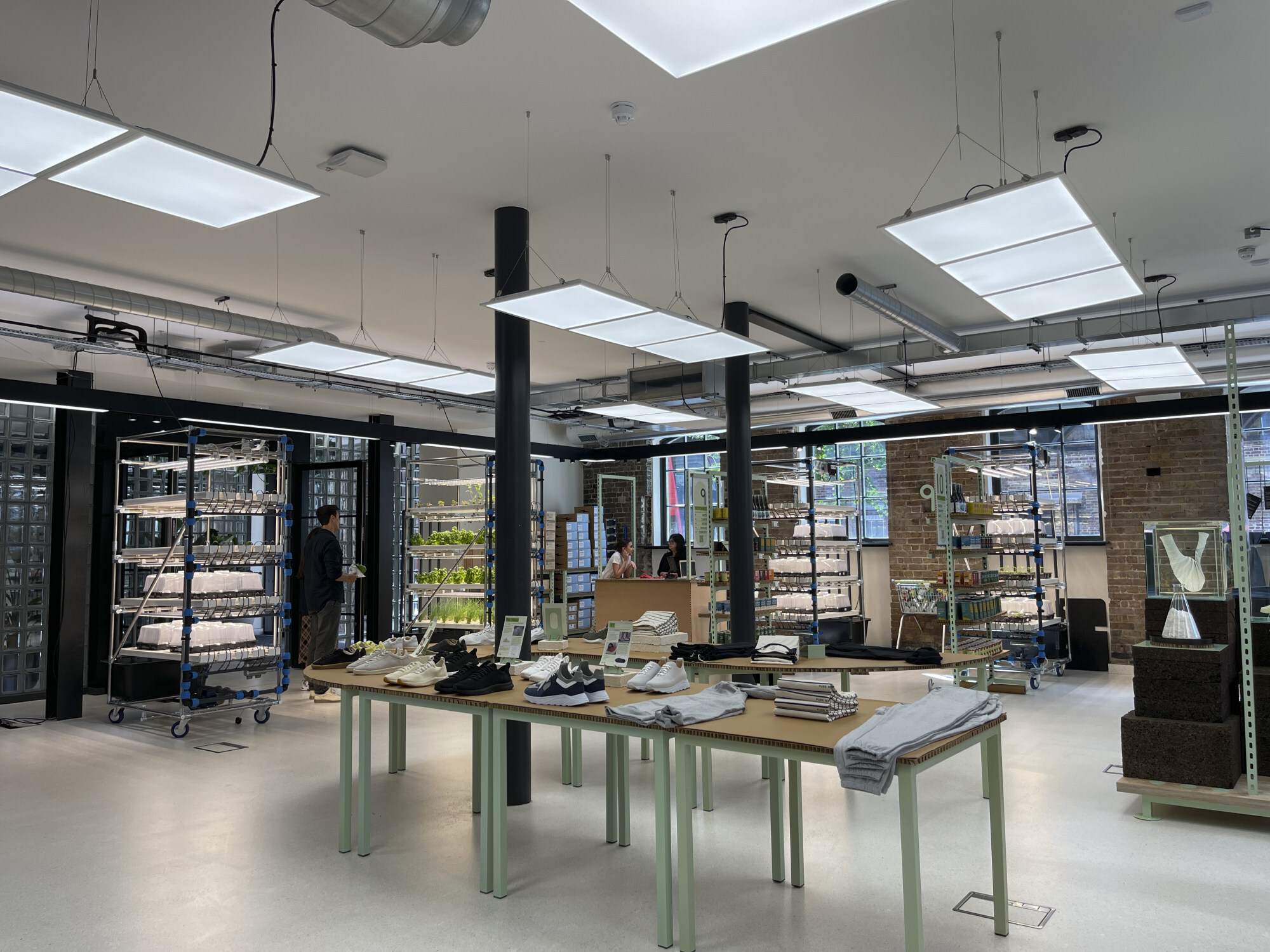 With the aim of becoming a veterinary surgeon – her childhood dream – she began by studying molecular biology at the University of California on the west coast of the United States. Doing that, she realised she was interested in structures of things, and so later, following her heart again, she studied landscape architecture at Harvard.
It can be in the nature of such things that, often if you follow your passion, life gives you what you need. And when, in 2013, she decided to join the family business after all, Cheung's unusual background in cell science, architecture and
sustainability
(as well as a belated appreciation of how successful businesses work through connections of people and ideas) were added to the resources that a multibillion-dollar company that Nan Fung can offer.
That led to an interesting thought. Perhaps she could reconfigure Mill Number Four – by then a warehouse – to become a space to inspire others to create businesses of the mind.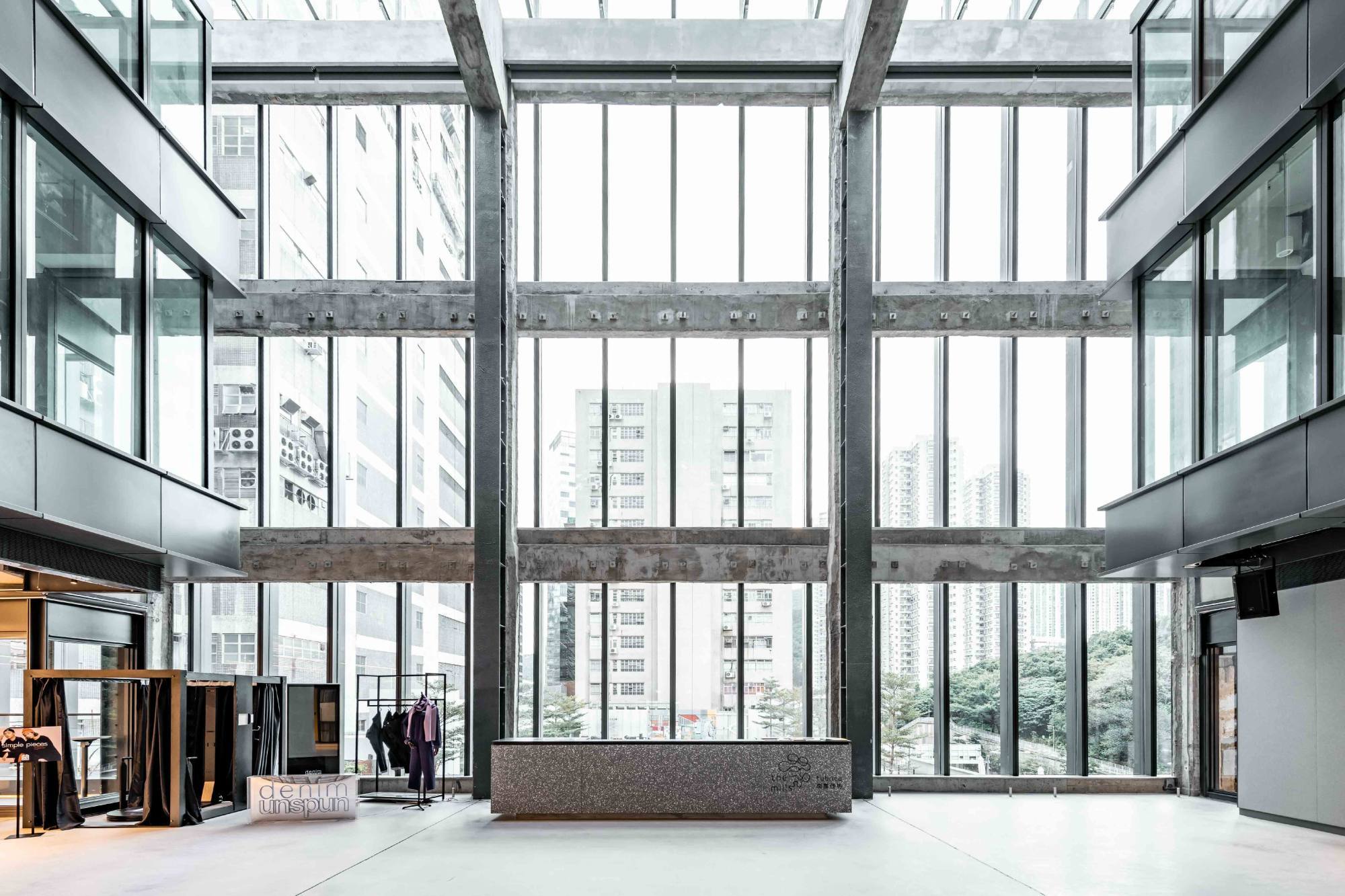 And if it was to do that, she wanted all the companies based there to have sustainability at their heart.
The Mills Fabrica Hong Kong opened in 2018, with a small textile museum and a batch of selected "incubatees", all working on sustainable fashion and technology.
The Mills Fabrica London – backed by Nan Fung Group's venture capital fund and its first overseas outpost – is planned to be the same (though without the museum). And if business thrives on space and connections, it's chosen a promising location.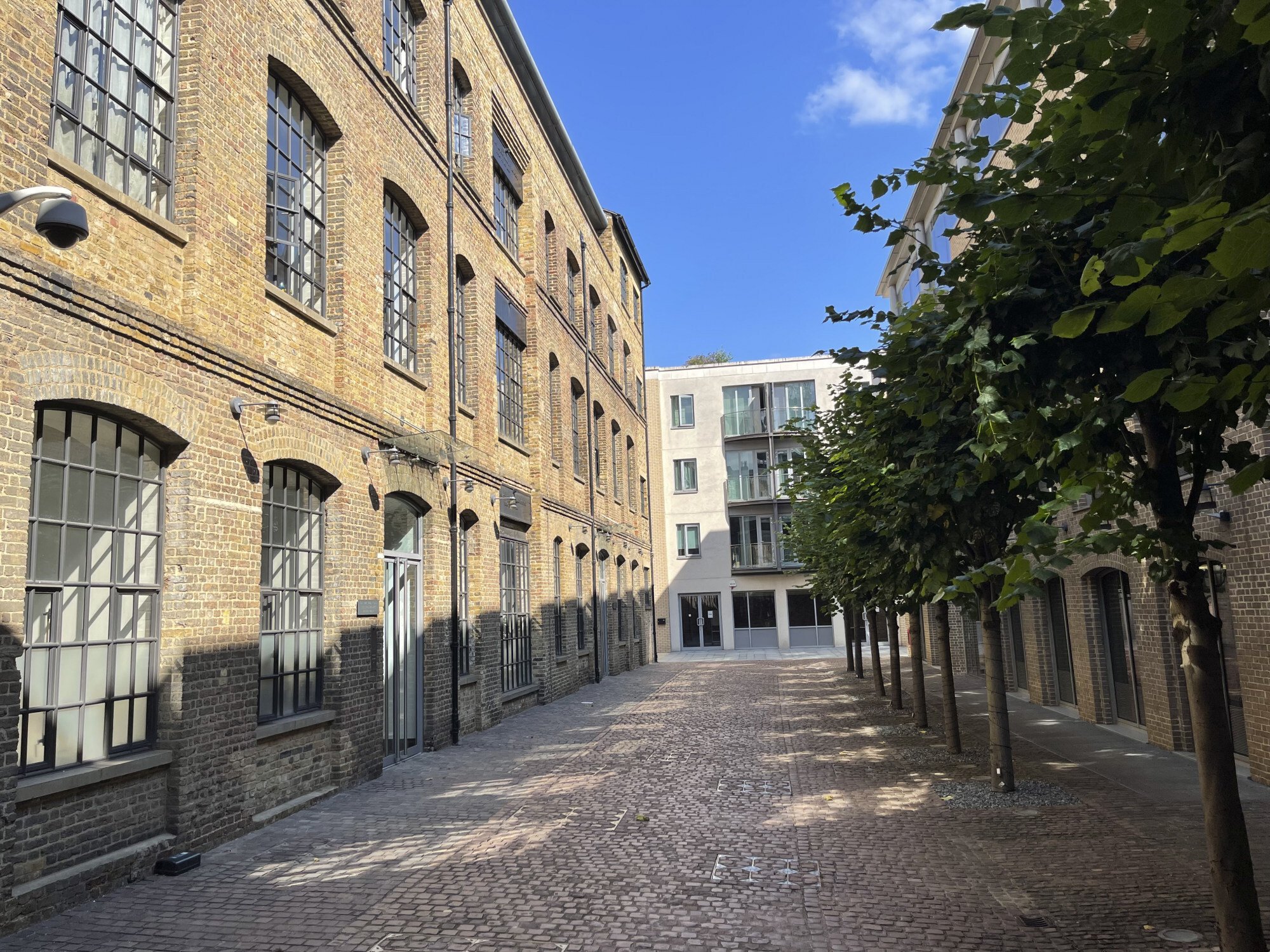 Further north, the foundations of the Google London headquarters are being dug into old railway land; to the west is the Francis Crick Institute, named after the discoverer of DNA; to the south are the British Library and the Wellcome Institute. A block away is the Institute of Physics.
It's becoming known as the Knowledge Quarter. And the hope of many is that there, just moments away from the fictional Platform 9¾, transformations will occur – and that, in different ways, things that happen there will help the world get on track again.
Victoria Finlay's book, Fabric: the Hidden History of the Material World, will be published in November