Art
Get more with myNEWS
A personalised news feed of stories that matter to you
Learn more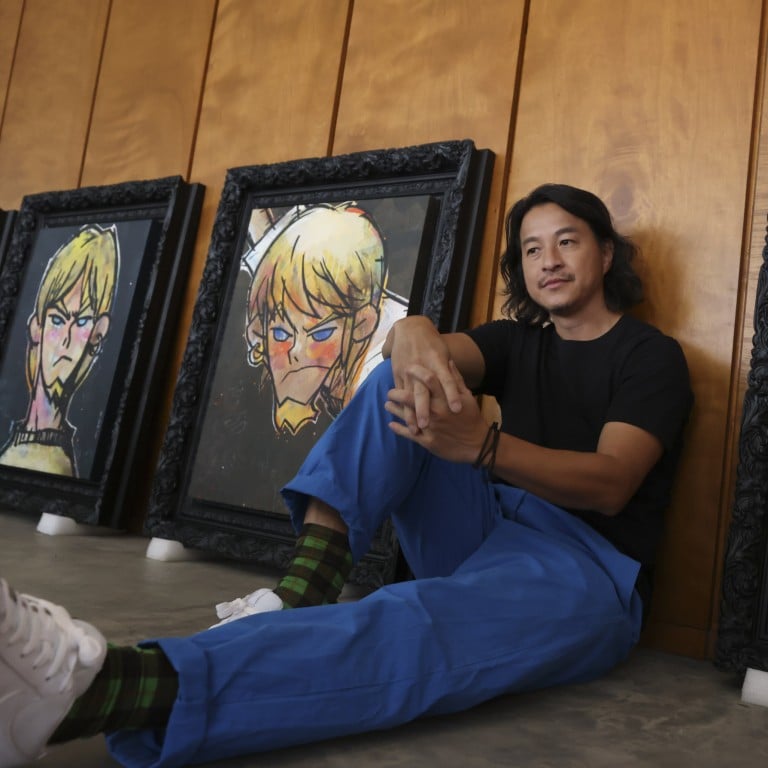 Hong Kong artist Michael Lau on his latest show, designer toys and being comfortable with his art
Michael Lau Kin-man, the 'Godfather of Designer Toys', unveiled 99 figurines based on his comic-strip characters in a 1999 Hong Kong exhibition. It was a huge hit
Lau, who says he feels acceptance for his work from the mainstream art market, has a new exhibition, 'Maxx Headroom', centred on his comic's main character
Michael Lau Kin-man, the "Godfather of Designer Toys", likens his journey into the mainstream art market to the way skateboarding became a sport in the delayed 2020 Tokyo Olympic Games.
"My art is very similar to skateboarding, because they both came from the streets," Lau, 51, says. "When I saw
skateboarding finally getting accepted
as one of the 'real sports' in the Olympics, after getting shunned for decades as an illegitimate and rebellious subculture, I felt like it was analogous to my acceptance into the art world. The timing just felt perfect."
Lau made his first big foray into producing limited-edition, adult-focused collectible toys in 1999. That year, inspired by the popularity of the
G.I. Joe action figures
, he unveiled 99 12-inch (30cm) figurines in a solo exhibition at the Hong Kong Art Centre, in Wan Chai on Hong Kong Island.
They were a huge hit in the city, because the figures were based on the characters in his popular comic strip The Gardener, which had debuted a year earlier in the Hong Kong youth culture magazine East Touch.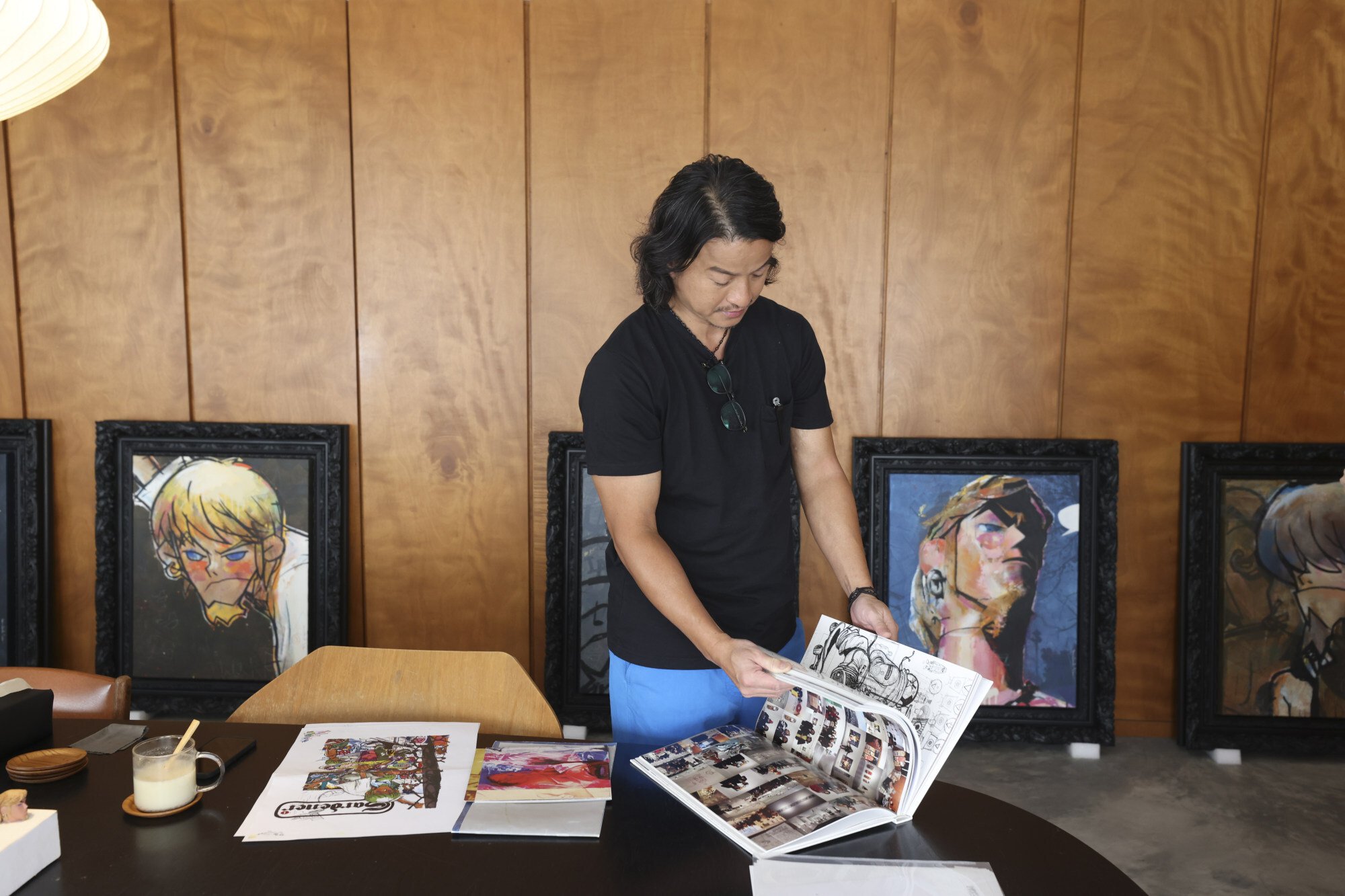 The title of the comic strip came from Lau's idea of a utopian universe, a garden-like environment where street culture thrived and the main characters were skateboarders and youths determined to do anything to make their dreams come true.
News of his figurines travelled fast after the exhibition, and they were shown in Japan, the UK and France at a time when the collectible toys sector was still catering to a very niche crowd.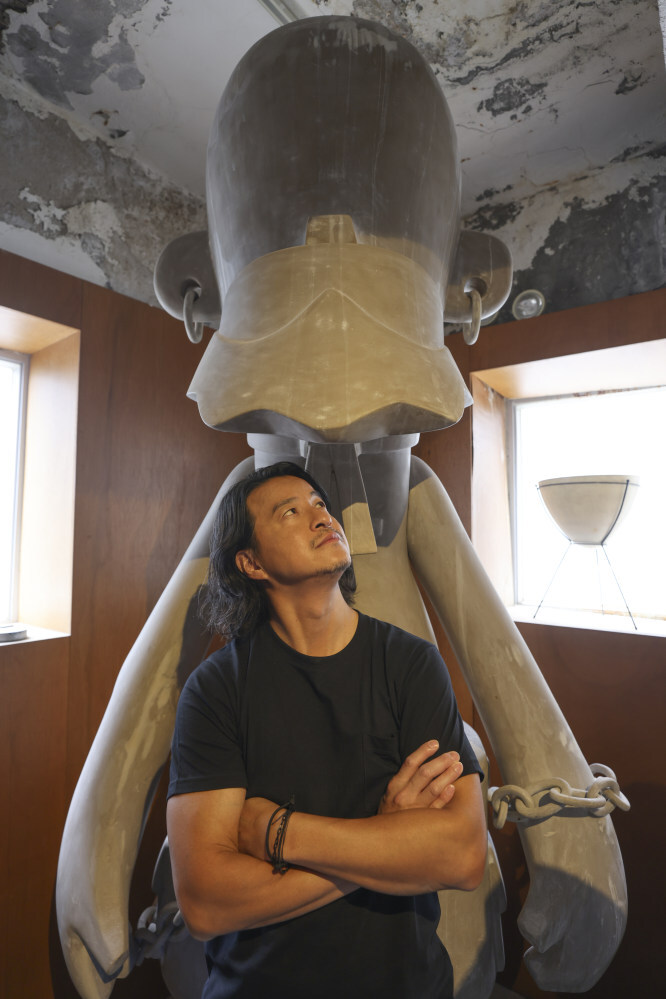 Lau says he was just following his inner voice at the time. "I did it without thinking much. It was simply because I had liked toys since I was young and was passionate about them. As the saying goes – 'stay foolish', you know?" Lau says.
Today, toys are everywhere: in exhibitions, in auctions and, of course, online and Lau has a new Hong Kong exhibition which looks back on the dramatic changes of the past three decades.
The show, "Maxx Headroom", at Woaw Gallery in Central is centred on paintings that Lau has made of Maxx – the main character in The Gardener.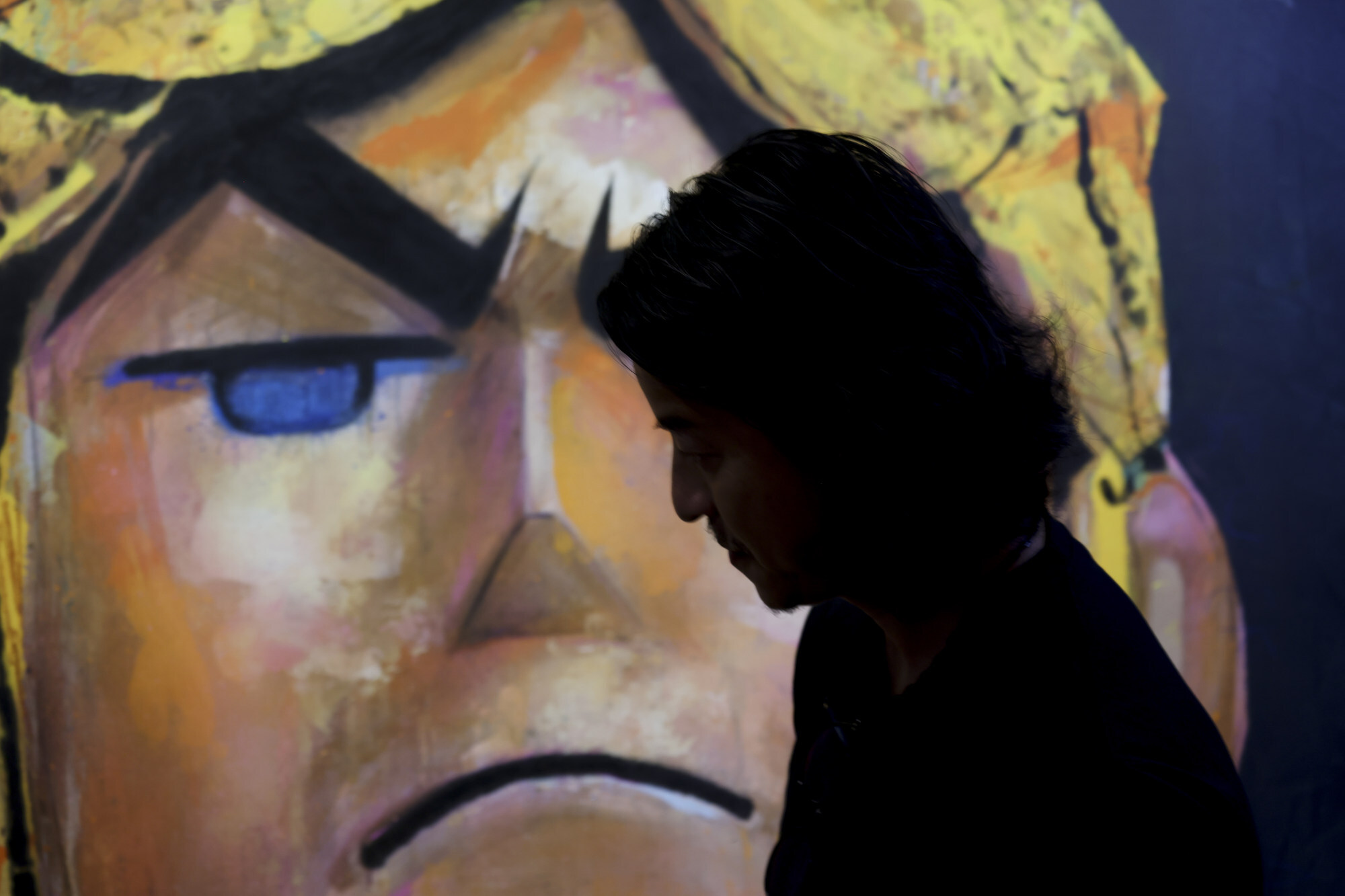 Like Lau himself, Maxx is depicted in the portraits as evolving from a young, skateboard-mad aspiring artist into a mustachioed middle-age man.
What the show doesn't include, but which are significant to Lau's artistic journey, are his lesser-known pre-Gardener works – more traditional paintings that he thought then were better for his reputation as an artist.
In fact, Lau had used a pseudonym for his first comic strip because he wasn't sure what it would do for his career.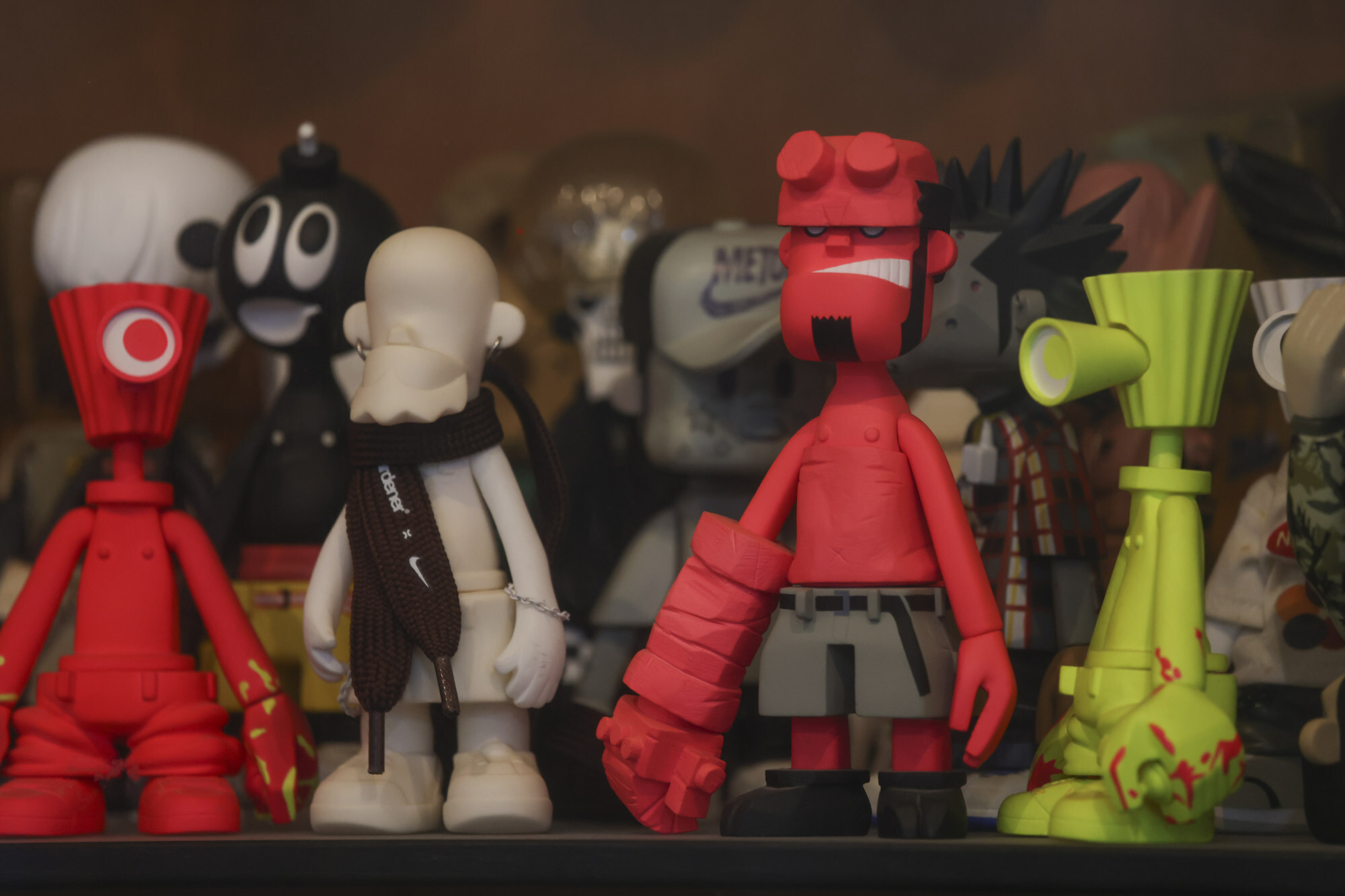 "Although I always wanted to do my own thing, I was worried that once I went public with my
comic
, people would think that my art is not serious contemporary art. Therefore, when my illustration first got published in the magazine, I only put down my name as 'The Gardener'," Lau says.
"I remember, after the first Gardener illustration was published, one friend, who was a DJ at a radio station and an iconic culture commentator at the time, came up to me and asked if I had seen the Gardener in the magazine. 'You should check it out, it's so dope!', my friend told me. That's when I told him that the artist 'Gardener' is actually me," Lau says.
Lau has, over the decades, become comfortable with his work not being considered as serious art by some.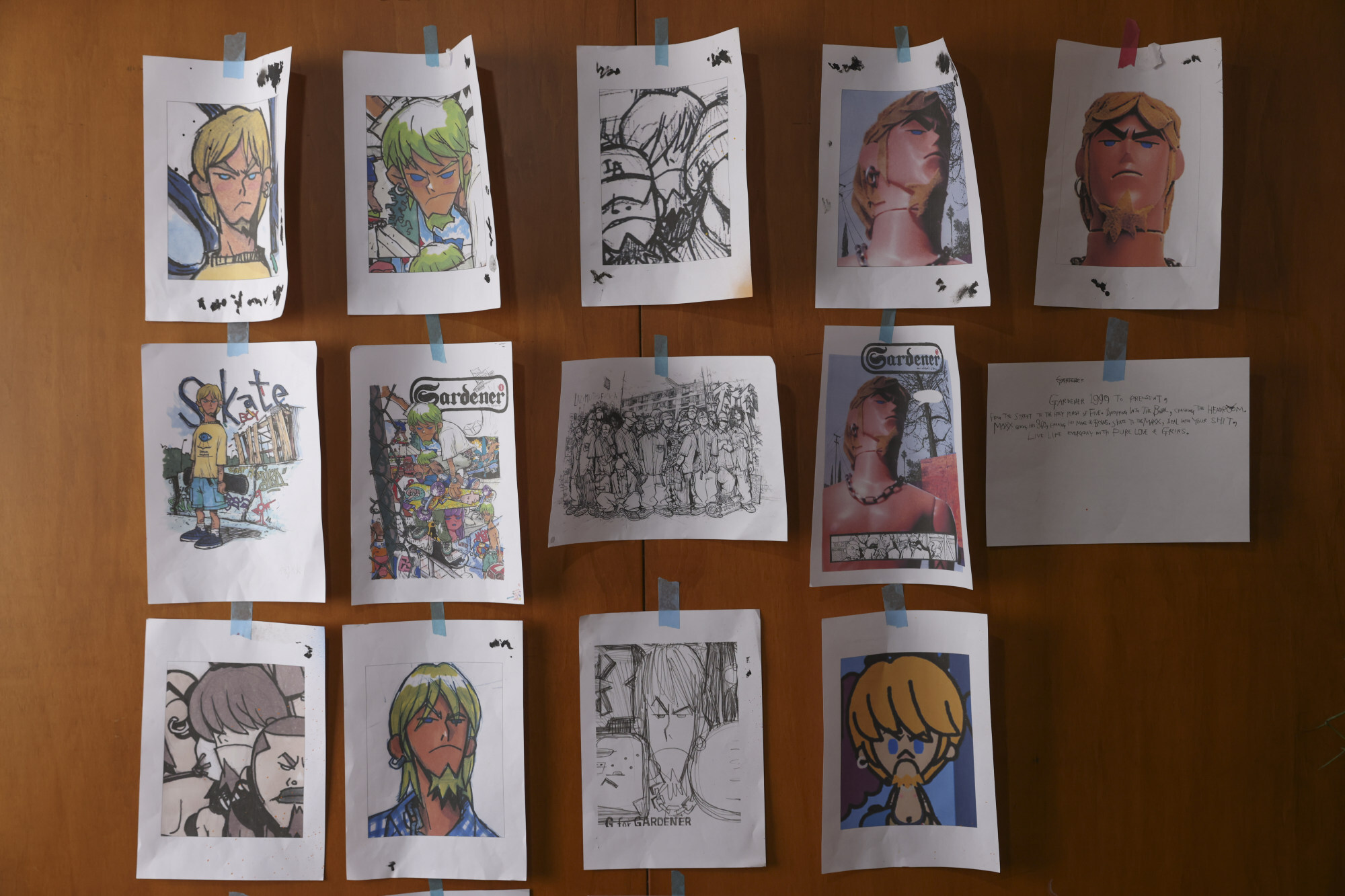 "Some traditional art critics probably still don't think my art is art. But I believe, as an artist, it's my mission to break through existing systems and boundaries – to show everyone that 'art-toys', as I call them, indeed, [are] a form of art," Lau adds.
One of the phrases etched onto his newest original portrait of Maxx – which will be revealed in "Maxx Headroom" – reads: "From the street to the holy rings of five." In a literal sense, the phrase refers to how skateboarding – Maxx's hobby – has made it from the streets to the "holy rings of five", the delayed Olympics held in July 2021.
"Maybe in 20 years, as people look back, they will think that what I did was really a new chapter in the history of art," Lau says. "For now, I just want to be happy and want people to enjoy my art. I want to create art in a more humane and lighthearted way."
"Maxx Headroom" by Michael Lau, Woaw Gallery, 9 Queens Road Central, Tuesday – Saturday, 11am – 7pm. September 29-October 23.