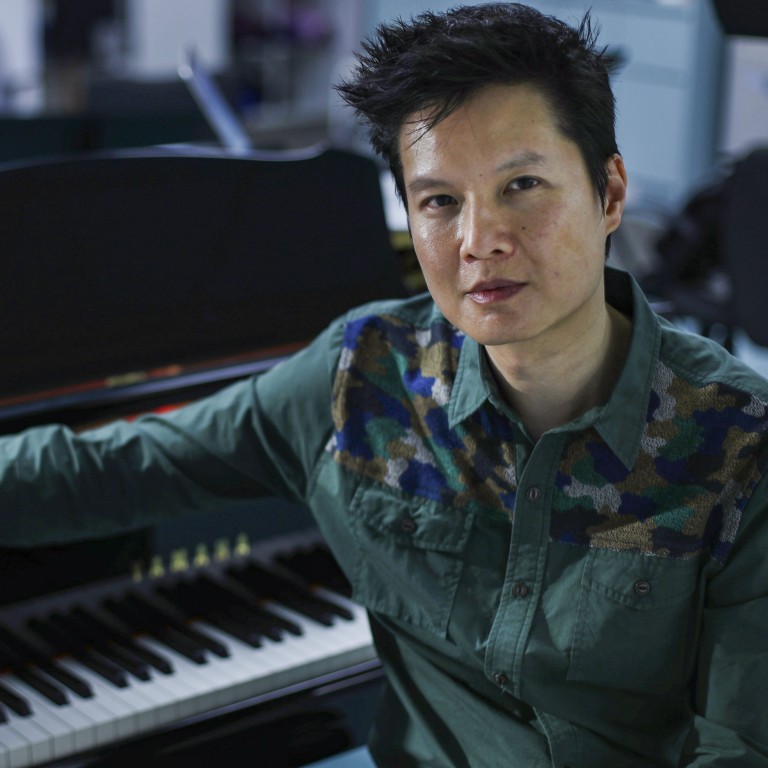 'Chinese Sex and the City' adaptation The Woman in Kenzo brought to the stage in Hong Kong by award-winning composer Leon Ko
The Woman in Kenzo follows four women looking for success in work and love, much like the characters in HBO's Sex and the City
The story is set in 1970s Hong Kong and reflects a city undergoing a transformation, says Ko, a prolific film composer
After a decade-long wait, multi-award winning Hong Kong composer Leon Ko Sai-tseung brings The Woman in Kenzo to stage at the Kwai Tsing Theatre on October 16.
Set in Hong Kong during the 1970s, the musical adaptation, directed by Roy Szeto, comes from the novel of the same name by Peter Dunn Siu-yeu, and follows the story of protagonist Mary Chin as she discovers who she is in a new and changing world.
"In a very loose sense of the word, it's a pastiche of the '70s. In a time where people in Hong Kong were just beginning to be very wealthy. And people were getting to know how to enjoy life," explains Ko.
The script features four women living in the city, trying to find success in their careers and personal lives. It has been called the "Chinese version of Sex and the City", despite the original novella appearing long before the popular HBO series.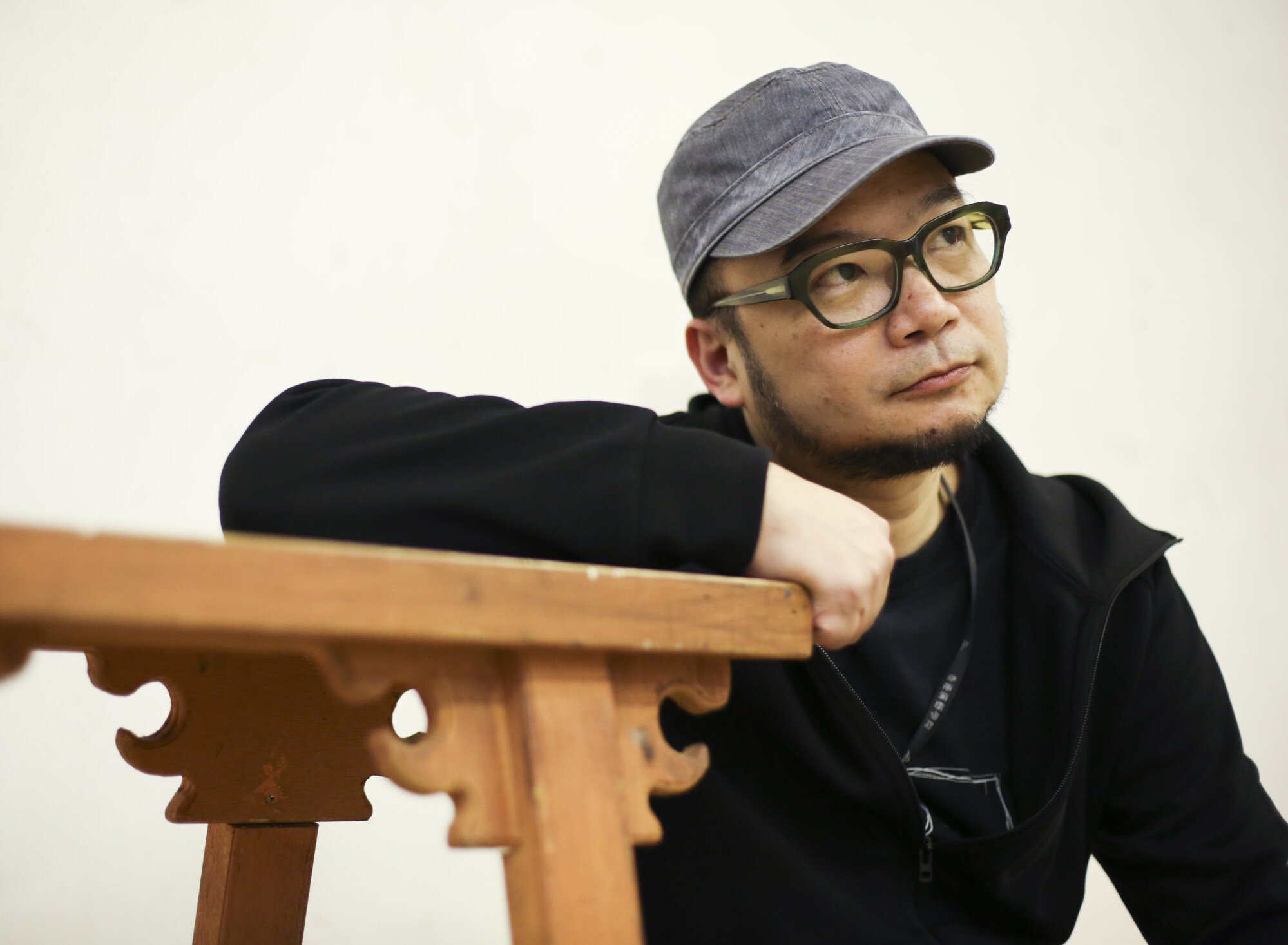 Scriptwriter Chris Shum has over time adapted the story to be far more dynamic for a modern and diverse audience, says Ko.
"Yes, it's about career paths and finding love, which people can relate to, but it's also about how you view yourself and where you want to see yourself."
Ko was inspired by the novel and aimed rather ambitiously to turn it into a musical. In the first two years, the first tracks were produced. Despite finishing a script, which was well received at a reading event (with the Actors' Family) in 2013, casting and scheduling issues left The Woman in Kenzo on the back burner for several years.
Ko says the production has been "racked with ups and downs" – a proposed Hong Kong Academy for Performing Arts version was never staged in 2019 – and he is excited to finally see it debut.
The music of The Woman in Kenzo harnesses disco and funk with modern twists to create something that audiences of any age can resonate with, even if they are not familiar with 1970s music.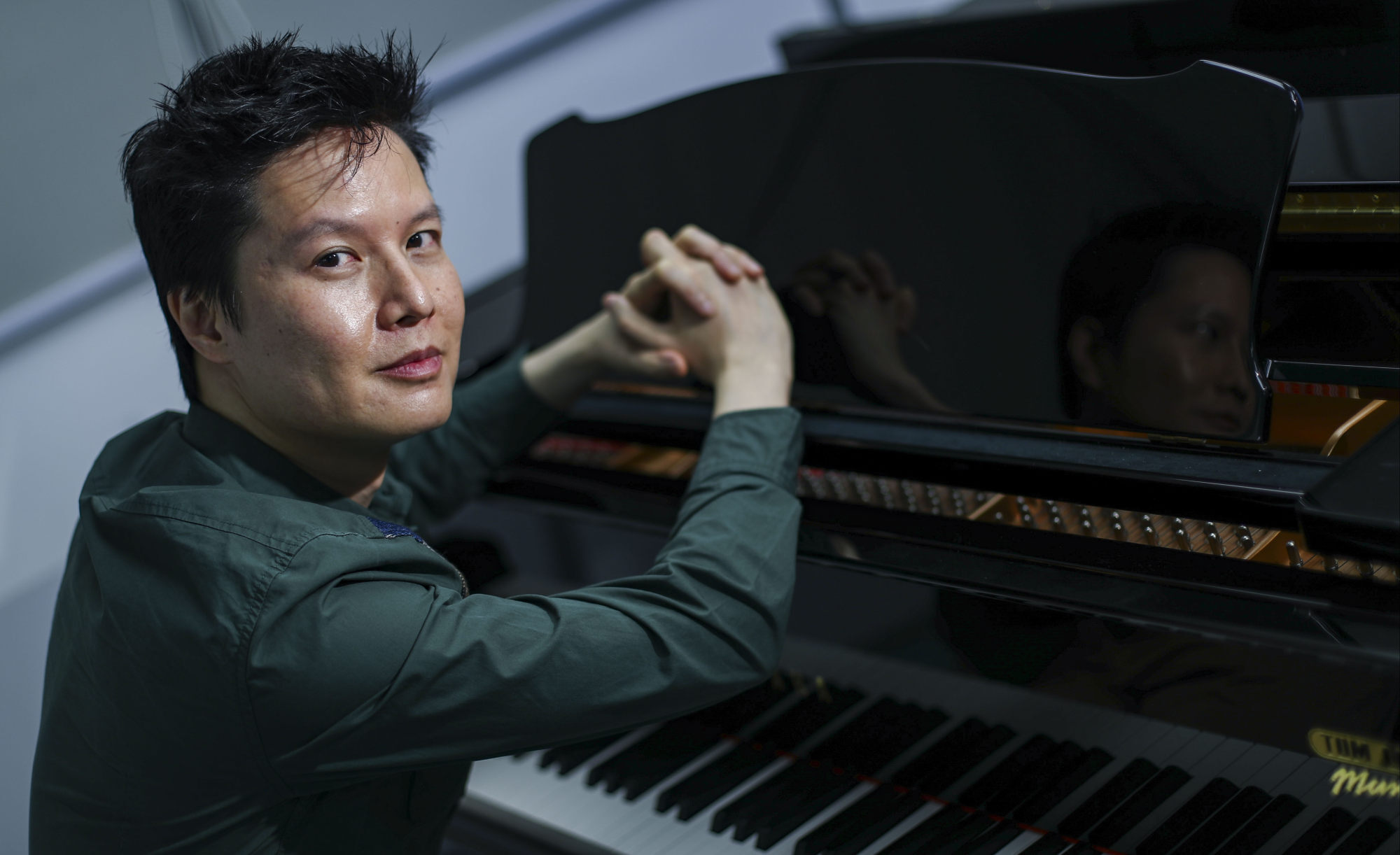 Ko has worked on an array of musical endeavours. His first published song was a track in actor-singer Patrick Tam Yiu-man's debut album in 1989, followed by a chart-topper for Canto-pop singer Andy Lau Tak-wah in 1992.
A prolific film composer, he has won Golden Horse Awards for a track he co-wrote with Peter Kam Pui-tat for the movie Perhaps Love (2005) and among his Cantonese musicals, The Good Person of Szechwan (2003) and The Legend of the White Snake (2006) won best original score at the Hong Kong Drama Awards.
He enjoys juggling several productions at the same time. While Woman in Kenzo was on hold, he worked on several other projects including compositions for Chinese films Monster Hunt 2 (2018) and Love is a Broadway Hit (2017).
Today, he has four other works in production, and shows lined up until 2023.
Ko hopes The Woman in Kenzo will be enjoyed by a wider audience, including non-Cantonese speakers, part of the reason why this production will have full English surtitles.
"The script is already very bilingual, so I thought well it's probably better to have a full translation of the whole script and the songs," says Ko.
The Woman in Kenzo, Chung Ying Theatre Company, October 22, 23, 29, 30 at 8pm; Oct 23, 24, 30 and 31 at 3pm; Kwai Tsing Theatre. Tickets: HK$420, HK$340, HK$260 and HK$180.