Art
Get more with myNEWS
A personalised news feed of stories that matter to you
Learn more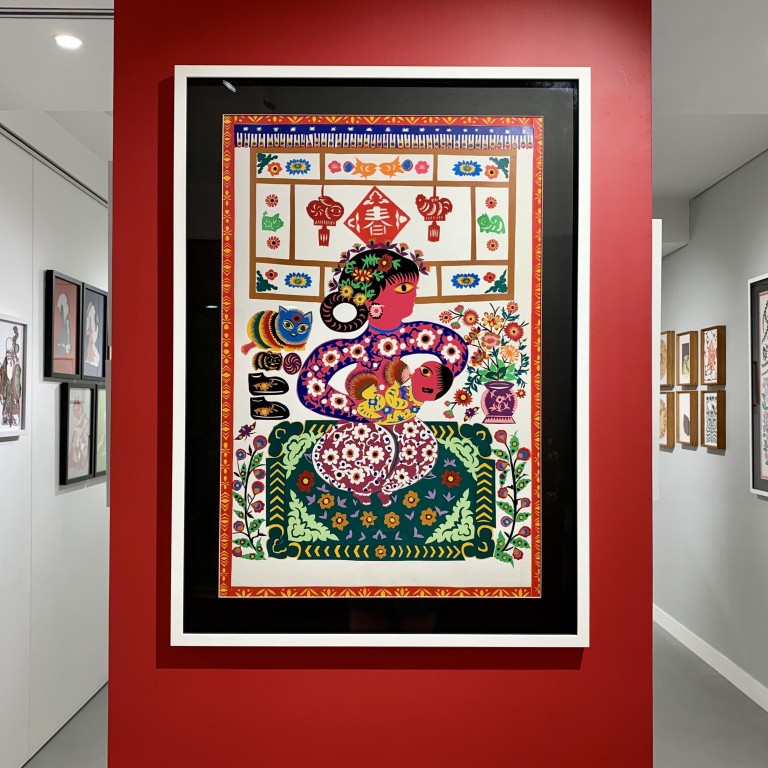 Chinese contemporary paper-cut artists put modern spin on the ancient folk art in Hong Kong exhibition
A show of 90 intricate paper-cut creations by seven Chinese artists at new gallery Artspace K in Hong Kong offers contemporary interpretations of the art
The exhibition, in Repulse Bay, includes works by the late Taiwanese artist Lee Huan-chang and China's Li Yun-xia
Paper cutting, a Chinese folk art with over 1,000 years of history, meets contemporary design and techniques at a new exhibition in Hong Kong.
Artspace K in Repulse Bay is showing 90 intricate creations by seven artists, including Hong Kong-based
Li Yun-xia
and Taiwan's Lee Huan-chang, two world-famous paper cutters.
"Through the works displayed in this exhibition, we hope that visitors can deepen their understanding and love for the art of paper cutting," says Monica Lee Yu-han, general manager of
Artspace K
and curator of the exhibition.
Paper cutting was a skill are passed by women from generation to generation. Since paper cut art was created mainly to celebrate festivals and mark auspicious events, the subjects tended to be well-known myths or to echo everyday life on a farm.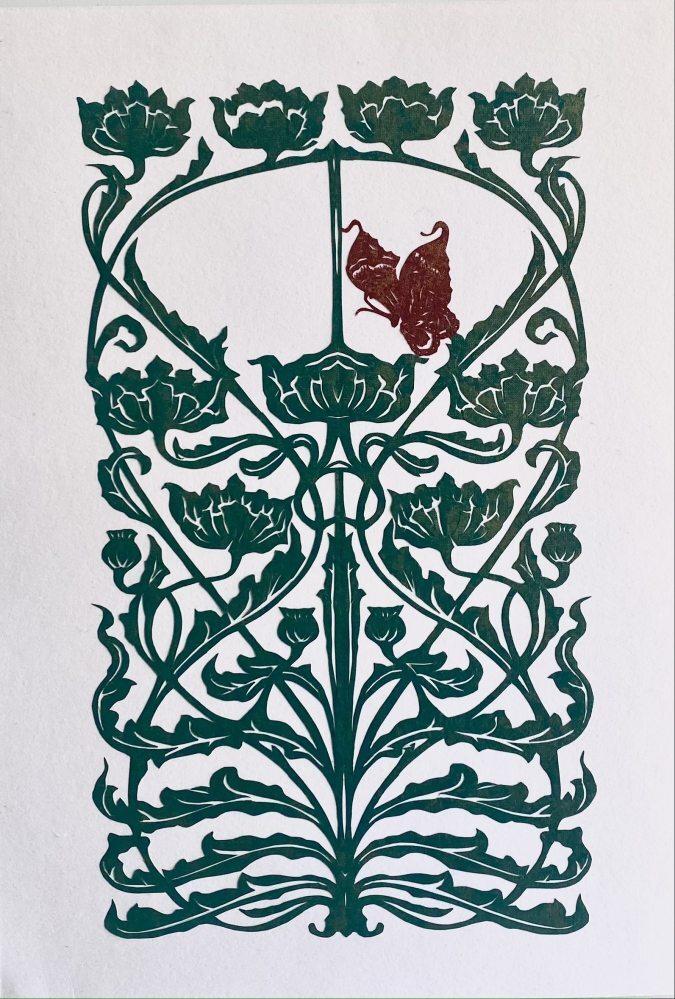 These days, artists make paper cuts that are more relatable to the times, and some, like the works of Chinese artist Xiyadie, are collected as contemporary art and exhibited around the world.
Monica Lee explains that artists in the show have not just come up with modern designs, but new techniques of collaging and dyeing.
Li, from Shaanxi province in northwest China, began learning paper cutting from her mother and grandmother when she was six. Paper cutting is an intangible part of her heritage. For this exhibition she has used bold, bright colours to depict scenes related to the love between mother and child, and romance.
Lee Huan-chang, who died at the age of 90 in 2015, tended to work with more traditional folk art tropes such as laughing children, women performing traditional dances, and plants and animals that are symbolic of strength, prosperity and longevity. Still, he gave these familiar elements a modern twist through the use of bright colours and layering.
Work by two of Lee Huan-chang's students, Chen Yan-ting and Lee Keng-chun, is featured in the exhibition.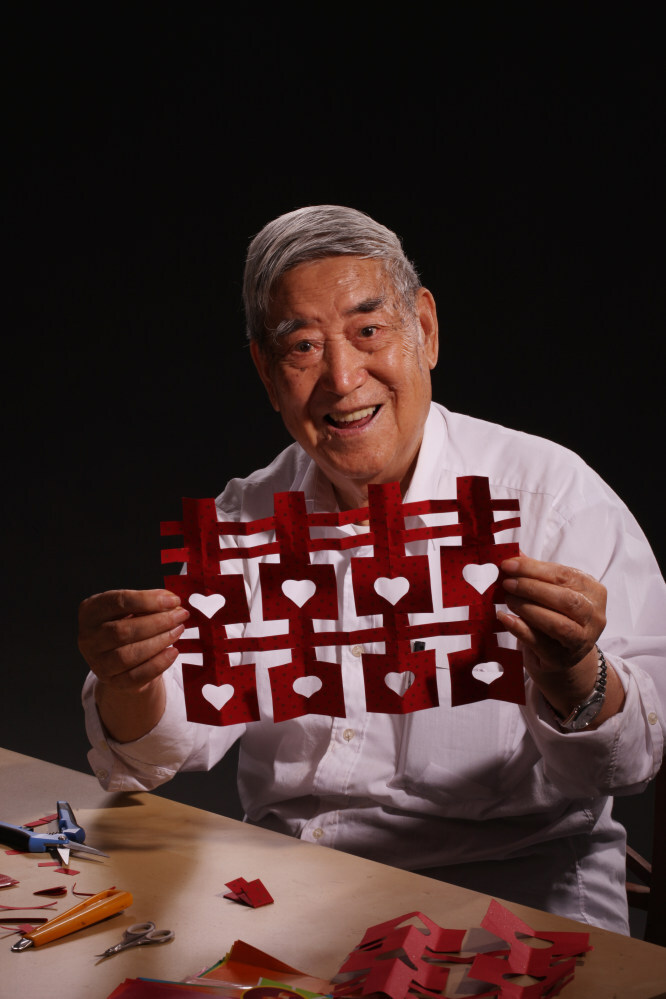 Lee Keng-chun's works feature fairy-tale characters such as Alice in Wonderland and the Wizard of Oz. Lee uses traditional techniques to create powerful images of female characters from these Western stories.
Artist Wuba Yang has made a series of paper cuts of ferns that are native to Taiwan. Colour and texture bring the paper to life.
Meko Cheng's works stand out because they are, unusually, asymmetrical. They use contrasting colours to explore the tensions and oppositions that are part of life. According to the artist, this is an expression of the beauty and strength of individual identity and subverts traditional ways of thinking that prioritise order and perfection.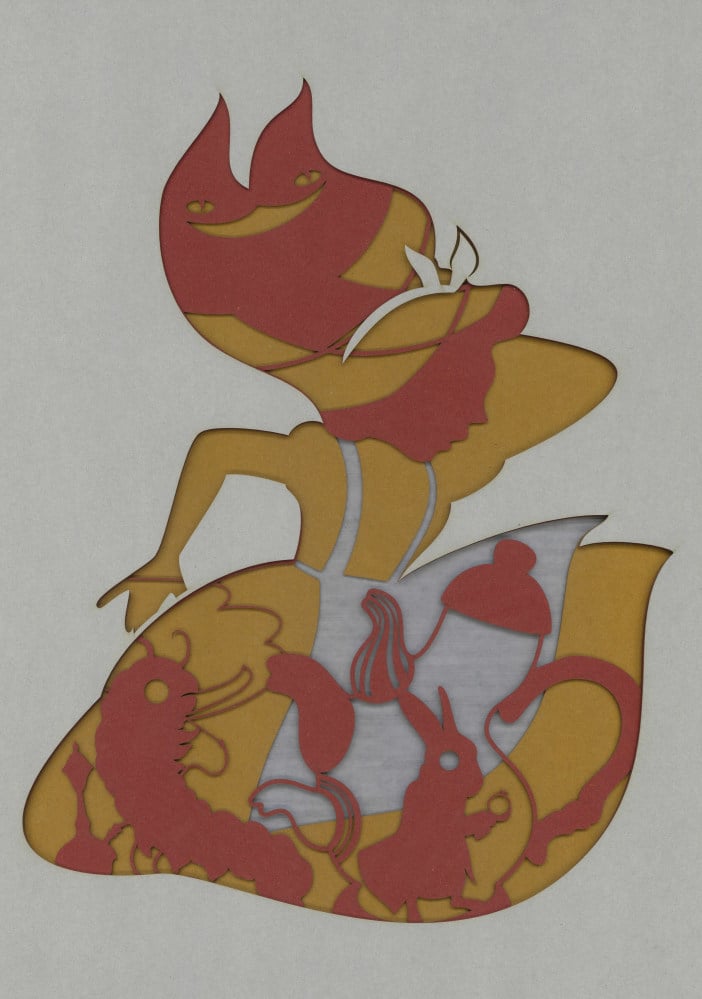 Then there are Lau Ming-hang's 3D creations, which stand out literally. These sculptural creations have the Chinese words for hope, dream, preservation, beauty and true love etched into them.
Monica Lee says that while traditional elements remain central to these works, they all contain "a fashionable charm" and reflect the growing diversity in the practice. There is no longer a single purpose behind paper cutting, but the spirit of the traditional art lives on through the beauty and patience required of the art form.
A number of paper cutting workshops will take place at the gallery between now and January. Registration details
can be found here
.
"Paper Cut Art Exhibition", until February 13, Artspace K, G105 – 106, The Repulse Bay Arcade, 109 Repulse Bay Road, Hong Kong