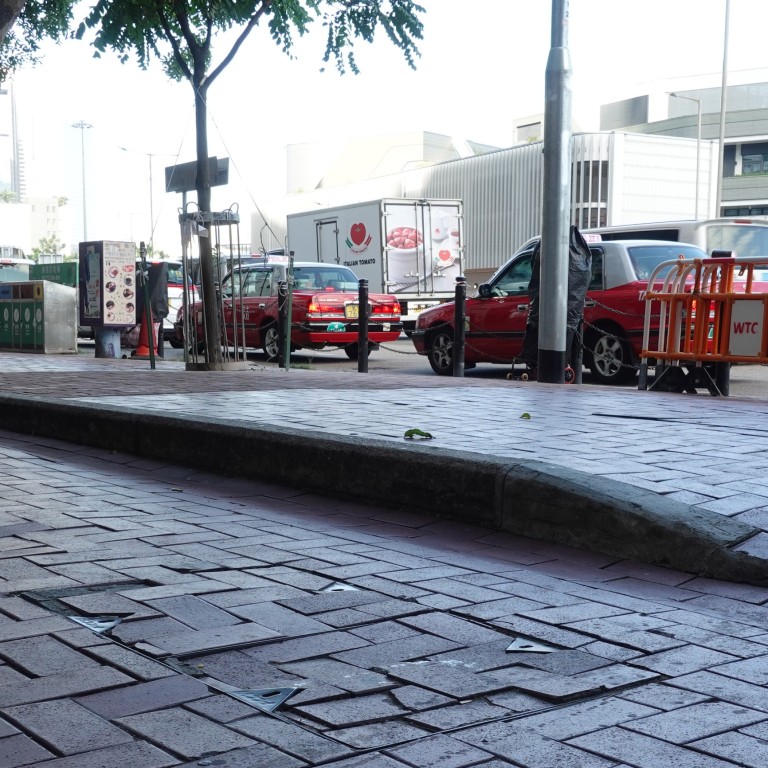 The forgotten architectural features that dot Hong Kong's streets, and why such phenomena are called Thomassons after an ex-New York Yankees baseball player
Hong Kong is a city filled with Thomassons – objects 'completely purposeless but also maintained', from staircases to nowhere to windows that will never open
The subject of a forthcoming TEDx talk, they are named after Gary Thomasson, an ex-New York Yankees player paid generously but benched by Tokyo's Yomiuri Giants
Quiz question: what connects an obscure professional baseball player with a protruding piece of pavement, in Hong Kong's Causeway Bay district, over which you might well have tripped?
The bizarre answer is that when ex-New York Yankees first baseman Gary Thomasson joined Tokyo's Yomiuri Giants towards the end of his career, in 1981, a startling nosedive in performance meant he spent most of his time benched.
Enter Japanese artist Akasegawa Genpei, who, having spent years detecting and photographing useless architectural oddities around the city, settled on a name for them, which he shared in his 1985 book – Hyperart: Thomasson.
Although apparently a cruel designation, Genpei, a devoted
baseball
fan, always insisted that the name was chosen out of respect for Thomasson and his predicament (whatever Thomasson's reputedly irritated family might say). Which brings us to that health-and-safety-nightmare strip of pavement believed to be a remnant of a forgotten shopfront.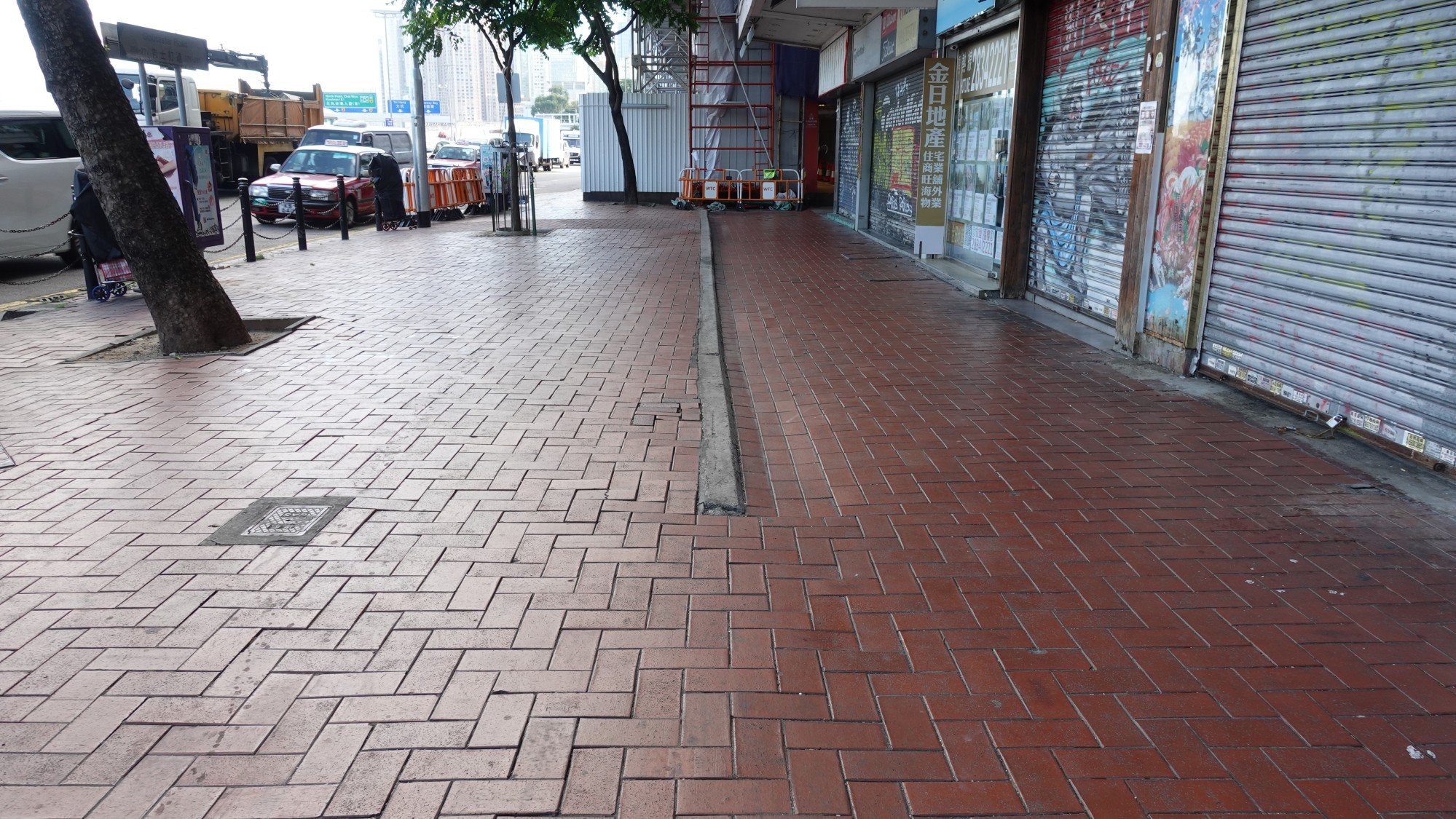 The concrete curiosity near the corner of Cannon Street, which features in a forthcoming
TEDx talk
by Nikolas Ettel, lecturer in the Division of Landscape Architecture at the University of Hong Kong, satisfies the "classic" definition of a Thomasson.
"To count as a Thomasson," says Ettel, "an object must be completely purposeless but also maintained," hence the parallel with the Yomiuri Giant who was "on a huge salary but [who] never hit a ball".
Thanks to continuous demolition and rebuilding, you might think Hong Kong would be a target-rich environment for Thomassons – and you'd be right. Ettel and his students have form in exposing its wealth of quirky and amusing urban architectural leftovers: witness their July exhibition Beyond What We See, held at PMQ, Central, on which the TEDx talk will expand.
While other books and podcasts have exported the phenomenon to much of the world, Ettel believes Thomasson-spotting, except in its homeland, hasn't really caught on in Asia.
"It's such a Japanese thing, famous since the '70s," says Ettel, "but rare in other cities in Asia and never really tested in Hong Kong until we had the chance. It was a brilliant exercise: the students had to look up and around – and away from their phones – and you can't just Google Thomassons. They had to be curious about the city and question why things are the way they are."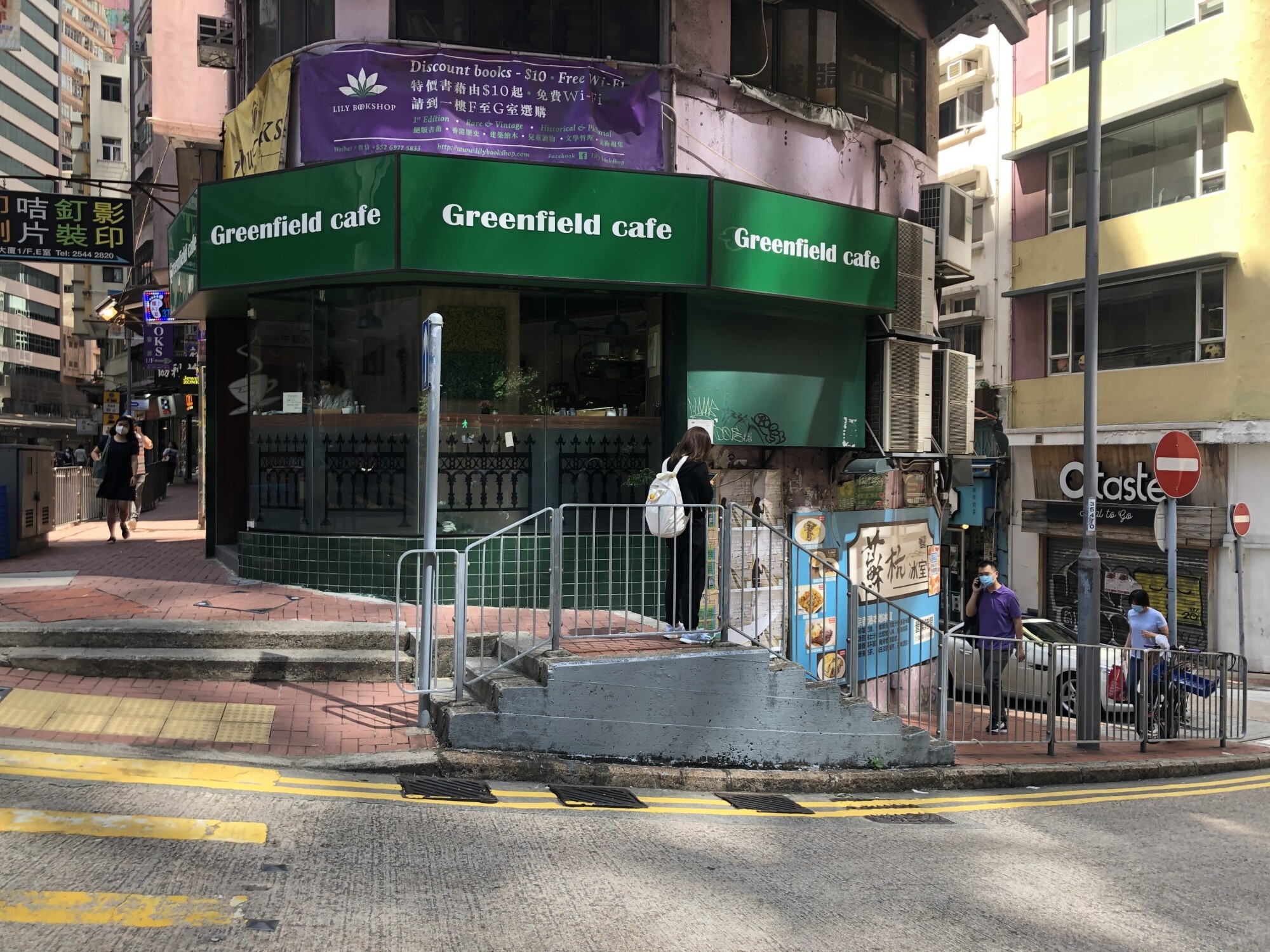 Among the most common vestigial features identified were short flights of steps and even entire staircases to nowhere: rising to unfinished sitting-out areas, directly into metal barriers and, defiantly, from a
Sheung Wan
pavement to a store that no longer exists.
Redundant street furniture extends to flower-planting areas covered by concrete slabs, pedestals for long-gone street lights and no-parking pillars marooned on pavements. Mysterious rusting brackets poking from walls, roads to oblivion and air-conditioner canopies with nothing to protect, plus assorted bollards, balconies and barren metal frames add baffling flourishes.
Public conveniences have also left their mark. A squat toilet can be found among the remains of Kung Man Village, below Mount Davis; and in Sai Ying Pun, a stone wall containing concrete-filled windows that separates Queen's Road West from a slope up to adjoining properties is what's left of a 19th-century toilet built for local workers. (The slope, incidentally, is otherwise known as Bird Bridge and the wall is also a former sea wall.)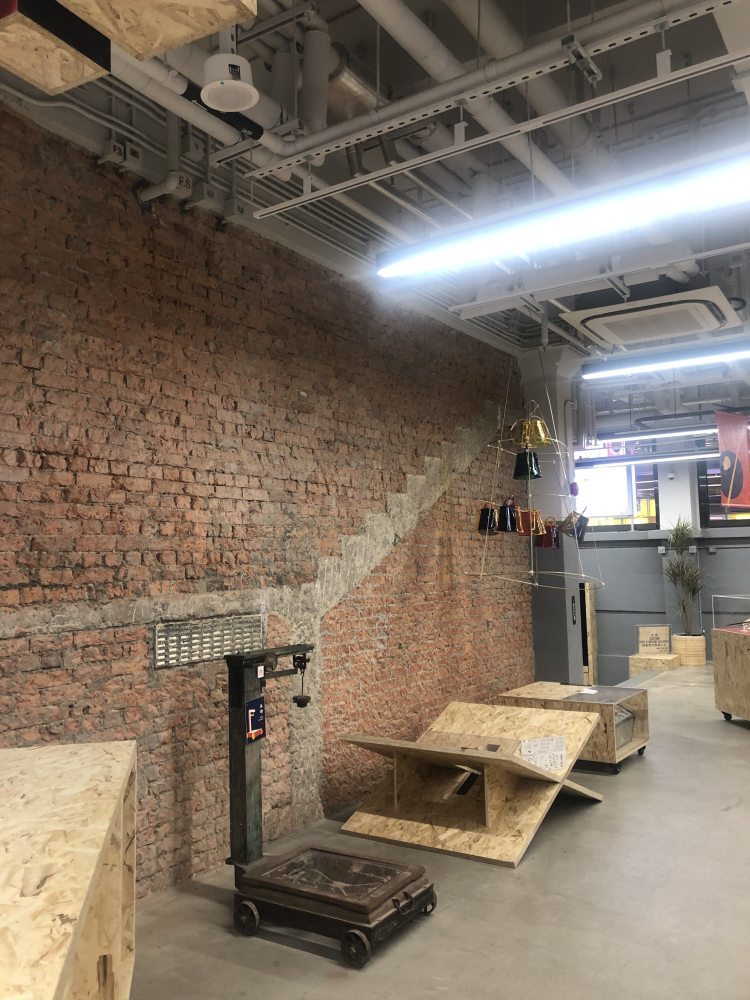 Deserving special mention is a Thomasson revealed in the
recently reopened Central Market
. Seemingly climbing through and across a brick wall is a concrete staircase Ettel believes was retained deliberately as decoration; if so, it would stretch the definition of a Thomasson and perhaps enrage the purists.
"We found interesting things that go way beyond any narrow scope," says Ettel. "And Akasegawa was very open-minded and more interested in the conversation than just, 'This is the definition.' For him it was really more like, it's a collaborative project, everybody should go out and find Thomassons and if you come up with a better definition and expand the understanding of them, it's part of the discussion.
"So I'm in the tradition of keeping it all alive rather than telling people what is or isn't a Thomasson – that doesn't really help us," says Ettel.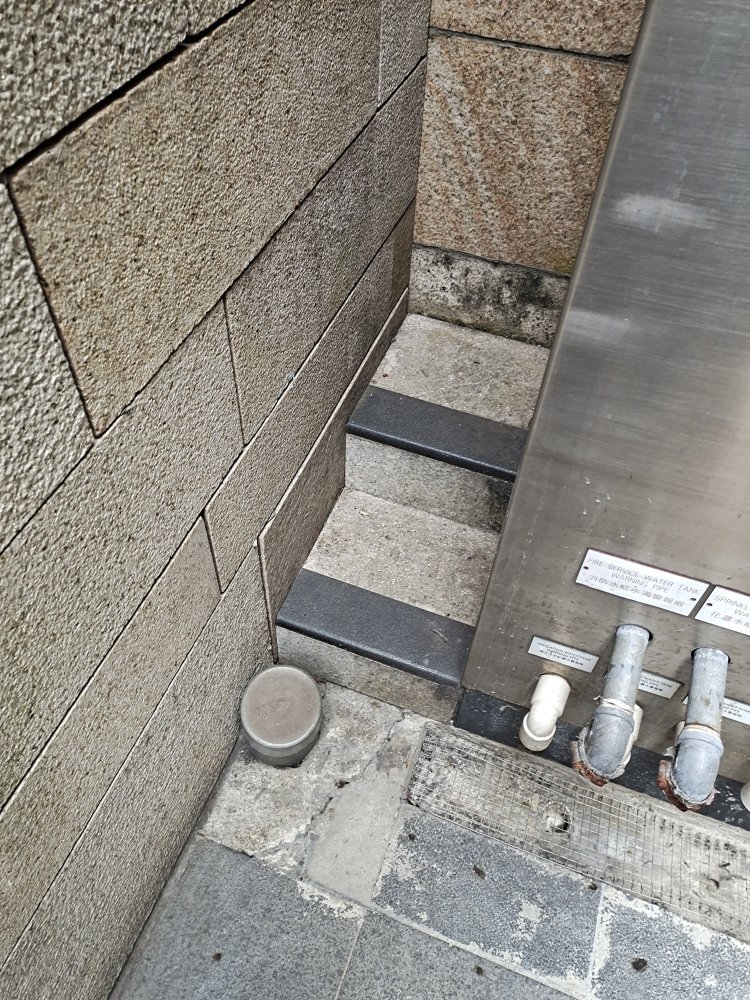 Pushing the boundaries even further are those relics that have since found new purpose, Ettel citing the
Shouson Hill bunkers
of the former Central Ordnance Munitions Depot, built by the British as World War II approached and now home to Crown Wine Cellars. This he calls "not oblivion, but resurrection".
Then again, a city's age is no guarantee of a ready supply of Thomassons. Ettel's native Vienna offers surprisingly few – partly, he believes, because the city authorities prefer neatness to obsolescence.
New and relatively new buildings, meanwhile, are not excluded from the party: witness Kennedy Town MTR Station, whose Exit B offers a couple of tucked-away, miniature steps just big enough for a two-toddler crèche.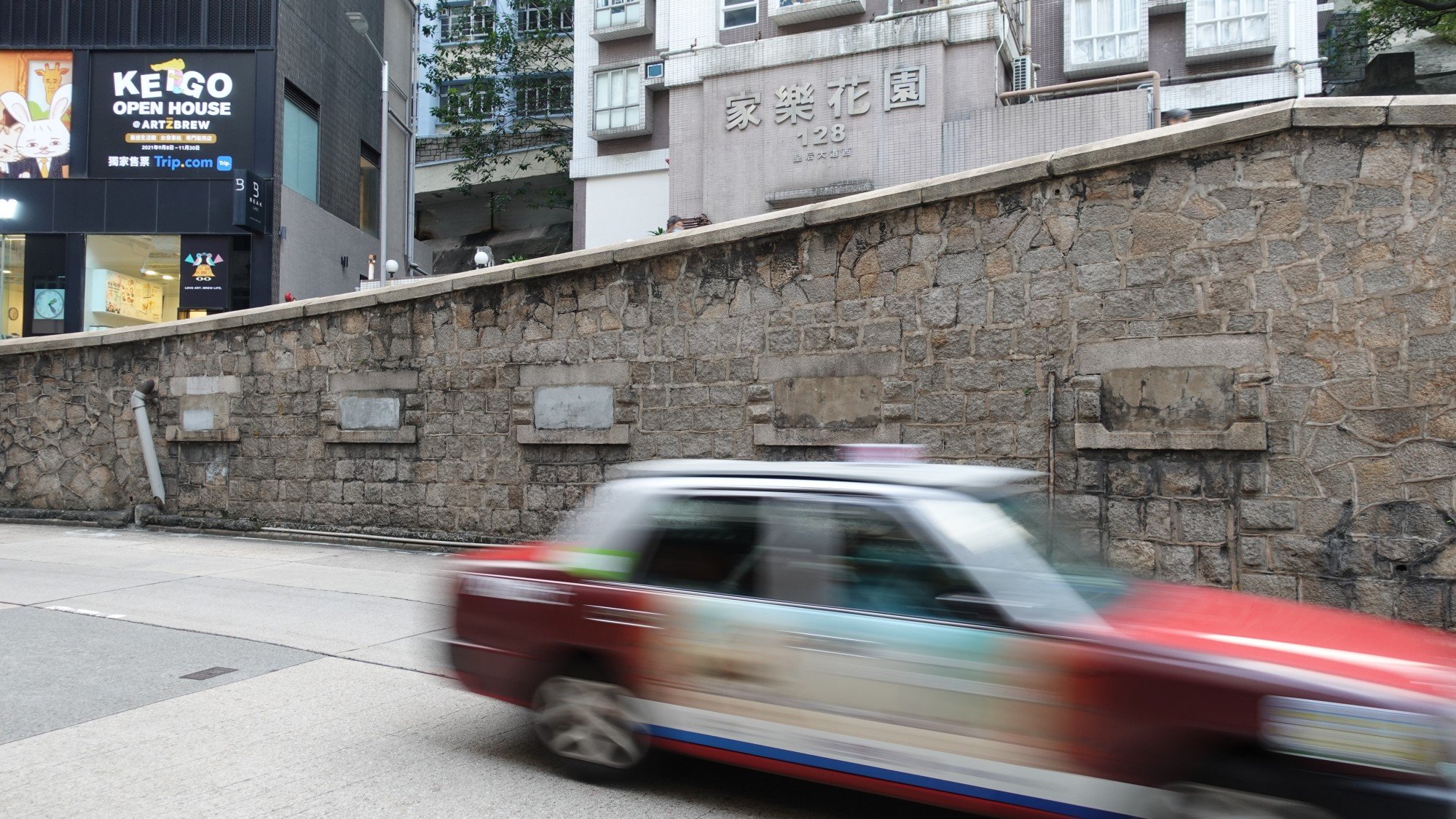 While most Thomassons hide in plain sight, some are disguised and chanced upon, perhaps in shock. This correspondent once rejected the opportunity to rent a flat whose bedroom window, when opened five centimetres, clanged lustily into the back of a neon sign that proudly blazed over Causeway Bay the attractive qualities of an edible oil.
That chimes with another point that Ettel intimates: Thomassons are really products of the intricacies of property ownership, changing land use, long-term building development, subdivisions or government budgets. And sometimes, their very presence throws us a puzzling curve ball.
TEDxHKU Kaleidoscope 2021: November 6, 2pm-6pm, Yuet Ming Auditorium, University of Hong Kong, Pok Fu Lam. For information about tickets email: [email protected]