Art
Get more with myNEWS
A personalised news feed of stories that matter to you
Learn more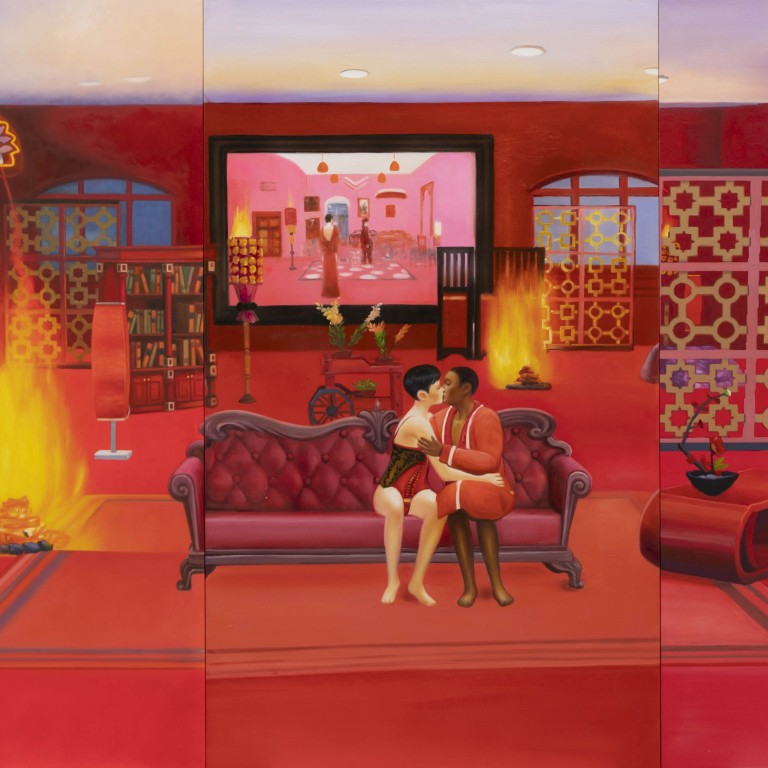 Tarot, astrology, feng shui – why is Hong Kong's art world going dotty over divination?
Mak Ying-tung 2 and Wu Jiaru are among a number of art professionals turning to New Age elements as the role of such concepts moves beyond superstitious hobbies
The pandemic, Hong Kong's political upheaval and a greater emphasis on self-care and self-understanding are among the reasons given for the change in focus
"What's your star sign?"
That was the first question the artist
Mak Ying-tung 2
asked me when we were introduced in the spring of 2020. After excitedly confirming our initial compatibility – my star sign corresponds with her rising sign (the sign that was rising on the eastern horizon the moment a person was born) – she then asked what my own rising, Mercury, Venus and Mars signs were (where each of these planets were the moment I was born).
Fortunately I was able to give her what was essentially a summary of my birth chart because I had been bitten by the astrology bug that claimed many victims during the coronavirus pandemic.
Mak is just one of many Hong Kong artists who in recent years have been incorporating elements of mystical divination into their practices. They attribute this to a focus on self-care during a period of great uncertainty and to the slower pace of life when the city underwent partial lockdown.
Mak's own astrological inclination stems from a break-up, and was fortified after a feng shui master advised her in 2018 that adding a "2" to her name would bring fame and fortune.
And so it comes as little surprise that she has added a feng shui twist to her ongoing "Home Sweet Home" series, recently unveiled at de Sarthe gallery in Wong Chuk Hang.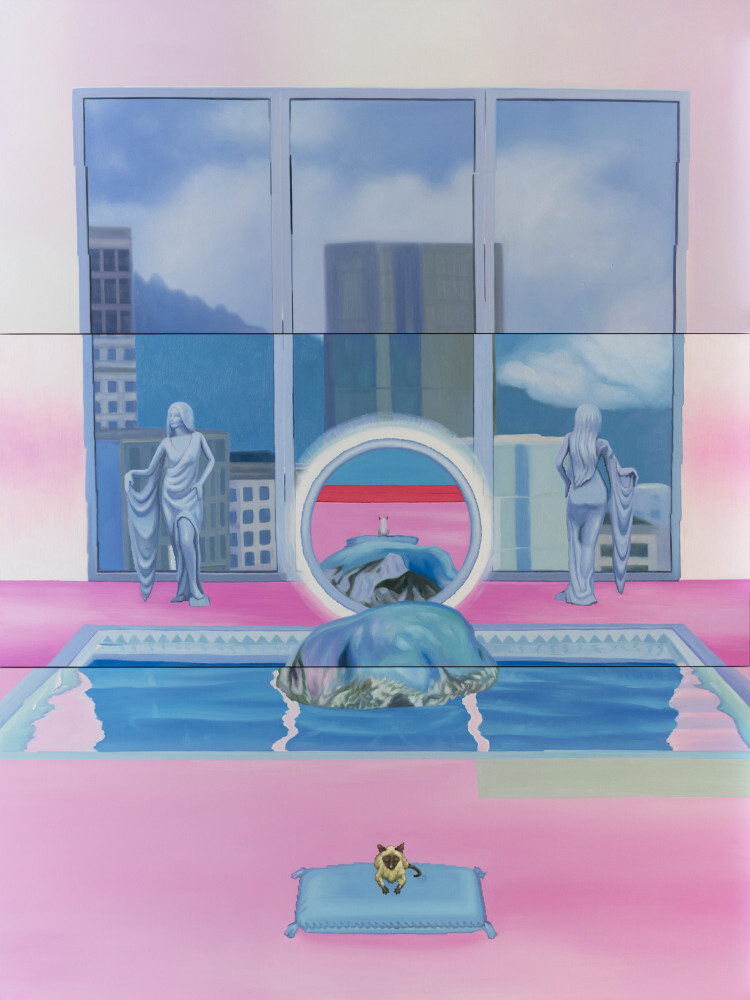 The works include triptychs of slightly absurd domestic scenes that Mak created using
The Sims
, a popular life simulation game. Following feng shui advice again, each scene contains auspicious configurations of the five elements and the "four pillars of destiny" Chinese astrological concept.
For the installation
Clever Calculation II
(2021), Mak asked fortune-tellers advertising on Taobao, the popular Chinese online shopping platform operated by Alibaba (which owns the
South China Morning Post
), to give readings for her. She then asked an actress who looks a lot like celebrity feng shui master
Mak Ling-ling
to recite them on camera.
The resulting video is shown on a screen laid on a bed in the gallery, with masses of electrical wires connecting it to a wardrobe and drawers underneath the bed, a metaphor for how intimate these readings can be.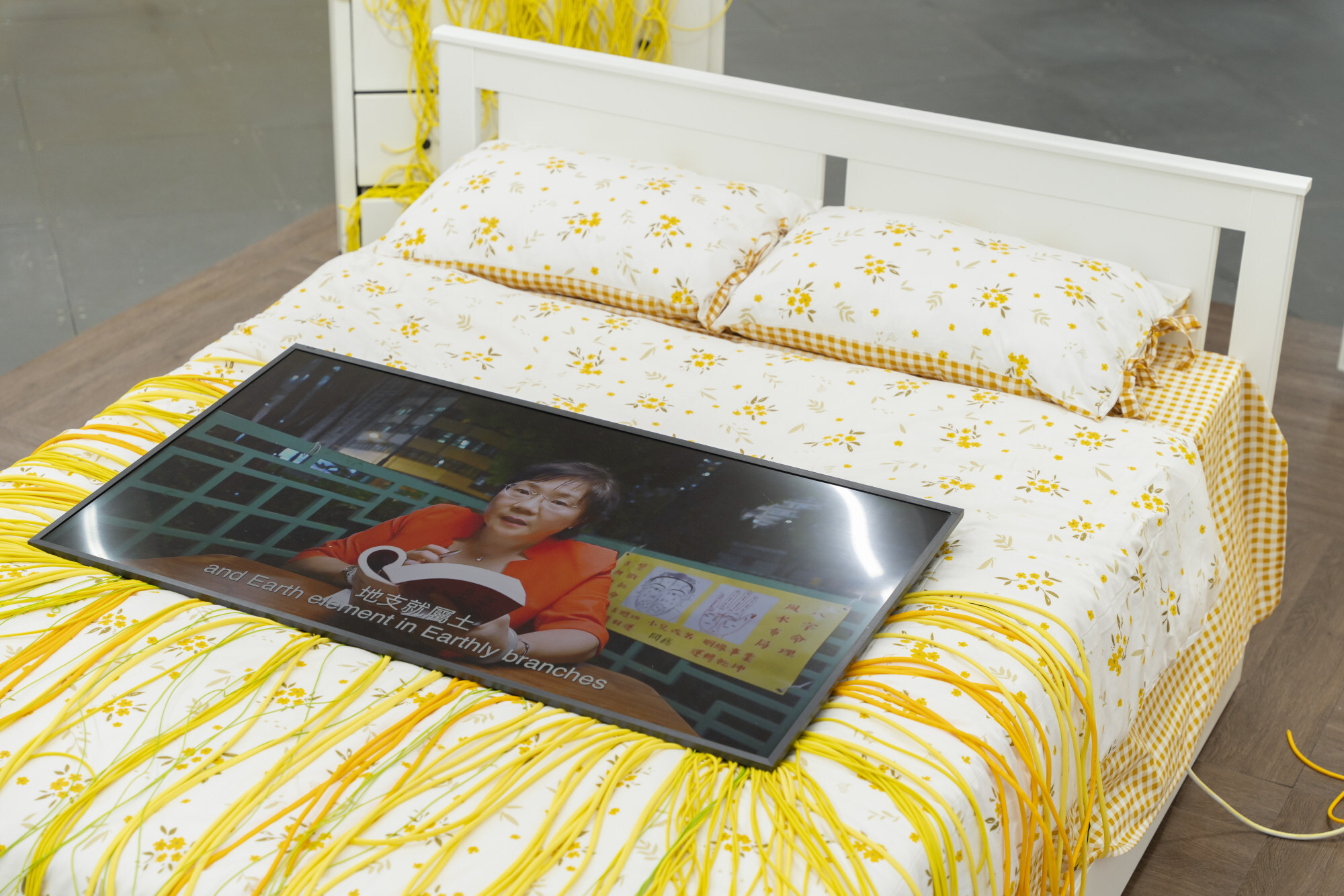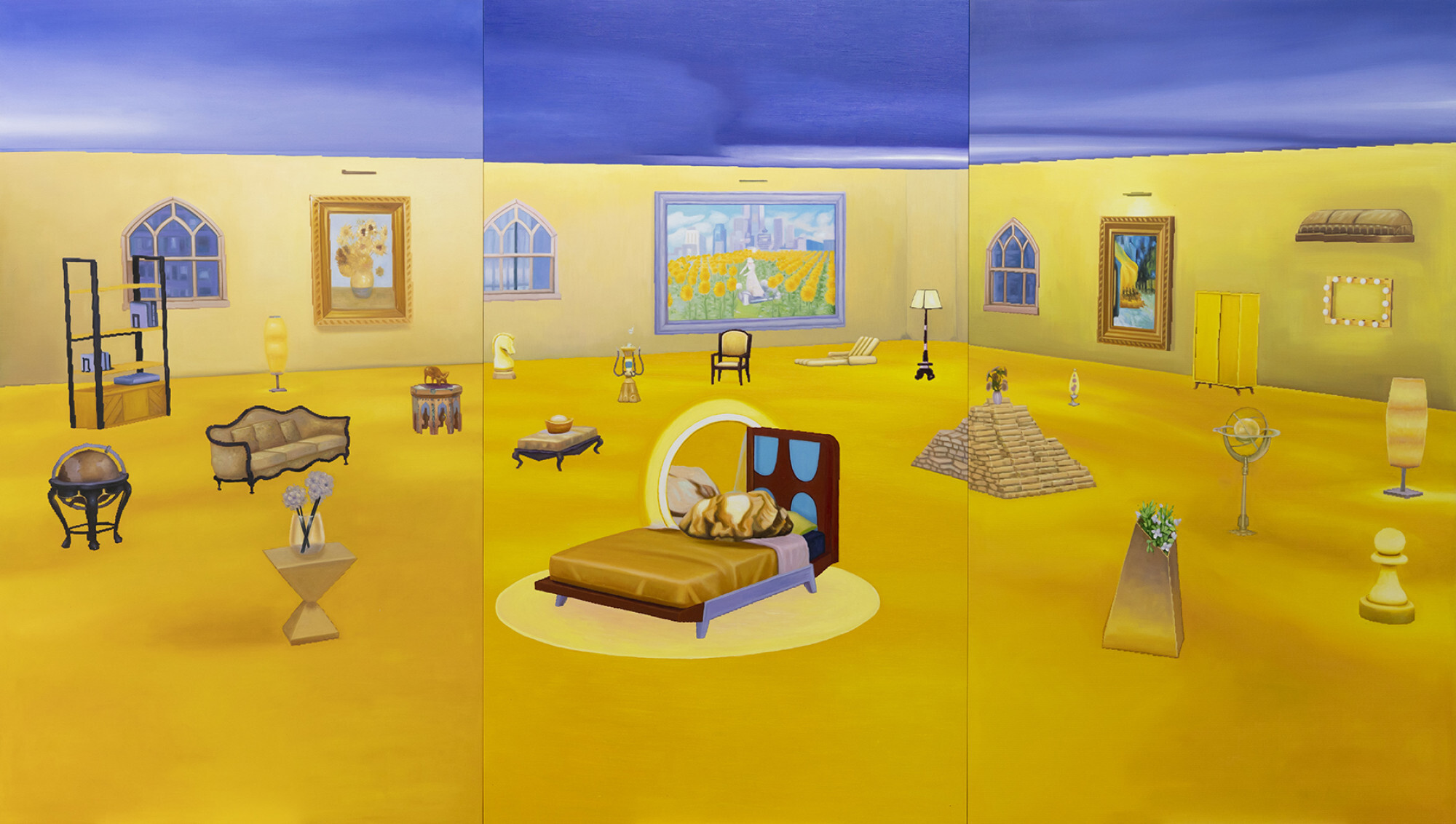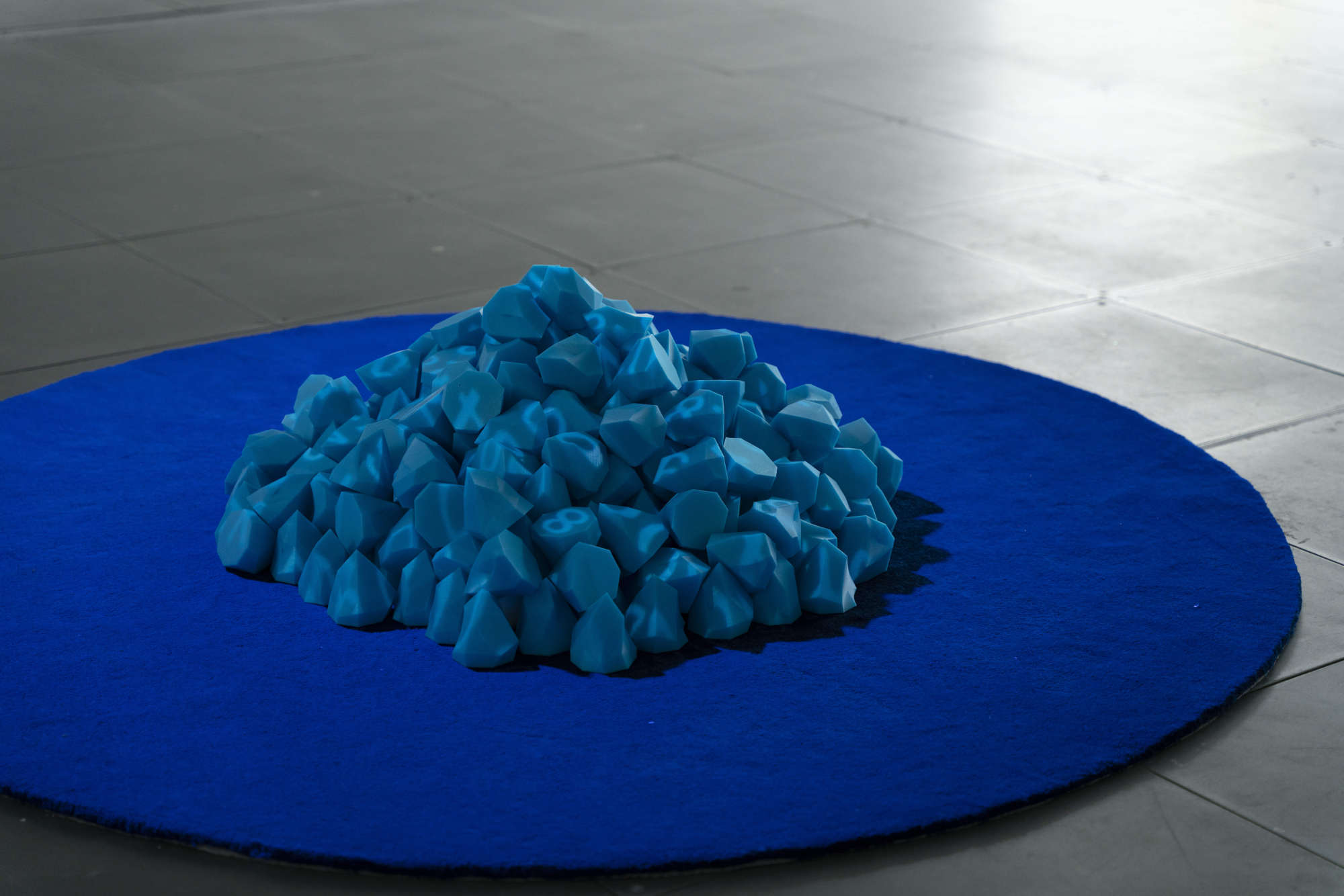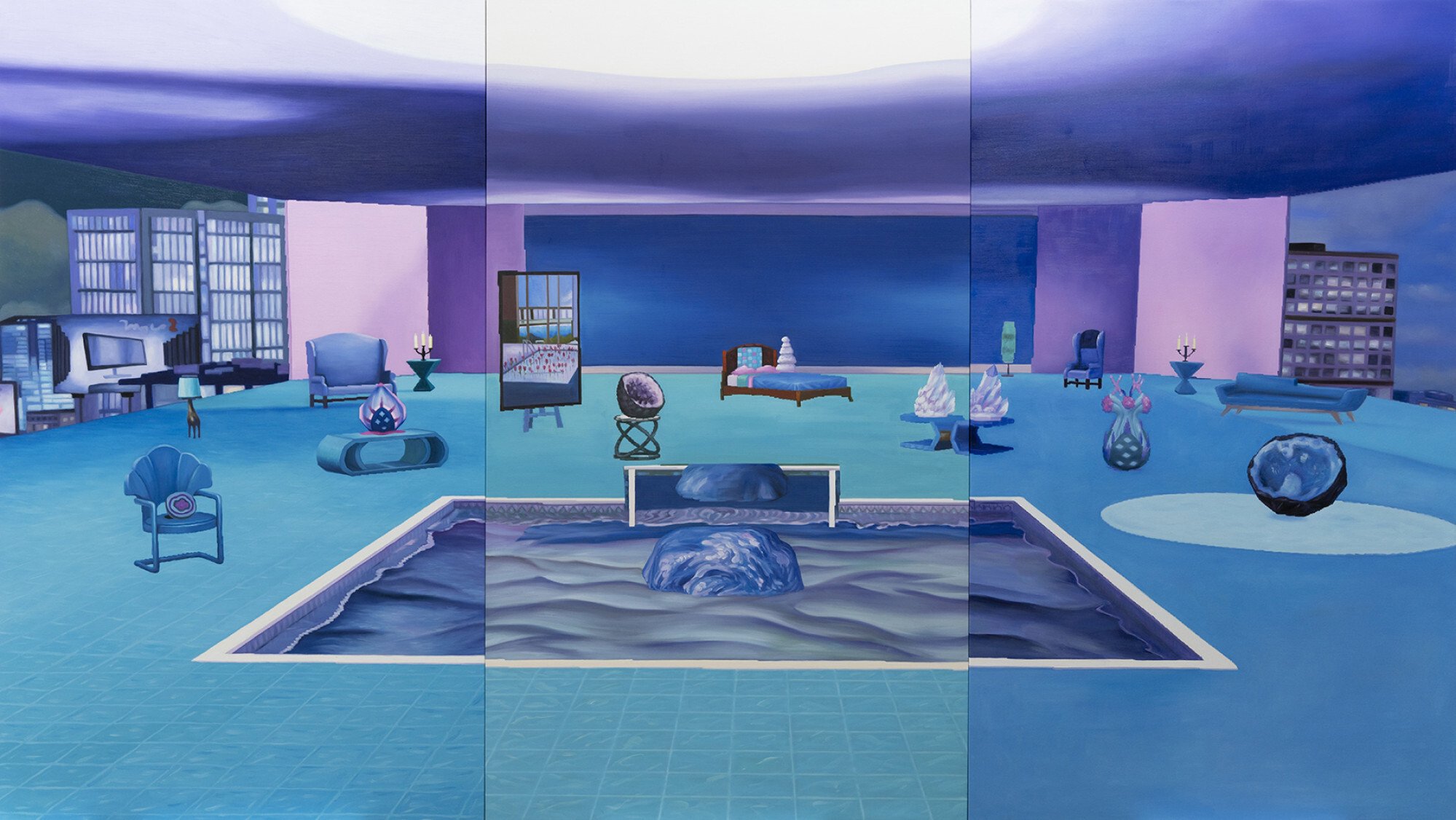 Zoie Yung, a freelance curator and bazi practitioner (someone who tells fortunes by interpreting the four pillars of destiny), used to work at Vitamin Creative Space in Beijing. Before the launch of the space in 2013, she did a reading to determine the best time for its opening. She now offers her service to artists and others in the creative industries because she feels traditional Chinese astrology isn't always read in a manner relevant to their professions.
Artist Ho Sin-tung turned to astrology when she fell in love with someone who was born on the same day and year as she was, so as to better understand both him and herself. Although astrology doesn't feature obviously in her work, celestial motifs often make their way into pieces, such as in Now Creating… (2019) and Our Earthly Earth (2019).
Similarly, artist Chan Ka-kiu says her interest in astrology was sparked by "romance – what else?" Her ex had introduced her to the notion of an astrological chart, showing her there was more to astrology than the generic sun sign forecast (the traditional zodiac signs). It wasn't until artist Sarah Lai read her birth chart and made astute observations about her relationships that Chan "got hooked", she says.
Romance is also the content of Wu Jiaru's latest series of paintings entitled Grandma's Twelve Lovers (2021), which is inspired by her daily tarot readings that were encouraged by her friend and fellow artist Amy Tong.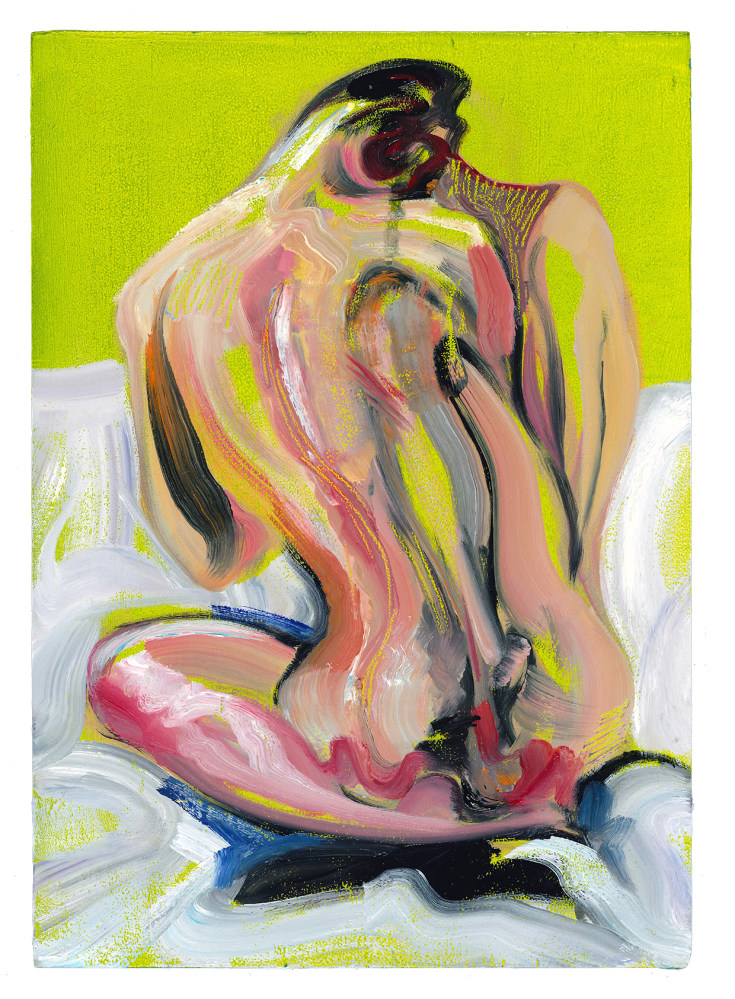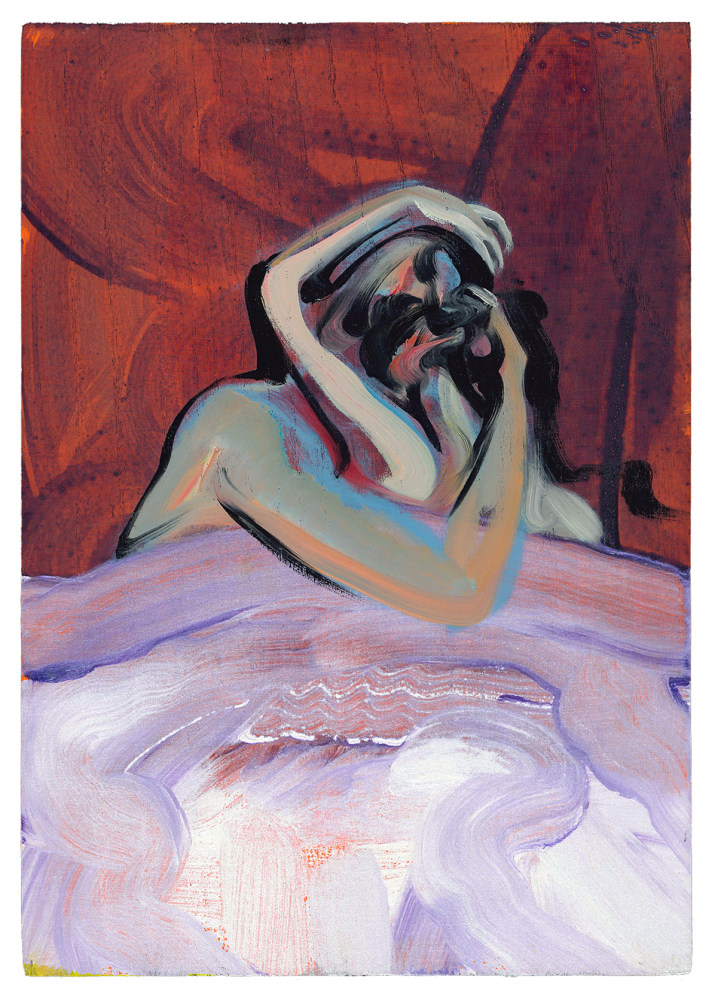 Astrology, bazi, feng shui and other forms of divination have long been part of the culture in Hong Kong and many other parts of Asia. Falling under the umbrella term "New Age spirituality", they have flourished in the West too. Social media and AI-powered apps such as Co-Star and The Pattern have helped make them more popular and astrology more accessible.
Interestingly, Co-Star, which says it has more than 20 million downloads, is branded as a "legitimate tool for self-care", reflecting the changing role of astrology from a superstitious pastime into a constructive tool to better understand one's self and others.
Deborah Ehrlich, former regional manager for Asia of the UBS Art Collection and former VIP relations manager for Asia at Art Basel, is now a professional astrologer. She thinks that people around the world want to be closer to nature, and so the interest in astrology mimics what is happening in other industries like wellness, and the movement towards a more sustainable lifestyle.
Artist Nicole Wong, who has been interested in divination since childhood, opened an online crystal shop in the middle of 2020. What initially started as a personal Instagram page to share her knowledge and interest in crystals and stones quickly became a thriving business.
An avid tarot reader, she has since seen a rapid increase in both crystal sales and the number of people who approach her for tarot readings. "It's like a New Age version of prayer and a form of self-care" she says.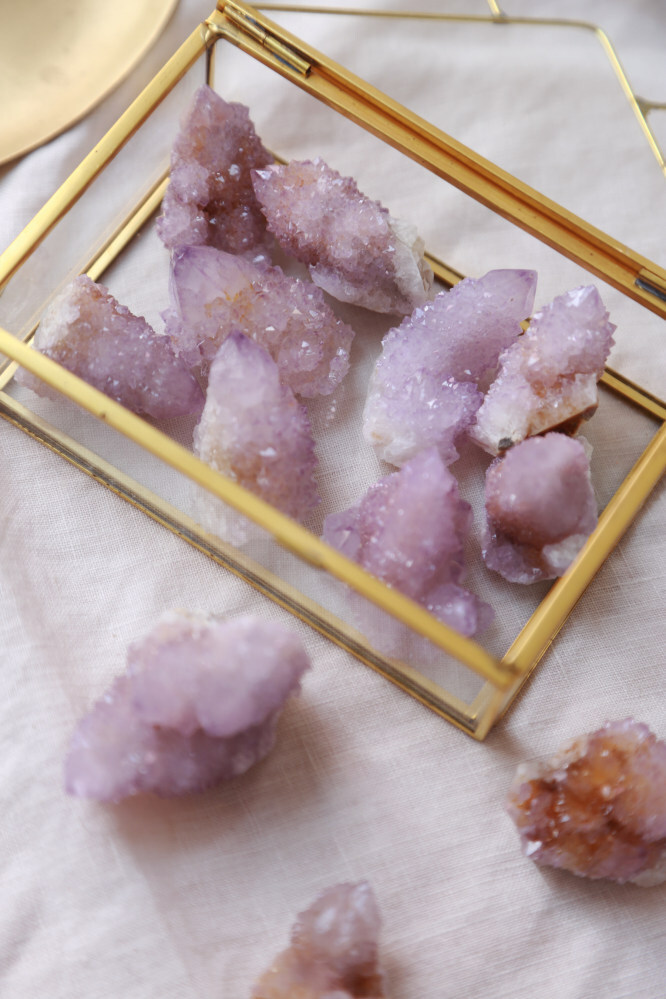 This echoes the sentiments of all the artists mentioned above. Chan finds that astrology makes her "feel more grounded and leads to better self-understanding, which is soothing". Ho is more interested "in knowing our default settings. It is an attempt to ease the anxiety of the unpredictable."
Life is full of anxiety and change for many people in Hong Kong amid both the pandemic and political upheaval. Vivienne Chow, an art writer and astrology practitioner who recently moved to London, says there has been a marked increase in the number of people who are interested in having birth-chart and tarot readings over the past two years.
There may be a reason why artists are particularly drawn to divination. Like art, which can simultaneously be explicit and ambiguous, astrology provides another lens through which to view and understand our current circumstances outside conventional narratives.
"Theories of astrology help me understand life and how connected we are with nature," Chow says. "Everything runs its course. It makes you understand the past, and by understanding the past you have a better grasp of the future."