Art
Get more with myNEWS
A personalised news feed of stories that matter to you
Learn more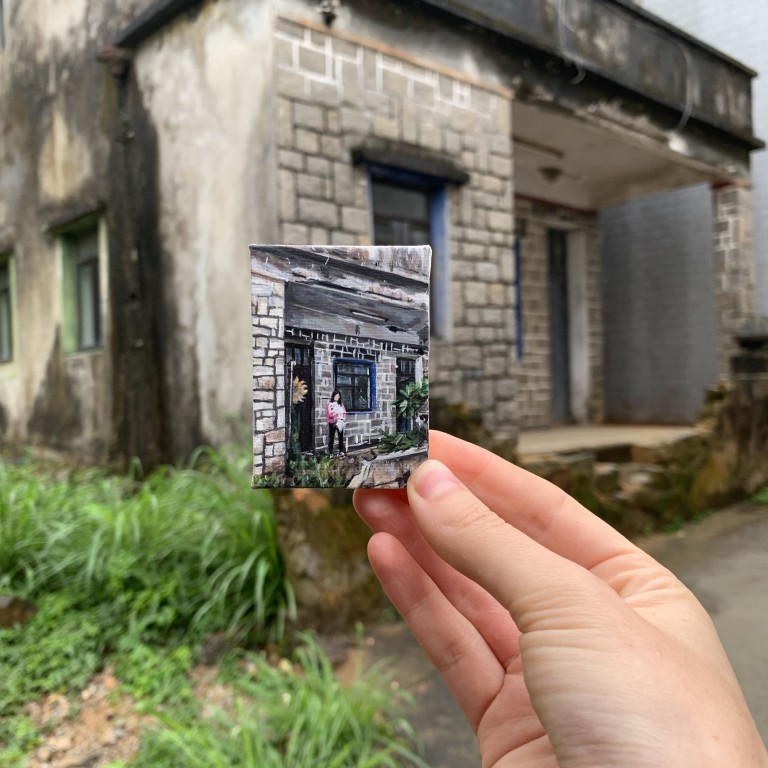 Hong Kong celebrated from its skyscrapers to nature in British painter's mostly miniature paintings
Phoebe Richardson's pocket-sized paintings reflect her love for Hong Kong, something she felt immediately after moving to the city six years ago
Now on show at CEZ in Sheung Wan, the paintings also give a taste of the diversity of Hong Kong's neighbourhoods
For British painter Phoebe Richardson, moving to Hong Kong wasn't just a change of scenery – it was a decision that altered the entire course of her life.
"Hong Kong saved me," she says.
The artist was dissatisfied and unhappy with her life in London, and after receiving a serendipitous LinkedIn message from Lane Crawford with a job opportunity, she immediately packed her bags and moved to the other side of the world.
Upon arriving in Hong Kong, she realised she had found her forever home. "I was like, 'Wow, oh my God, there's so much colour. I've never seen so much colour and height, and old and new together,'" she recalls. "I said to my friends, 'Oh, I'm home. I don't think I'm ever going to [go] back.'"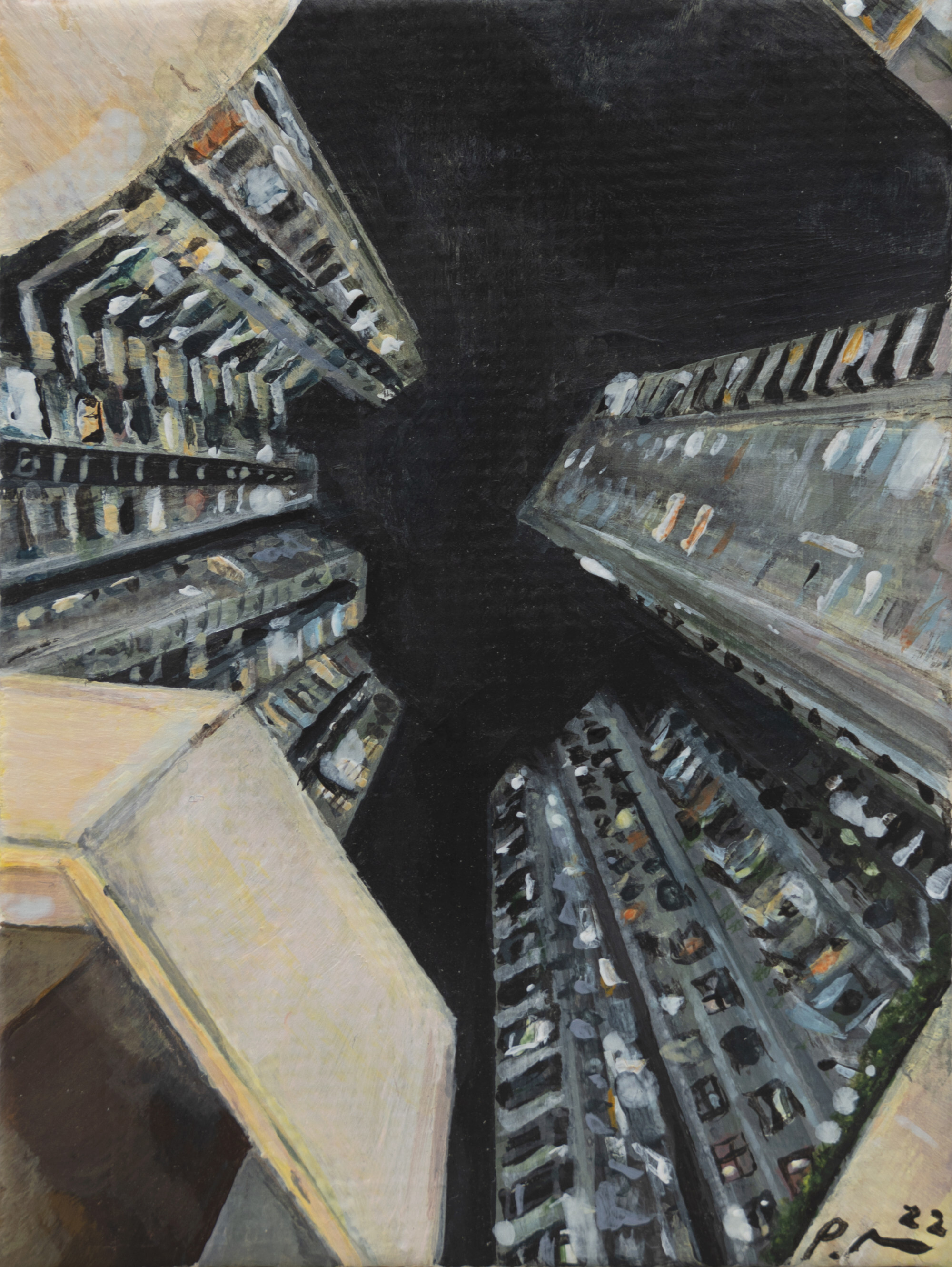 Now a full-time artist, Richardson pays tribute to her love for Hong Kong in her new exhibition, "The Gold of Trees", while taking into consideration the uncertainties of Hong Kong's future.
The exhibition consists of a series of miniature paintings created between 2020 and 2022. Each piece highlights a different Hong Kong scene, with the whole collection showcasing the diversity of the city's landscapes.
The title of the exhibition was inspired by the now-endangered incense trees from which Hong Kong likely derives its Chinese name ("Fragrant Harbour"). These incense trees may "bleed" black resin whenever they are slashed, usually by poachers.
All of Richardson's paintings challenge our pre-existing perceptions. Abba (2022), a painting measuring just 5cm by 7cm based on a low-angle view from Aberdeen's Abba Arcade, depicts high tower blocks shrunk to fit a pocket-sized canvas. By experimenting with size, scale and angles, Richardson reflects on the varying viewpoints and perspectives that people can have.
The small size of her paintings also offer a practical component – they don't take up much space and are easy to transport. And with many people in Hong Kong currently debating whether to stay or leave the city, the miniature paintings can act as small, precious memories that people can hold on to as a keepsake, Richardson says, harking back to olden days when people would wear a picture of their loved one in a locket or keep an image in their wallet.
Each painting comes in a frame made of recycled bamboo, mirroring the prevalence of bamboo scaffolding in Hong Kong. Richardson worked with designer Terry Law to create the frames, using heat and moisture to shape the material before joining it with metal fasteners.
"I wanted the bamboo frames to kind of feel like a wooden protection around the painting," she says. "But also the way that the frames are there, they look protected, but they're still quite vulnerable, which I feel like is a metaphor for the [incense] trees and a lot of things here."
One larger painting in the exhibition stands out. The View from the Upper House (2020-2022) was "a labour of love", Richardson says, explaining it was painted over two years and took over 100 hours to complete.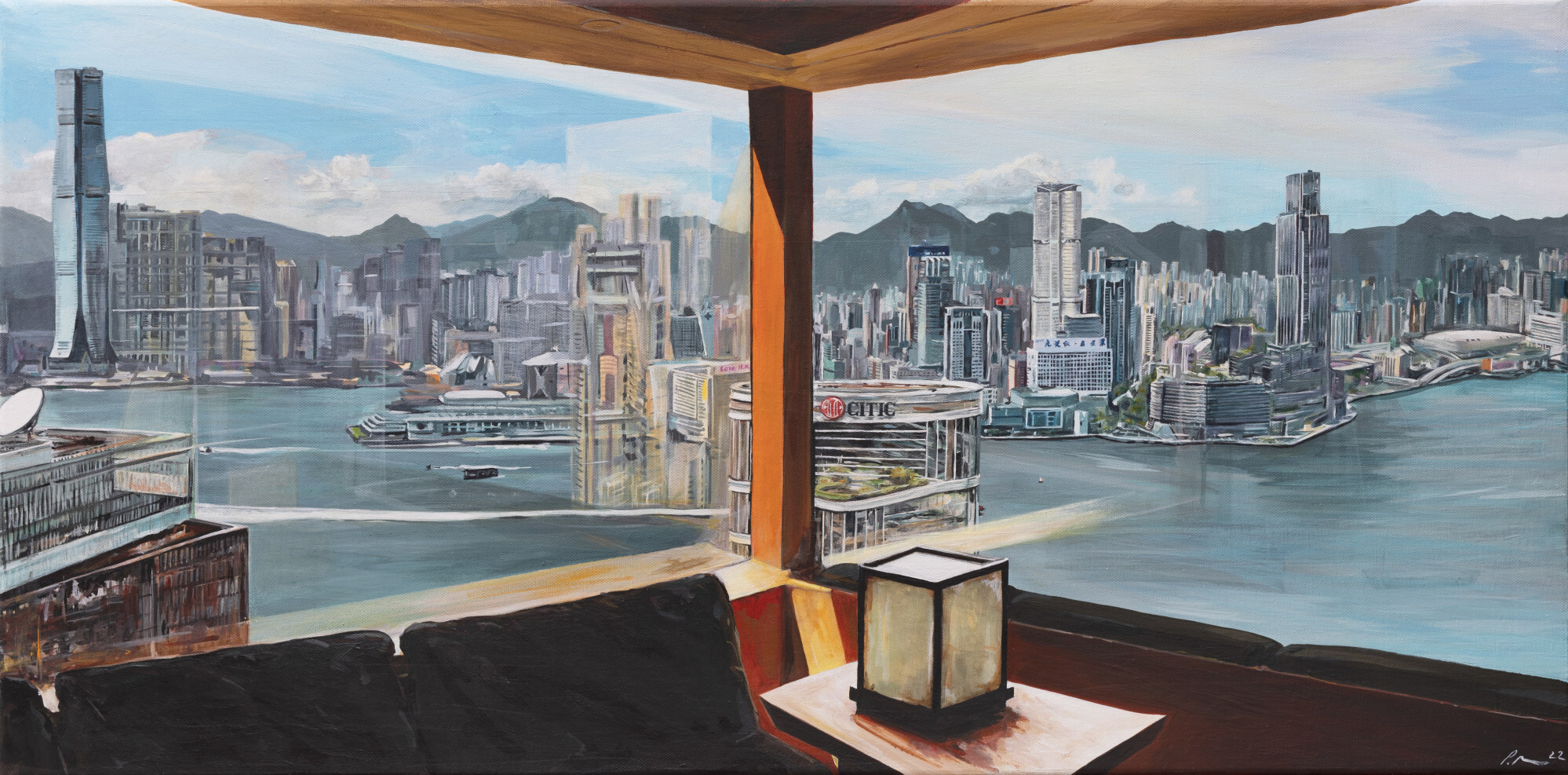 The attention to detail that Richardson applies to her paintings is clearly evident throughout the exhibition. "Every time I paint these buildings, even though they're actually sometimes only as big as two millimetres, I still imagine all the people that are inside that building – a minuscule dot of a paintbrush is like a life," she says.
The collection is a celebration of Hong Kong's beauty, with its city skyscrapers and abundant nature, as well as its dynamic energy and people. It also gives a taste of the diversity of Hong Kong's neighbourhoods – her paintings depict views from a street market to an upscale hotel to her village on Lamma Island.
"You're always seeing so much amazing stuff in Hong Kong. I've been here six years, but the novelty hasn't worn off. It feels like I've just arrived whilst also feeling like it's been my home forever," she says.
"It's just such a magical place."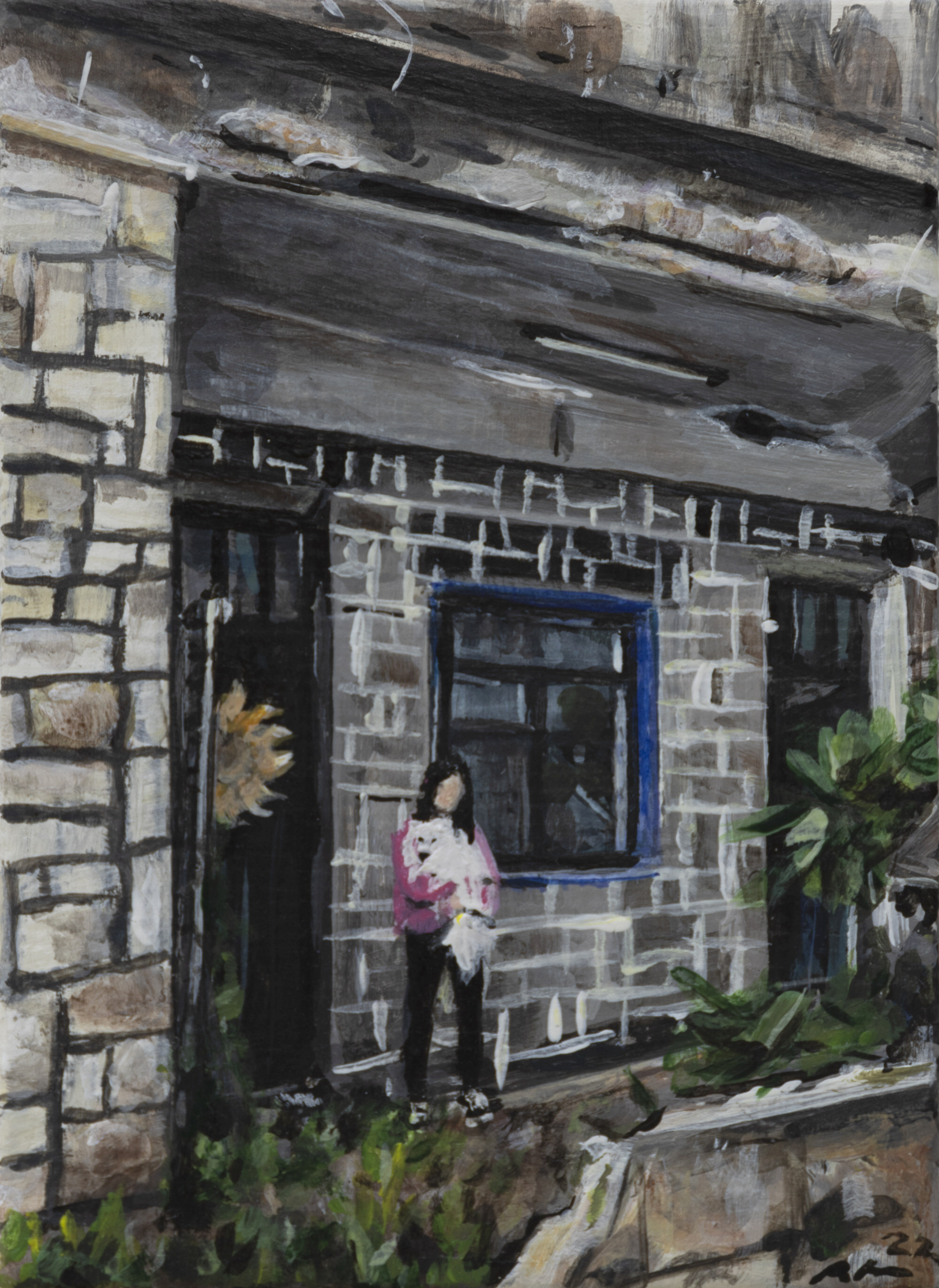 "The Gold of Trees", by Phoebe Richardson, is showing at CEZ, 40 Sai Street, Sheung Wan, open Tue, Thu, Sat and Sun from 12pm-6pm. Until May 7.