5050
Get more with myNEWS
A personalised news feed of stories that matter to you
Learn more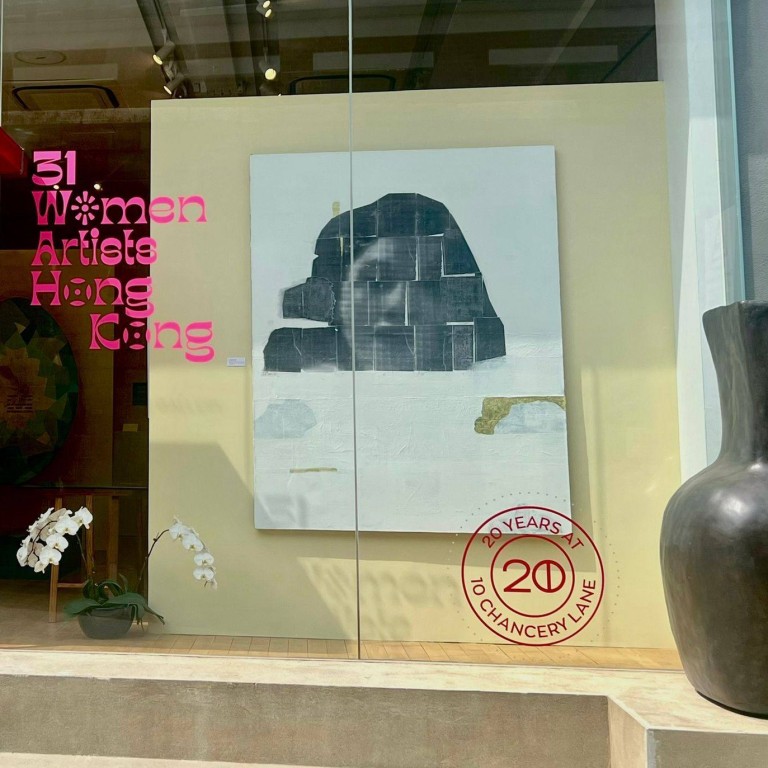 31 women contemporary artists working in Hong Kong celebrated in exhibition inspired by a landmark 1943 show
The exhibition at 10 Chancery Lane includes works from the late Irene Chou, Lulu Ngie, So Wing-po, Movana Chen and other artists, using a variety of media
Titled '31 Women', it was inspired by Peggy Guggenheim's New York show of the same name in 1943, and similarly celebrates a diverse group of women artists
In 1943, the late American socialite and gallery owner Peggy Guggenheim defied cultural norms and art critics by putting together an exhibition called "31 Women" in New York.
The exhibition showcased art from women of 16 nationalities, including that of Frida Kahlo, at a time when surrealist male painters were feted and women artists not so much.
Hong Kong gallery 10 Chancery Lane has adopted the "31 Women" concept almost 80 years on to show the work of 31 women contemporary artists working in the city.
Curator Caroline Ha Thuc and gallery owner Katie De Tilly were keen to follow Guggenheim's lead after reading her autobiography, Confessions of an Art Addict, during the first year of Covid-19.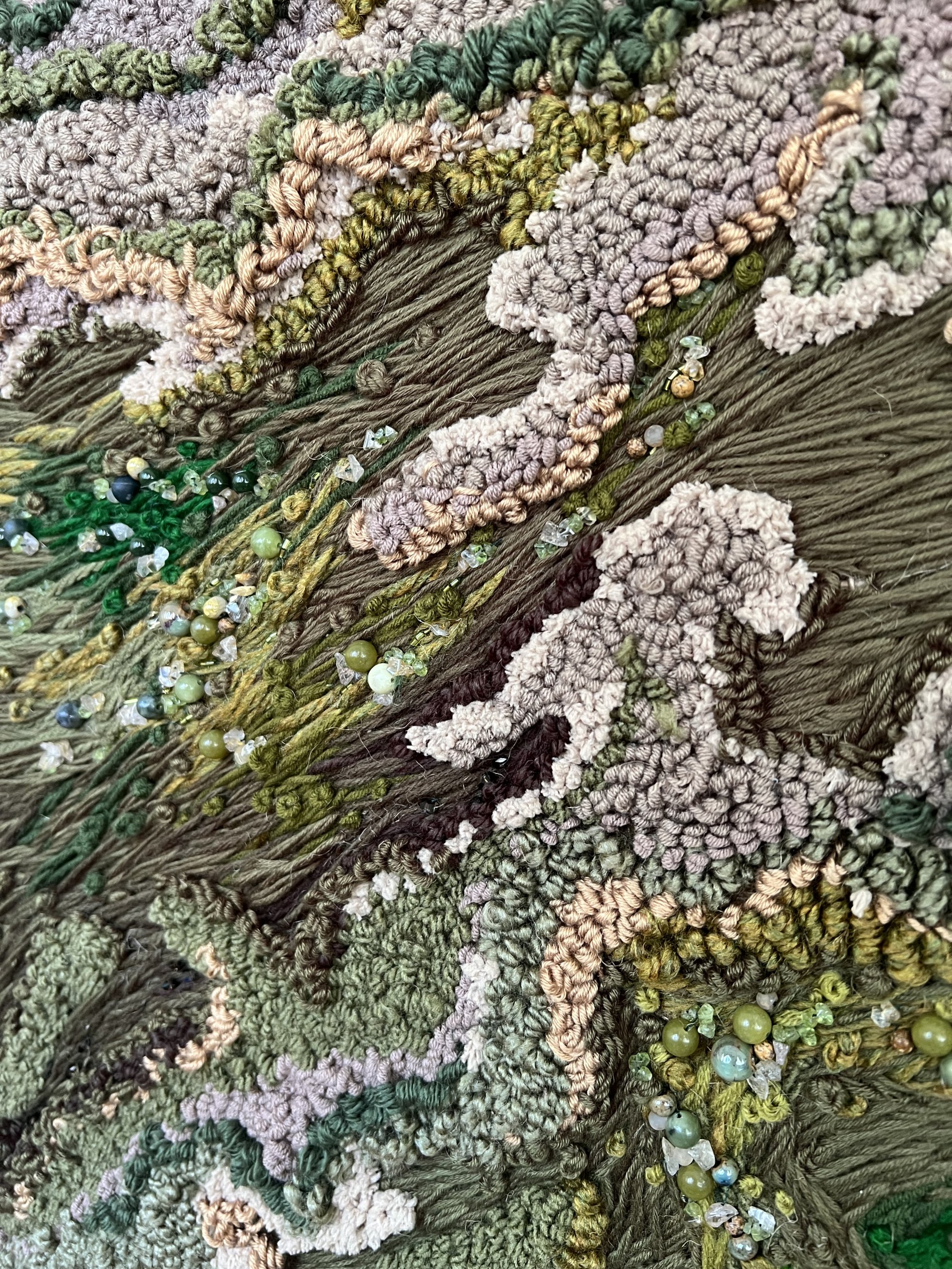 The selection of the 31 artists is not meant to be definitive, De Tilly says. Rather, it is a diverse group representing different age groups, cultural backgrounds and media.
Ha Thuc has the late, great
Irene Chou
as the exhibition's "master of ceremonies". The exponent of the New Ink Painting movement is represented by her 1980s ink on paper work called
Infinity Landscape Flame 1
, a painting that fascinates established British abstract painter Jessica Zoob.
A long-time Hongkonger, Zoob loves to be inspired by Asian themes, although her flat here confines her to smaller canvases than the vast paintings of over 10 feet (three metres) she creates at her studio in the UK.
As we ricochet between global pandemic, environmental degradation, war in Ukraine and pressure from local politics, so too do the artists' themes, which resonate with the state of insecurity in the world, issues of identity, and of life in suspension.
Living in 2020 with Covid-19, before we knew more and had vaccinations, is the theme of an oil painting by Lulu Ngie called Looking for Protective Cover (2020), which shows the artist as a being within another, trying to hide away from the touches of others. It captures the fear of living amid the pandemic two years ago, when we knew a lot less about the virus and when no vaccination was available.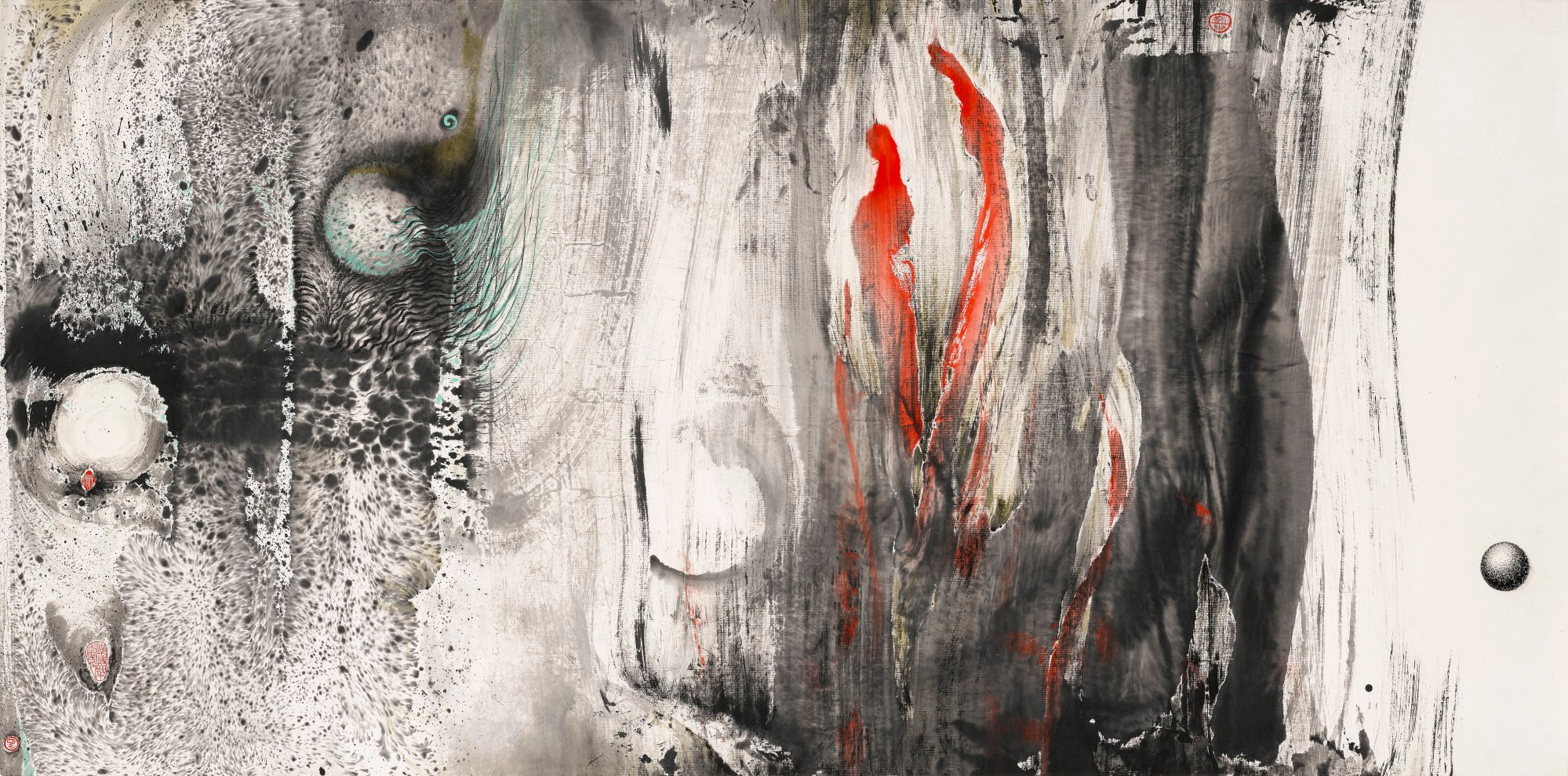 So Wing-po's Invisible Island (2021) is a series of transparent containers housing equally transparent specimens collected from Lamma Island when she was out hiking.
The plants, algae and fungi have been put through a chemical solution which strips them of colour, giving them a somewhat eerie appearance suspended between life and death.
Movana Chen was still in quarantine during the exhibition's launch but her Body Container – Travel Maps (2022) made by knitting shredded maps was there to represent her and her travels.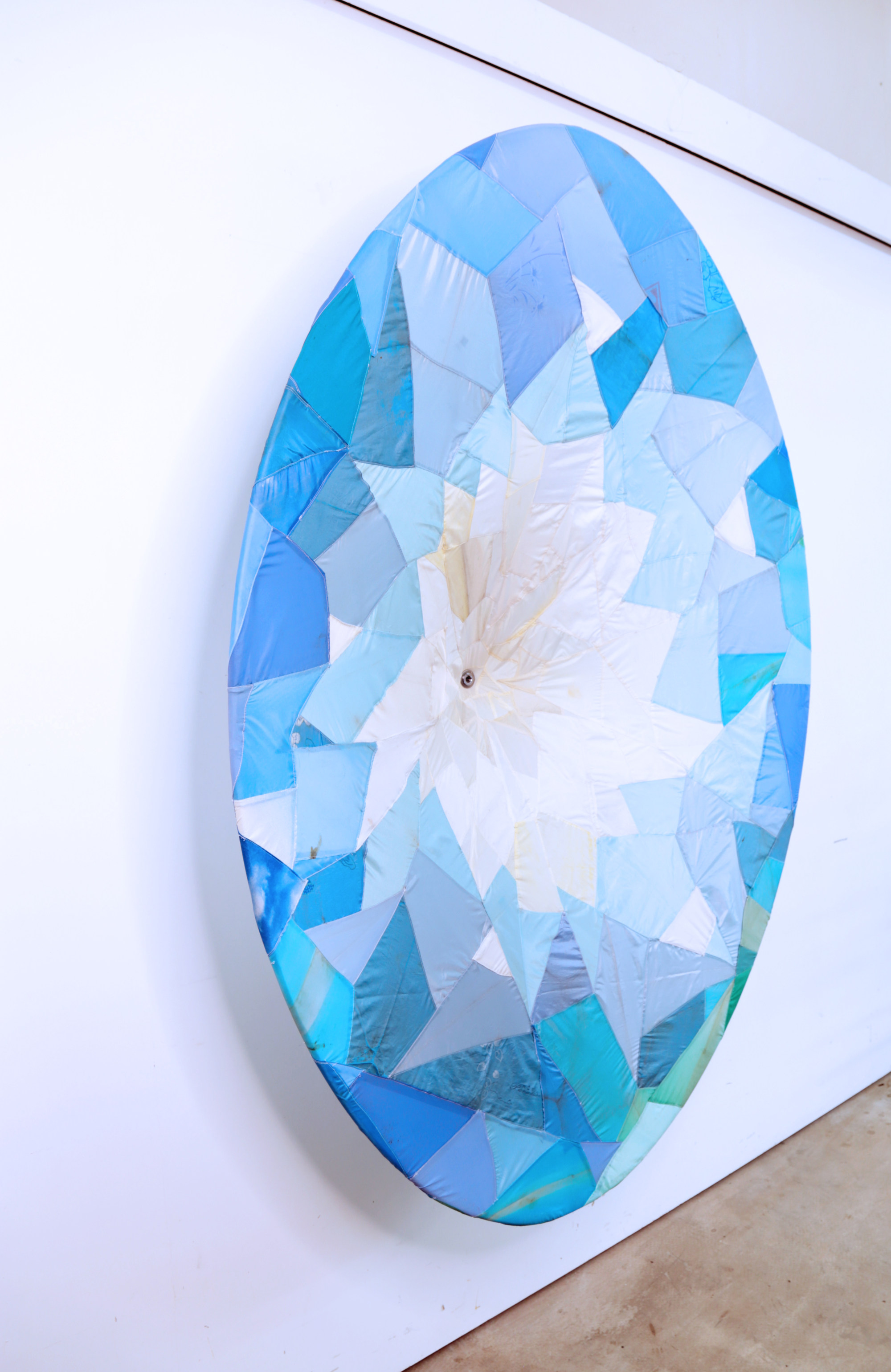 Jaffa Lam's Landscape Behind the Door (2022) is made with recycled umbrella fabric mounted on stainless steel with a tiny peephole at the centre. When you look inside the sheltered space there's a screen showing a blade of grass moving in the wind. Another artist working with textiles is Katrina Leigh Mendoza Raimann, who came to live in Hong Kong from Manila at the age of five. Her series called Emanate (2022) looks like satellite images and is made by the tufting techniques used in carpet making.
Raimann's grandmother in Manila was a dressmaker and she grew up around textiles. "I'm also very interested in how time becomes memories and grasping these memories that I have. And I don't want to lose. It's kind of what this piece is about," she says.
There are many other pieces, such as an oil painting by Wu Jiaru that takes inspiration from tarot cards which she reads for her friends, and a sketch by Doreen Chan, currently in Chicago, in response to author De Tilly buying her dinner at a chosen restaurant. Chan invites others to "collect" her work through such an arrangement: they pick a restaurant in the city where the artist is, pay for a meal, and she will send back a thank-you card, a sketch, a photograph and the receipts of the meal.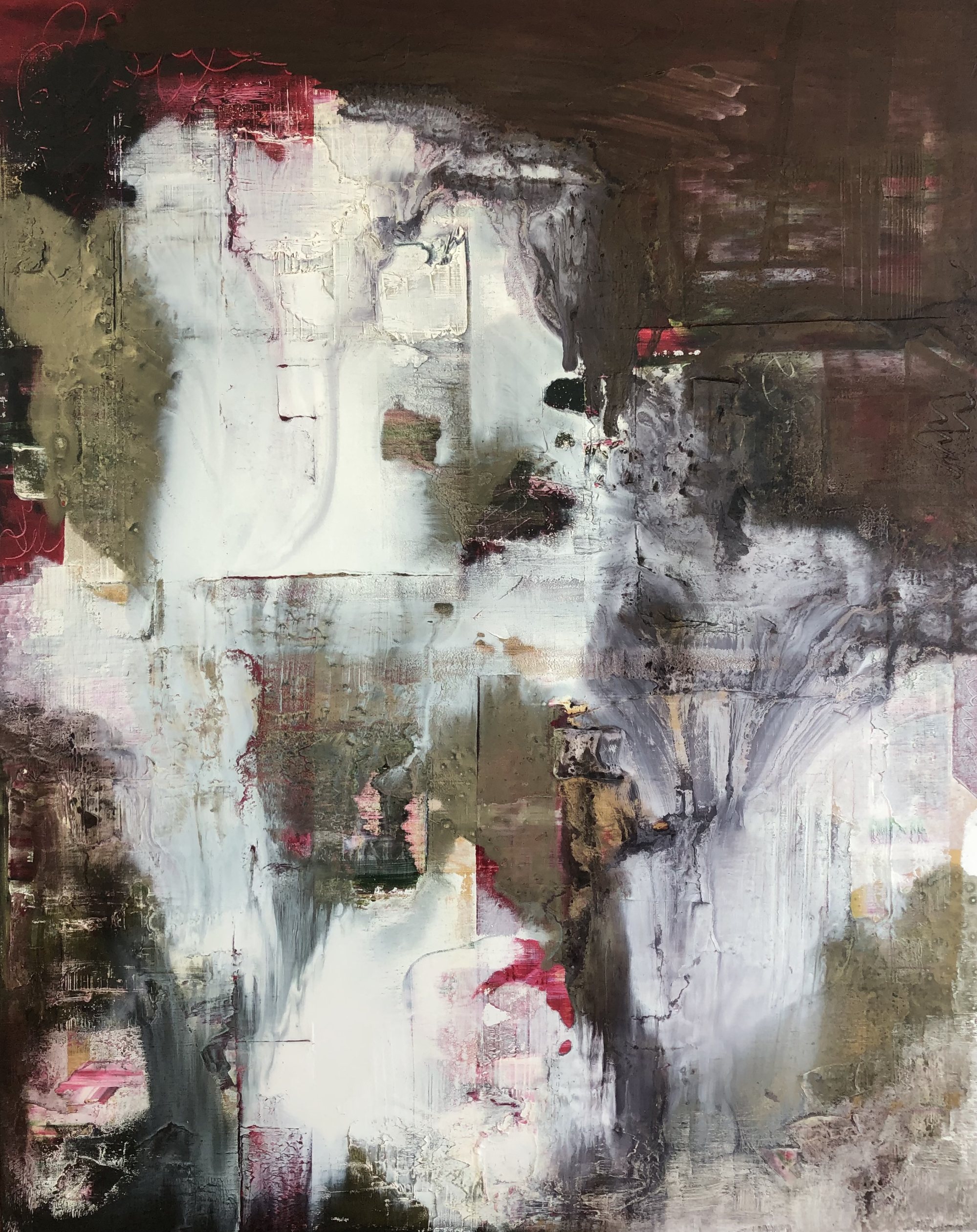 As we are shocked by world events and changes happening around us, Zoob's multilayered abstract oil on canvas called The Dragon and His Daughter I & II (2022) may provide a moment of reassurance.
It's about us being in control, Zoob says, and "not always being triggered. We have to start making different choices, better choices."
"31 Women Artists Hong Kong", 10 Chancery Lane Gallery, 10 Chancery Lane, SoHo, Central, Mon-Fri 9am-6pm, Sat 12pm-5pm. Until July 31