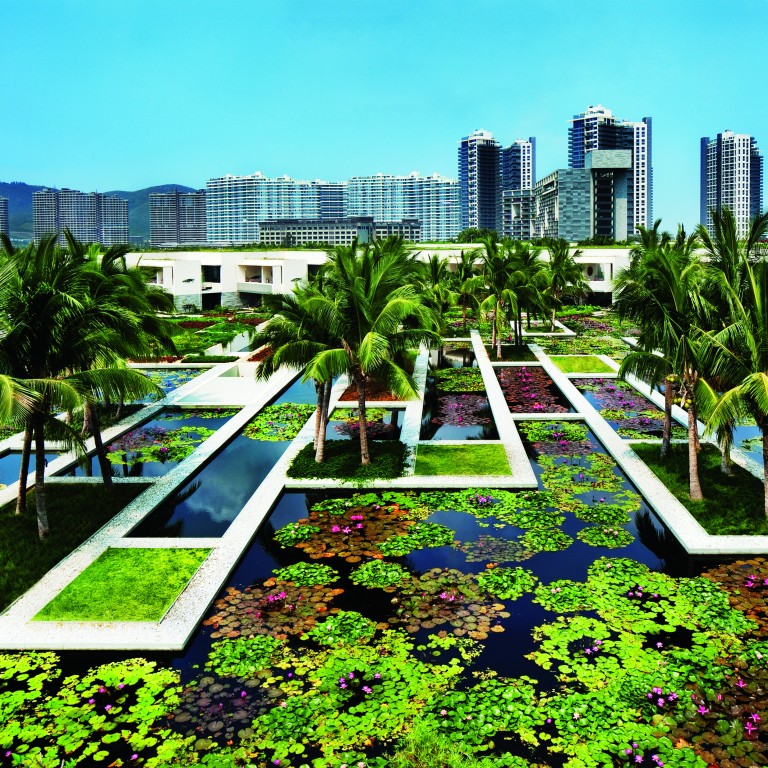 How global warming sparked pair's sustainable architecture with its focus on natural ventilation and high-rise living connected to nature
Why did the architects at WOHA focus on sustainability from the outset of their careers? Global warming and the looming ecological crisis they felt were ignored
In the process they've redefined urban architecture and high-rise living by connecting buildings to the outdoors through green features and natural ventilation
Many architects want to change the world. But are the folks at WOHA actually doing it?
A new book by Australian-British architectural writer, photographer and publisher Patrick Bingham-Hall makes the case that the Singapore-based firm is redefining city-building as we know it by pioneering a kind of architecture that combines high-rise, high-density living with a strong connection to the outdoors and a minimal – or even positive – impact on the environment.
It's a case that has been made before. WOHA: New Forms of Sustainable Architecture is the sixth book published about the practice, which was founded by architects Wong Mun Summ and Richard Hassell in 1994.
"We've done an awful lot of books on WOHA, but they were for limited periods of time, or with one specific message. For architects of their stature there wasn't a go-to book that answered the questions a 20-year-old architectural student might have: What is WOHA? What have they done?" Bingham-Hall says.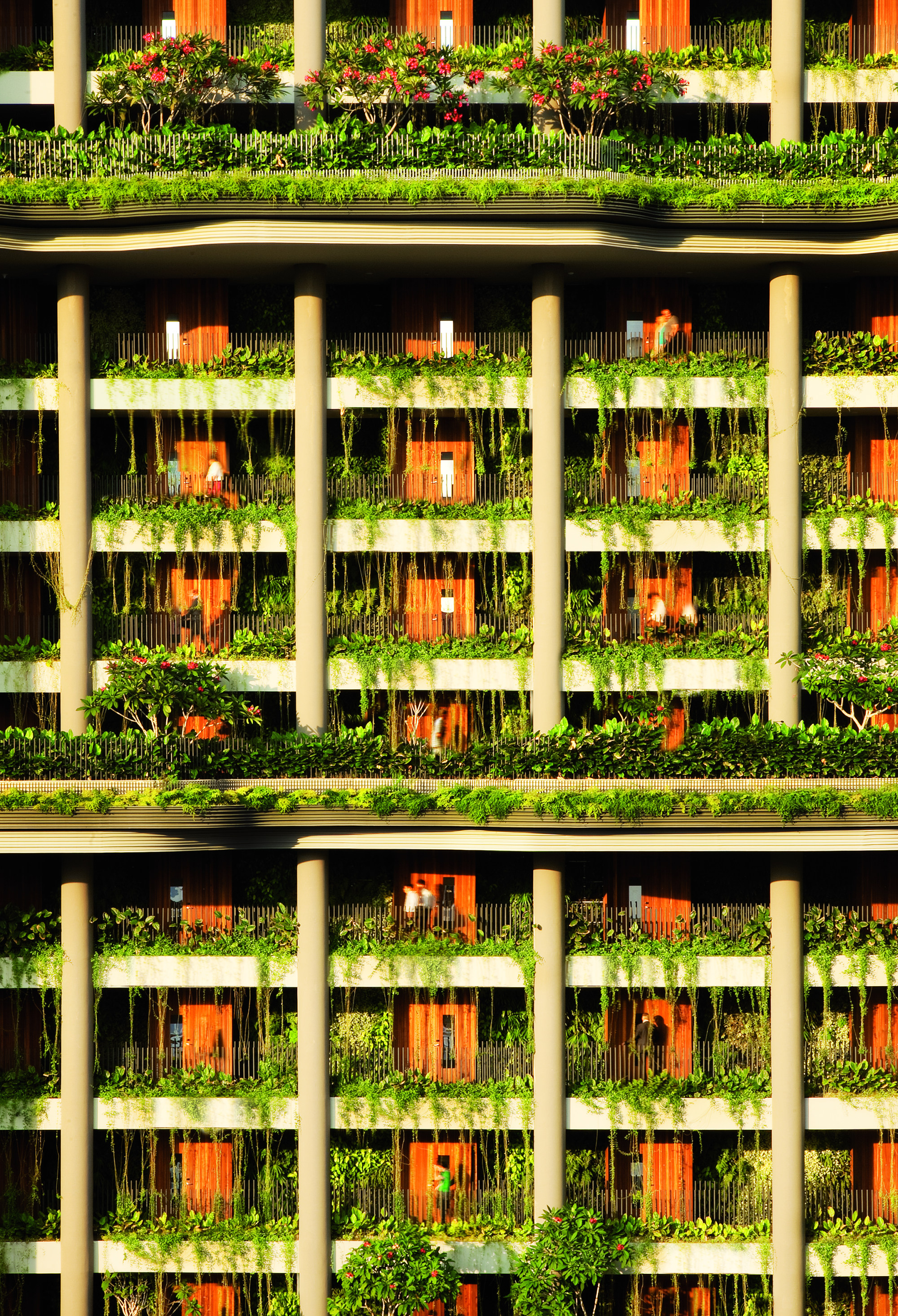 For Bingham-Hall, the answer is that WOHA is offering a new model for development in a world grappling with "global warming and urban dysfunction", as he writes in the book's introduction.
That includes some of the firm's most recognisable works, such as the 27-storey Oasia Downtown and the 16-storey Parkroyal Collection Pickering, two Singapore hotels punctuated by vast sky gardens that contain many times more greenery than could exist if the spaces had been left undeveloped.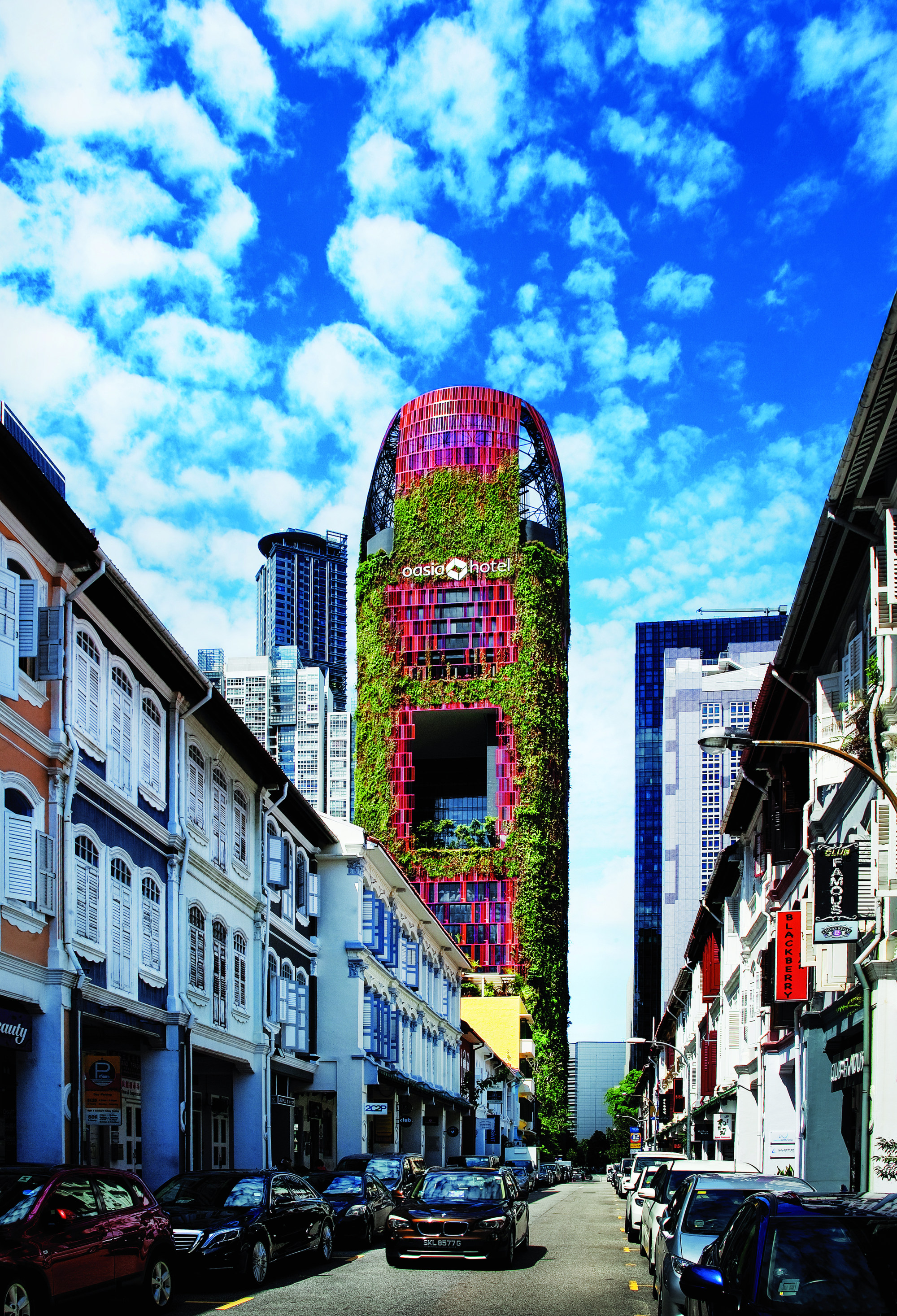 In the case of Oasia Downtown, it has 1,100 per cent more green space than if the site were a conventional park.
Both projects embody WOHA's goal of redefining the skyscraper for a tropical environment by emphasising natural ventilation and a connection with the outdoors – something far removed from the current global norm.
"Few architects have veered from the constructional superhighway of a stack of floor plates cantilevered from a central core and completely sealed by glass curtain walls," writes Bingham-Hall. He sums up WOHA's approach as: "Fresh rather than recycled, open rather than enclosed, natural rather than artificial."
In this latest book, he tries to illustrate just how Hassell and Wong reached that point – and what they plan to do next.
Starting with a series of single-family houses in Singapore, WOHA moved on to progressively larger projects, treating each one as a prototype for new ideas about urban connectivity and sustainability.
"It was pretty clear with their houses and then their first large projects that they weren't greenwashing," says Bingham-Hall. "They were actually setting up environments that were actual wild environments."
But how? And why? In a lively four-way Zoom call between the Post, Bingham-Hall, Hassell and Wong, the architects explain that their interest in sustainability came in response to the 1980s energy crisis, as well as a reaction to the era's postmodernism, which was more concerned with style than substance.
They also wanted to design buildings that were comfortable and enjoyable for the people using them.
"We both had science-y backgrounds and read popular science books," says Hassell. "The coming global warming crisis and ecological crisis was something we were very aware of, and we were very concerned that nobody seemed to be paying any attention."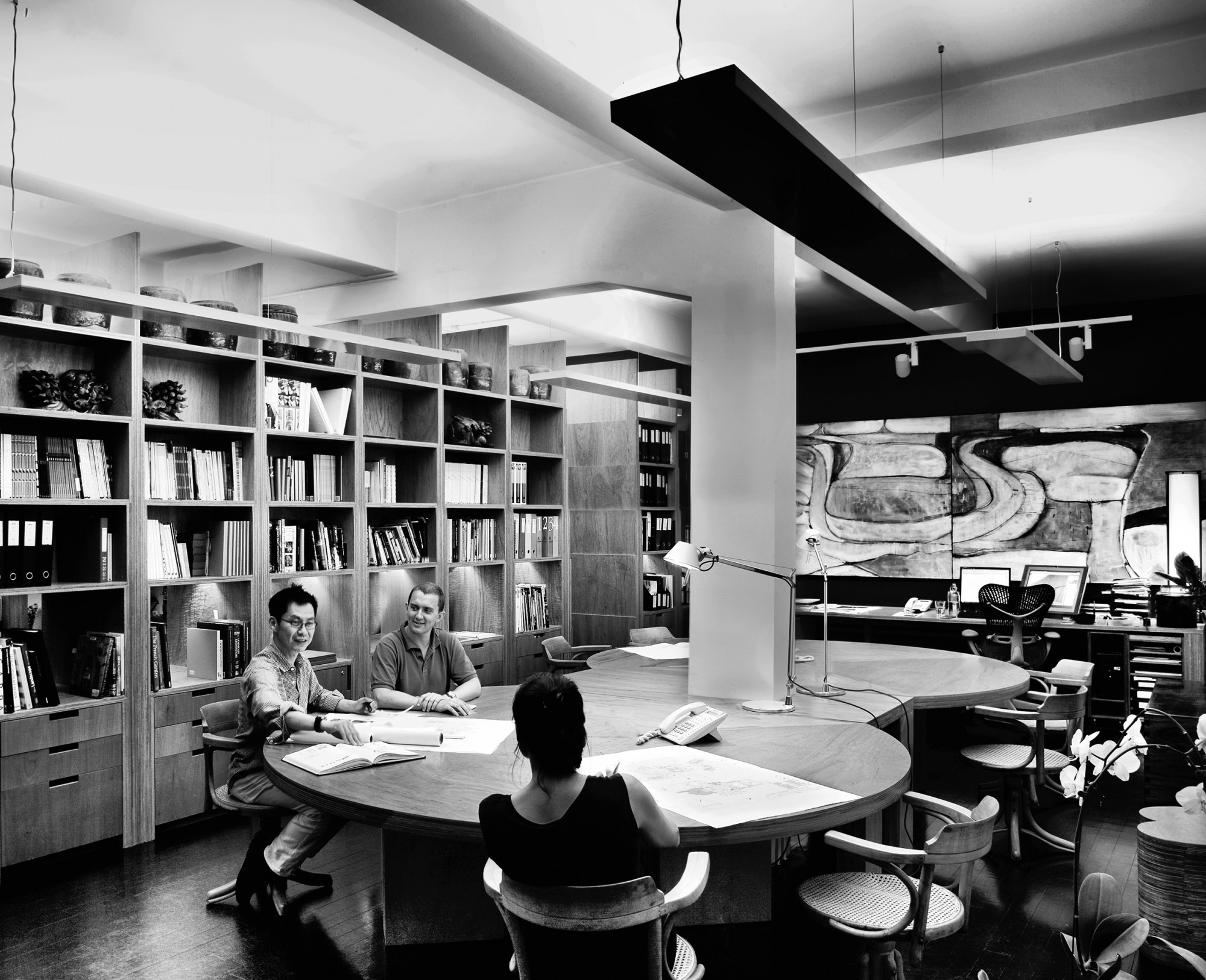 What sets WOHA apart from so many of its peers is their ability to translate that concern into a new typology. Multiple "ground levels" that give sky-dwellers access to lush outdoor spaces; housing estates arranged to encourage a sense of community; high-rise flats that minimise the need for air conditioning by having shallow floor plates that allow for cross-ventilation – these are some of the pillars of WOHA's work.
"Our green strategies are very integrated," says Wong. "You can't dress up the building and make it sustainable. It's part and parcel of the DNA of the design. And when we talk about indoor/outdoor spaces, it really is about well-being and enjoying the spaces."
Putting those principles into practice meant convincing clients for whom sustainability wasn't necessarily a top concern. They had to sneak it in by sweetening the medicine with sugar.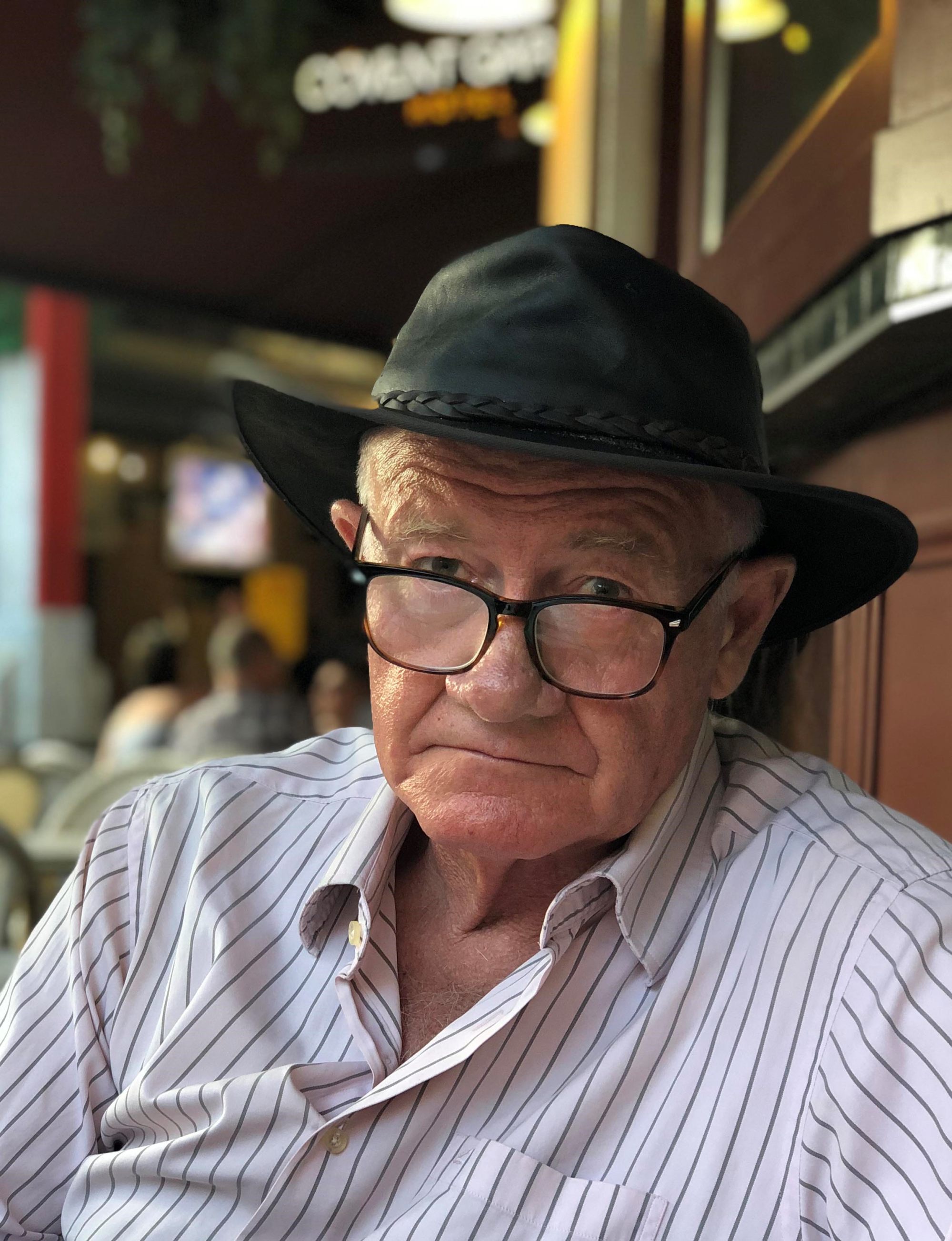 "We always did it by linking it to something people wanted, something desirable. In such a way, we weren't asking people to suffer for it," says Hassell. He gives the example of the sky gardens that are found in many of WOHA's projects. "In the end it has the effect of maybe only 50 per cent of the floor area being air-conditioned space, and 50 per cent open."
That leads to significant energy savings – and reduced carbon emissions – but "it was presented as a fantastic lifestyle advance", he says.
There's a certain graphic quality to WOHA's work that also helps win over clients and the public. Oasia is crimson red, in contrast to the businesslike grey tones that dominate the rest of Singapore's skyline; in one project in Hainan, southern China, the Sanya InterContinental Resort, completed in 2010, the architects were inspired by local rice paddies as well as the geometric patterns woven by the island's indigenous Li people, and envisioned a vast, watery roof garden as "an inhabited textile".
In recent years, WOHA has expanded beyond Singapore, working on projects around the Asia-Pacific region, including the 443 Queen Street tower in Brisbane, Australia, and a new campus for Brac University in Dhaka, Bangladesh, both of which are under construction.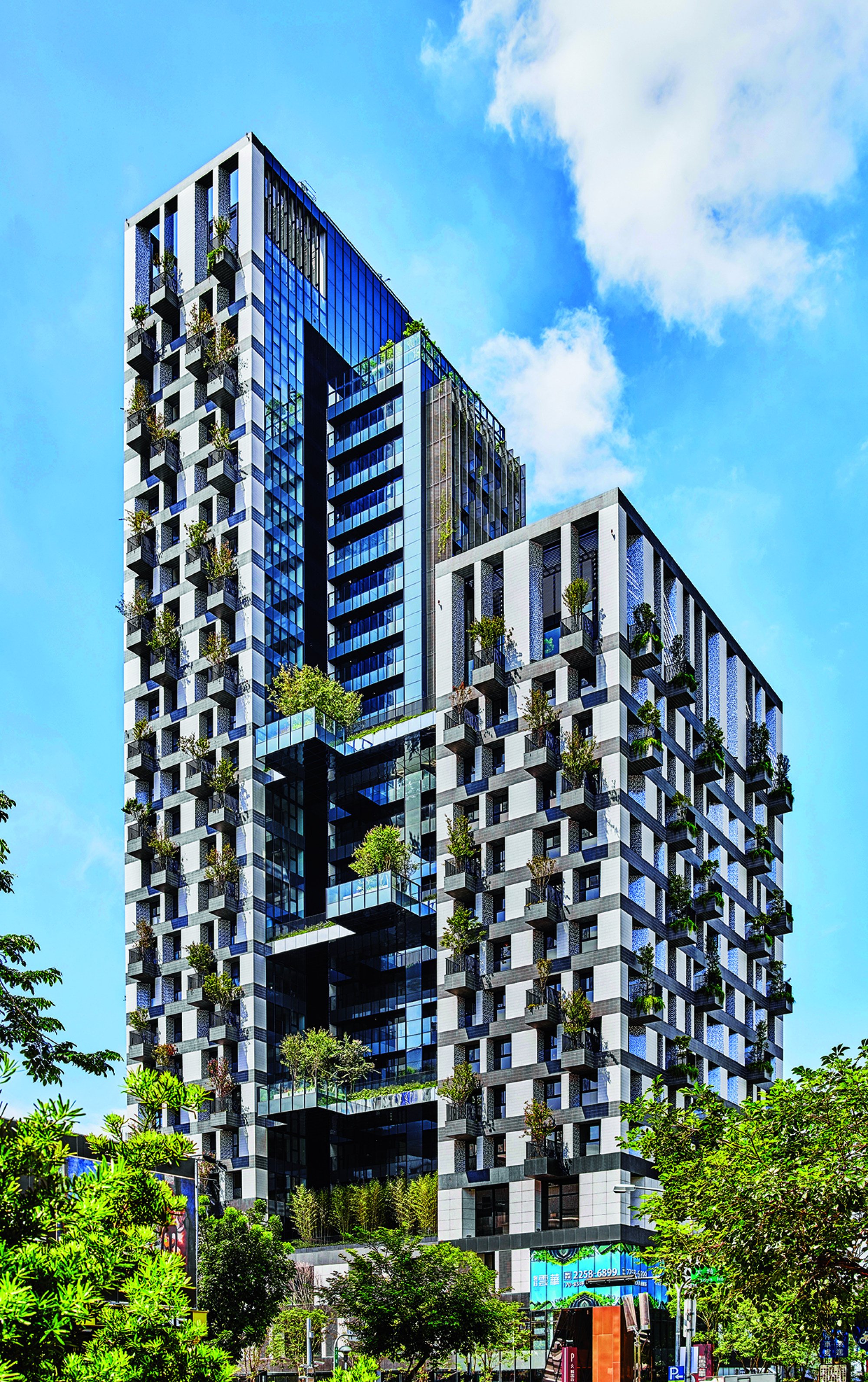 The Sky Green apartment tower in Taichung, Taiwan, which was completed in 2019, has already inspired more than 50 other residential projects that have copied its cross-ventilation, sun-shading and vertical greening techniques. WOHA also have their sights set on China, where they have worked on a number of projects and hope to do more.
"If China moves in the right direction, there's a chance the planet can regenerate," says Wong.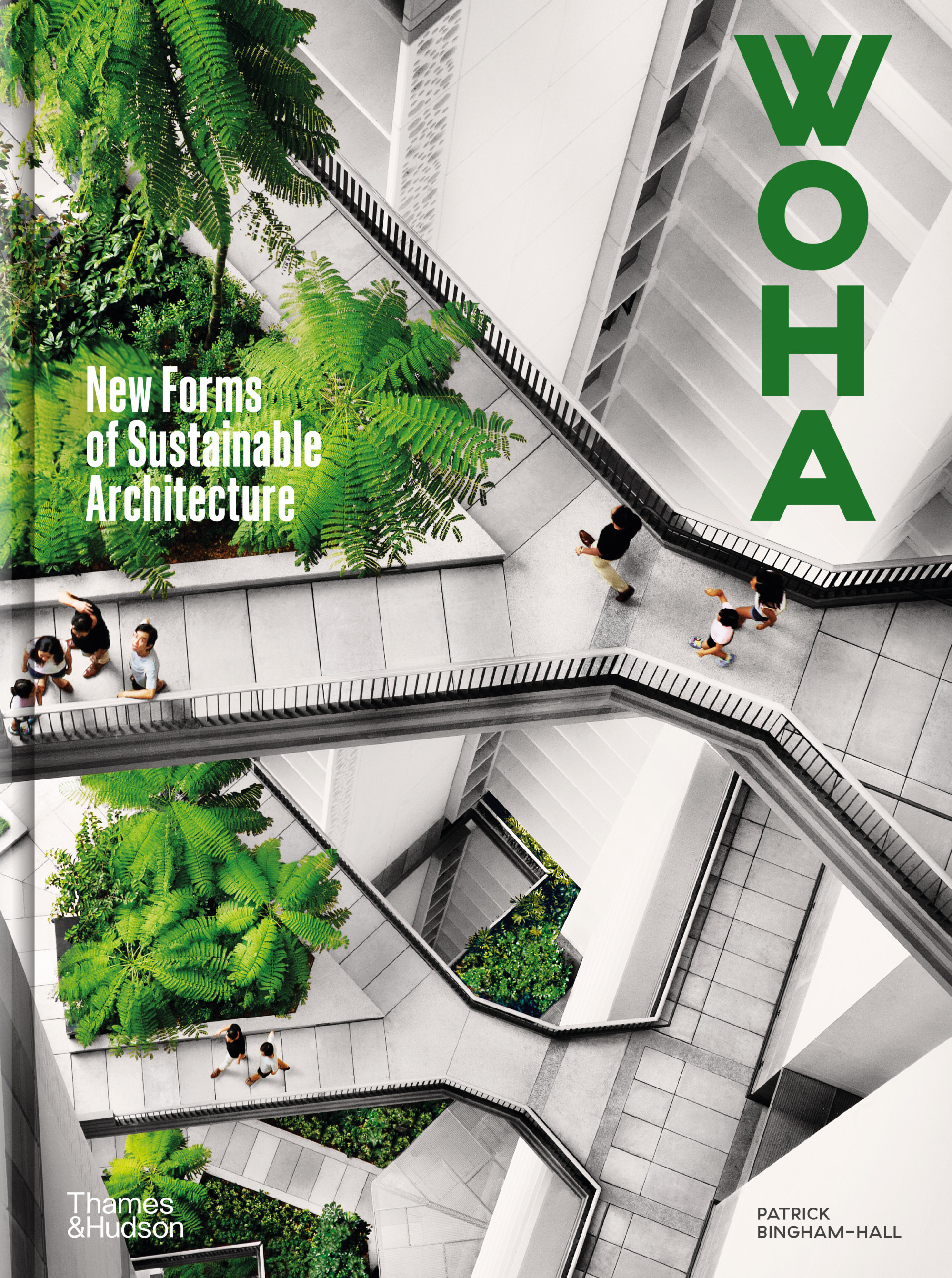 Wong says they have been approached by Hong Kong developers to take on certain projects, but they have always ended up rejecting the offer. "They come to us and say, 'Can you dress the façade? Can you green the façade?' And we say, 'Sorry, we don't just green facades, we really need to take your plans apart.' We can't accept the premise."
They are still holding out hope that they may one day be presented with an opportunity in Hong Kong. Wong says they are inspired by the city's complex vertical environment. "Hong Kong is a perfect example of a three-dimensional city," he says.
For now, there is plenty of other work to do. "They want to save the planet," quips Bingham-Hall. "They've got it more than other architects. They've still got it and they're still restless."