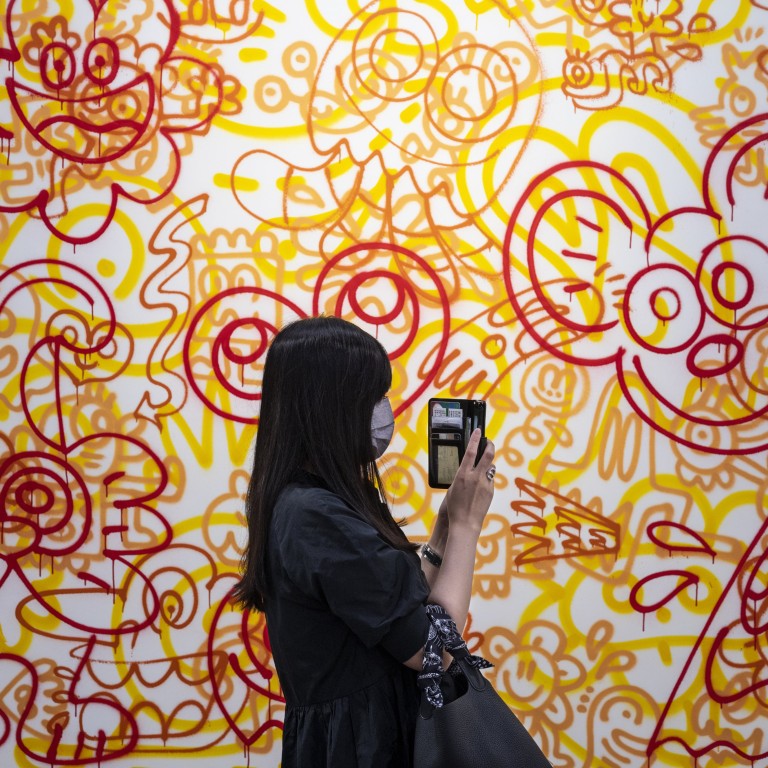 How Hong Kong's arts scene has changed in 25 years and the challenges to come as its cultural planning becomes more aligned with mainland China
Voices from across Hong Kong's arts spectrum talk about where the industry is heading, the risks it faces and how it can maintain its edge in the region
To many, nothing is as big a challenge as local politics and the sense that the freedoms enjoyed in the city are ebbing away
Twenty-five years ago, a curious symbol of Hong Kong independence appeared in an art exhibition to mark Britain's handover of its colony of 156 years to China.
The exhibition was "Hong Kong Incarnated – Museum 97: History, Community, Individual", curated by the then director of the Hong Kong Arts Centre, Oscar Ho Hing-kay. Ho used pseudo-archaeological materials to make fake ancient records of a half-man, half-fish tribe indigenous to the city's Lantau Island. These beasts – fleshed out through a sculpture by Jimmy Keung Chi-ming – had no ties to any external notion of nationality, ethnicity and culture. In a city known for its pragmatism, the myth of these creatures would become increasingly entrenched, aided by visual and performance artists who would build on the idea and run away with it.
During the same period, another totem of defiance was installed in the city: the 8m-tall (26-foot) Pillar of Shame by Danish artist Jens Galschiot, a commemoration of the victims of the Tiananmen Square crackdown, which took place in Beijing, China, in 1989. The statue was eventually installed at the University of Hong Kong (HKU) in 1998.
These two politically inspired works spawned a wave of what art historian David Clarke called "handover art": art that reflected both a concern for the future of Hong Kong and widespread retrospection on the city's identity brought about by the change in sovereignty.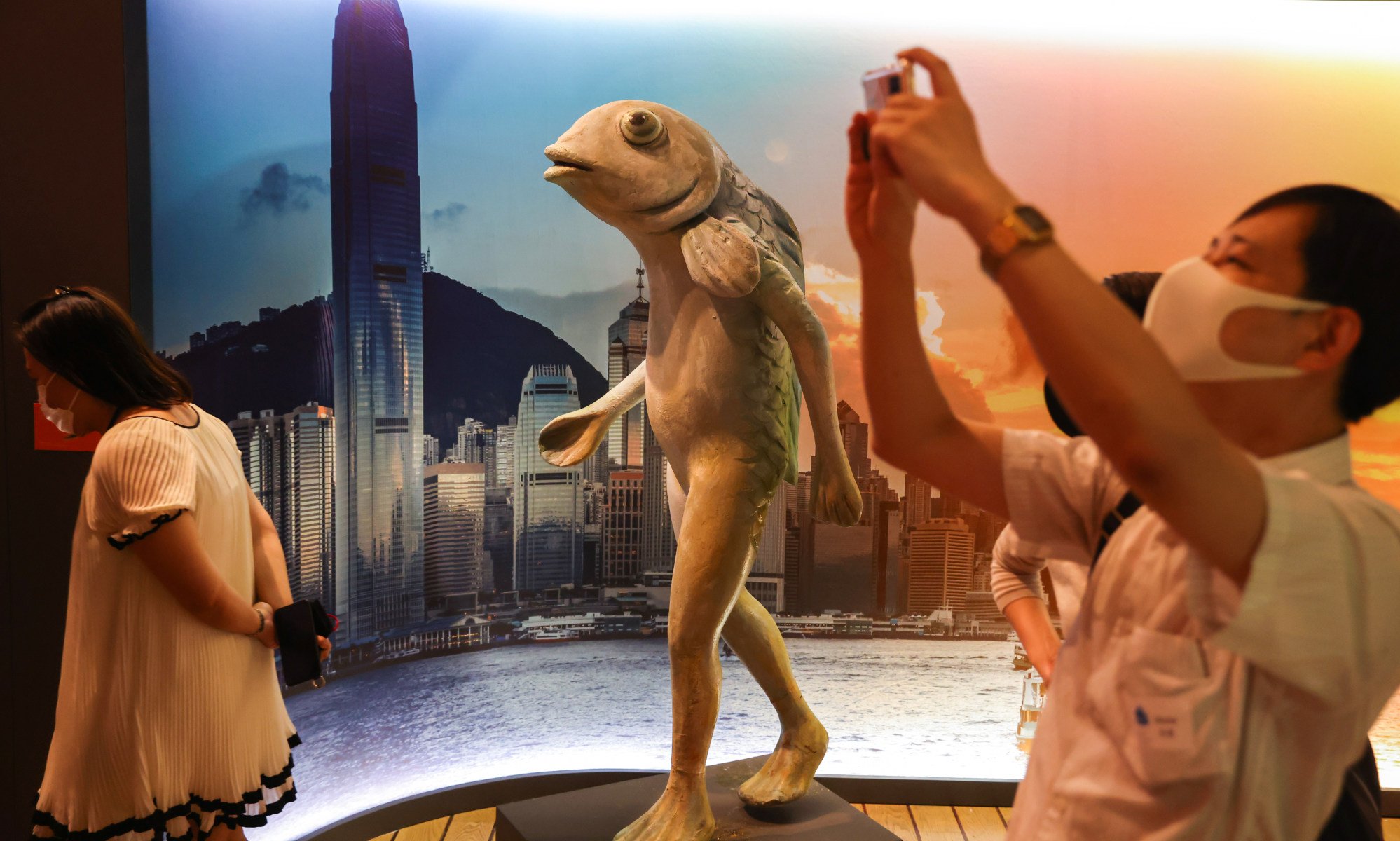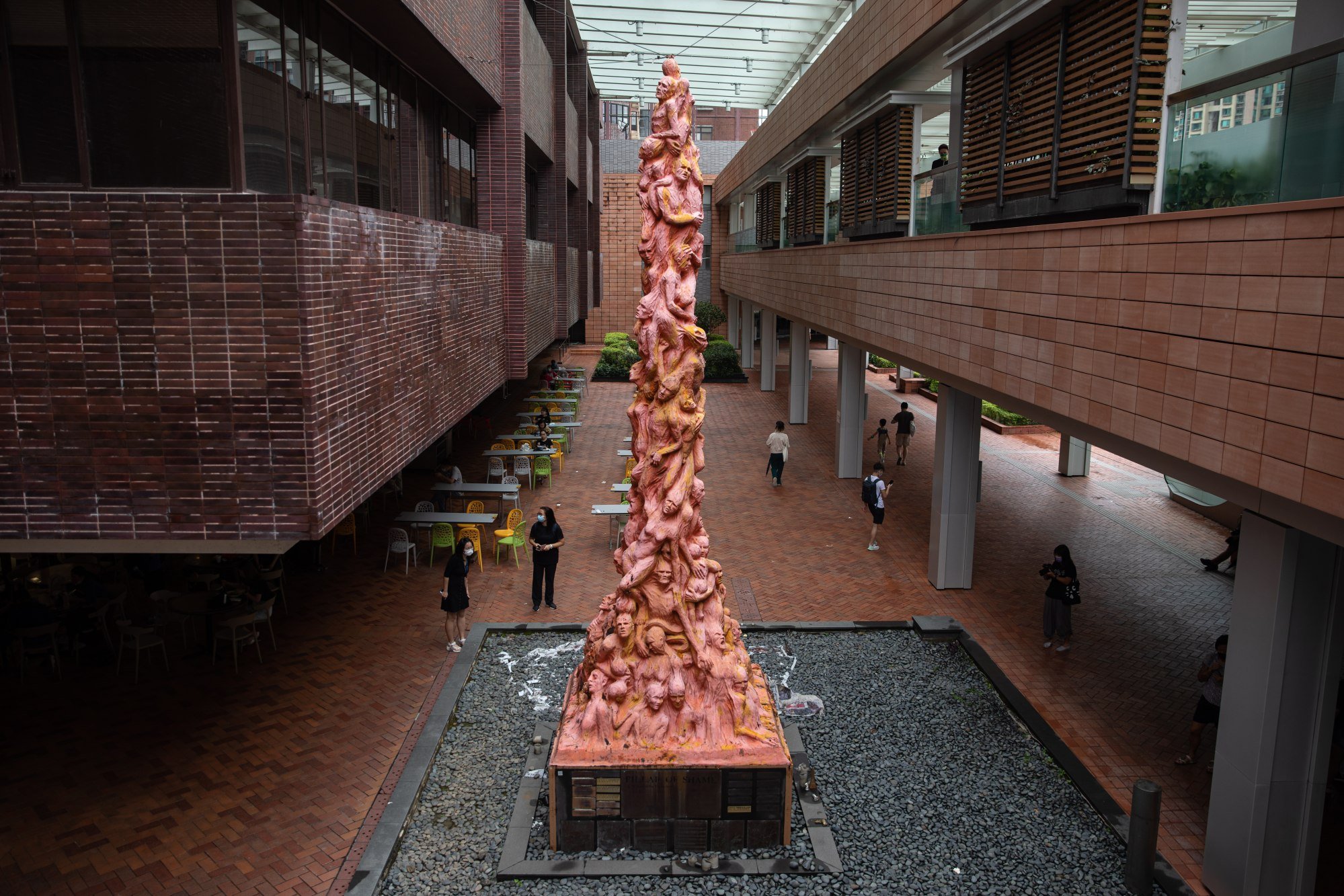 Those concerns would become less pronounced in the arts as the years immediately after the handover saw less change than people had feared. But they have come back with a vengeance in the build-up to the 25th anniversary of the Hong Kong Special Administrative Region.
The difference for artists today compared with 1997, however, is that anything directly critical of the Chinese Communist Party and the Hong Kong government may be deemed illegal under a new national security law and other rules introduced after the 2019 anti-government protests. (The "Pillar of Shame" was subsequently
removed from HKU in December 2021
.)
Another difference is that, while there is mounting concern over threats to the freedom enjoyed by artists in Hong Kong, the central government in China has decided in recent years that Hong Kong should become a national hub for cultural exchanges with the West. The West Kowloon Cultural District (WKCD), for example, first proposed as a local tourism project in the late 1990s by the city's then Chief Executive Tung Chee-hwa, is today couched in language that appears to subsume the whole project into how Hong Kong fits into Beijing's national plans.
Still, the past 10 to 15 years have seen a flourishing of the arts in Hong Kong, especially when it comes to the visual arts.
New international art fairs – of which the most prominent is the Hong Kong edition of Art Basel – and the growth of independent non-profit institutions have brought a new level of cosmopolitanism and sophistication to exhibitions and, of course, to the business of selling art.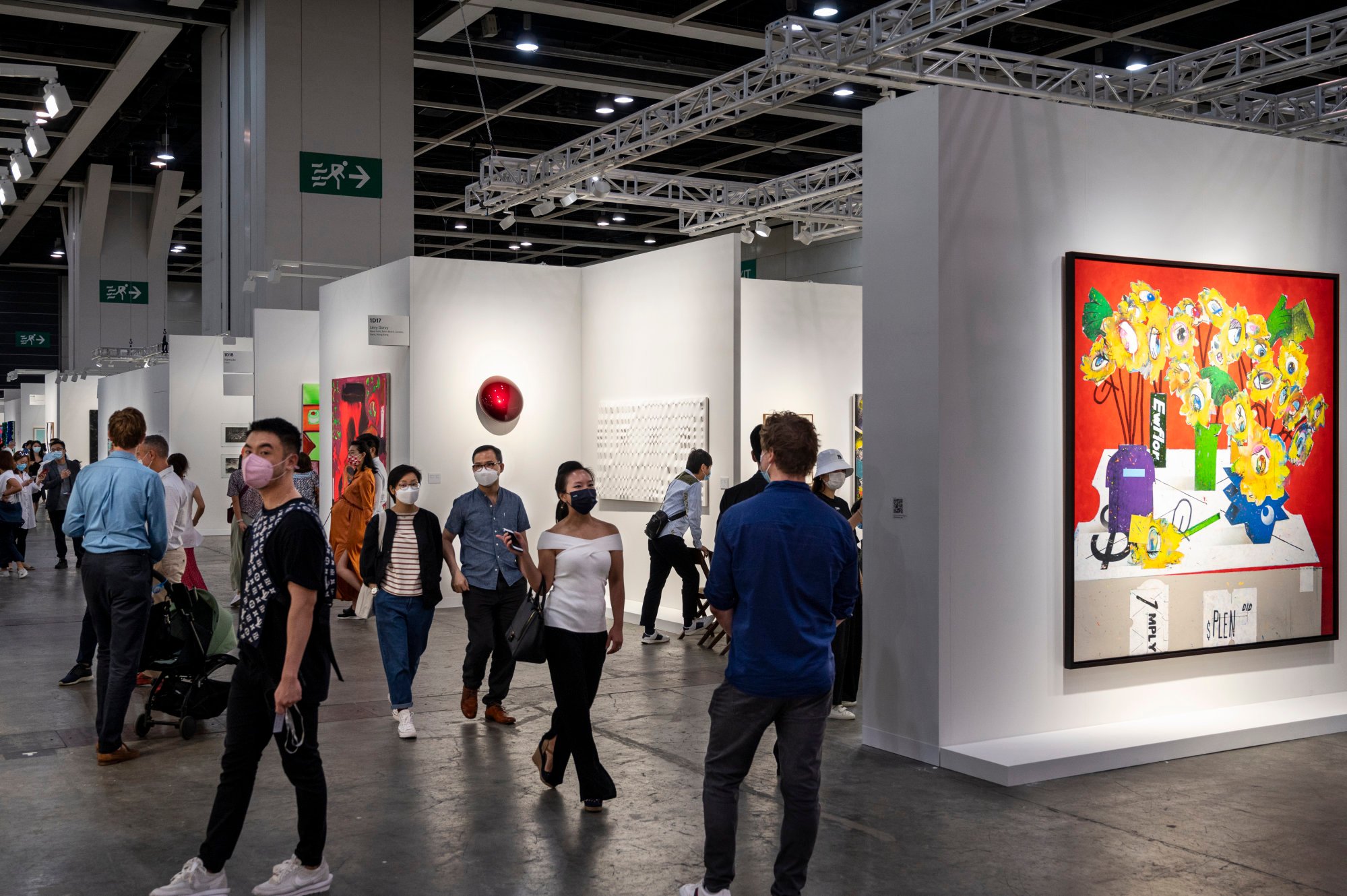 Families have become more supportive of young people who wish to go to art school, as more parents become open to the idea of a future in art. And the government – through the Home Affairs Bureau, the Hong Kong Arts Development Council and the Leisure and Cultural Services Department – has been supporting the arts sector by distributing public funds and providing resources and venues without a centralised, let alone national, plan for the arts.
This moderately laissez-faire approach has a lot of fans, and is much credited with creating a diverse, vibrant and sustainable ecosystem boasting independent institutions such as the Asia Art Archive, Para Site, and a growing number of dance, theatre and music groups outside the "big nine" performance arts groups, which are all heavily subsidised.
In Singapore, by comparison, where top-down planning is the byword, the government has taken note of Hong Kong's successes and is trying to create an environment that encourages more private initiatives, an official told the Post recently.
But change is afoot in Hong Kong, and much of it is designed to bring the city's cultural planning more in line with President Xi Jinping's dream of turning China into a "major cultural power" by 2035.
In 2021, China's 14th five-year plan included these two goals for Hong Kong: for it to become an East-meets-West centre for international cultural exchange (which includes the projection of China's soft power), and also a regional intellectual property trading centre. These two goals are pushing Hong Kong's arts sector towards a paradigm shift that is also being shaped by the national security law and Xi's insistence that the arts should help turn Hong Kong's often rebellious youth into patriots.
Meeting those goals will be the task of the new culture, sports and tourism bureau, to be headed by Kevin Yeung Yun-hung. As secretary for education, Yeung has focused on the implementation of the national security law at schools and universities. He has also overseen a major review of liberal studies and history syllabuses to promote nationalism and loyalty to the Chinese Communist Party.
Two other new cultural bodies are expected to play a major role in the city. In 2019, a local branch of the China Federation of Literary and Art Circles was set up to connect Hong Kong practitioners with their mainland peers. And in 2021, a new state-owned enterprise called Bauhinia Culture was founded in Hong Kong, with a joint headquarters in Shenzhen. Bauhinia Culture owns the China Arts and Entertainment Group (a national entity in charge of Chinese-Western cultural exchanges) and has a majority stake in Phoenix Television, as well as major interests in publishing and film production.
Kenneth Fok Kai-kong, the Hong Kong legislator representing the sports, performing arts, culture and publication functional constituency, says he is positive that the new developments will "unlock" the city's potential as a cultural hub, but urges the government to develop a concrete "blueprint".
"[With] this new direction we need to set new goals and objectives. We simply cannot afford to follow old ways, but instead tap into this opportunity to develop the cultural and creative industry," says the 42-year-old grandson of the late tycoon Henry Fok Ying-tung, who was affectionately referred to as the "Patriotic Capitalist" on the mainland.
The young Fok says Hong Kong risks falling behind South Korea and Taiwan as a cultural trading centre.
"The art and cultural scene is evolving and the legislation in Hong Kong is lagging behind. Take for example the IP protection legislation amendment which will be presented to Legco [the Legislative Council] soon. In fact, in this field, Hong Kong is a least a decade behind our counterparts, including mainland China," he says.
His point chimes with how the two roles for Hong Kong listed in the 14th five-year plan have prompted a lot of discussion about turning cultural content into "assets" that can be monetised, traded and protected as intellectual property in Hong Kong.
Two vociferous commentators on cultural policies in Hong Kong agree on a need to develop an IP platform for the arts and insist that a "laissez-faire" approach is out of date.
"I've said for years that we have failed to build up our arts sector capacity in Hong Kong," says theatre veteran Mathias Woo Yan-wai, who has long advocated for more investment in arts education in Hong Kong. "We don't have enough home-grown experts, especially middle-ranking curators and producers. Everything is committee-driven or led by non-local hires."
What the city does have is a large bank of films, pop music and productions by local arts groups that currently do not have rights that can be easily sold, he adds.
Helen So Hiu-ming, arts and culture lead at the Our Hong Kong Foundation (founded by former chief executive Tung Chee-hwa), recently wrote a position paper on how Hong Kong can learn from cultural blueprints in mainland China, Taiwan and South Korea. She urges the government to set up an online IP trading platform and also hopes that the new bureau will help eliminate the "silos" between government departments and agencies that have prohibited the development of a meaningful vision.
The city can learn from China, she says. "China's national plans are very focused on cultural chanyehua, which I think should be translated in English as 'industry-building'. It means that there are very clear key performance indicators to measure growth. We don't have to follow the mainland model exactly but we need to at least know about it."
But industry veterans warn that new initiatives could distract from existing problems that have yet to be solved and curtail the long-term development of the arts in Hong Kong.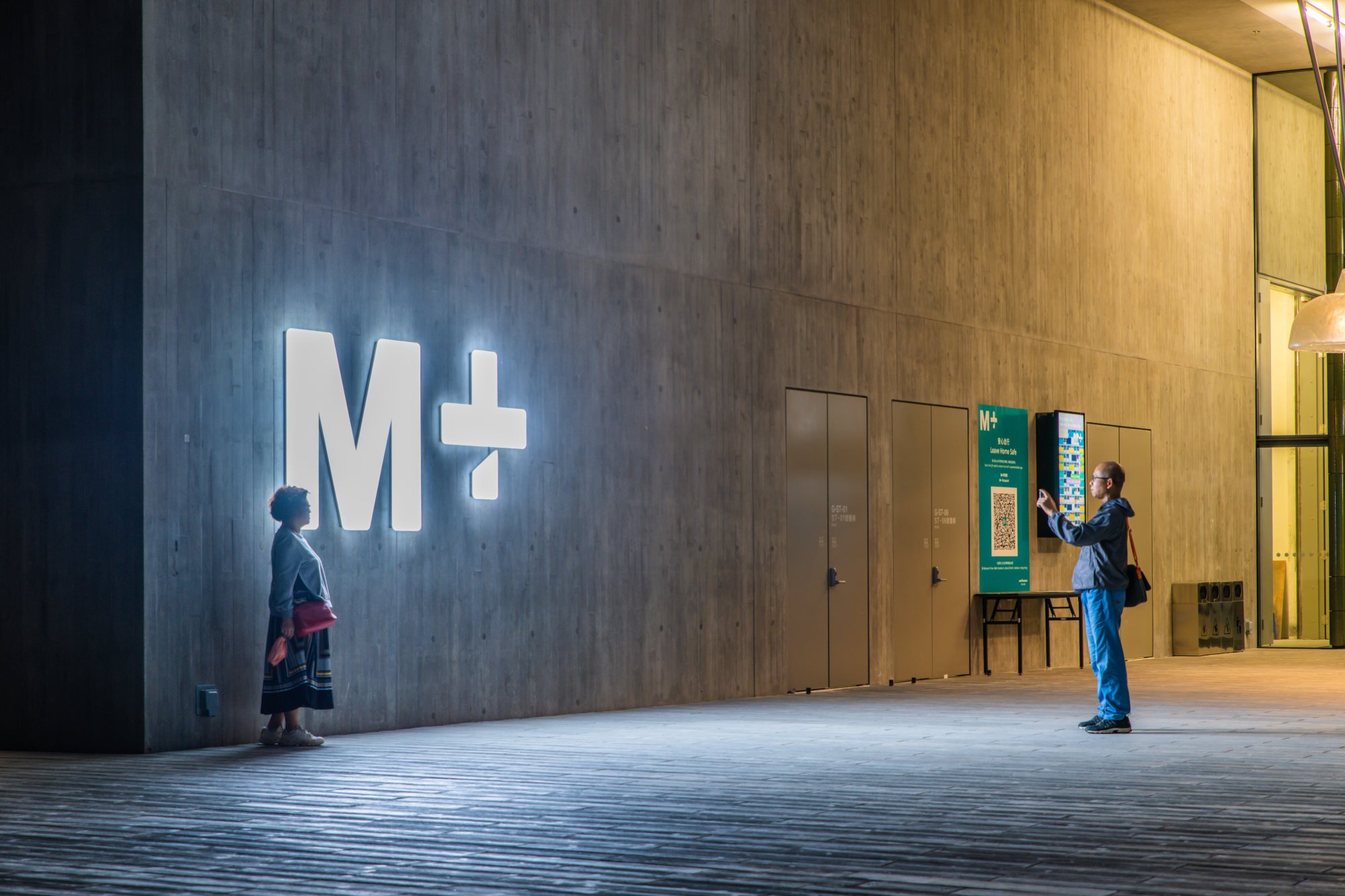 For example, local orchestras have long bemoaned the lack of world-class venues and are frustrated by how there are still no plans for the promised concert halls at the West Kowloon Cultural District, with authorities citing budgetary constraints at the 40-hectare harbourfront development.
Good venues don't even have to be new, says Margaret Yang, chief executive of the Hong Kong Sinfonietta.
"This year the City Hall celebrates its 60th anniversary. Twenty years ago, the idea of an extension of the City Hall, to turn the car park next to it into some rehearsal spaces and make the small backstage area more usable, was floated and discussed," she says. "Let us hope something will happen soon to this historical monument of the arts, before it slowly falls out of favour and use."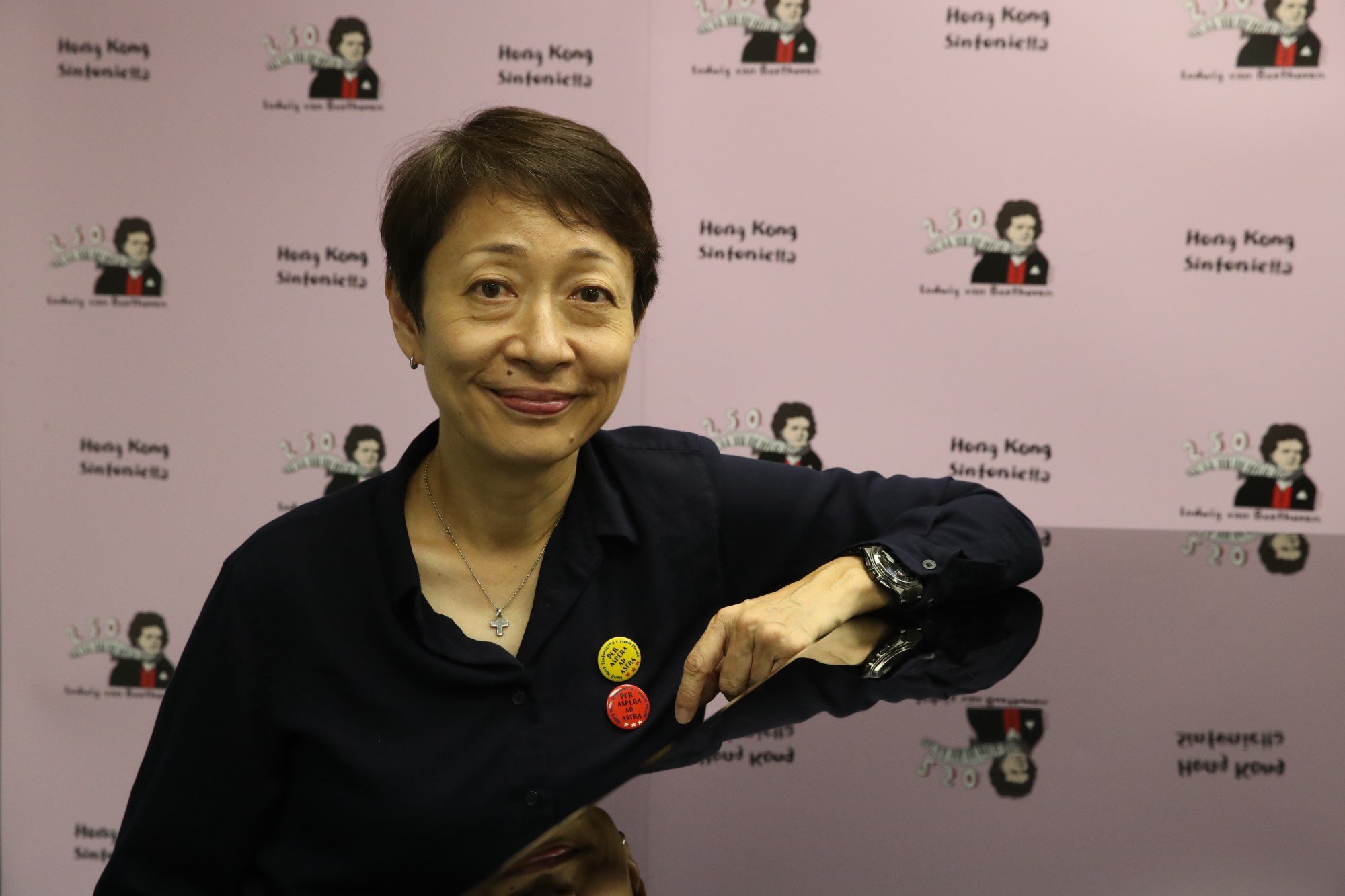 An industry expert also points out, on the condition of anonymity, that beyond concerns about growing censorship, severe cuts to operational budgets across the West Kowloon Cultural District under chief executive Betty Fung Ching Suk-yee could also seriously undermine the ambitious project.
To many in the arts, however, nothing is as big a challenge as local politics and the sense that the freedoms enjoyed in the city are ebbing away. And when the arts in Hong Kong have long been shaped by the differences between the city and the restrictions on the mainland, there are worries that only art completely devoid of local characteristics and spirit will be allowed.
The effects of such political pressure – or perceived political pressure – played out recently at the WKCD's M+ museum, which opened after years of delay in November 2021. When, in April, it removed from public view a painting (among eight others) referencing the Tiananmen Square crackdown on curatorial and conservation grounds, it had to defend itself from accusations of self-censorship. In 2021, Chinese nationalists also attacked the museum over its collection of artworks considered critical of the Chinese government.
Kacey Wong Kwok-choi, who left Hong Kong for Taiwan in 2021, warned
back in 2017
that any Hong Kong artist who didn't toe Beijing's line would eventually have to go underground. He is perhaps the best known and most vocal among artists who have fled the city because they feel they can no longer make art freely in Hong Kong. But scores of highly regarded artists of all kinds have moved away, and there is fear among those remaining that they will be targeted sooner or later.
Wong Tin-yan, a sculptor and art educator, was among the pro-democracy district councillors who were forced to resign in 2021 ahead of their likely disqualification under new rules to ensure the city is only run by "patriots".
With some of his compatriots in jail or having remained in detention for many months awaiting trial, all he can hope for is that the police have more urgent targets than himself.
"I have stayed because I don't have any means to leave. All I can do is to carry on and do what I can, such as running Form Society, a community art space in Sham Shui Po," he says.
"But personally, I cannot begin to think of returning to the old days of attending cocktail openings during Art Basel week and so on. How can we go back to that when the traumas of 2019 are not dealt with, and memories of the tear-gassing in Wan Chai, just outside where the art fair and auctions are held, are still fresh?"
The fears of artists and the current exodus of talent are not issues that many of those backing Beijing's cultural ambitions for Hong Kong are willing to confront. For example, So simply says she is not in a position to comment.
Fok, who at least acknowledges that artists are leaving, proposes non-political, practical solutions.
"[With] the opening of M+ and the upcoming Hong Kong Palace Museum, we should not underestimate the lack of especially middle and top management and curators in the city. We should work to develop industry practitioners, give local artists a viable career-development path and make it more attractive for foreign talents to come to Hong Kong, such as providing adequate housing for cultural talents," he says.
More broadly, he feels the government is not aware that other countries in the region are waiting in the wings to snatch Hong Kong's much-vaunted throne as Asia's biggest art market.
"We are coming to the 10th year of Art Basel. The fair has had a highly successful run but it doesn't mean we do not face challenges from, say, Singapore. [The] Frieze [international art fair] landed in Seoul not long ago and I see the local government [in South Korea] is changing tax legislation to actively promote the international local art and culture scene, encouraging local corporate involvement. There is also a very young and vibrant art market in Seoul," he says.
"This is something I do not see within the [Hong Kong] government's discussions at present. We must not be left behind, even with the support of the mainland."