Art
Get more with myNEWS
A personalised news feed of stories that matter to you
Learn more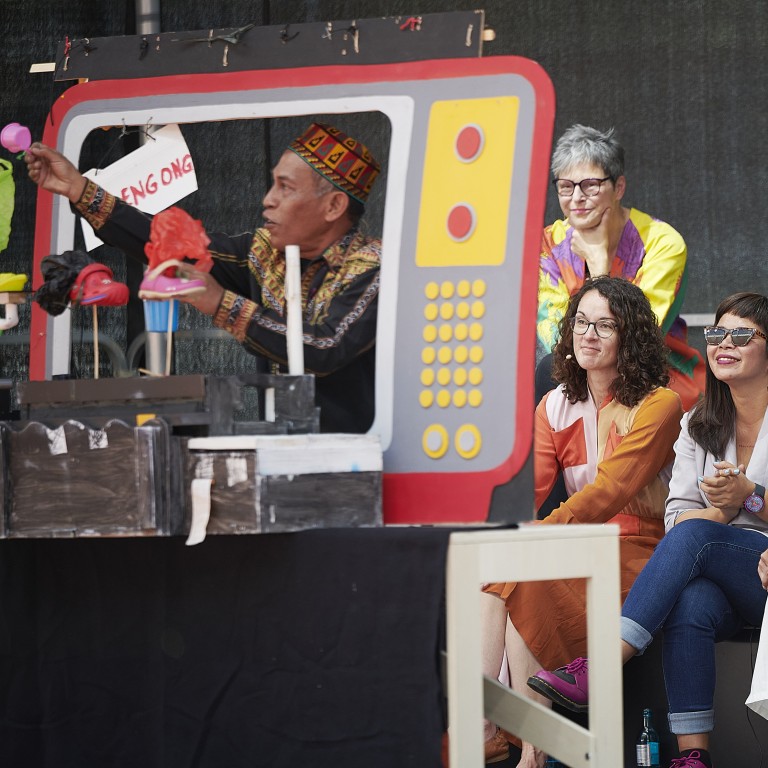 Documenta 2022: curated by Asians for first time, German art event's highs and lows as opening week kicks off
The unique way Indonesian collective Ruangrupa organised this edition of the influential contemporary art event in Kassel is a talking point in itself
Mural by one Indonesian group was removed after complaints about anti-Semitic images, days after organisers defended decision to include Palestinian collective
It won't have taken long for casual visitors to Kassel this past week to notice that the German city of 200,000 has been transformed into a small corner of Indonesia. They might have caught the distinct whiff of clove cigarettes in the air, spotted the hundreds of wayang cardboard puppets in Friedrichsplatz park, or come across the all-female ensemble clad in hijabs performing exuberantly on an outdoor stage.
It is the opening week of Documenta, widely considered to be one of the most influential contemporary art events in the world and one that is all the more eagerly awaited because it only takes place once every five years, in Kassel. And this year, for the first time in its 67-year history, it is curated by Asians: specifically an Indonesian collective called Ruangrupa, who have invited a large contingent of artists and performers from Indonesia to join them in Germany.
Founded in 1955 by Kassel-born curator Arnold Bode to reinvigorate the post-war art scene in Germany, Documenta initially stood out by showing the kind of avant-garde modern art that was condemned as "degenerate" by the Nazis and banned from public view for years. It evolved into a 100-day global art event known for site-specific, experimental projects that do not always produce saleable art objects, such as the 7,000 oak trees planted by Joseph Beuys over five years for Documenta 7 in 1982.
Even for Kassel, Documenta 15 this year will go down in the annals as particularly bold in the way it has been organised, which was apparently chaotic but bursting with joie de vivre.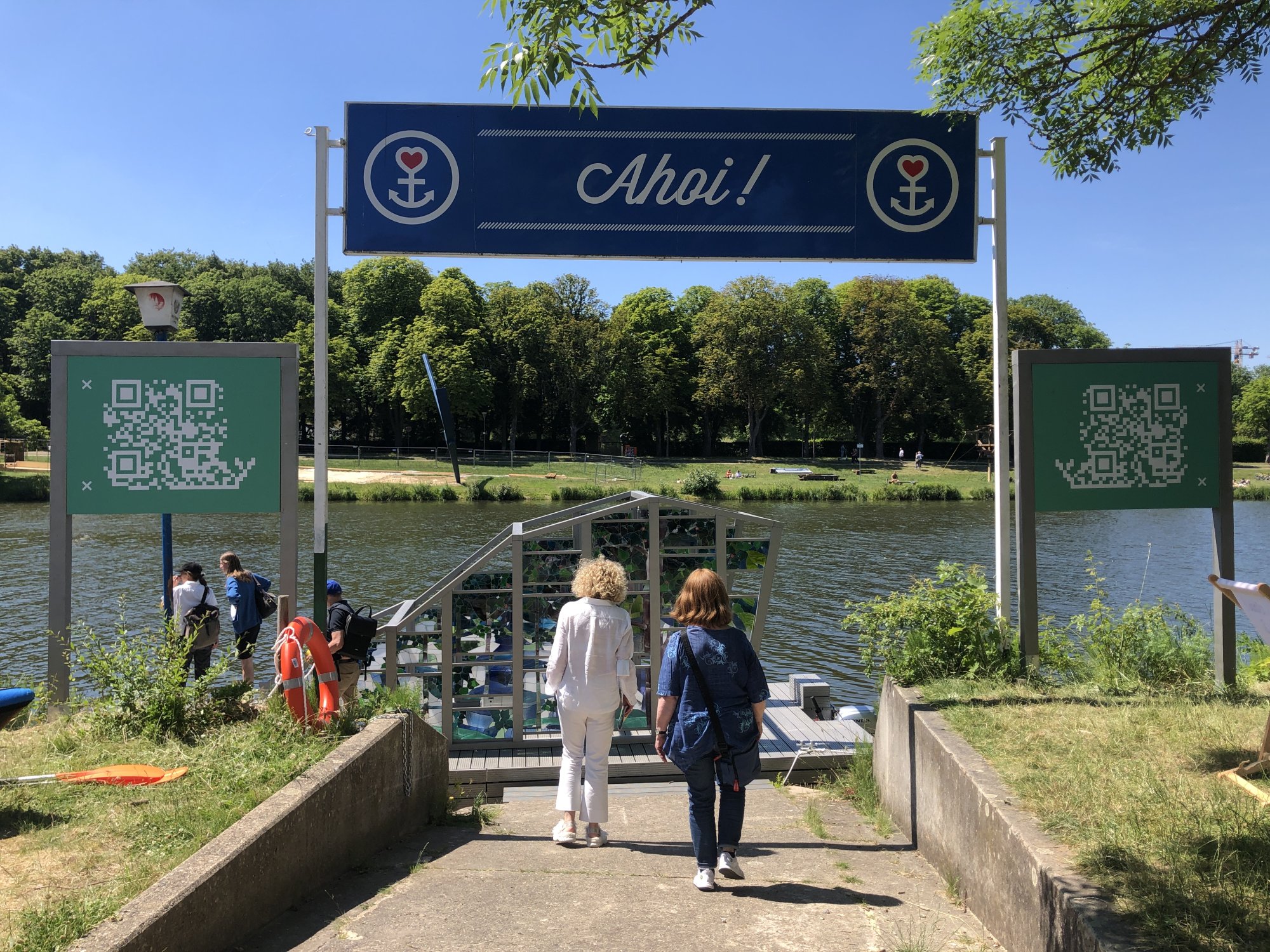 The team of artists, architects, writers and social activists that make up Ruangrupa (stylised as "ruangrupa" with a lower case "r") was selected in February 2019 to curate Documenta 15.
Meaning "a space for art", Ruangrupa is a non-profit collective founded in 2000 amid a flourishing of independent grassroots organisations soon after the toppling of the Suharto dictatorship. It is a loose network of members who rarely make art objects together. Instead, they facilitate exchanges and collaborations on their home turf: an open-house venue named Ruruhouse in the south of Jakarta that hosts exhibitions, workshops and lots of parties. They say that this kind of creative, open-ended process is also art, just as a painting by a lone genius is.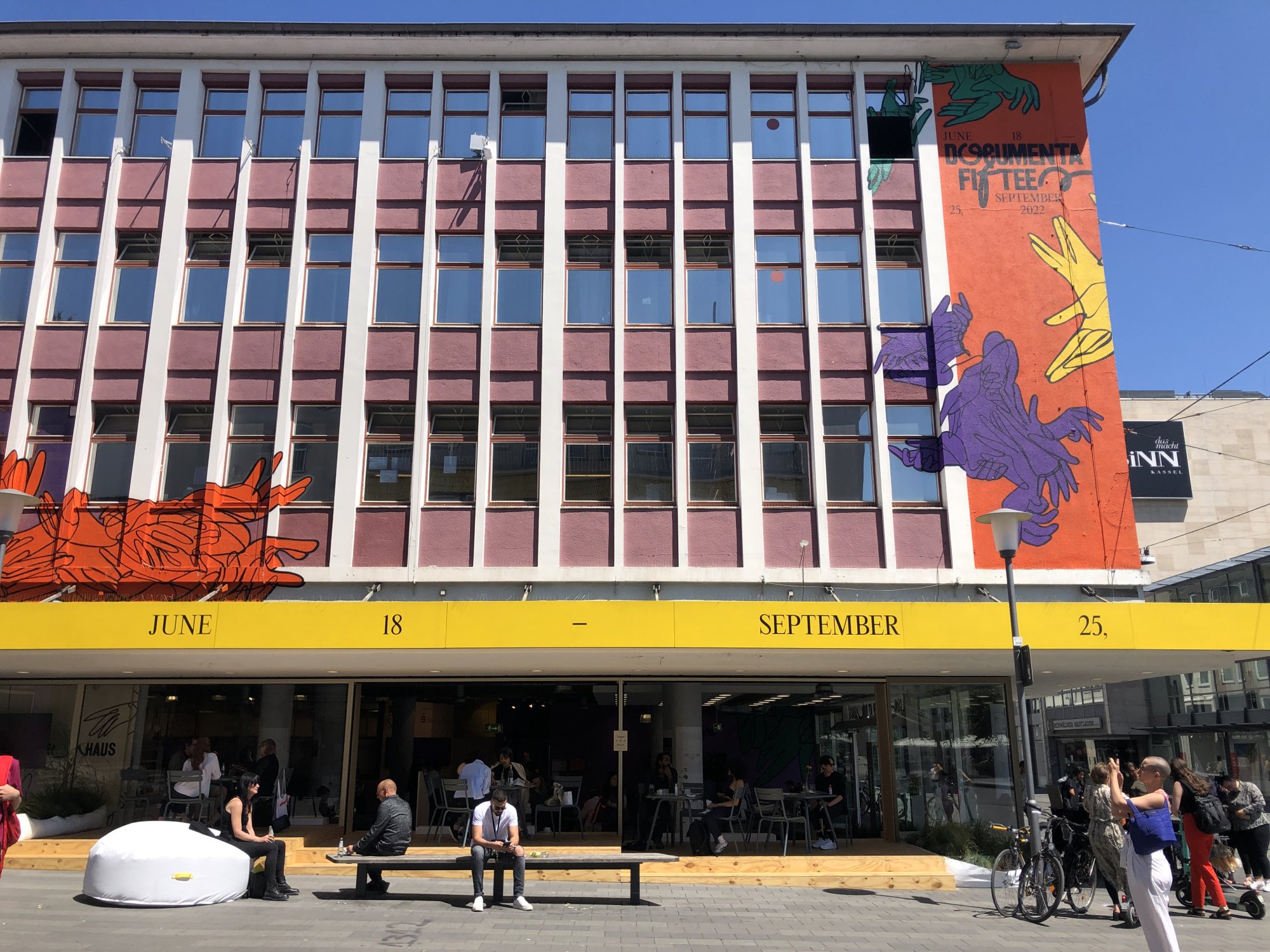 In Kassel, 20 members of Ruangrupa directly involved in the exhibition have made a lofty promise to explore with artists new non-hierarchical models of sharing resources and ways for people with different agendas to come together.
In 2019, when the collective was appointed as curator, two of its members, Farid Rakun and Ade Darmawan, asked: "If Documenta was launched in 1955 to heal war wounds, why shouldn't we focus Documenta 15 on today's injuries … and contrast them with partnership-based models that enable people to have a different view of the world?"
The entire exhibition is designed in the spirit of the lumbung – communal rice storage spaces in Indonesia where surplus crops are kept and shared with the community. The exhibition represents a Javanese tradition (or at least a utopian version of it) of decentralised community-building and conflict resolution, explains Reza Afisina, a multimedia artist and Ruangrupa member.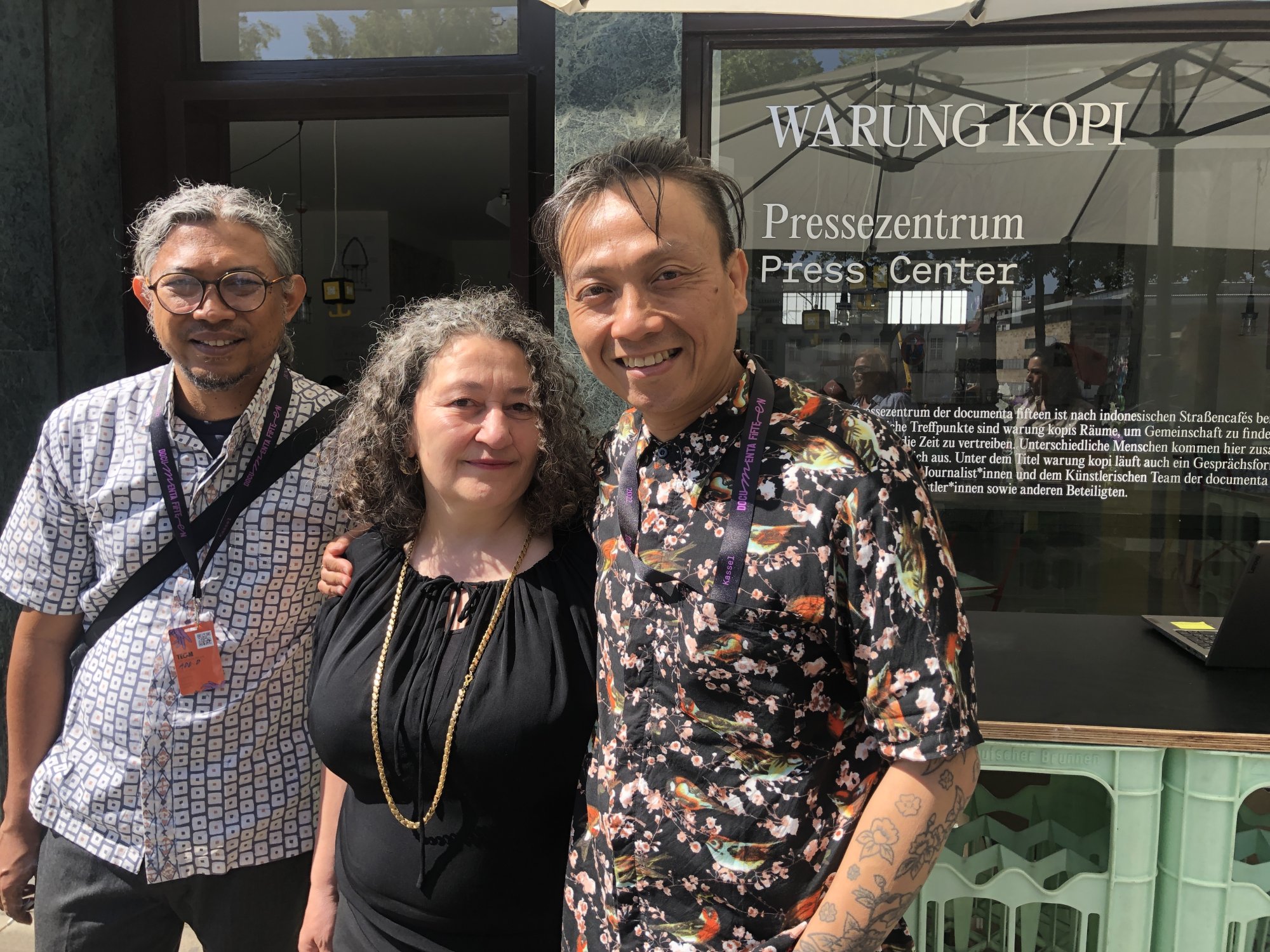 Exclusivity has no place here. To kick things off, Ruangrupa invited dozens of collectives and artists known for collaborative projects from around the world to take part. These "lumbung artists" were then free to invite as many people as they liked from their own networks to create content and programmes for Documenta. In the end, over 1,000 people were involved.
There was no leadership, no overarching directive on how the final exhibition would look, or even how the production budget should be split up (the lumbung artists had to work it all out among themselves).
Unusually for a strictly non-commercial exhibition, visitors can buy works of art through a "gallery" (it could be a brick from one of the installations) or contribute to crowdfunding schemes for local community projects.
At its heart is a wish to find ways for those excluded by the mainstream art market to sustain themselves and for participants to really get to know each other and form long-term alliances, Afisina says.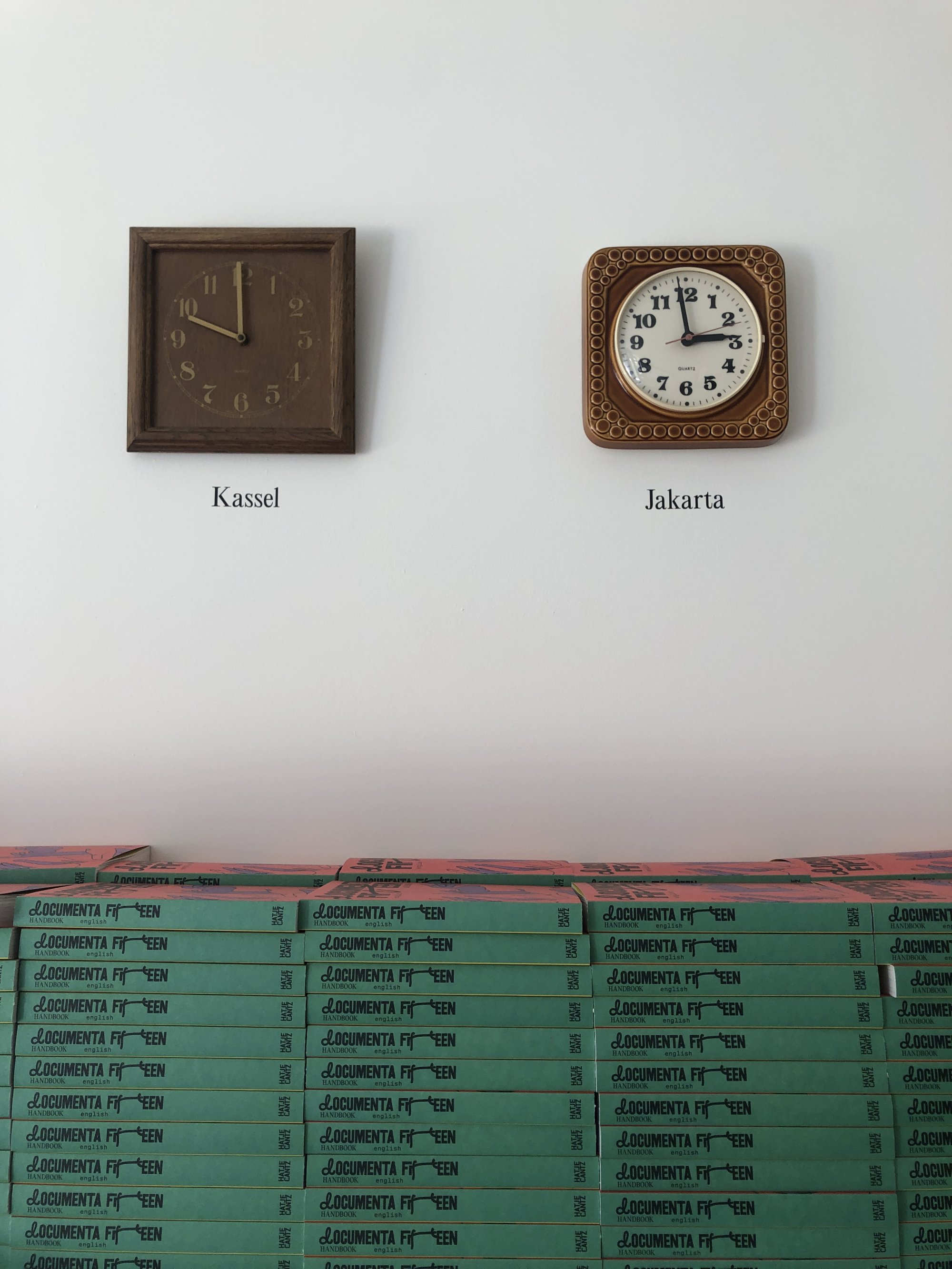 For an exhibition that is ad hoc and so focused on talking – large spaces are set aside for panels and workshops – there is still no shortage of art to look at during opening week.
Most are in large-scale, sociopolitical-themed clusters that have a tendency towards the pedagogical. For example, in the main venue, Documenta-Halle, Bangladesh's Britto Arts Trust has put up a massive wall mural called Chayachhobi (2022) that uses scenes from old Bengali movies about food, famine and war. Nearby, the trust has created a full-size local bazaar stocked with food items made of ceramics, metal and embroidery, produced by participants of a workshop held in Bangladesh's capital, Dhaka.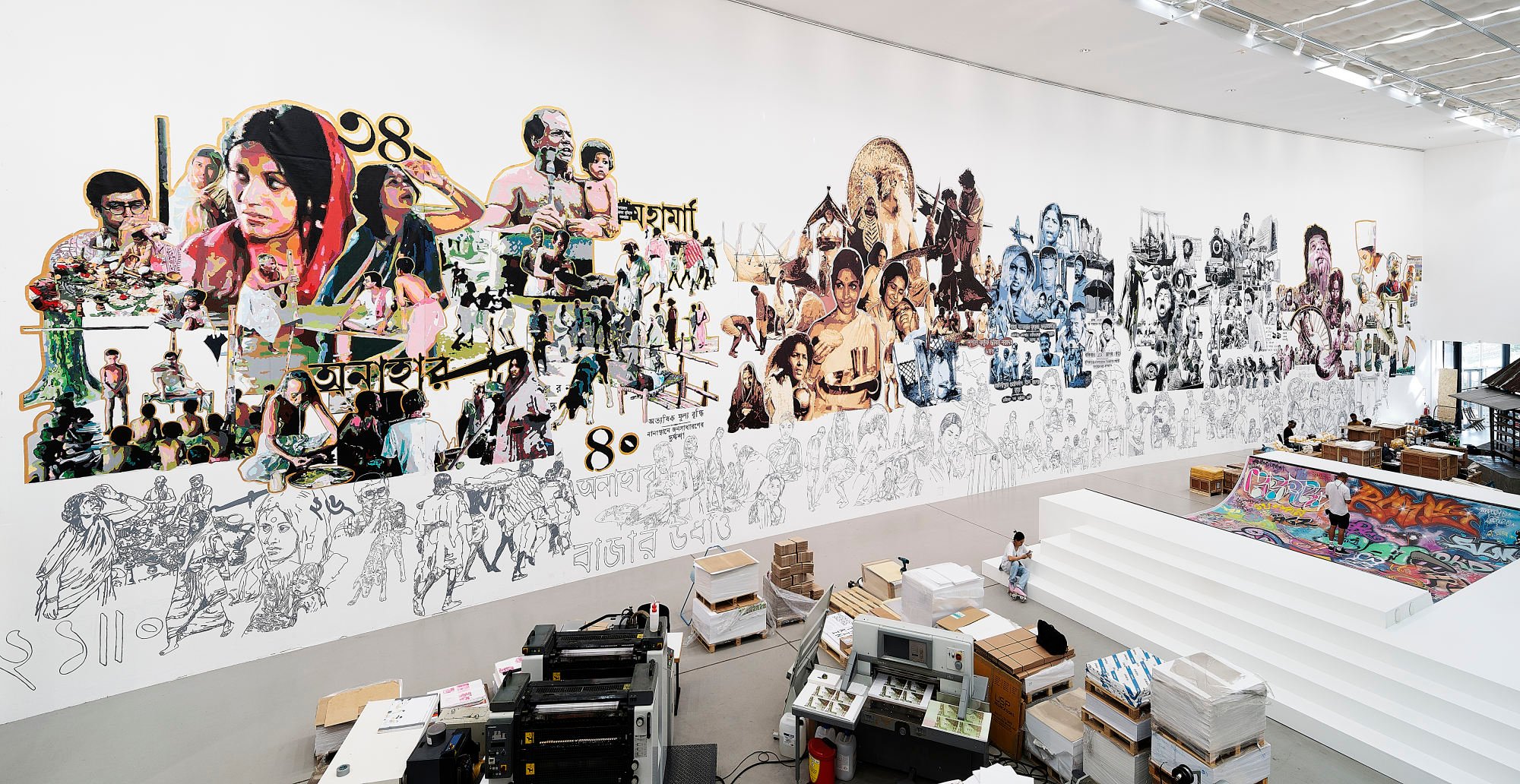 The two engaging presentations about food politics and displacement are rounded off with an actual Bengali kitchen garden that supplies a kitchen-cum-living-room that will serve food and gather different migrant communities over the 100 days of Documenta.
Other works include a large section on Romani artists; a multimedia presentation by Australian aboriginal artist Richard Bell about colonial oppression; and exhibitions by The Instituto de Artivismo Hannah Arendt, from Cuba's capital Havana, that provide a counter-narrative to official Cuban history.
Behind the scenes, though, many participants have experienced frustration because of Ruangrupa's nebulous approach, especially after Covid-19 began to spread. The German authorities have also made it hard for some artists to get entry visas, and there have been endless online meetings between participants, says Susanna Chung, head of learning and participation at the Hong Kong-based non-profit Asia Art Archive (AAA).
"It was definitely not efficient," Chung says, adding, however, that as a result, AAA's team really got to know the other participants who run archives and are sharing the same exhibition gallery.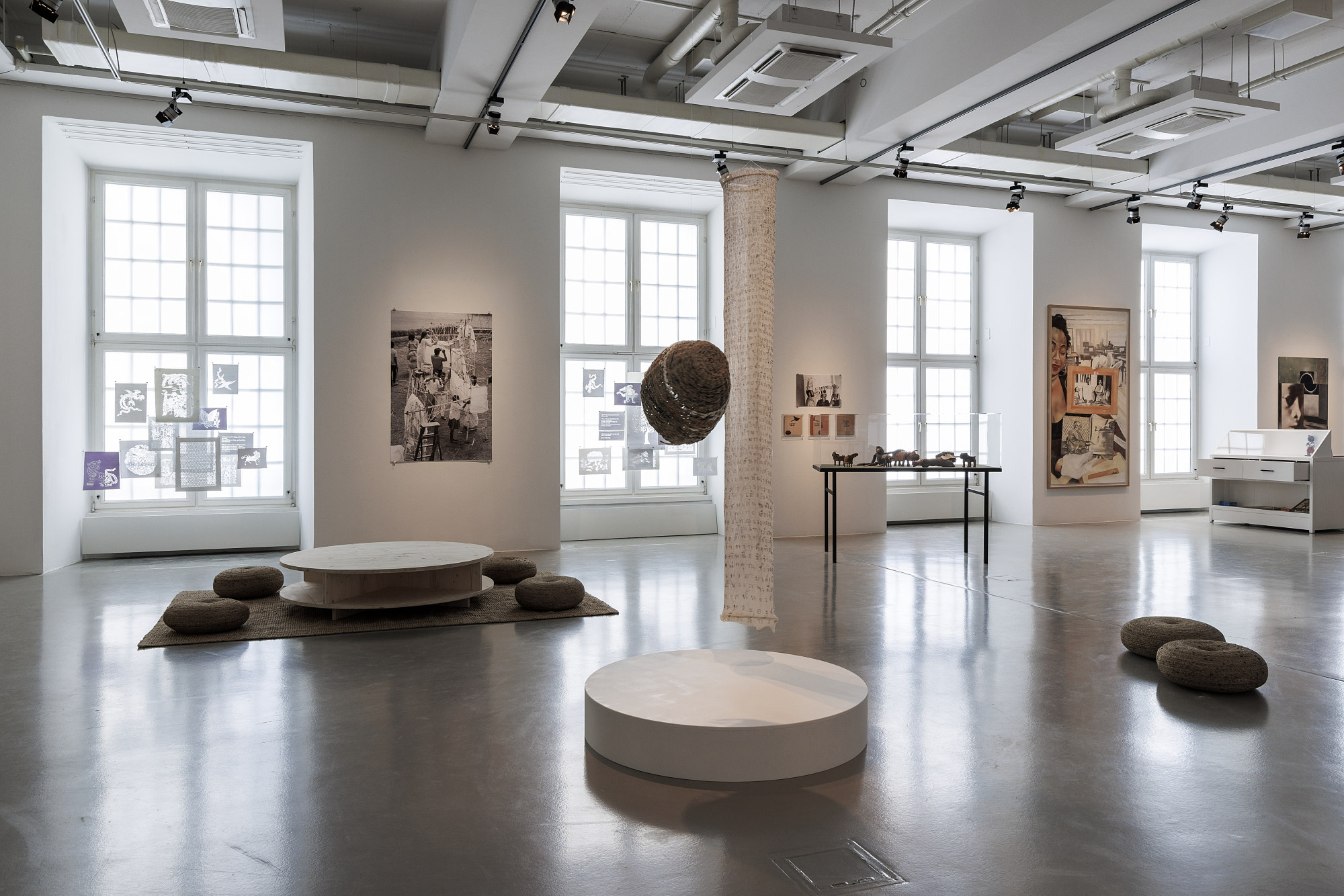 AAA's exhibition inside the Fridericianum, a public museum built in the 18th century, reflects the institution's ongoing research into three Asian collectives committed to vernacular cultures that were often undermined in art history: the Living Traditions movement in postcolonial India; Womanifesto, a feminist art collective and biennial in Thailand; and the network of performance-art festivals in East and Southeast Asia starting in the 1990s.
These may have little to do with the concerns of its neighbours at the Fridericianum: The Black Archives from the Netherlands and the Archives of Women's Struggles in Algeria. They have, however, found plenty of common ground in terms of their desire to activate archives and to share their own resources with international partners who are equally dedicated to recording and bringing marginalised histories to light, says Ozge Ersoy, head of public programmes at AAA.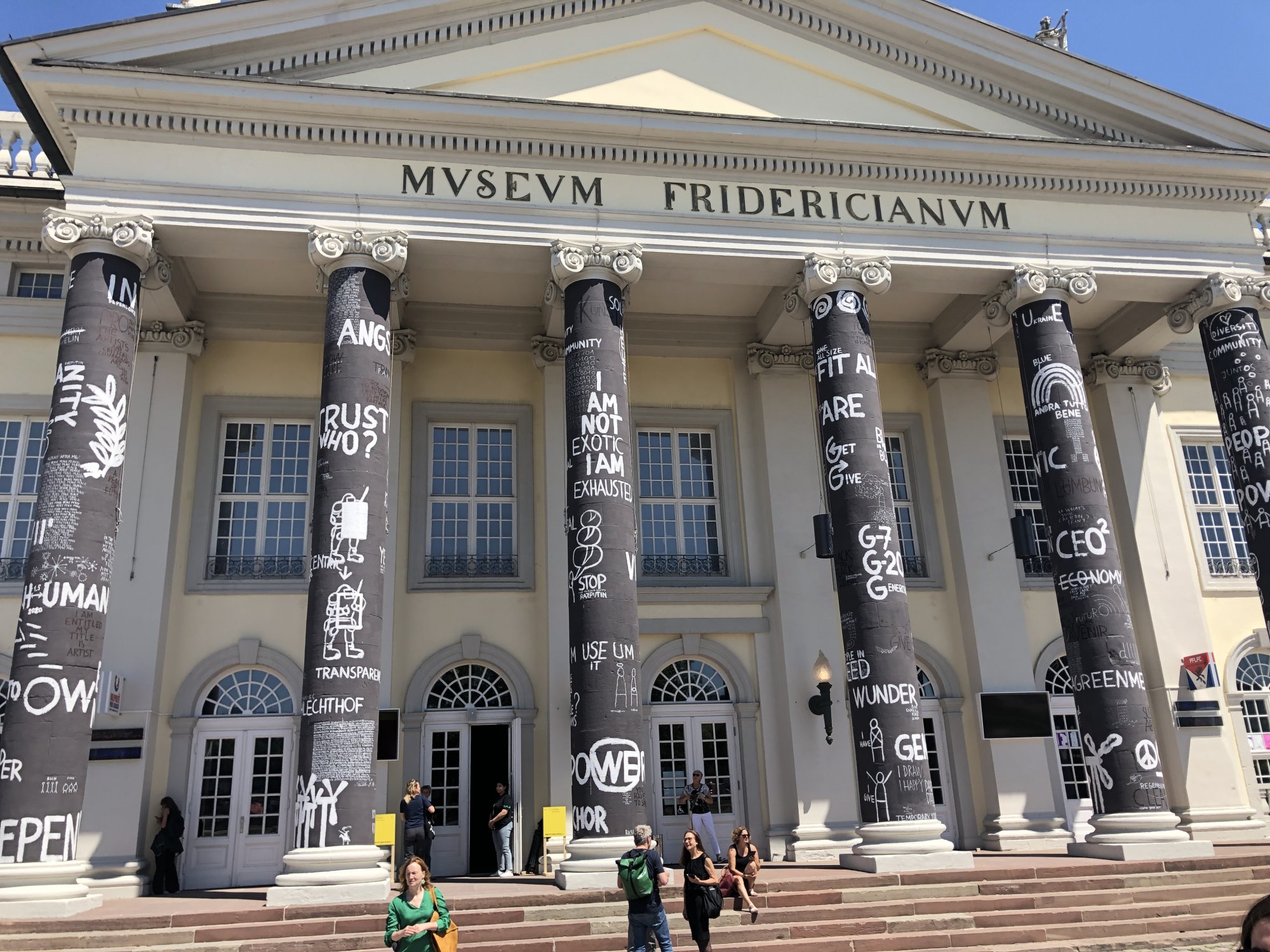 Taiwan's Scutoid Coop, invited to work with seven other Asian artist groups to create a new transnational collective, found the process hard going. The group – while restricted to online meetings – often resorted to a version of roulette to get any decision made. But once everyone arrived in Kassel, the interactions became more meaningful over picnics and at the bar, says Lai Hsiao-Ying, a member of the Kaohsiung-based collective.
The notion that all differences can be surmounted through generosity and bonhomie doesn't work in all situations.
Earlier this year, an anonymous blogger took issue with Ruangrupa over its inclusion of The Question of Funding, a collective of cultural producers and community organisers from Palestine, and accused them of having an anti-Israeli agenda and for violating Germany's anti-Semitism laws.
On May 27, the nightclub and beer garden venue called WH22, which includes the Palestinian projects – which focus on the possibility of establishing a decentralised economic system, something organisers insist has no anti-Israel message whatsoever – was graffitied with threatening messages.
The blogger did not respond to an invitation to engage in dialogue.
Meanwhile, a series of public talks at Documenta to address the role of art and artistic freedom in the face of rising anti-Semitism, racism and Islamophobia was cancelled after the Central Council of Jews in Germany complained about the line-up.
This week, WH22 opened as planned after local officials made strong statements in support of Ruangrupa and artistic freedom. Aside from The Question of Funding there is a gloriously diverse mix of exhibitions here, such as a "Vietnamese Immigrating Garden" grown from seeds donated by Vietnamese people in Germany, and a vast basement with a dance floor, screening room and fully equipped BDSM (bondage, domination, sadism, and masochism) dungeon by the New Delhi collective Party Office.
Germany has a problem in dealing with its past which has led to the "racist" and "Islamaphobe" accusations targeting Ruangrupa and the Palestinian participants, says Ayse Gulec, an artist, educator and anti-racism activist who is part of the Documenta artistic team.
"It's not just an accusation. It's an insult. At Documenta we are about building friendship and bridges," she says.
(UPDATE: However, a few days after the opening, Documenta had to cover up, and promise to dismantle, a 9m x 12m mural by Indonesian collective Taring Padi - one displayed prominently behind the cardboard puppets in Friedrichsplatz - after the 2002 work drew blanket condemnation from Jewish leaders, the Israeli embassy and the German culture minister for containing figures deemed anti-Semitic. The collective called the concealing of the work "a monument of mourning for the impossibility of dialogue at this moment".)
In today's divisive world, even the most chaotic attempts at finding resolution have to be tested, says Steven Tsai Shih-Hsiang, another member of Scutoid Coop.
"We are not sure if the lumbung model is good for humankind but there is a need for it to be discussed, by artists and by others."
Documenta 15, Kassel, Germany, runs from June 18 to September 25.