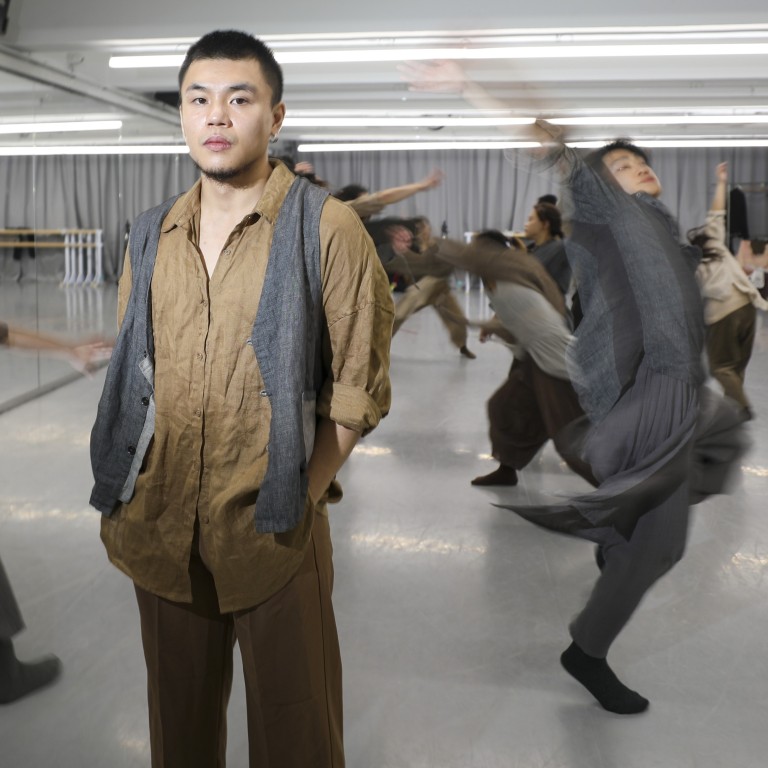 Hong Kong dance performance draws on sense of helplessness over politics and the pandemic, and families' tough decision to stay or go
The Wind of Empty from Beyond Dance Theatre attempts to look beyond recent events and capture a perfect state of nothingness that provides clarity of mind
The part dance, part theatre production also focuses on loneliness and the struggle of whether to stay or leave a place
During rehearsal for The Wind of Empty, a group of around 20 dancers wearing earth-toned, loose-fitting garments are seen spinning and swaying as if being buffeted by a strong gale.
The "wind" is the storm of life, according to choreographer Kelvin Mak Cheuk-hung, and it has been blowing particularly hard in Hong Kong in recent years.
As the music swells, the dancers glide forward as one. Then, the group falls away to leave two male dancers centre stage. There is a sense of contest between them but they are drawn together helplessly. The duet ends with one leaning into the other before being pushed away to rejoin the rest of the dancers.
The work, which was going to debut six months ago but was held up by Covid-19, is influenced by what has happened in Hong Kong over the last few years, including the fact that many families are considering emigration because of recent political changes, or have already emigrated.
"People are thinking they have to leave, they have to go," says 28-year-old Mak. But that doesn't mean they want to – and the difficulty in following one's heart amid a difficult social situation is the inspiration for this new piece, he adds.
Founded by Mak in 2017, Beyond Dance Theatre is attempting to look beyond people's sense of helplessness over events they have little control over, such as politics and the pandemic. They want to capture what it would be like if the wind stopped and was replaced by emptiness – that perfect state of nothingness pursued in Buddhism and Hinduism that produces the clarity of mind to navigate life's baffling developments and questions.
There is no easy way of getting there and it is up to each individual, Mak says.
The plight of the individual caught up in a tide of change is something Mak has examined in previous works, such as last year's
Remnants
, which won the 2022 Hong Kong Dance Award for "Outstanding Medium Venue Production". (Mak also won the "Tom Brown Emerging Choreographer" award.)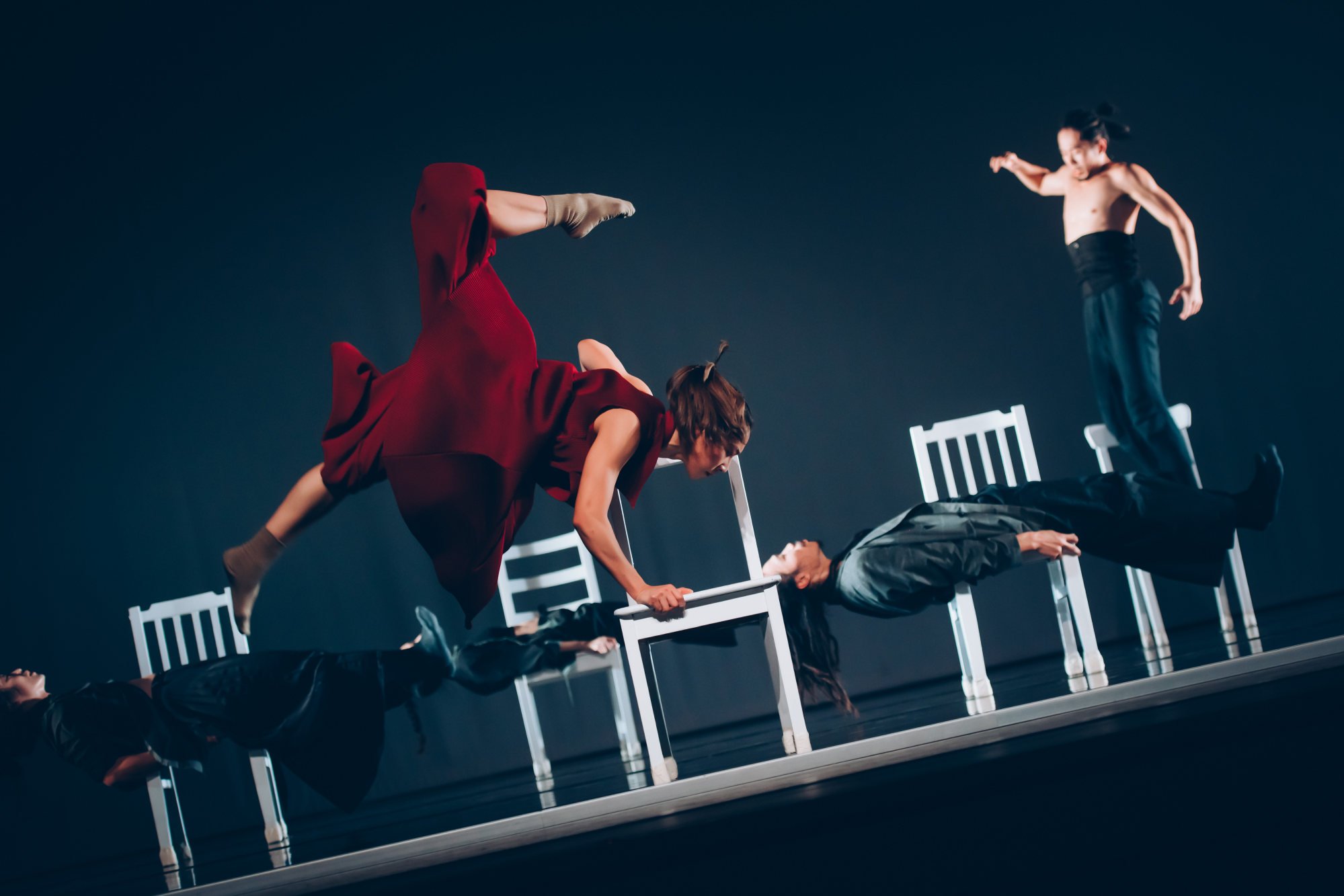 The Wind of Empty will be dark, as indicated by the words of the late Japanese author Osamu Dazai included in the programme notes: "The bloom of youth is also marked by fretfulness and loneliness. I don't know how to deal with it. It is definitely torturous."
The hour-long work is not just about young people or the situation in Hong Kong, Mak says. "My work is about humanity," he says, adding that people are always caught in the centre of a storm.
Associate artistic director Poon Chun-ho says the part dance, part theatre production is also focused on "loneliness" and the struggle of whether to stay or leave a place. "People want to go," he says. "But is it really good to leave?"
Apart from asking such urgent and pertinent questions, Mak hopes the piece will help the audience tap into their spirituality through contemporary dance and lose the constant feeling of indecisiveness.
It is not being sidetracked by what's happening around you that matters in the end, he adds. "It's easy to get blown by the wind. It is more difficult to make your own decisions."
The Wind of Empty, Beyond Dance Theatre, New Wing Auditorium, Ko Shan Theatre, 77 Ko Shan Road, Hung Hom, 8pm, July 1-2.